Nusa Lembongan is one of those places that I'm not sure if I should write about. On the one hand I want to tell everyone about this perfect slice of paradise, but on the other hand I want to keep it all to myself and do everything I can to stop anyone else going there.
It's a tiny island off the southeast coast of Bali. We caught a ferry there from Sanur in mainland Bali; well, it wasn't really a ferry, more like a giant wooden canoe with a motor, but we couldn't have been happier when we arrived on the little island. It was like stepping into another world.
We'd spoken to a German couple while we were waiting for the boat and they'd told us that Lembongan was a little 'uncivilized' so we were a bit worried before we arrived. I started imagining cannibals and rabid dogs but it was actually just the most peaceful and relaxing place you could wish for. It's a perfect escape from the crowds of Kuta and a real Robinson Crusoe island experience.
We arrived in Jungutbatu Village as the boat pulled up on the beach. By 'village' I was expecting a cluster of shops and bars but it was simply a string of little restaurants along the shore. Behind the shore this there is a narrow but busy road that stretches for about 200m and has little shops and stalls.
The people who live on the island make most of their income from seaweed and everywhere you go there are bundles of it drying in the sun. I had no idea that seaweed could come in so many gorgeous colours until I saw it all.
Nusa Lembongan is also great for diving and one of the reasons we came here was to dive with Manta Rays. We spent 5 days here over Christmas at stayed at The Secret Garden. Our days were mainly spent diving, swinging in a hammock or exploring the island on scooters. We found some amazing little gems like 'Secret Beach', 'Dream Beach' and 'The Blue Lagoon'. I recommend hiring a scooter to explore the island and ask a local how to get to these amazing places!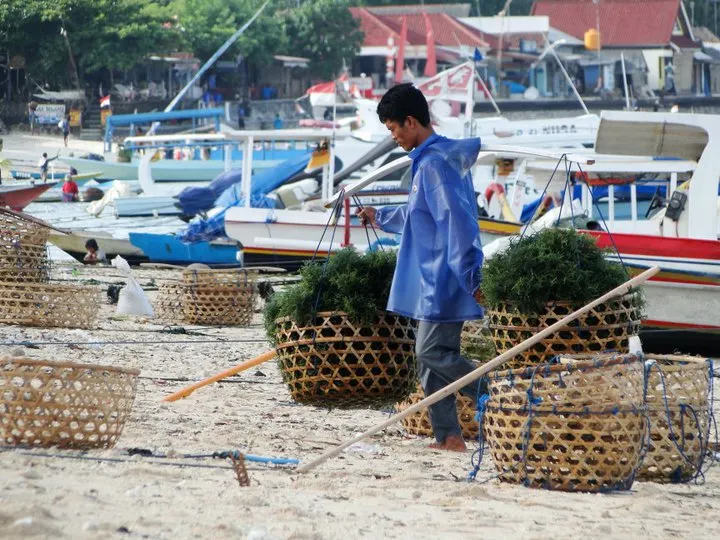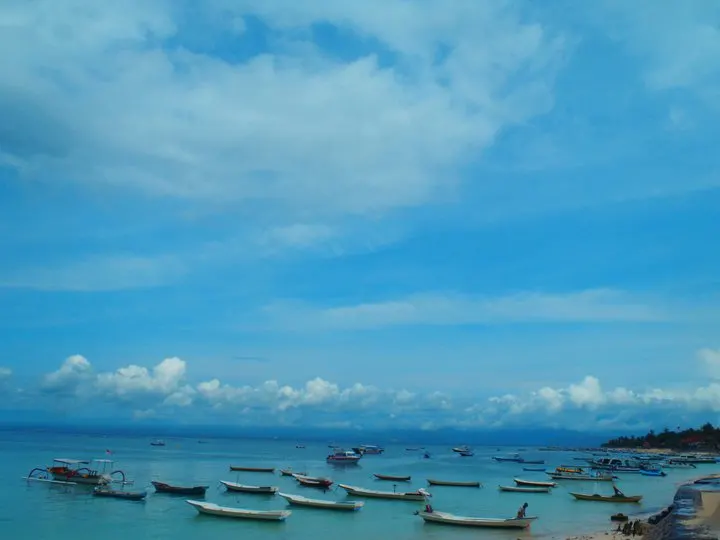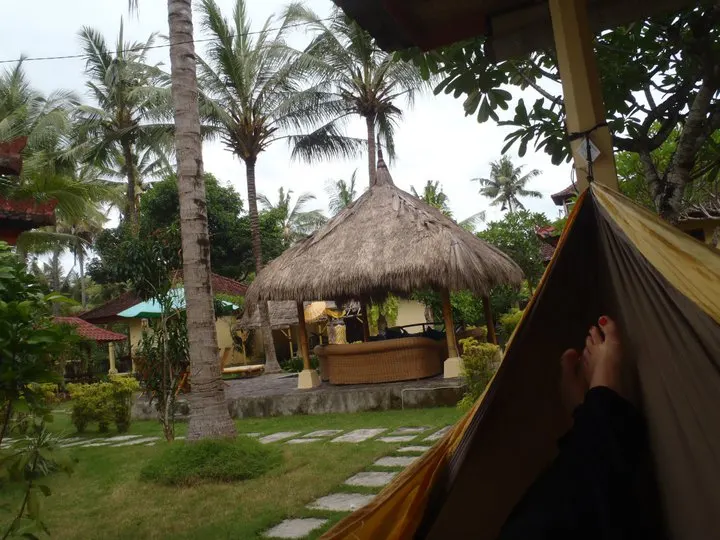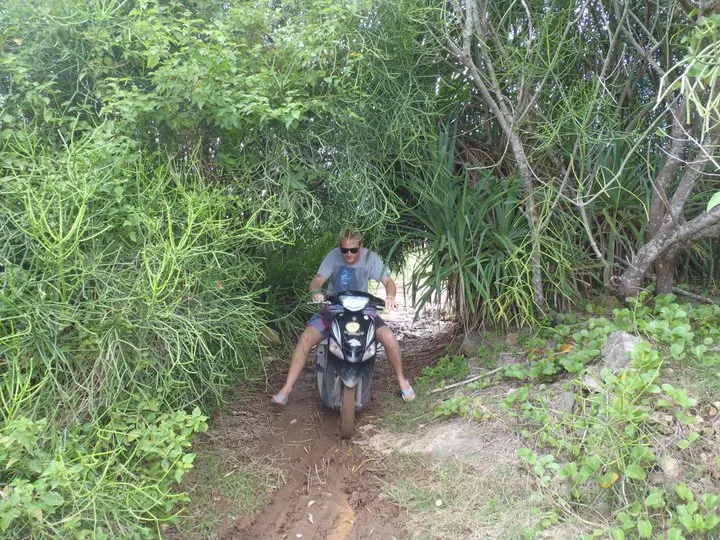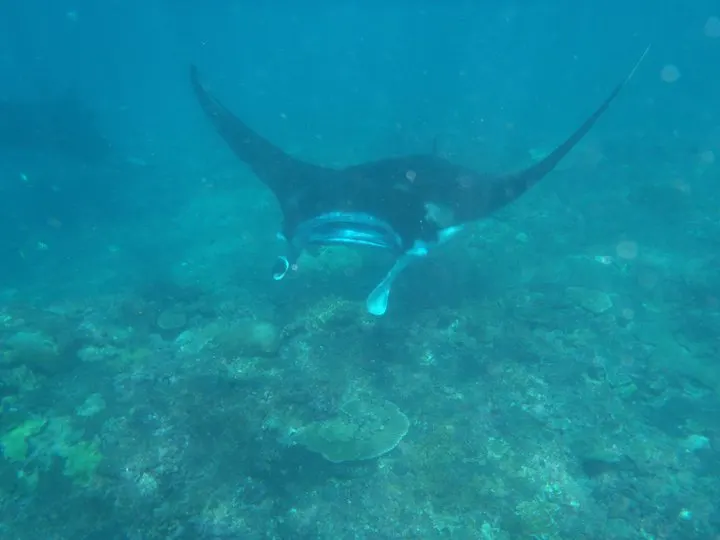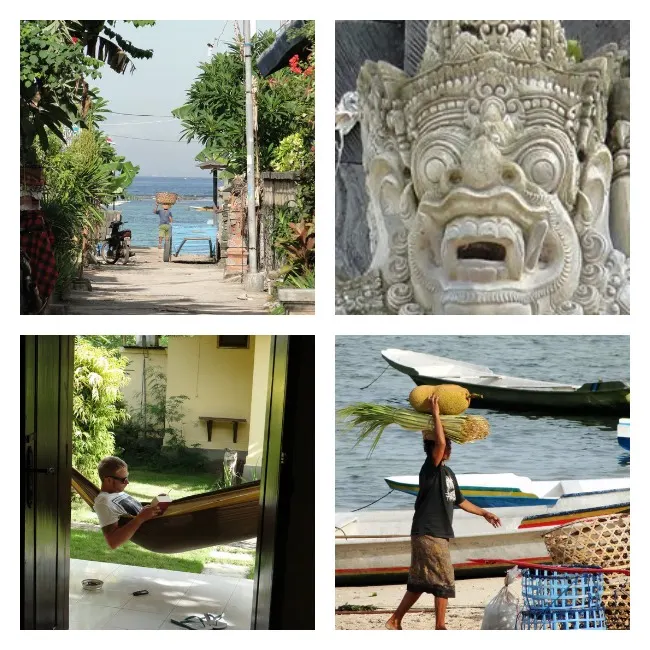 Things to do in Nusa Lembongan
[arrow_list]
Visit Dream Beach

Visit the Blue Lagoon

Go snorkelling or scuba diving with Manta Rays

Watch the busy activity on the beach as the locals collect seaweed

Hire a scooter and explore the island – there are plenty of lcoals who would be happy to be your guide for the day

Find a hammock and a good book. Sit back and relax
[/arrow_list]
Where to stay in Nusa Lembongan
We stayed at Secret Garden Bungalows which is part of Big Fish Diving. The bungalows were fairly basic but comfortable with gorgeous gardens and a comfy hammock on each porch. They also made the best jaffles ever. A jaffle is an Australian version of a toastie but with much more cheese – yum. I know this isn't exactly traditional Indonesian food but after a day spent scuba diving it's a great little snack! You can also hire scooters from the staff who are working here during the day.