Would you take a mystery holiday and arrive at your departure airport not knowing where you were going? That's what I did with WowTrip and here's my WowTrip review to see how I got on.
WowTrip is a company specialising in mystery holidays. You pay them a fee and select your dates and departure airport and they do the rest. WowTrip book your flights and accommodation for you…but don't tell you where you're going. A few days before your departure date they'll send some important information to help you pack. You have the option to find out your destination 48 hours before or you can choose to keep it a surprise and download your boarding passes at the airport.
My WowTrip review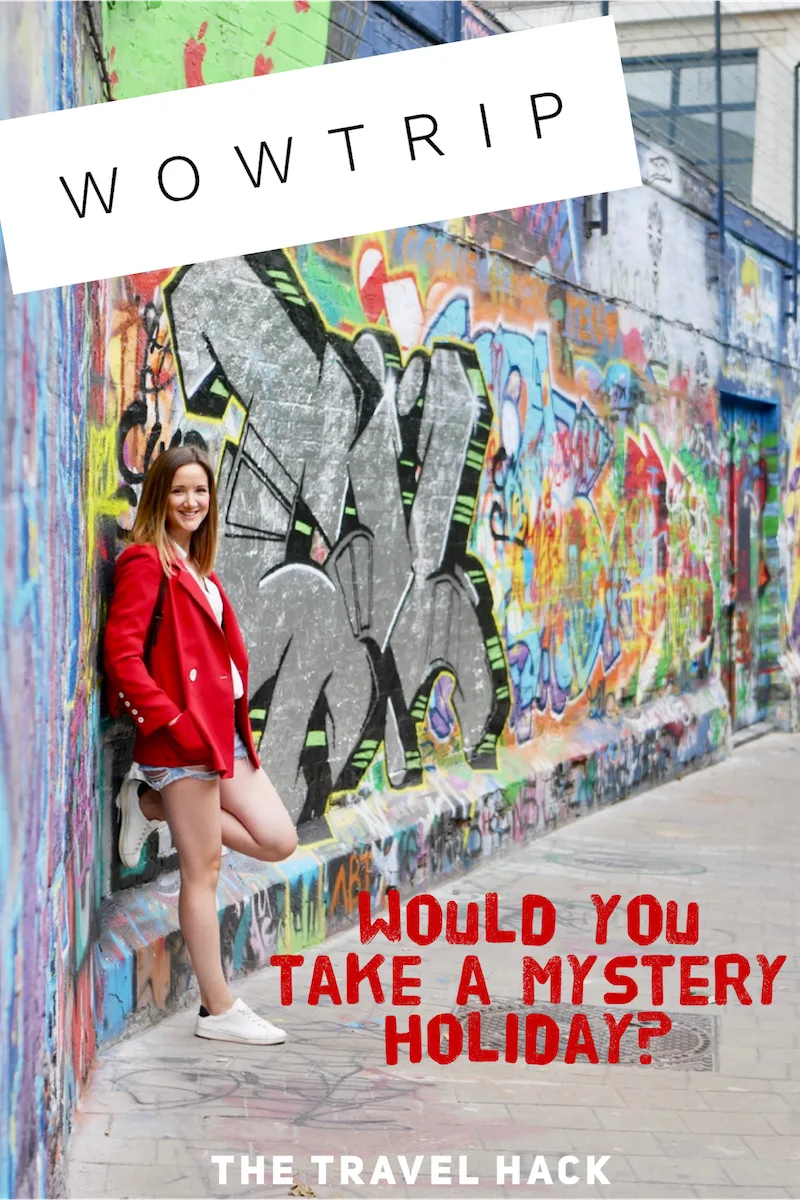 There's something magically childlike about a surprise holiday. You lose all the adult stresses of planning a holiday and you're left with the fun bits and just the excitement and anticipation.
What will it be like and where will we stay? What will we eat and what will we do?
For some people, not knowing these details might be stressful but for me it's a dream!
We live in a world where we can find out almost anything about a destination in seconds. Do you want to know the best place to get your morning coffee in Barcelona? Let me Google that for you. While I'm there, I can plot it to your Google Maps so you won't get lost on the way, I can tell you the exact price your coffee will be and the best time to go to avoid queues. I can find out the best seat in the café and the Instagram hashtags you should use to get the most likes on your #LatteArt.
I'll then find you the top 10 attractions nearby, buy your tickets and pinpoint some notable sights you'll pass along the way.
Modern technology is incredible but are we suffering from information overload? With so much information at our fingers tips we can easily over plan and overcomplicate a holiday. By the time we've over planned the trip, stalked the destination on Instagram, read every blog post and article and watched every YouTube video, it feels like we've already been there. And that's coming from a blogger whose job it is to create those blog posts and articles!
Whatever happened to spontaneity?
What about travelling without a plan or purpose? Travelling without alarm clocks and agendas and to do lists.
Maybe it's time we swapped strict itinerary for slow strolling, wandering and discovering. Stumbling upon hidden gems rather than spending an hour on Instagram trying to find them. Maybe we'll chat to the locals to find out a great place for coffee.
Imagine that. Talking to people while you travel!
It's been a dream of mine for years to turn up at the airport with nothing more than my passport and credit card. I'd book the first flight that caught my attention and saunter onto the plane like the carefree nomad of my youth.
Unfortunately, like many dreams, the reality doesn't quite match up to this adventurous daydream.
I bet I'd arrive at the airport to find half the flights fully booked. If there were any spare seats then I'd need to re-mortgage my house and sell my soul to buy a ticket. With an awkward conversation with my mortgage advisor and the Devil himself, I'd finally have enough cash for the ticket. I'd then arrive in the destination and spend the entirety of my first day on 'holiday' desperately searching for a hotel and then shopping for appropriate clothing – because I obviously expected to be flying somewhere hot and exotic but here I am in Luton because it's the only place I could find a ticket too!
But, hurrah, there is an alternative and WowTrip gave me a taste of this dream.
WowTrip specialise in arranging surprise holidays. Prices start from around £200, you tell them the dates you'd like to travel and you can suggest some destinations you'd rather avoid and they make the magic happen for you.
For the control freaks out there, you do have the option to cheat because 48 hours before departure you'll get the exact flight times and a weather report for your destination so you're not completely in the dark!
WowTrip Review for Group Travel
I arranged my first WowTrip with a fabulous group of ladies I know through the blogging world. I run an e-course called The Blogger Course and we have an associated Facebook group where many course members often hang out and chat about blogging. We've been saying for ages it would be great to have a weekend away together but, in all honesty, I was nervous about having the responsibility of being in charge. I find it hard enough to arrange drinks for a group of friends, never mind a whole weekend away! I knew it would involve a lot of admin, lots of emails and lot of time that I simply don't have.
And then I discovered WowTrip and it seemed like the perfection solution. We could all go away together but it was someone else managing the admin and bookings.
There were eight of us travelling, with three people departing from Manchester and five departing from London Heathrow but our flights were at similar times.
My WowTrip to….
I was on my way to Manchester Airport before I finally gave into temptation and downloaded my boarding pass from WowTrip.
Brussels!
We were going to Brussels!
I met Jen and Anne at the airport and we boarded the plane using tickets we downloaded to our phones. (You can download a paper copy of your boarding pass and print it out up to 48 hours before the flight if you prefer.) We also downloaded our hotel booking confirmation and a city guide prepared by WowTrip to read on the plane.
We took the train into the city centre and it dropped us off a short walk from our hotel, Hilton Brussels City, a lovely 4* hotel. What the hotel lacked in character it made up for in a perfect location, lovely staff and a modern and stylish atmosphere.
Our weekend in Brussels
Day 1 in Brussels
I'm so pleased we ended up in Brussels for our WowTrip, mostly because it's a city I'd never think to visit for a weekend away. I've passed through Brussels 4-5 times but I've never stayed for long. The city is beautiful! It's interesting and vibrant with loads to see and a great foodie scene. It was a bustling, sunny weekend and all I kept saying was, 'I can't believe I haven't been here before!'.
My favourite thing about Brussels is how it is to reach other nearby cities.
We arrived early on Friday so spent all of Friday in Brussels. On Saturday, we took the train to Bruges and on Sunday we took the train to Ghent. We have three city breaks in one!
Each city has its own character but they share that quaint Belgium charm we all loved so much. There are those gorgeous winding, cobbled streets and wonky buildings leading against one another like friends stood at a bar (a bar where they've probably had a few too many Belgium beers!) and row after row of boutique shops and colourful, ornate buildings.
Brussels felt like the grandest with The Grand-Place being the main highlight. The main square is surrounded by imposing and opultent buildings which glitter with gold as visitors flock to capture their memories using iPhones and selfie sticks.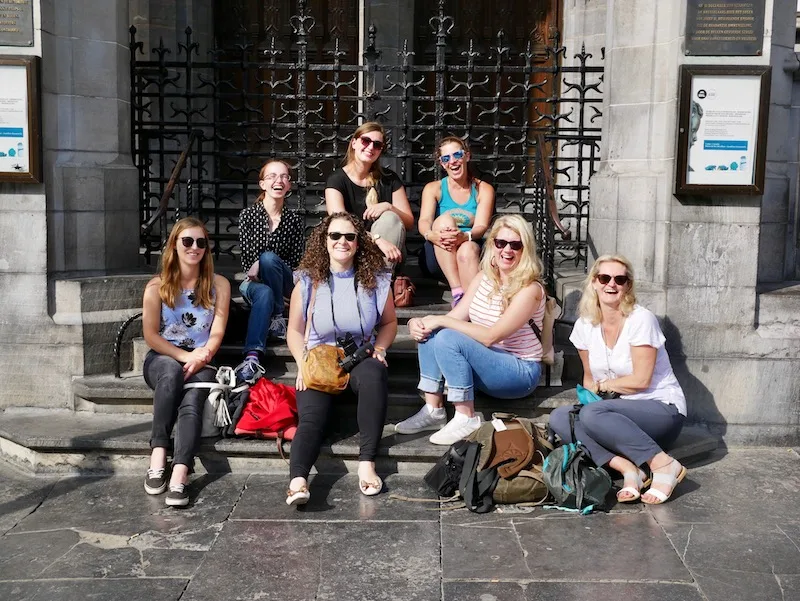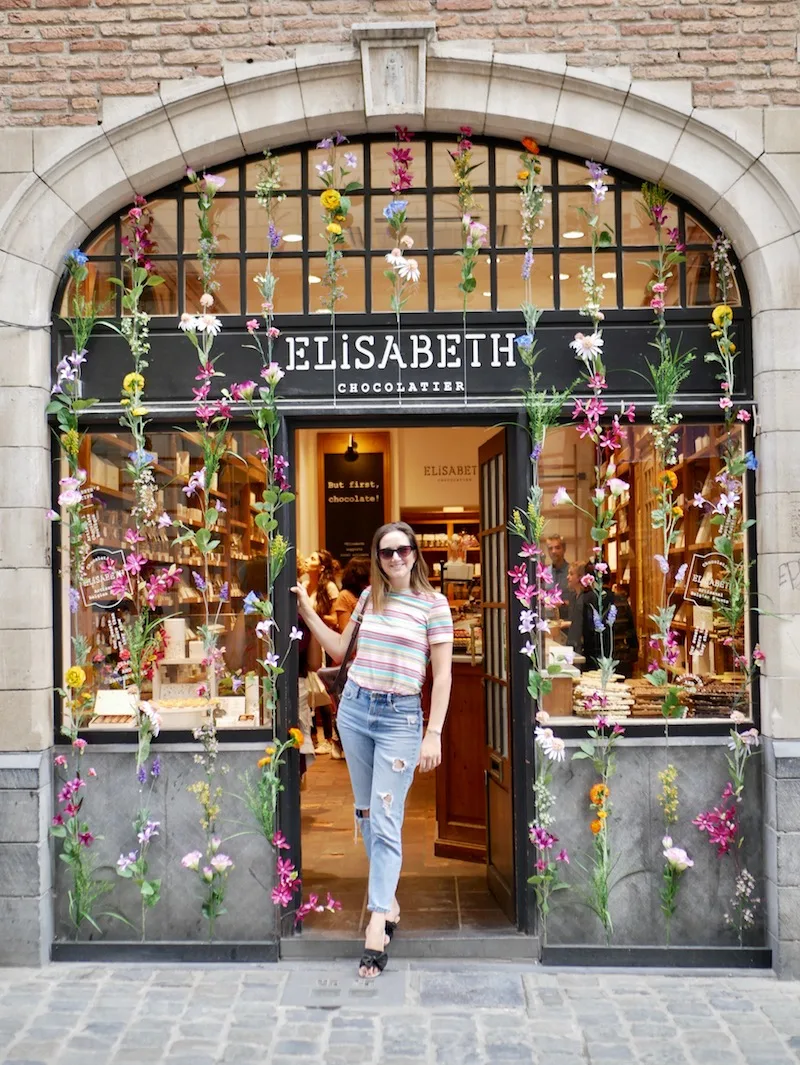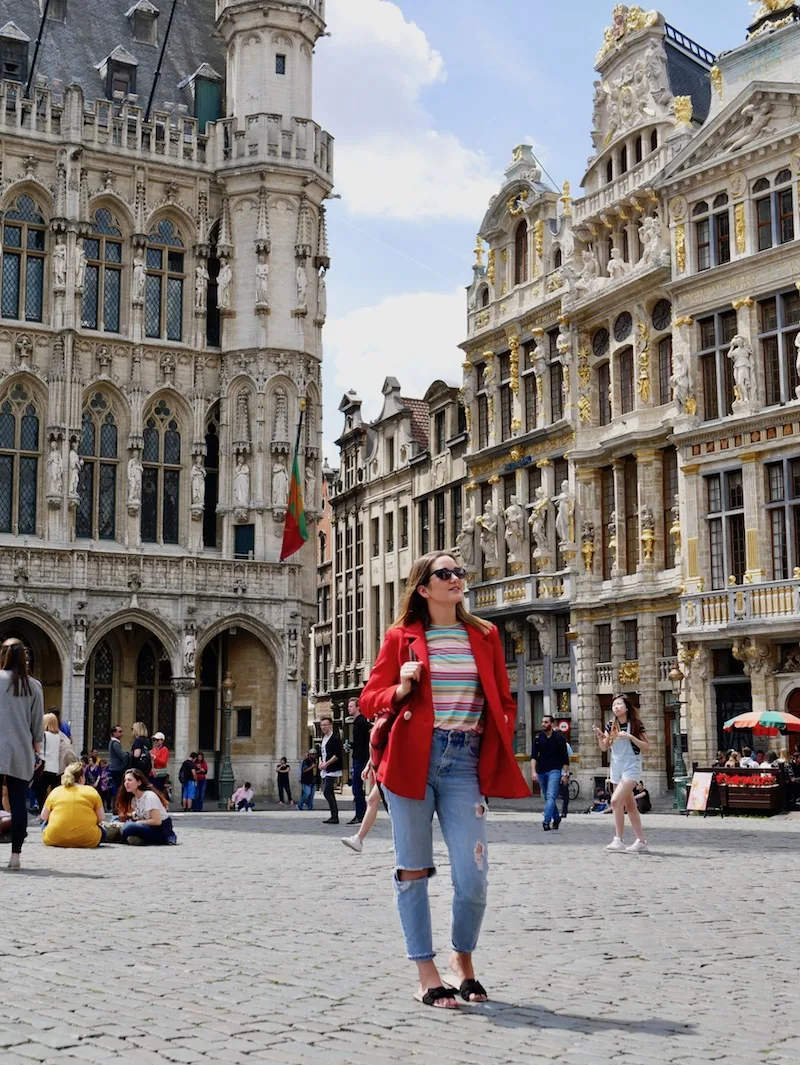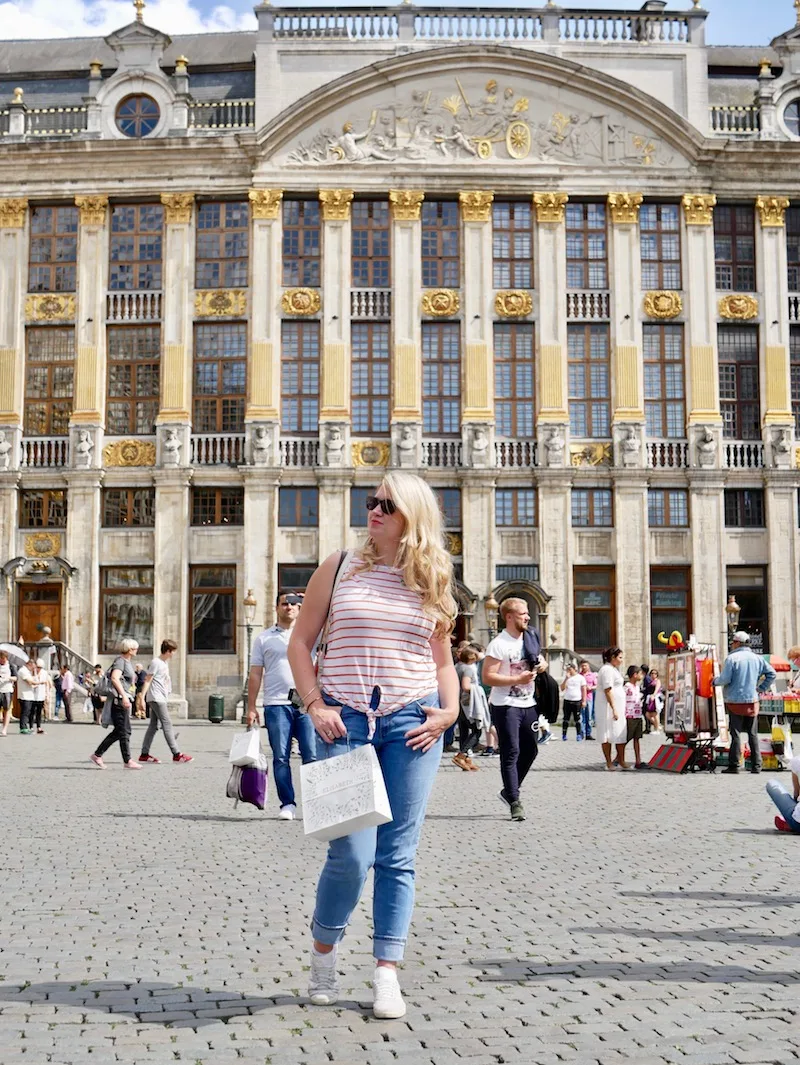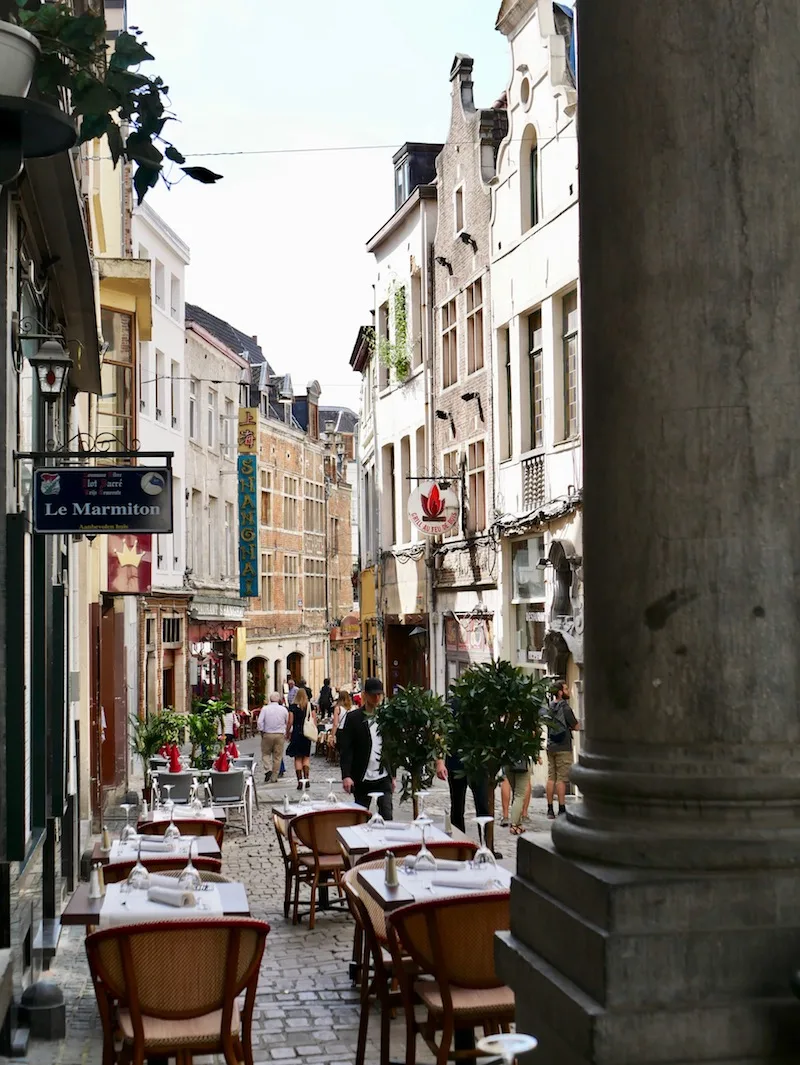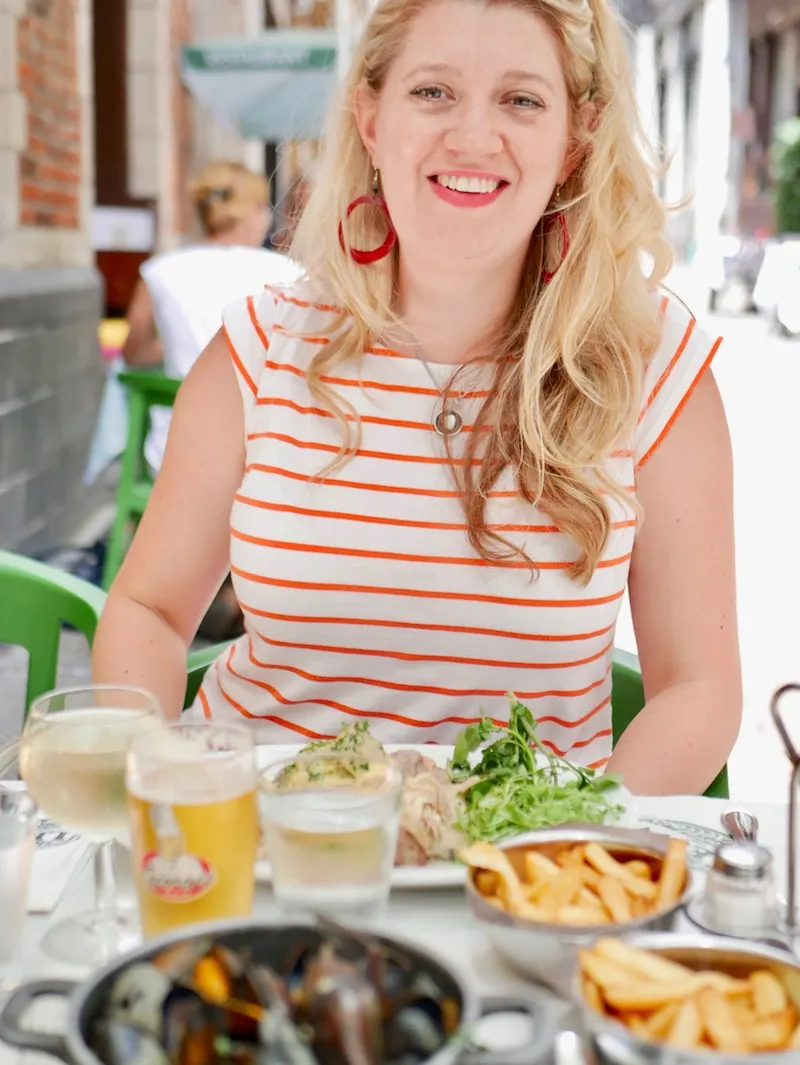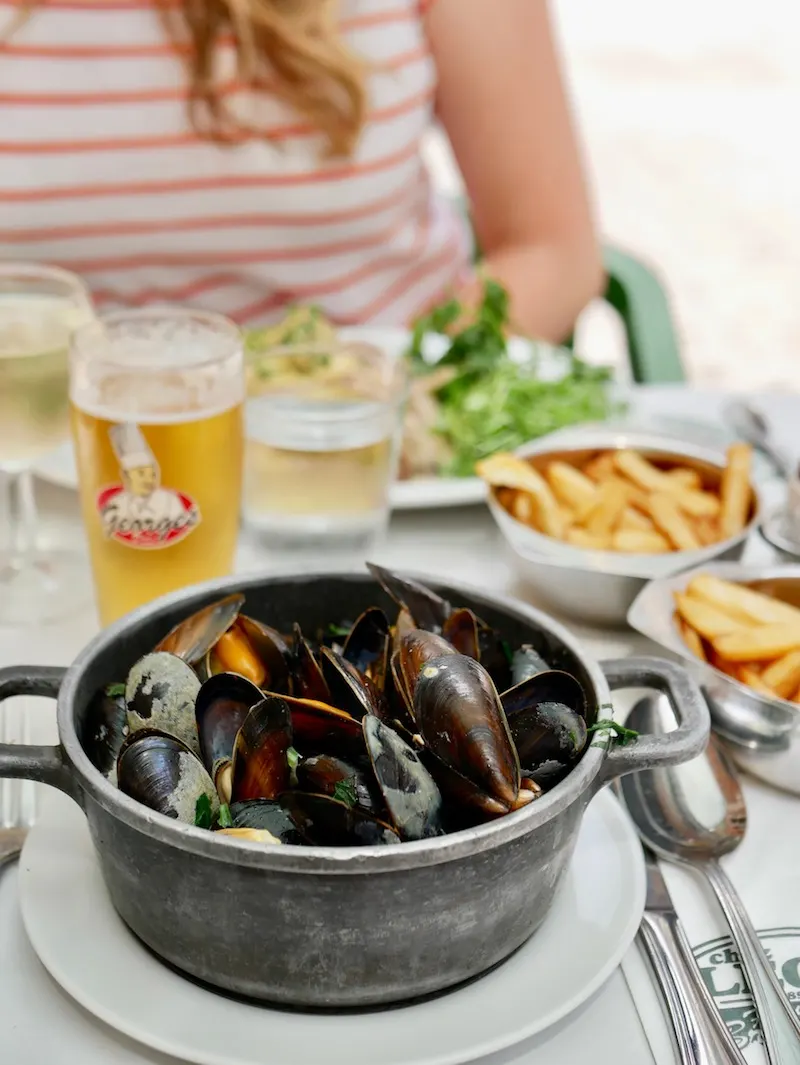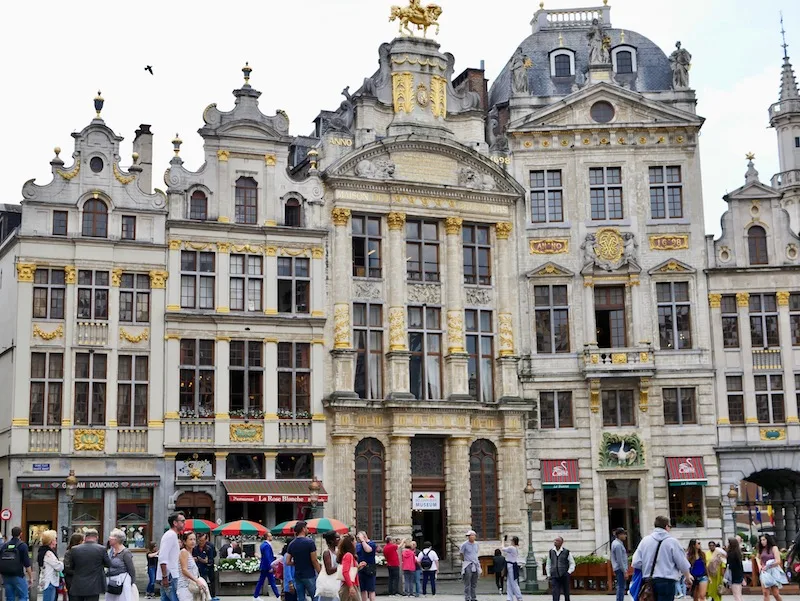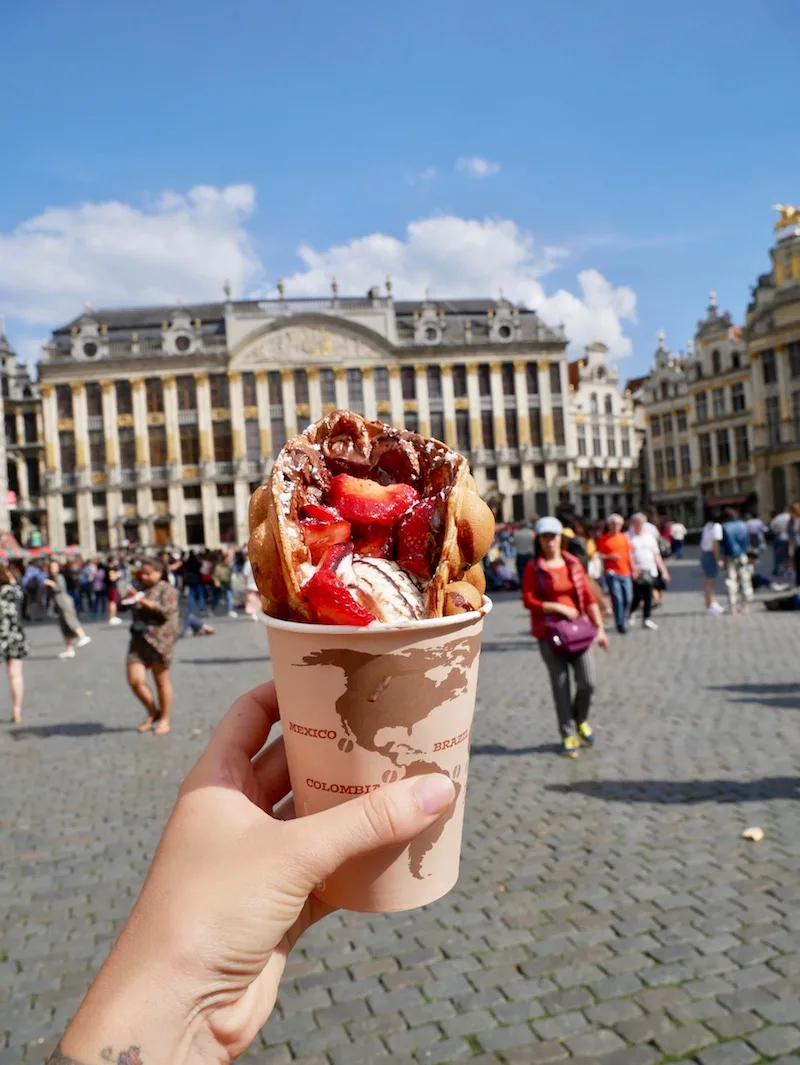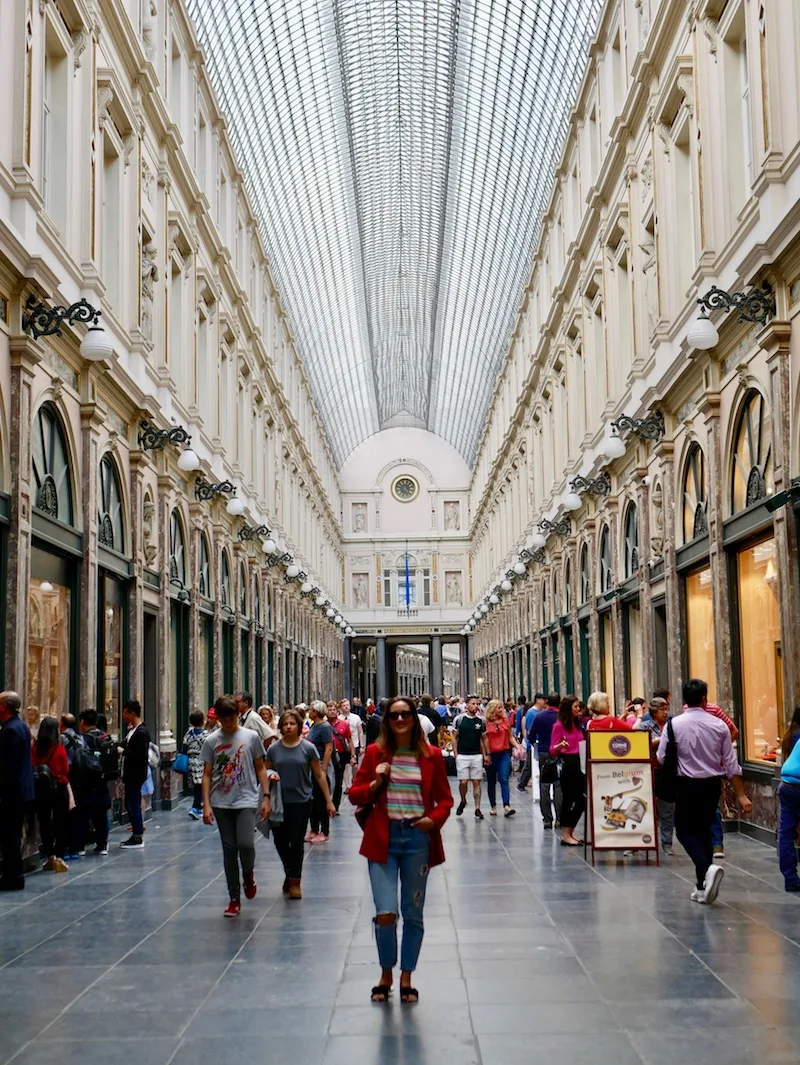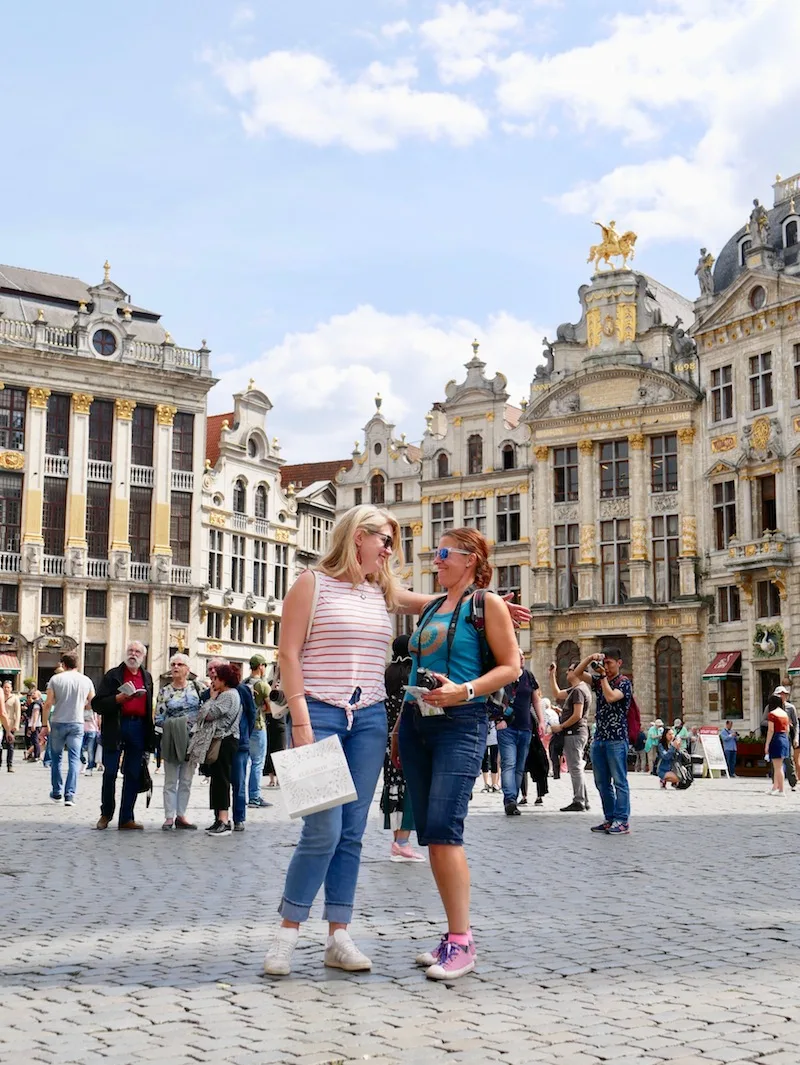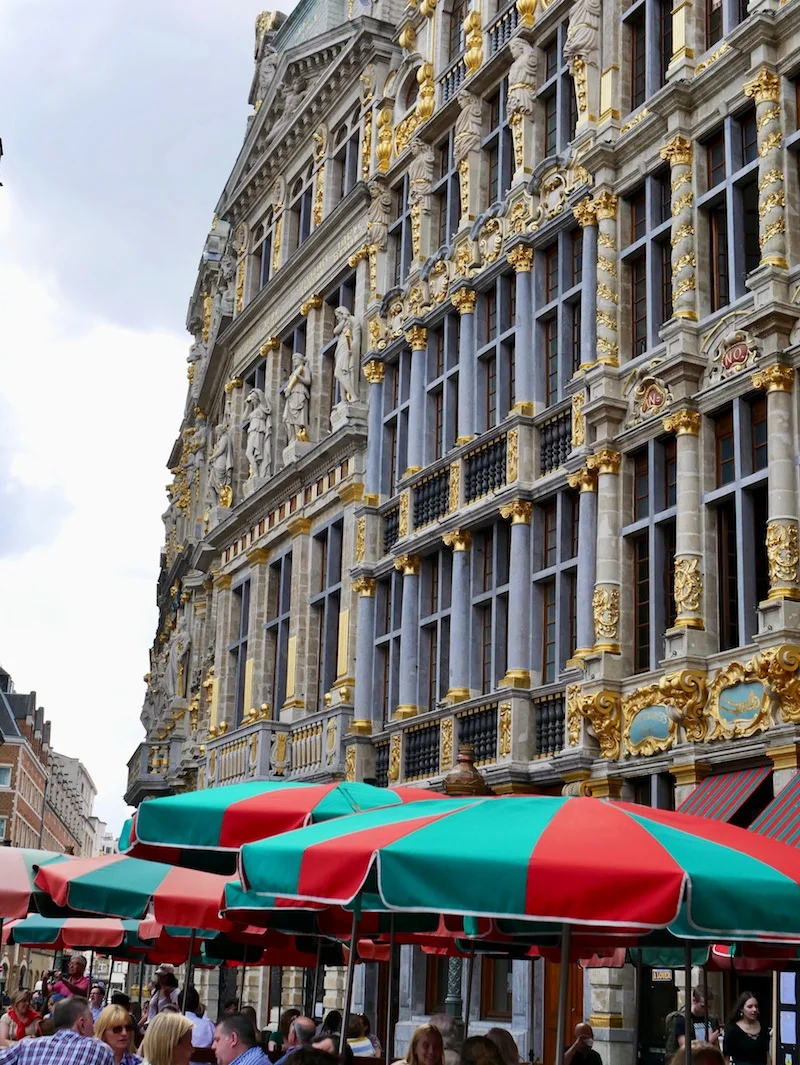 Day 2 in Bruges
Bruges was my favourite. We didn't even do anything in Bruges other than wander and stroll and admire the prettiness. And oh my, is it pretty!
We walked along canals and followed every narrow road as we zig zagged around the maze of a city. In the late afternoon we found a delightful bar with a beautiful flower garden filled with pink roses overlooking the canal and we happily settled ourselves here until it was time to catch the train home.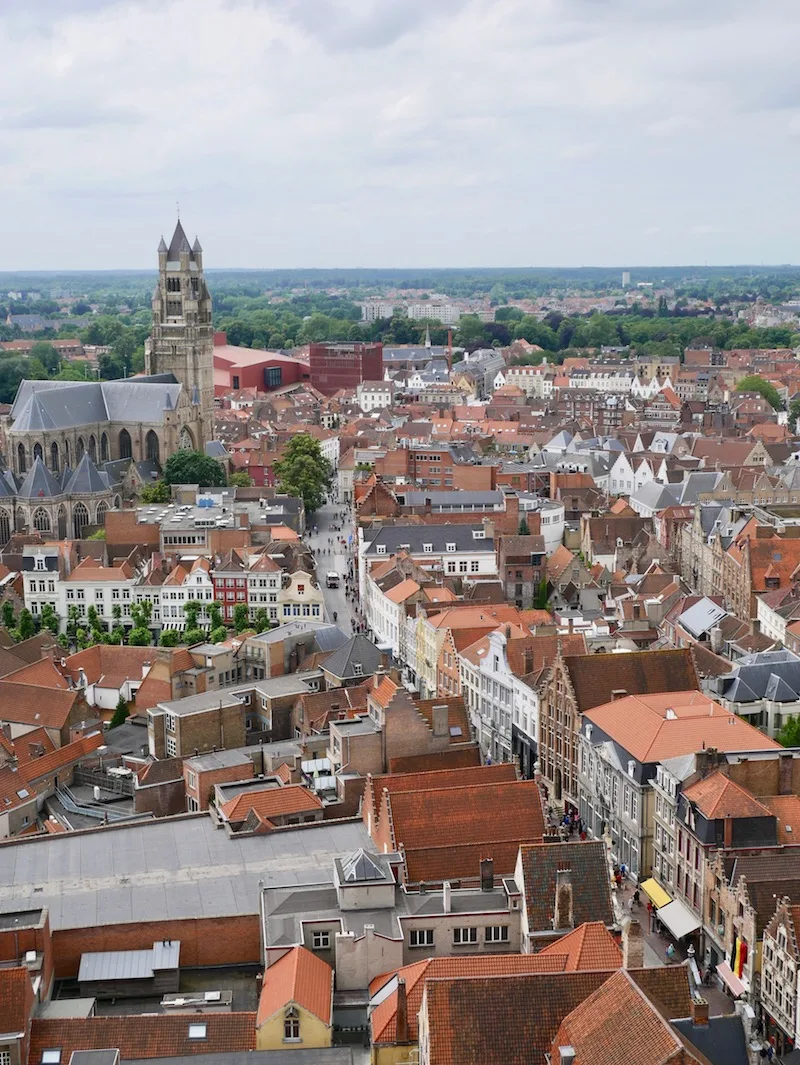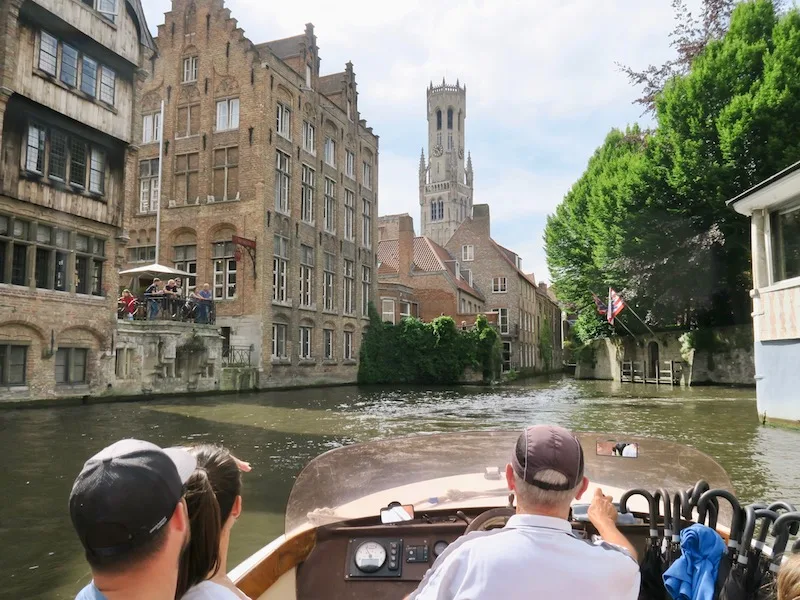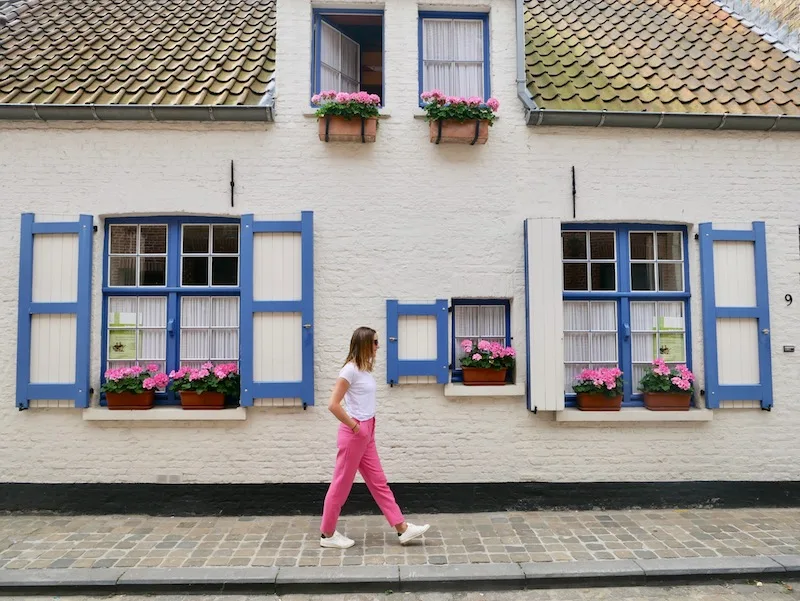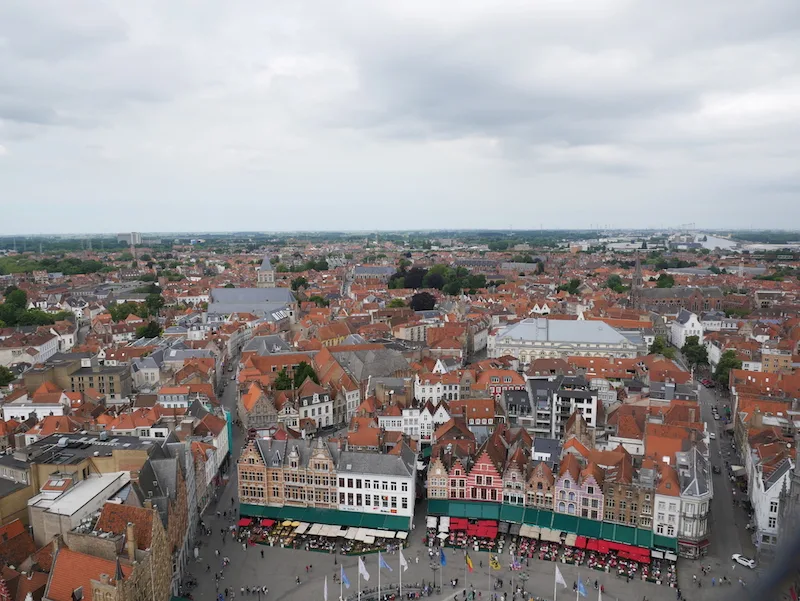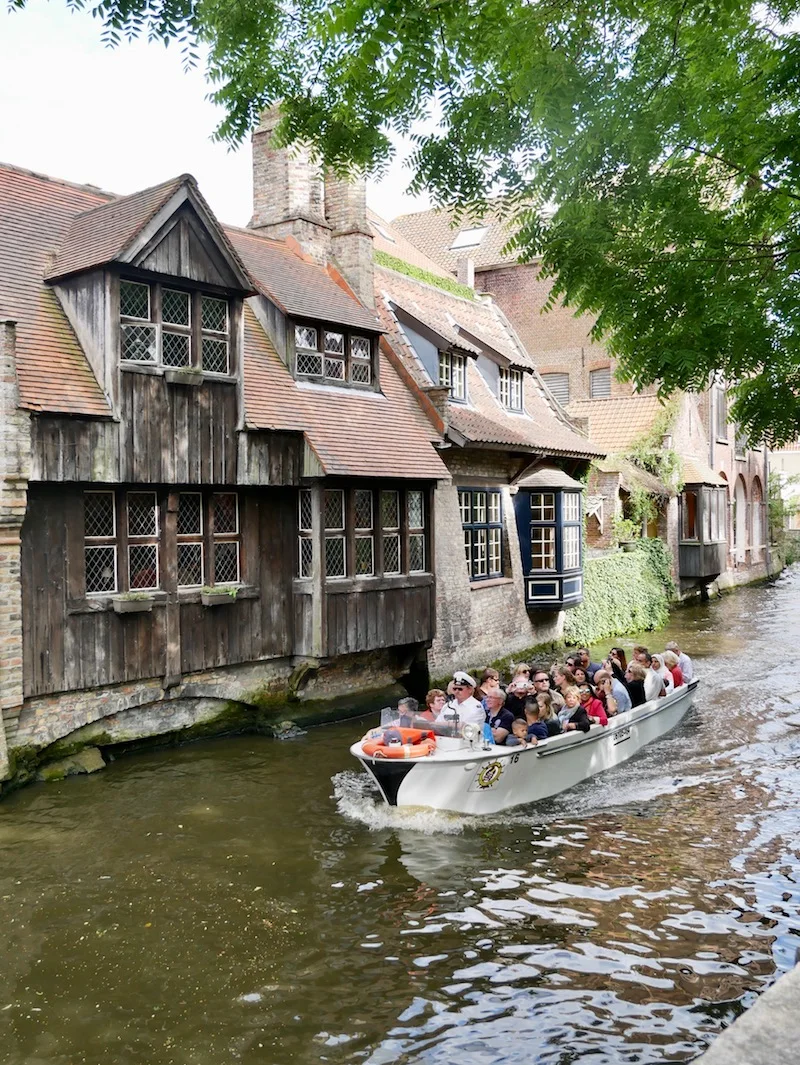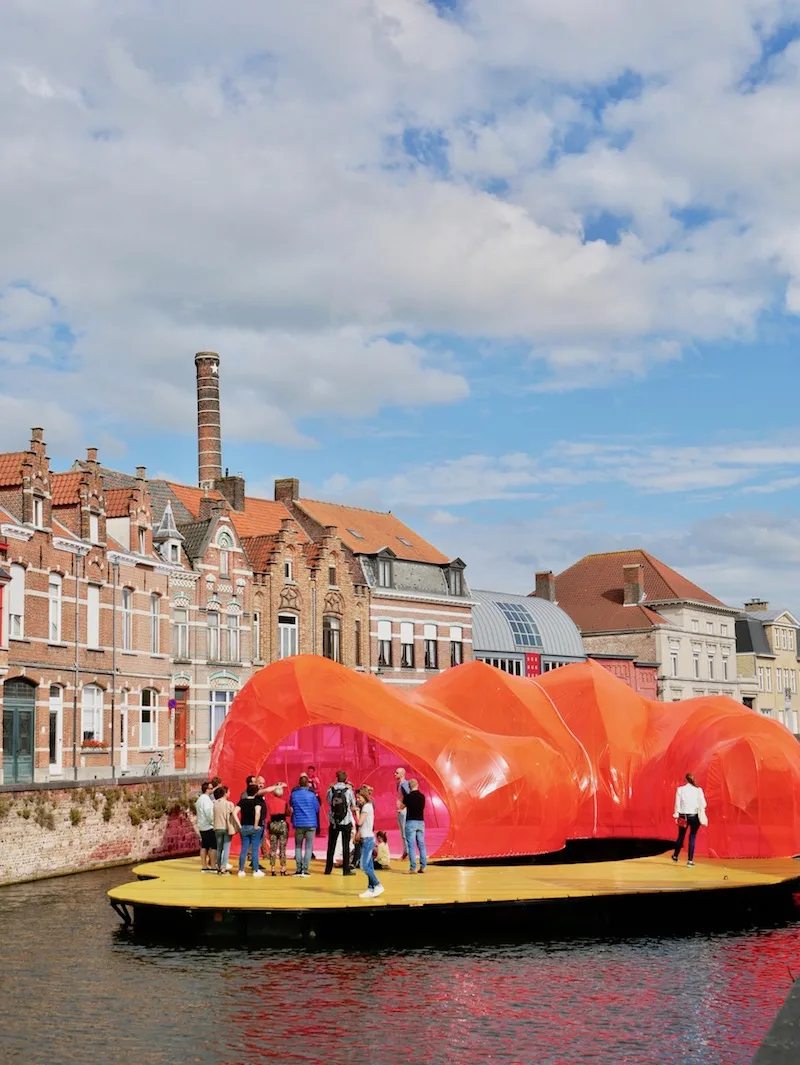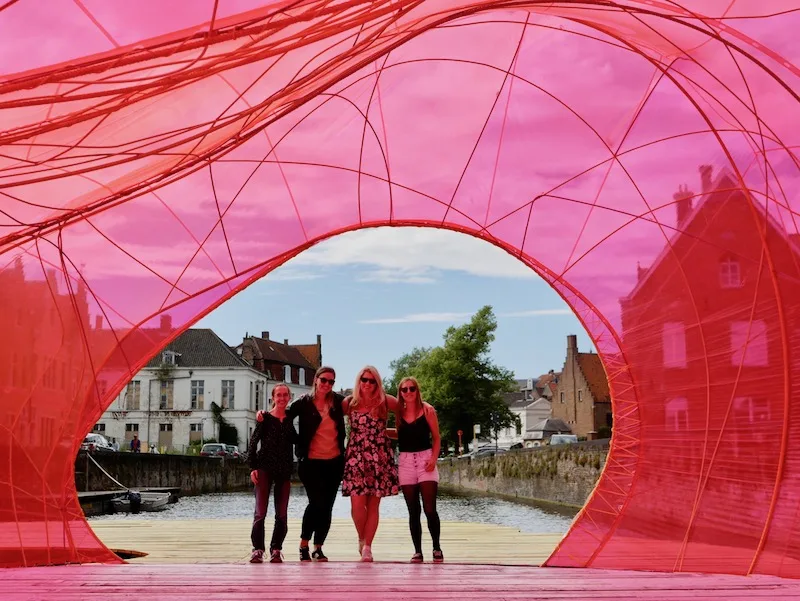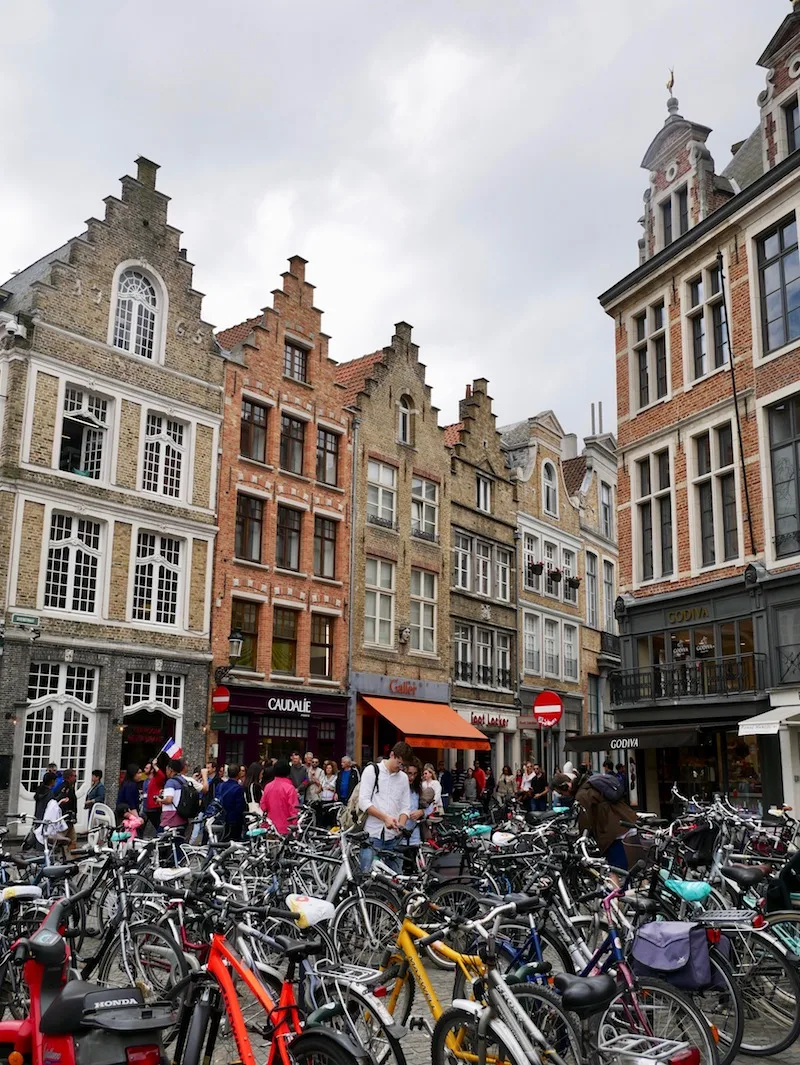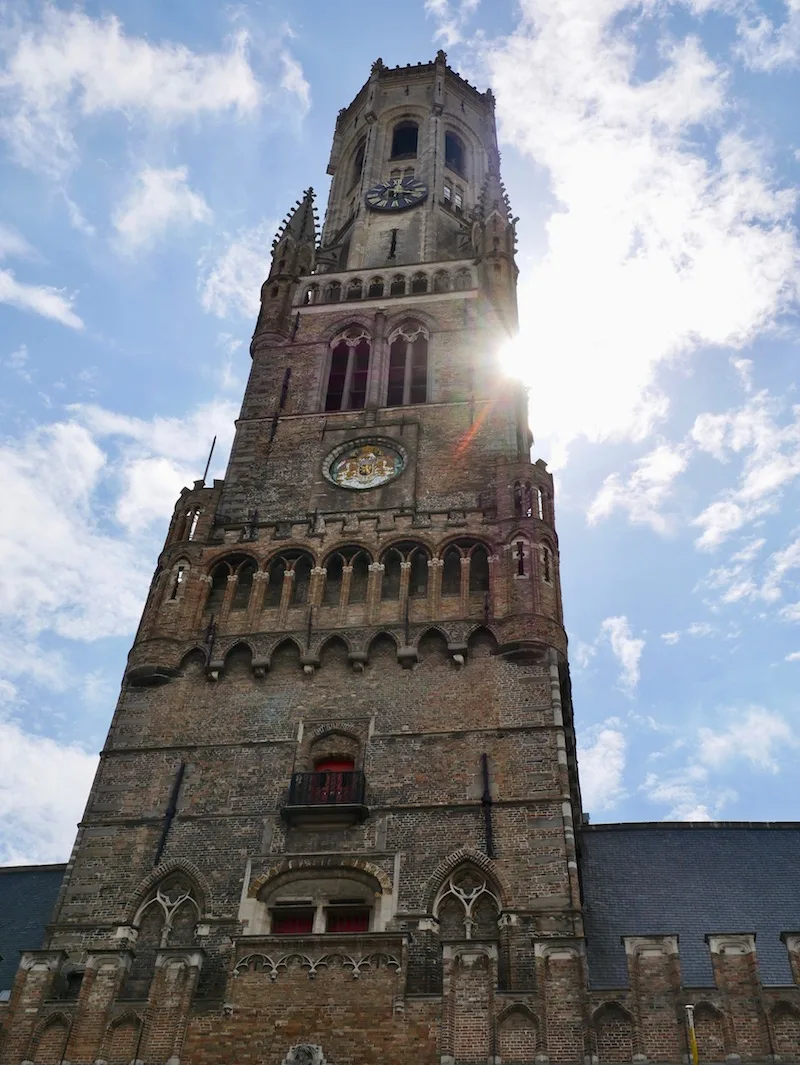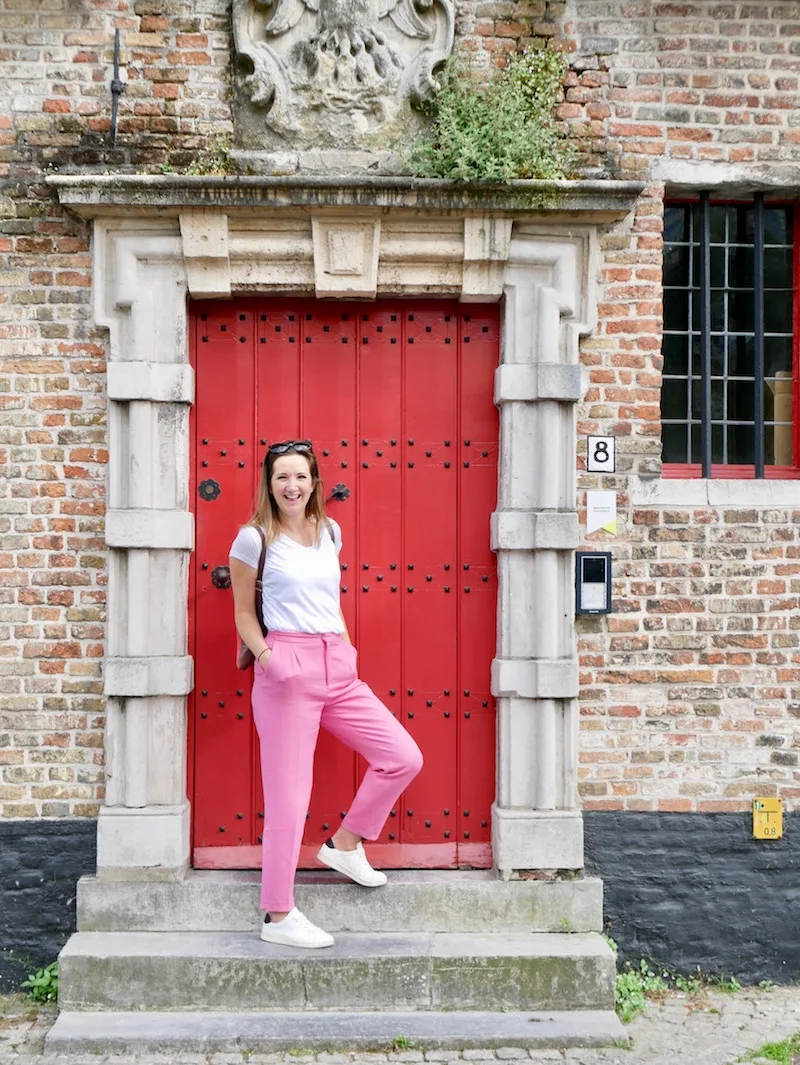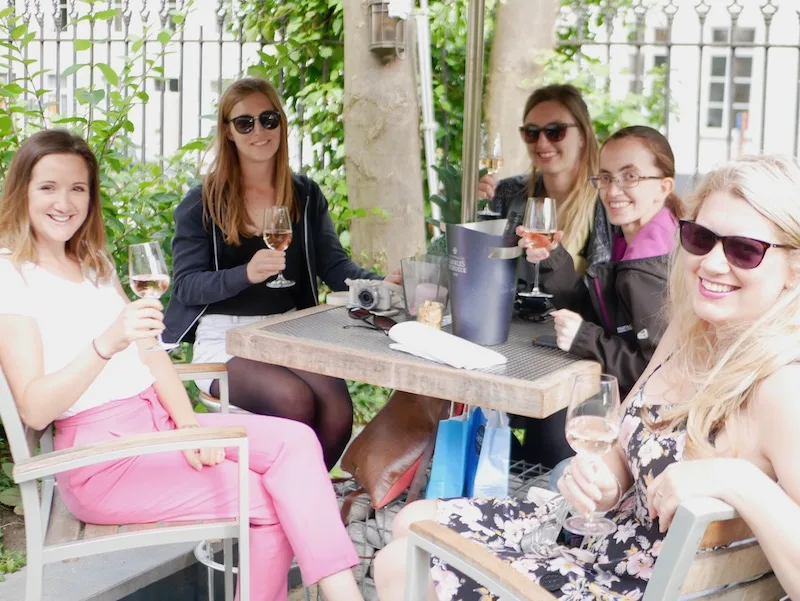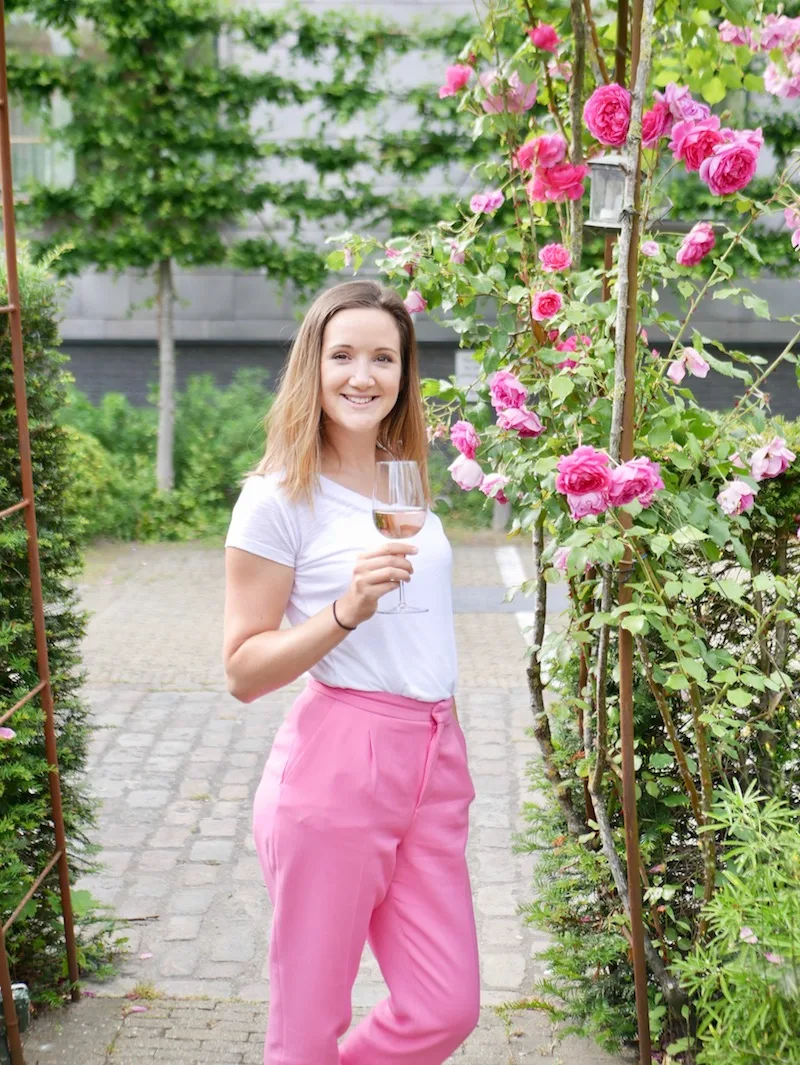 Day 3 in Ghent

Ghent was a beautiful reminder of a trip I took with Sam a few years earlier. Walking through the cobbled streets was like watching a film I could have sworn I'd seen before.
Oh look, I had a beer in that bar and bought a waffle from that same man who wore that same hat and used the same cheesy chat-up line to attract people to those deliciously fresh waffles covered in warm chocolate sauce and juicy strawberries. Of course, I had to try one and check they were still as good.
We also discovered some new places which had popped up since my last visit. Nienke knew about Holy Food Market, a very stylish food hall where we sipped our drinks and watched the locals below.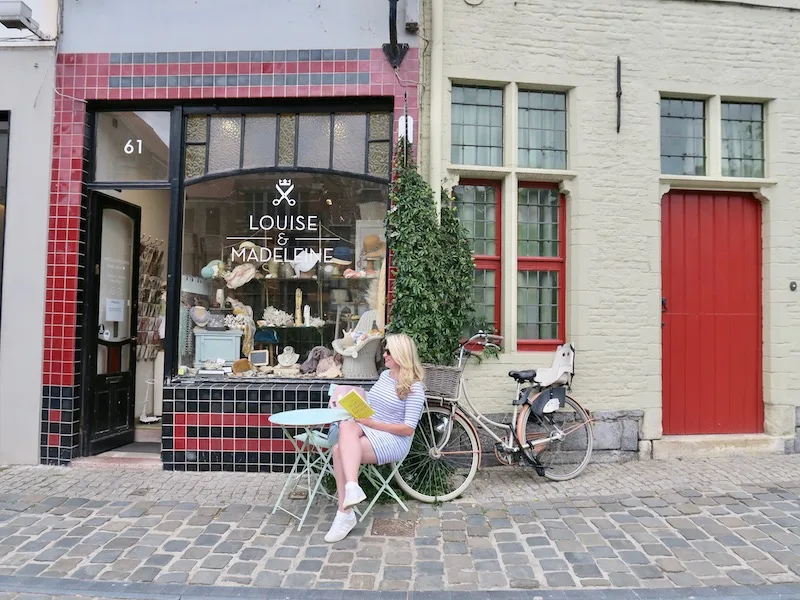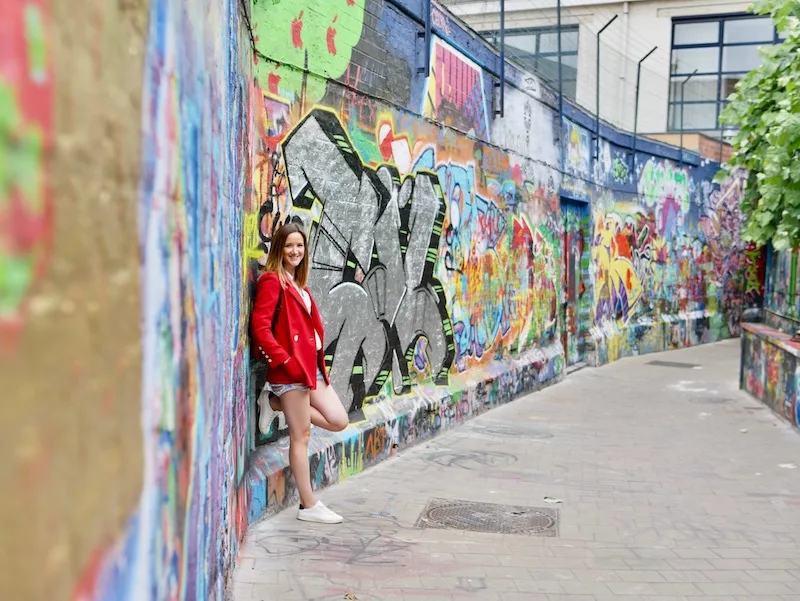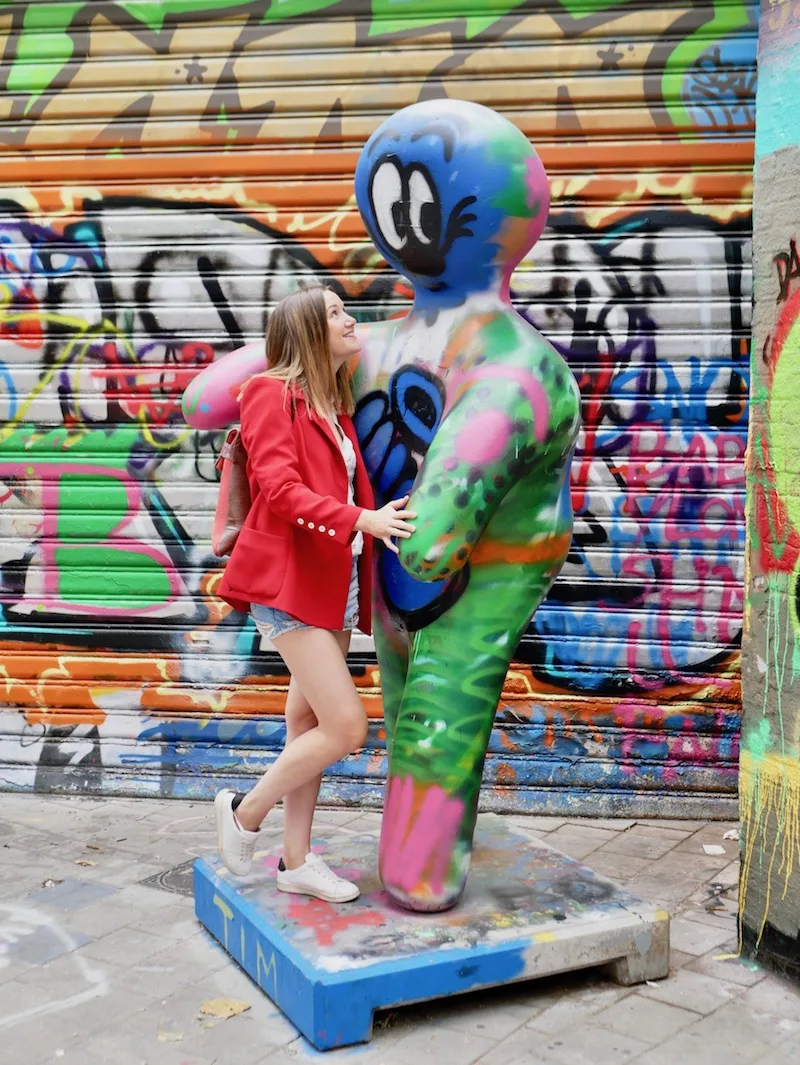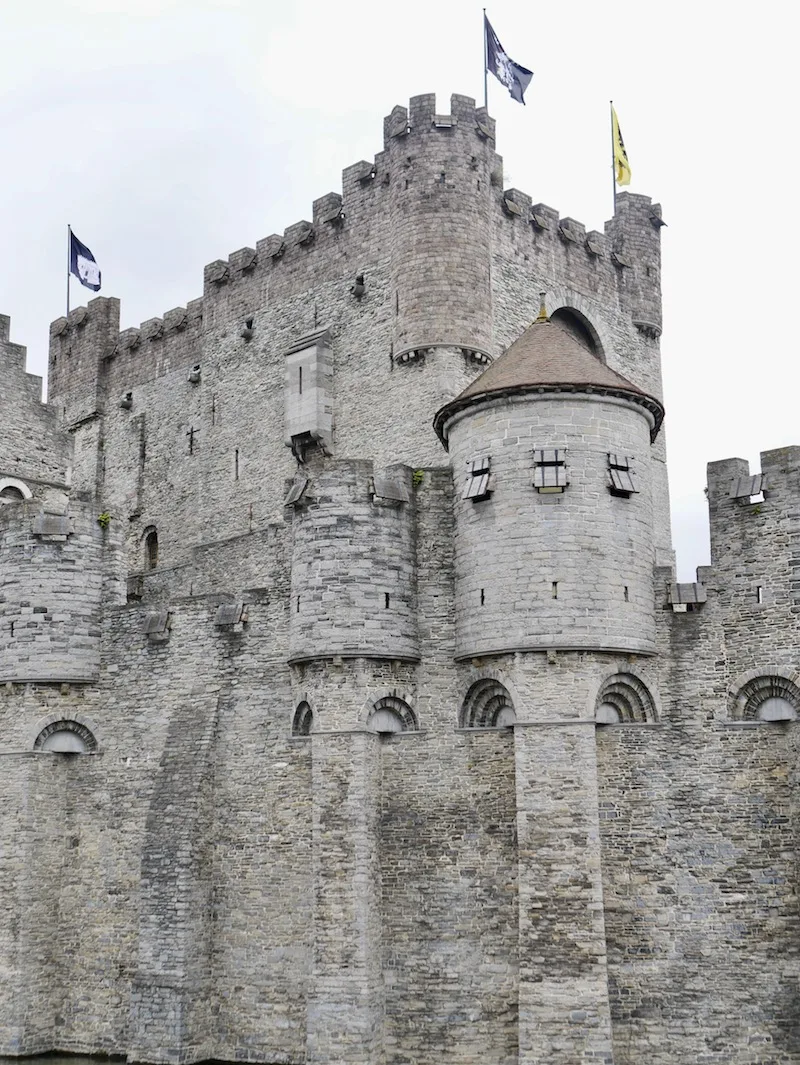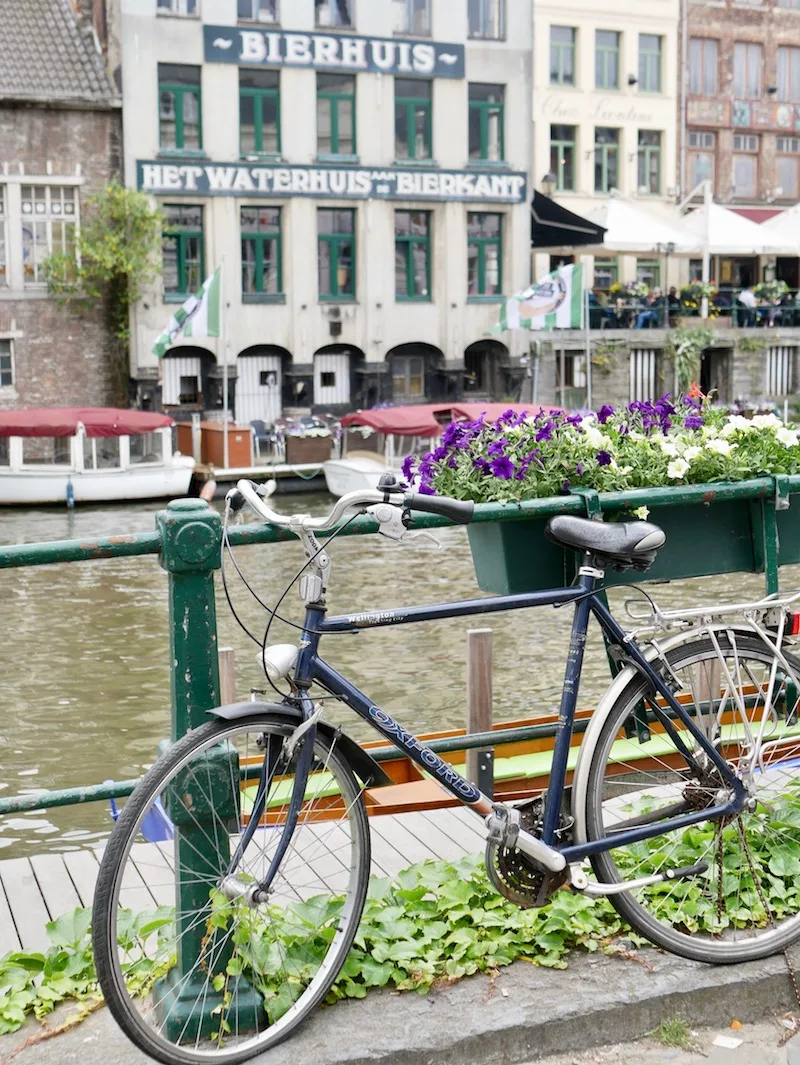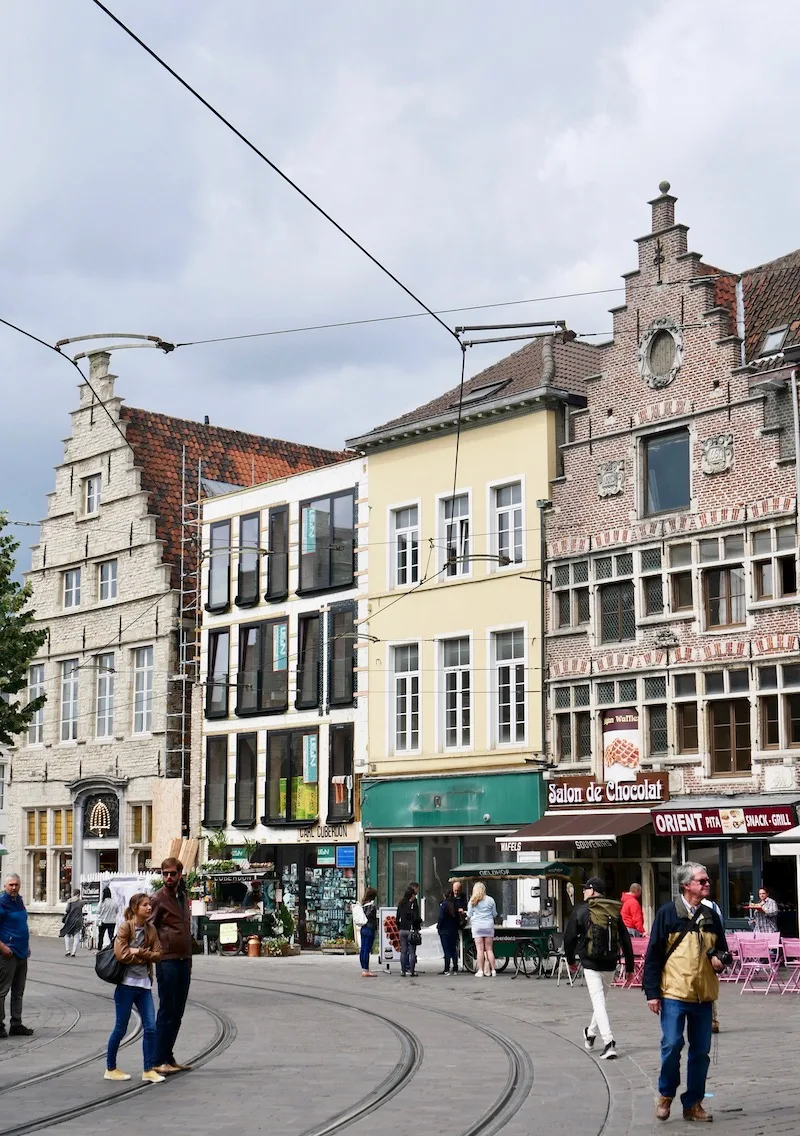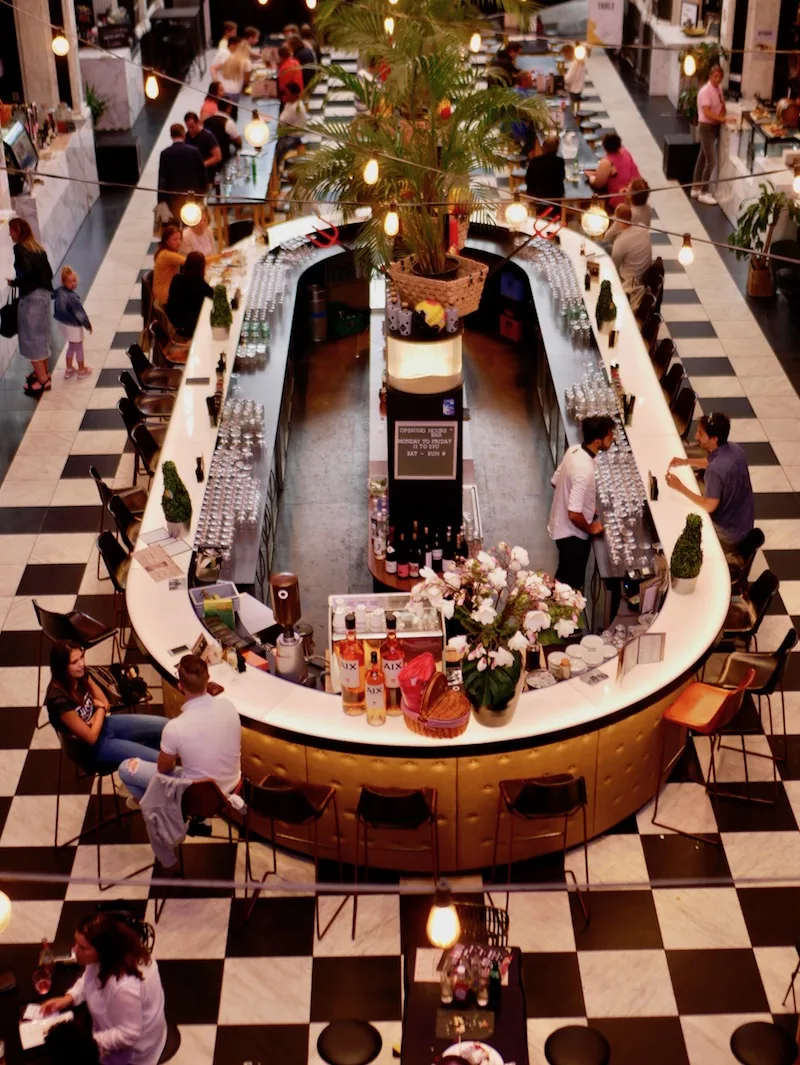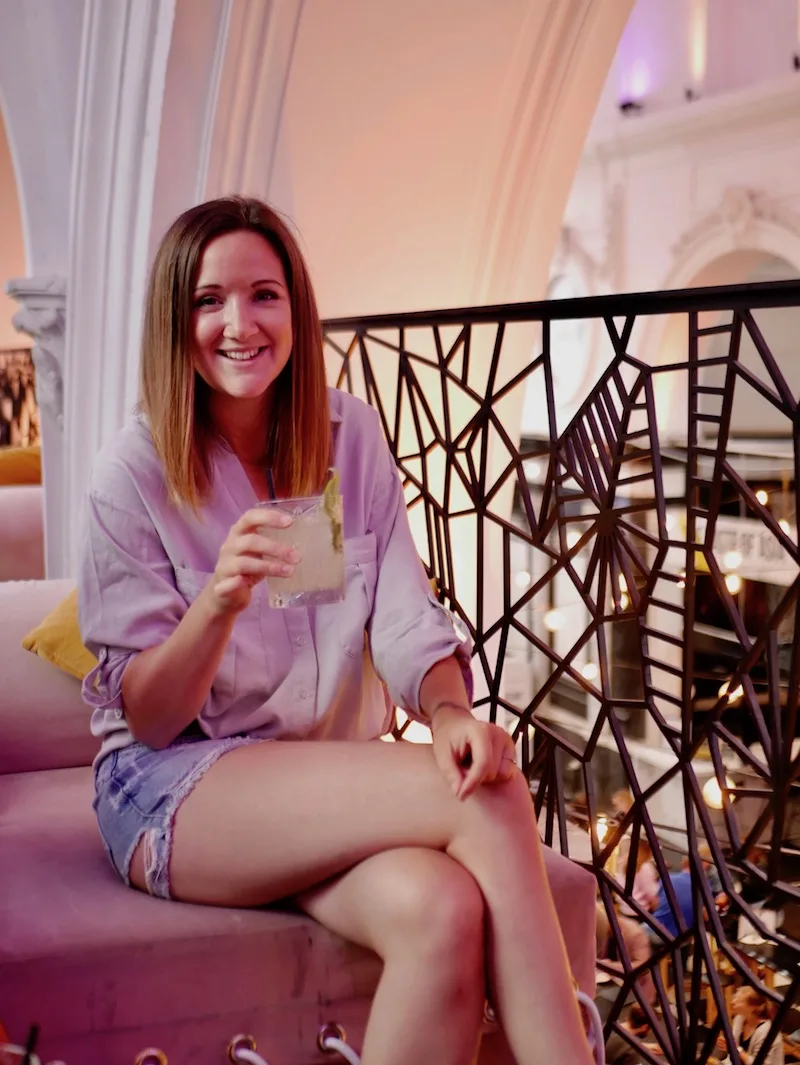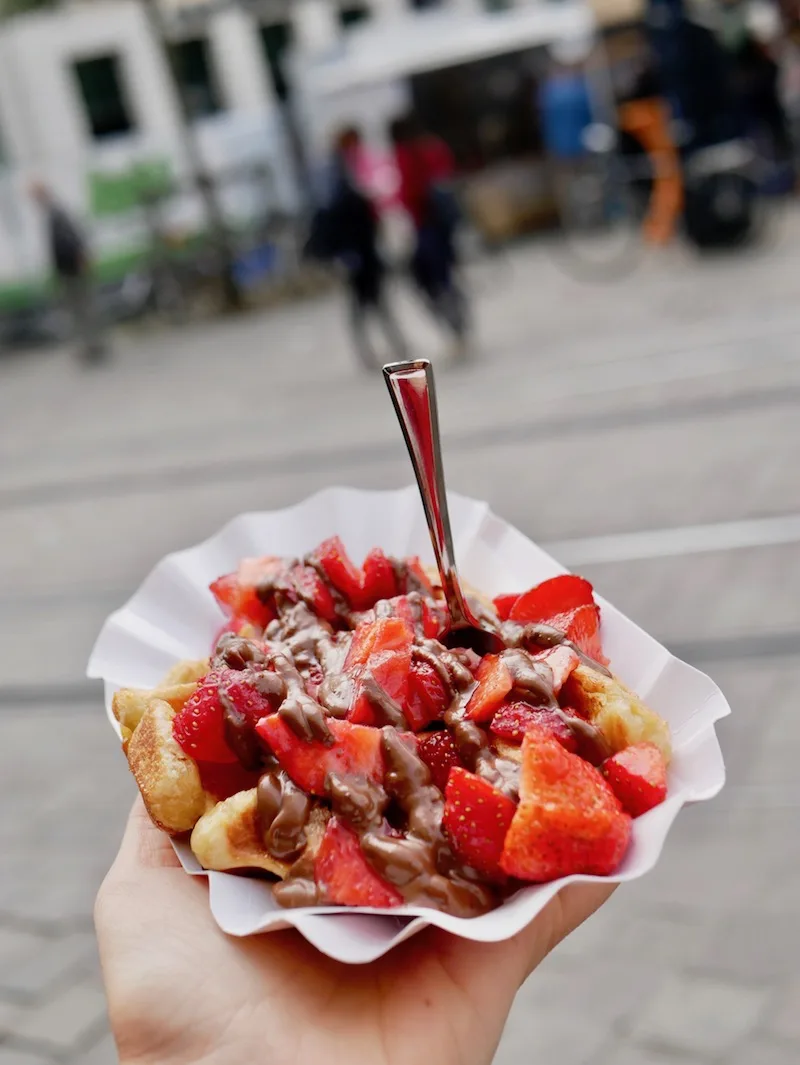 WowTrip Review: What's the verdict?
As I'm sure you can tell, I loved my WowTrip!
I loved how simple and stress-free it was and I enjoyed how liberating it was to travel without an itinerary or agenda. The lead-up to the trip was stress-free too because I didn't feel the need to be planning and researching.
Booking through WowTrip was simple and all the documentation we needed was available before the flight. It's worth noting that for the Manchester flight we had our boarding passes 48 hours before but the Heathrow flight was 24 hours before and this was due to the airlines.
WowTrip are particularly good for group trips so one person doesn't feel responsible for booking everything for everyone.
I also think it would make a great present for a special birthday, anniversary or wedding.
So if you're looking for a new travel experience I highly recommend WowTrip!
Price
Looking at the WowTrip website now and most of the weekend breaks are about £220-£250 which I think is a great price. I've looked and I wouldn't be able to book our weekend in Brussels for much less myself! When you factor in the stress-free factor, the excitement of the mystery holiday and the possibility of simplifying a group trip then I think it's great value.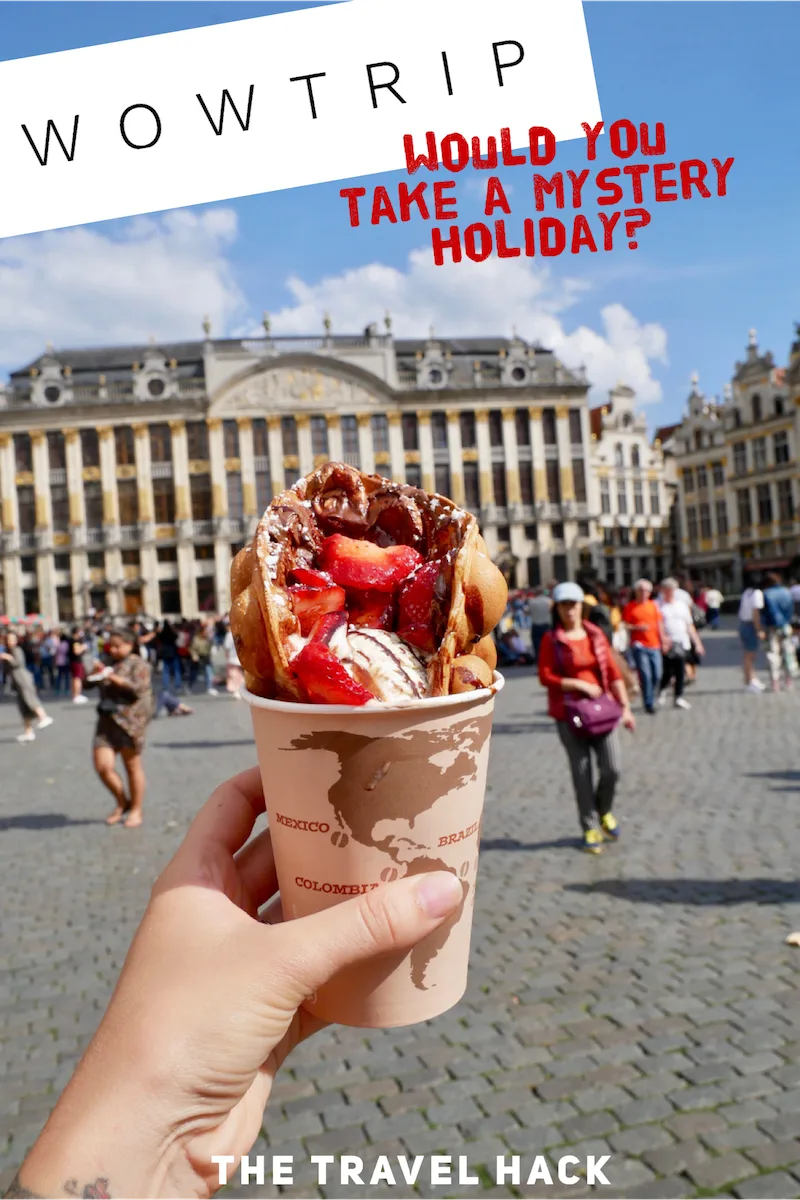 Disclaimer: My WowTrip was complimentary in exchange for an honest review.