We're onto week #45,765 following government guidelines to stay at home and I'm pretty sure we've all been through every wave of emotion possible. We've been through fear, loneliness, excitement, depression, contentment, acceptance, panic, worry, anxiety, enjoyment, feeling grateful and finally feeling…bored. Just bored. So flipping bored.
And now the news that we'll get a £5,000 fine if we go on holiday abroad before July 2021 has been another blow. I know it was the right decision and I actually didn't even plan to go on holiday, but it just confirms that we're a long way from returning to normality.
But I've got some ideas to help with the boredom and try and make us all feel a little happier about STILL staying at home. We've all got our fingers crossed this won't be for much longer so let's enjoy this last stretch (hopefully!) and try to find ways to be happy to stay at home.
I've read a few posts like this and I think we're all fed up with the generic advice to 'stick to a routine', 'get some fresh air', 'don't watch the news too much'. We all know this stuff now but it doesn't stop some days feeling long and hard. So here are 5 things I've done recently that have made me feel happy to stay at home.
Table of Contents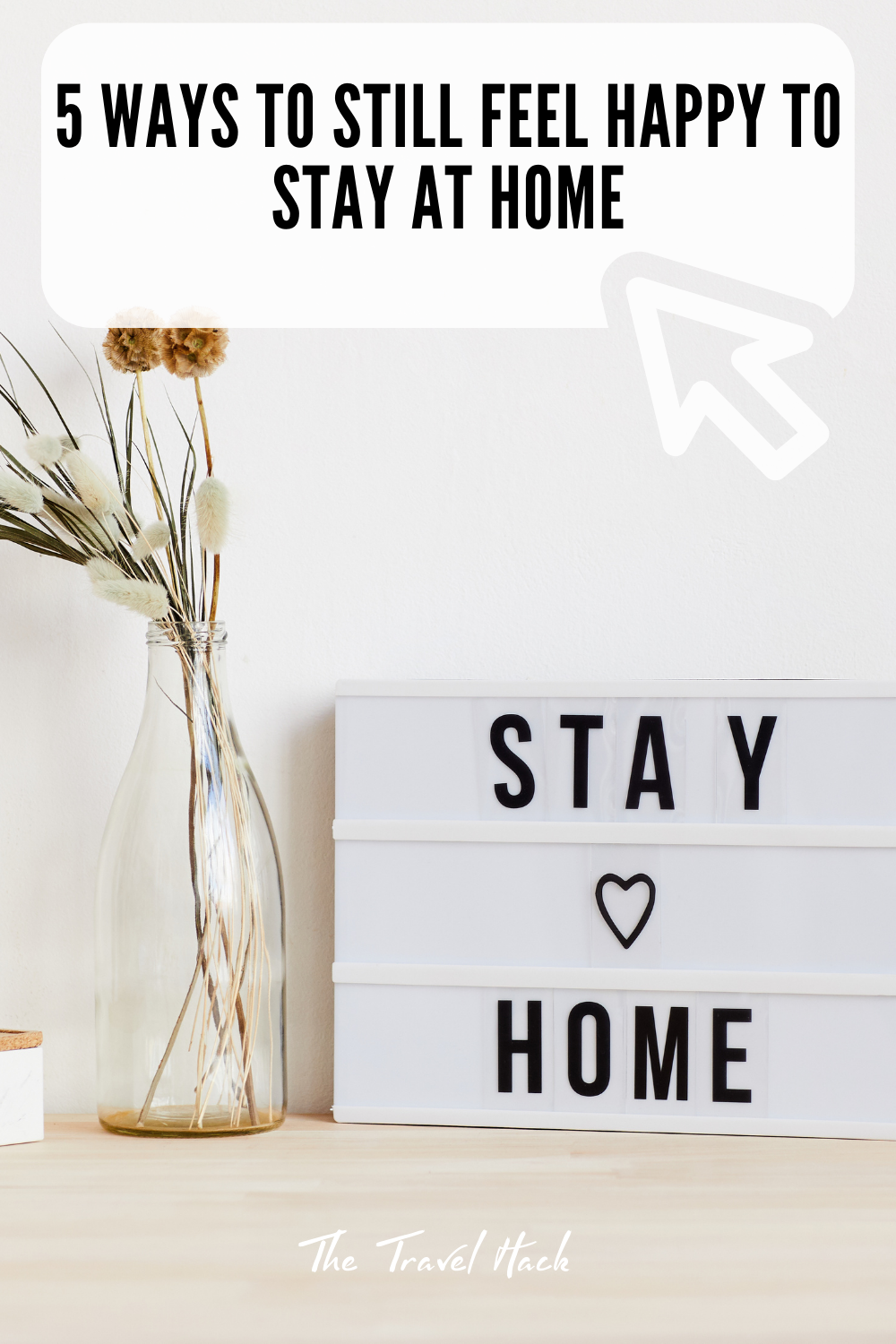 5 ways to feel happy to stay at home
Plant a garden!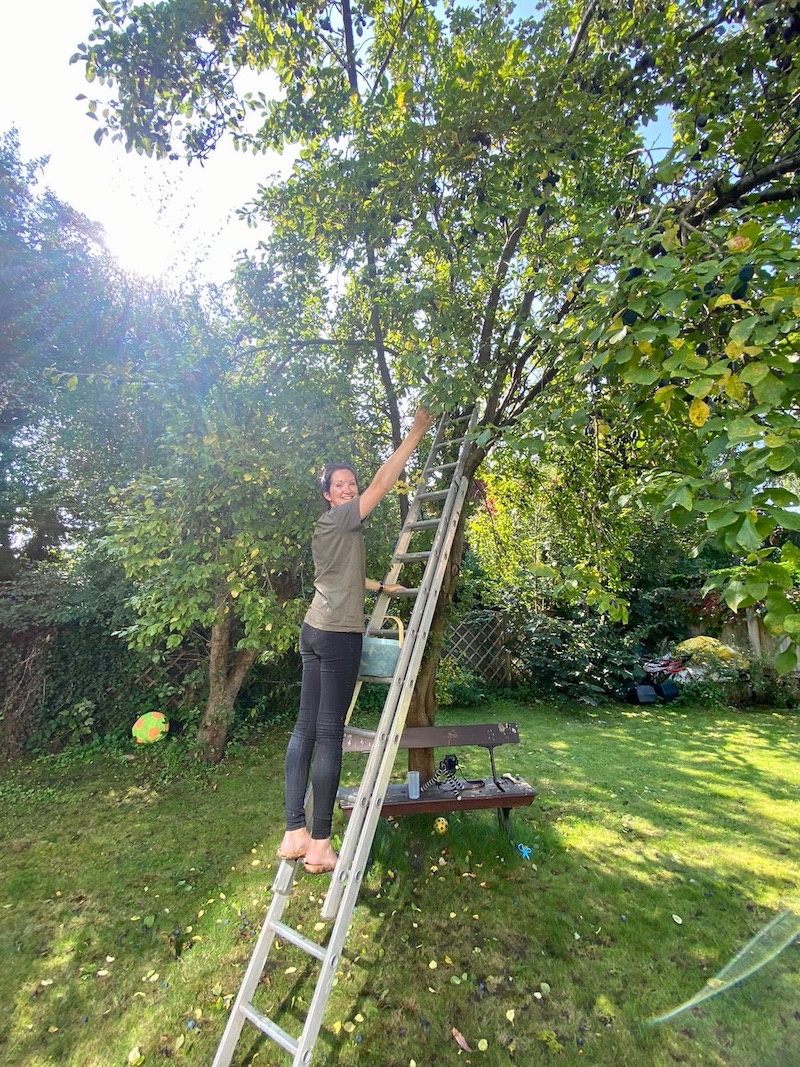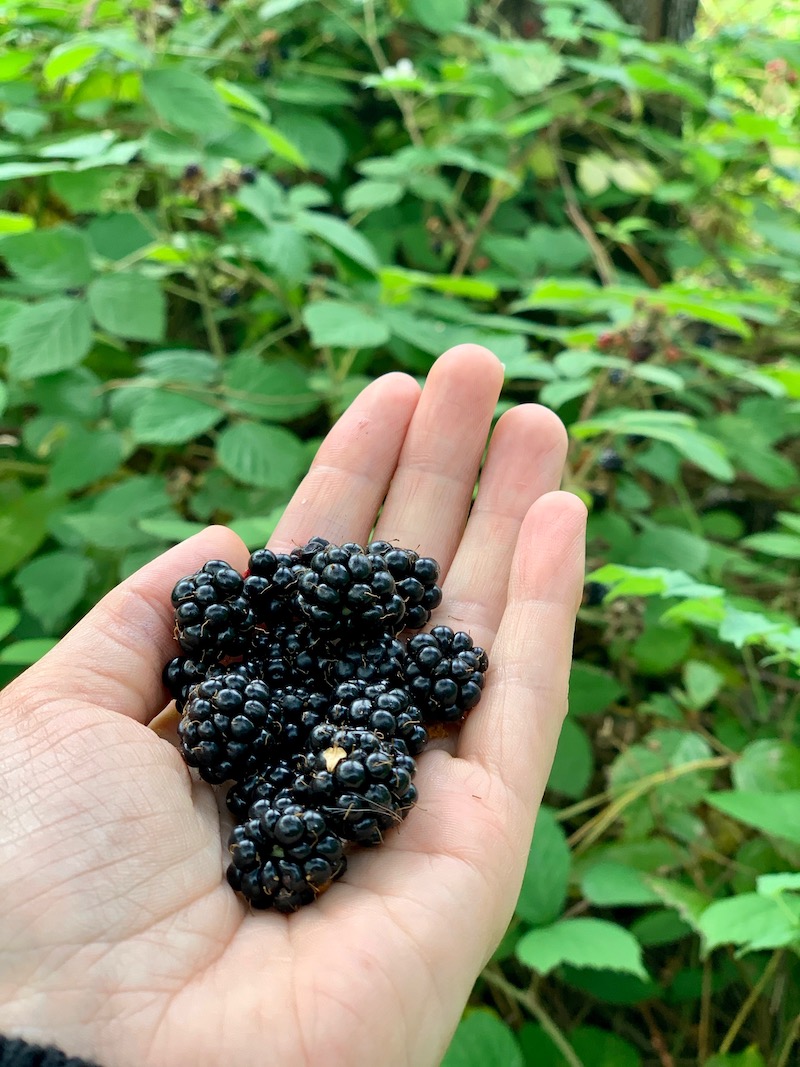 Now is the perfect time of year to start planting seeds and new plants in your garden. Even if you only have a tiny space or just a sunny windowsill, you can plant so much and the joy of watching things grow and nurturing a living thing brings so much happiness!
I've always had a little interest in gardening because my mum has a fabulous garden, but this year I've really started to work on my garden. If I'm going to stay at home for the majority of 2021 then I might as well make the most of it and embrace my garden! I'm writing a series of monthly posts with my garden updates. You can see the first one here: March in my garden.
Make a big deal out of Friday night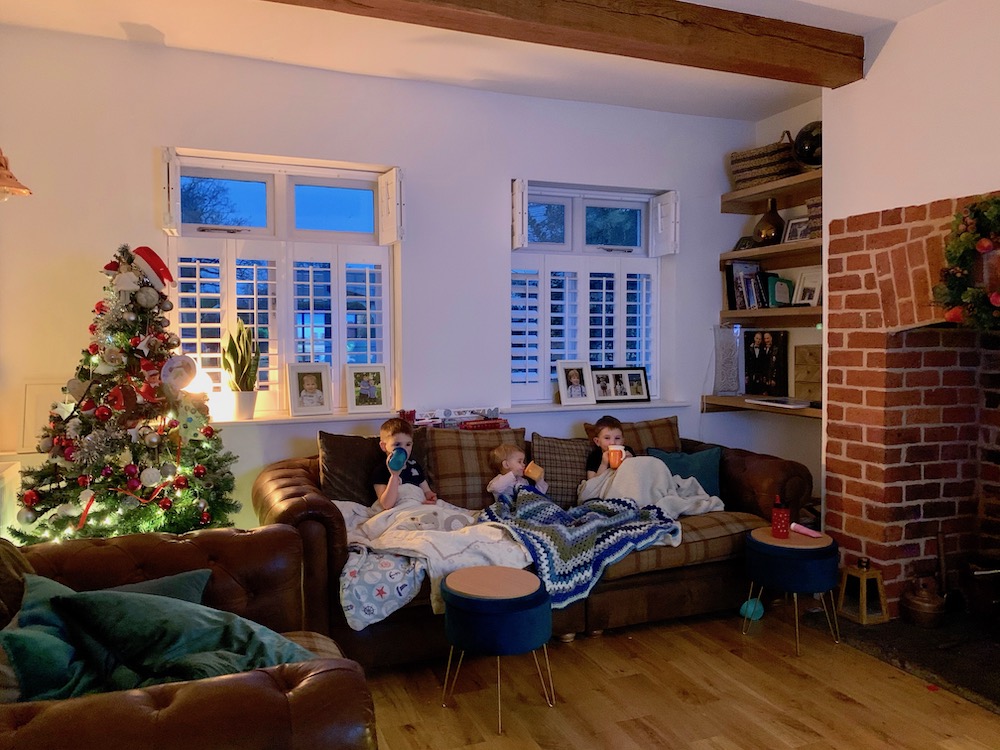 One thing a lot of us have struggled with through lockdowns is having little definition between our days. When you stay at home, everyday feels the same and there are no boundaries between what's the week and what's the weekend or, more importantly, what's a workday or a rest day.
For the past few months we've made a really big deal out of 'Friday Night Movie Night'. We have a takeaway (or a homemade fakeaway!) put our PJs on and then watch a family movie. We pile our blankets onto the sofa, close the blinds, turn the lights out, have a huge bowl of popcorn and watch a new film. It's simple but it marks the start of the weekend and gives us something to look forward to.
Enjoy the final few weeks of doing nothing and having no plans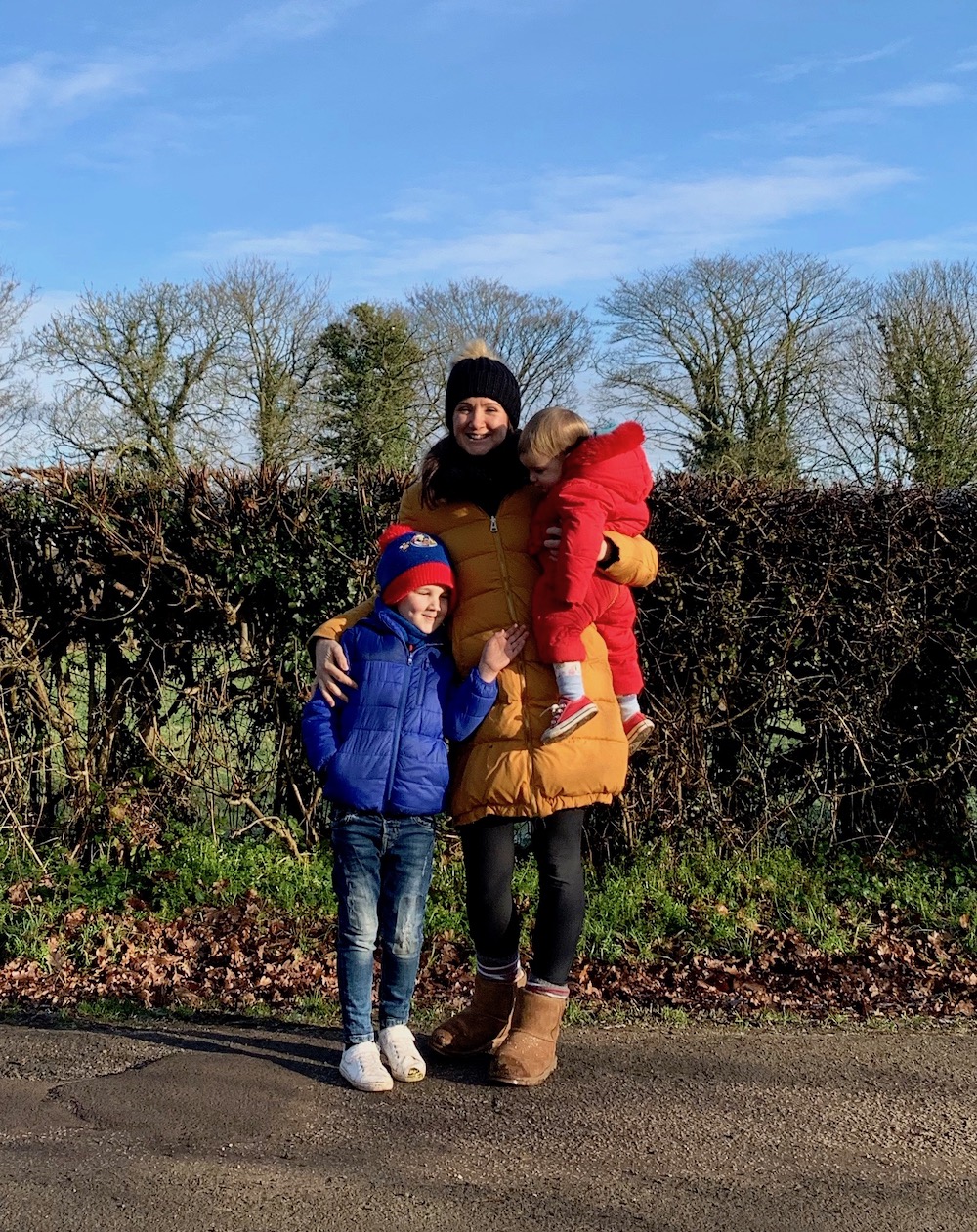 If someone told me in February 2020 that I'd have plenty of time to stay at home and relax, enjoy my house, do all those jobs I'd been meaning to do, bake, cook, read, go for long walks and spend some quality time with my kids then I'd have been so happy! I always moan that I'm too busy, but when I was given the opportunity to slow down I didn't fully embrace it. Let's just enjoy this final (hopefully!) stint of being at home. We don't need to try and be productive and do all the things we thought we'd do. Let's just relax and enjoy it.
Decorate a room in your house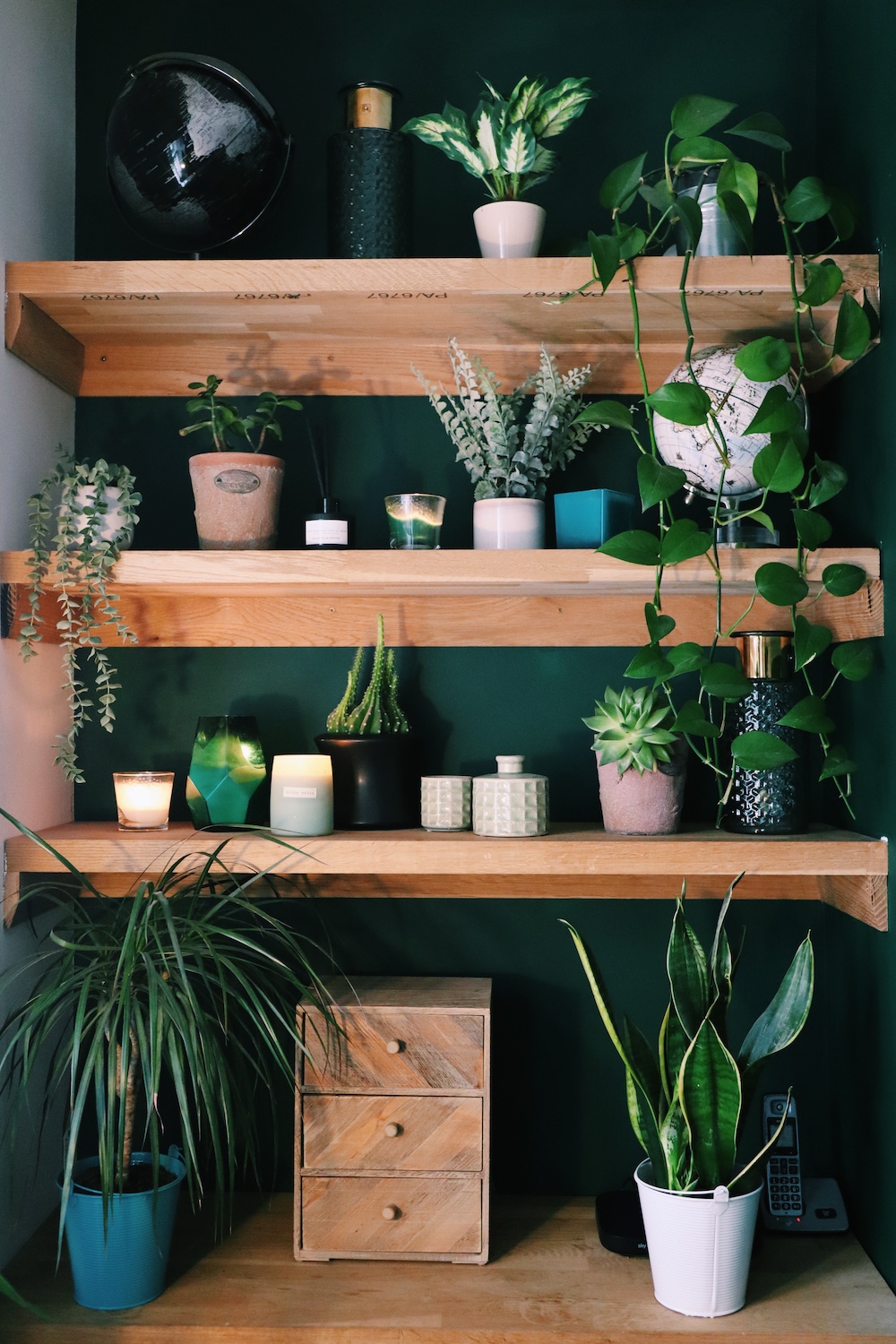 You know that corner of your home you've always hated? Or that wall that's needed a lick of paint? Or the junk room that has so much potential?
Yea? Just sort them out and decorate!
I've been saying I want to paint my living room green since we moved in. We moved in 5 and a half years ago! So we finally just did it and I'm so happy. It feels like a different room and I can't believe we didn't do it sooner.
Use this time at home to get that one job you've been putting off done.
I always think decorating is going to be expensive but it doesn't have to be. A small tin of paint and some photo frames don't have to cost a lot but can make such a difference.
Find a way to document lockdown
I love this little video I made from Christmas Eve. I thought it would be a very dull Christmas Eve as we didn't see anyone and it's normally a very busy day for us! But it just shows a different Christmas and it was still fun and this is a lovely memory.
Lockdown feels very boring and mundane right now but in 20 years time this will be a fascinating period in history that people will look back on and study. What happened when the whole world had to stay indoors for a whole year!?
I think it will be really interesting to read back our journals, letters and emails and look at photos and videos.
There are loads of creative ways you could document it such as:
A journal
Letters or emails (either to yourself or to someone else)
Daily photos
Short videos
Long, vlog-style videos (even if you're the only one who watches them)
A scrapbook
The daily routine of doing something creative is good for the soul and gives you a sense of purpose. For me, it also encourages me to get out and do something fun – or as fun as possible during lockdown. If I've committed to making a video that day then I know I need to go out and do something worth filming.
If you're interested in making mini films to document your days then I recommend Xanthe Berkley's Handmade Filmmaking course. The online course teaches you how to make day-in-the-life videos using just your phone and Xanthe's own films are a huge joy to watch and a massive source of inspiration!