Today I'd like to introduce you to Steph and Leah, our two new contributors to The Travel Hack team. They have both left busy, career driven lives in London to live their dream together of travelling and seeing the world, and their first stop is Australia. They're currently on what we like to call 'A Grown-Up Gap Year', proving you don't need to be a budget backpacker, or on the brink of a midlife crisis, to take some time out to travel.
Steph and Leah are a dream team when it comes to creating blog posts. Steph is the writer out of the two of them while Leah, a professional photographer, focuses on dreamy photos that make you want to step inside them and be there with her.
Steph and Leah will be taking us with them on their journeys around Australia, providing us with some envy-induced wanderlust and possibly some inspiration for your own grown-up gap year.
So without further ado, let's get to know the ladies….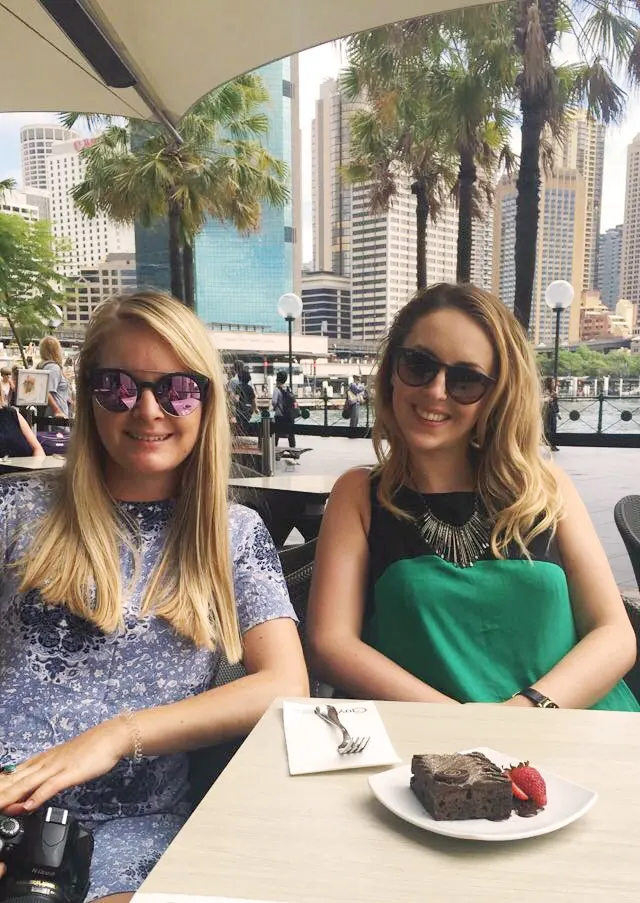 Can you tell us about your friendship and how you met?
Many adventures and glasses of wines ago we met in freshers week at University. If only we knew where we would end up! A few drunken fueled years later we moved to London together, living in a beautiful house in south London to be more focused on our careers. Living together definitely changes a friendship and for us it made us closer and affirm our friendship even more.
On an oddly sober night in 2015 we played with the idea of quitting it all and doing something for ourselves, chasing the sun, seeing the world and enjoying every day as if it was Friday. So we took the plunge travelling to the other side of the world together… Now? We bicker like siblings, live like a married couple, never stop giggling, and haven't spend more than three weeks apart in years. We are great friends, colleagues and 'sisters from another MR'.
What's your plan for while you're in Australia?
There isn't one, we just have one rule; if we don't like it, we change it. This time is about having great moments and doing it for ourselves. Change isn't something we run away from it's something we are running towards.
How long were you planning and saving for your trip before you left?
Around three months, and with London rent and expenses, we didn't get to save a huge amount but we were ready to take the leap anyway. People use money as an excuse not to go and see the world but we vowed not to do that, what we've learnt while we've been away is more money can always be made but you can't redo the experiences.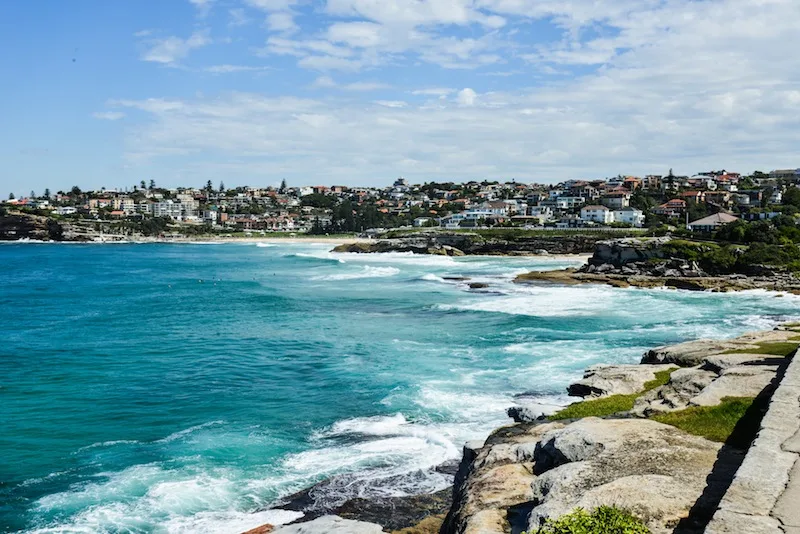 How would you describe your travel style?
We are glampackers, we don't overthink but definitely over pack not leaving behind any items we love. Backpackers tend to bring the basics they don't care about; we wanted to bring things we love, not anything sentimental but stuff that makes us feel that little bit more homely.
We do stay in hostels but have learnt how to pick the best, and have a policy that the rating should always be over 8/10 and reviews are essential to follow. We will not comprise standards for a budget and you can always find both, it's just a matter of persisting. We also like to mix it up and stay in Airbnb's every now and again; this saves us money on things like washing, lets us get a little more sleep and allows unique opportunities to stay in a few unusual places, and we haven't had a bad experience yet.
What has been your experience with finding work in Australia so far?
Challenging, but if it wasn't hard work everyone would do it without thinking twice. We came out with basic goals of what we wanted to achieve for our careers, we both attained them after a little longer than we had anticipated but it was a thought-provoking journey pushing us into new sectors.
Travelling in Australia is often associated with young backpackers but you describe yourselves as 'glampackers'. How do you different from the backpackers and are you finding other people travelling in a similar way?
We are definitely doing our travelling slightly different to most, we dabble with the backpacker lifestyle when we are keen to explore as it gives us the most adventurous and eye opening journeys, we tend to retreat to our glampacker traditions to do a few alternative things on our travels. We have yet to meet anyone who is doing it the same way as us, perhaps we could be setting a new trend!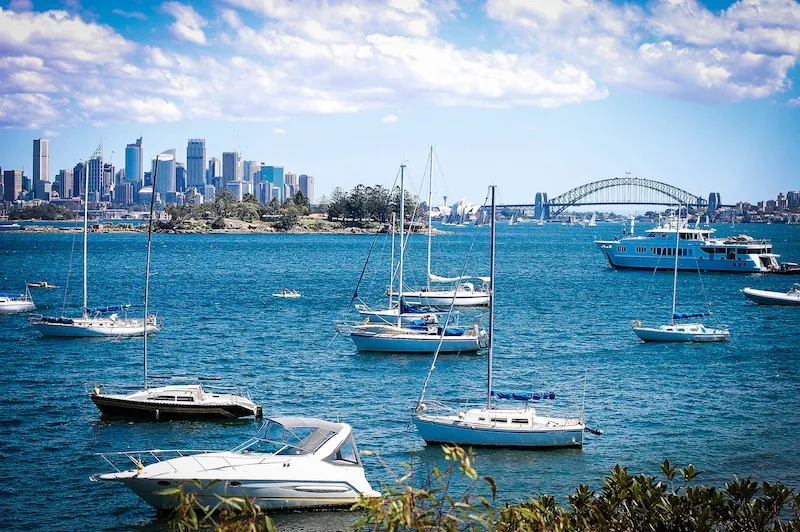 If you won £10 million pounds tomorrow, what would be the first place you went to?
L: South America. So I could do it safely and have no limits to the places I could see and travel in style, i.e a private chopper to get some cracking shots.
S: Africa. I have always wanted to go on a safari to see the wild animals and see what Africa has to offer, it's not a place I would ever want to do on a budget for safety reason but also because you wouldn't want any boundaries on your adventure here.
What is the best thing that has happened to you both while you've been travelling?
L: Co-piloting a plane while flying above humpback whales is definitely up there, but reaching my goal of photographing the Milkyway on a clear night was an incredible moment. (Check out my Instagram @leahwhitty if you want to see what I captured)
S: I am having trouble pinpointing an exact moment, it all still seems a little surreal to me. Hugging a Koala has been on my bucket list for years and I am so happy I got to do it. I've had the privilege of seeing many Koalas but I have also fed, stroked and looked after more than I could have imagined.
And the worst?
There was an unexpected situation with leeches, the only word that can describe this incident was traumatic but it was character building, and we live to tell the tale!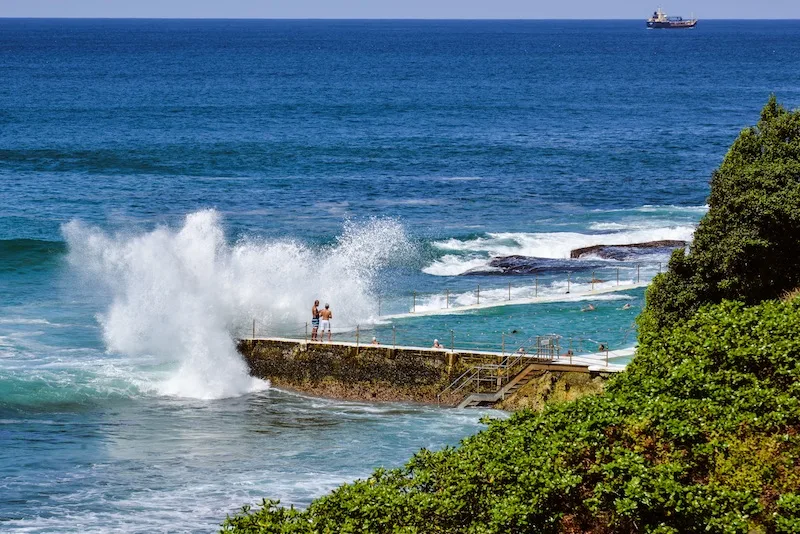 How many countries have travelled to?
L: I am on 17, and I have been dreaming about Bali for so long, so that will be number 18.
S: Australia is number 27 for me, Bali will be 28!
What is your favourite thing about travelling?
L: The freedom to make or change a decision at any given moment.
S: Everyday is a Friday, I can live every day in any way that I want.
If you were to live by a quote while travelling, what would it be?
L: Don't over think it, just go with it, because you never know where it will take you.
S: 'I don't call it a dream; I call it a plan.' Because when was the last time you did something for the first time?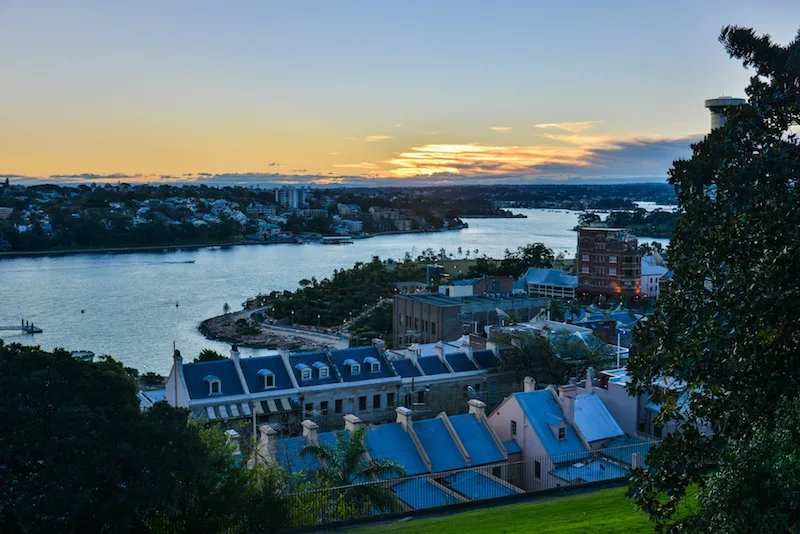 If you had the opportunity, dead or alive, who would you invite to travel with you both?
L: Seth from the OC, his nerdy insight would be a great travelling companion and his quick humor wouldn't fail to make me laugh.
S: Michael McIntyre, this is a little random I know but think how hilarious everyday would be. Hey, Michael if you're reading, come join us!
If you were on an island and could only bring three things, what would you bring?
Lamington Dairy Milk chocolate, a bottle of Kangaroo Island Bay of Shoals 2008 Tawny and a giant can of bug repellant spray.
What is your number one travel hack?
Volunteer for things, you save money and you get an amazing experience in return.
Keep your eyes peeled tomorrow for Steph and Leah's first post about falling in love with the real Sydney. Warning, it may have you reaching for your passport and searching for the first cheap flight to Sydney you can find!