This week's travel hack of the week comes from Angie Silver, the gorgeous blogger behind SilverSpoon London. Angie is an expert at finding the best places to eat and drink in London and around the world so who better to tell us their top tips for finding great restaurants while travelling?
As a dedicated food-lover, finding great restaurants whilst travelling is really a top priority for me. I like to try some of the high end Michelin-starred places, as well as the local favourites and off the beaten track hidden gems.
Research, research, research
& where to start your planning
My top tip for finding the best places to eat is thorough research and planning… of course you may find the very best Florentine bistro or Japan Izakaya just by wondering in off the streets but personally I tend not to leave things to chance. The first thing I do when I start to plan a trip is to buy the Lonely Planet Guide which offers a fantastic selection of recommendations both casual and high end.
Some may find the Lonely Planet a rather huge tome with an overwhelming number of suggestions which is why I also love the Luxe Guides, available in small pocket guides offline, online and as an app on your phone. The Luxe Guides do the work for you by suggesting a smaller number of restaurants divided into glam, relaxed and smart casual.
If you're looking for the most upscale and the very best a place has to offer I'd advise consulting the World's 50 Best Restaurants. This portfolio of restaurants encompasses world-class dining, three Michelin star restaurants and all-star chefs. If you do want to book one of these restaurants be sure to make your reservations well ahead of time.
When choosing restaurants I always do a final check on TripAdvisor. The website is a rather double-edged sword and reviews are very subjective so I would advise to use it with caution. However, one of the best aspects of TripAdvisor is the traveller photos, we all eat with our eyes and pictures can't lie so the website is a great way of verifying if you would find the food appealing. It's also worth checking out local businesses websites and blogs to see if they have any summaries of the best places to eat and drink. Accommodation providers often have great blogs such as this one: https://blog.tbigos.com/best-sports-bars-minneapolis/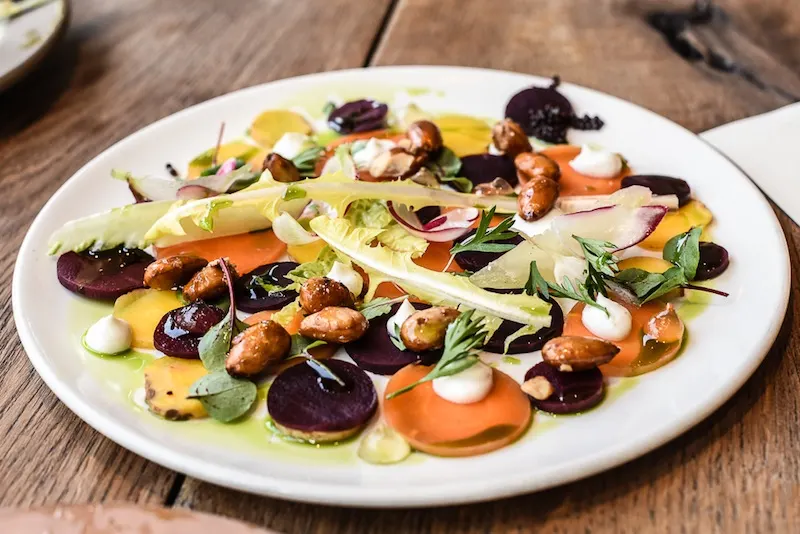 Ask the Concierge & be specific
Before I stay at a hotel I'll always email the concierge to ask for restaurant recommendations in the city or local area. The hotel concierge has insider knowledge of the very best places to go and he or she is there to optimise your holiday with the most appropriate suggestions. But don't forget to engage fully with the concierge; don't just email requesting 'the best restaurant' be more specific. Request the latest hot spot in town, the finest local cuisine, best on a budget or a great view.
The concierge can also get you into hard-to-book places, find last minute reservations and give handy extra titbits of advice. Personally I find the concierge to be a great tool when staying in a hotel, and you're paying for it so make sure you use it.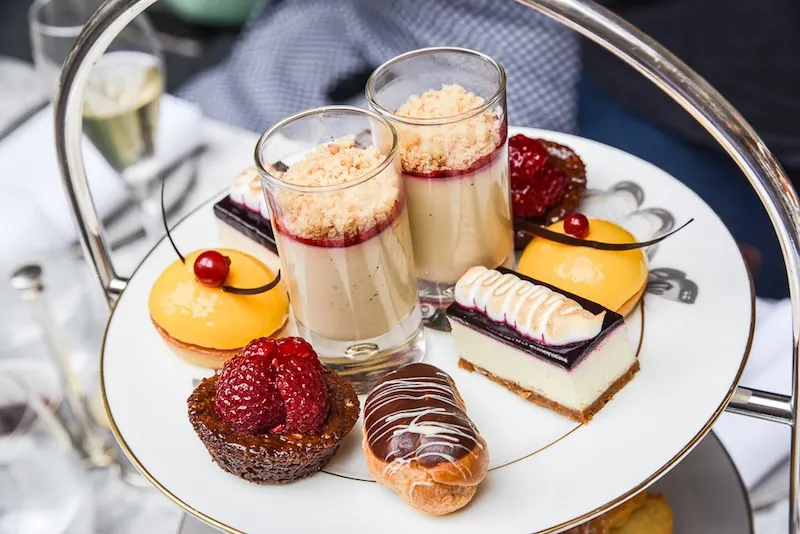 Ask locals
Even with all the research in the world there is no substitute for local knowledge. You never know what hidden gem you could uncover just by talking to people on your travels. So if you have a tour guide, a friendly waiter or a local friend, ask them what their favourite restaurant is. What's the place that they'd take their family to at the weekend? What would be the perfect place for a date night that serves amazing food?
Also be sure to ask what to order, especially if the restaurant has a signature dish. Monica also recommends the app 'Spotted by Locals' as a great way to find restaurants and bars loved by people living in the area.
A final way of harnessing local knowledge is by booking on a food tour which can take you on a culinary journey sampling different foodie highlights of a city. Do this as soon as you arrive in a new destination so you can take advantage of all the suggestions you'll get during the tour.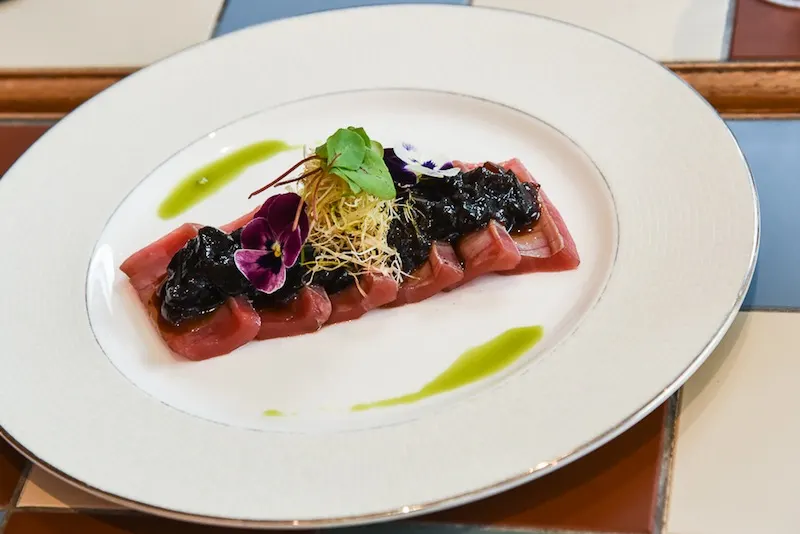 #4. Blogs (of course!)
I always rely on blogs for restaurant recommendations as you know you can trust the advice of your favourite bloggers. I'll first check to see if some of my favourite luxury travel bloggers have already visited to find out if they have recommendations of where to eat. I offer loads of ideas on my own blog, SilverSpoon London and I love the tips from The Londoner, The Travelista, Mrs. O Around the World and The Lifestyle Diaries. Another fantastic blogger to check out is Andy Hayler who has been literally everywhere!
I always check out local bloggers, who can easily be found with a swift google or a twitter shout out. Many of them write in English or are ex pats and will have fantastic insider knowledge of where to eat great food.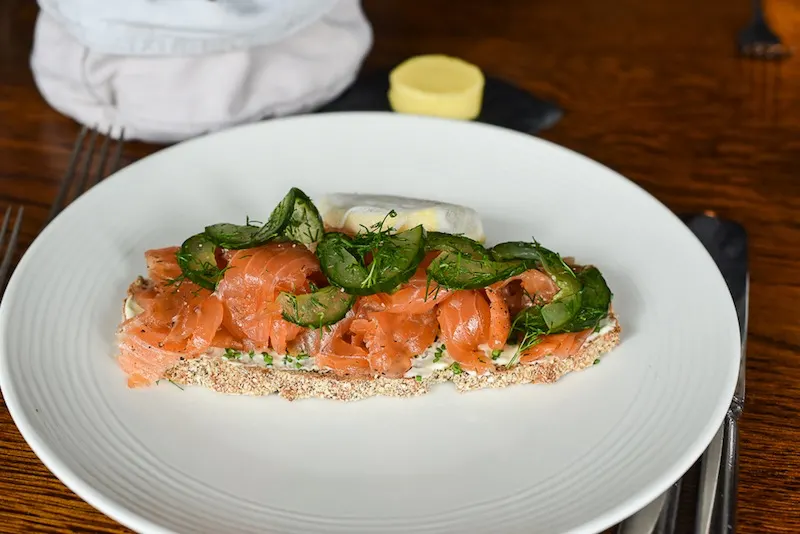 #5. Social media
When I'm organising a trip I always create Pinterest board for inspiration on where and what to eat. Enter in a few key words into the Pinterest search such as 'best restaurants in Paris' 'top ten places to eat in Barcelona' and you should find articles from online magazines, bloggers and web guides.
Instagram is ideal if you like to see pictures of your food before you choose what to order. Check out the restaurant's own account to see their pretty food photos but also check out the geotag or hashtag to see pictures by people who have already visited.
Also have a look a the 'top city bites' accounts; these are individual accounts made for city hot spots. The names follow the same format for example top_hongkong_restaurants, top_tokyo_restaurants_ or top_la_restaurants. So find your city of choice and check out the #foodporn available.
[column size=one_half position=first ]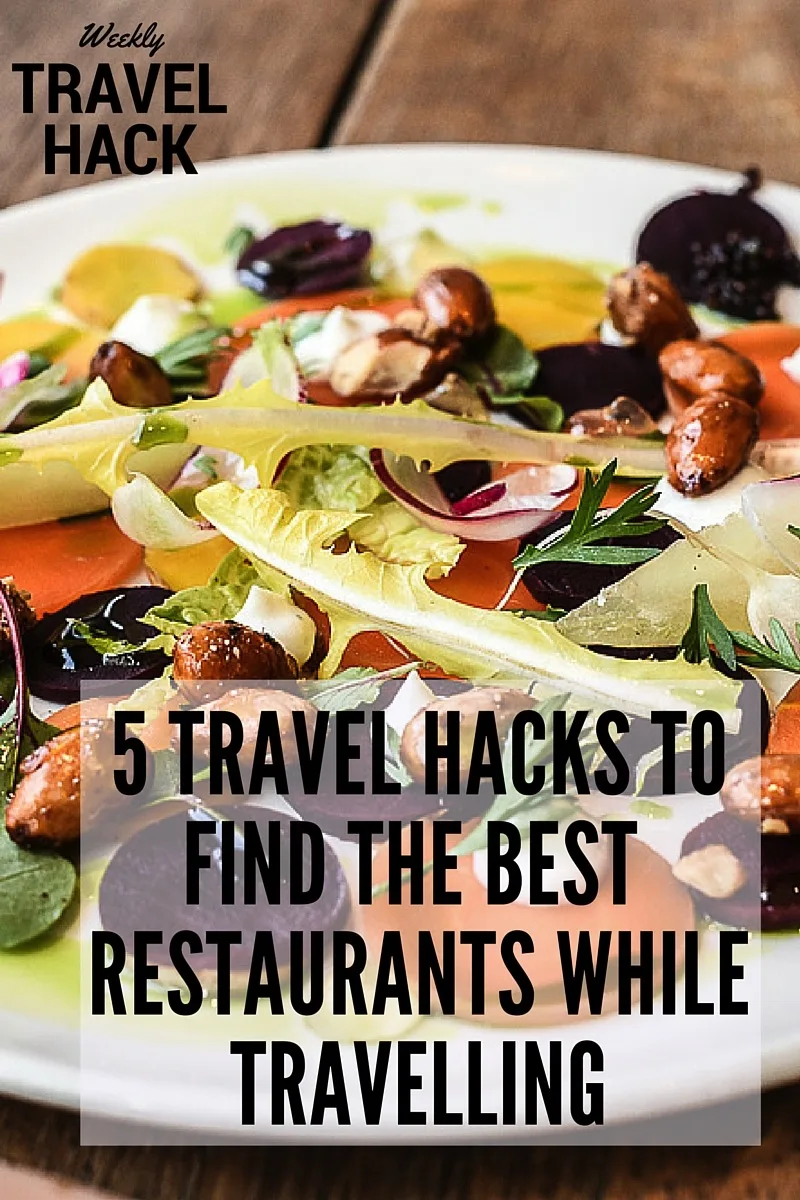 [/column]
Those are my tips for choosing the best restaurants. What are yours?