Today I'd like to introduce you to a new hotel booking site, Yonderbound.
I know, I know. There are so many hotel booking websites out there already, why would you consider using another?
Trust me, this new one is worth taking a look at.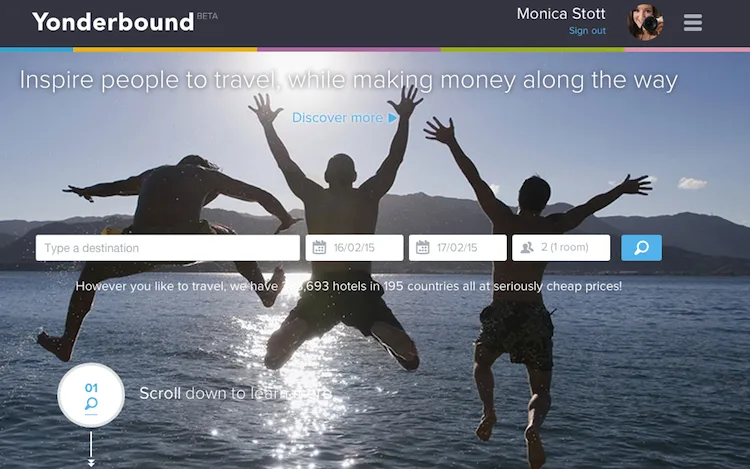 Yonderbound is somewhere between a regular booking website and Pinterest (and you all know how much I love Pinterest!)
You can create Yonderboxes which are similar to Pinterest boards and pin hotels into your boxes. If you're travelling to Bali, for example, you might start pinning different hotels in Bali you think you'll want to stay in. This can be really fun if you're a travel planning junkie like me and it's great if you're planning a big trip so you can keep all your accommodation options in once place.
Then when you're ready to book, all of your hotel options are there in your boxes for you to easily find.
One of my favourite things about the Yonderboxes is that you can view other people's boxes. Basically, someone else could do all the hard work and hotel research for you. Use other people's Yonderboxes for advice and inspiration and trusted reviews.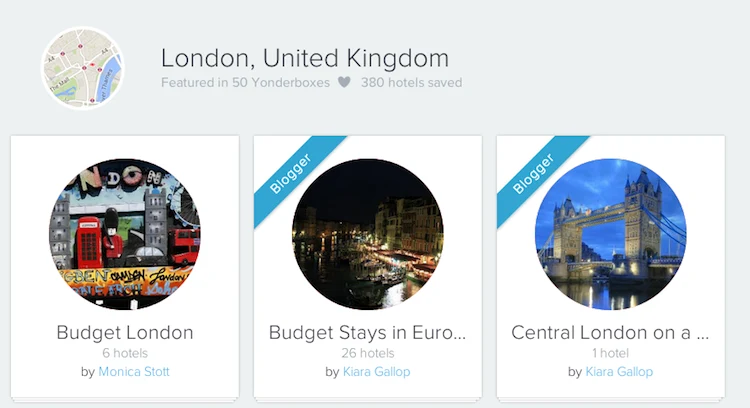 Finding budget hotels in London is tough so I'm loving being able to search the Yonderboxes.
There is an advantage to creating great Yonderboxes and that's the potential to earn Yondercredit. If someone books a hotel after finding it through your Yonderbox, you'll be credited with 70% of the net revenue which will go into your account as Yondercredit.
You can make recommendations to friends and family and make your Yonderboxes public so anyone can see them. Make lots of recommendations and you could potentially get a big chunk off your next hotel stay.

Find out more about Yondercredit here.
A few other things I'm loving about Younderbound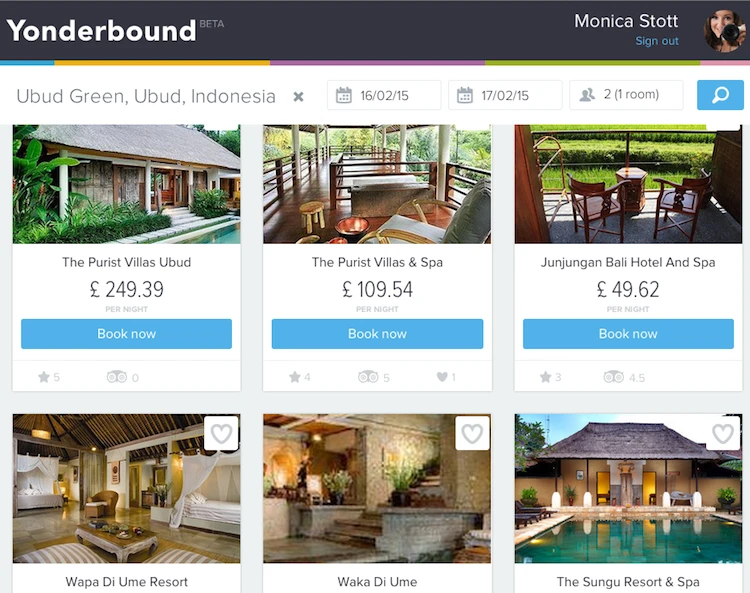 It's linked to TripAdvisor
You can read TripAdvisor reviews directly on Yonderbound so there's no flicking back and to.
Prices include taxes and fees
The price you see is the price you get. There's no getting to the checkout and suddenly having to pay an extra 22%
It's great for travel bloggers and making recommendations
If you're a blogger or a frequent traveller I'm sure you're often asked for hotel suggestions. I'm asked all the time so Yonderbound is the perfect place to put these recommendations together. No more lengthy emails, just a quick link to your Yonderbox!
How's it looking price-wise?
Of course, price is the most important factor when you finally make that booking. I've spent A LOT of time comparing Yonderbound to other hotel booking sites. The majority of the time there isn't much (if any difference) in prices but a lot of the time Yonderbound is cheaper by £5-£20 per night.
I'm so pleased Yonderbound performs on the price as well as the planning side. It's good to finally find a site for travel planning and inspiration but it's also a great place to actually book your hotel stays too.
Lots of choice
Yonderbound currently has 383,693 properties worldwide and these range from 5* hotels to hostels. Perfect for any type of traveller or if you're like me and regularly switch between budget and luxury travel.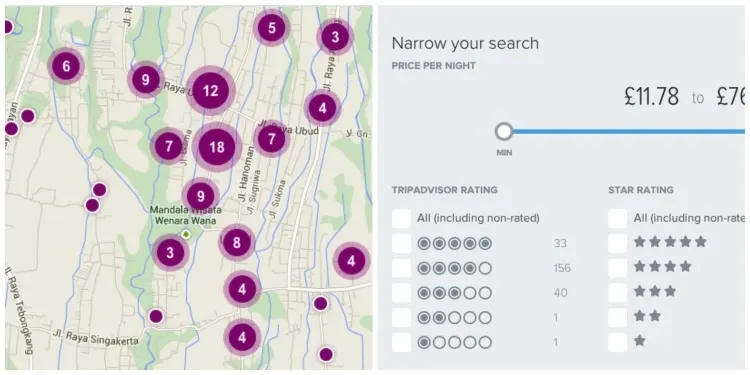 Lots of options to view and narrow your search
Anything I don't like?
Yonderbound is a new site (it's still in the BETA phase) so there are a few creases to be ironed out. A few hotels are duplicated and sometimes hotels appear in your search that are outside your search area.
Disclaimer: This post was written in collaboration with Yonderbound but, like all partnerships on The Travel Hack, I do not endorse any brands, websites or products I haven't fully tested and love.