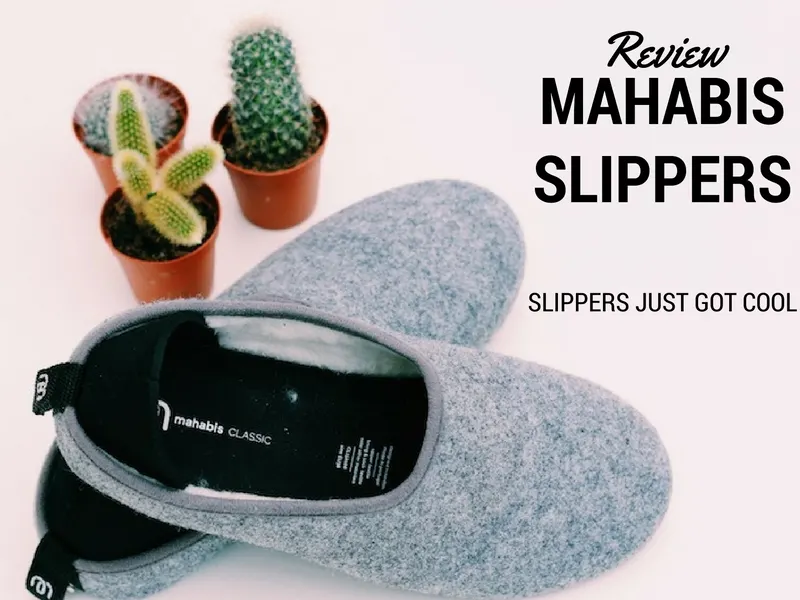 Hang on a minute. You hadn't heard? Yep, slippers have suddenly become cool.
Slippers are no longer the unwanted Christmas gift you get every year from your nan. They're not just the things your granddad wears in front of the fire. And they're not those ridiculous novelty things you loved when you were 12 with giant lion heads that tripped you over when you climbed the stairs.
No, slippers are cool and with the help of brands like Mahabis, they're getting even cooler.
Introducing Mahabis
[column size=one_half position=first ]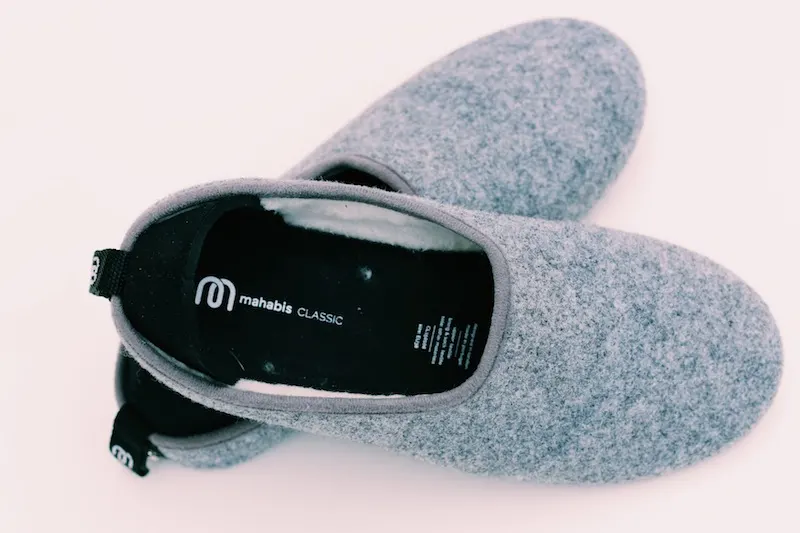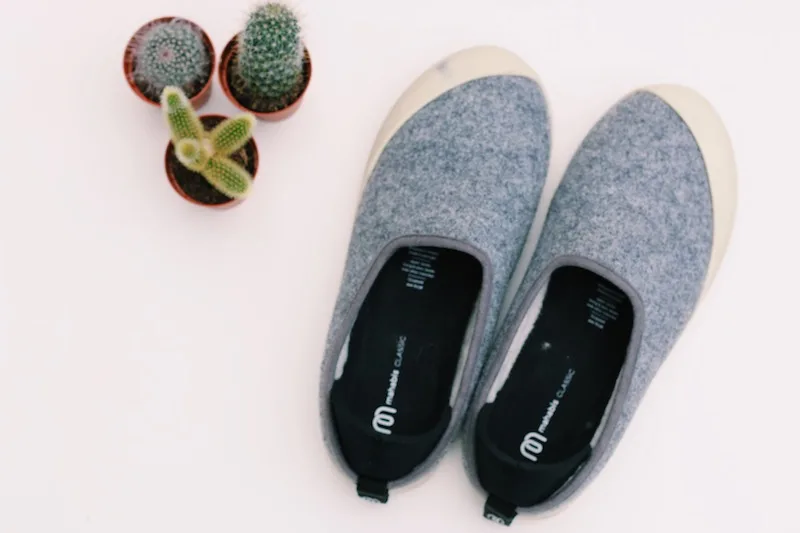 [/column][column size=one_half position=last ]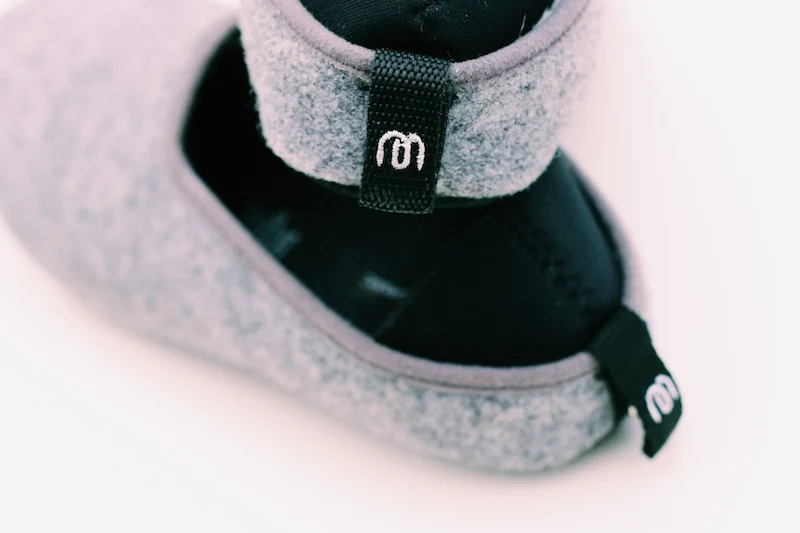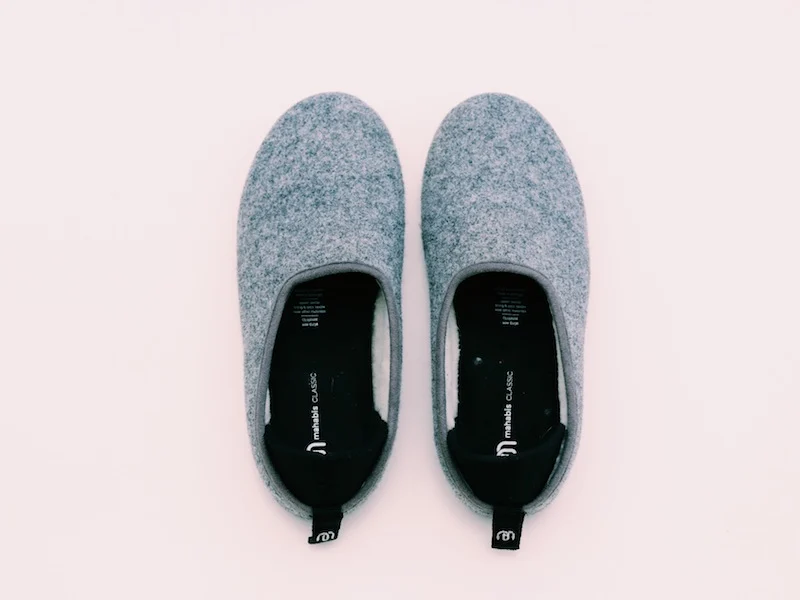 [/column]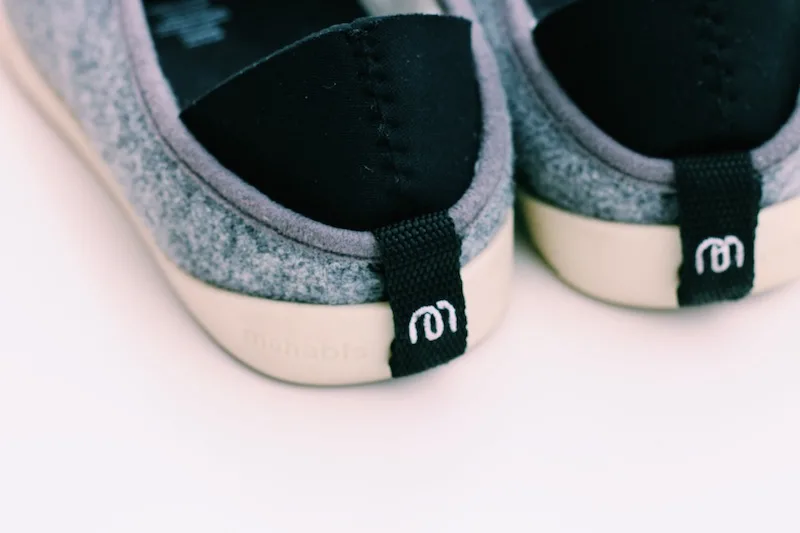 Mahabis are redesigning downtime by adding gorgeously simple and practical details to slippers. They've made a classic, everyday item into something modern, stylish, simple and luxurious and they plan to improve our everyday experiences through simple design.
Mahabis are designed in London and produced in Portugal but I think they have a Scandinavian look about them.
Not only do Mahabis look good but they have an added design bonus with a detachable sole.
The sole easily slips on and clips in place and flicks back off again when you don't need it – a great design bonus for anyone who, like me, wears their slippers both indoors and outdoors.
I have the classic Mahabis slipper in light grey with an ivory detachable sole. The lining is super soft sheep wool, which soon sculpts to the shape of your foot for added comfort. The collapsible heel is soft but grips to your heel so the slipper doesn't slip off easily but is still super comfy.
I wear mine around the house but I'll also wear them to pop to the corner shop or when I take my little boy to nursery. (Yes, I've become the mum who does the school run in her yoga kit and slippers. It's a good job George is too young to get embarrassed!) I even wore mine recently during a long-haul flight to Canada (Insta pic here!) and they were perfect! I arrived at Heathrow Airport at 4.30am and Elle's first words were, 'Ooh, are you wearing Mahabis!?' She's such a slipper geek.
Buy a pair of Mahabis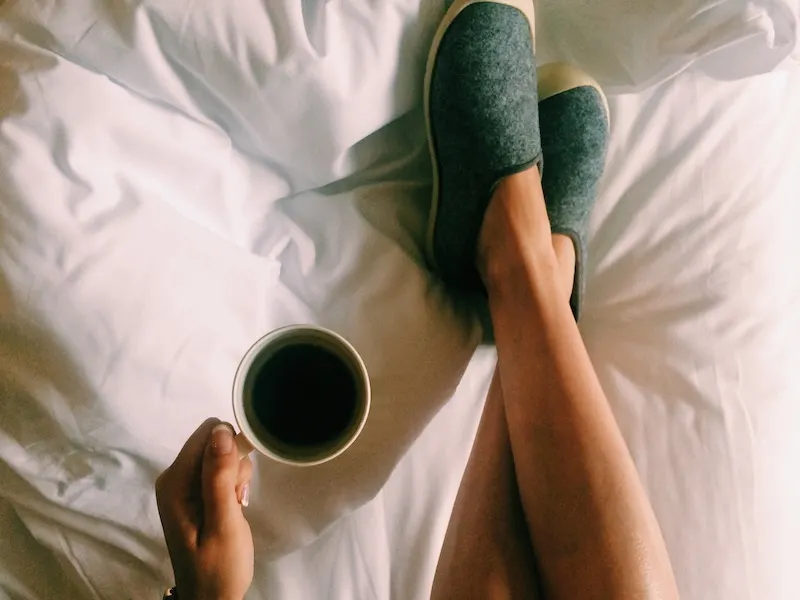 At £69, Mahabis these aren't exactly the cheapest slippers you can get your hands on. But look how beautiful they are! 😉
They're great quality, so if you're prepared to invest a little more into your loungewear then I can't recommend them enough.
I think they'd make a perfect gift for the person who has everything – especially someone who travels a lot as they're great for airports and long flights.
Find out more on mahabis.com. I thoroughly recommend checking out their Instagram feed – you've never seen slippers look so cool.