This week's Travel Hack of the Week comes from Asma, the blogger behind Jet Set Chick. Amsa is sharing her top tips for hiring a car abroad to make it a smooth and hassle free process. Road trippping is the best way to see a new destination so massive thanks to Asma for her helpful car hire tips!
Years ago we hired a car on holiday in the South of France and we fell in love with the freedom it gave us. At the time we had booked to spend just under a week in Grasse, a small town in Provence, where the best mode of transport to get to our villa was by car. We soon found having our own vehicle allowed us to explore neighbouring towns and cities, such as Valbonne, Cannes and Nice.
Since then we have hired cars in a number of other European countries and we even braved the crazy highways of the UAE earlier this year.
With so many car rental companies out there, I thought I'd share some of the tips I've picked up on when looking into car hire abroad:
Book in advance and shop around
It's always advisable to try and pre-book your car hire and shop around on price comparison sites. We use them for flights, hotels, currency exchange… so it makes perfect sense to do the same for car hire. Recently I've found the Skyscanner checker to be the most effective. I do always have a quick look at others, but the last few times I've found that Skyscanner definitely comes out on top.
Read the fine print
After you've done your price comparison it is super important to check the fine print. Car hire companies are notorious for hidden 'extras' and sometimes what looks like the cheapest, might not be once you've taken into account all the compulsory charges that pop up at the end.
Here are a few things you should always look out for before going ahead with your booking:
fuel policy
excess charges
Insurance details
young driver surcharge
premium location fees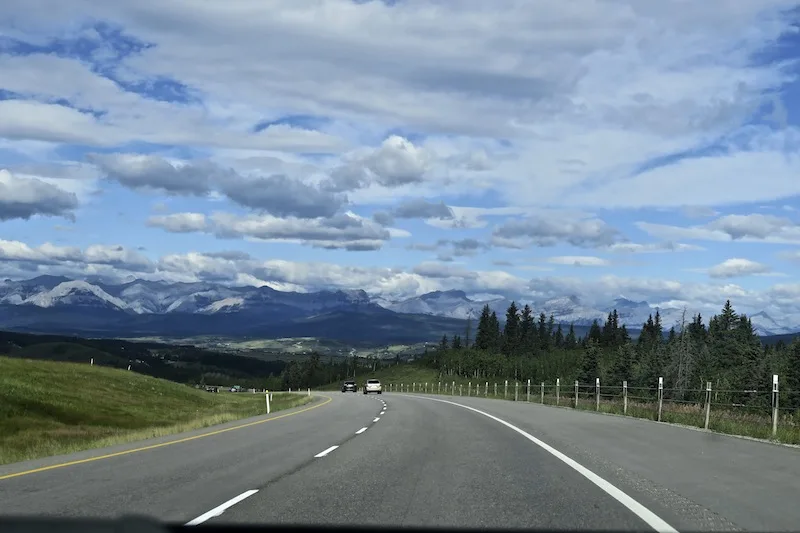 Take the right documents and carry a credit card
No licence, no car. Before arriving at the desk you need to make sure you have the correct documents. This year in the UK, the DVLA abolished paper counterpart licenses meaning any information on penalty points will solely be held on the DVLA website. Some car hire companies may require a DVLA code or dated printout before handing over the keys.
Near enough every car hire company will require you to leave with them a refundable deposit – meaning they will hold a certain amount of money from your account until the car is returned. Ideally they like to put this on a credit card, which is a much better option for you the traveller as it's not eating into your travel budget! Although the money isn't actually taken, the bank will have this amount allocated so it can limit what you are left with.
Inspect the car before and after
I'm not saying you need to whip out that fine tooth comb, but you should always give your car a quick once over before driving it away and be sure to either note down or photograph any damage or scratches.
The last thing you want is to be blamed for something at a later date and you have no recollection whether it was you or not! Always remember, you can't be charged for any damage either before or after, unless you are shown some sort of evidence.
Download maps on your phone
Car hire companies will always offer you the chance o hire a GPS. We've done it a few times, but sometimes found that they are lacking updates or don't pick up signal well, or sometimes they point blank don't recognise what you're typing in (we had this issue when we first arrived in Oslo. At midnight. When there was NOONE around to help!).
Rather than relying on hiring a navigation system, we've found our phone is always the best option. Not only can you rely it on being more up to date, but you're also familiar with it and don't need to waste time figuring out how to use it. You don't even need to have your location services on, most navigation apps will allow you to pre-download your map for use later on.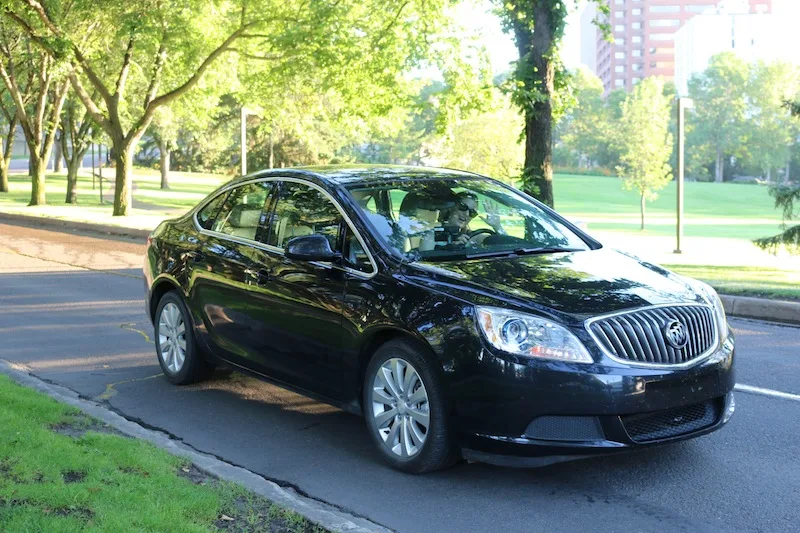 Pack your own phone charger and holder if you have one
Well if you're going with my tip above and decided to ditch hiring the GPS and you're choosing to rely on your phone instead, if you happen to have a car phone holder and a car charger, bring them with you! I don't know about you but the minute my phone starts to deal with anything map related, the battery starts to drain so I like to carry my car charger just in case we're given an older car without a USB port.
And the phone holder? Ok so it's not necessary, but if I'm following a route, I like to see where my next turn is and I can't do that with my phone strewn on the side. I love this phone holder from M-Pow. Its small, fits anywhere and is adjustable to accommodate all phone sizes.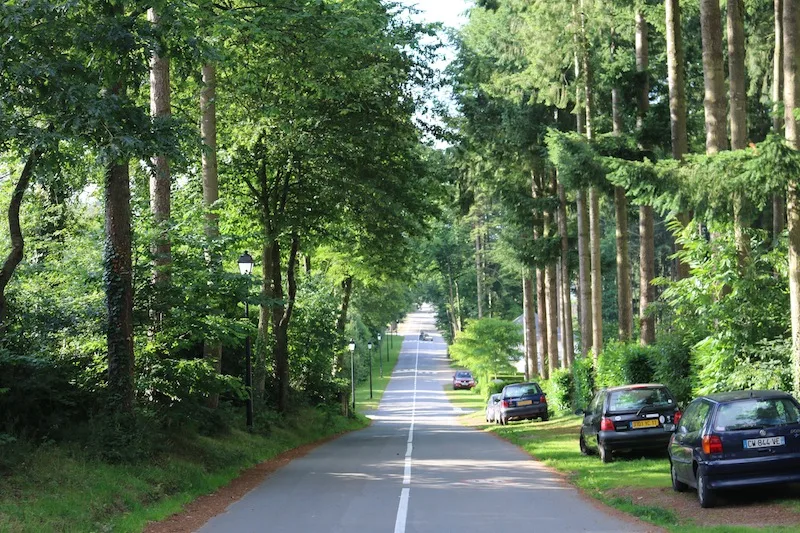 A few extra tips for those of you travelling with children
So I don't have any little ones myself, but I know and have travelled with people who have! Here's a few gems we've picked up on from our on the road adventures abroad:
If you can, take your own car seat
Before you freak out, I completely understand that travelling with kids means you tend to have a lot more baggage so why would you want to weight yourself down with more?!? Don't worry, I get it! But if you are away for some time and it is possible, it's generally more cost effective to take your own car seat.
The cost of hiring one with the rental company is generally double the price of paying for it to be checked in with your airline. So if you're already on a tight budget, it can help towards those extra savings.
Note from Monica: Most airlines allow you to take two pieces of baby equipment at no extra fee (even if you haven't paid for the child's seat if they're under two). This usually means a pushchair and a car seat for most families so you won't even need to pay for the seat. I'd also like to add that in Portugal we hired a car seat once and it looked like it was about a billion years old. Most car hire companies let you pick your own seat from a small selection but sometimes that selection will be limited!
Be sure to pack a few travel games
I can't think of anything worse than having to drive in a foreign country, trying to focus and give your full attention to the road, whilst the children are causing havoc in the back. My mum and dad always made up or treated us to travel games to keep us occupied, so they could concentrate on the important things, like which way to approach a roundabout from the wrong side of the road.
I recently discovered Dobble, a handy card game for travel as it takes up no space at all and is super addictive. I also love that its a pictorial game, perfect for travellers as you can play it with anyone and that you can play a number of different games from just the one pack of cards.
Those are some of my top car hire tips. Can you think of any others?
Pin this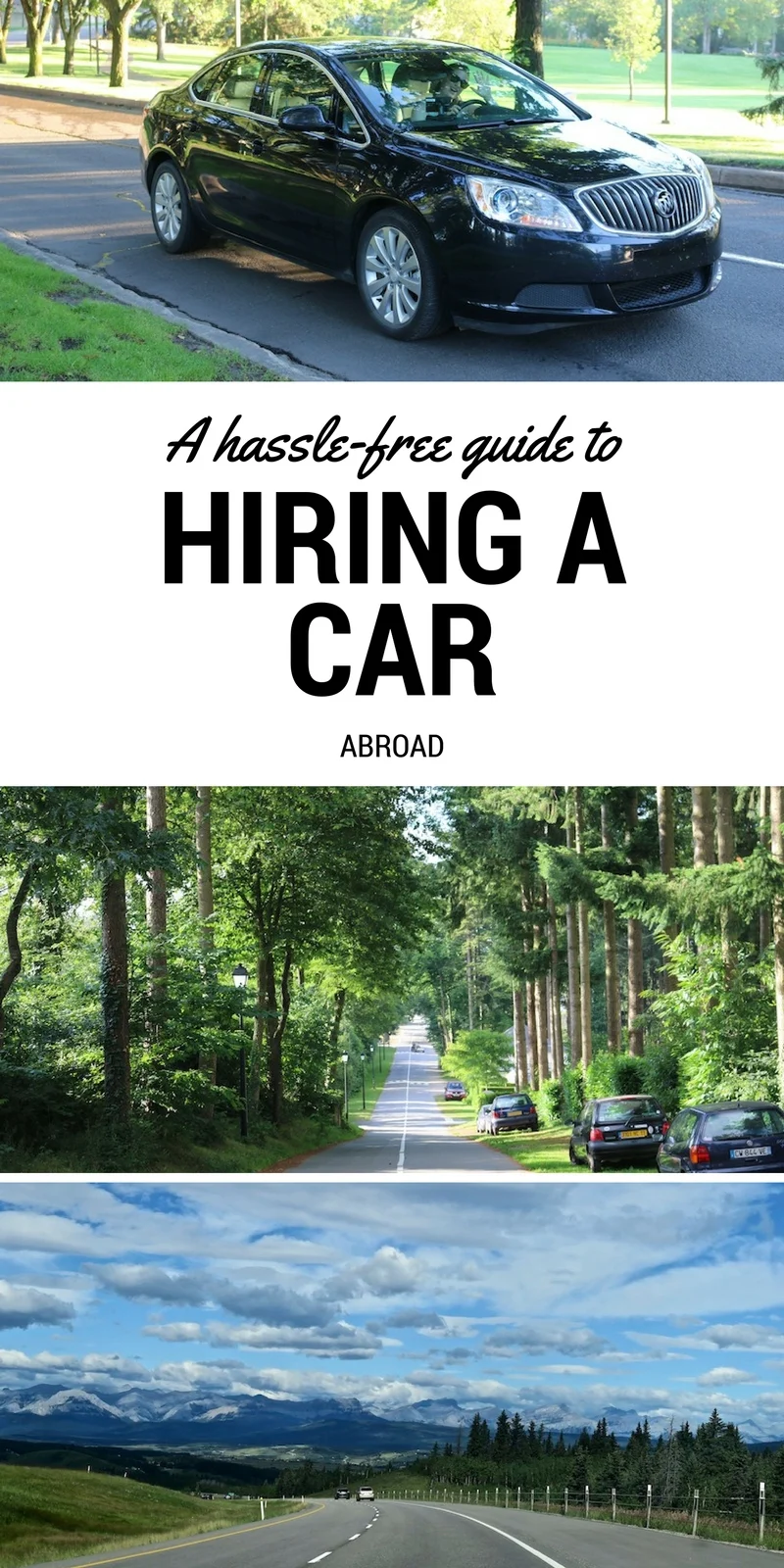 About Asma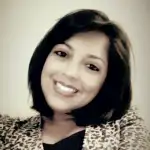 Asma is a Manchester blogger trying to prove you can still be a traveller whilst holding down a 9-5. Working as a travel risk reporter is not an easy job for someone who loves nothing more than to get on a plane, so Jet Set Chick was set up to share just the good stuff, a way to forget some of the dramas of the world. Can usually be found on the likes of twitter & facebook, and loves nothing more than to discover great architecture, tackle outdoor adventure and make new friends, wherever they may be!