There are so many things to do in Wales but today I'm sharing 10 of my favourite off the beaten path experiences. I'm sure we're all aware by now that Wales is one of the most beautiful little countries in the world. I'd also say it's one of the most underrated but maybe I'm just being biased here! Wales is gorgeous and outdoor lovers will be blown away by this little gem.
Here's my guide to off the beaten path places to visit and unique things to do in Wales. This post has been created in collaboration with Unique hideaways and I've picked some of my favourite hideaways in Wales to show you!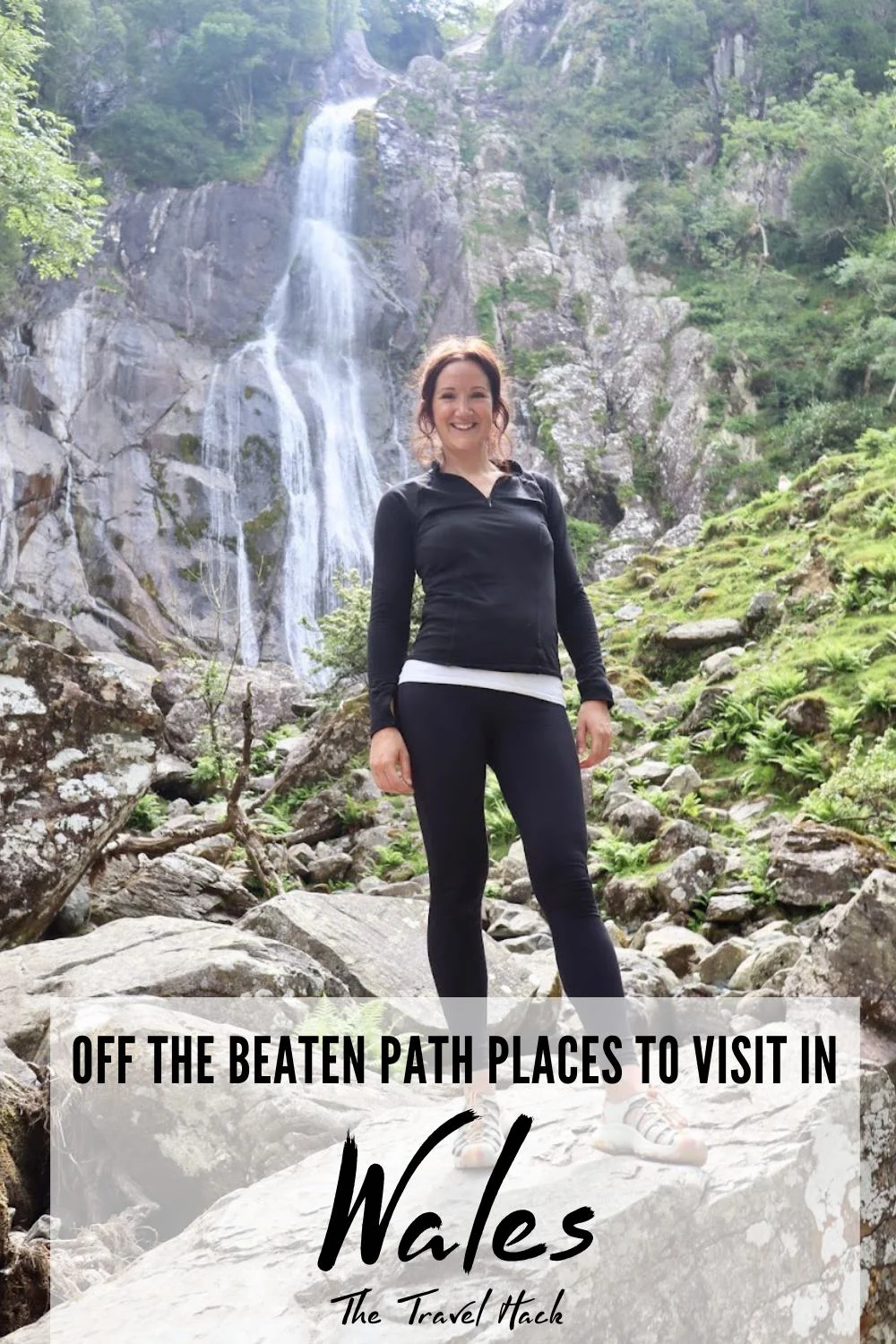 Planning your escape to Wales
There are three essential things you're going to need when planning your holiday to wales:
A car
Google Maps
A waterproof jacket!
It is possible to visit Wales without a car but I wouldn't recommend it. The seriously beautiful, off-the-beaten-path places are hidden away off bus routes and far away from train stations, so it's going to be much easier if you've got your own wheels. You'll want to get Google Maps preloaded onto your phone and, of course, you'll want a good waterproof!
Where to stay in Wales
It's all about the glamping when you're in Wales. Yes, we have hotels and B&Bs but if you're here to enjoy the great outdoors and the beauty of Mother Nature then I highly recommend a luxurious glamping trip.
Glamping offers you the close to nature experience without having to rough it like you would in a tent.
Unique hideaways offer stylish, unusual and luxurious options that give you the chance to re-wild yourself (while still having hot water, a cosy bed and somewhere to whip up a delicious meal!) They have a gorgeous portfolio of hidden havens and each one on their site is carefully hand-picked to ensure it's the best of the best!
Some of my faves are:
Syddyn Cowshed is a stunning barn conversion in Carmarthenshire surrounded by 40 acres of tranquil countryside. It's modern with a rustic charm with exposed beams and stone walls and a cosy firepit outside where you can sit toasting marshmallows and admiring the stars!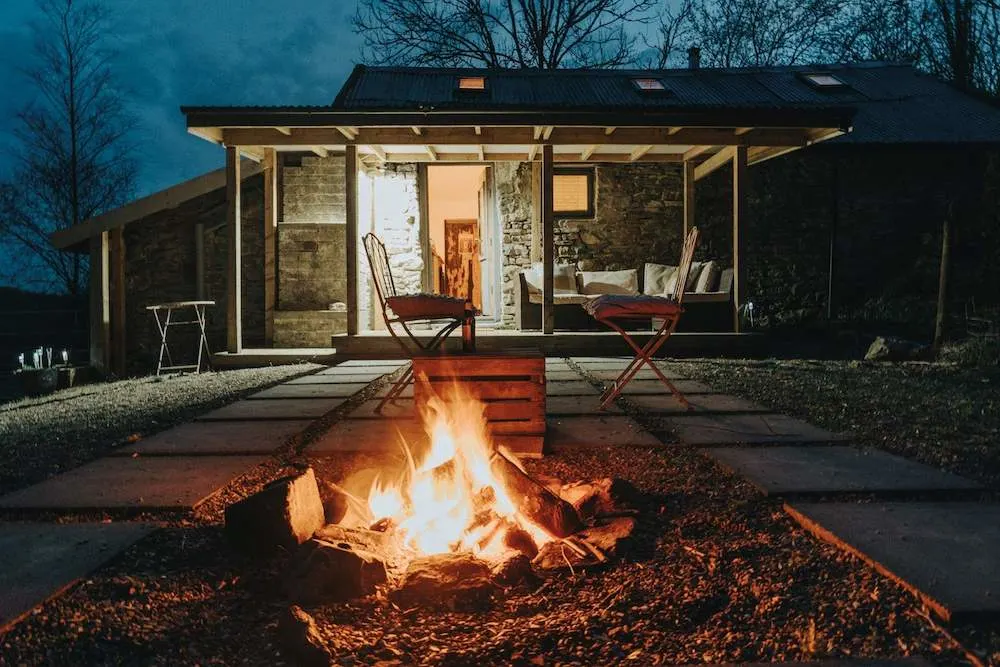 Station A in Pembrokeshire is the one for you if you want stunning sea views. Imagine waking up in the morning and wandering out of your patio doors to sit in the sunshine and enjoy your coffee looking out to sea! Ahh bliss! This spacious, open plan option was originally a WWII research laboratory station and it has been carefully transformed into a unique hideaway.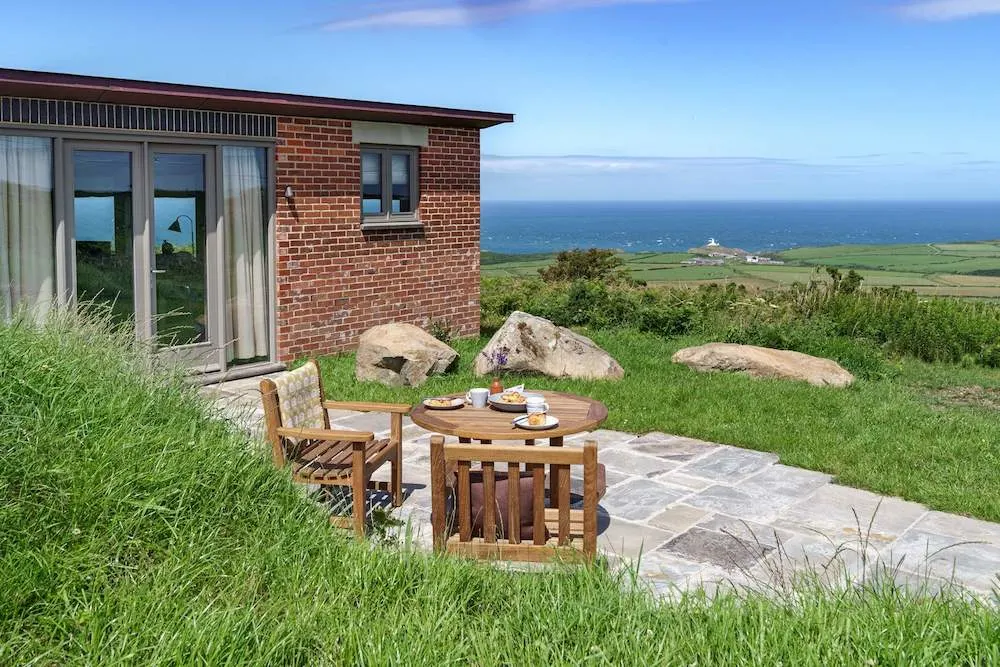 My final pick is Y Berllan Hideaway in Pembrokeshire near Fishguard. It's a magical woodland cabin with enchanting forest charm and it's also just a short stroll to the beach! This would also be such a cozy option for a winter retreat!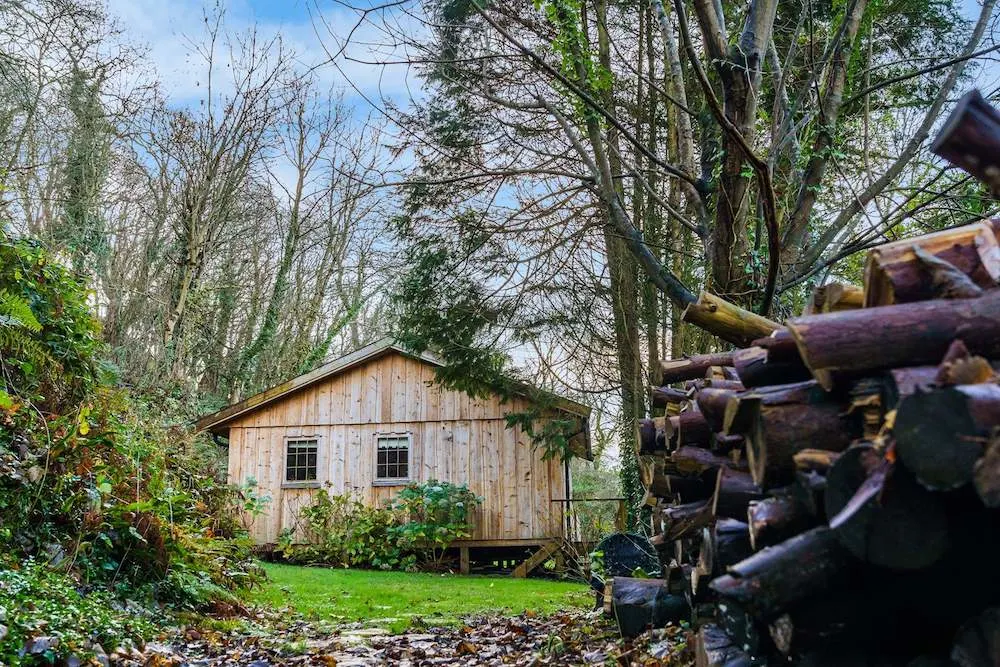 Off the beaten path places to visit in Wales
Fairy Glen, Conwy
If you didn't believe in fairies before, you will after visiting Fairy Glen.
A simple walk takes you through the trees and down to the glen where the river tumbles through the craggy rocks. Mossy boulders line the gorge and the shush of the Conwy River gives this a magical feel. This is one of my favourite places to visit in Wales and there are lots of other attractions nearby such as the lovely village of Betws-y-Coed, Swallow Falls waterfall, Bedggelert isn't far away and the roads around here are just spectacular.
It's also easy to get to and is just off a main A5 road near Betws-y-Coed. If you're searching for Fairy Glen on Google Maps, look for: Ffos Anoddun
Henrhyd Falls
Henrhyd Falls is the tallest waterfall in South Wales at 90ft tall! It's in the Brecon Beacons on National Trust land so, while it is off the beaten path, it's also a very well organised and one of the easiest places to visit in Wales. The falls are best visited after heavy rain to see a spectacular plummet of water rushing down, which is handy because we get a lot of heavy rain in Wales! There's also a nearby walking trail called Nant Llech that is perfect to combine with a trip to the falls.
Aber Falls
Aber Falls is the second waterfall on the list and this is a great 'off-the-beaten-path' option if you've got kids with you. It feels like a real adventure but it's still an easy one to do with little ones.
Just off the A55, Aber Falls is a 37m waterfall surrounded by gorgeous, forestry scenery. You can plunge into the icy water at the bottom of the falls and there are gentle rock pools for a paddle too.
There's a walking trail all the way to the falls which makes the 2 hour walk much easier. That's a slow 2 hour walk and it is suitable for an all-terrain pushchair.
Read more: 10 things you need to know about visiting Aber Falls
Llyn y Fan Fach
Llyn y Fan Fach is a lake in Carmarthenshire and it's the most incredible spot. It's a 5km walk to the lake and back but if you're feeling adventurous there's a beautiful 15km hike that takes you up and around two lakes.
Culver Hole and Blue Pool Corner
Culver Hole in Swansea looks like something out of a kid's story book, this is where the pirates would have hidden their treasure for sure!
A 60ft stone wall is squeezed between the cliffs with tiny windows dotted all the way up it. Culver Hole is believed to date back to the 13th or 14th century and is filled with nesting boxes for pigeons, which would have been an important source of meat during medieval times.
There's a steep footpath down from the cliffs above but it's a fun scramble and great for bigger kids.
While you're in the area, be sure to check out Blue Pool Corner, a stunning natural rock pool! It might be a popular spot but swimming is not recommended as many people have been swept out to sea when relaxing in the pool.
Skrinkle Haven Beach
If you'd like a Robinson Crusoe experience on a hidden beach with golden sands, blue seas and cliffs all around then this is the place for you.
Skrinkle Haven Beach in Pembrokeshire is a stunning beach, made even more special as it's a little tricky to access. You need to walk around the limestone cliff at low tide and this is only accessible for a short time so be careful! You can also access it via Church Doors, the neighbouring beach. It's a bit of a scramble but if you clamber through the towering archways you should be able to make it!
Nant Mill, Wrexham
If you're looking for a family-friendly spot to ease your way into wild swimming then Nant Mill is the place. There are easy walking routes through a dense forest in Plas Power Woods that lead to a small but beautiful waterfall. The pools here are great for newbies to wild swimming and make a lovely place for a paddle on a hot day.
Watwick Bay, Dale
This beach might be tiny but they say the best things come in small packages, right?
Warwick Bay in Pembrokeshire is a tiny slice of white sandy paradise. It's only accessible via the coastal path, making it a perfect place for walkers to stop for a rest, but the sheltered location also makes it a lovely spot to spend the day. If you've got the strength, take a sun shade and a cool box and enjoy one of the loveliest places to visit in Wales!
Porth Iago, Llyn Peninsula
This off the beaten path gem is one of those spots that makes you wonder why we bother going abroad. If you visit on a sunny day you could honestly be in the Caribbean. It's so beautiful! I recommend visiting in the late afternoon and staying for the sunset because the sunsets on this side of the Llyn Peninsula are just out of this world.
It can be tricky to find, so Google Maps will be your friend here. You cross a private farm to access the beach and it's currently £5 payable via coins only.
Llanddwyn Island, Anglesey
While this might not be completely off the beaten path as it's a very popular place to visit in Wales, I couldn't leave it off the list because it's one of my all time favourites. Llanddwyn Island is a beautiful little outcrop where you'll find a lighthouse and the ruins of a church.
I recommend parking in Newborough Forest (home to red squirrels!) and walking through the forest and along Newborough Beach to Llanddwyn Island. It's a beautiful walk and so lovely to have a combination of forests and beach.
Read more of my travel guides and Wales blog posts for extra ideas and things to do in Wales!