With just a few days until my due date all of my thoughts are baby, baby, baby.
I've been desperate to decorate a nursery but we've been living with my parents for the past few months as we're renovating our new. It's a massive project and seems to get bigger every month as we add on new rooms and have new ideas for the house.
I've been promised we'll be living in the house by June and I can finally start thinking about the exciting part – decorating!
The room I'm most excited about decorating is the baby's room. The obvious theme throughout the house will be travel and there'll be no exception in The Baby Travel Hack's bedroom…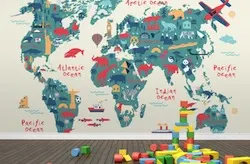 I've already got this amazing world map mural wallpaper on order from Murals Wallpaper. They have a few different map designs to choose from but I've gone for the most baby friendly so we can start teaching him about the world from a young age. We may even be able to customise it and add our own photos to the places we've visited.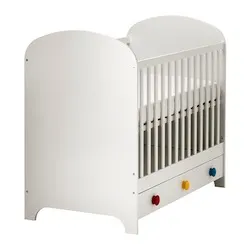 This cot from IKEA converts into a cute little toddler bed at a later stage.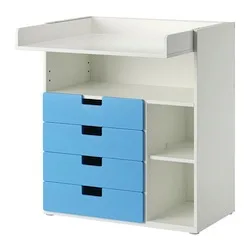 Another bargain must-have from IKEA. These draws have the option to add a changing table on the top. This can be removed in the future and it's used like a regular set of draws.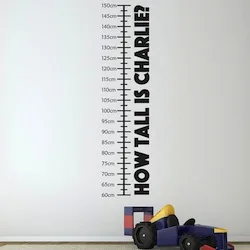 I absolutely love this height measurement wall sticker. I'd seen a few enormous wooden rulers you can attach to the wall but they were all so expensive. This is a great option at £22.50 from Etsy.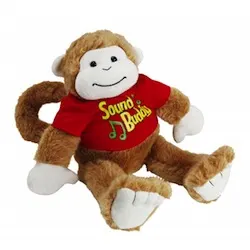 We have this little Sound Buddy already set up and ready to lull our little guy to sleep. Well that's the plan anyway! The soft monkey has a bluetooth speaker in his belly and you can attach it to your phone to play music.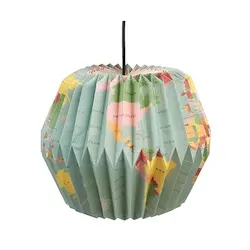 I just love this vintage map lampshade. Would it be weird if I had one in every room of the house?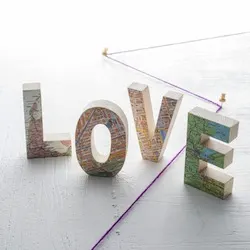 Another cute find from Etsy. These letter blocks can be ordered to spell out anything you like.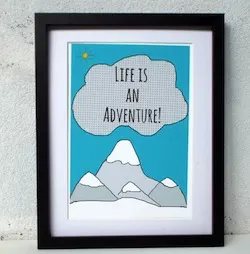 Because life is an adventure and this is a lesson I want to teach our little one. There are so many prints on Etsy and this one is currently a favourite.
If you'd like some more ideas about travel and home decor, check out my Pinterest board Home & Travel. You'll see I'm a bit obsessed with maps!
Read more: How to make a cheap Instagram wall collage (perfect for your travel photos)