The USA is massive, and there is more to explore than you could ever fit into one trip. But there are a few more obvious items that you might already know you want to do and if you're reading this post then I'll assume that the iconic road trip is one of them.
Taking a road trip across the USA is an amazing, once in a lifetime sort of a thing to do and it can be hard to know where to even start. So with that in mind, here is a quick guide to help you get started:
1: Create a list of spots to hit
There are a certain few things to see and do in the USA that everyone already knows about, so if you have a list in your head, start by writing it down. Don't worry about geography, just jot down those spots that you have always wanted to see or do.
A few of the more obvious ones might include:
Miami
The Statue Of Liberty
Las Vegas
Surfing in California
Yosemite National Park
But chances are there are also a few you have forgotten about, so do a little research and jot down your wish list.
2: Think about your route
Ok, now it's time to be realistic. You probably won't be able to hit all of those spots in one trip, so you're going to have to figure out what route you want to take and which spots are most important.
One fun way to do this bit is to get a big map of the USA and stick a pin in to represent each place that you would love to go. This way you can see where you actually need to travel and you can plot a realistic route to (hopefully) cover as many as possible.
Next, go on Google maps and plot your driving route through the main areas. You don't have to include every point of interest, just the main cities / areas you want to drive through.
This will give you a very rough idea of the driving time. If you then factor in how long you plan to spend in each spot, you can see if your route is doable.
As an example, you might be happy to just spend a day at the Grand Canyon, but realistically NYC is worth at least 3-4 days of exploration. Set your priorities and decide where you can save time and where you want to spend it.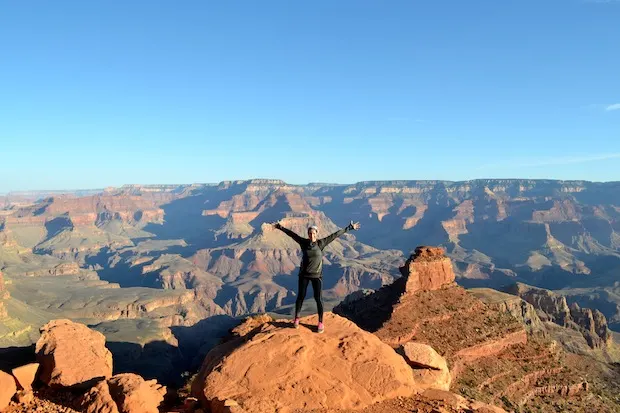 3: Don't forget about the bits inbetween
Planning your trip based on the highlights is fine, but the reality is that many of the true highlights will be the bits in between. Stopping at burger joints along the road, random attractions such as the world's largest ball of twine and of course the endless miles of open road.
The point is this:
It may be worth sacrificing a few of the main sites so that you have more time to explore and enjoy the hidden treasures. Maybe consider just sticking to the West Coast this time around, and then taking the East coast in another trip (trust me, you'll want another trip).
Some of the more popular itineraries to consider are:
Down the pacific coast from North to South
Take Route 66 across from Cali to LA
The Atlantic coast from the urban sprawl of NYC to the beaches of Florida
The Southern Pacific route from S.California to Florida
You can read more ideas here.
4: Map out your itinerary loosely
Some parts of the trip need planning more than others. It is nice to have a rough plan so that you know where you're going. And a good atlas will help when you get lost – but do relax, getting lost is half the fun.
Just remember to allow lots of extra time for driving, lots of gaps for stopping and lots of spare time for exploring the bits you find along the way.
In some cities you may not need to book accommodation in advance, but as a minimum it is a good idea to at least know where the nearest hotel is. Otherwise you may end up spending a few nights sleeping in the car.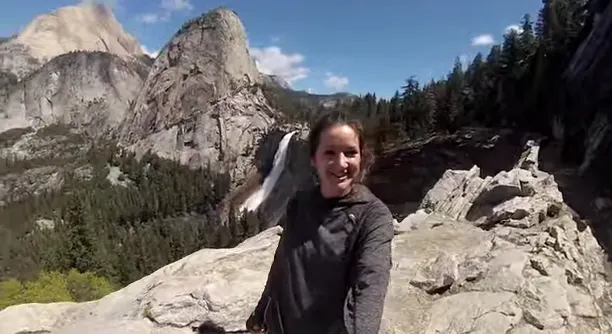 5: Decide how you will travel
If you're not from the US you will probably be flying in, so spend some time researching your travel options. There are various providers of car hire, and plenty of options for fly-drive holidays which typically handle a lot of the other planning too.
Unless your trip is going to be circular you may want to hire a car in one part of the country and drop it off in another, so planning your trip carefully is important if you want to find the best deal.
Don't forget as well that if you are planning to cover a lot of miles, fuel economy and comfort will be more important than if it were a shorter trip. So consider carefully whether it is worth paying a little extra for a nicer, more comfortable or more economical vehicle.
6: Take your smart phone
Or tablet with 3G…. Just have some way to connect to the internet so that you can research attractions along the way. Check out Roadside America for some weird and wonderful off the beaten path attractions.
You will also want to make sure you have some good music (and lots of variety) and lots of games. Oh and some sort of a Sat Nav app is always helpful.
7: Take lots of supplies
Hopefully you will be taking a vehicle with plenty of space for essentials such as bags of crisps, supplies to make sandwiches, lots and lots of water and plenty of things to make your trip more comfortable and more relaxing.
You will be spending a lot of time in your car, so giving yourself plenty of room for these little bits will make the whole thing more enjoyable.
8: Take lots of photos
This will be an incredible adventure so take loads and loads of photos to help you remember it all in years to come.
Do you have any more tips for an American road trip?