Whilst in Borneo, we had the chance to visit the biggest flower in the world.
We'd seen a few signs on the side of the road offering viewings of the 'World's Biggest Flower' which you could see for the equivalent of about a fiver. I was reluctant for a while because I didn't want to pay to see a flower. But how often do you get the chance to see the largest flower the world has to offer…? So I finally caved and here it is: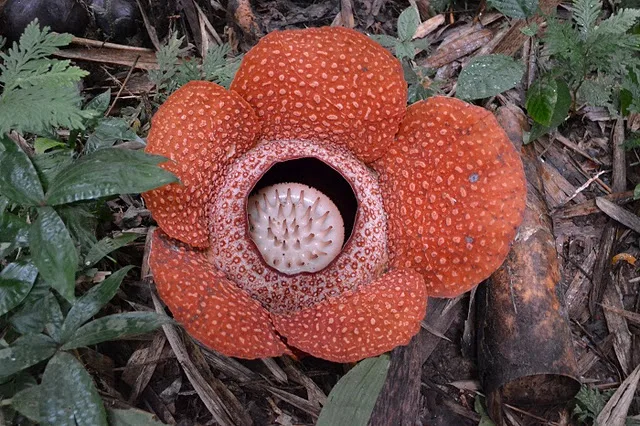 Unfortunately there was a fence around the plant so I couldn't get close enough to put something next to it to give it some perspective. I can tell you this though, it was definitely the biggest plant I've ever seen.