If you're looking for Siam Park Beach, I'm here to let you in on a little secret. There are two 'beaches' at Siam Park and the second one I'm sharing is the one you need to know about.
I say 'beach' in inverted commas because they're not real beaches. They're gorgeous swimming pools with wave machines and they're surrounded by sand and sun loungers. So they're the closest thing you're going to get to a beach at Siam Park.
There are two beaches at Siam Water Park in Tenerife, but most people miss the second one!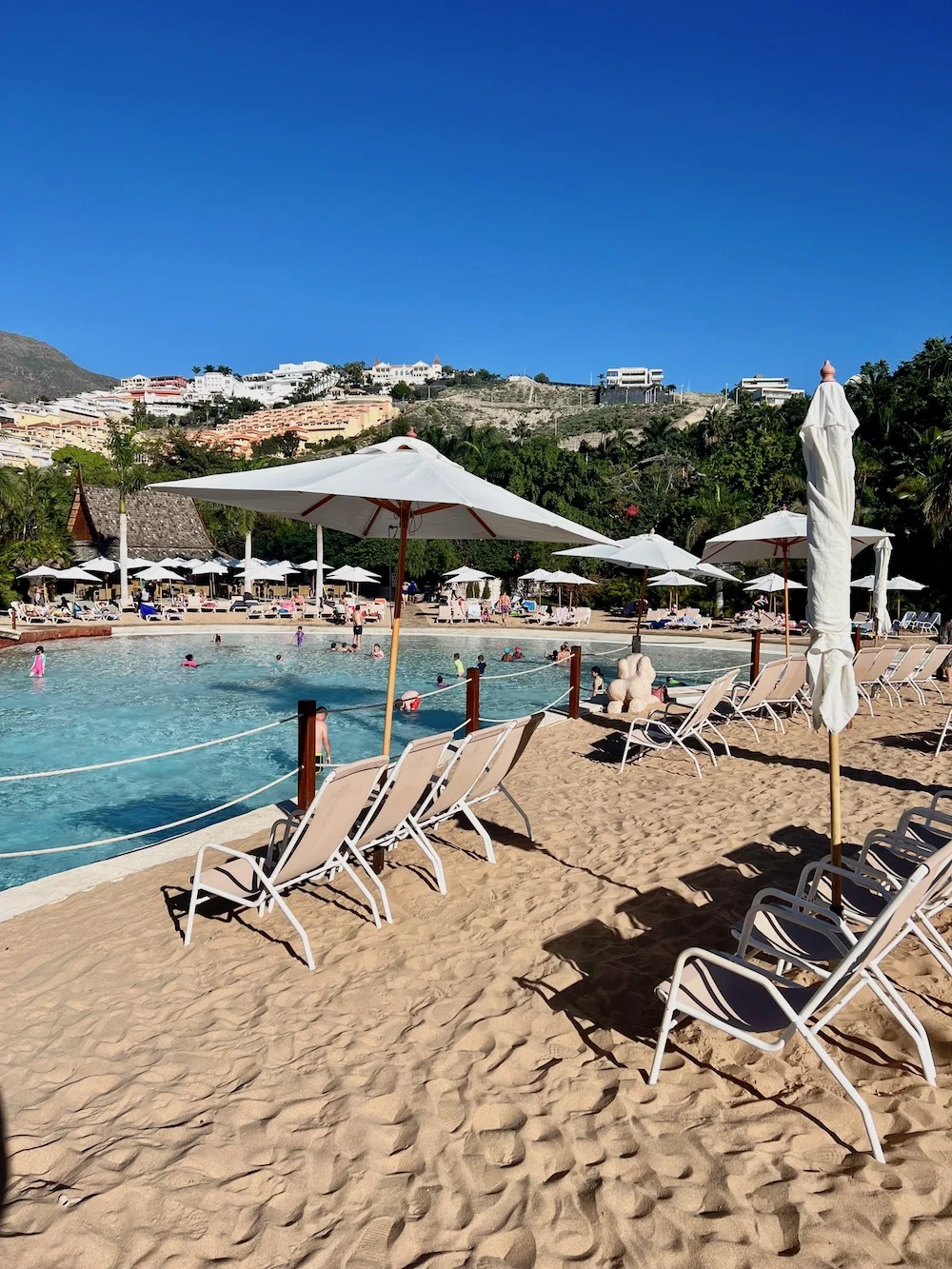 The first beach at Siam Park is Siam Beach which is perfectly lovely. It's big and often very busy. It has busy toilets, a busy bar and restaurant and has lots of busy sun loungers. It also has the world's biggest artificial wave which is very exciting! The waves are about 3 metres high and there's one every minute or so for about 10 minutes. These come on once an hour (roughly).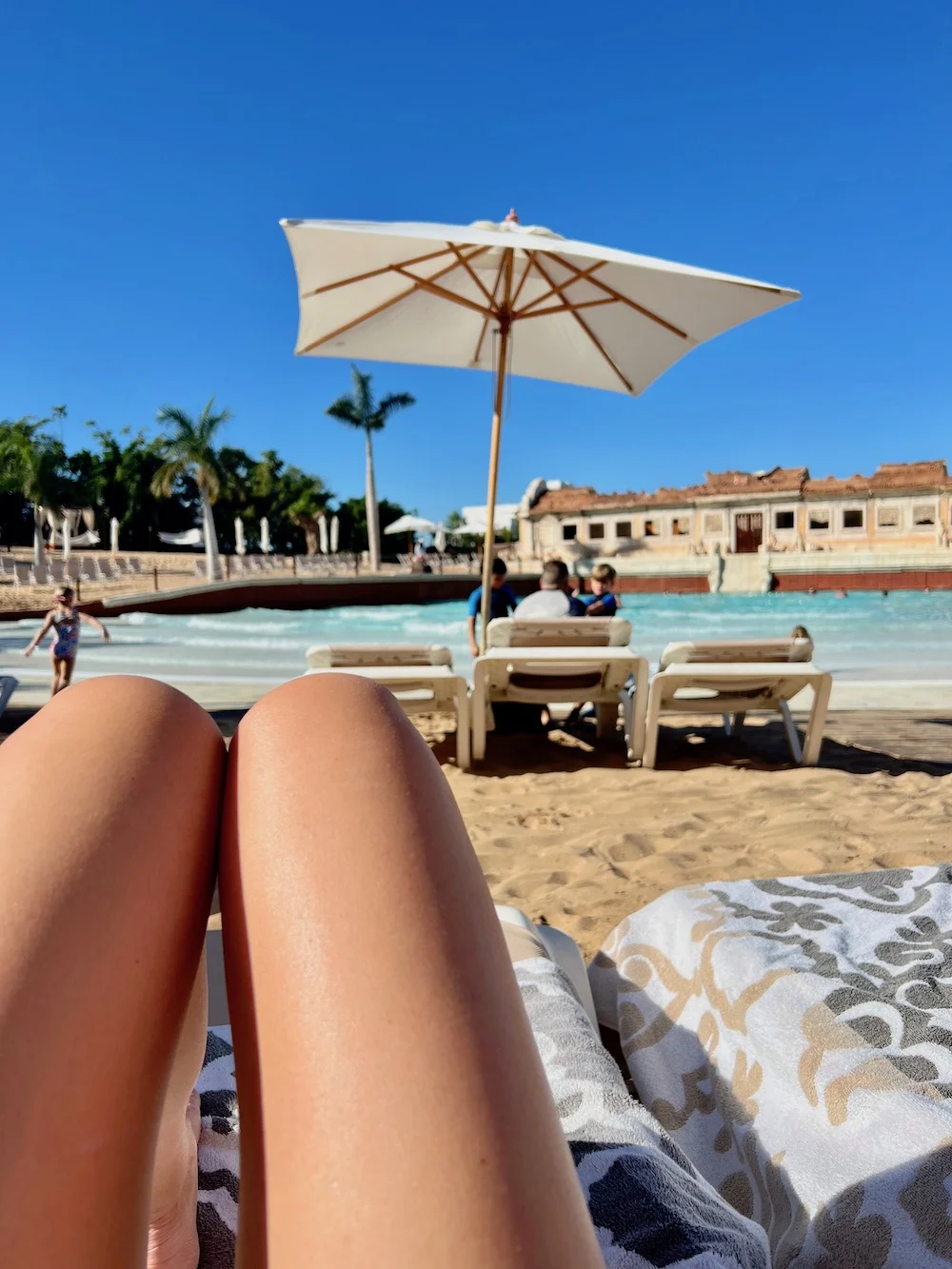 But the Siam Park Beach you really need to know about is called Coco Beach and is a fairly new area tucked away at Siam Park.
There are sign posts for Coco Beach so it's not a mystery to find it, just not many people know to look for it.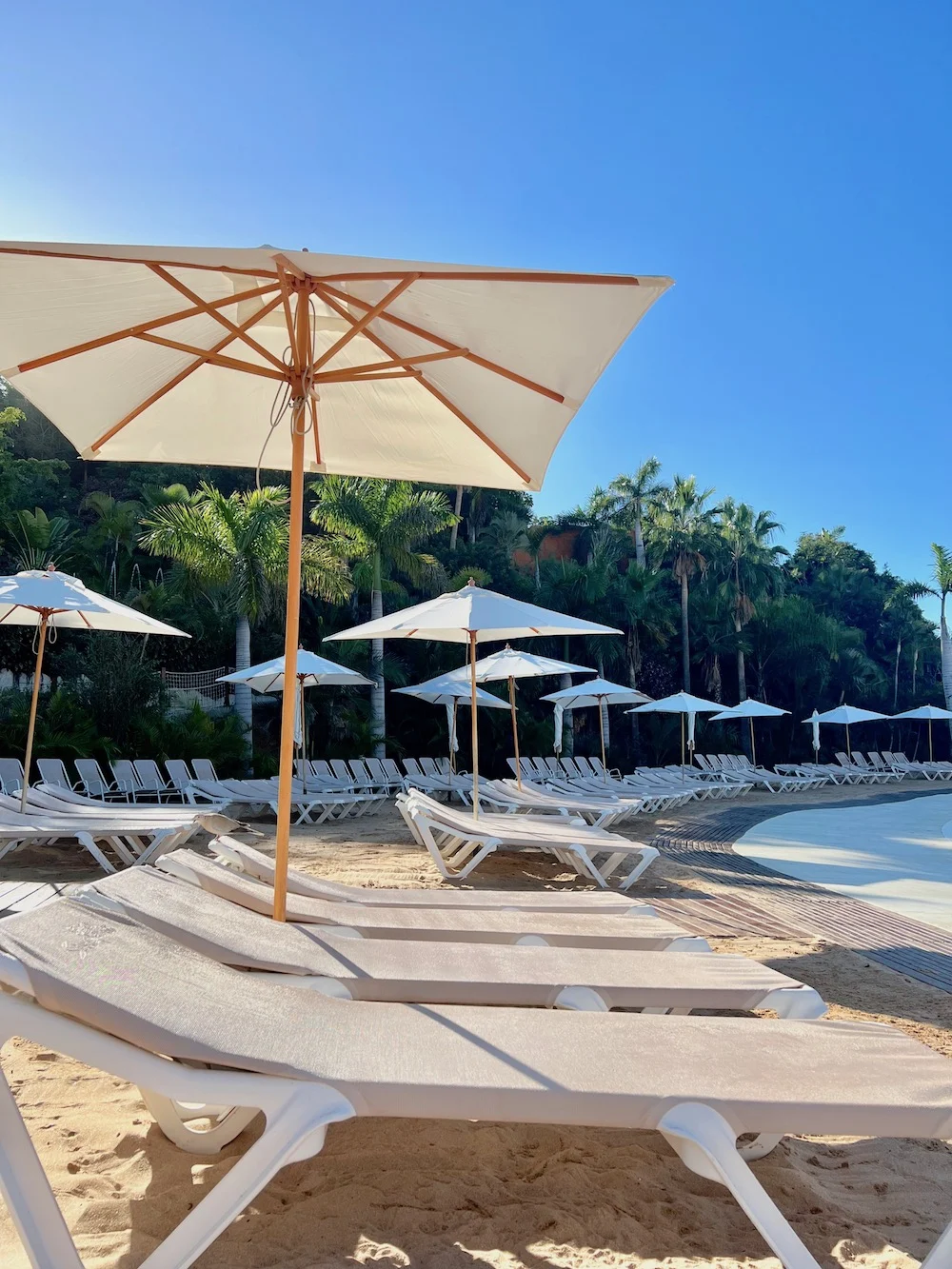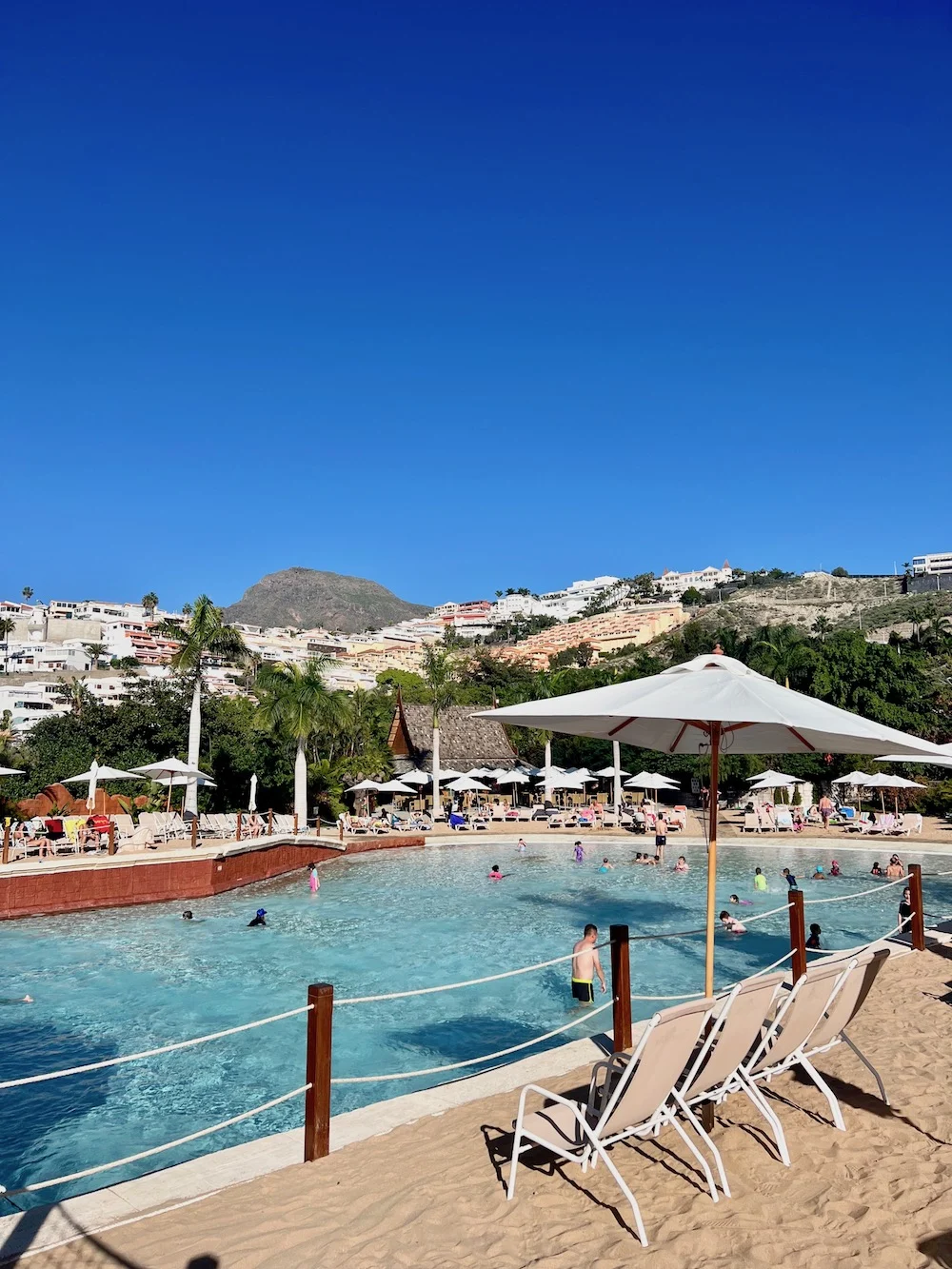 Coco Beach is obviously a man made beach because Siam Park isn't next to the sea, but nonetheless, it's absolute perfection. It's especially great if you're visiting Siam Park with young children or you want more of a relaxing day at Siam Park. It's also great if you're visiting as a group and want to have a 'base' somewhere everyone can return to.
Coco Beach is great because:
It's always very quiet
The swimming pool is large
Soft, golden sand surrounds the swimming pool
The water is shallow (great for young kids)
The water is also very warm
There are waves that come on at intervals (I think it's every 20-30 minutes) but these are smaller and much gentler than in the bigger area (with the world's biggest artificial wave)
There are life guards
There's a bar serving food and drinks
There are plenty of loungers and sun chairs
There are showers
There are plenty of places to sit around the cafe
There are toilets
There are lockers nearby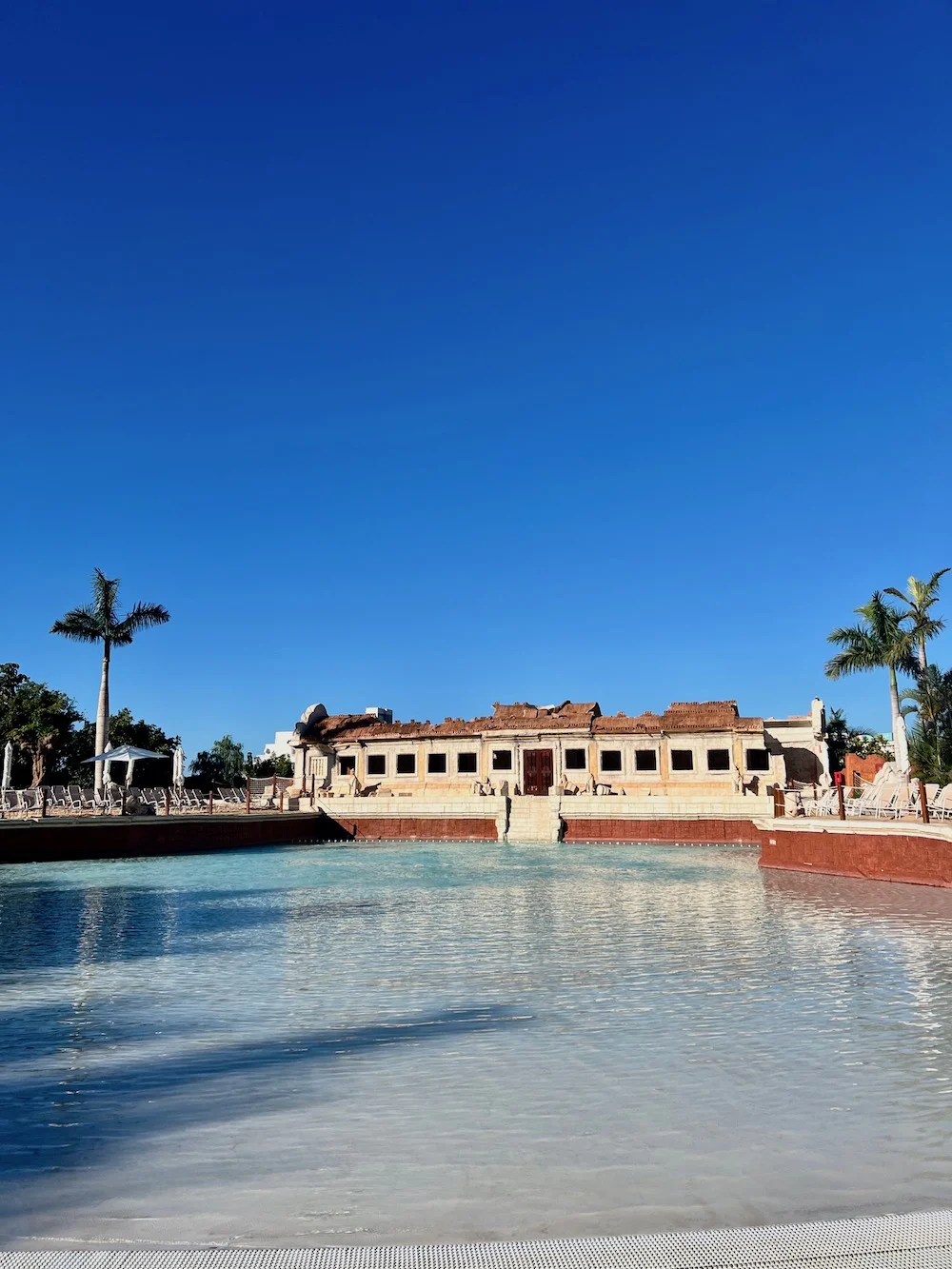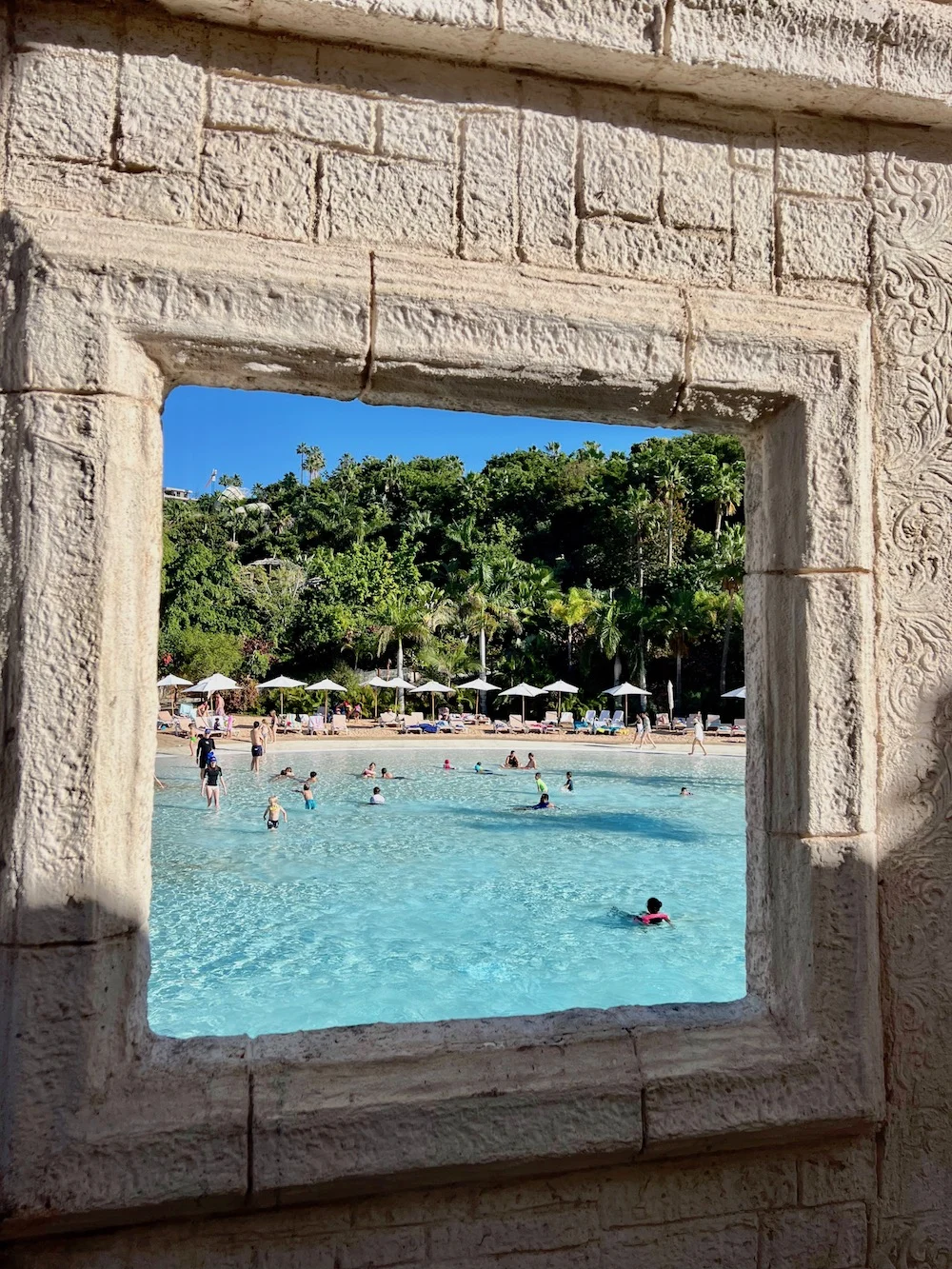 I visit Tenerife most years for some much needed winter sun so I've been to Siam Park many, many times!
I recently visited Tenerife for 3 weeks and, as we knew we'd visit Siam Park a few times during our stay, we decided to buy annual passes for the family. With an annual pass we were able to visit Siam Park as many times as we wanted and we really got our money's worth!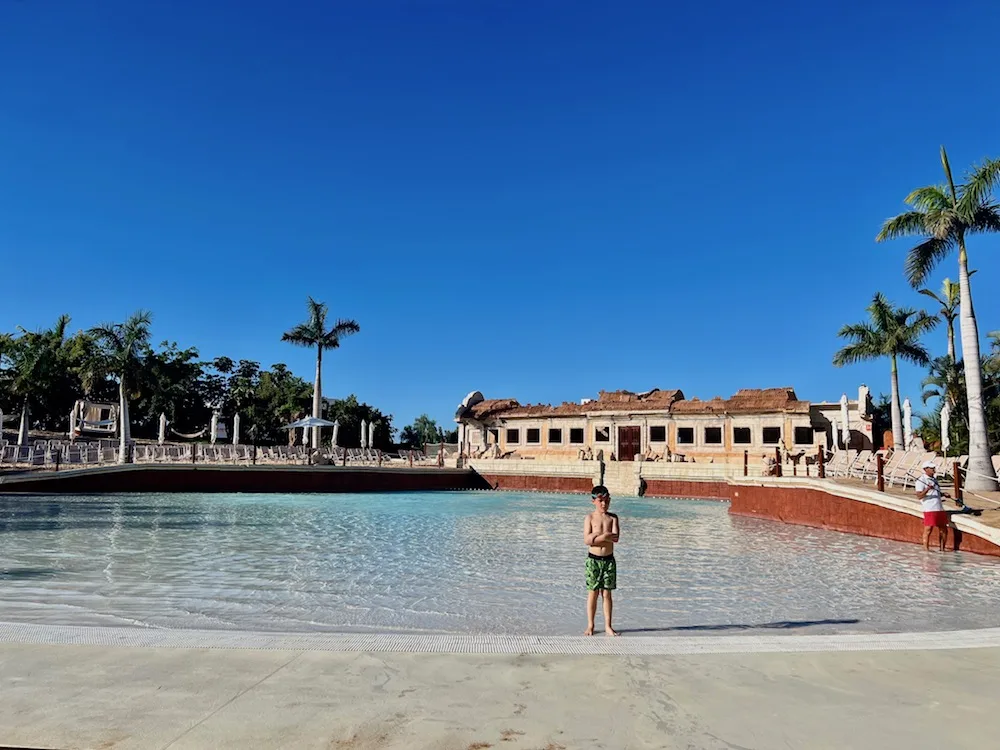 Every time we visited we'd arrive early and head straight to Coco Beach where we'd have the pick of the sun loungers and enjoy the pool to ourselves! More people would eventually arrive but it remained a calm, relaxing and beautiful space all day.
Coco Beach is great for families to use as a base, especially if you have younger children with you who will enjoy the calm, warm water and the golden sand to make sand castles!