We all love to travel here at The Travel Hack (obviously) but something we love even more is winning epic and amazing holidays! That's why we're so excited to share Booking.com's latest competition.
It's a good one so read on very carefully….
Booking.com now have one million properties on their site. They have everything from hotels to beach huts, chalets to yurts. Phew, that's a lot of properties to choose from! They're feeling pretty proud of this (naturally!) so to celebrate they're asking you to have a look around their website and choose the property you'd like to stay at.
Easy, right?
They want you to grab a picture of your dream property and share it on Twitter, Facebook or Instagram using the hashtags #BookingYeah AND #million and you'll be entered to win a one week stay at that property!
Not only that but they're throwing in travel expenses and travel insurance too and there's a total prize value of up to €25,000.
We said it was a good one!
So what are you waiting for? Get yourself over to Booking.com and start searching for your dream holiday property.
How to enter (simple steps)
Go to the Booking.com site and search for a property you'd like to stay at

Save a photo of that property to your laptop or phone or tablet or whatever device you're using

Go to either Facebook, Twitter or Instagram

Share the photo and add the hashtags #BookingYeah #Million
Something like this is perfect
Coco Bodu Hithi #bookingYeah #million I really need some sun on my skin! pic.twitter.com/zhLEt1zE3j

— Pieter (@pieter_feenstra) August 10, 2016
If you're entering on Facebook you need to post it onto Booking.com's post about the competition
If you're entering on Twitter or Instagram, you'll also need to follow them at @bookingcom on Twitter and @bookingcom on Instagram.
Sit back and start dreaming about winning!
Btw – I'm going for this rather gorgeous looking place in the Maldives!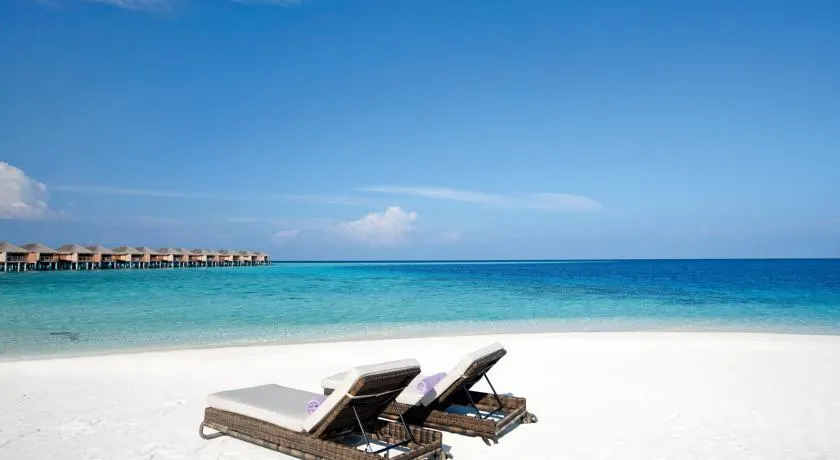 You can find the full list of T&Cs here.
Good luck! And if you're the winner and you need a +1 then you know who to call…. 😉