**This competition is now closed. Congratulations to Rebecca Sharp who is the winner!**
Did you see my post earlier today about our new feature here on The Travel Hack?
I'm introducing a monthly feature called 'The £200 Weekender' and, as the name suggests, it's all about having a weekend away within the budget of £200. This includes flights, a hotel for two people for two nights, activities and transport within the destination.
I decided to launch this new feature because so many of you want to take more weekend breaks, but a 'cheap and cheerful weekend away' can easily turn into a budget busting holiday. We start off with good intentions to keep it cheap but your weekend fund quickly runs away from you.
I want to prove that it is possible to have a budget weekend break without spending more than £200. And what's more, you won't need to spend the whole weekend living on bread and water while staying in a nasty little hovel of a hostel.
Nope, you definitely can have a gorgeous weekend abroad for £200 or less!
The biggest expense for most weekenders is your transport which is why I've teamed up with Skyscanner to help you get started with your first £200 Weekender.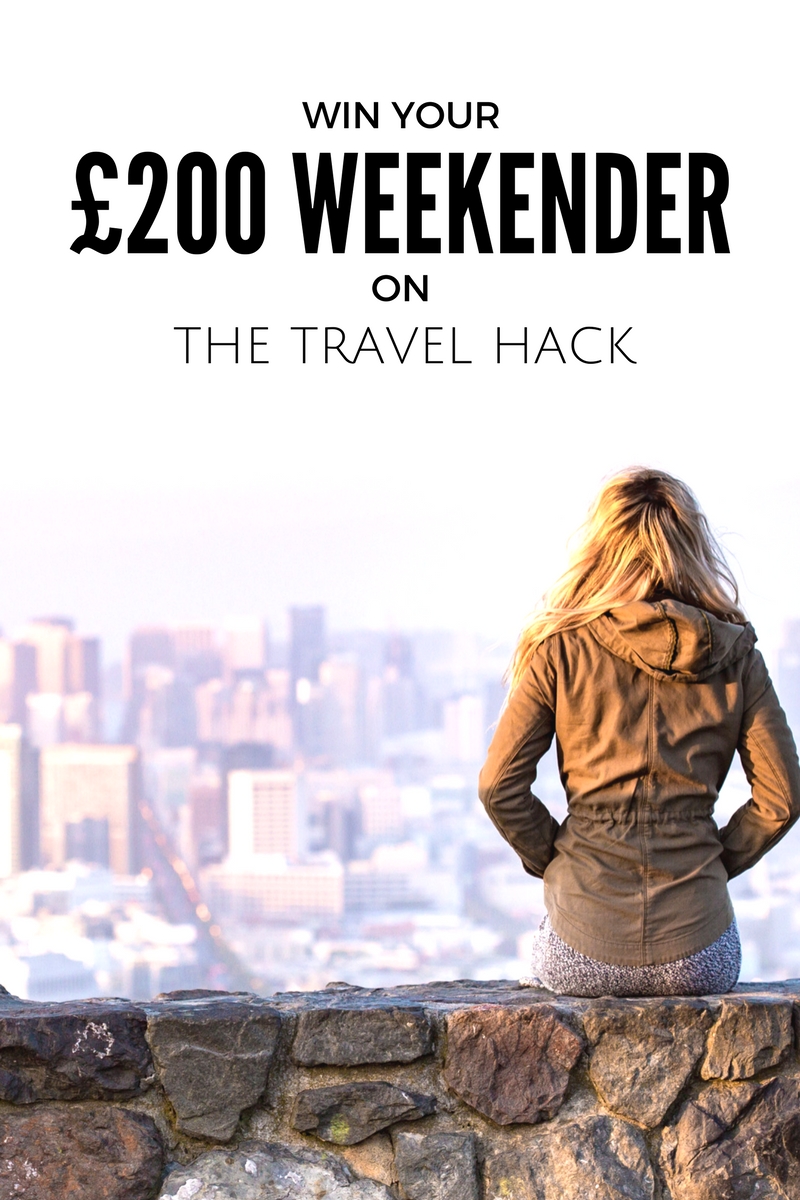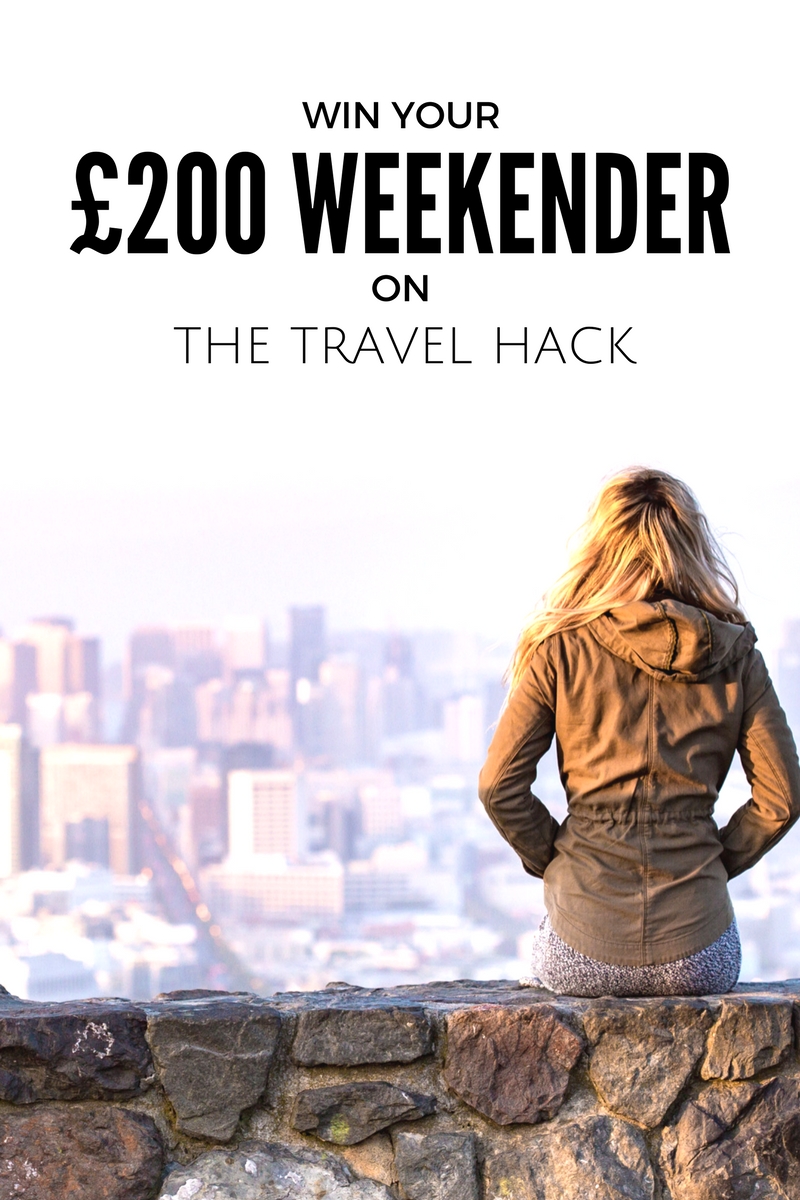 The competition!
I'm giving you the chance to win the funds for your first £200 Weekender – simply by finding the best flight deals using the Skyscanner app. Yes, find a great flight deal and you could win £200!
If you're keeping your weekend away to under £200 then your flight is realistically going to have to cost around £50 return so happy hunting!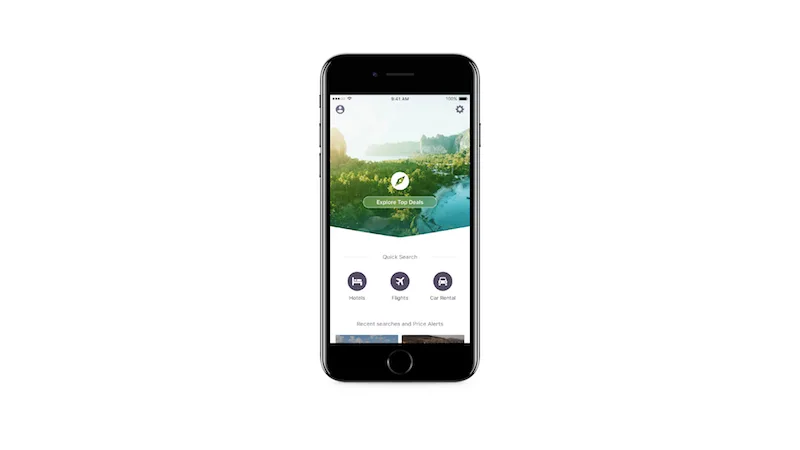 How to enter the competition
All you need to do to win £200 for your next weekender is to use the Skyscanner app to find a bargain flight to any destination. Download the Skyscanner app via this link. Then use it to find a bargain flight to any destination.
Take a screenshot of a great flight deal you've found and upload the screenshot to this post on my Facebook page (there's an example below of a flight I found to Shannon for just £24 return)
Come back over to this blog post and use the Rafflecopter* widget below to confirm you've uploaded your screenshot and enter your email address so I can contact you if you're the winner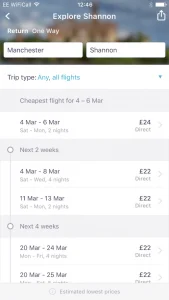 *I use Rafflecopter as it automatically generates a winner
Tips to find the best flight deals using Skyscanner
Be flexible with dates and destinations
When searching, choose your departure airport but then search for flights 'Everywhere' and for the date use 'Anytime'.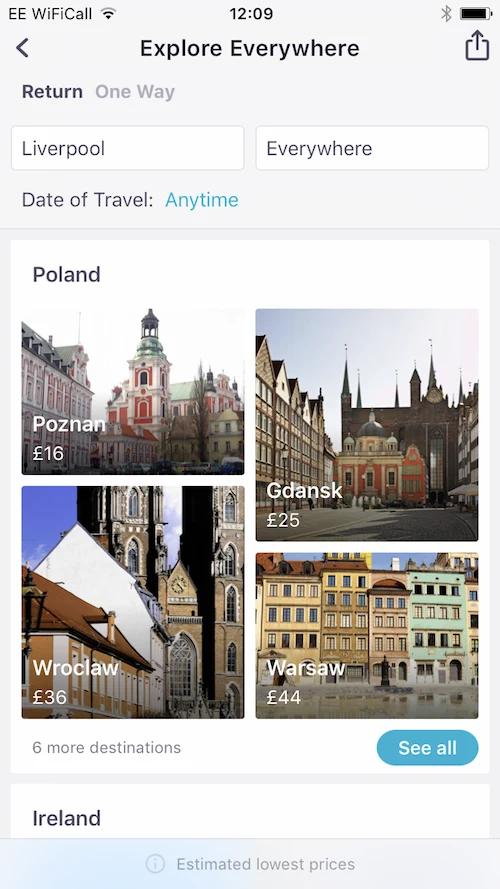 This will bring up some super cheap options to destinations you'd never considered exploring
Top tip: To select the 'Anytime' date option, you'll need to input some random dates first and when it brings up your results you can edit the date to 'Anytime'.
If you have a specific destination you'd like to visit then type this in but when it comes to dates, make sure you view the 'Chart'. This allows you to see the cheapest and most expensive days to fly.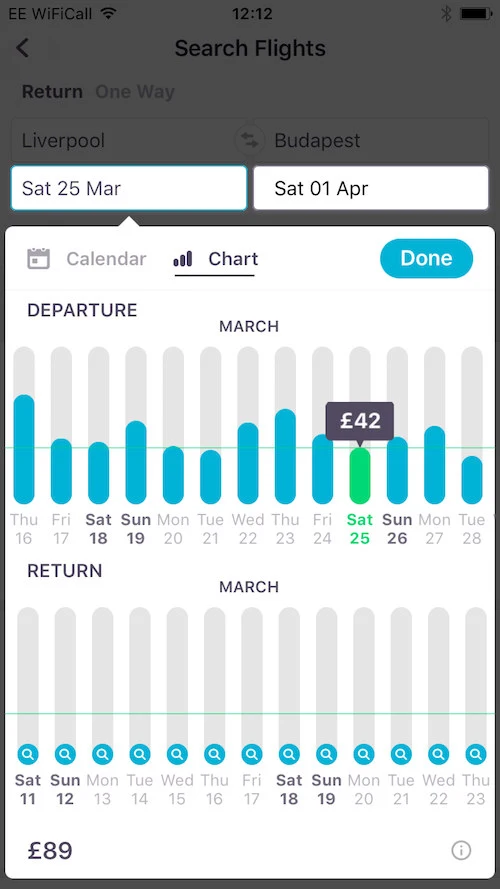 Top Tip: I often find that departing on a Friday and returning on a Sunday (standard weekend away dates) is usually the most expensive option but it can be cheaper to do Saturday to Monday.
T&Cs
This competition is open to over 18s only
It is open to worldwide residents
Entrants must upload a screenshot to the Facebook post and must enter their email address into the Rafflecopter widget
The flights must be found using Skyscanner
Email addresses will be kept private and will not be sent to anyone else
The winner will receive £200 GBP via PayPal
Competition opens on February 23rd 2017 and closes at midnight on March 9th
The winner will be contacted via email and will have 7 days to respond and accept their prize money – so please ensure you enter a valid email address that you regularly check
If the winner does not respond within 7 days a new winner will be selected