I'm very excited to be working with Jet2.com to judge their latest competition to win a city break to Barcelona for two people! It's city break season and with Barcelona's gorgeous beach summer is the best time to visit.
So it's time to dig out your best travel photos for your chance to win..
The prize
The prize is a 3 night Jet2CityBreaks city break for 2 adults travelling at the same time to Barcelona with flights and accommodation included!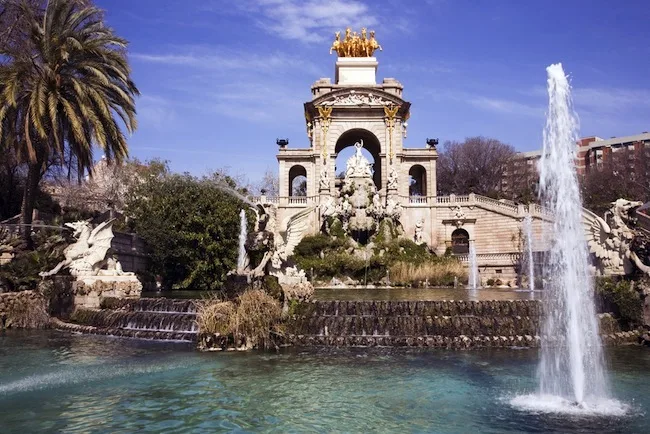 How to enter
To win the city break to Barcelona you need to send over a photo that fits in with their categories. There are 6 categories to choose from and there will be 1 overall winner. You can enter a photo for each category so you've potentially got 6 chances to win!
The categories will be:
Beach Combers &

Cool Pools – open for entry from 3 August 2016 to 23:59 on 5 August 2016

Urban Discoveries &

Festival Frolics – open for entry from 8 August 2016 to 23:59 on 12 August 2016

Sights &

Sounds – open for entry from 15 August 2016 to 23:59 on 19 August 2016.
You can enter via Facebook, Twitter or Instagram. On Facebook you need to add your photo in the comments section of Jet2's post on the Jet2 Facebook page. On Twitter and Instagram you need to use the hashtag #Jet2View.
Who's judging?
Me! I'm working with the Jet2 team to help judge the competition and dig out the best photos. I'll be looking for pictures that are a little different and show that the photographer has really thought about their photo.
The winner will be announced on Monday 22nd August.
Enter now
You know what they say, you have to be in it to win it! The first 2 categories are 'Beach Combers' and 'Cool Pools' so start rummaging through your photos to find your best beachy pics and beautiful pools to enter. Don't forget to tag them with #Jet2View on Twitter and Instagram or post them to Jet2's Facebook wall.