Welcome to the 3rd day of our 7 Day Summer Giveaway! Monday's prize was 2 x tickets to Festival Number 6 and Tuesday's prize was a luxury travel kit from MUJI to Go. Make sure you enter those giveaways too as they're open for 7 days.
Today's prize is for all the new parents and parents to be…
---
If there's one thing you need when you're travelling with a baby, it's a baby carrier.
Having a baby carrier makes life so much easier as you can leave the bulky buggy at home and not worry about sticking to 'wheel-friendly paths'. Babies are also settled and happy when they're in a carrier as they're cozy and warm while they get a lovely cuddle.
George instantly settles in a baby carrier so I feel confident taking him places, even places that aren't particularly baby friendly.
It's so much easier to travel with a happy, settled baby so I'm very excited about today's giveaway!
The Prize – A Papoozle Baby Carrier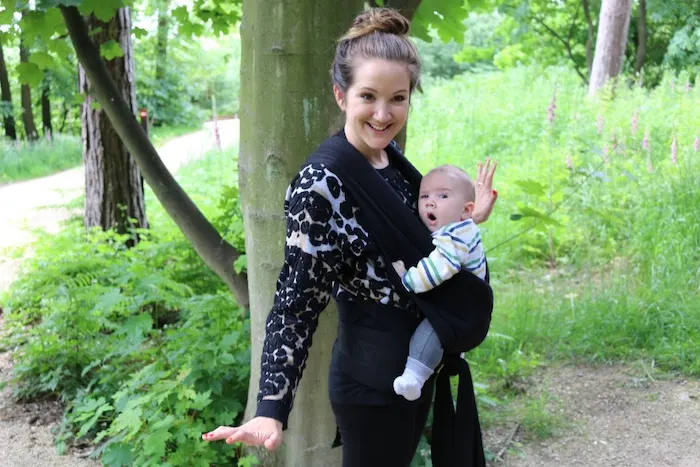 Papoozle is the multi-award winning baby carrier that is somewhere between a sling and a more structured design. The Papoozle combines a stretchy fabric upper with a padded structured waistband, making it comfortable to wear and easy to adjust.
The fabric covers your whole shoulder so the weight of your baby is spread out across your whole back. The waistband is also snug so your hips take some of the weight too. George is just over one stone now and I can easily carry him in this for hours.
The Papoozle can also be used from birth up to 35lbs, which is great as most are either for teeny tiny babies or once they're a bit bigger.
It can be worn in three different ways; parent facing, on your hip or while breastfeeding. I've tried other baby carriers that say they can be used for breastfeeding but there just isn't enough space in them, but the Papoozle is awesome. It's really discreet and comfortable and I'd be happy to feed George anywhere using this.
Papoozle don't recommend wearing your baby in the forwards facing position, as your baby's hips aren't in the correct position. They do acknowledge that you know your baby best and if you do chose to carry them this way you should only do it for 30 minutes. Phew! I read that after I'd been carrying George forwards facing. He absolutely loves to face forwards so he can see everything that's going on. He also gets loads of attention if we're out and about and people see his cheeky little grin.
The Papoozle is really simple to put on – no origami skills needed here! The waist strap is the only adjustable part so it's really easy if you're switching between mum and dad. It also folds up pretty small making it ideal for travelling.
If you want to see more photos of the Papoozle, I'd recommend going onto Instagram and searching for #Papoozle. There are lots of photos on there, especially pictures of people with their tiny babies in the Papoozle. There are even a couple of clever ladies who have managed to make their Papoozles look more like tops.
That's enough about why the Papoozle is awesome, I know you all want to know how to win one now!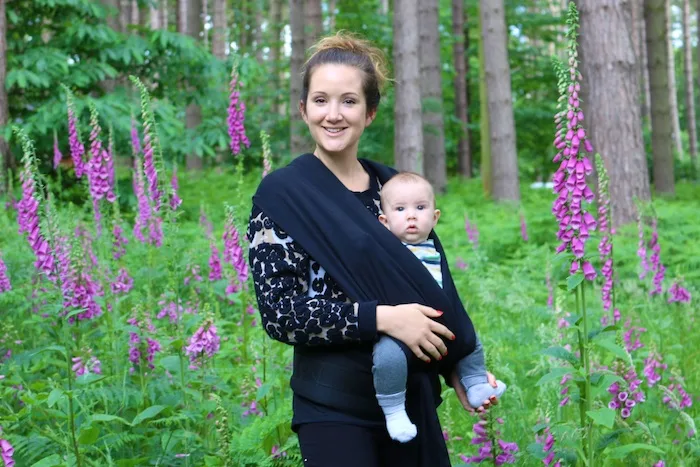 How to win
Use the app below to enter the competition. All you need to do is follow The Travel Hack on Facebook. The competition is open to UK residents only.
For extra bonus entries you can:
Share the competition on social media
Tweet about the competition
Join the mailing list
Follow us on Twitter
Follow on Pinterest
The RRP for the Papoozle is £49.99. If you'd like to find out more, check out the Papoozle website.
If you'd like to read more reviews, check out:
These both have lots of great photos and videos to show you how easy it is to use.