Before I begin, let's just take a couple of minutes and look how gorgeous Jersey is. Even their cows and potatoes look gorgeous! Don't even get me started on the beaches…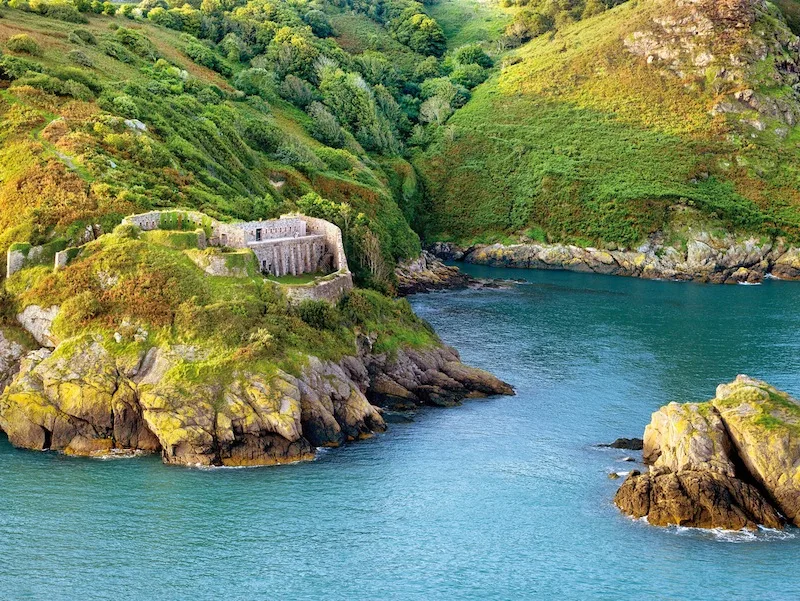 I was blown away when I first saw these pictures. We Brits don't know how lucky we are to have such beautiful destinations right on our doorstep.
Jersey is the most southerly of the British Isles and is 100 miles south of the mainland Britain. Boasting more sunshine hours than the rest of the UK, the island is the perfect destination to enjoy the sun, sand and water.
It's a tiny island at just nine miles by five miles but they do say the best things come in small packages – or on small islands in this case.
Jersey is packed full of attractions and natural beauty so it's the perfect place for short breaks, romantic weekends, active holidays, foodie getaways and family summer holidays.
Did someone just say foodie getaways?
Yes, yes I did!
Jersey takes food very seriously. The island recently won its fourth Michelin Star and also has 32 AA Rosettes. Seafood, of course, is the must-try on the menu with those world class oysters and lots of foodie festivals.
When you aren't busy munching your way around Jersey you'll probably be admiring the incredible coastline – and maybe working up an appetite to eat some more (calories don't count when you're on holiday). The coastline ranges from rugged cliff faces and rock pools, to beautiful sweeping sandy beaches.
Jersey is also well known for their fabulous range of spas and gorgeous accommodation (now we're talking!) Of note, there's the Ayush Spa at the Hotel De France, Grand Jersey Spa, Club Hotel Spa, and the new charming spa at the Longueville Manor.
If you're the outdoorsy type you're going to love getting out and about in Jersey. There's a 45-mile network of narrow country roads known as 'Green Lanes', with priority given to walkers, cyclists and horse riders and stunning views of the Atlantic Ocean from virtually every point on the island.
And let's not forget the little ones while we're talking about all the things to do in Jersey. Aside from the buckets, spades, ice creams, clean beaches, a wild life park, castles, museums and gardens, there are also lots of activities to kids of all ages entertained. The thing I'm loving the most is the huge range of family-friendly hotels available. Holidays are so much easier and relaxing when the hotel is well equipped for children and babies.
How do I win a holiday to this amazing place!?
Are you liking the sound of Jersey so far? Yes me too! There are not one but two opportunities to win a holiday to Jersey.
No.1
All you need to do is head on over to Escape to Jersey. You'll quickly create your perfect escape my moving the sliders to select what kind of holiday you like.
Click 'Create my Escape', enter your email and address and you'll be able to watch a personalised video with your perfect escape to Jersey. If the photos above haven't persuaded you that it's an amazing place, this video certainly will!
No.2
And for another chance to win, myself, A Lady in London, Bruised Passports, Global Grasshopper and On the Luce have teamed up and we're hosting a competition to win a trip to Jersey.
All you need to do is enter via the Rafflecopter app below.
Good luck to everyone entering!