I've been a big fan of Osprey backpacks since my first backpacking trip way back in 2009. It actually wasn't my backpack, it was Sam's but I was so envious.
Sam's Osprey backpack had cost a little more than mine but the extra £50 he'd spent could be seen in the quality and design. His backpack just felt nicer. It was stronger but lighter, more practical but more stylish.
Nearly 10 years later and Sam still has that backpack and I wouldn't be surprised if he still has it in another 10 years – although maybe just as a reminder of his adventurous youth.
Osprey is awesome so I'm very excited to have an Osprey Transporter 95 Backpack worth £130 to give away!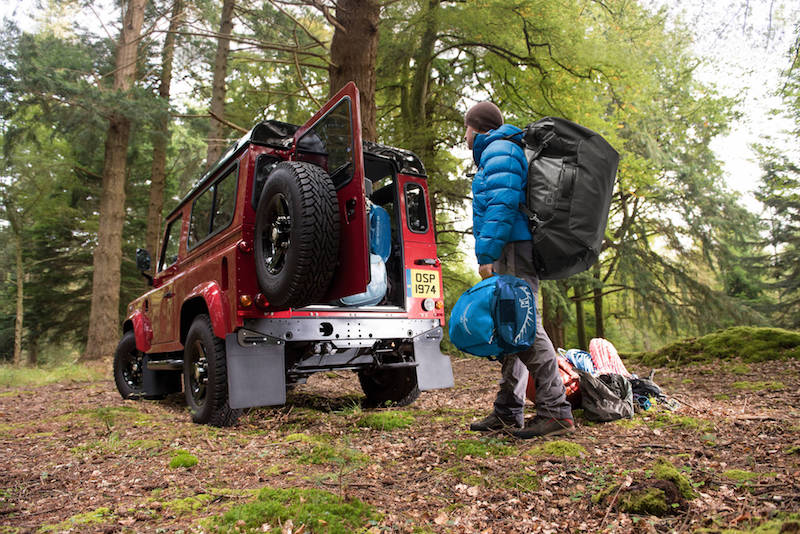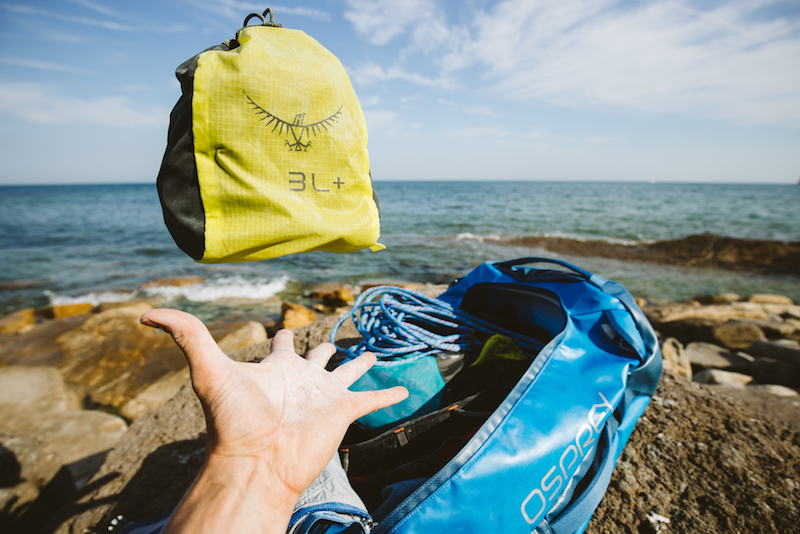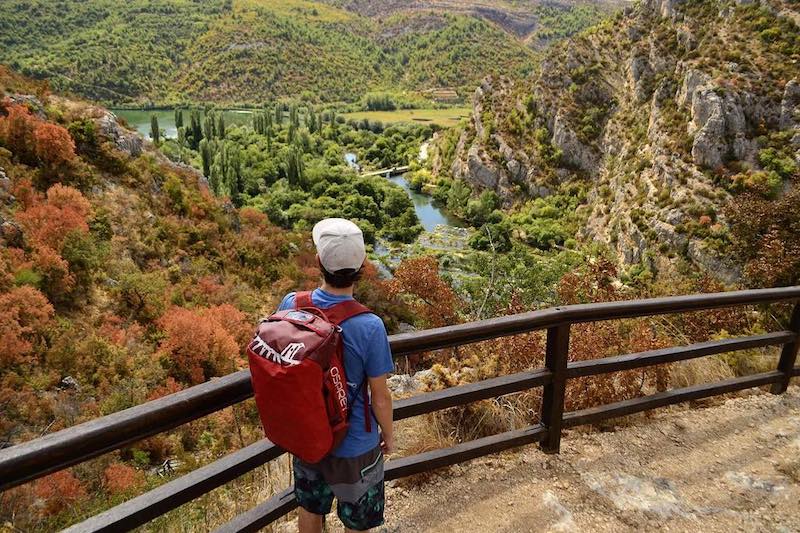 Here's what Osprey say about the Transporter…
AdventureProof. Transporters are tough, high-quality duffels designed to withstand the rigours of adventure. Representing the pinnacle of performance in expedition-style duffel bags, Transporter features premium, highly durable materials, a water-resistant design and an extremely comfortable carrying system.

Transporter 95 is the perfect companion on your adventures. Easily big enough for your technical equipment, the Transporter 95 will quickly become a firm favourite for packing up your expedition gear into and heading out on a big adventure.

Very tough, TPU laminated nylon provides exceptional durability while remaining light and soft to the touch. The construction patterns and materials of Transporter have been chosen to provide a high level of weather resistance and the ability to withstand a lot of punishment.

A yoked harness with sternum strap ensures that the load is carried comfortably. When not in use, the harness can be stowed inside a cleverly designed sleeve. Transporter 95 also features detachable load lifters, which add a significant amount of comfort and effective load transfer into the harness of this pack. External end pocket, a pocket under the lid and internal compression straps help to keep the contents organised, whilst an ID card holder ensures you'll know which duffel is yours immediately. A large U-shaped opening gives easy access to your contents.

Transporter 95 is a brilliant all-round travel pack, offering the performance and durability of an expedition pack with the comfort and innovative features that Osprey is well renowned for.
Let's put that simply, the Transporter is tough, durable, big enough for everything and a real adventurers backpack.
Osprey currently have a team of Ospreyadventurers travelling around the world with a 95L Transporter duffel, passing the pack on to a new team member every couple of months and sharing their story on social media along the way. You can follow along and see what they're up to with the hashtag #OspreyAdventureProof.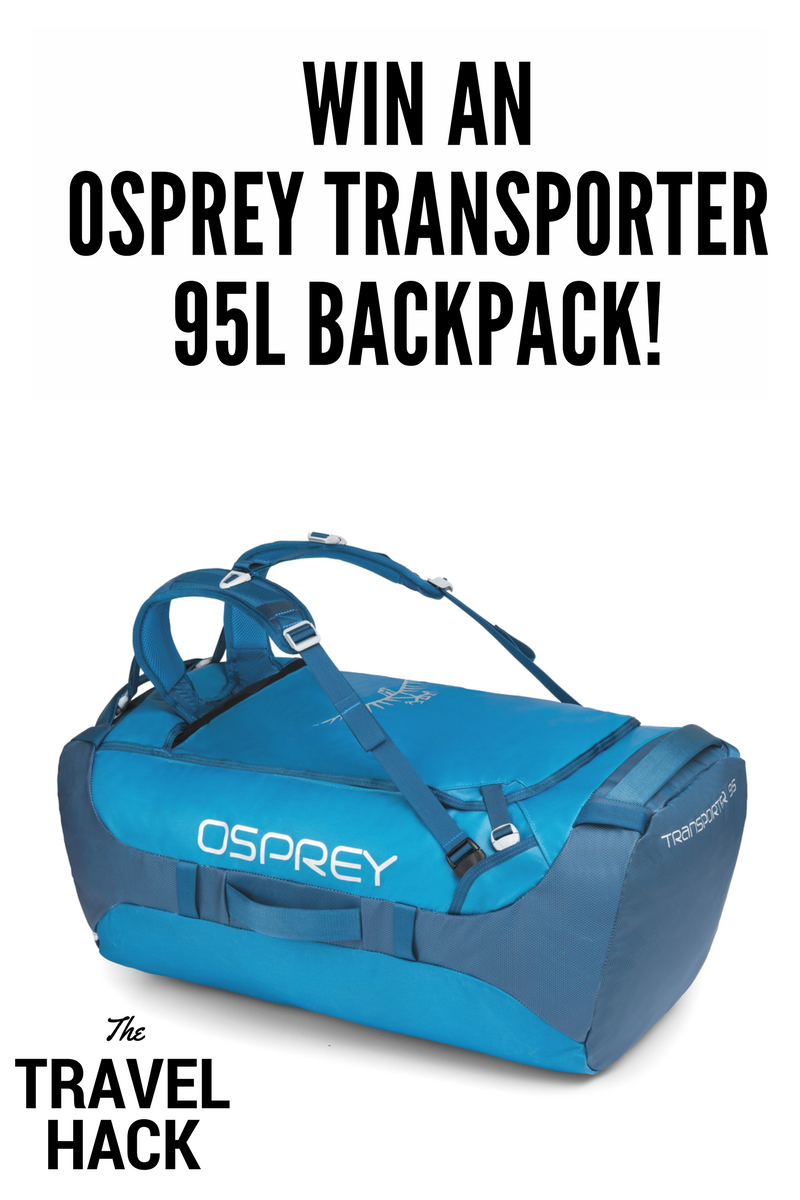 If you'd like to win this adventurous backpack then all you need to do is:
Enter your details into the Rafflecopter app below (your details won't be used for anything, this is just to make sure a winner is easily selected at random)
Then leave a comment below and tell me where you'd take your backpack if you won. Click on the 'Show Comments' link below and it will expand to allow you to add a comment.
T&Cs
This competition is only open to those based within the EU (sorry!)
Competition is open from February 1st 2018 until February 18th 2018 at midnight
I winner be selected at random using Rafflecopter and will be contacted via email and asked to provide a postal address
If the winner does not respond within 14 days, a new winner will be selected