Any Game of Thrones fans will be well aware of Dubrovnik's incredible beauty because this is where the King's Landing scenes were shot. I found myself watching the hit TV program in a kind of trace; not just because of the twists and turns in the plot but because of the amazing film locations.
I found myself willing the characters to stop fighting over who's the king, have a break from chopping each other's heads off and just have a jolly good time.
When watching Game of Thrones I noticed Dubrovnik had this gorgeous golden glow. Every scene is bathed in soft sunlight which reflects perfectly off the creamy stone of the buildings. I'd assumed this was some kind of filter or post-production effect. Nowhere can have such beautiful natural lighting, right? But it really does!
The whole city seems to glow with this warm, yellow light. No wonder this was chosen as a film location because it's just so perfect.
Once I'd gotten over the golden glow of Dubrovnik (which took a while!) we began the walk around the city walls.
Dubrovnik's Old City Walls are the most famous attraction in the city. Building of the walls began way back in the 12th century. In some places the wall is up to 6 meters wide and 22 meters high! These thick, high walls have helped protect the city for all this time and Dubrovnik is now one of the most perfectly preserved medieval cities in Europe.
Walking around the walls and you can see across the terracotta roofs of the old city and out to the beautiful azure waters of the Adriatic Sea. From up here is feels like you've stepped back in time or into a magical kingdom that only exists in fairytales.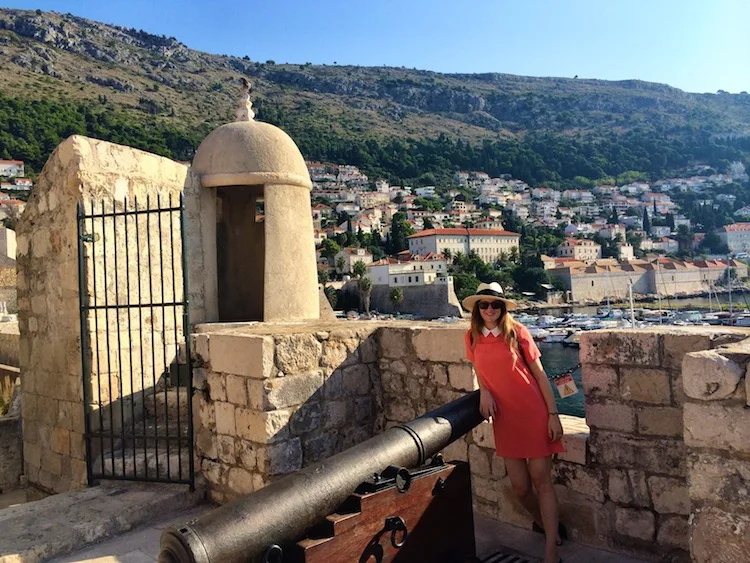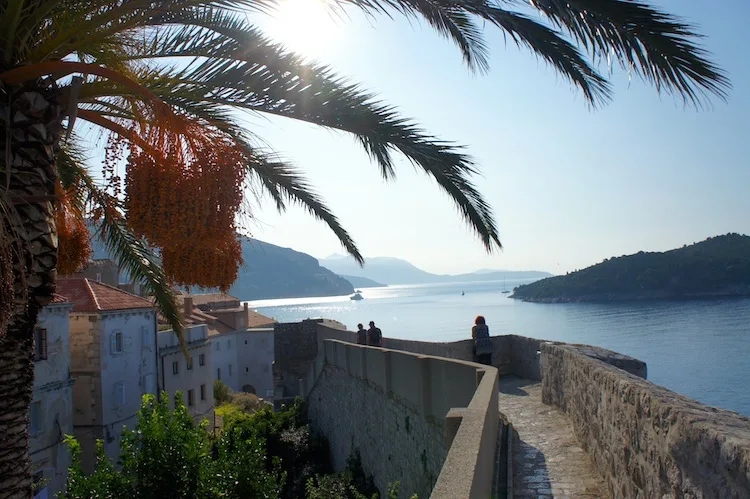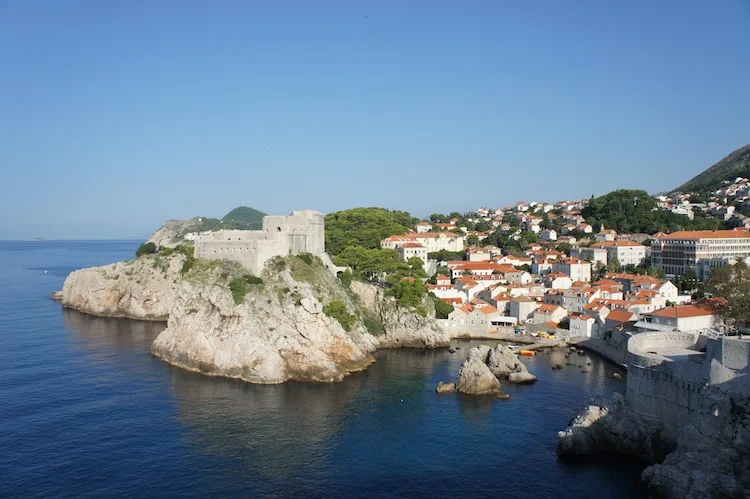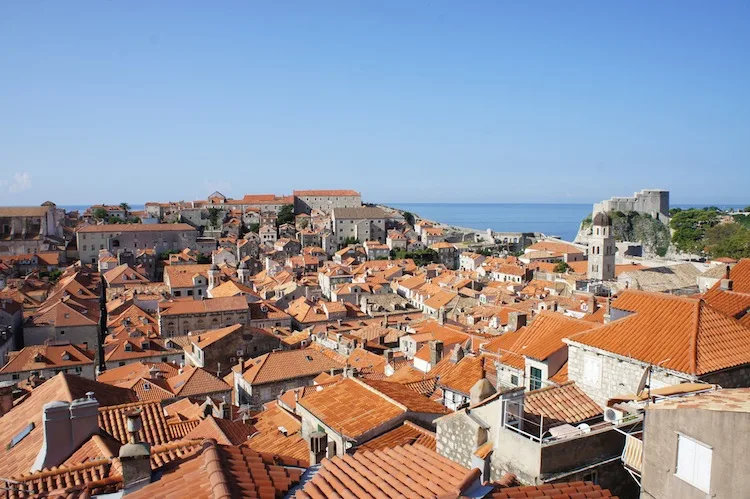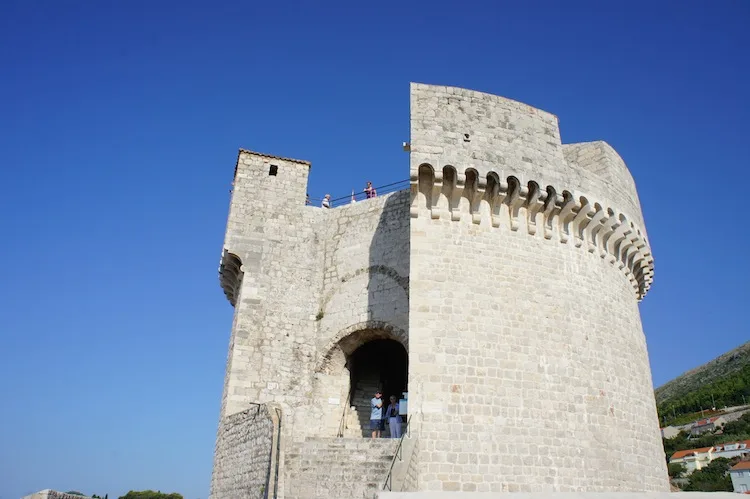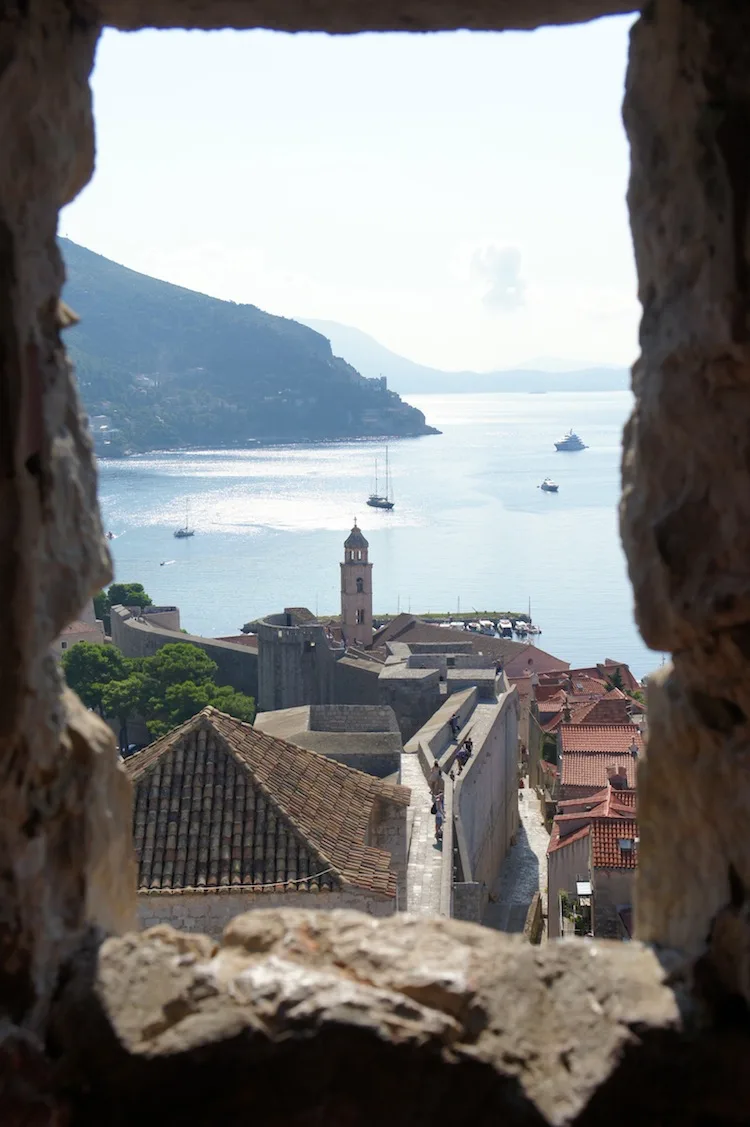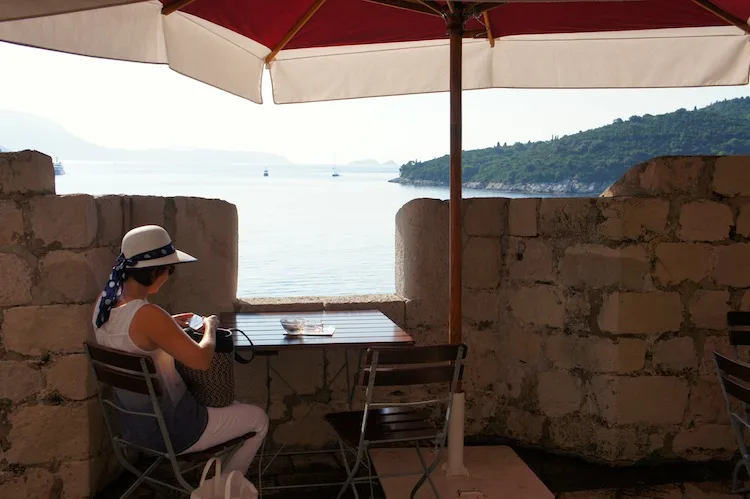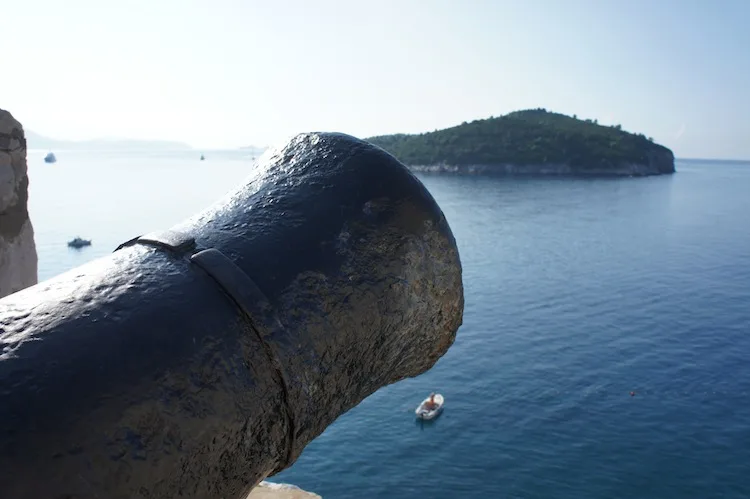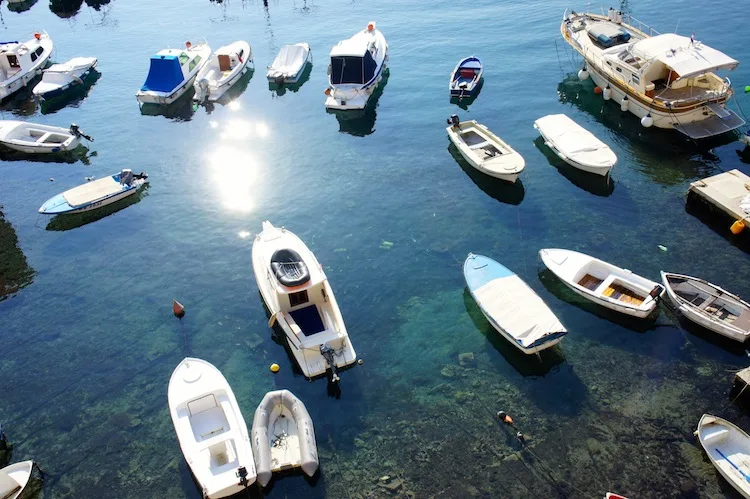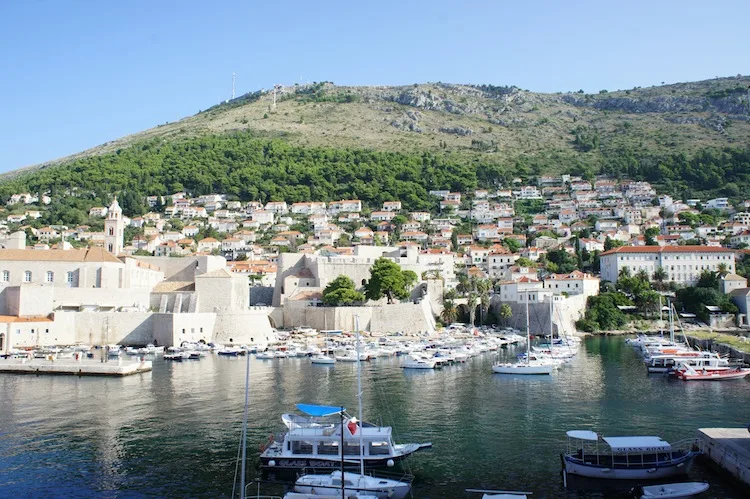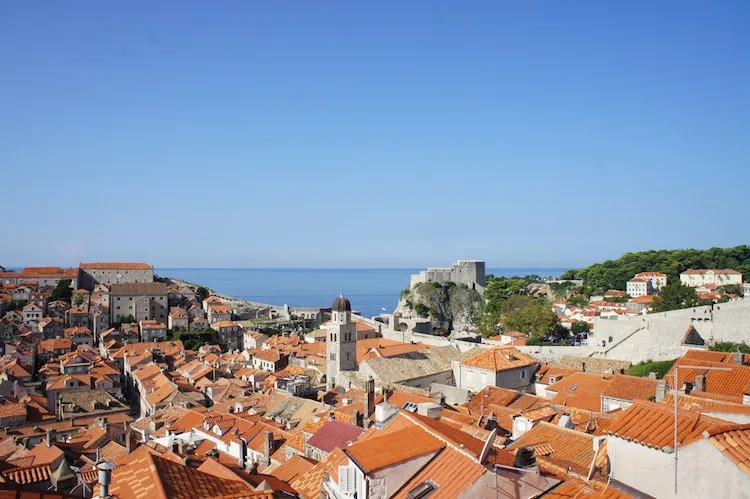 Tips for visiting Dubrovnik's City Walls
Go as early as you possibly can. The walls get busy but it's also really hot up there.
It costs 100kn for a ticket. That's about £10 and you can pay by card – This was September 2014.
Take cash for the bars along the way. There are a couple of bars on the wall and they might be overpriced and touristy but the views are incredible.
Pile Gate is a great place to start your walk. This is the western entrance to the Old City and you walk across via a drawbridge. Look out for the St Blaise statue, Dubrovnik's patron saint.
Buza Bar
Make sure you visit Buza Bar while you're in Dubrovnik. This is a perfect little bar outside the southern walls overlooking the Adriatic and Lokrum Island. It's a basic bar and doesn't serve food but it's those views you're visiting for!
To find Buza Bar, head to St. Ignatius Churchand follow the signs for 'Cold Drinks'.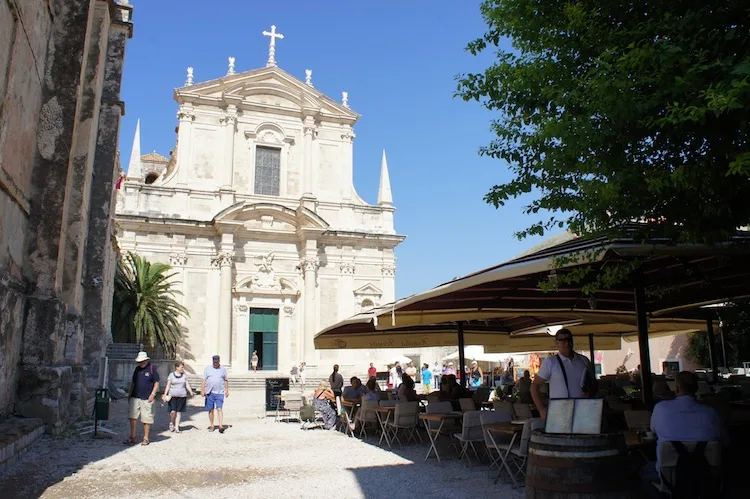 St. Ignatius Church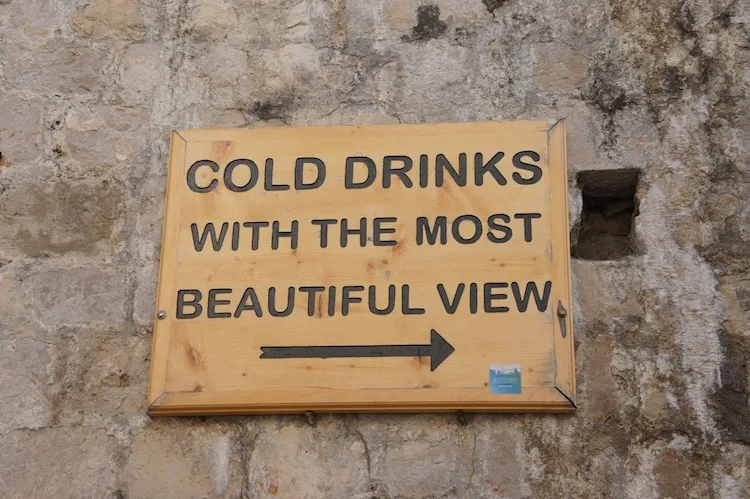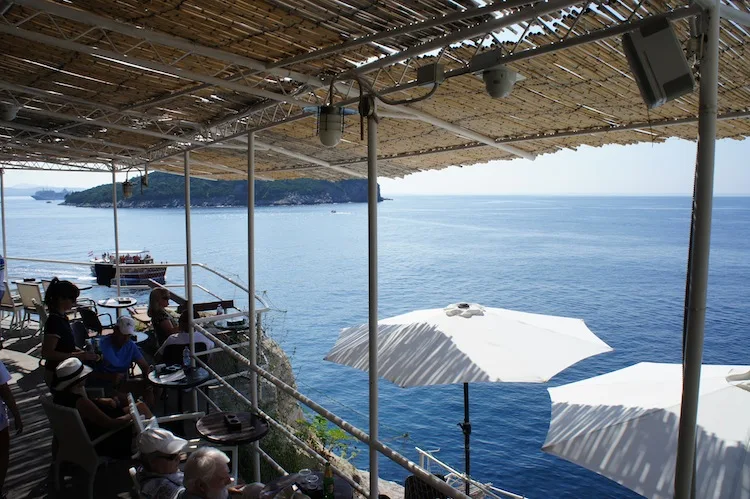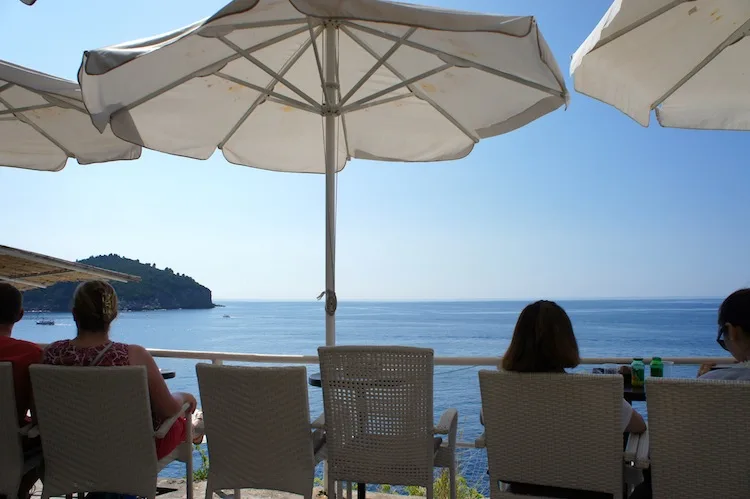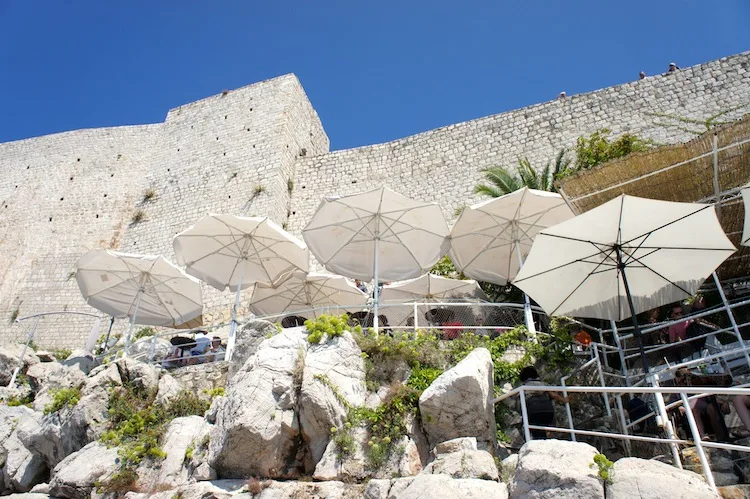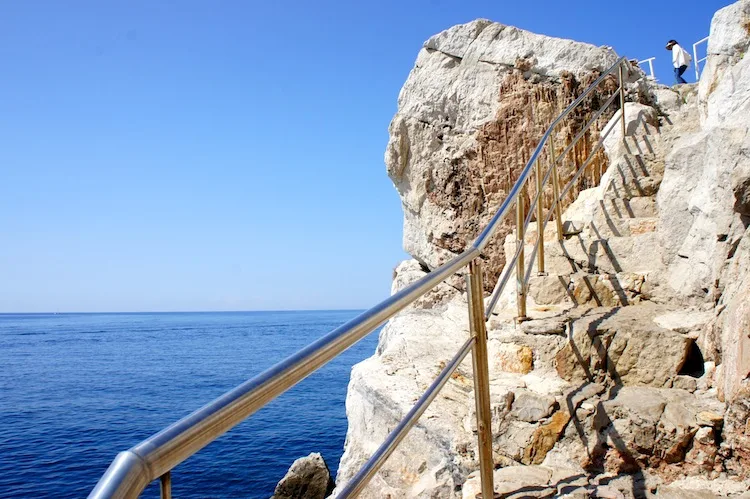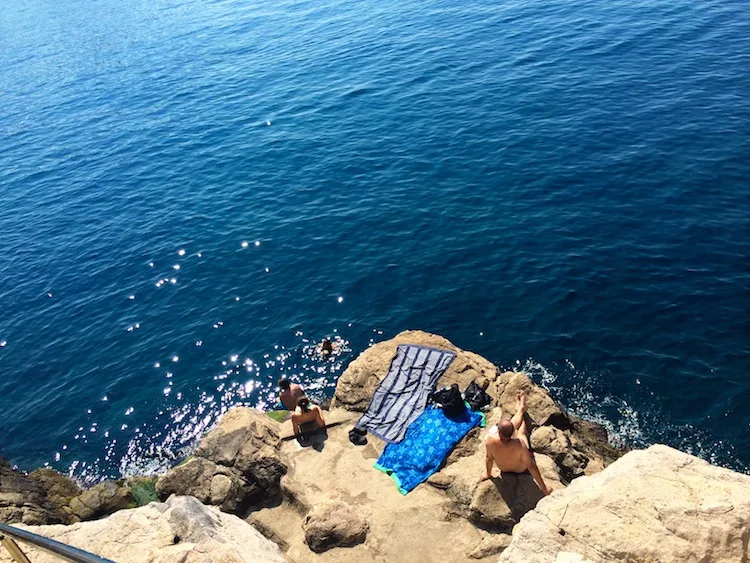 Dubrovnik was one of those cities I knew I'd want to come back to as soon as I arrived. There's a lot to do in this little city but as I was on a cruise we had just one day. Of course, we could have whizzed around to see all the sights but it was much nicer to take it in at a leisurely pace. Find a nice restaurant for a seafood lunch and enjoy a cold beer in the sunshine. Try every flavor of gelato your stomach can manage and soak up the vibe of this fairytale city.
Dubrovnik, I will be back!
I visited Dubrovnik during a cruise with Celebrity Cruises.