It seems like September is the month of amazing competitions so today I wanted to share with you a new one!
This is a Twitter competition from PhotoWorld and it's focused on photo memories.
I've said before that I don't buy souvenirs when I travel. I just take ridiculous amounts of photos and have them printed and displayed around my house. I can't think of a better way to remember my travels so I already love this competition.
The prize
1st prize – the new 16GB First Generation Lytro Camera, £250 worth of John Lewis vouchers and £250 CEWE Photoworld vouchers
2nd prize – £100 CEWE Photoworld vouchers
3rd prize – £50 CEWE Photoworld vouchers
How to enter
The competition will be running on Twitter over a 4 week period with a different theme for each week:
w/c 15th Sept: Family
w/c 22nd Sept: Friendship
w/c 29th Sept: Travel
w/c 6th Oct: Celebrations
To enter, you need to tweet a photo memory (in keeping with that particular week's theme) to @cewephotoworld with the hashtag #weprintmemories to be in with the chance of winning.
You don't need to enter each week, but more entries mean more chances of winning.
Every week, Photoworld will be sharing their favourite entries and, when the competition closes, three winners will be chosen at random.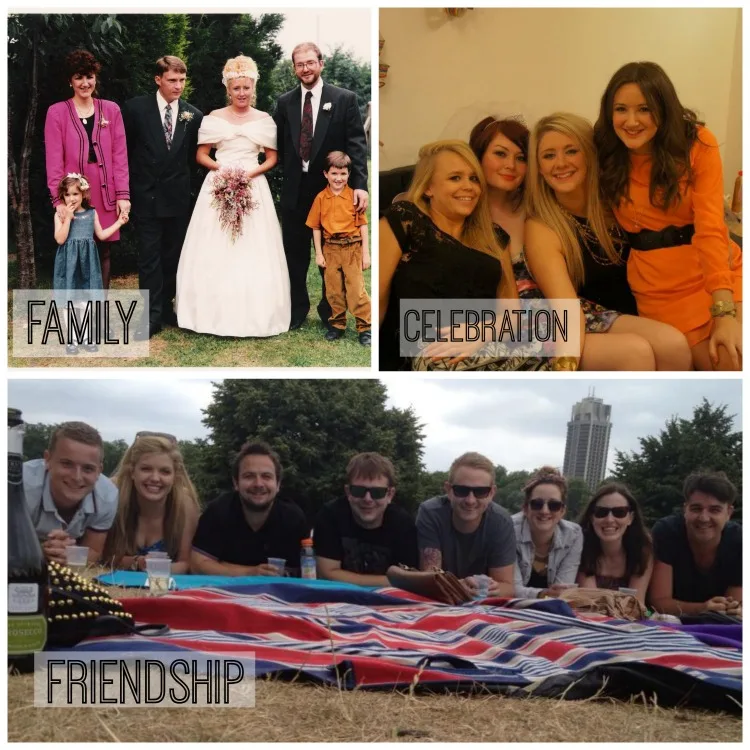 Here are the photos I'd enter. The one at the very top of this post was taken on Whitehaven Beach in Australia. It's still the nicest beach I've ever visited and it's almost compulsory to get a jumping photo that says 'oh em gee, look how happy I am!' while you're there.
My family picture was taken when I was about four at a wedding. My mum must have been about 30 and it freaks me out when I see how much I look like her now! Searching for a family photo made me realise I don't take nearly enough photos of my family so I'm now on a mission to change this.
My celebration picture was taken at my friend's hen-do and it brings back great memories. My friend is the one with the veil on (obviously!) and we were her bridesmaids wearing these gorgeous lace bridesmaid dresses.
My friendship picture was taken last summer in Hyde Park. It was one of those days were a casual day at the park led to a bottle of Prosecco which led to about 15 bottles of Prosecco and before you know it you've got one of those hilariously random days you'll remember forever (well, sort of remember anyway!)
More info
To find out more about the competition and the prize, visit the PhotoWorld competition page.
Good luck to everyone entering!