Tomorrow morning I'm flying to Denmark for Copenhagen's fourth annual Wondercool festival! I've become a little obsessed with Scandinavian coolness recently and I don't just mean the temperature. I'm not alone in my obsession and 'Scandimania' is spreading worldwide. You see, the Scandinavian's are just so damn cool.
There's even a new book out by Michael Booth about Scandinavians called, 'The Almost Nearly Perfect People: The Truth About the Nordic Miracle' which pretty much solidifies my point.
Wondercool is Copenhagen's major winter festival with a focus on art, architecture, design, food, fashion, music and cultural experiences. That's pretty much my seven favourite things put on show for an entire month. To say I'm excited would be a massive understatement.
My Wondercool Trip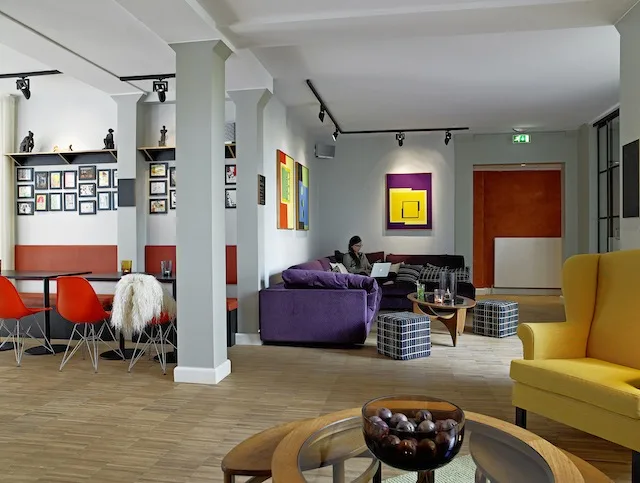 I'm flying with SAS for the first time ever and staying at Kong Arthur Hotel. Already I can see that the hotel has that gorgeous, laidback style that I love. It's homely and comfortable but also elegant and stylish. Arthur Hotels are also sustainable hotels and are the world's first co2 neutral hotel group.
Here's what I'll be up to for four days in Copenhagen:
Tuesday: Exploring Copenhagen (suggestions welcome!)
I have a day to myself to explore the city with a Copenhagen Card. I'm planning to use this time to see some of Copenhagen's main attractions such as The Little Mermaid, Christiania and Tivoli and some museums and galleries too. If you have any suggestions or things you think I can't miss, please let me know!
Wednesday: Beer, massages and a gastronomic theatre
On Wednesday I'm going to the Carlsberg Brewery for lunch and a tour. Carlsberg has been brewed here since 1847 and I've been promised that beer and schnapps will accompany the lunch.
My liquid lunch will be followed by luxury relaxation and a deep massage at Ni'Mat Spa at the hotel. The spa has a water temple with a hot tub, a sauna, an aroma steam bath, a cold water bucket (which I'll probably give a miss), and an area for relaxation. This sounds like the perfect day already.
In the evening I'm going to a show that promises to combine gastronomy and theatre. 'The Snow Queen at Theatre Republic: Taste of Emotions' is an interactive food and theatre experience like nothing I've been to before.
There isn't much about it online but this is what it says on the website:
[quote_simple]"The team behind the sold out Gastronomic Theatre experience "The Prophecy of the Volva" have now created yet another magical universe that stimulates all our senses. The show becomes a thrillingly tasty experience where sounds and smells turn into extraordinary visuals."[/quote_simple]
Thursday: The Killing, markets, fashion, bands, poetry and beer
On Thursday morning I'm talking a walking tour to see locations from The Killing and The Bridge. I've never seen The Killing (I know, I'm pretty much the only person in the world who hasn't) so I've downloaded the first season to start watching on the plane.
In the afternoon I'll be exploring Torvehallerne market and indulging in as many local delicates as I possibly can. I'll then be checking out Copenhagen's fashion scene and it's quite likely I'll start splashing some cash.
Thursday evening is going to be a lot of fun as the Frost Festival comes to the Kong Arthur Hotel with an event called 'Songs from a Hotel Suite'. This will be "a night devoted to poetry and music inside the legendary Copenhagen hotel Kong Arthur." A cool Danish band with an even cooler name, Eggs Laid By Tigers, are playing and after a morning listening to them on YouTube I can't wait to see them play live.
On Thursday evening I'll be heading to the meat packing district to go to the newly opened Restaurant KUL. I'll then be exploring Copenhagen's nightlife in the red light district at Mikkeller where there will be plenty of award winner local beers to try.
Friday: Design Museum and a Walking Tour
I'm hoping to take one of Copenhagen's free walking tours on Friday. I took one in Berlin for the first time and it was a brilliant way to find out more about a city in a fun and interactive way.
I'll be going to the Design Museum in the afternoon to see an exhibition called '3 perspectives on everyday design' before I fly home on Friday evening.
I have been invited on this trip by VisitDenmark but all thoughts and random comments are my own. I'll be travelling with my lovely blogger buddy Nicole from Bitten by the Travel Bug. As always, I'll be posting lots of pictures on Instagram and if you'd like to see more from the festival on Twitter, check out the hashtag #Wondercool.