This week's travel guide is a weekend guide to Amsterdam and is written by Eppie Shepherd, the fabulous London lifestyle and travel blogger.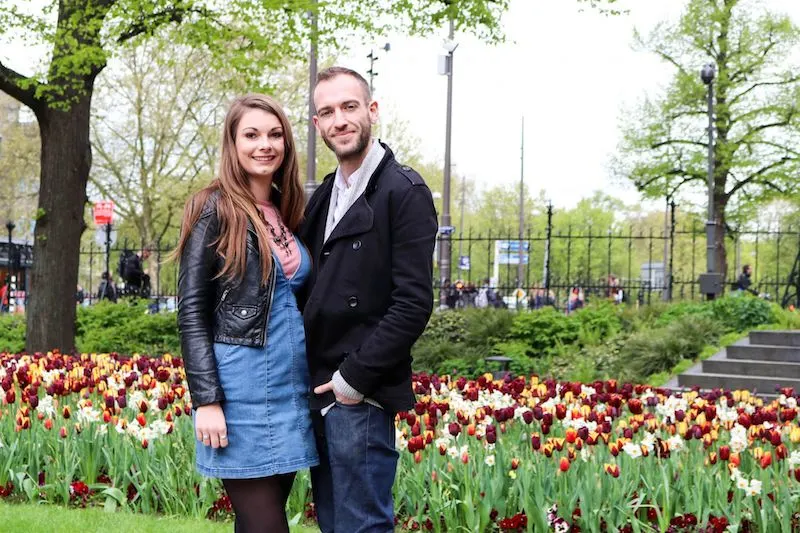 Amsterdam is perhaps one of the most diverse European cities, attracting visitors from all walks of life at any age. Beautiful cobbled streets and miles upon miles of floral canals wind around the chilled out vibes of the coffee shop culture and infamous Red Light District.
A collection of museums are perfect for exploring during a rainy day whilst giant green parks see locals and tourists come together to soak up the sunshine. A complete mix of modern and traditional, Amsterdam is truly unlike any other city in the world.
Let's begin our guide with some of the top things to do in Amsterdam…
Top things to do in Amsterdam
Everyone knows the top few things to do in Amsterdam and they are recommended for a reason.
The Anne Frank Museum is an obvious choice with the Van Gogh Museum a close second. Be sure to book tickets in advance for both of these attractions.
By the Van Gogh Museum you'll also find the popular Rijksmuseum with its vast collection of art. Again it's recommended to book tickets online and if you're going to explore a handful of museums, the I Amsterdam city card could save a few pennies. Speaking of which, the popular selfie sign is located just outside!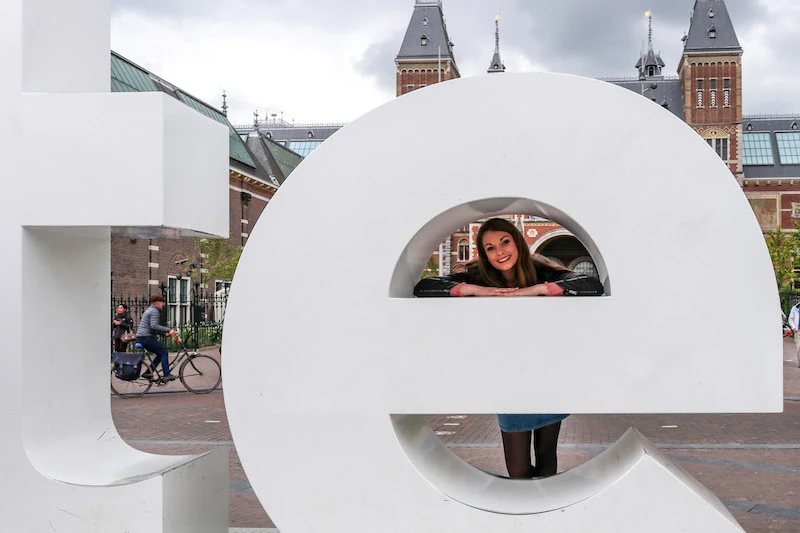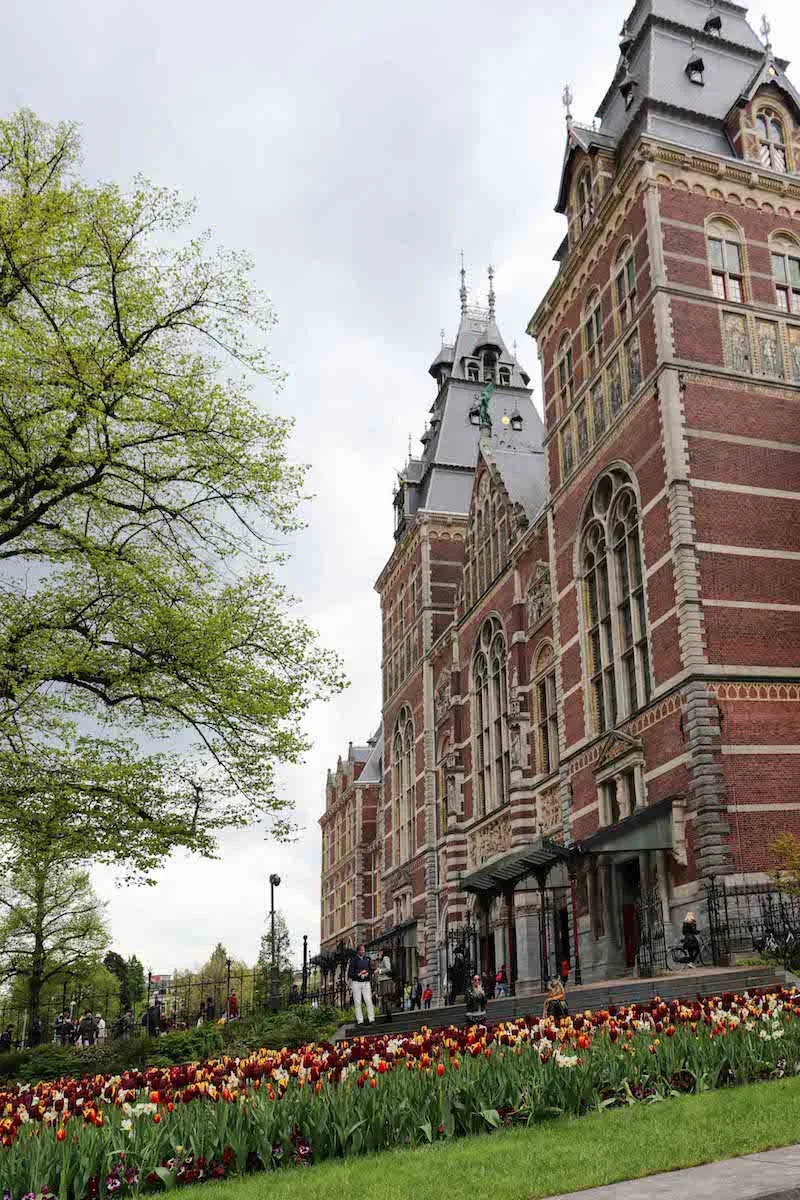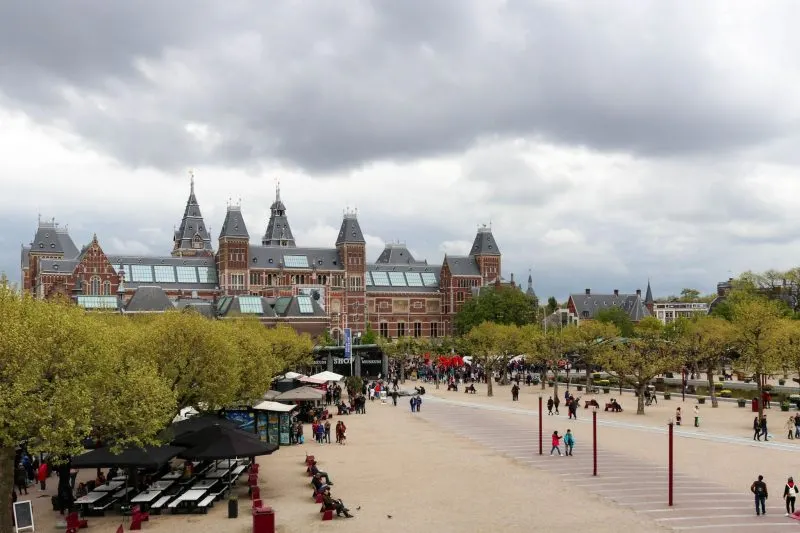 Additional museums to take advantage of include Body Works (not for the squeamish!) the Stedelijk Museum known for its collection of modern art, the Tulip Museum and Cheese Museum.
The Sex Museum is a highly entertaining way to spend an afternoon and a cruise on the canal is a wonderful way to see the city. But if you want to see more than the top tourist spots, the Moco Museum is a lesser visited gallery showcasing modern art throughout the year. Until August you can catch a Banksy/ Dali exhibition with permanent works from Damien Hirst and Andy Warhol.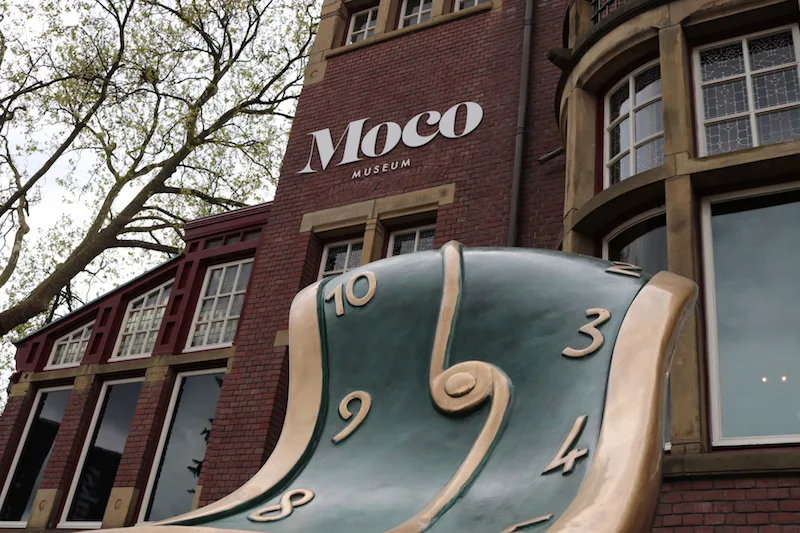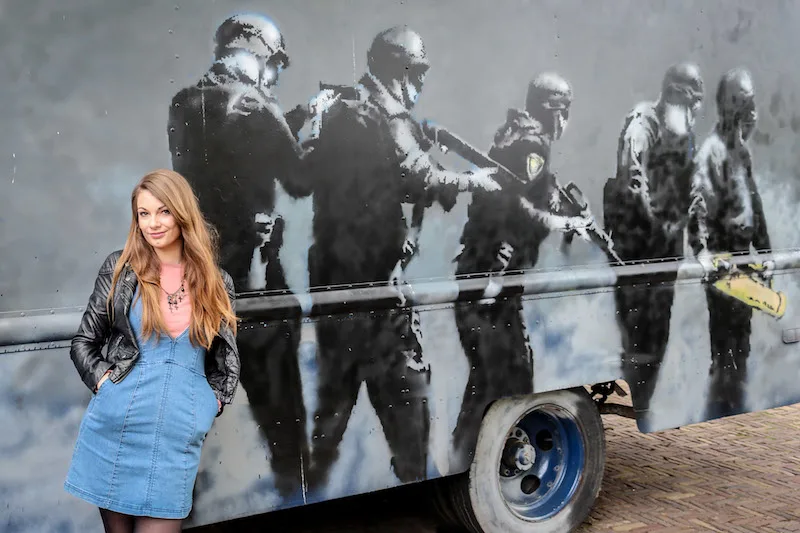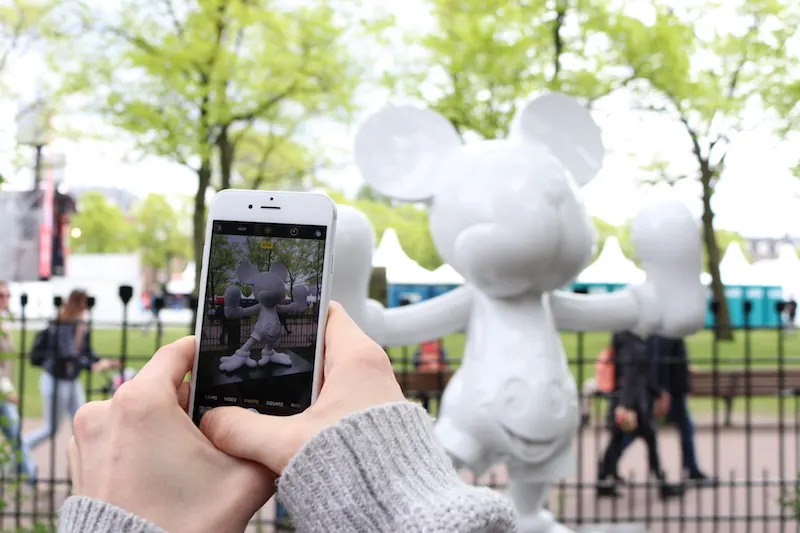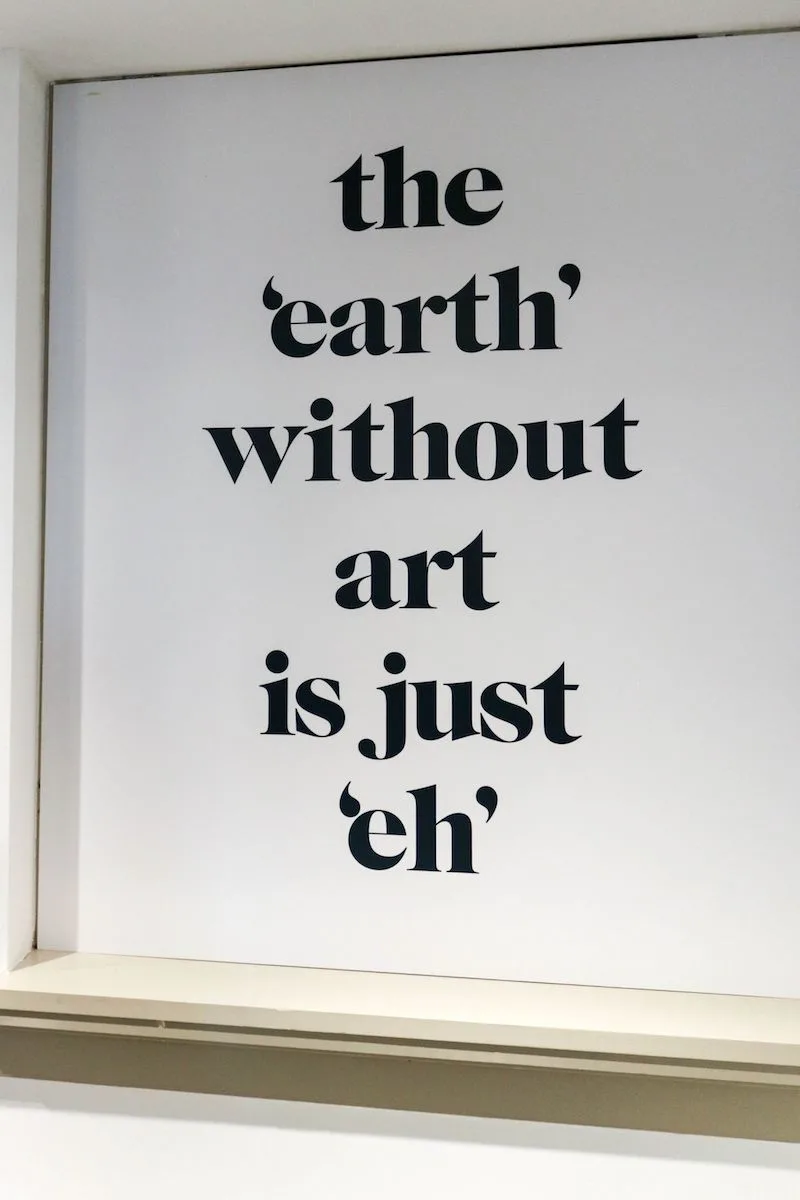 Of course the most famous thing to do in Amsterdam is to experience the coffee shop culture. Should this be on your agenda, then our recommended shops included Rookies and Amnesia, which are perhaps the most popular in Amsterdam. Just remember that the city serves it strong so don't go in trying to be cool and ordering the most hard-core choice on the menu! The staff are always friendly and used to tourists so ask questions and they'll be happy to help.
Other ways to explore the city include wandering or cycling through the many parks in Amsterdam. Vondelpark is a great place to start before mooching to Rembrandt Park which has more open grass and even a little farm at its peak.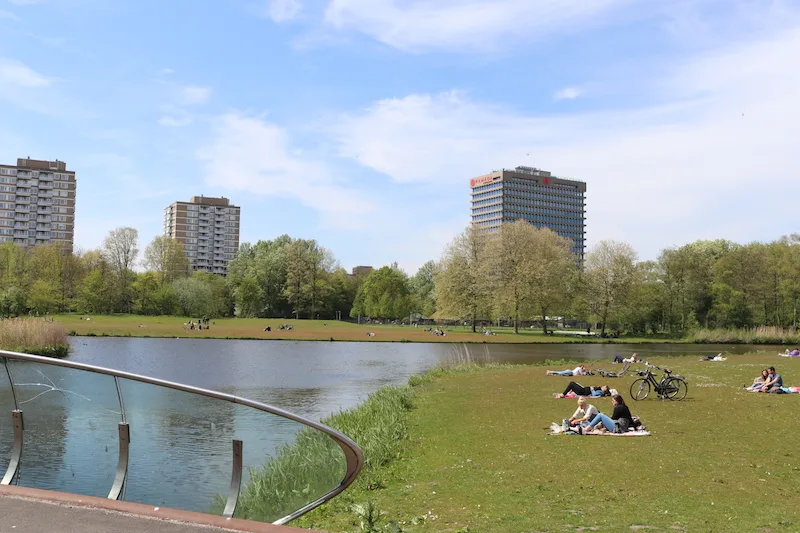 If you fancy seeing more than the city centre, than Keukenhof is the place to go for a day out with the tulips, just 1 hour from the Central Station.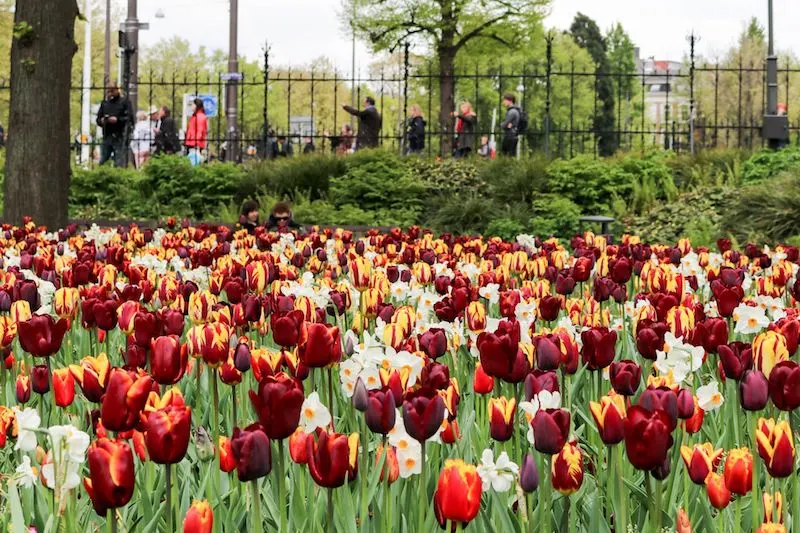 Where to stay in Amsterdam
Amsterdam is home to probably one of the most creative collections of hotels in the world, many turning 17th century canal houses into quirky boutique properties.
The Volkshotel is perhaps of one the most unique, located in an old newspaper HQ with 172 rooms each ranging from a nature cabin to Mrs Massive, where even the cupboard fits a double bed.
Other popular choices include the historic flair Ambassade Hotel, former diamond factory Sir Albert and luxury 5* Hotel Pulitzer.
If you're looking for more of a home away from home experience, Amsterdam is of course filled with hundreds of beautiful apartments and even houseboats that float along the city's famous canals. Yays Zoutkeetsgracht and the Eric Vokel Suites
Eric Vokel offer some beautiful apartments but for you AirBnb fans, you'll be spoilt for choice.
---
If you're looking for a different want to see Amsterdam and the cities in surrounding countries then check out this Amsterdam River Cruise by Heather on Her Travels. It looks like such a great way to see SO much in a short space of time!
---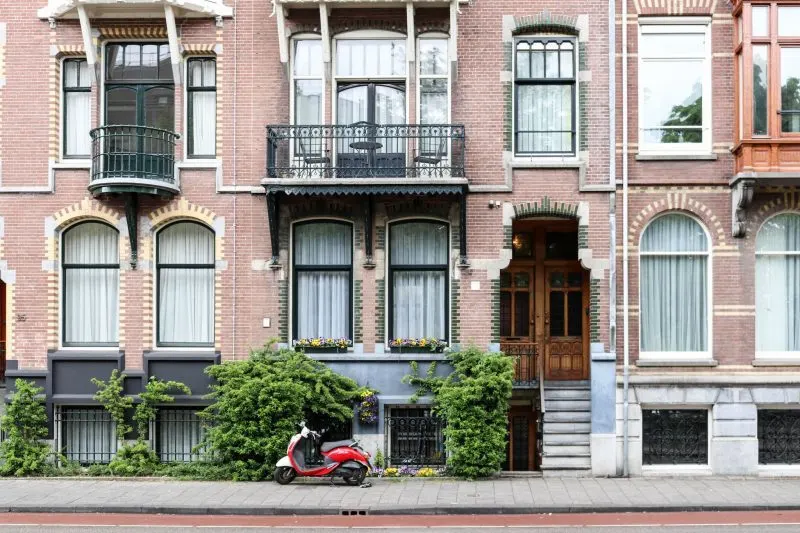 Where to eat and drink in Amsterdam
There are of course your usual top dining restaurants in Amsterdam but the best food is found within cafes or pop up street food. On our odd evening out, I particularly enjoyed the all you can eat sushi at Sumo with other pinned choices being Restaurant Jansz, Café de Jaren and Eetcafe Koevoet.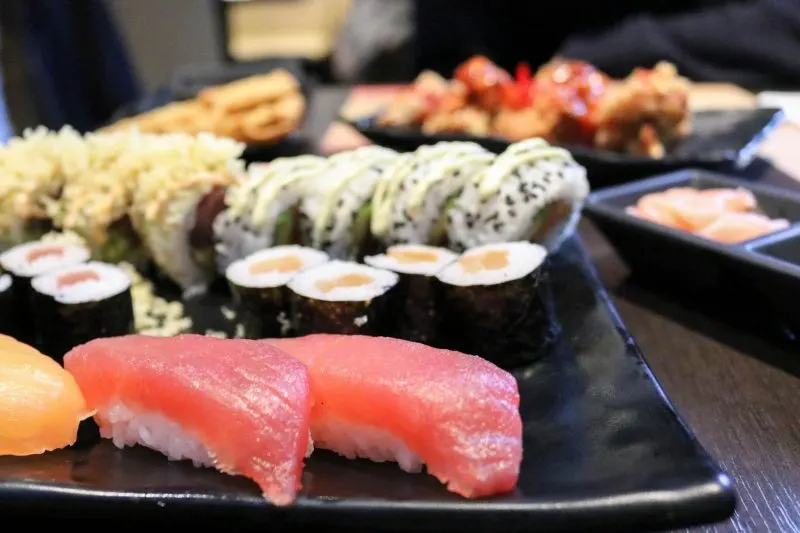 I'd also love to return and eat at Singel 101 where the chefs will only ask for a list of things you don't like, creating a completely bespoke menu just for you.
Apart from eating, Amsterdam is also loved for its fantastic bar scene. Featuring some of the world's top bars, going out for a cocktail of two is a must.
Vesper
James Bond themed Vesper was a good choice for a more quiet sophisticated drink, with a few chatty locals inside.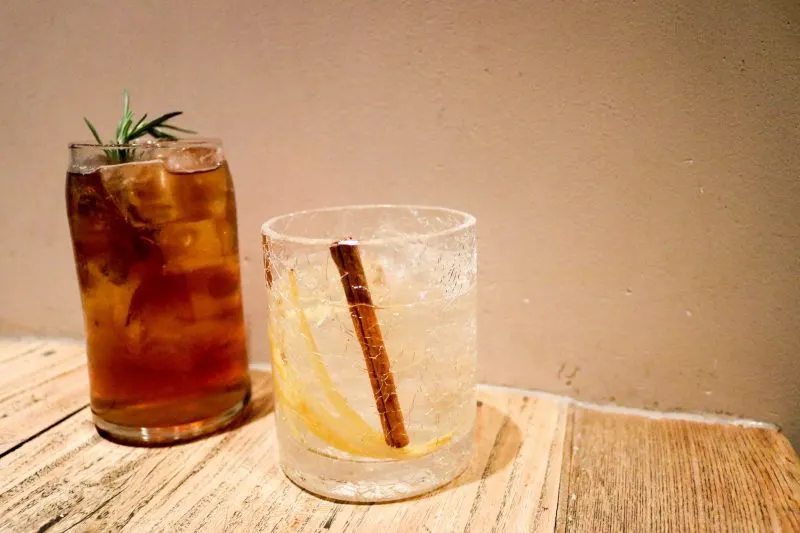 Tales & Spirits
Our favourite was the lively Tales & Spirits which serves a creative collection of drinks in a buzzing room where you'll be lucky to get a table without a reservation. We popped by at 10pm on a Sunday night and were happy to only wait 20 minutes outside on a wooden bench, located in a tiny narrow street.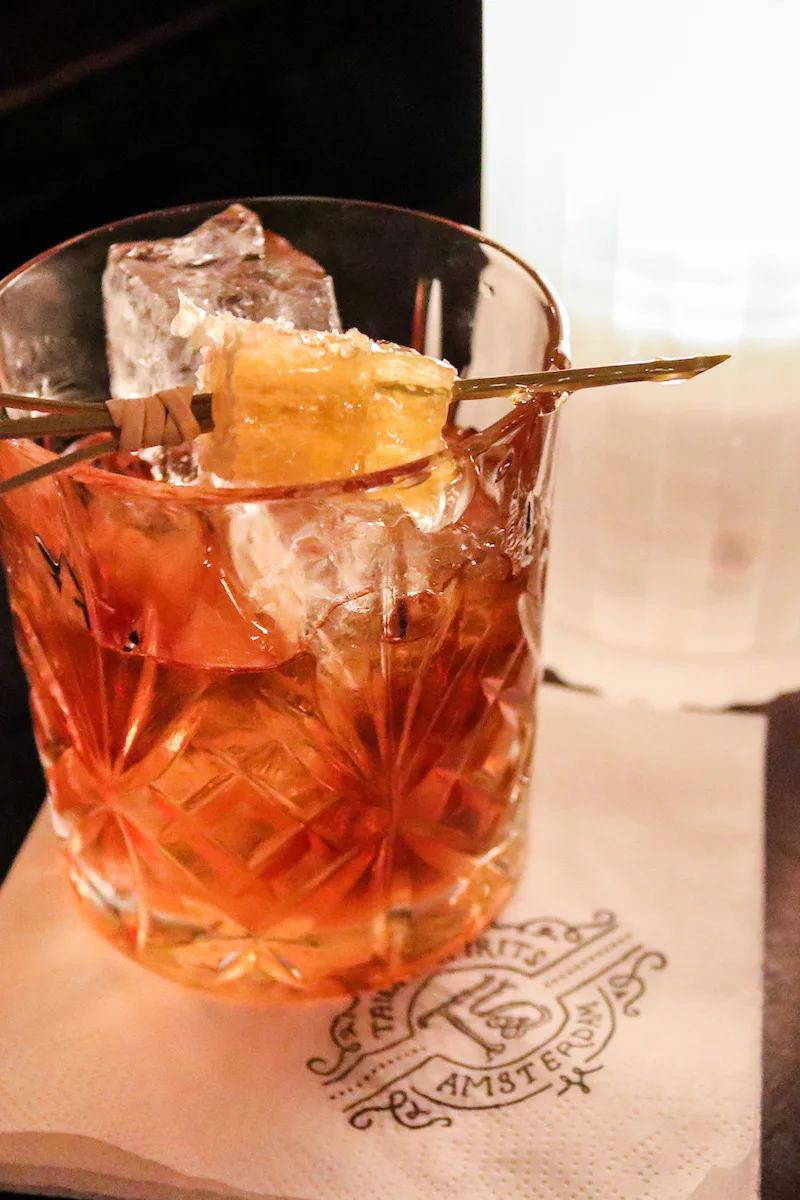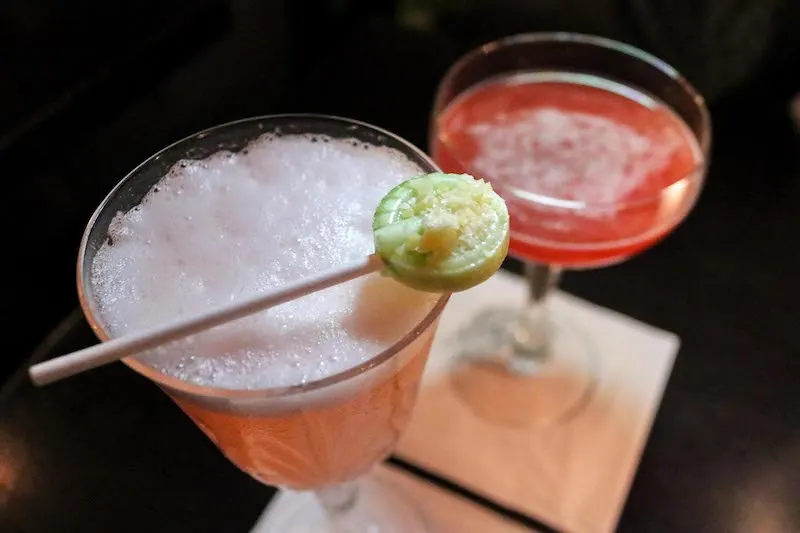 Hiding in Plain Sight
Although we didn't get to visit this award-winning bar, we'll definitely be booking it in next time. Known for even more quirky menus and in a crafty yet cosy space that themes itself around the 1920s.
Unusual eats
Like many hipster cities, Amsterdam is packed with quirky cafes (the kind that sell actual coffee!) and fun foodie stops that you would be unlikely to find anywhere else.
Aardbei
My favourite discovery was Aarbei, a small quiet café themed around one particular ingredient that if you speak Dutch you'll have already guessed! That's right; everything on the menu featured some kind of strawberry, from smoothies to pancakes to everything in between!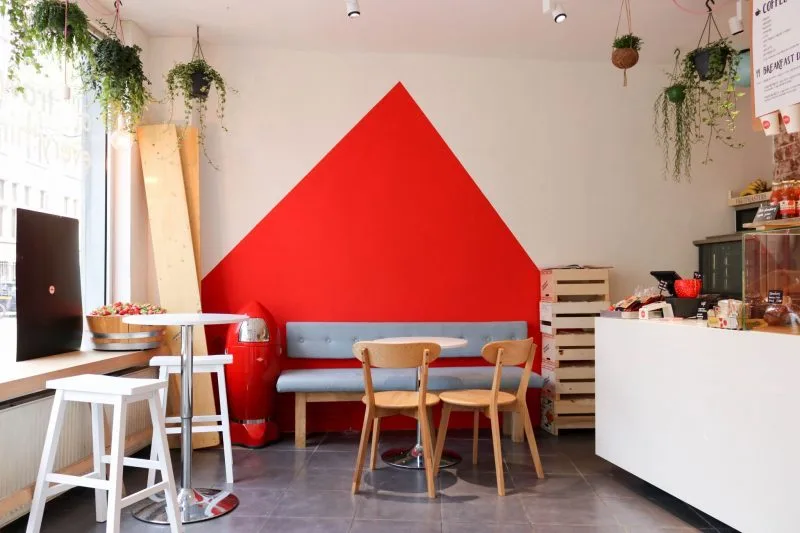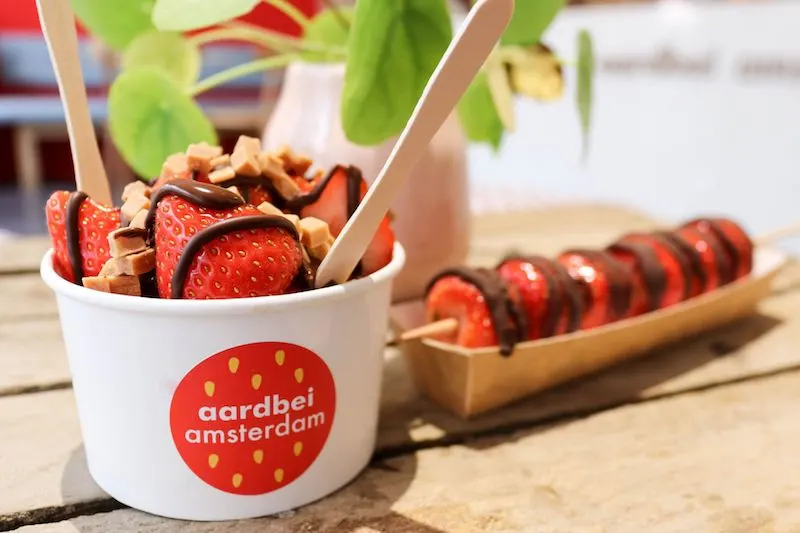 Floor 17
Other great finds included the Floor 17 bar which combined refreshing cocktails with panoramic views of Amsterdam's Rembrandt Park. Open for lunch, dinner and cocktail hour, this is a great place to come at any time of day depending on the view!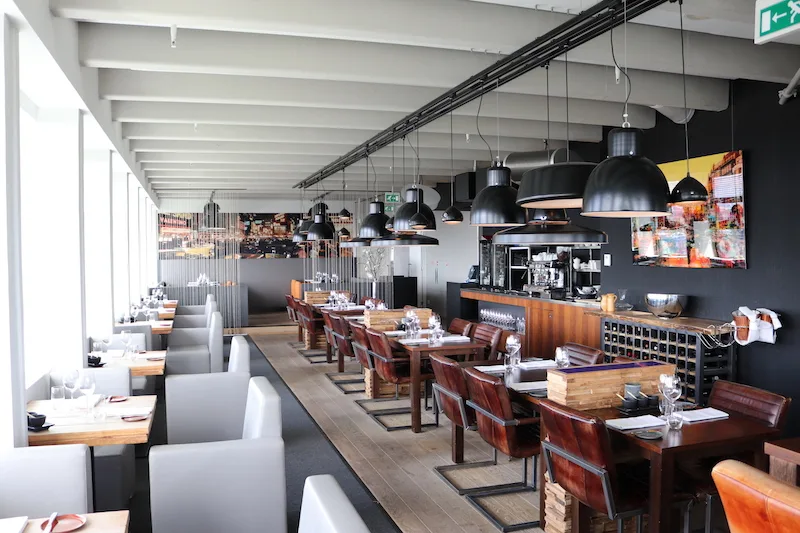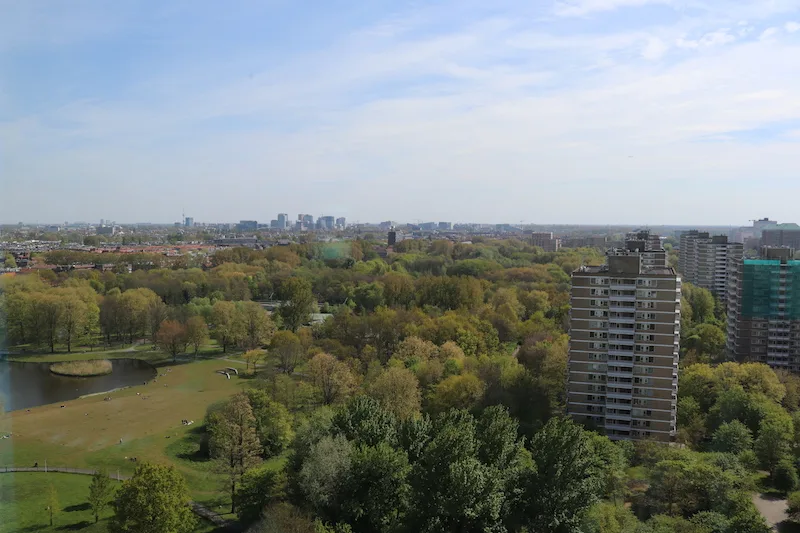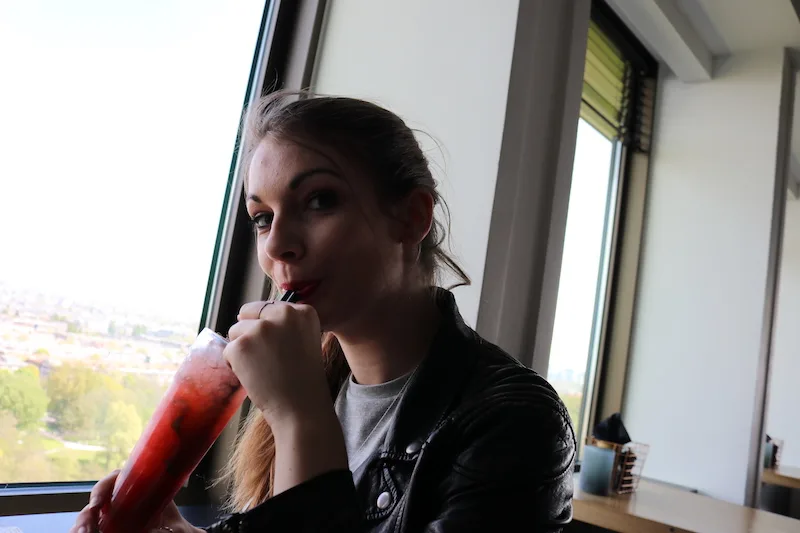 IJsmanchap
We came across IJsmanchap whilst making our way to Rembrandt Park. Serving delicious homemade popsicles you'll find lines of visitors outside licking lollies on warmer days.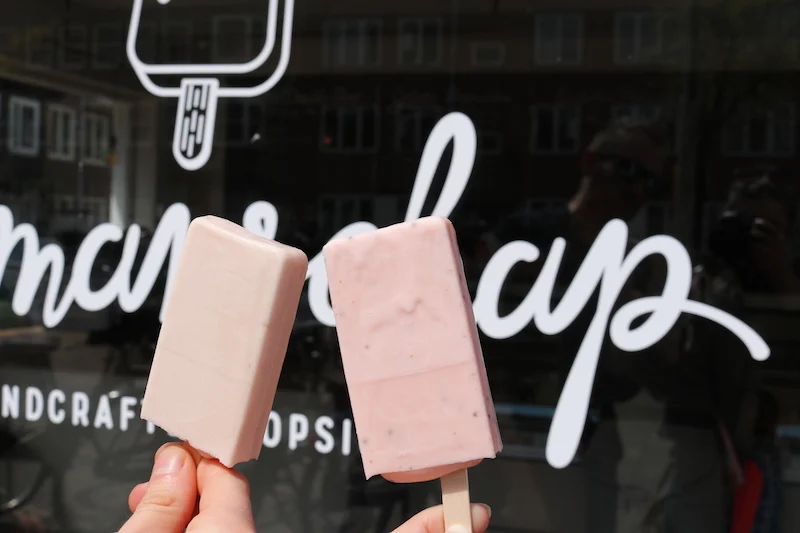 Lite/Dark
Amsterdam has quite a variety of healthy cafes and Lite/Dark is a popular choice. The split menu combines smoothie bowls, rolls, quesadillas and power soups with a selection of healthy delicious drinks. And their interactive online menu is quite the fun introduction!
CT & Coconuts
Another of Amsterdam's themed cafes, CT & Coconuts is inspired by the beach life serving up coffee, coconut juice and incredible sounding food from breakfast until dinner.
Other top tips for a weekend trip to Amsterdam
The Amsterdam public transport is particularly easy to use. We recommend purchasing a GVB pass on arrival from the office outside the Central Station for the length of your trip.
If you have a late flight, luggage storage can be found in Central Station for approximately 10 euros a day, just make sure to get there before the lockers fill up around midday!
Massive thanks to Eppie for putting together this weekend guide to Amsterdam. You can check out her 3 day Amsterdam itinerary over on her blog Eppie.me.uk
[one_half padding="0 5px 0 5px"]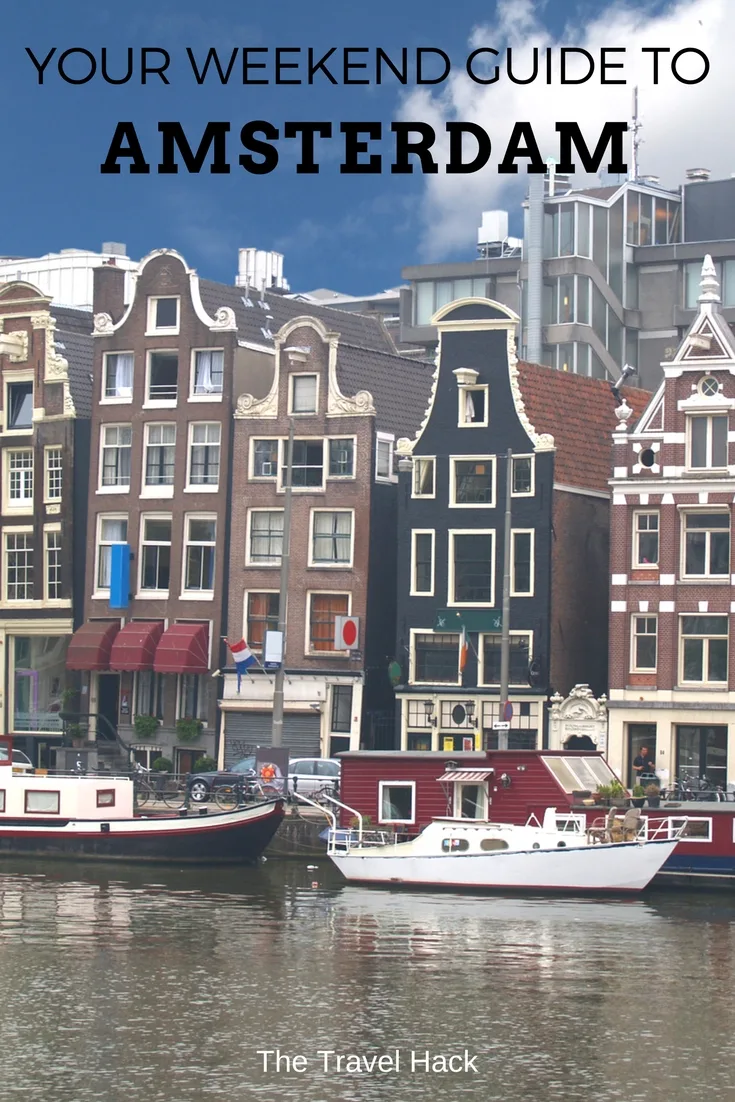 [/one_half]