Calling anyone who loves the great outdoors and loves having microadventures close to home. This is also for anyone who has young kids and would love to take them to a festival but the thought of a festival with kids is kind of terrifying – especially camping at a festival with kids!
That was me a few weeks ago until I heard about the Big Little Tent Festival.
The Big Little Tent Festival takes place this weekend, July 22-23, and it was launched by the Caravan and Motorhome Club. But this isn't a festival like you know it because it's something you host yourself. Yes, it's your own mini festival!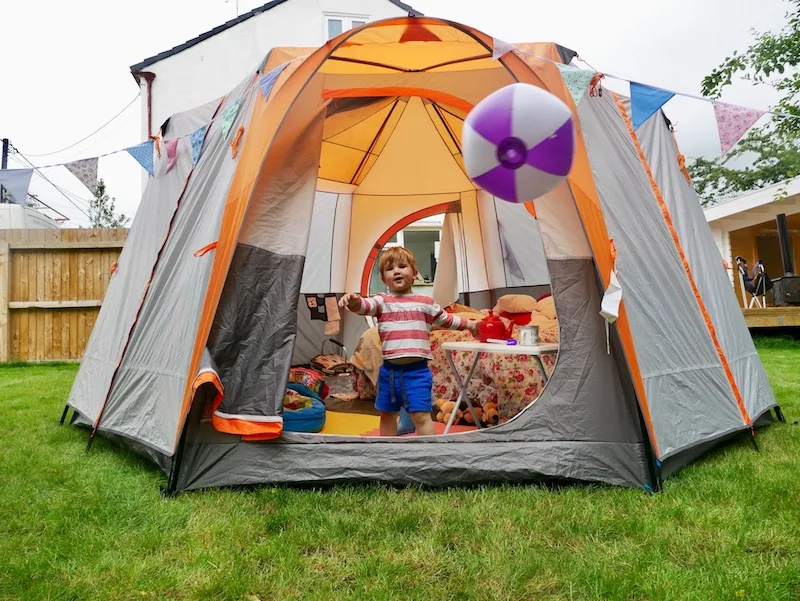 It's about exploring the great outdoors and having a microadventure in your own back yard. It's about pitching a tent in your garden, setting up your garden bar, playing your favourite songs as loud as your neighbours will allow and letting the kids run wild with your own garden festival.
You can go on to the Caravan and Motorhome Club's website and sign up online at www.camc.com/bltf to register for a free festival pack which includes bunting, flags and wristbands to enhance the experience!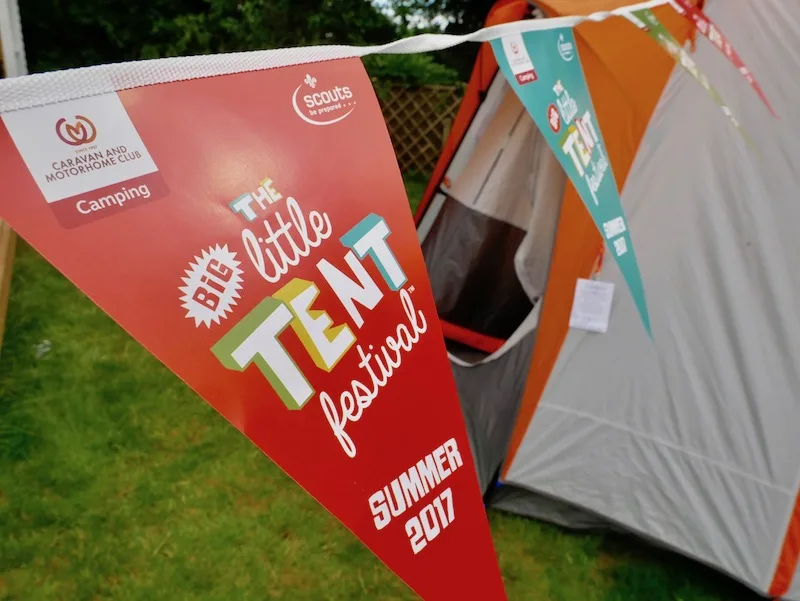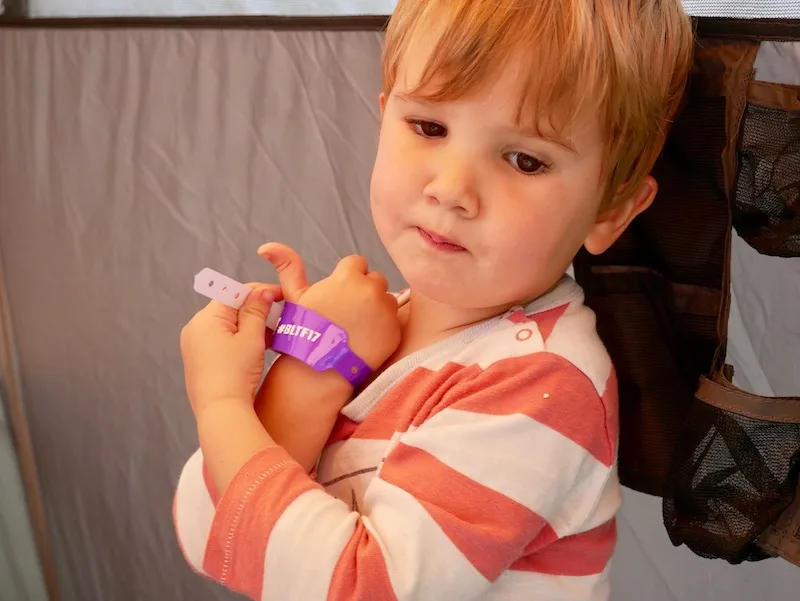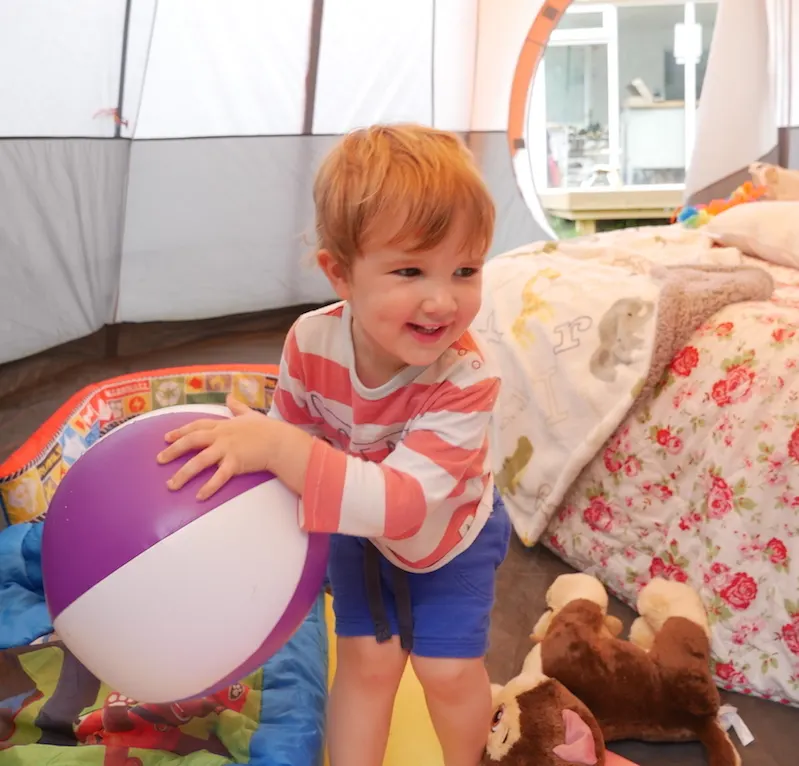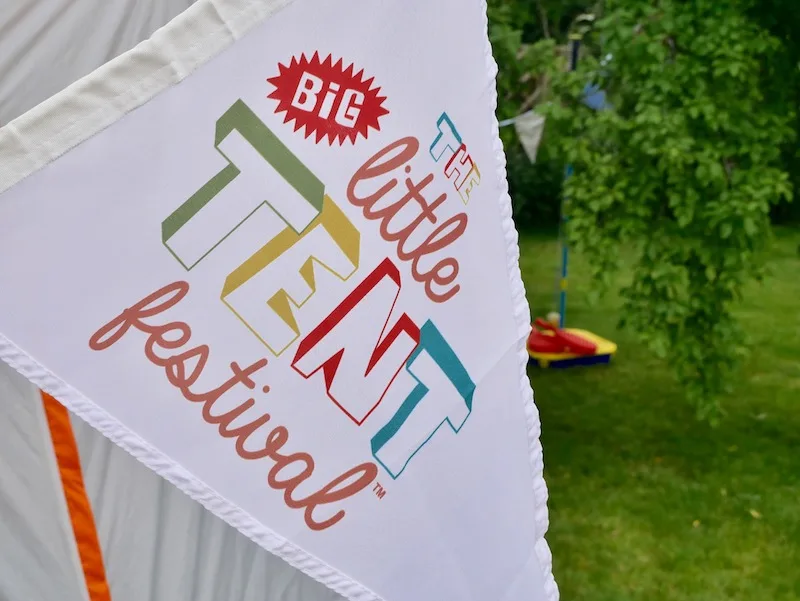 When you sign up you can also enter a prize draw to win a week-long European camping holiday when registering for packs. Don't worry if the weekend of 22-23 July isn't convenient, save the festival pack and host an event on a date that suits you during the summer holidays.
The Club have seen a 20% increase in camping bookings in the last year – maybe because more families are opting for affordable staycations?
Two weeks ago I went on my first camping trip with the boys and it was brilliant. We all had so much fun and it's such an affordable way to have an easy weekend break. I was really nervous about taking them camping. George is 2 but Joseph is only 8 months old and I had visions of his waking up in the night and screaming and waking up half the campsite
So we tried camping in the back garden, just to give it a go and mainly to give the boys a space to play in on a lazy Sunday afternoon. And they LOVED it. They played in the tent all afternoon and had so much fun. Seeing how excited they got when playing in the tent made us realise that camping wouldn't be so difficult.
We ended up leaving the tent set up in the garden all week and it became like an extension of our house and an extra room to play in!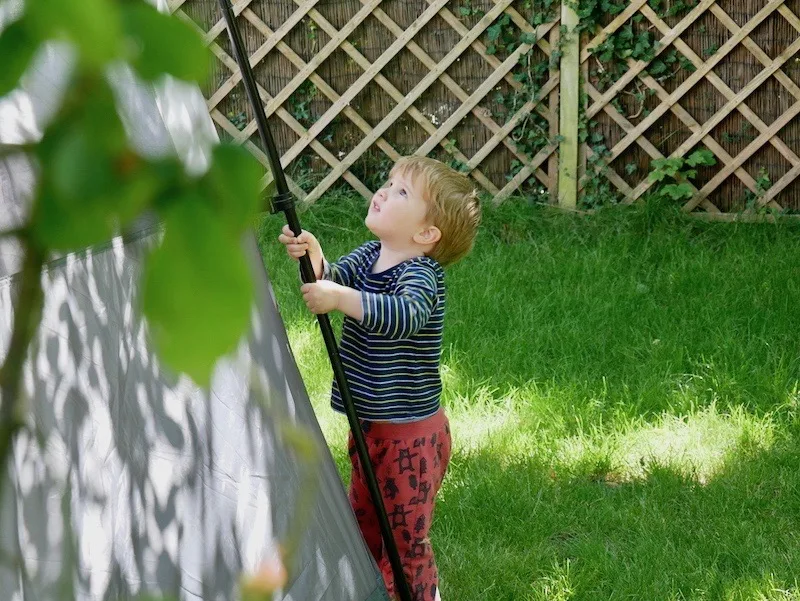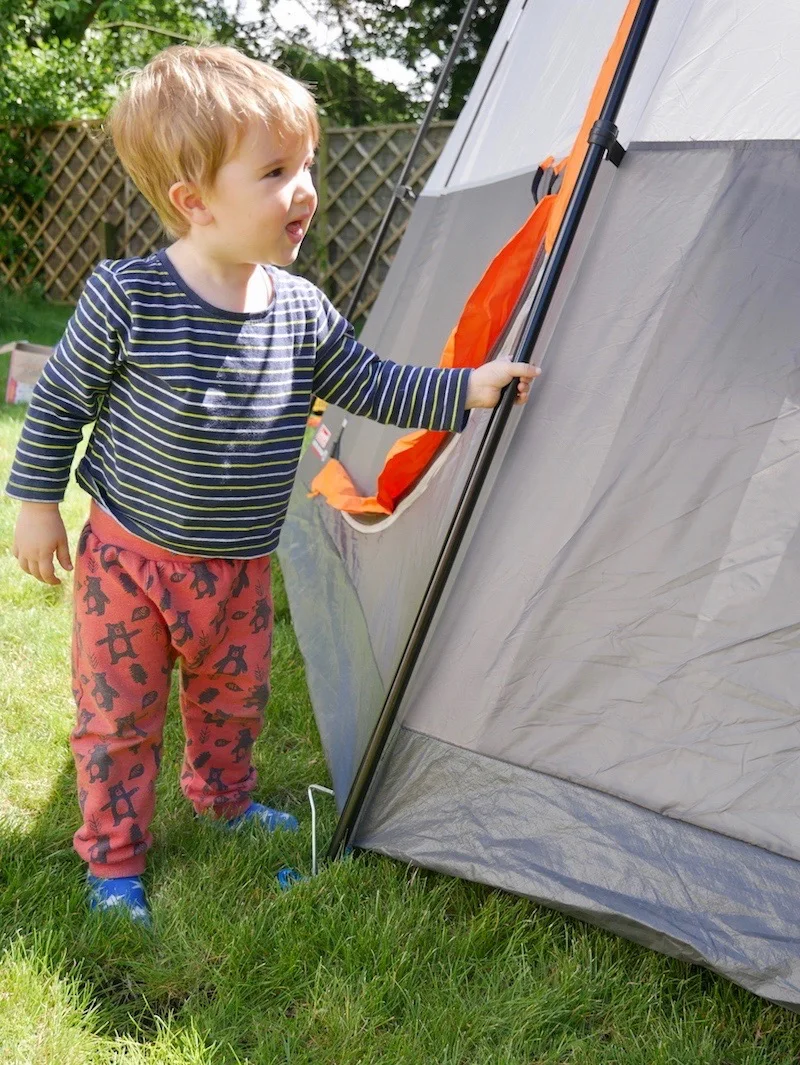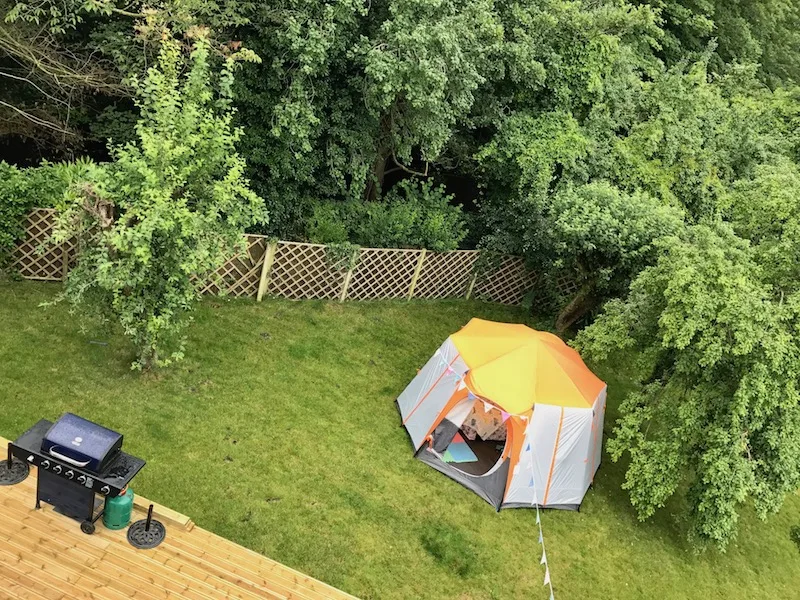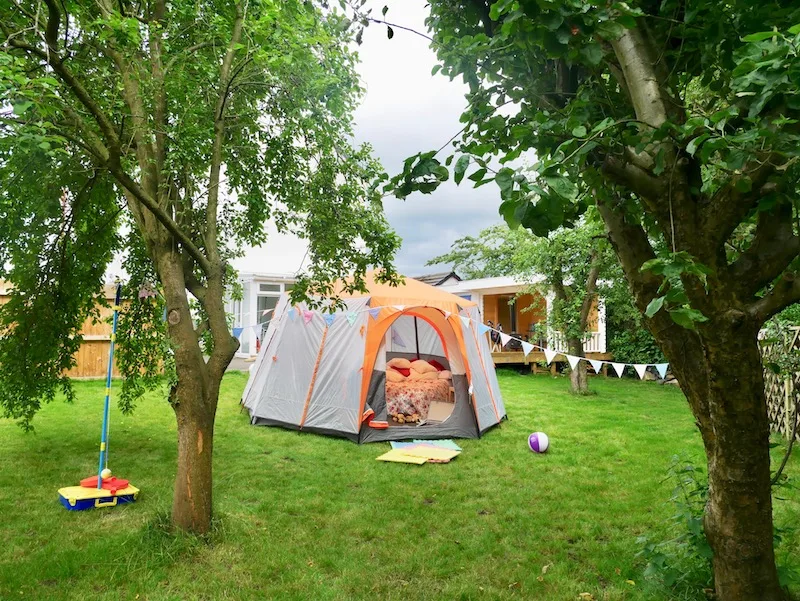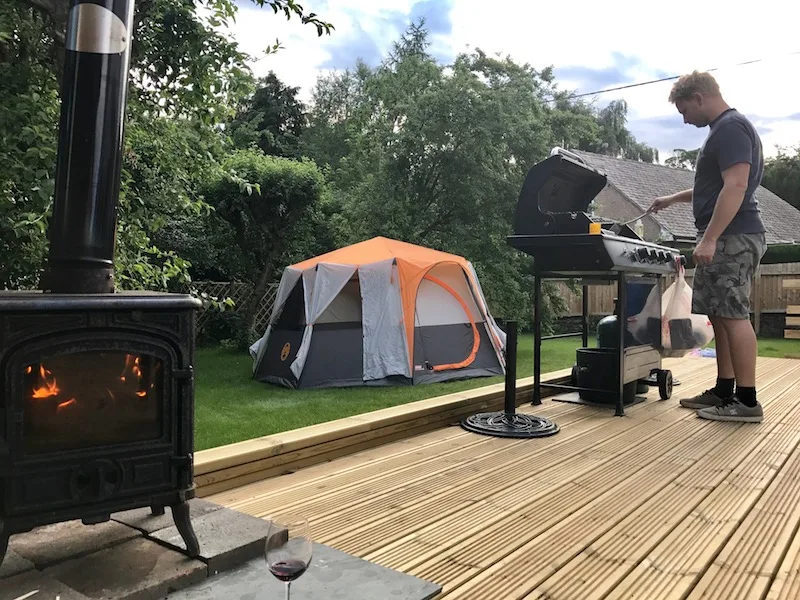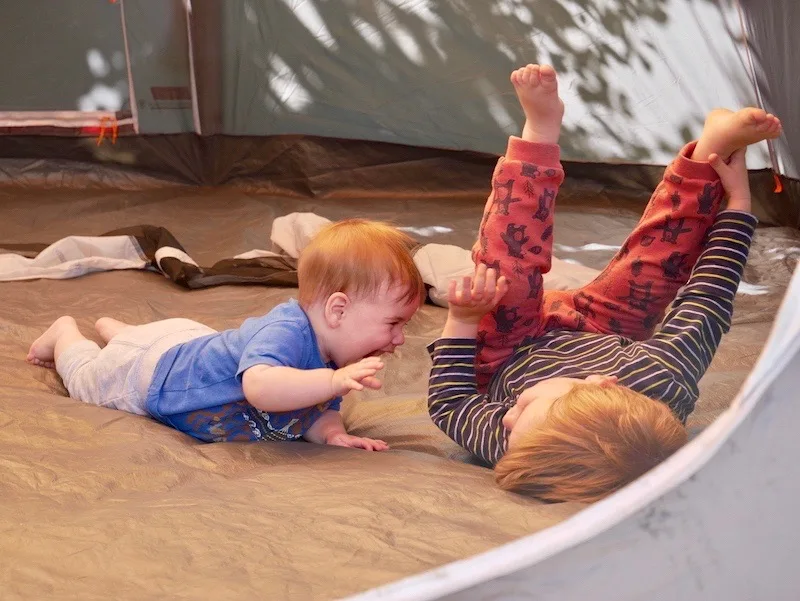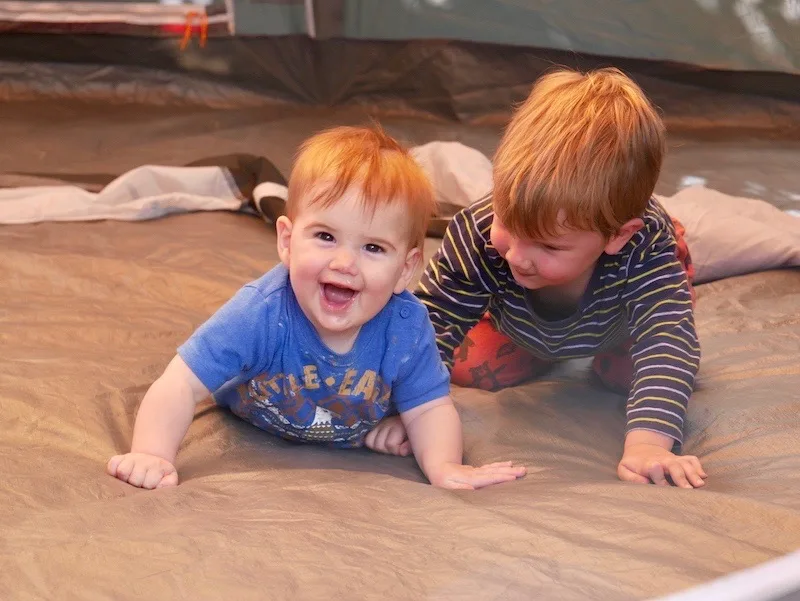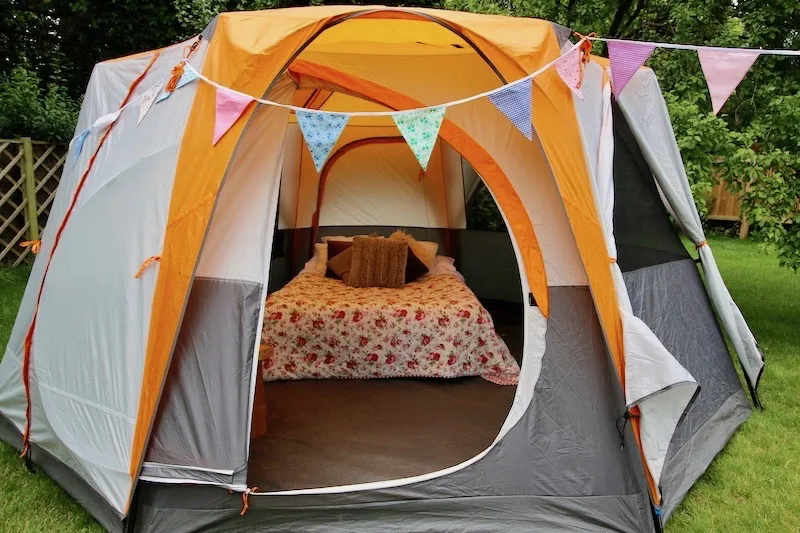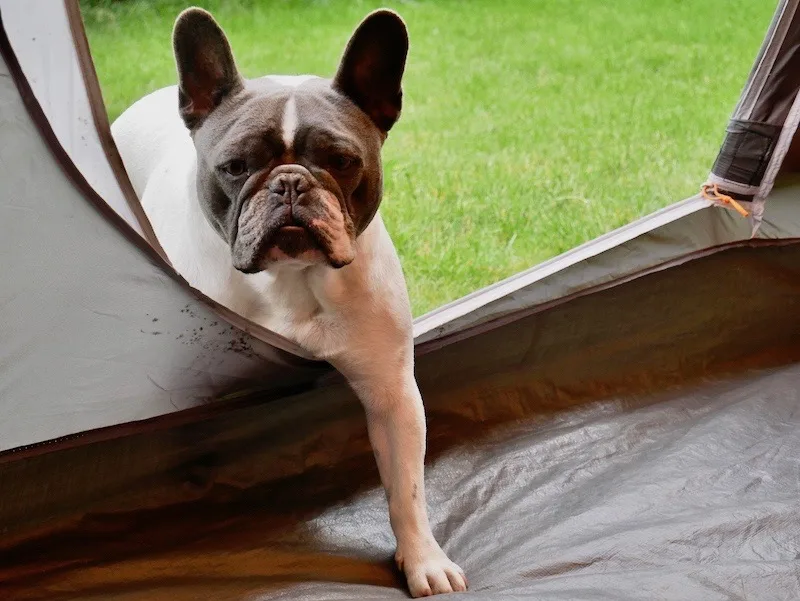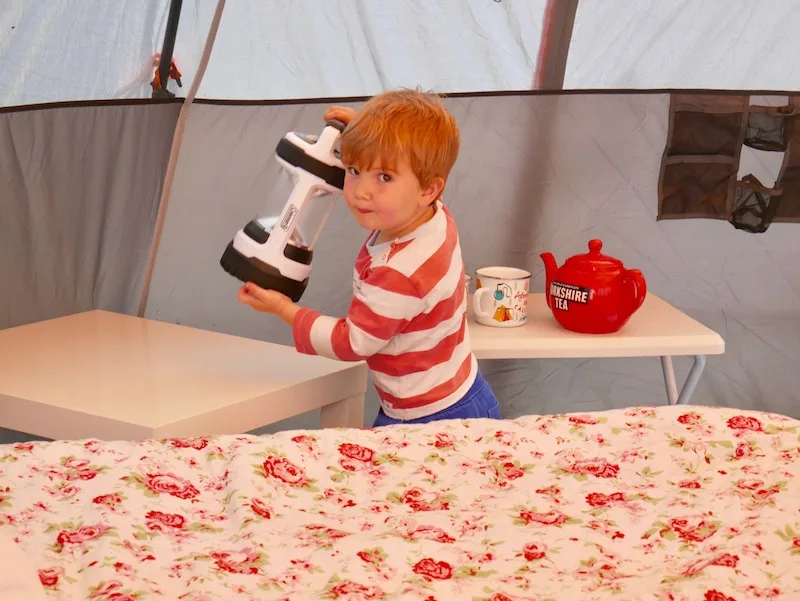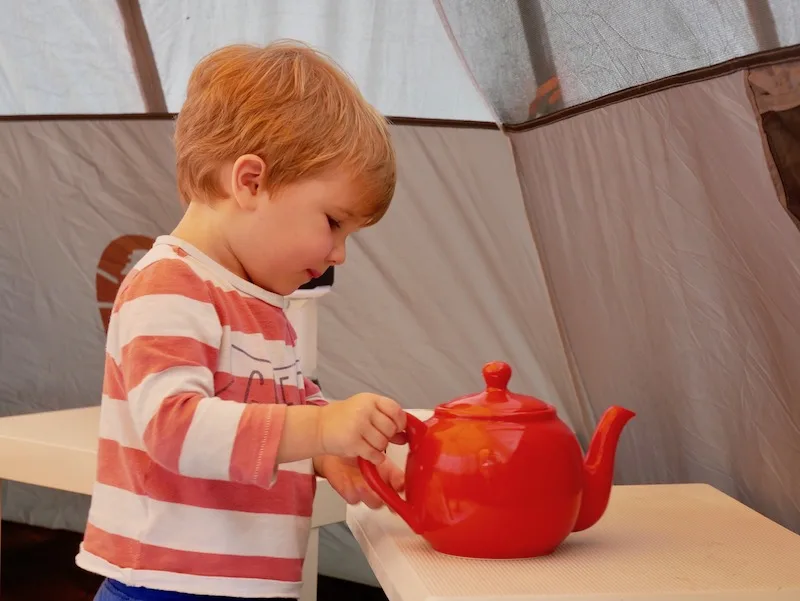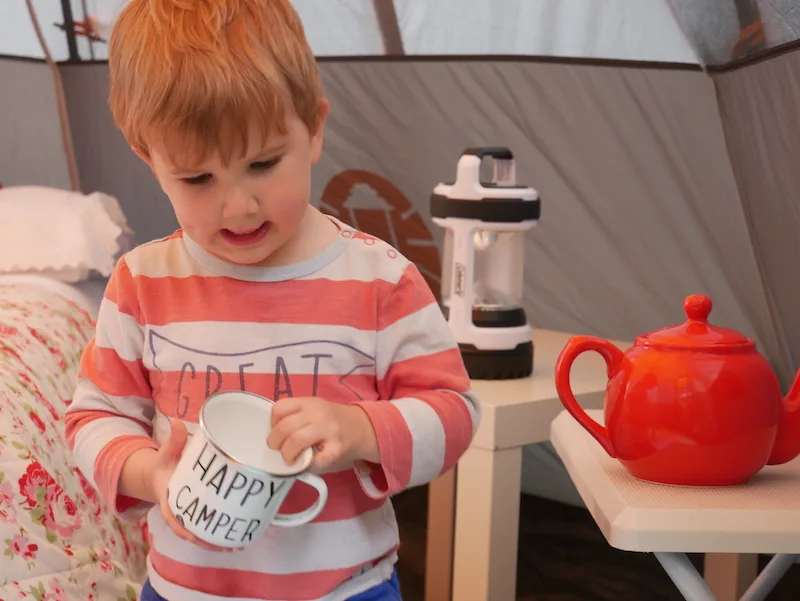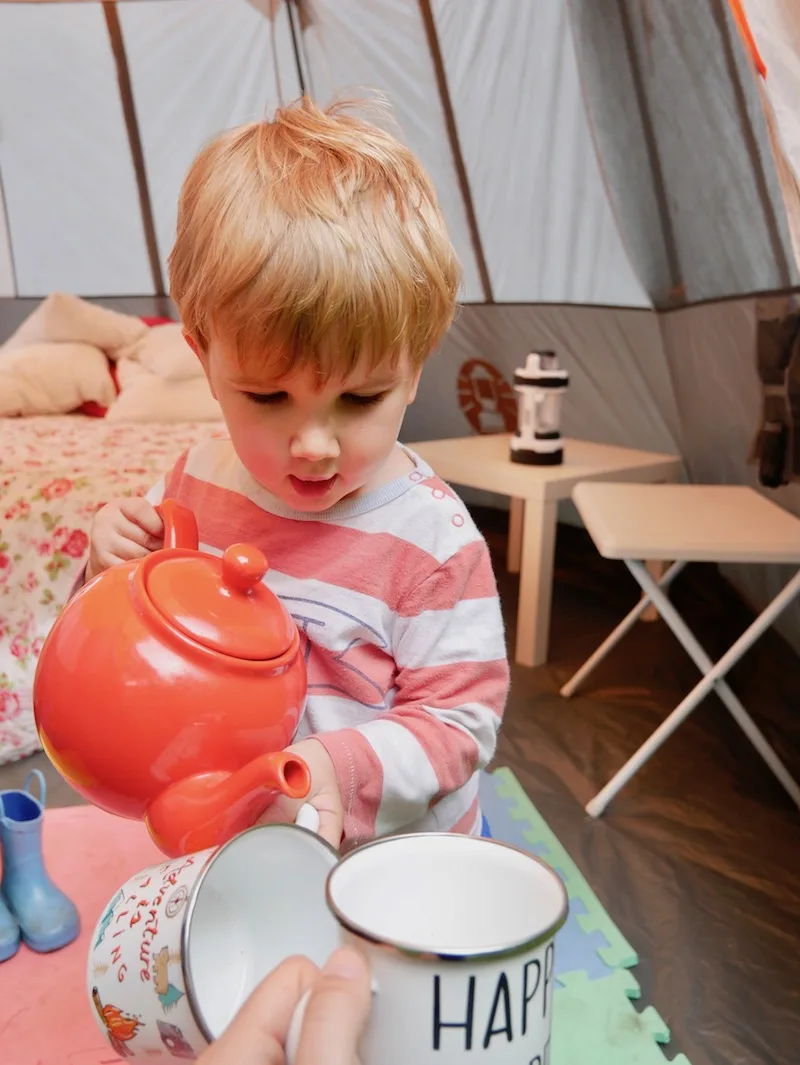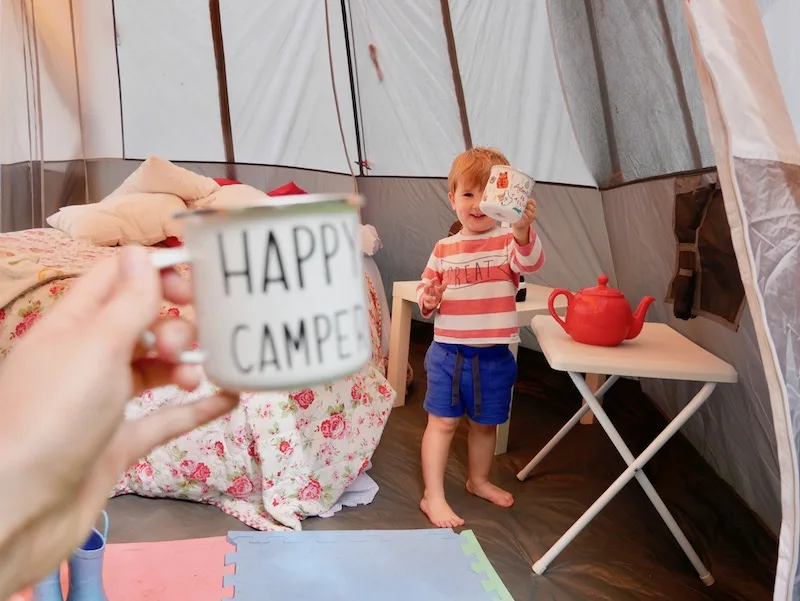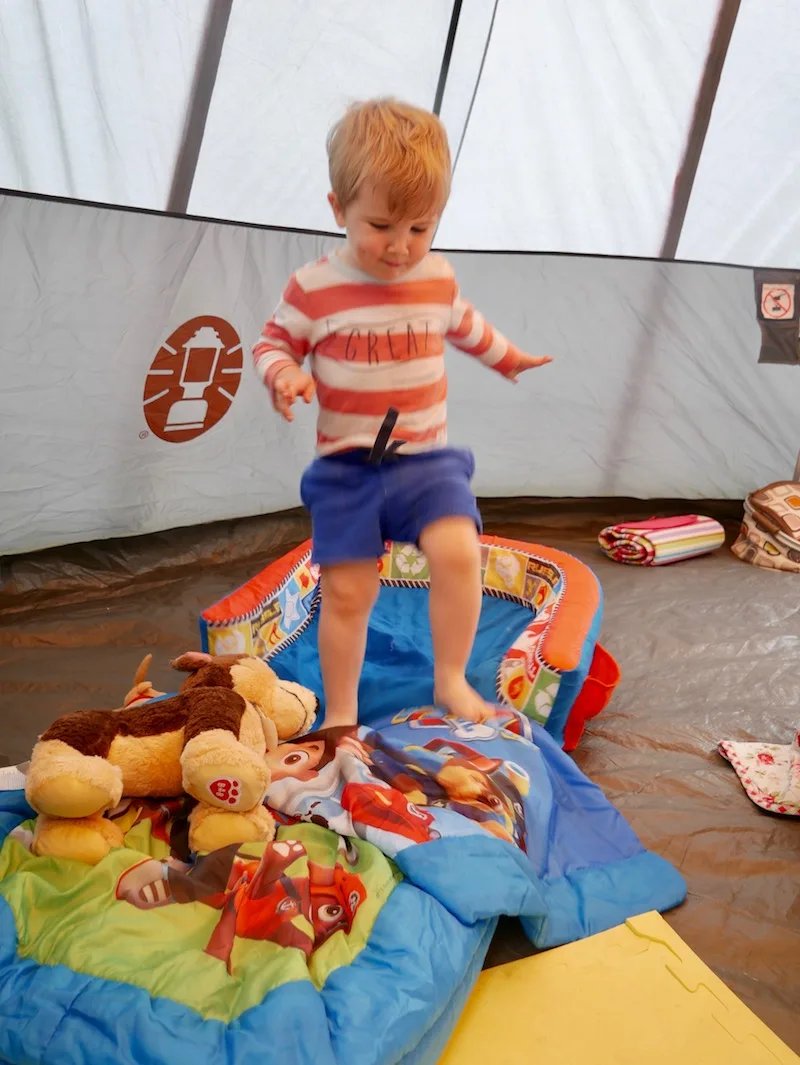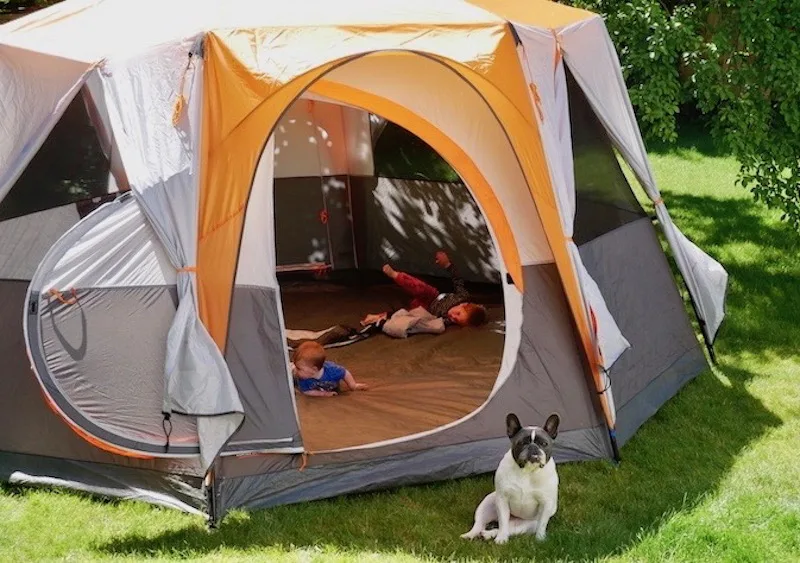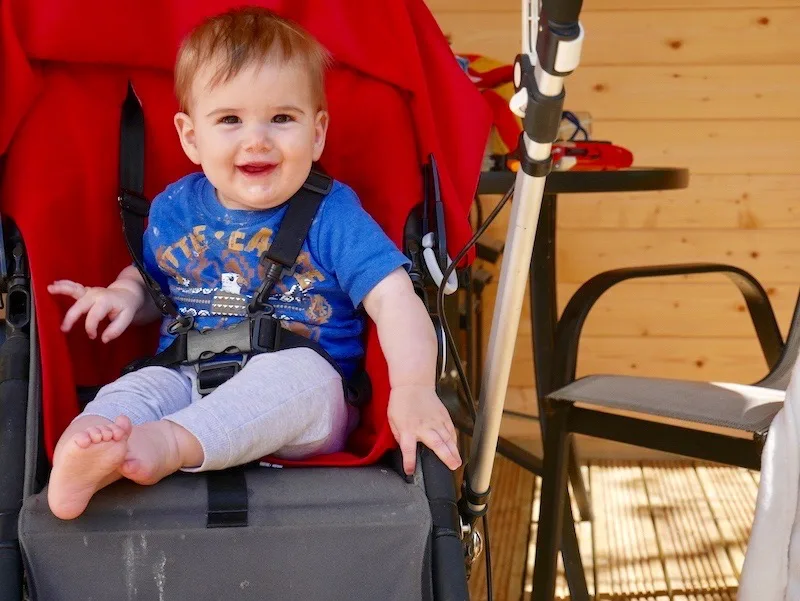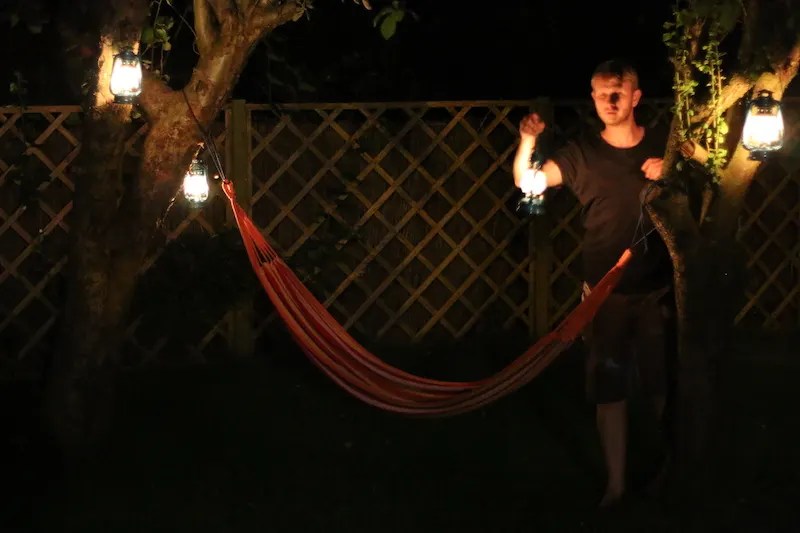 Tips for camping with kids
Check out this post about my favourite camping equipment when camping with kids.
Get a higher airbed than the traditional ones on the floor. We have this one from Coleman and it's lovely because it's as high as a normal bed.
Get a tent you can stand up in. Like this one.
We bought George a special Paw Patrol inflatable bed and he loves it – before he had this he wanted to sleep in our bed with us
Take as many blankets and cushions as you can fit in the car – they make it so cosy and it gets cold at night
Forget about bedtimes for older kids – let them run wild until they're too tired to keep their eyes open
Don't forget marshmallows – no camping trip is complete without marshmallows
Duvets and blankets are much nicer than sleeping bags so if you've got space in the car then pack duvets instead
---
The Big Little Tent Festival is a great way to introduce families and children to the joys of camping by encouraging them to have their own mini festival. Invite friends and neighbours to attend and join in the fun – have a BBQ, play some music, string up the fairy lights, tell stories and inspire the whole family to enjoy the great outdoors (but with the facilities of your own home within walking distance!).
Harvey Alexander, director of marketing at the Caravan and Motorhome Club said: "The Big Little Tent Festival is now in its third year and the event has grown from strength to strength. It is a fantastic way to introduce people to the joys of the great outdoors – we saw a great response last year with hundreds of people taking to their back gardens and spending the night outside, relaxing, having fun and enjoying a different experience with friends and family.
"We have seen a big growth in our camping bookings and we welcome tent campers on 47 of our sites. As a Club we have also witnessed many keen campers move to campervans, motorhomes and caravans at a different stage in life. I really would urge even the most reticent of campers to give it a go and there's nothing to lose with the comforts of home being so close by!"
For more information log onto www.camc.com/bltf and don't forget to share your photos on social media using #BLTF17.