Bilbao in Northern Spain is a perfect city for a relaxing weekend escape. It's big enough to keep you entertained with the restaurants and cafes, the beautiful buildings and gorgeous scenery. The nightlife is great and of course there's the incredible Guggenheim Museum which you won't want to miss. There is plenty to do but it is also small enough so you don't feel like you need to rush around and tick all the sights off your list.
Bilbao is the largest city in Northern Spain but it is by no means a hectic place. It is the kind of city where you can take your time and stroll around; Stop for a coffee, or head to a pinchos bar for wine and delicious snacks. Take a walk through the old town and browse the boutiques and traditional stores that feel like they've been there since the beginning of time.
I'd definitely recommend a walk through Doña Casilda Park. This was a park that I accidentally stumbled upon and was so happy to find this beautiful little oasis in the city.





My Weekend in Bilbao
Bilbao Airport is a 15 to 20-minute drive into the city centre. You can get a transfer to your accommodation in Bilbao for about €35 in a lovely car. Alternatively, there is a bus service every 45 minutes.
We stayed at Hotel Ercilla, a beautifully designed and stylish hotel in a perfect location for exploring Bilbao.
Our first evening was spent meandering through the many tapas bars where we enjoyed plenty of tasty dishes and red wine. I love the vibe in these little bars because they're so different to a Friday night in a British bar.
It seems as though people go to Spanish bars to chat to their friends and relax -the fact that there is food and drink there is a bonus. In the UK, people go to the bar to get drunk and the fact that there are people there is a bonus.
Every bar was heaving with people of all ages and even though there were tables and chairs free, no one sat down. I found this a little strange but it meant people could move around much easier, chat to different people and occasionally tuck into the tasty tapas that lined the bar.
We spent the second day at the Guggenheim Museum which was, and I think always will be, my favourite museum in the world. We loved the museum so much that we even went back that evening for dinner for an incredible meal that was as artfully designed as it was delicious.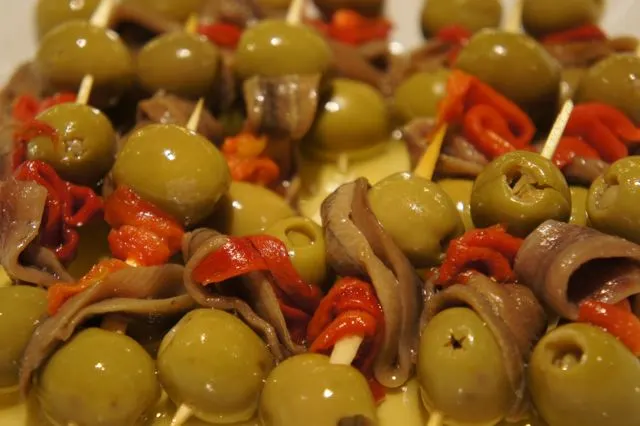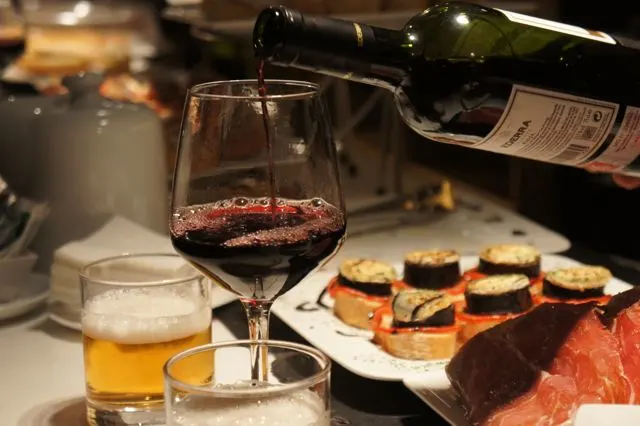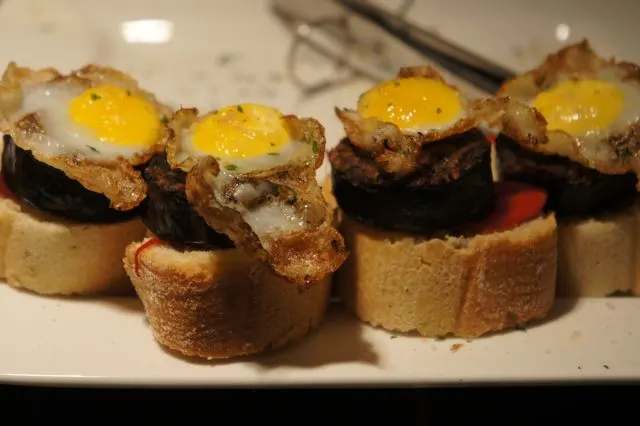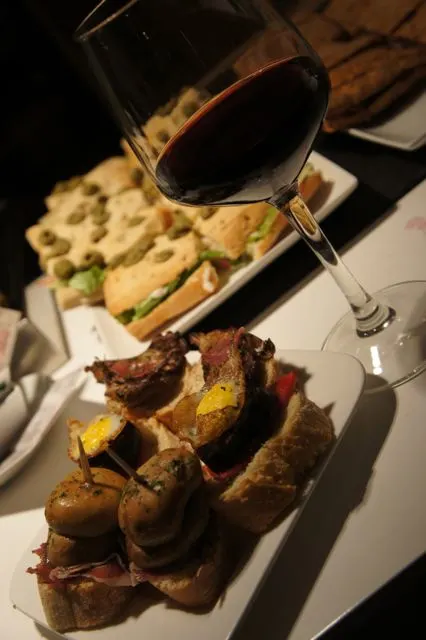 The rest of the weekend was mainly spent meandering, stoping occasionally for coffee and snacks and the inevitable snappy happy moment. I like to wander without a map, without a specific destination in mind and without any pre-thought itinerary. Wandering is all about taking it slow and stumbling across a little park, a coffee shop, a market or a church that might not be significant enough to make it onto the map but there's a lovely sense of achievement when you find that place that only the locals know about. It might even a be a little gem that they keep all to themselves precisely because they don't want it on the map.
Bilbao is so small that you can walk around the whole city in a day. You can easily see all the highlights, all the beautiful buildings, the quaint little shops and stunning churches and also soak up the vibe of the city
You will find it to be charmingly relaxed with a quaint yet stylish feel. It is undeniably Spanish, you only need to look up at the buildings or into the faces of the locals to feel the infectious Spanish attitude. There are rustic and wonky Spanish apartments that tower above narrow, winding streets – these are the type where you expect to see old ladies shouting rapidly from the top windows and drying their washing from their small, flower filled balconies. There are beautifully grand, dominating buildings that sit next to sleek, modern buildings. These buildings contrast so markedly that it makes them both seem even more spectacular by emphasising what they may or may not have.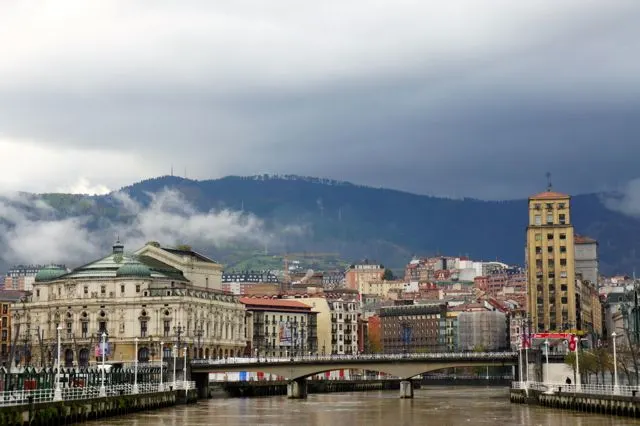 It rained constantly during our weekend in Bilbao which didn't ruin the trip but it did mean that we didn't get the chance to head to the hills and enjoy the serenity of the countryside that we'd been told so much about. The hills were always there in the background making the perfect backdrop to the colourful city skyline so if you visit in the summer I'd definitely make a trip into the mountains!
My trip to Bilbao was part of a blogging trip organised by Vueling, a new airline, who are encouraging bloggers to 'swap' cities and hopefully swap pieces of advice about the best things to see and do.