There is nowhere on earth quite so peaceful as an empty ski slope.
The snow wraps itself around like the mountain like a thick layer of bubble wrap making everything softer, quieter, gentler and even more beautiful than you could possibly imagine. The snow takes away the sharp edges, the mismatch of colours, the dirt and the cloudy sky and provides you with a canopy of perfection.
The low murmur of the ski lifts have disappeared and the shouts and squeals that normally clutter the mountain are gone.
We're left with perfect white slopes, huge empty runs and undisturbed views to our neighbouring snowy peaks.
Everyone knows that a white canvas provides the perfect backdrop for photography and this even applies to the mountains.
The only problem is, ski slopes are never empty. Skiing and snowboarding are two of the most popular sports in the world and it's very rare you'll get a slope to yourself.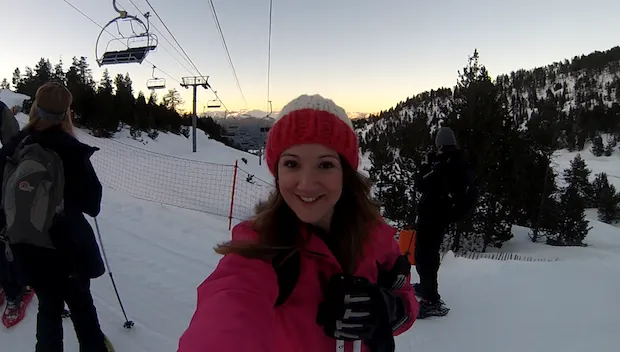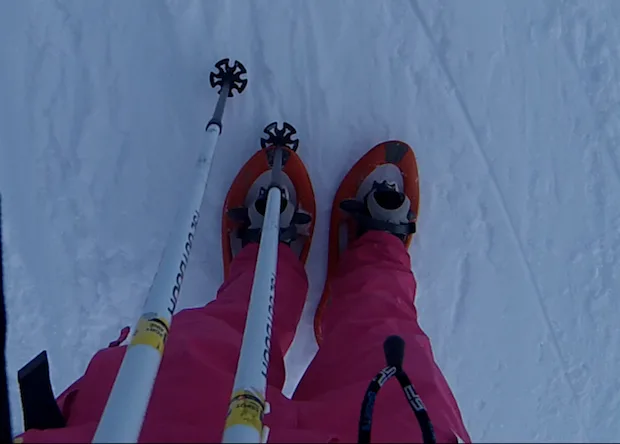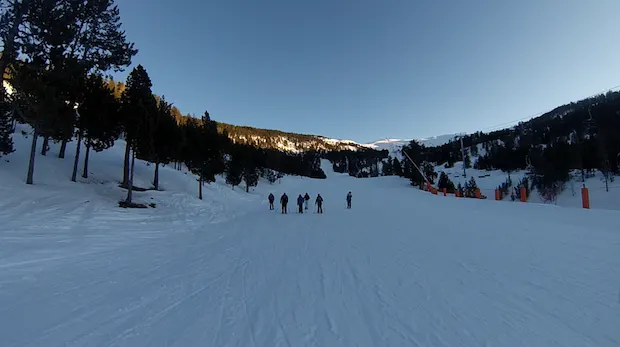 Thankfully, I've found a new way to explore the ski slopes and it's in a way that means you'll never need to share them.
Whilst in Catalonia I had the chance to experience snowshoeing, a sport that is rising in popularity as it gives different types of people a new way to discover our snowy landscapes. That's right, you don't need to hurl yourself off a mountain with two planks on your feet to truly appreciate the snow.
Snowshoeing gives you a totally unique way to see the mountains as you have the time (and the breath) to take it in and experience it. You're not rushing and whizzing and screaming and falling. You're crunching and shuffling and oooohing and ahhhing. You're stopping to admire the view, inhaling the crisp and icy air and doing that low whistle that really means, 'Wow, this is probably the most beautiful thing I've ever seen.'
I was snowshoeing in Port Ainé in Catalonia. We'd already had a busy day on the slopes and as the skiers began to leave and head for the après ski we headed back out to don our snowshoes.
You may be surprised to hear that it stays light until around 8pm in Catalonia and just before sunset is the perfect time for snowshoeing.
We were clipped into our crampons, grabbed two walking poles and we were off.
The first 15 minutes was the hardest as my body adjusted to the change in activity. This was more to me being incredibly unfit and this is definitely an activity that can be enjoyed by all.
We slowly climbed up the mountain between the trees while our guide described the wildlife that calls Port Ainé home.
I'm not sure about you but when a mountain is covered in snow I completely forget about the wildlife. The hundreds of animals that can be seen scurrying around in the summer are still there, they're just well hidden or cozily tucked up in their burrows.
We excitedly went into 'Poo Patrol' mode as we looked out for animal feces, a sure sign that foxes and deer were still wandering the area.
We reached the top of a small mountain just in time to watch the sun set before descending off-piste. The deep snow has a satisfying crunch as your large, flat crampons flatten the surface.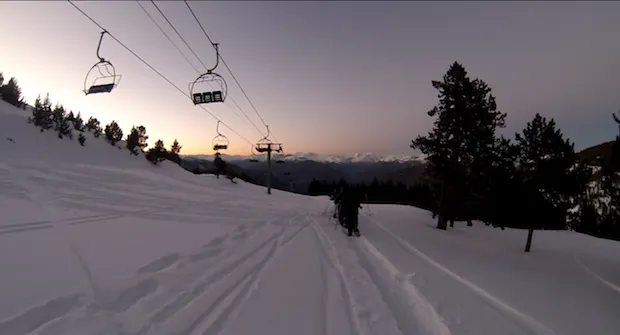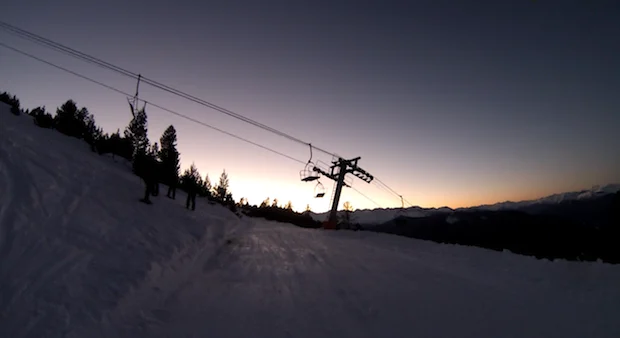 We arrived back at Port Aine 2000 in time for a few pre-dinner beers as we waited hungrily for an acceptable time to go for dinner. Our British bellies were calling for a 7pm dinner but this is basically still lunch time in Spain!
[styled_box title="Snowshoeing at Port Ainé " class=""]You can find out more about snowshoeing at Port Aine and other activities here.
A 2 hour evening trek with a guide costs €28 and a 3 hour trek costs €35. We took the 2 hour trek and I felt it was the perfect length of time. [/styled_box]
[posts_carousel category="Spain" items="5″]