If you're heading to Salou for your summer holidays this year then you're in for a treat because there are so many things to do in Salou! I visited Salou at the start of the summer and I loved it. It's such an easy, family-friendly destination with gorgeous beaches, endless sunshine, great restaurants and a relaxed vibe. It's also a really affordable place for a family holiday abroad.
But Salou is much more than cheap package holidays! There are so many things to do in Salou and the surrounding area. It's also a great place to hire a car or bike and get out and explore.
So once you tire of your swimming pool and nearest beach, here's my mini guide and the best things to do in Salou.
Here are just some of the amazing things to do in Salou, Spain that will guarantee you have a jam-packed and enjoyable holiday to remember!
Where is Salou in Spain?
Salou is a resort town in Costa Dorada. It's a strip of coastline in the Catalonia region of Spain on the Mediterranean Sea. Beaches here have calm and shallow waters and Salou itself has both smaller coves and long stretches of beaches.
The town is around 98km (approximately a 70-minute drive) south of Barcelona. Salou's nearest airport is Reus Airport which is only 10km or a 15-minute drive away.
You might think this is an obscure airport that few UK airports fly to direct but that's not the case at all. Around 15 UK airports fly to Reus during the peak summer months including Cardiff, Glasgow, Belfast, Manchester and several London airports. Jet2, TUI and Ryanair all fly to Reus and their flight times are between two to three hours.
Salou is very close to the cities of Tarragona and Reus and the resort town of Cambrils. All three of these places would make excellent day trips from Salou if you wanted to explore other parts of the region.
1. PortAventura World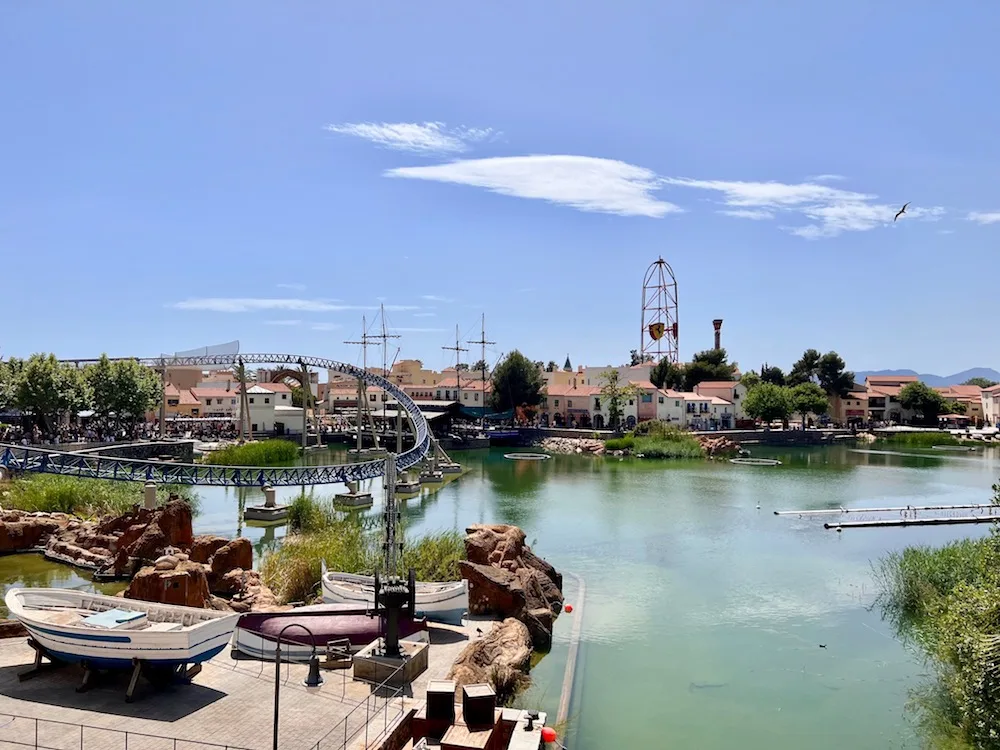 Starting off strong, without a doubt one of the number one things to do in Salou for families is PortAventura World. It's a huge complex of several theme parks including PortAventura Park, Ferrari Land, Caribe Aquatic Park and SesameAdventure.
There are other, smaller amusement parks in the same general area, too. It's like a Spanish mecca of adrenaline and entertainment that will keep your kids buzzing all day!
PortAventura Park is the main one and it boasts more than 40 rides and rollercoasters as well as theatrical performances and plenty of restaurants. There are even PortAventura hotels so it's like a mini DisneyWorld right on the Mediterranean coast.
And like Disney or Universal theme parks, you can buy package deals if you want to visit more than one of PortAventura World's parks. There are also express passes which might be a good investment in the summer months. It's a popular place and some lines have an hour's waiting time so you'll be glad you splashed out!
Travel Hack Tip: If you're expecting to love PortAventura World then I would highly recommend staying in one of the nearby hotels where you get early access into the park. The theme park is brilliant and you could easily spend a few days there.
But it is also very hot with little shade so, personally, I'd want to go into the park for two hours each morning and then leave when it gets busy and the queues are 1-2 hours long! My kids would really struggle to stand in queues in the heat for so long.
2. Fountains of Salou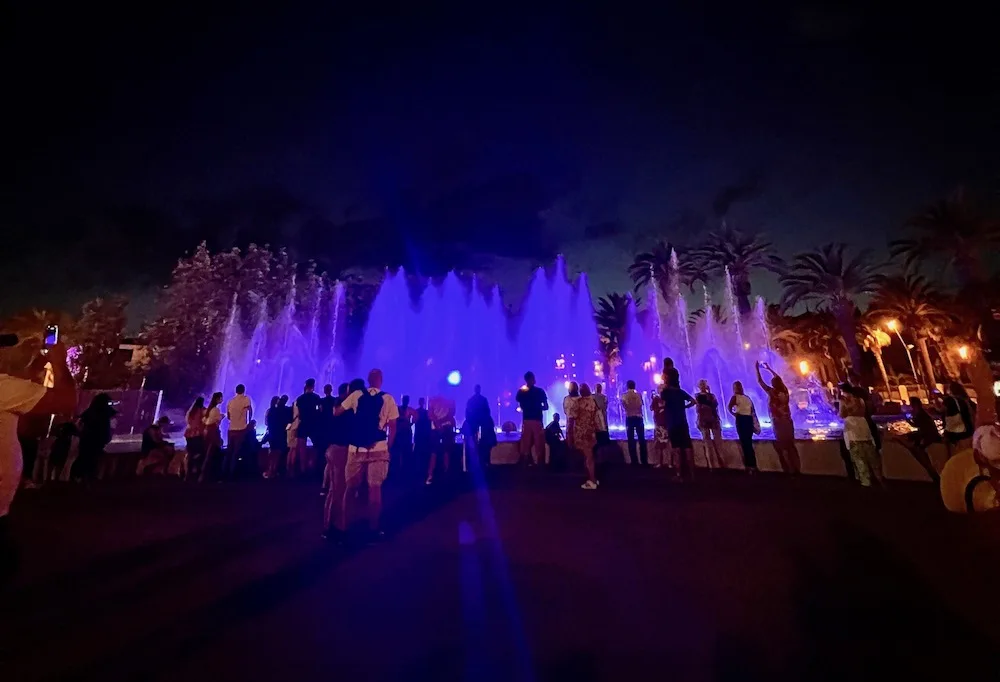 You might not think fountains are that exciting, though the Bellagio Fountain in Las Vegas and the Trevi Fountain in Rome might beg to differ! And in Salou, the fountains are definitely something you need to check out.
Salou has a series of cool fountains including Font Lluminosa, which is the oldest one, Fonts Ornamentals, Font Cibernètica and Font Laberint. A Catalan architect called Carles Buïgas, who also built the Magic Fountain of Montjuïc in Barcelona, designed Font Lluminosa back in the 1970s. So he knows a thing or two about making water look interesting!
During the summer months from July 1st to September 10th, you can catch all four fountains performing their own light and music displays every day. It goes without saying that your kids will love running through these jets. Pack a spare change of clothes in your daypack just in case they get soaked!
Fonts Ornamentals has a light display which is ongoing between 6pm and 10pm. It's pretty cool because there is a walkway across the fountain where the water sprays an arch over your head! Font Cibernètica performs at 7pm, 8pm and 9pm and Font Lluminosa's display is at 10:30pm.
In the spring and autumn months, they all perform on Fridays, Saturdays and Sundays (bank holidays too) somewhere between 10pm to 11pm.
3. Visit the beautiful coves around Salou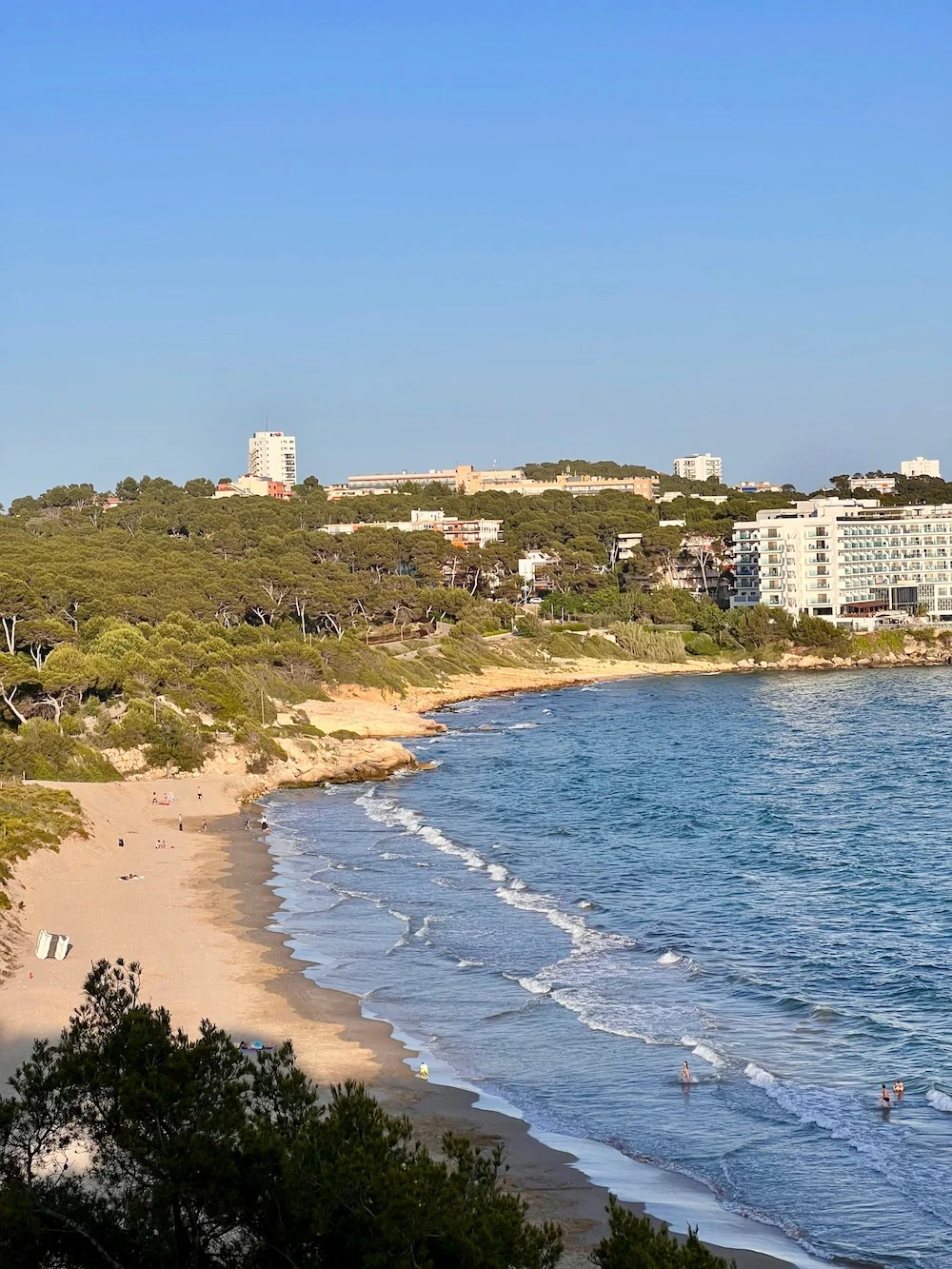 Some of the best things to do in Salou have to be the beaches! There are two main beaches (more on those soon!) and several smaller cove beaches called the Cap de Salou Coves.
There are five in total: Cala de la Vinya, Cala els Crancs, Cala Morisca, Cala de la Font and Cala de la Penya Tallada.
These coves are further east of the main strip beaches so you'll probably need a car to drive to them. Or, you can walk along the Punta del Cap de Salou hiking trail (if you're feeling active!) because seeing them is definitely worth the effort.
You could easily swim between some of them too as Cala de la Vinya and Cala Font are very close together. Just watch where you're standing as the coast is rockier here.
These coves are much quieter than the main beaches with more rugged, natural scenery though the payoff is fewer facilities and things to do nearby. But if you've got warm, clear waters to swim in and lush scenery to look at, what more do you need?!
4. Salou Tourist Train
When you start travelling as a family, all the cultural tours you used to enjoy doing are soon replaced by more entertaining and stimulating activities. You can have the best of both worlds with the Salou Tourist Train.
It is literally an adorable open-door red bus that looks like a toy train. The train departs outside Salou's tourist office and drives a circular route around Salou's main landmarks and points of interest. Some of these are the fountains, the Jaume I monument, the City Park, Torre Vella art gallery and the Church of Santa Maria del Mar.
The Salou Tourist Train runs approximately every half hour and it's only 6€ for adults and 4€ for kids aged 3+. They have audio guides for both adults and children (if you can persuade them to wear their guides for more than two minutes!) in several languages.
5. Llevant Beach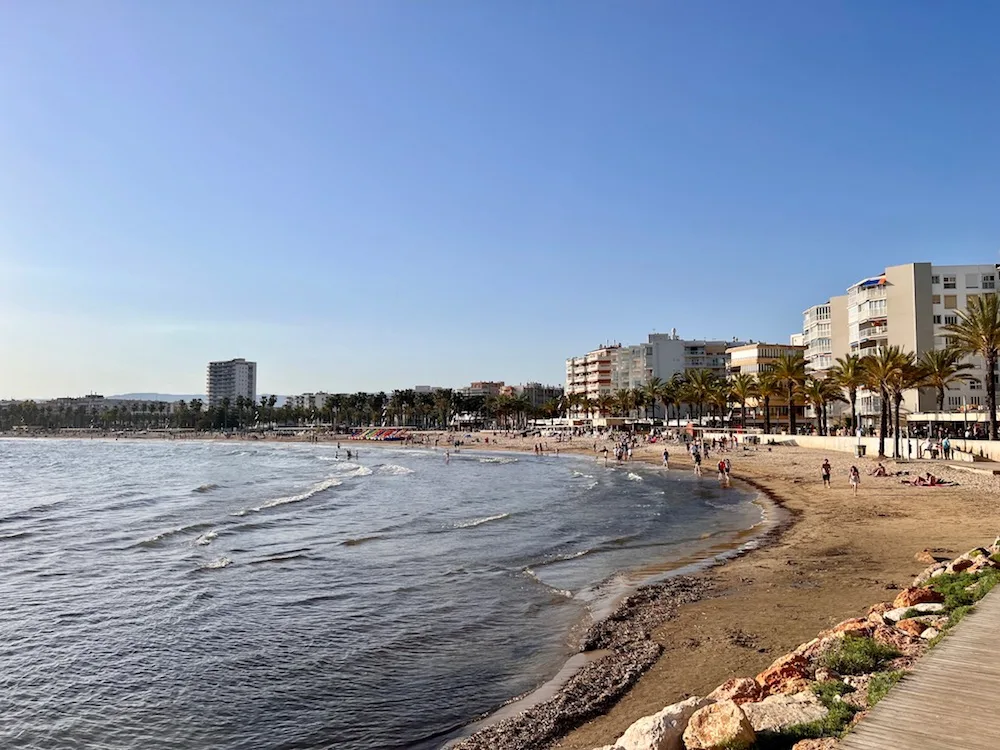 Llevant beach is one of the most popular beaches in Salou and therefore one of the top things to do in Salou! It runs parallel to the promenade, Passeig de Jaume I, where all the fountains are. It's surprising how many activities and amenities this city beach manages to squeeze in because it's only 1.2km long.
There are two huge car parks on Passeig de Jaume I so finding somewhere to park won't be an issue. Plus, there are tons of public toilets along the promenade. Showers, beach bars, ice cream shacks, volleyball courts, restaurants and so much more are available too.
If you love lounging on a beach with everything you need nearby (and you don't mind the crowds!) then Llevant is perfect. You can hire a sunlounger and beach umbrella or bring your own.
Travel Hack Tip: Try Kayaking!
You can hire kayaks while you're in Salou which is a great family activity to have fun, keep fit, stay cool and see Salou from a different perspective. Kayaks can be hired from Salou Yacht Club which is between Ponent Beach and Llevant Beach.
6. Ponent Beach
On the opposite side of the port to Llevant is Ponent beach. While it's much narrower and has fewer facilities, it's usually the quieter of the two. Ponent also has a huge children's play area with lots of palm trees to offer some much-needed shade.
It feels less commercialised yet there are still a few restaurants and bars on the sand. In the off-season, it's a popular place for the locals to go fishing.
But the difference between the two beaches is negligible. They're both beautiful, clean beaches with soft sand and calm coastlines. Lifeguards are on duty during the day in the peak seasons and you will no doubt have a great beach day no matter which you choose.
If you want to give both of them a shot, head to Llevant in the morning first when it's quieter and then go to Ponent beach after lunch.
7. Camí de Ronda Coastal Path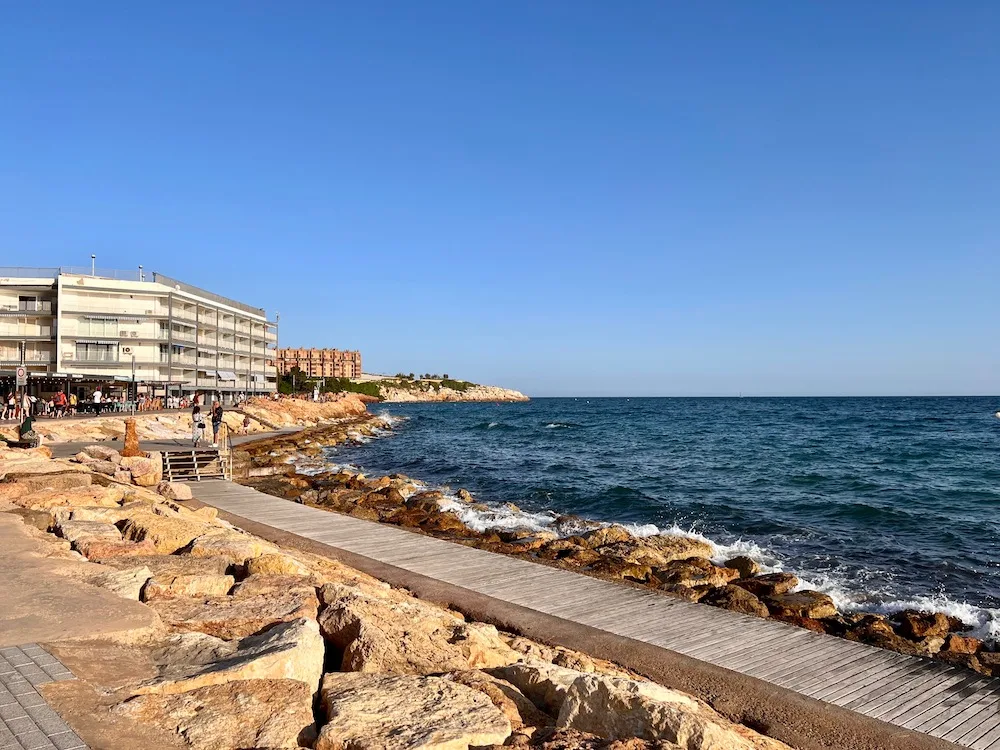 Who doesn't love going for a hike in 30°C heat on a relaxing beach holiday? It's actually quite fun if you venture out in the morning or the evening when the sun isn't as strong. And keeping active will help you feel a little less lethargic when you return home!
The Camí de Ronda is a 6.5km coastal walk beginning at Llevant beach and finishing at an old lighthouse called Far de Cap Salou. The first 2km of the path is fully paved and the other 4.5km is a natural path.
The lighthouse itself is pretty cool but the views of the rocky cliffs in this part of Salou are stunning. It's definitely a hike to do around sunset if you can!
You can also walk down the coastal path in the other direction along Ponent beach, Vilafortuny beach and Cavet beach towards Cambrils. But don't forget you'll also have to walk back unless one of you stays behind and picks you up further down the track!
Remember to pack your trainers because walking 6.5km in flip-flops won't be much fun.
8. Passeig de Jaume I
On the surface, Passeig de Jaume I looks like just another pedestrianised street. It runs alongside Salou's main beach, Llevant, and it's just a big slab of marble, right?
In reality, there is more to do on this street than you might expect. First, it's dedicated to James I the Conqueror and there is a huge monument to him in the middle of the street. He was a 13th-century Catalan king and he's an icon to the Catalonian people.
Palm trees line both sides of the street leaving a huge walkway in the middle. And there's plenty of room to gather around the Fountains of Salou for the nighttime displays.
Salou's name features in the middle of the strip in huge letters which you can usually find children attempting to climb over. But it's a great place for an Instagrammable picture.
This promenade and the street just behind it is where you can find a lot of restaurants, ice cream cafes, souvenir shops and tour companies. The tourist office is on this street as well as bike rentals, snorkelling excursions, boat tours and kite surfing.
Don't forget to check out the old olive tree that grows on the corner of Passeig de Jaume I and Calle de Barcelona. It's roughly 1,000 years old and looks unrecognisable compared to every other olive tree you've ever seen because of its gargantuan size.
9. Ferrari Land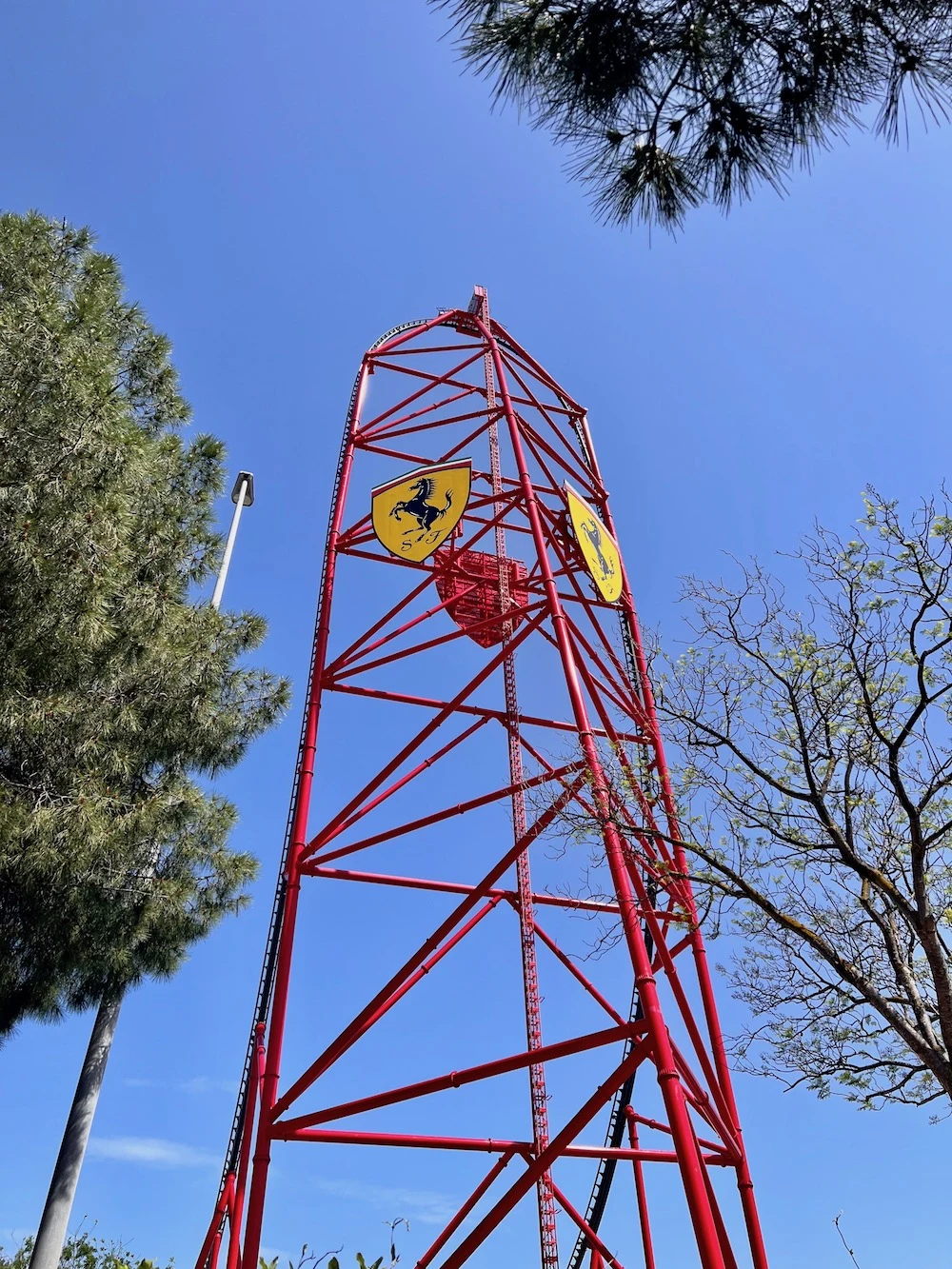 Located in PortAventura World, Ferrari Land is exactly what you think it is. It is a Ferrari-themed amusement park with over 16 rides and games where everything is gold and red and has at least a vague connection to cars.
Plus, they lean hard into the Italian theme. You'll find cypress trees, a mini version of the Palazzo Vecchio in Florence and restaurants like Ristorante Cavallino serving Italian cuisine.
One of the most surprising and coolest things about Ferrari Land is that it's home to Europe's highest and fastest roller coaster. Yes, right in Salou! Who would have thought that would be one of the top things to do in Salou?! The Red Force looks absolutely terrifying and hopefully your children who are tall enough to ride it agree.
With any luck, they'll satisfy their need for speed on the Junior Red Force coaster or the racing tracks. There's also an exhibit on former Ferrari racing legends and some of their old Formula 1 cars.
10. Caribe Aquatic Park
Isn't it against the law to go on a family holiday to Spain and not go to a water park? You'd think so considering how many of them there are all over the country. The PortAventura Caribe Aquatic Park has to be up there as one of the best, though.
There are over 16 attractions and pools in the water park including waterfalls, wave pools, pirate ships and mega slides. There's plenty to do for kids of all ages and lots of Caribbean-themed restaurants and snack bars.
If your kids aren't too busy plummeting down slides with names like "Torrent" and "Rapid Race" then you can float along Caribe's lazy river. Or, you can relax on one of their sun loungers by Bahama Beach. There's easily enough to do to spend a whole day here.
11. Day Trip to Tarragona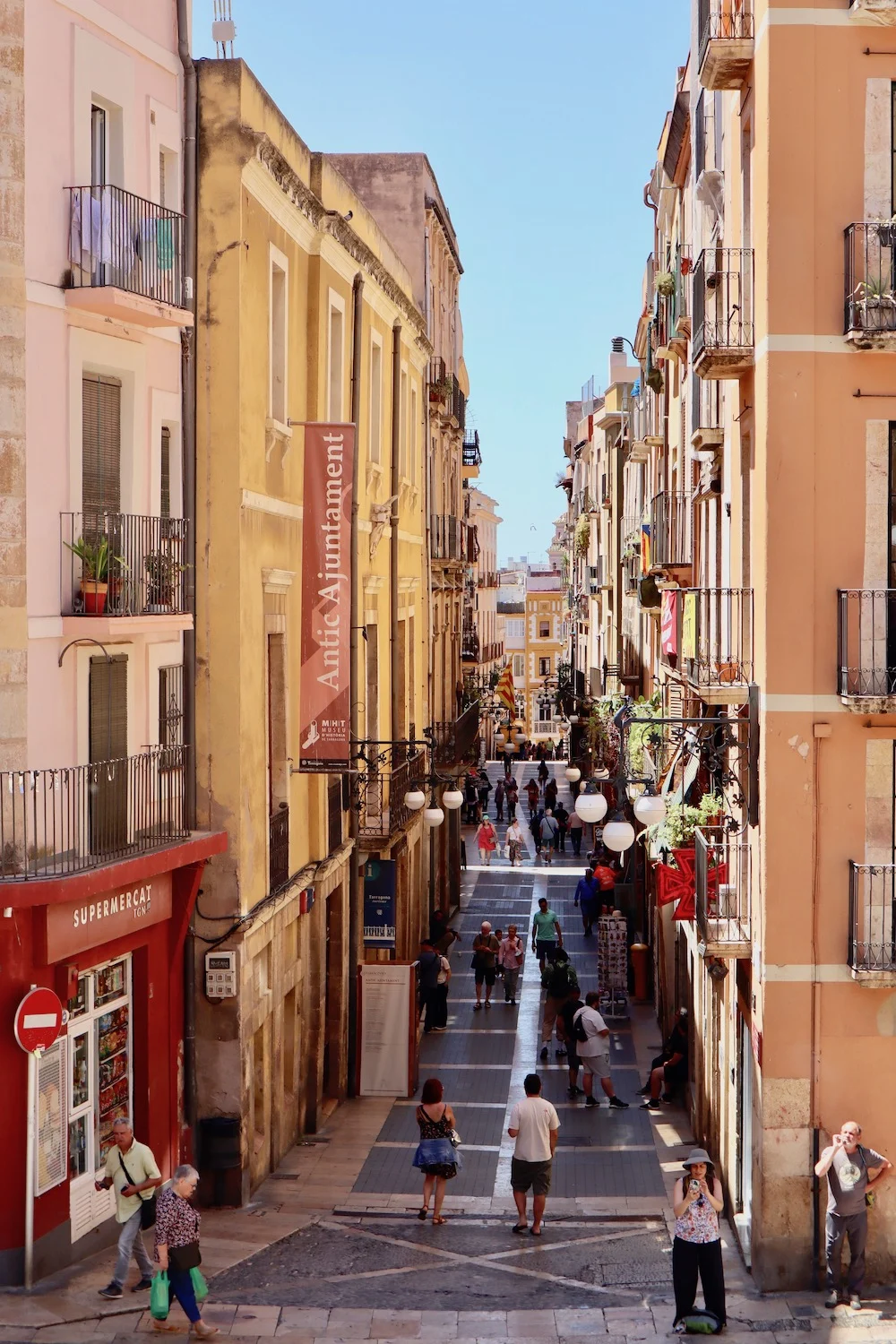 There are so many things to do in Salou that you can have heaps of fun on your holiday even if you never leave the town. But there are so many other beautiful places less than 20 minutes away that it would be a shame not to explore them!
The City of Tarragona is only 17km north up the coast from Salou which is a 20-minute drive or a 15-minute train journey. It's a port city with sandy buildings and many of them date back to its history as a Roman colony.
You can even take a guided tour of all the sites connected to Tarragona's Roman heritage. There's the Roman amphitheatre which overlooks the coastline, a 1st-century chariot racing track, an old Roman aqueduct and a Roman Forum.
Honestly, there are so many ruins in the city you'll walk right past them just strolling through the streets! And you have to visit the Roman Walls. You won't believe how much of the old city wall is still standing after 2,000 years.
Of course, any Spanish city isn't complete unless it has an absolutely spectacular cathedral. Tarragona Cathedral (or to use its full name, the Catedral Basílica Metropolitana i Primada de Santa Tecla de Tarragona) is magnificent. Its courtyard has a beautiful water feature and walking around all the beautiful orange trees will surely put you in a good mood.
Tarragona also has lots of little shops and boutiques and traditional Spanish restaurants. This part of Spain is famous for its seafood and rice dishes so you can't go wrong with a plate of mussels or a big bowl of paella.
Tarragona Wine Region is essentially Cava Country. It would be rude to not ask for a glass of fizz to accompany your seafood, you are on holiday!
12. Capellans Beach
Capellans beach is not quite on the same scale as the Llevant and Ponent beaches but it's not small enough to be a cove. Overlooked by residential apartments and a favourite amongst locals, Capellans is ideal for older couples and families with very young children.
Its smaller size means you don't need to walk as far from your sun lounger to get to the local beach bar or swim in the sea. And it's much easier to keep an eye on your kids playing in the sea while you're sunbathing as there are fewer places for them to run off to.
You can also rent kayaks from this beach and there's even a beach path for wheelchair users. How cool is that?! More beaches need to have paths so those with extra accessibility needs can dip their toes in the water too!
If you fancy going for a wander, the walkway up the cliffs next to Capellans offers beautiful views of the beach and the other coves along the coastline.
13. SesameAdventure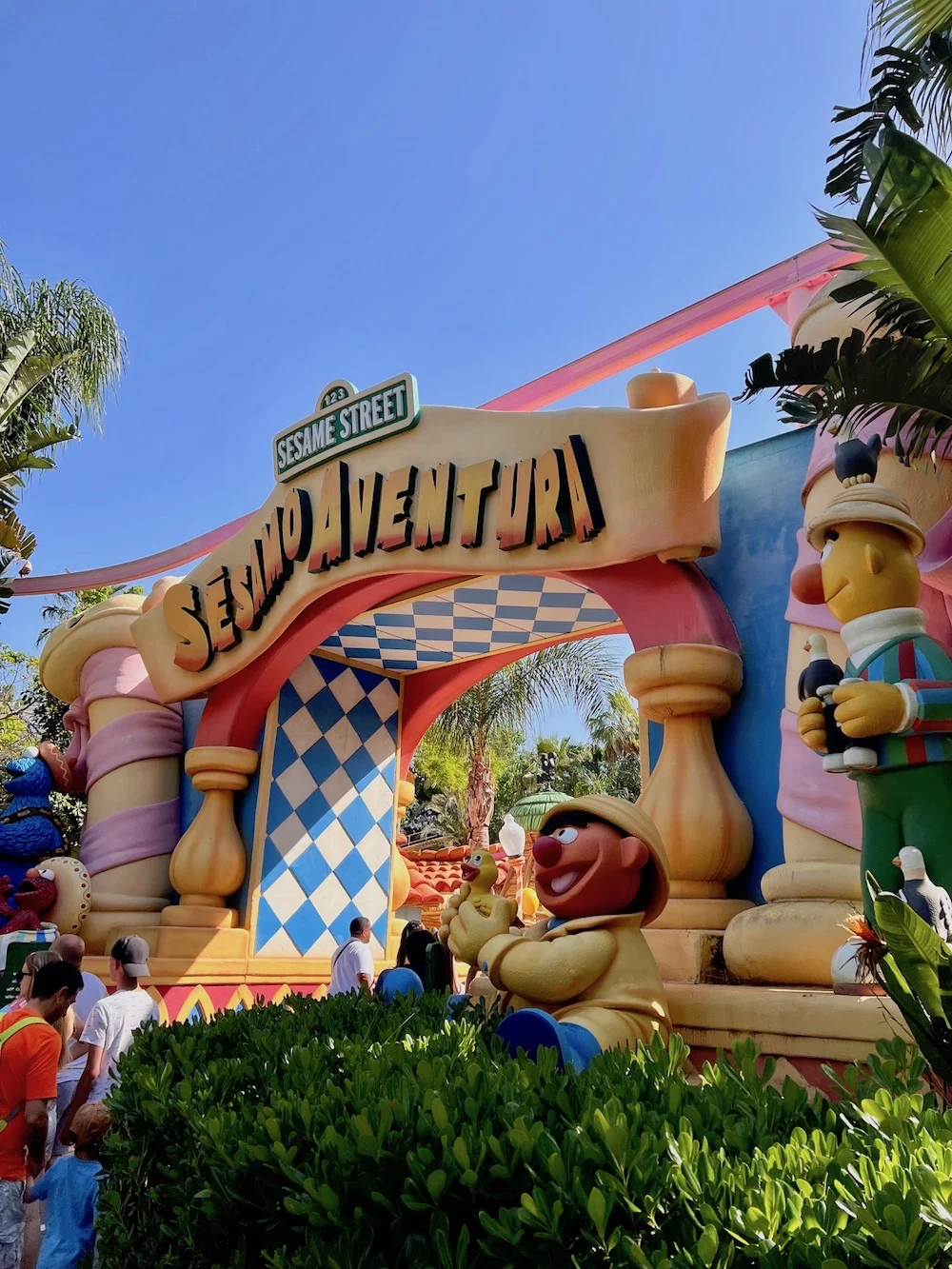 You've had a Ferrari-themed amusement park and a Caribbean-themed water park as well as the main theme park. Surely that's everywhere covered in PortAventura World? Oh no, not quite! SesameAdventure is part of PortAventura and caters to the littlest of little ones.
Not only that, SesameAdventure's theme is a delightful mix of Sesame Street and Polynesia. Even more bizarrely, it fully pulls it off and a trip to this theme park is an absolute delight.
Roller coasters here are much slower, less scary and closer to the ground than the ones at the other parks. There are 3D rides that the whole family can enjoy and theatrical performances featuring Elmo, Bert, Ernie and the whole gang. Many of the rides, like Elmo's Farm and the Enchanted Garden, have no height restrictions.
And if the character names are confusing, keep in mind that Sesame Street characters have different names in Spanish! Bert is Blas, Ernie is Epi and Big Bird is La Gallina Caponata. In fact, the show's name in Spain is Barrio Sésamo so you can teach your kids some Spanish while you're there!
14. Day Trip to Reus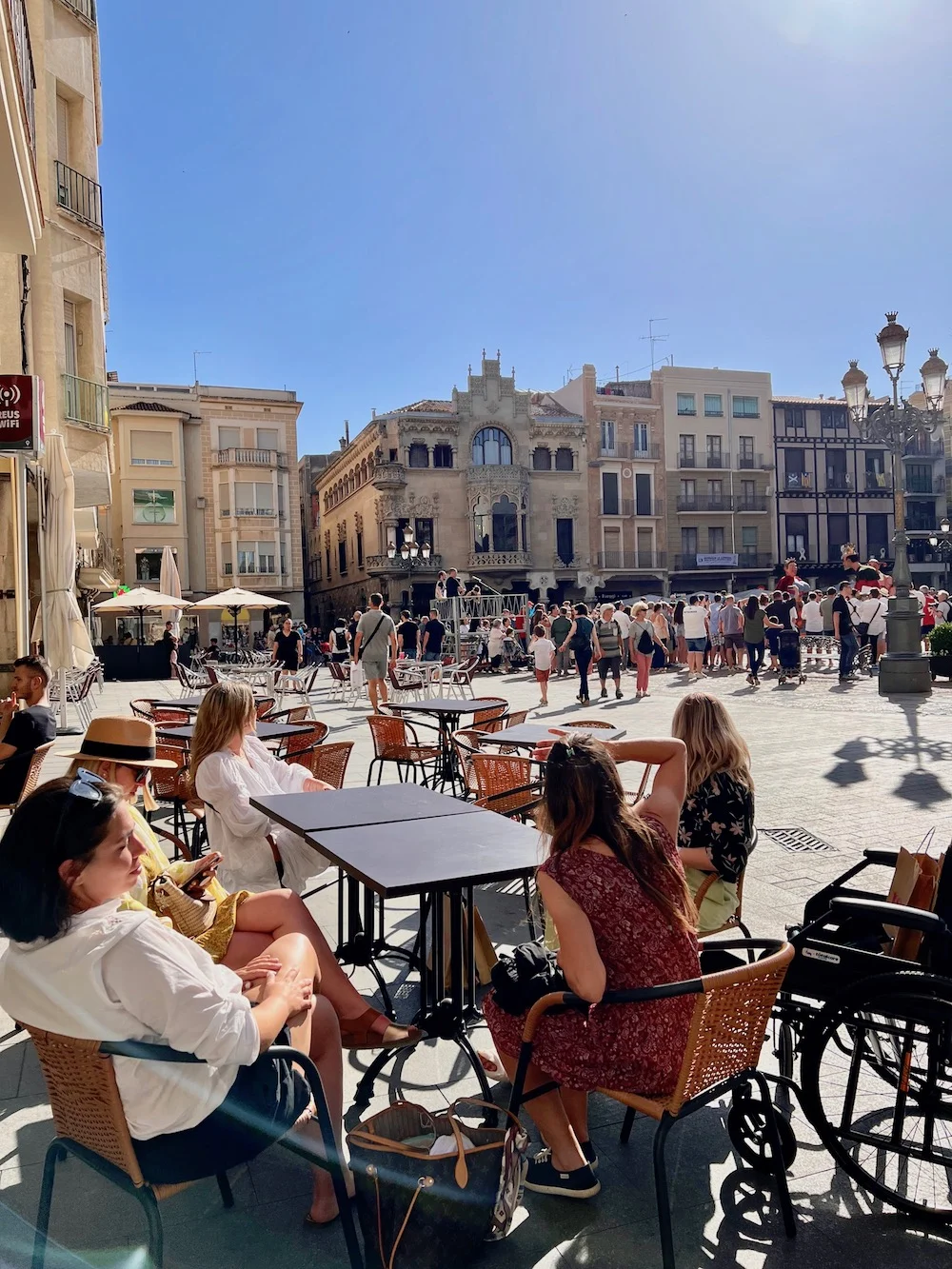 Reus is a great Salou day trip alternative to Tarragona. Or you could easily do both if you're staying in Salou for longer than a week! It couldn't be a more convenient place to drive to from your base in Salou.
It's the capital of the Costa Dorada region but it's very different to Salou and other resort towns along the coast. There are fewer tourists and it's the architecture, galleries, museums, and gastronomic scene rather than beaches which makes Reus a worthwhile place to visit.
It really isn't surprising that the architecture in Reus is so interesting because it happens to be the birthplace of Antoni Gaudí. Gaudí is famous for designing several structures around Barcelona and the wider Catalonia region like La Sagrada Familia. In Reus, you can check out the Gaudí museum and tourist centre to learn more about his life and work.
And if architecture is your cup of tea, take a stroll along the Reus Modernist Route. There are 23 buildings on this self-guided circular walk, starting and ending in Market Square. There are plaques outside the buildings explaining a bit about who designed them and their history.
If you can only head inside one of the buildings on the route, make it Casa Navas. It's an intricately decorated townhouse covered in colourful mosaics and stained glass windows.
Like Tarragona, Reus and the vineyards on the outskirts of the city produce many spirits and wines. Museu del Vermut in Reus is the largest vermouth museum in the world (don't attempt to try all 6,000 varieties!) and is a great place to eat dinner too.
15. Llarga Beach
Because of Salou's location on a jagged part of the Catalan coastline, it offers more beaches in one area than many other resort towns. It has long stretches, tiny coves and some smaller beaches in between.
Llarga beach is one of those. You won't find any sun loungers here but you won't have to share your slice of sand with anyone else. The cliffs curve around the beach which makes it feel like a safer place to swim. Plus, you're surrounded by vegetation here instead of high-rise resorts which will make you feel like you're on an island.
Because it's smaller and in more of a residential area, it's a little difficult to find parking so get there early. But it still has all the facilities you need to spend an entire beach day here.
16. Llenguadets Beach
Make it a double-header beach day by leaving your car parked at Llarga and walking around the cliffside boardwalk to Llenguadets beach. Better yet, you can swim around the cliffs as long as you are careful to avoid the rocks!
Llenguadets beach is a bonus cove that's right next to Llarga. Honestly, it's about a five-minute stroll away. Walk up to one of the many viewpoints near these two beaches if you want somewhere beautiful to watch the sunset in Salou.
17. Day Trip to Cambrils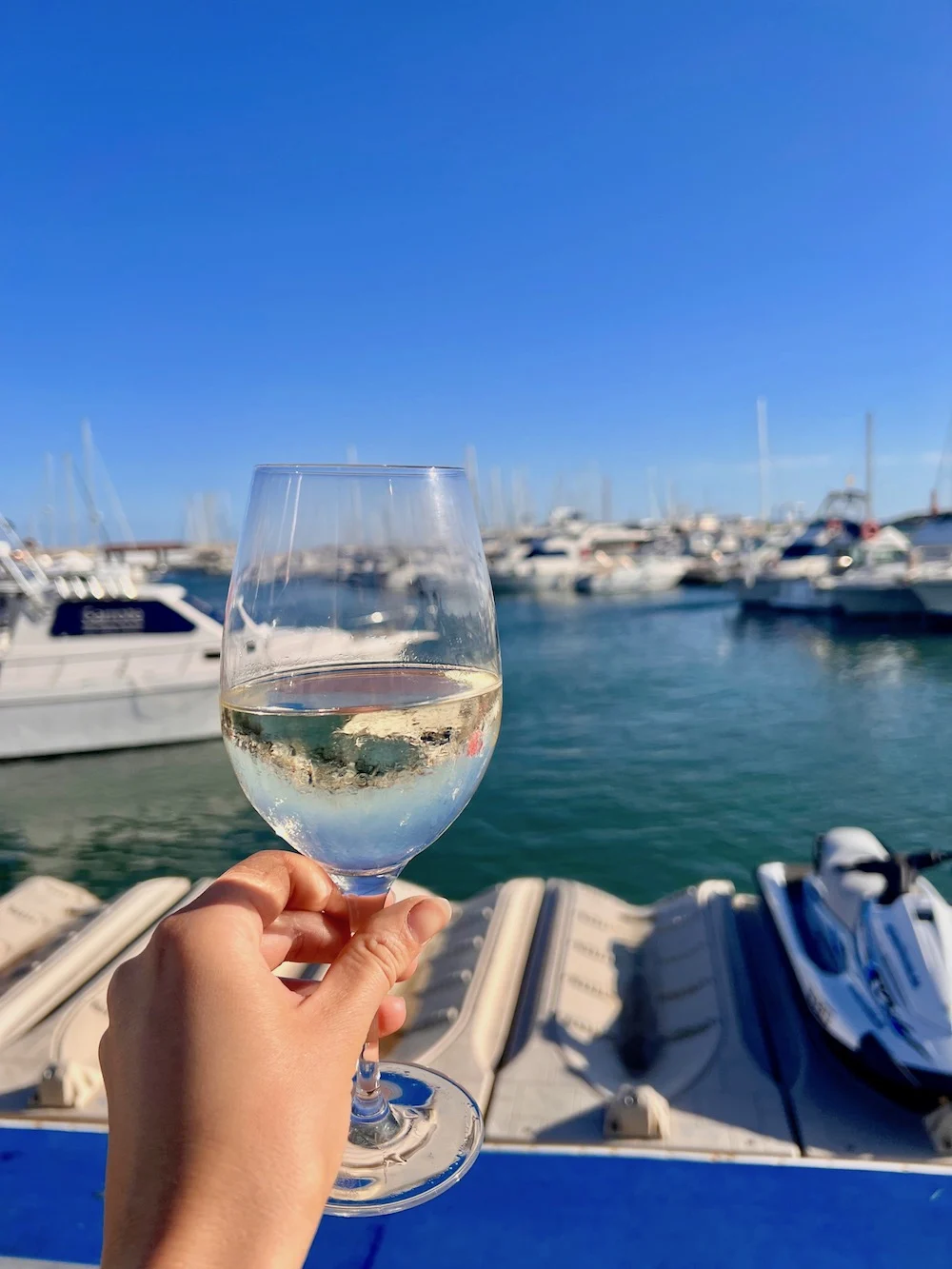 Reus and Tarragona are perfect day trips from Salou if you are travelling as a couple or family with very young or older kids. But if you have kids in primary school you might find there's more for them to do in another resort town.
Luckily, Cambrils is 8km south of Salou and only a 15-minute drive away. You get a change of scenery and your kids will struggle to get bored with all the things there are to do in Cambrils. Win-win!
If your children prefer active adventures to theme parks, pay a visit to Jumpland Aventura Ecologica. Instead of roller coasters and rides, they have zip-lines, ropes courses and climbing walls. You could even hire bikes in Salou for the day and cycle to Cambrils because the Camí de Ronda coastal path and beach promenade connects Salou to Cambrils.
You'll find the beaches in Cambrils much more relaxed than Salou and probably less busy. Their volleyball courts are makeshift and there are fewer sun loungers for hire. But the main beach, Forès beach, still has lots of restaurants, bars and shops along the seafront.
Slightly further south of the main town is where you'll find the smaller, less crowded beaches. Just some of the ones you can visit are Cambrils, Llosa and Arcadia.
One of the best beaches near Cambrils is actually halfway to Salou. Vilafortuny beach is a vast, clean stretch of fine sand and is perfect to walk on as you are unlikely to have to wade through too many crowds. Because it has fewer swimmers and the water is less calm than other beaches in the area, it's ideal for renting jet skis or trying out other water sports.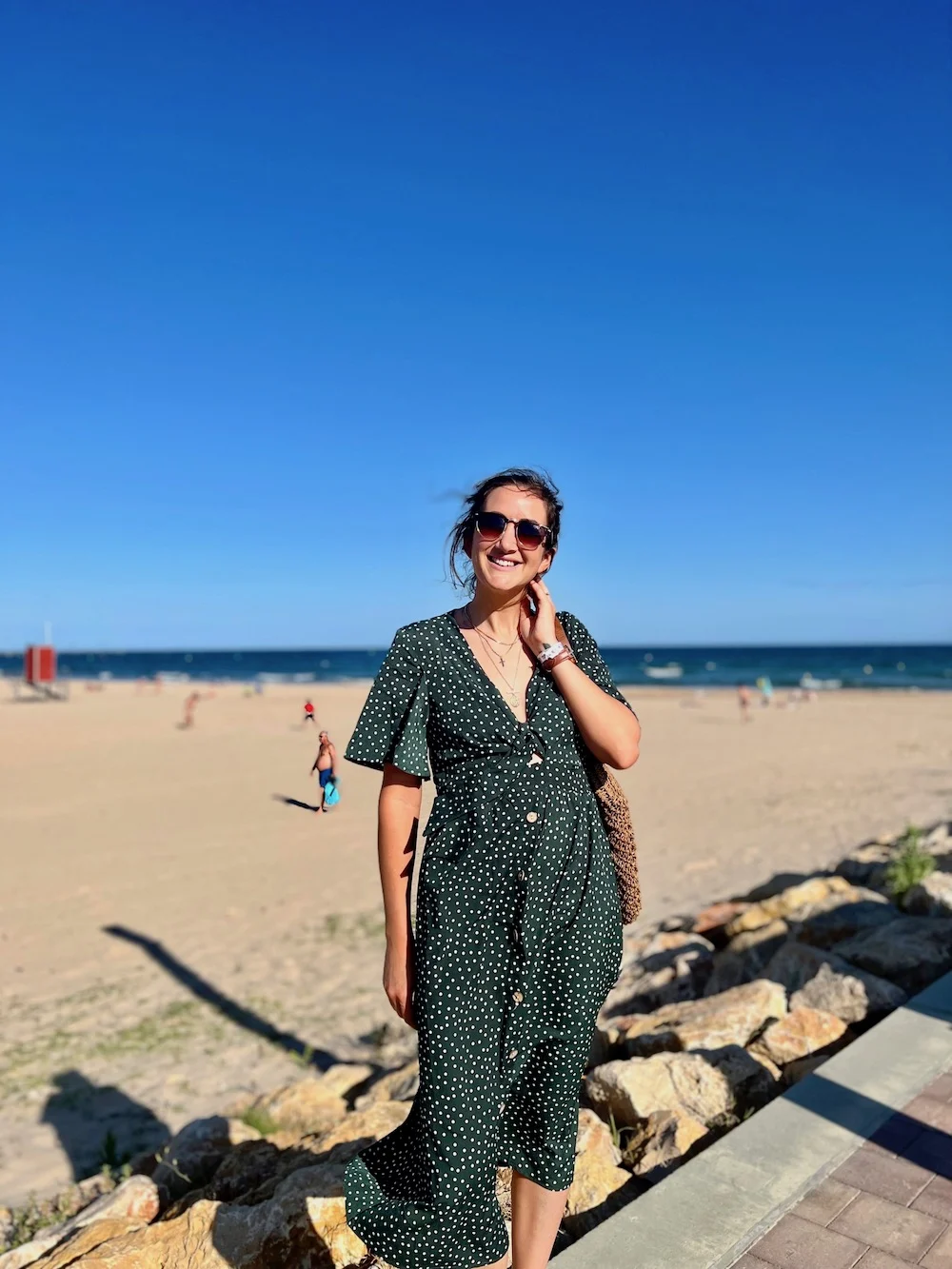 18. Carles Buïgas Nightlife
No, the Catalan architect Carles Buïgas who died in 1973 does not run a pub crawl. But the street in Salou that's named after him, Carrer de Carles Buïgas, is where you should head if you want to experience the best of Salou's nightlife.
It offers everything from bars, clubs, live music and even karaoke. And yes, if you love visiting English and Irish pubs during your summer holidays in Spain then this is where you'll find them. Most even organise weekly pub quizzes too!
Those who love a dance should head to Kiss, the best nightclub on the strip. Keep in mind that there aren't loads of nightclubs in Salou but demand for them is high. It's not too uncool to head to the clubs early, especially when you're more likely to get discounted or free entry and cheaper drinks!
19. Visit Salou's Historic Buildings
It's easy to forget that these modern resort towns existed long before tourism boomed along the Spanish coastline and have so much history. Salou is no different and has its fair share of fascinating monuments.
Take the old 19th-century Customs and Harbour Masters Office on Plaça Bonet. Salou used to be an important exporter of liquor in the 17th, 18th and 19th centuries. And while the new updated much of the building in the 20th century, it still has its horse trough and drinking fountain.
Today, Torre Vella might be an art gallery and one of the most important cultural things to do in Salou. But in the 16th century, it was a watchtower designed to spot any pirates approaching Salou's shores. It also has some beautiful gardens with impressive sculptures.
Masia Catalana, not far from Capellans beach, is a faithful recreation of what a Catalan farmhouse would have looked like hundreds of years ago. They even keep animals like chickens, donkeys and goats onsite so that might be a fun attraction if you have small kids!
20. Eat the Local Catalan Cuisine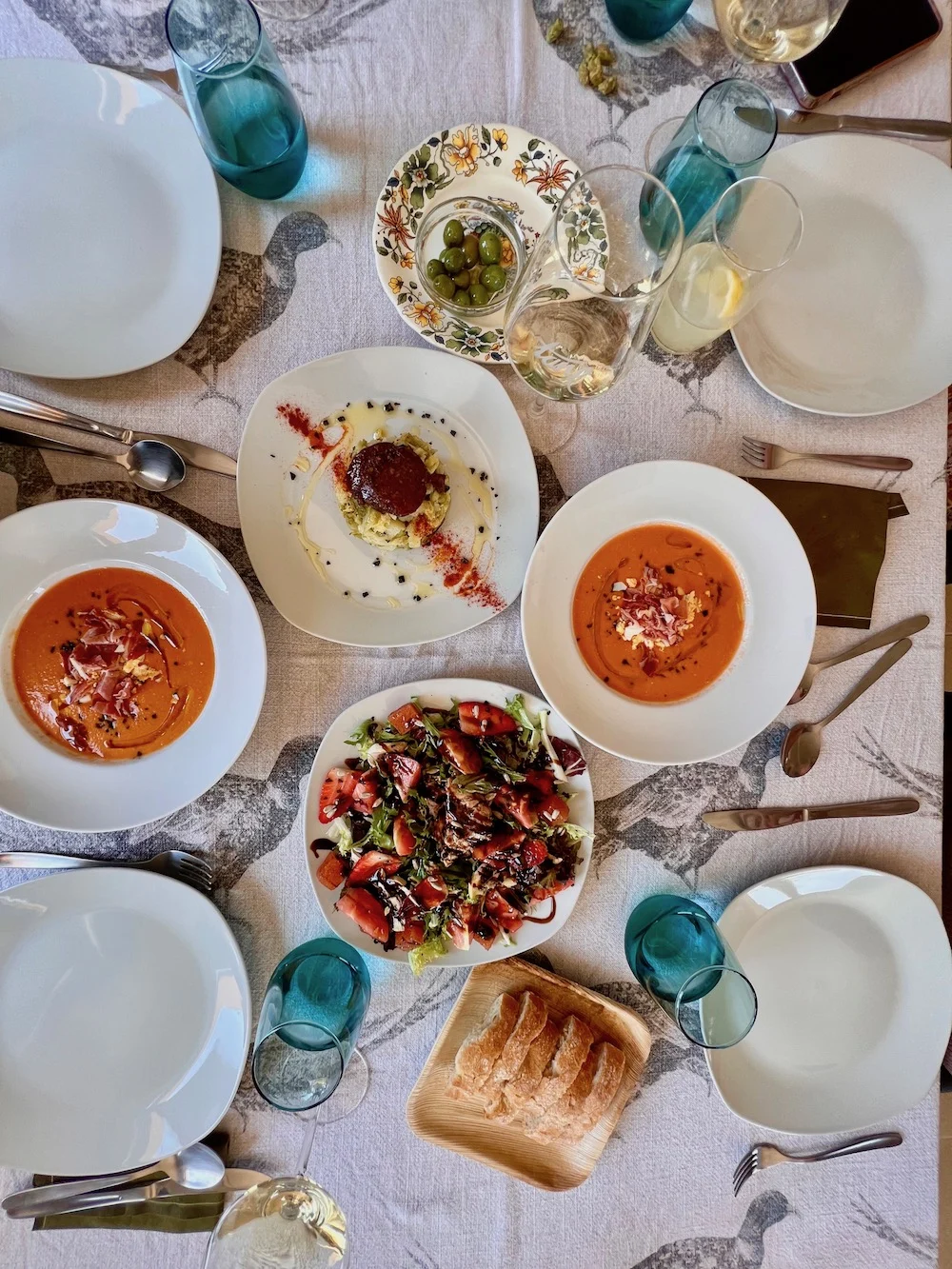 Tapas, tortilla, paella… Everyone loves Spanish food, but it's not all local to Catalonia. One of the top things to do in Salou on your summer holiday there is to taste as much Catalan cuisine as you can find.
Seafood, grilled vegetables and cured meats are at the heart of traditional dishes in this area. They love a charcuterie board with flavourful cured sausage, bread, tomato, cheese, olives and some kind of chip. Anything with aioli on it (a mixture of garlic and olive oil) is a winner in Catalonia and some even call it "Catalan mayonnaise" because locals eat it with everything.
White beans, aubergine, prawns, rice and anchovies are staples in Catalan dishes. And there's lots of French influence too so it's not surprising if you see restaurant menus in this area serving foie gras and duck confit.
But at the end of the day, you should still eat patatas bravas, churros and croquetas if that's what you want. You're on holiday! It's your duty to eat as many delicious Spanish dishes as you can.
Other things to do in the area…
There are so many things to do in Salou but if you're looking for more then here are some other things I loved doing in the area.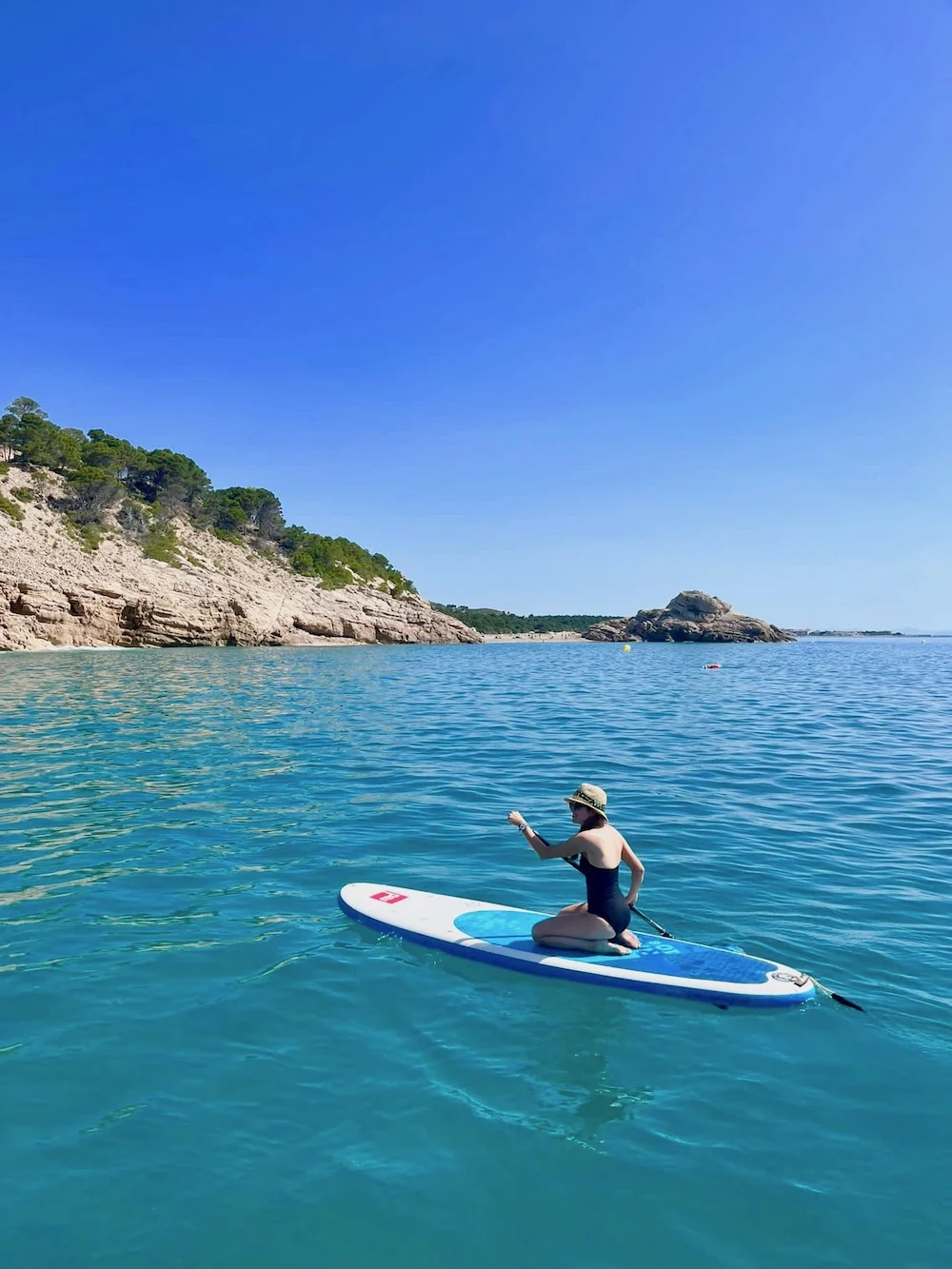 Paddle boarding near Salou was incredible. We paddled to some beautiful caves and got off our boards to explore. The water was calm and warm so even if you're new to paddle boarding it's a great activity to try!
Here's a link to paddle board hire in Salou.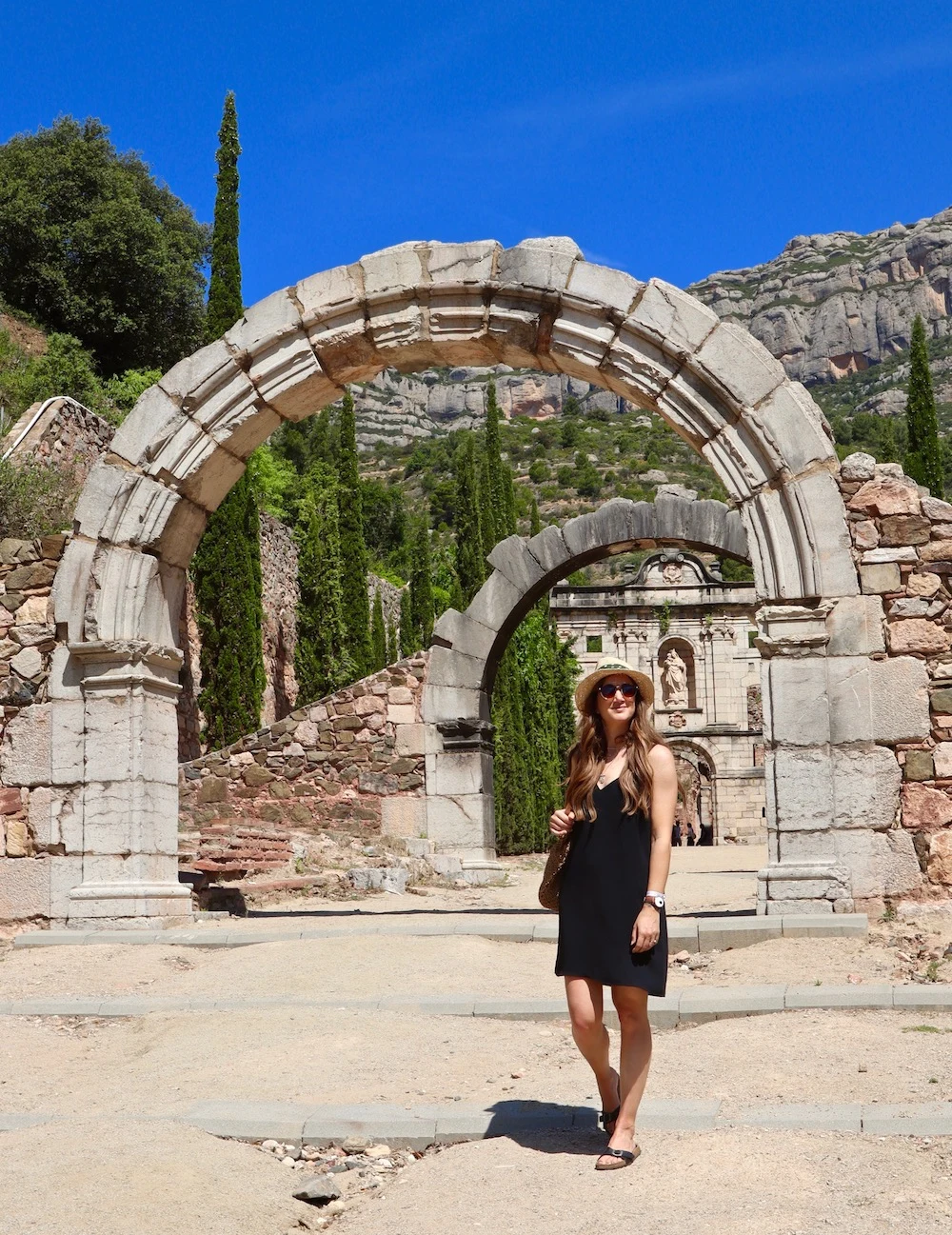 Visiting Cartoixa d'Escaladei, an old monastery and museum complex was incredible and if you have a car for your holiday to Salou then I highly recommend a visit. Not only was the monastery beautiful but the surrounding mountains and the drive through the countryside to get there is breathtaking!
If you'll be visiting lots of historic attractions during your holiday then it might be worth getting the Catalonia Monument Pass.
Another incredible day out from Salou would be to visit Montserrat Monastery. There's an amazing tour you can do from Salou and you also go to see the crypt of Gaudi.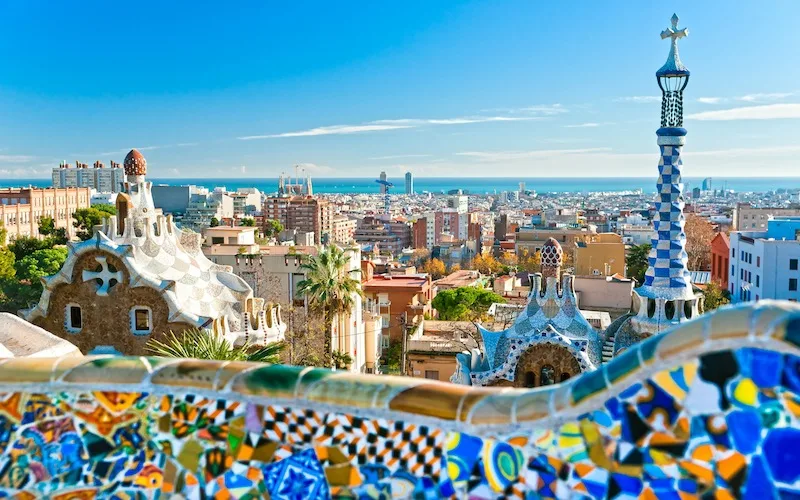 While you're in Salou you can also take a full day trip to Barcelona as it isn't far away! Here's a full day trip to Barcelona from Salou that includes free time in the city.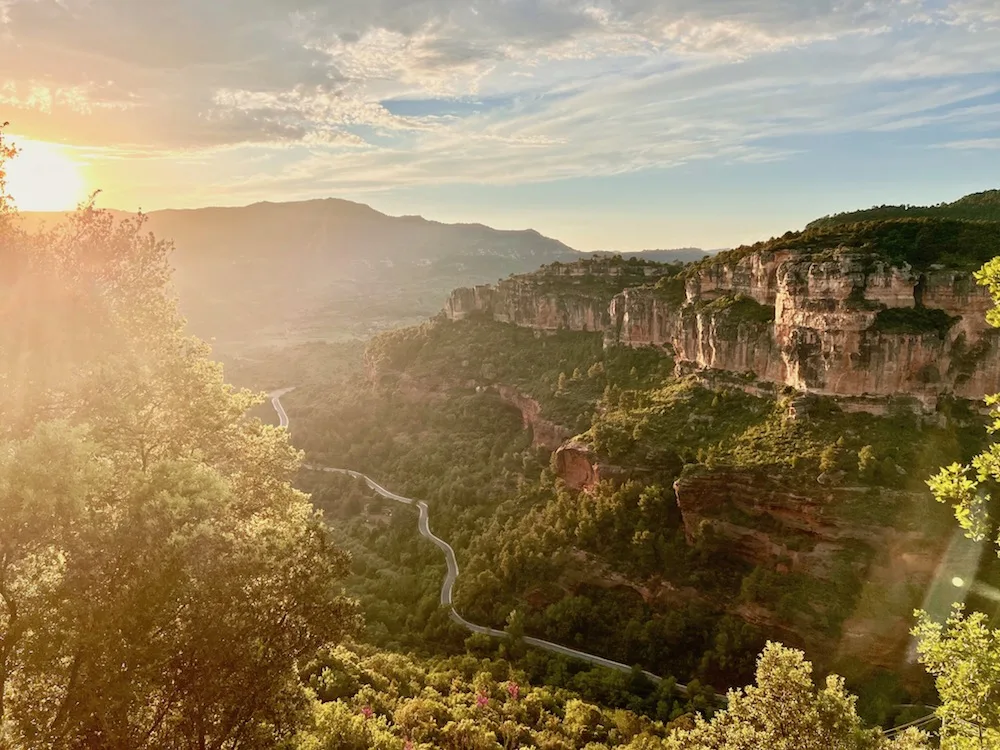 If you're a sucker for incredible scenery then you can't miss a trip to Siurana, an incredible mountain village with the most amazing views. If you've got a car I recommend driving yourself but you can take a trip from Salou that includes a visit to other pretty villages.