Murcia, a charming and underrated region of Spain. If you're looking for a hidden gem, somewhere away from the overcrowded tourist-y areas of Spain, this might be the place for you.
Over 5 days I had a whistle-stop tour of Murcia where I found it to be a diverse region for sun and beach holidays, food and wine, culture and shopping, and lots of stunning scenery.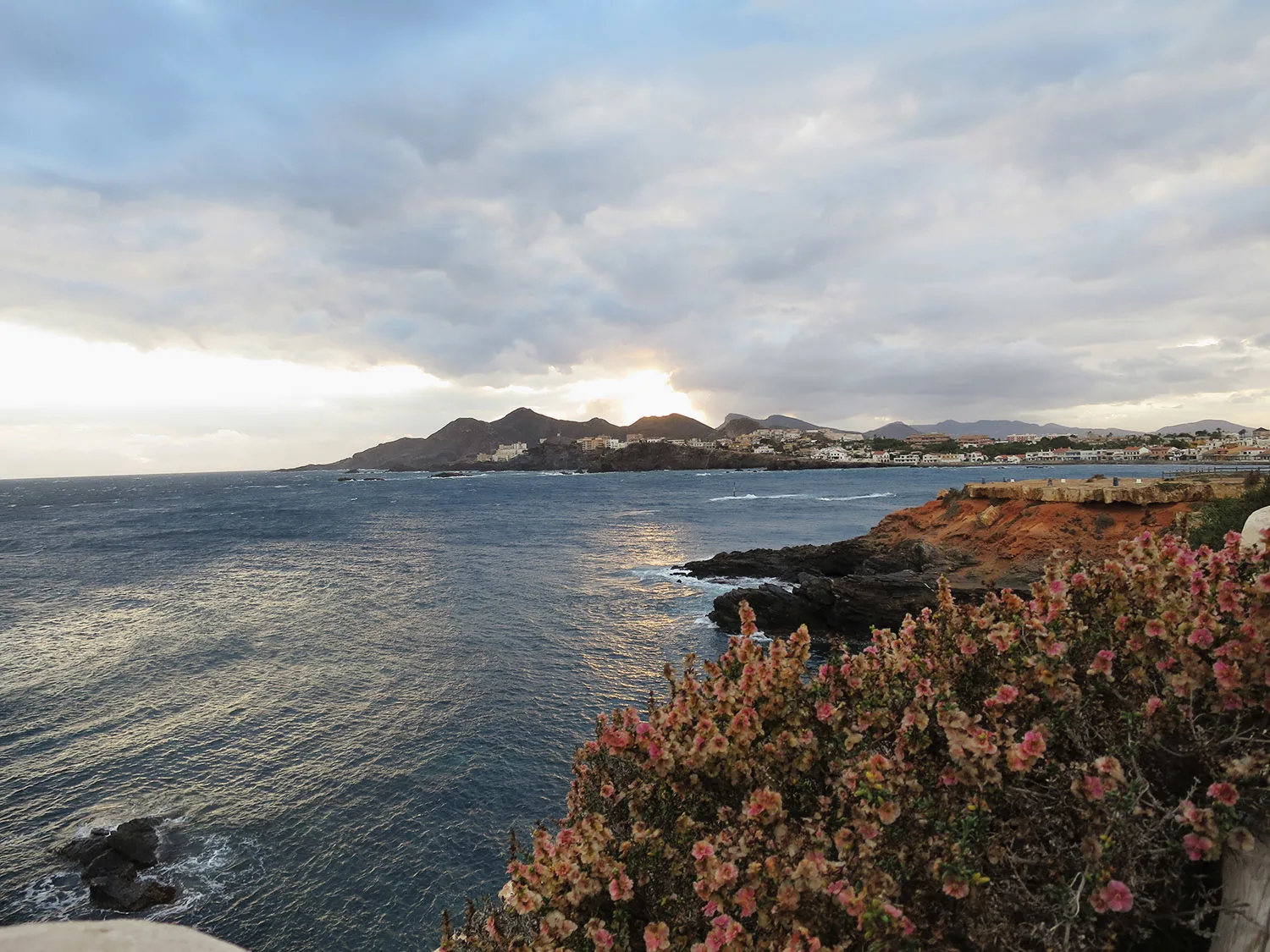 Day 1
It was an incredibly early flight from Birmingham to Alicante but thankfully with Birmingham International being a local airport it really wasn't too long a journey. When we arrived in Spain we made the 1 hour journey down to the Mar Menor coast of Murcia.
Updated on 30.01.19 – Quick update here because since Elizabeth's trip a new airport has opened. You can now fly to Murcia International Airport in Corvera which opened in January 2019 and you'll find flights with budget airlines like easyJet, Jet2 and Ryanair. I've just had a look and you can get return flights in June 2019 for less than £60!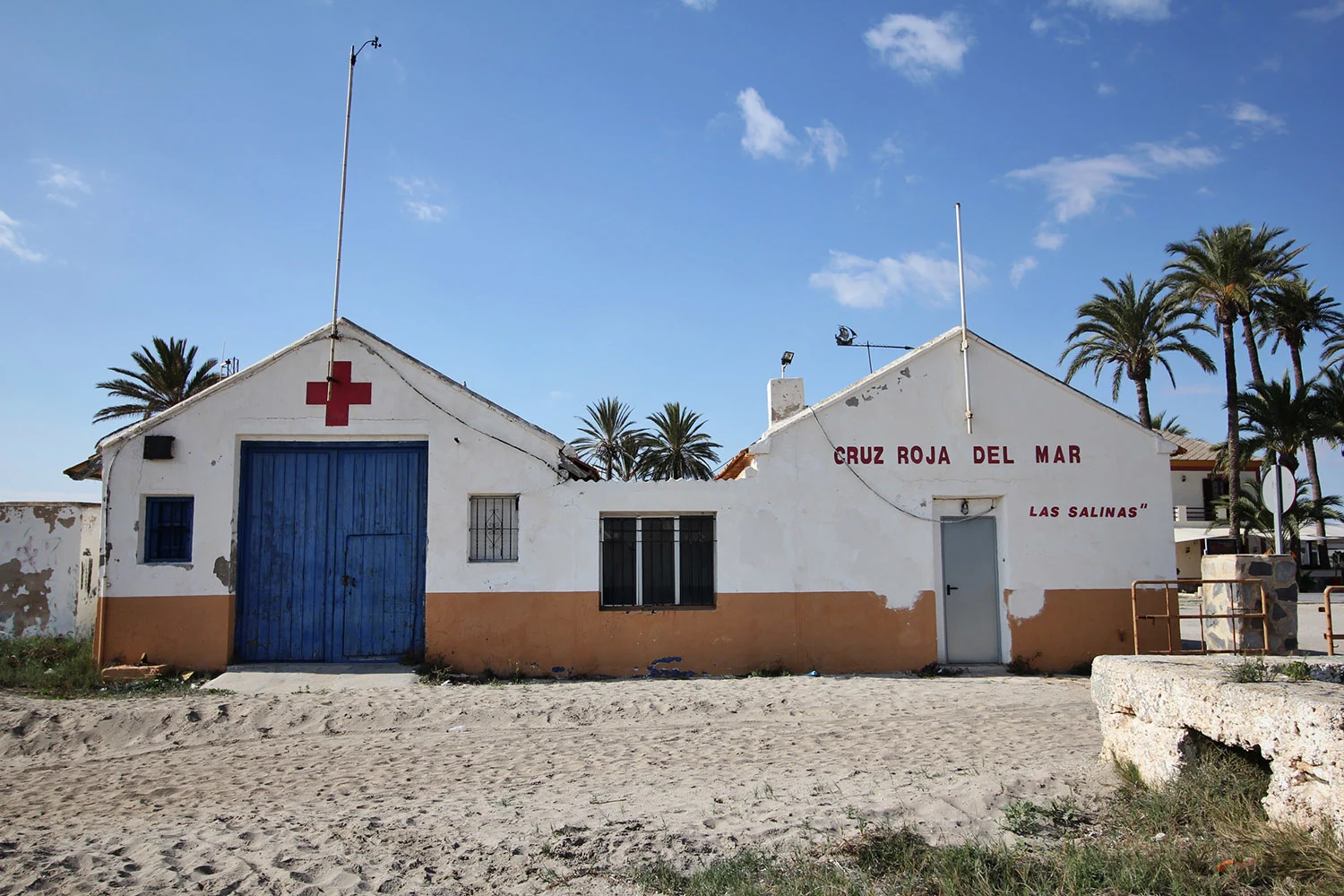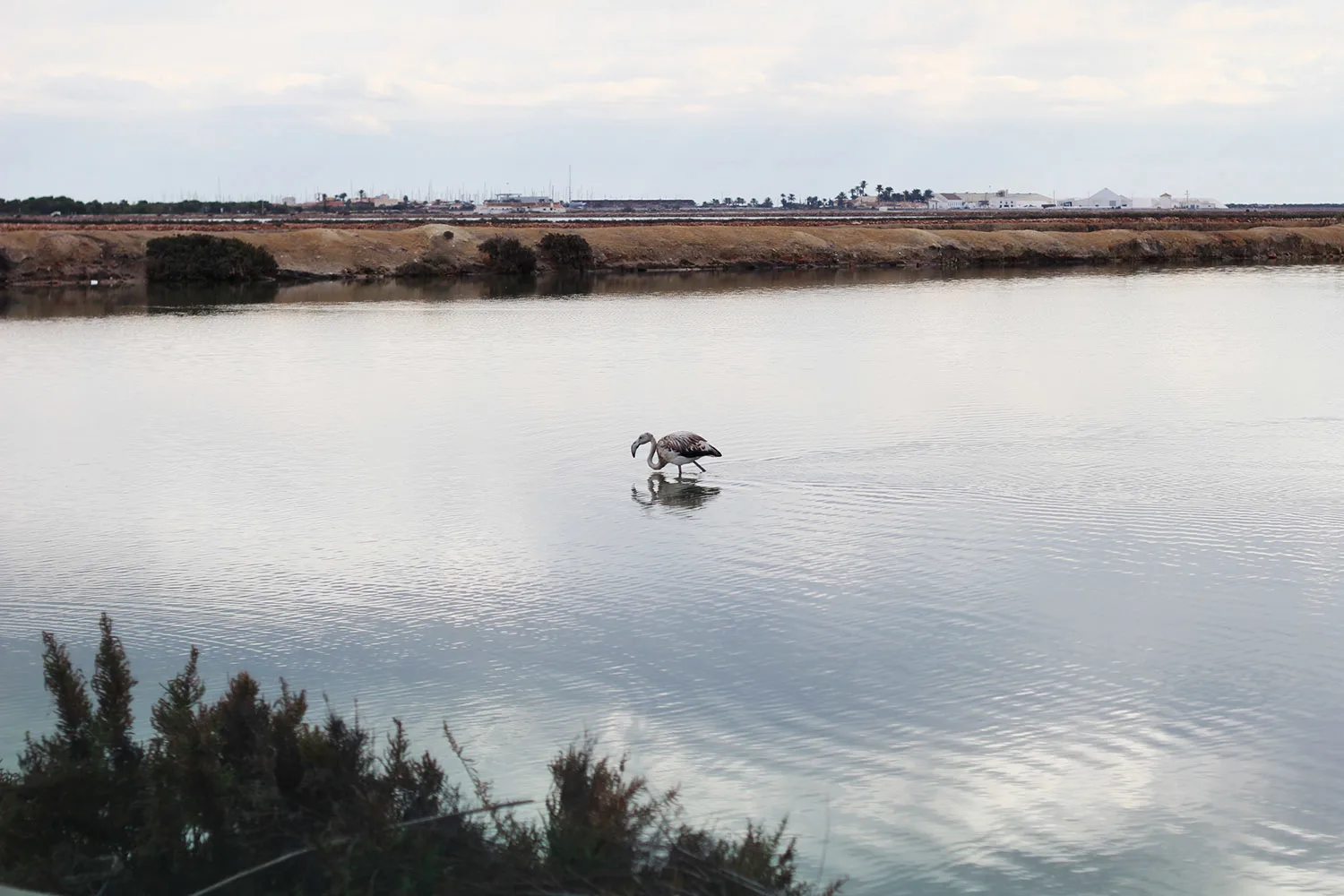 There we checked out white flamingoes on the Salinas y Arenales de San Pedro del Pinatar, a protected wetlands area with salt flats. It was pretty quiet at this time of year but I can imagine it's super popular in the summer time. There's even an area where visitors can take a mud bath in the mineral rich ponds!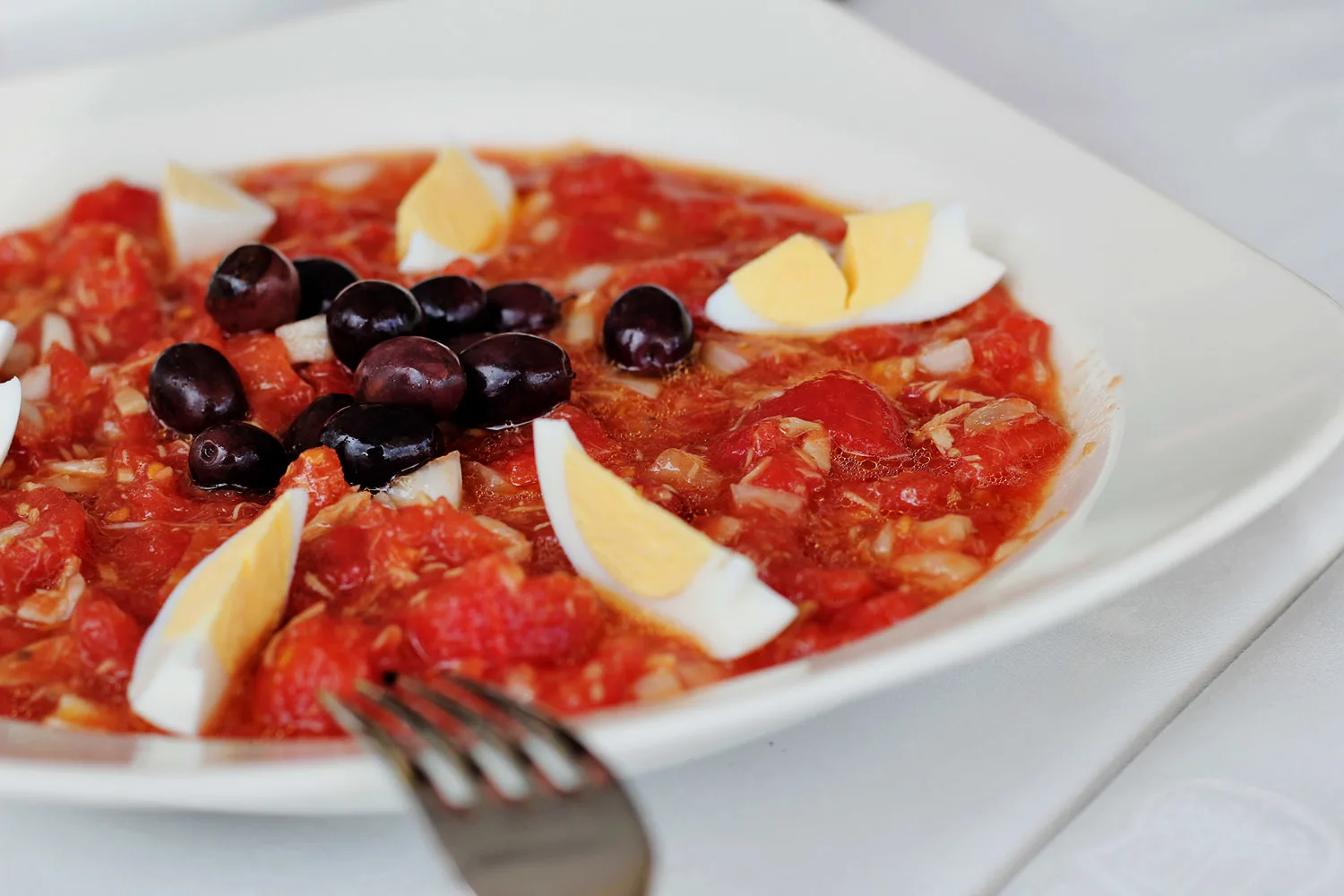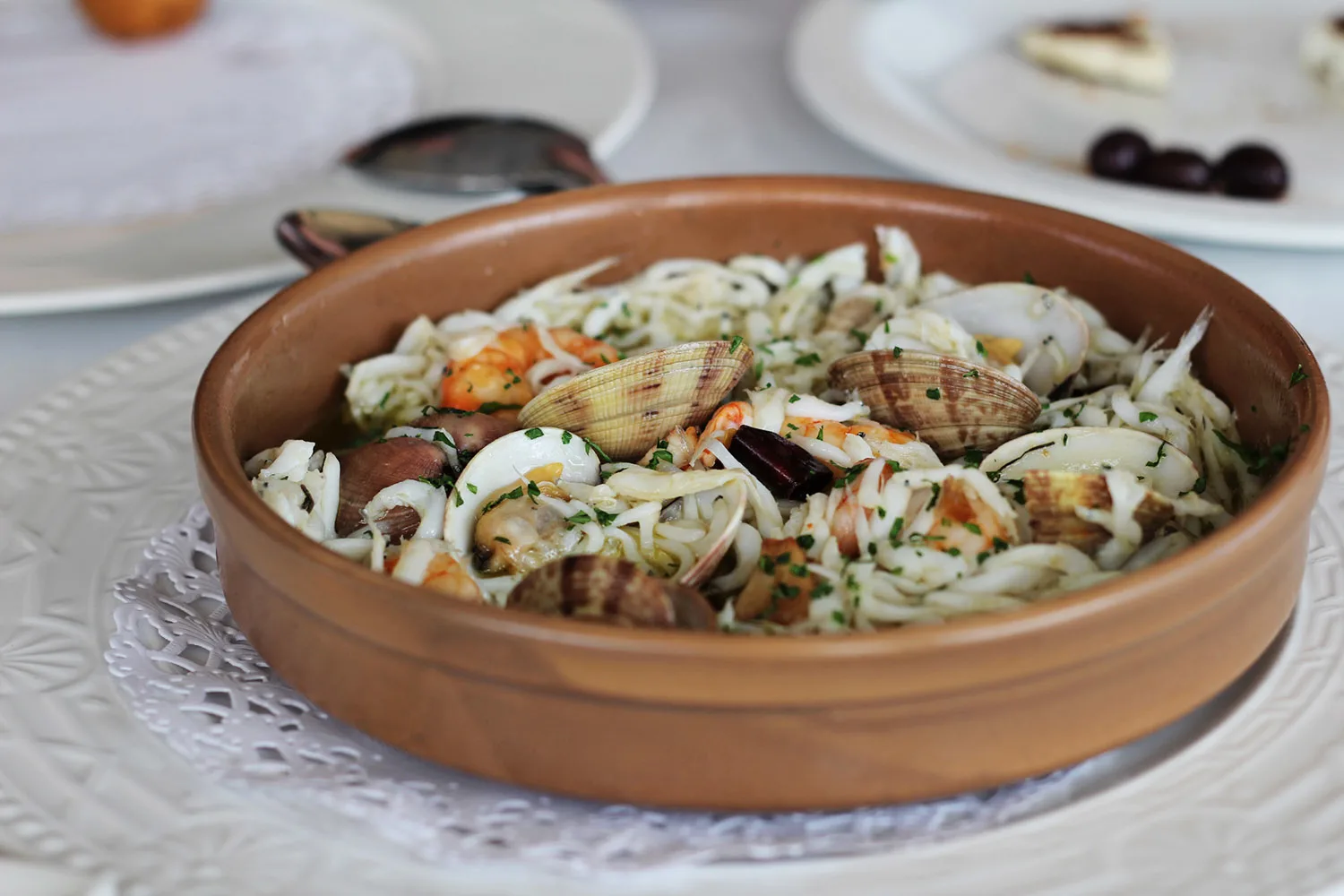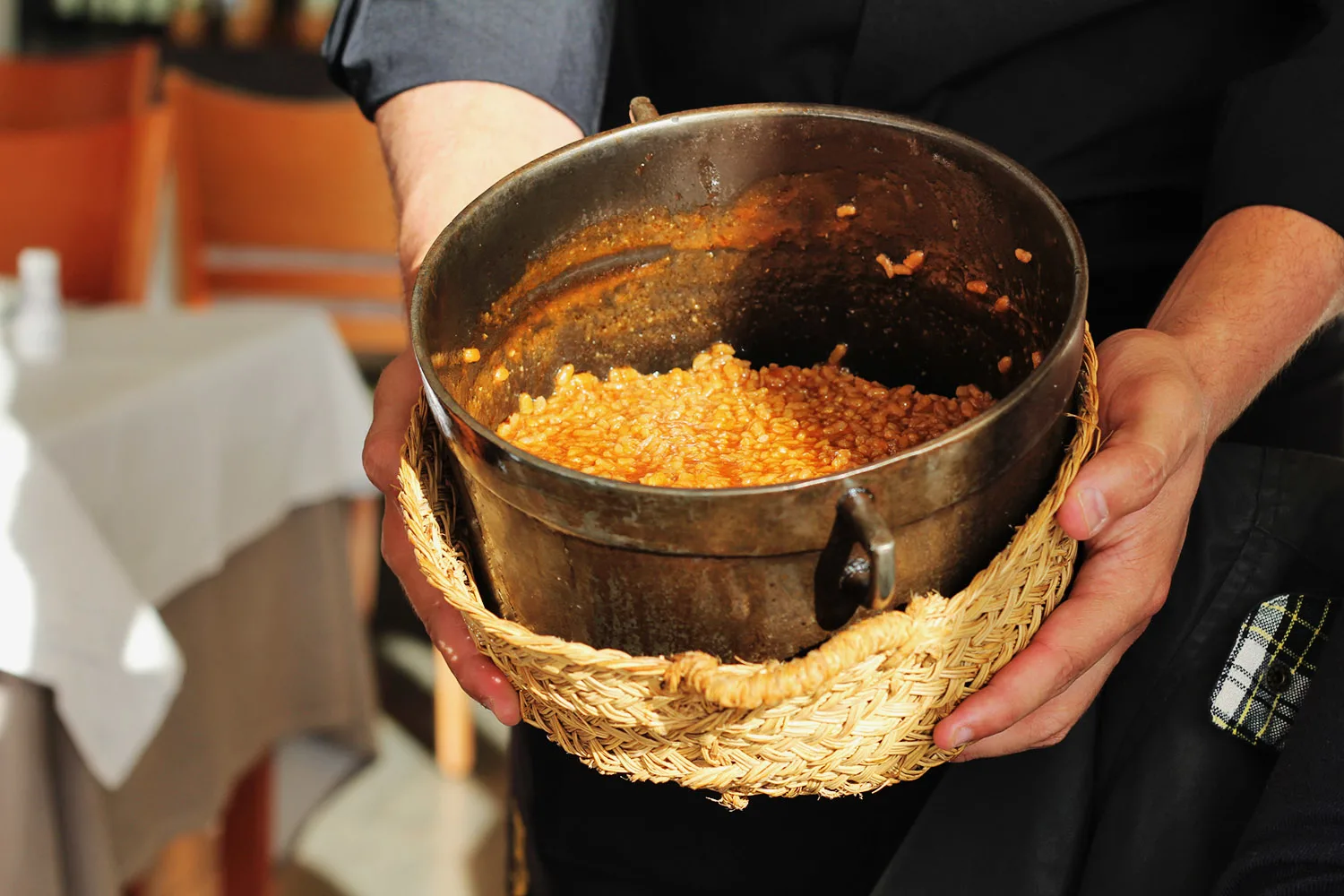 For lunch we checked out the Miramar restaurant at Cabo de Palos, a harbour area that doesn't actually host any hotels as such so it has a charming local vibe. Our lunch was delicious and possibly my favourite of the trip.
We tried traditional Murcian salad, a mixture of tomatoes, tuna, olives, egg and olive oil. We also ate grilled cheese, seafood, fresh bread and another local speciality including slow cooked fish and rice. It was rich, creamy, fresh and unlike anything else I'd tried before.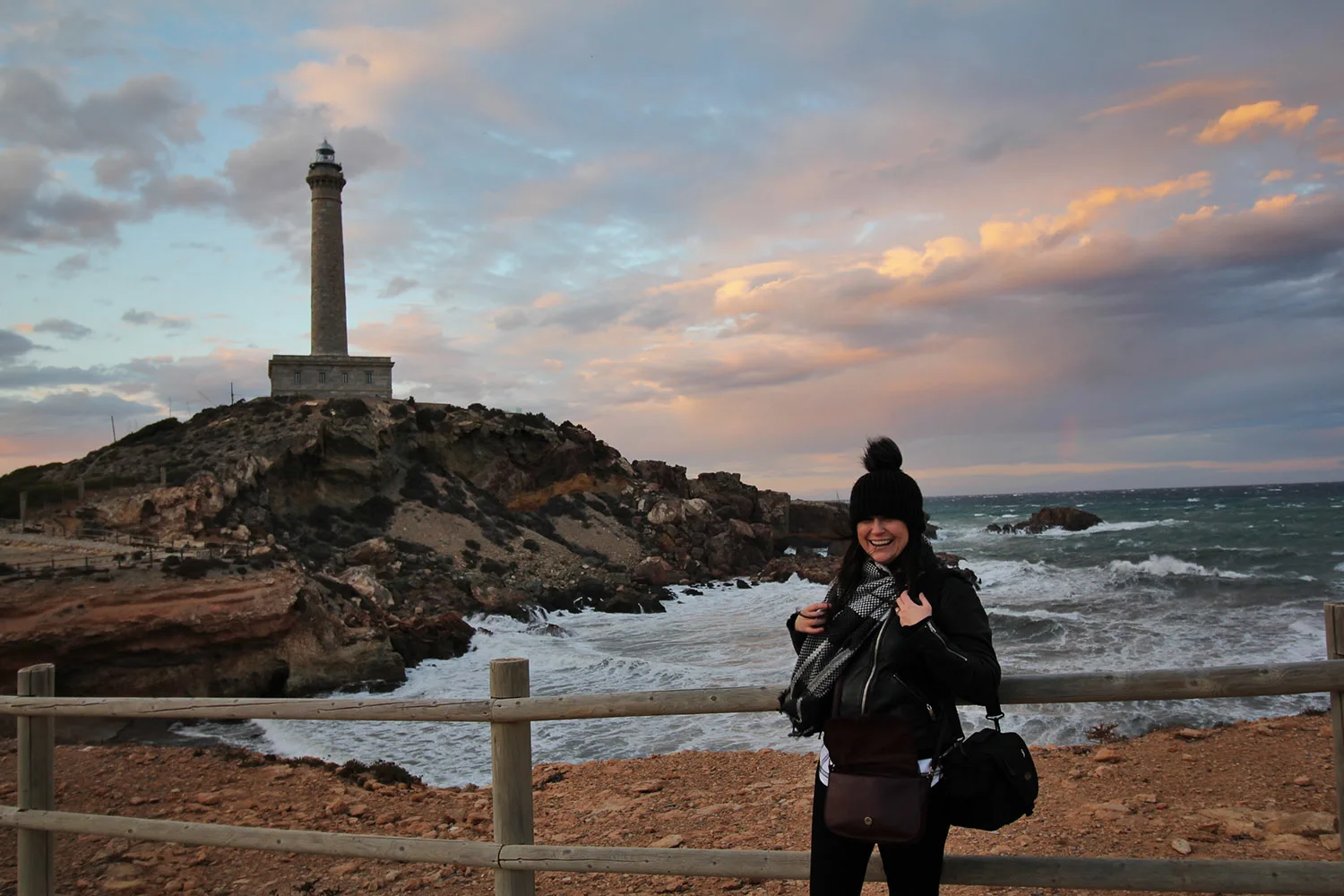 After such an epic 3 hour lunch we took a walk along the cliffs as the sun set over the horizon making for some rather special Instagram moments.
We happened to be there on a rather blustery day so I was wrapped up in my 'England weather' clothes of wooly hat and scarf as we battled the high winds to get around the cliffs. But it was totally worth it. At the end of our walk we found a gorgeous 18th century lighthouse looking rather majestic against the red and purple sunset sky.
That evening we drove over to Cartegena to stay the Hotel NH Cartegena, ready for our walking tour the next day.
Day 2
We were up bright and early for a guided walking tour around Cartegena, a historically significant city with a natural harbour. It has been home to Phoenicians, Romans, Moors and Byzantine civilisations over the last 2000 years.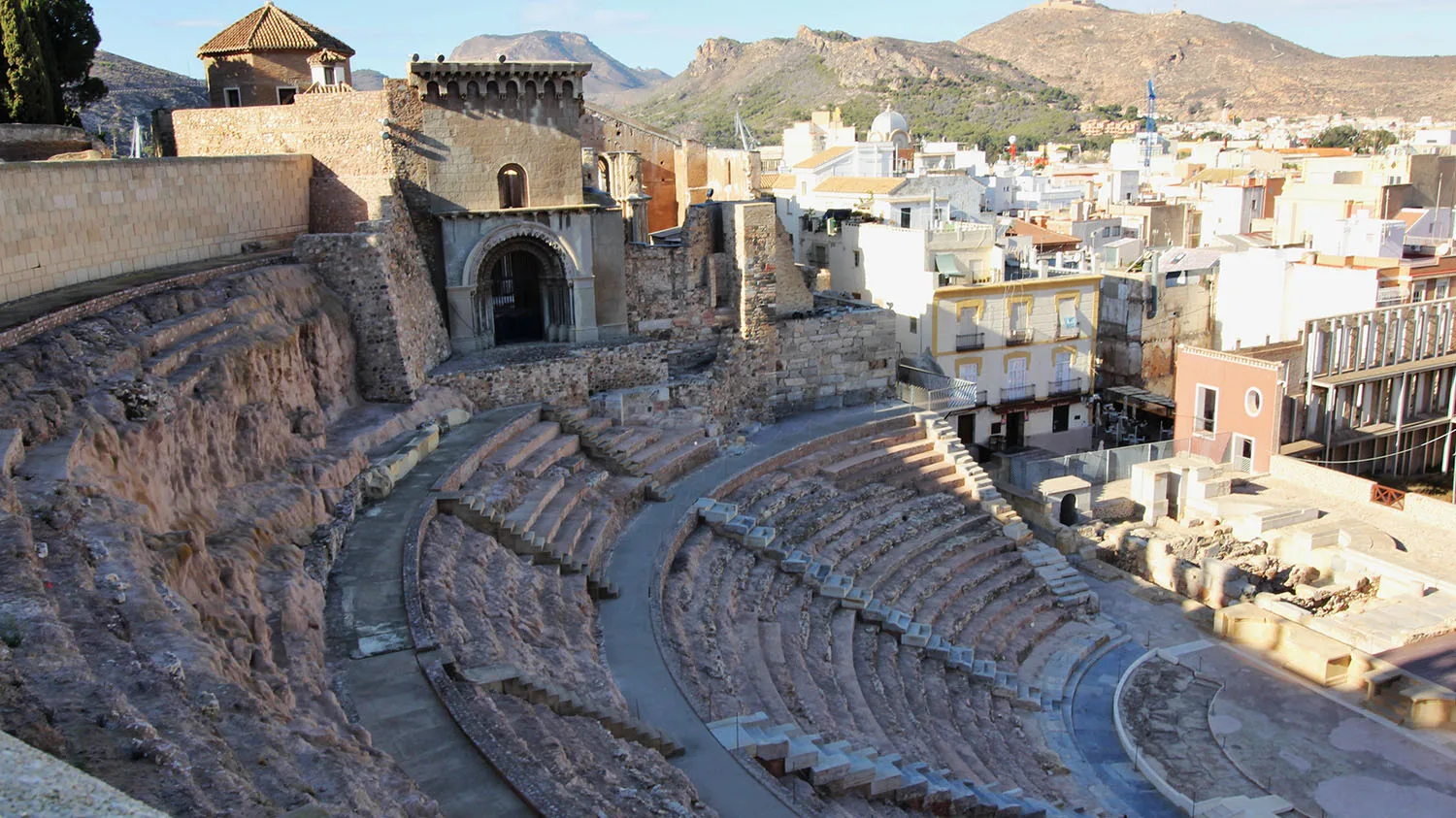 The Roman Theatre was fascinating. It was only discovered as recently as 1988 and it took until 2008 until it was fully opened as an attraction.
We also visited the Roman baths and even watched as archeologists continued their excavation work.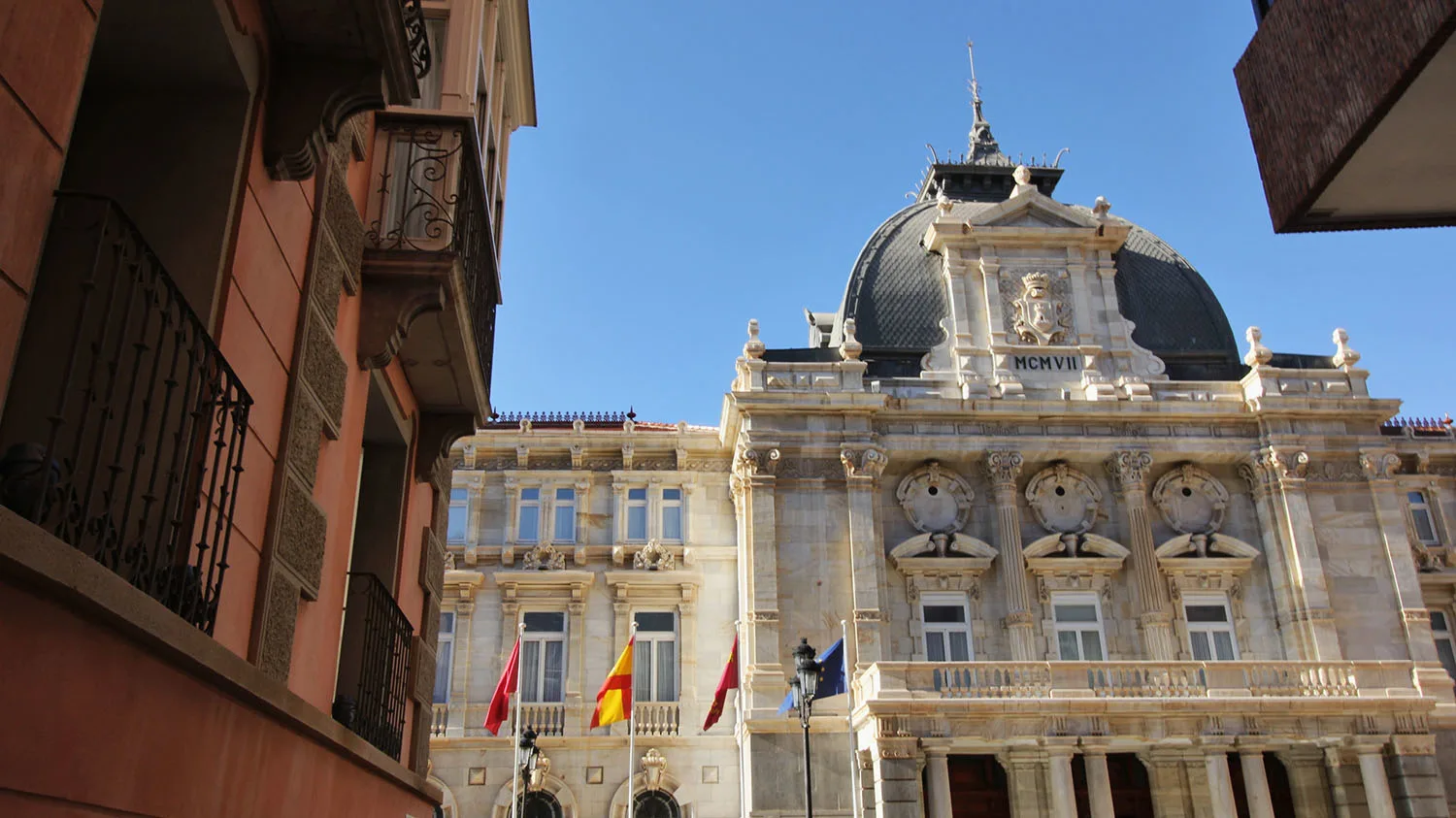 After a short walk enjoying some of the Baroque architecture we hopped back in the car and headed down the coast to the beach-side resort of Águilas.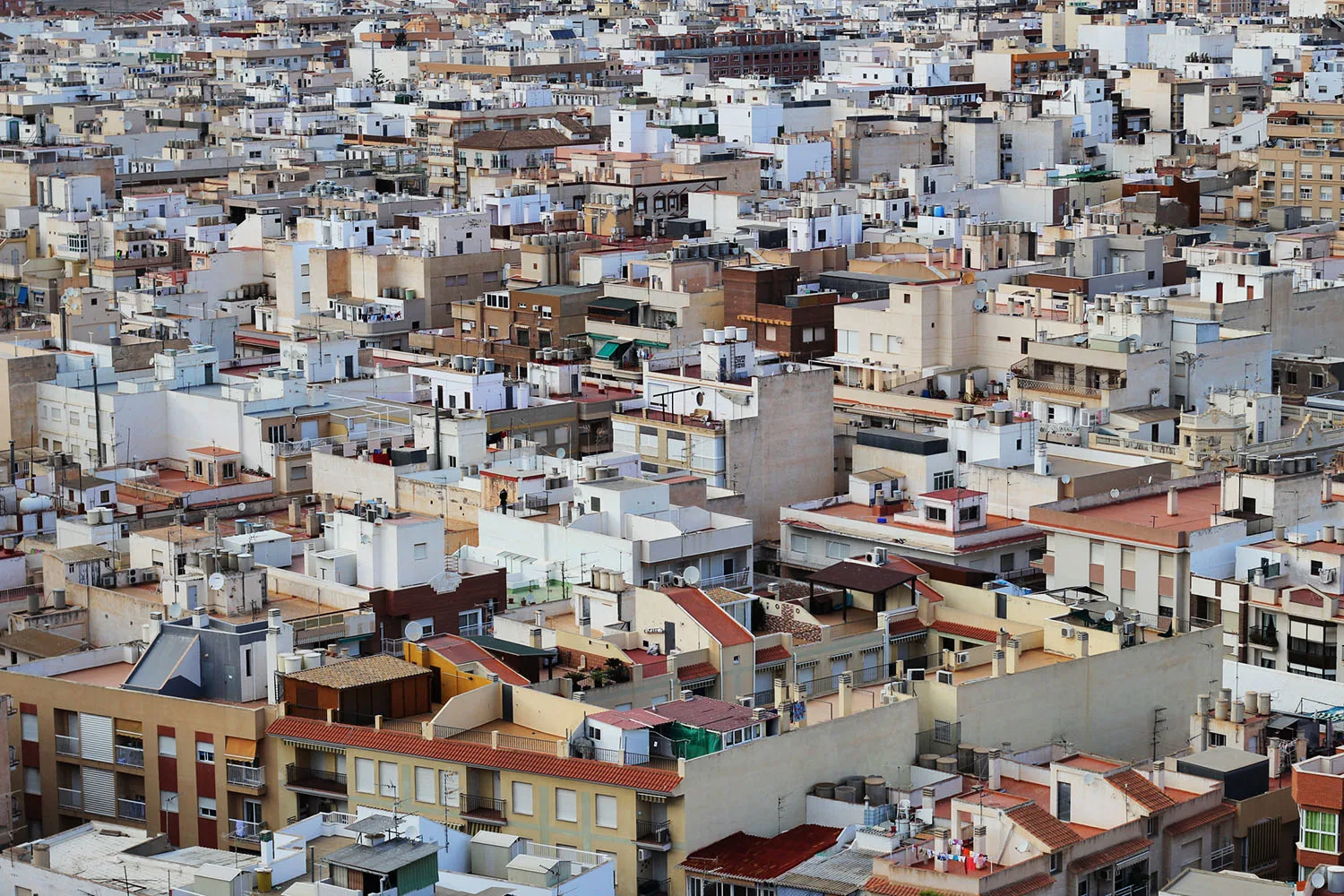 We checked into Hotel Puerto Juan Montiel, one of only three hotels in this town, before heading out to join our tapas tour.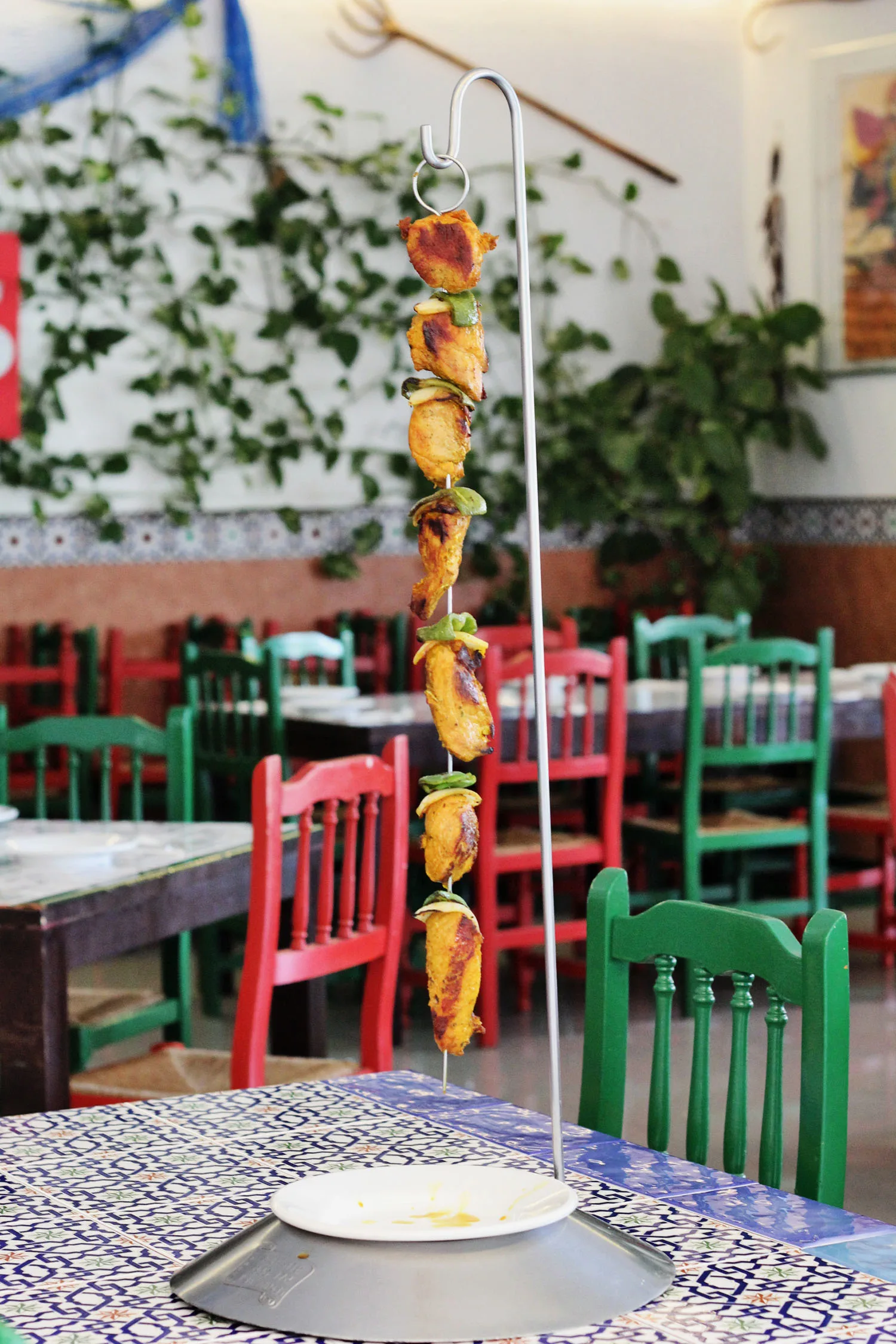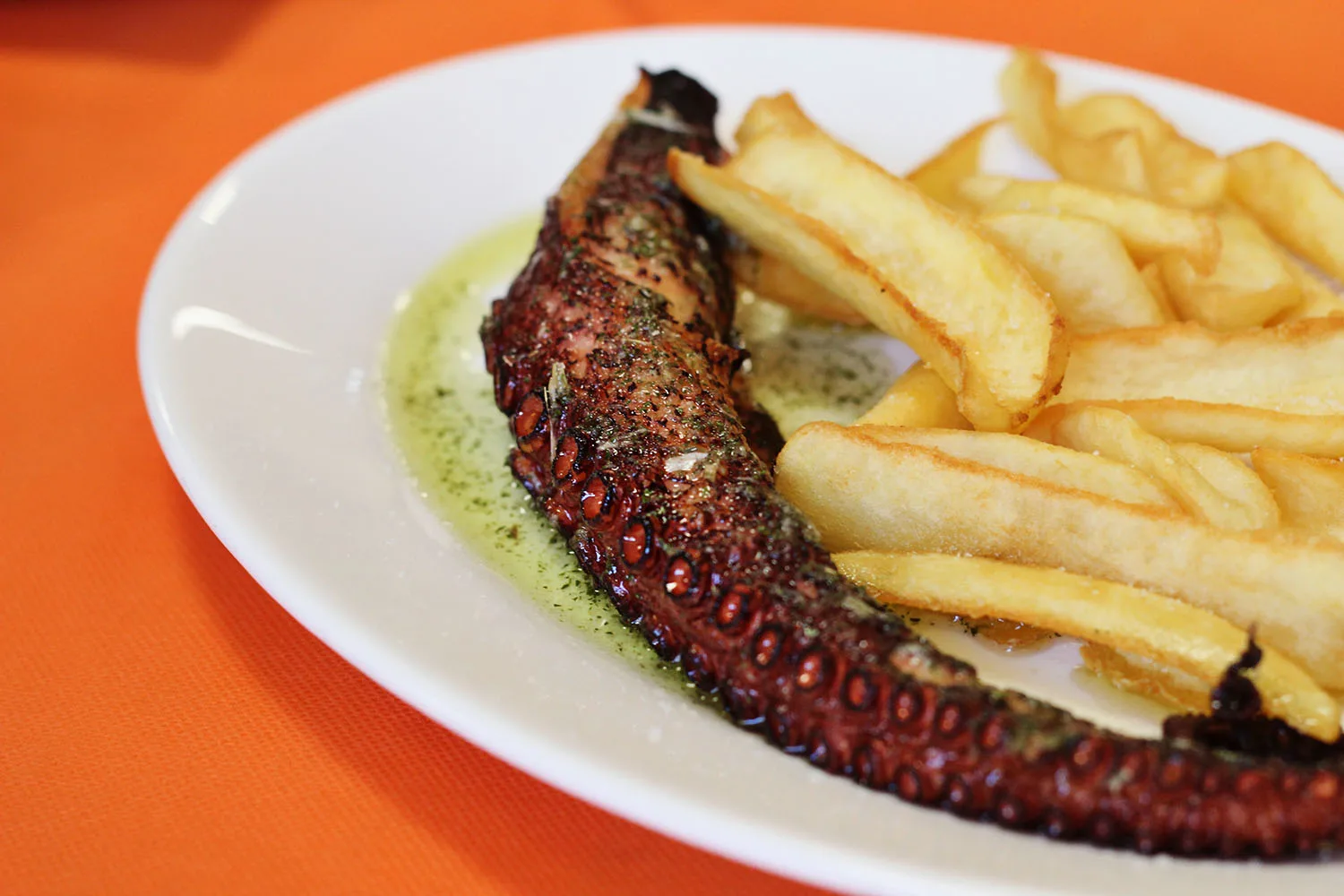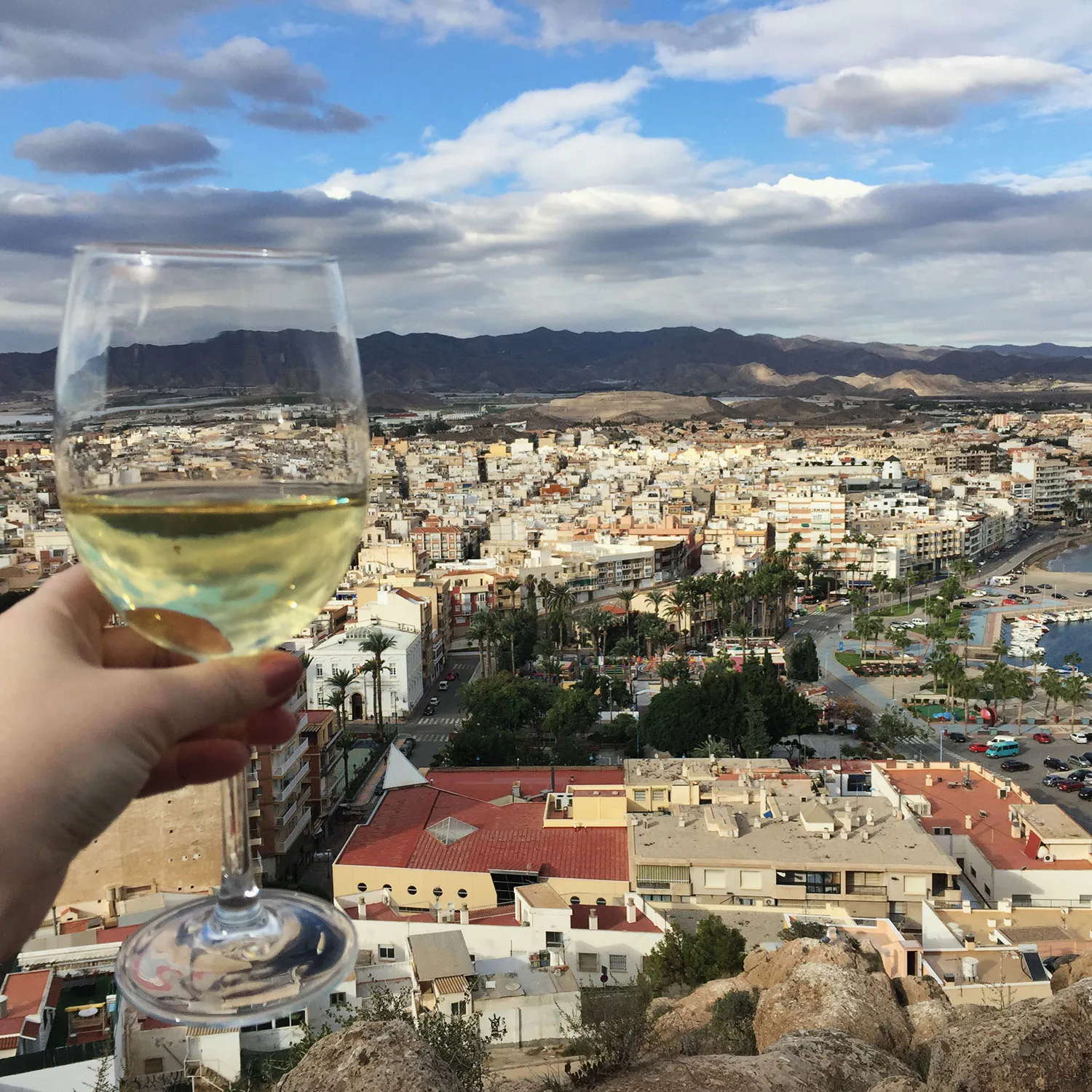 The tapas tour took us to three different tapas restaurant in the city where we sampled a range of delicacies from octopus tentacle to tuna tartare, homemade potato crisps to pork lollipops, Russian salad to croquettes.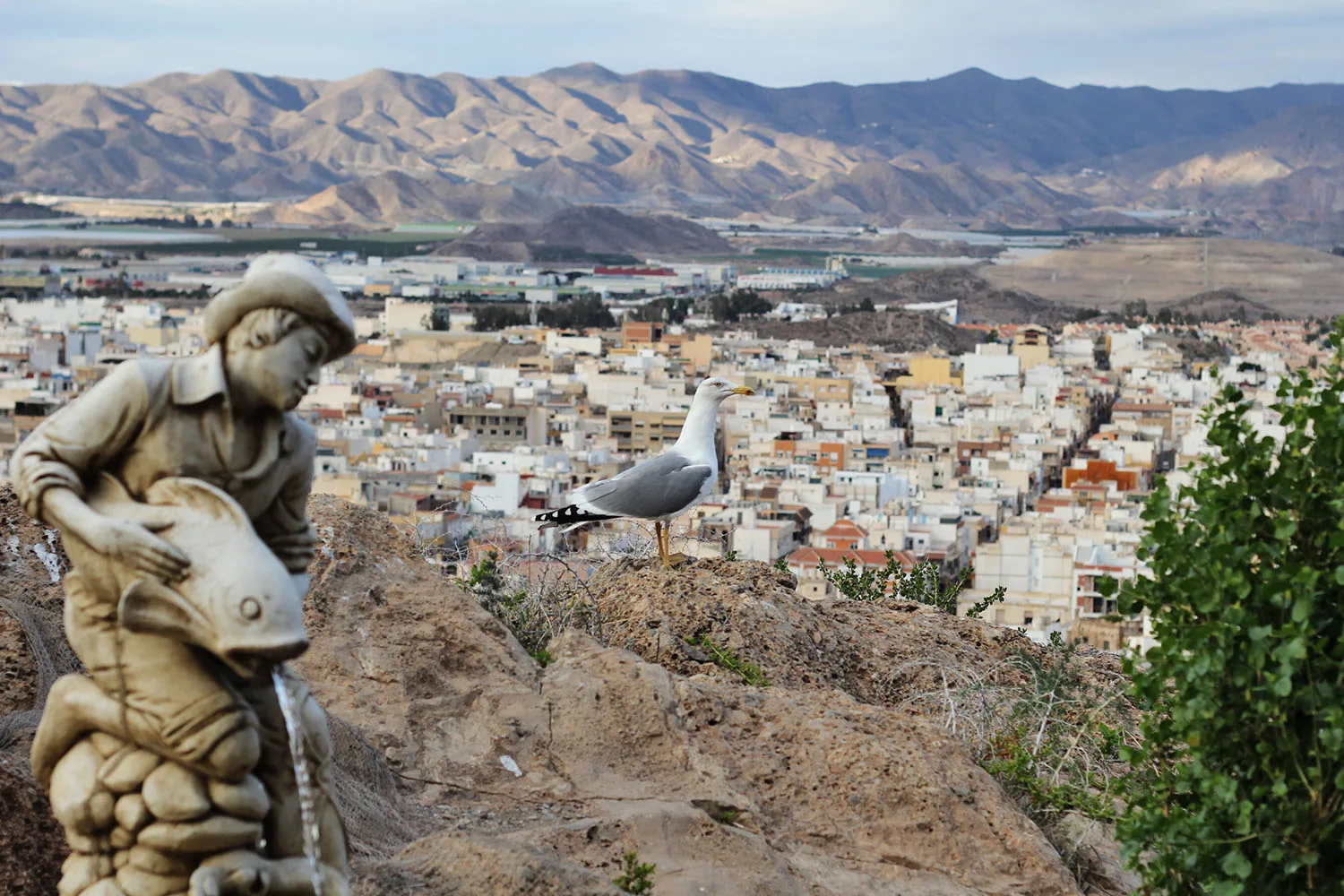 It was epic to say the least, finishing with a rather stunning view over the town and towards the mountains that flank this part of the coast.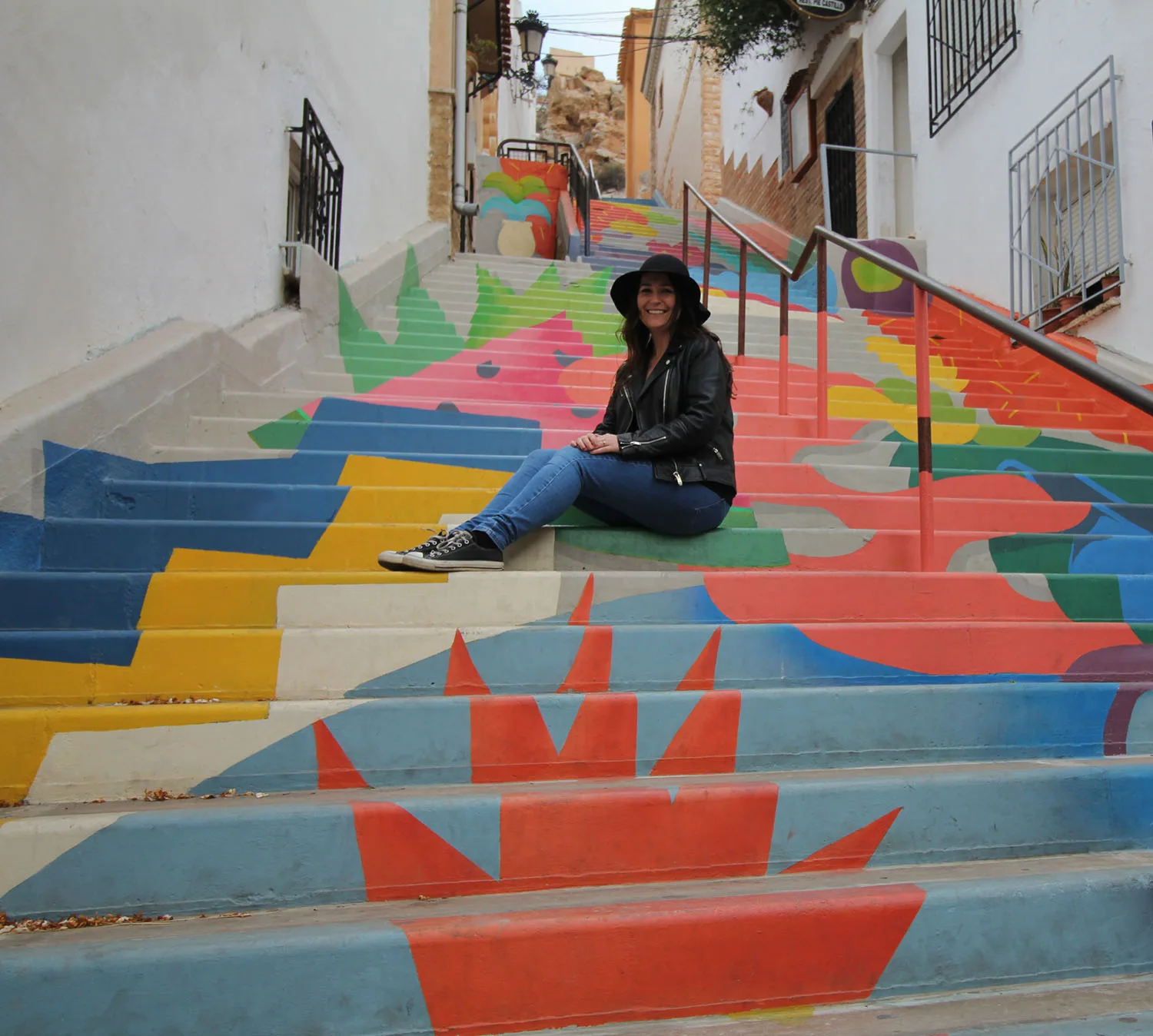 As the sun was setting we went for another short drive around the coast to check out the iron bridge built by the British in the 19th century.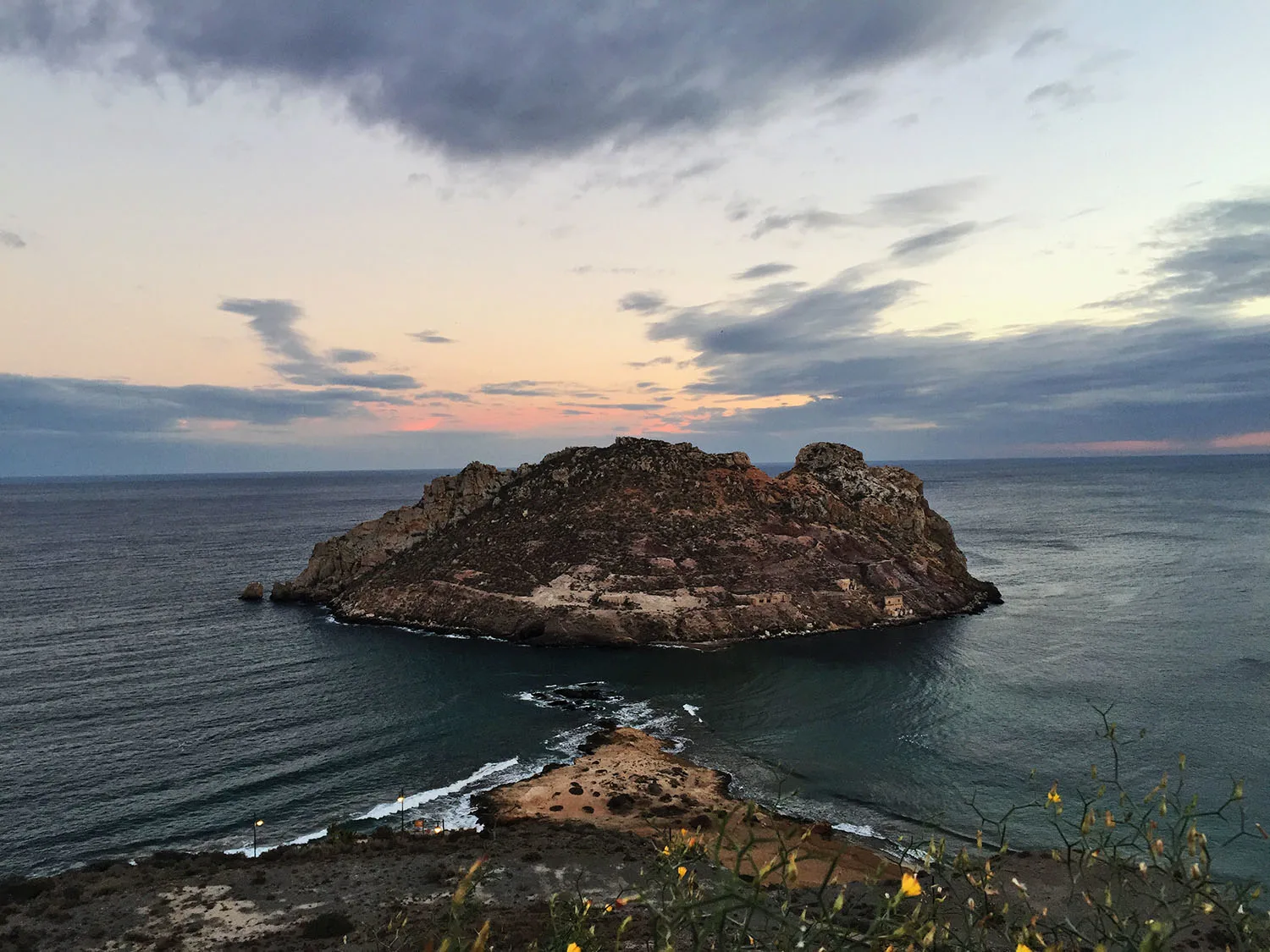 Plus we found a perfect viewpoint and some darling 'calas', I bet they would be lovely for summertime sunning.
Day 3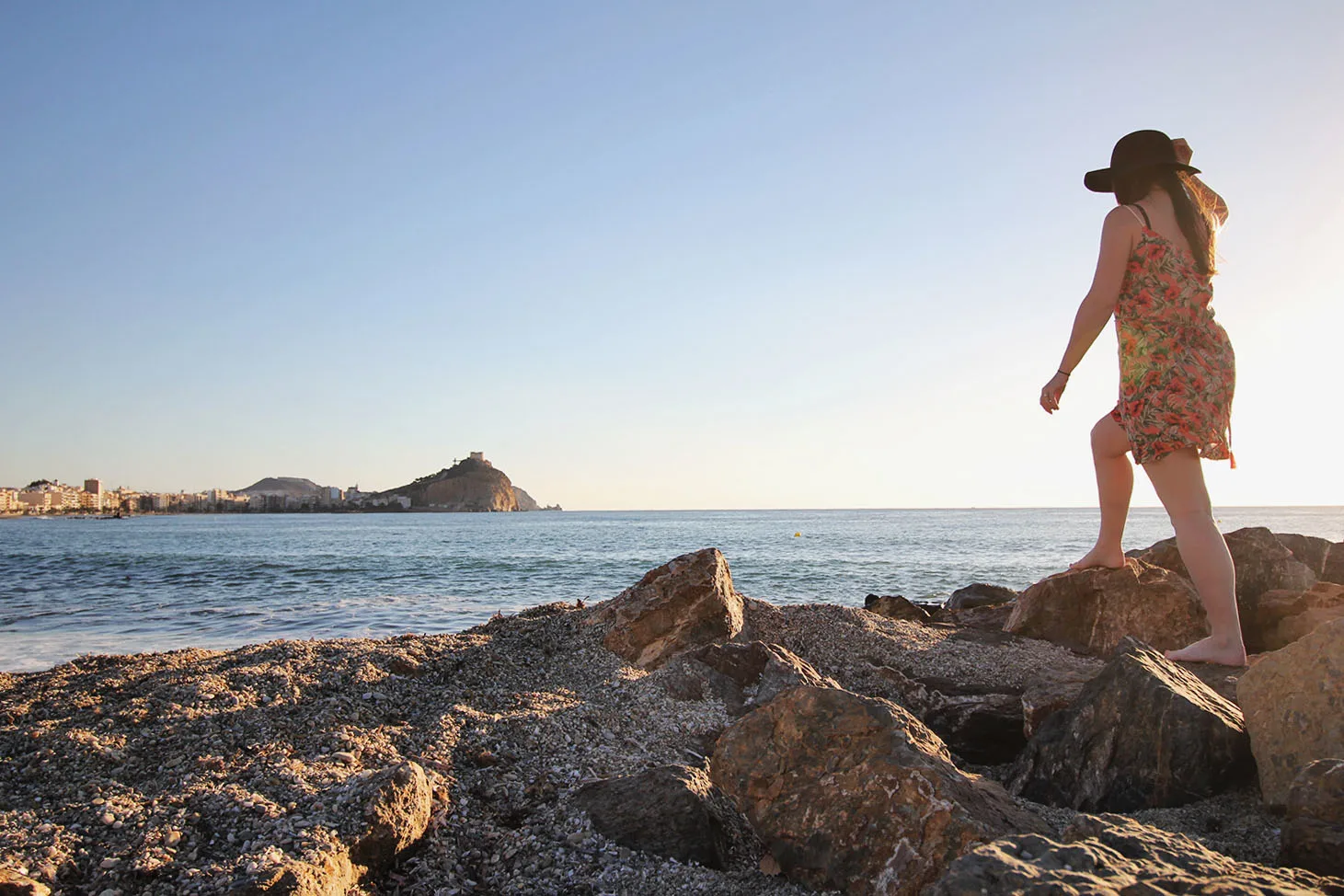 The sun was out first thing in the morning so I popped down to the beach outside the hotel for a gentle walk along the sand and rocks. I adore mornings by the sea, something incredibly therapeutic about that quietness.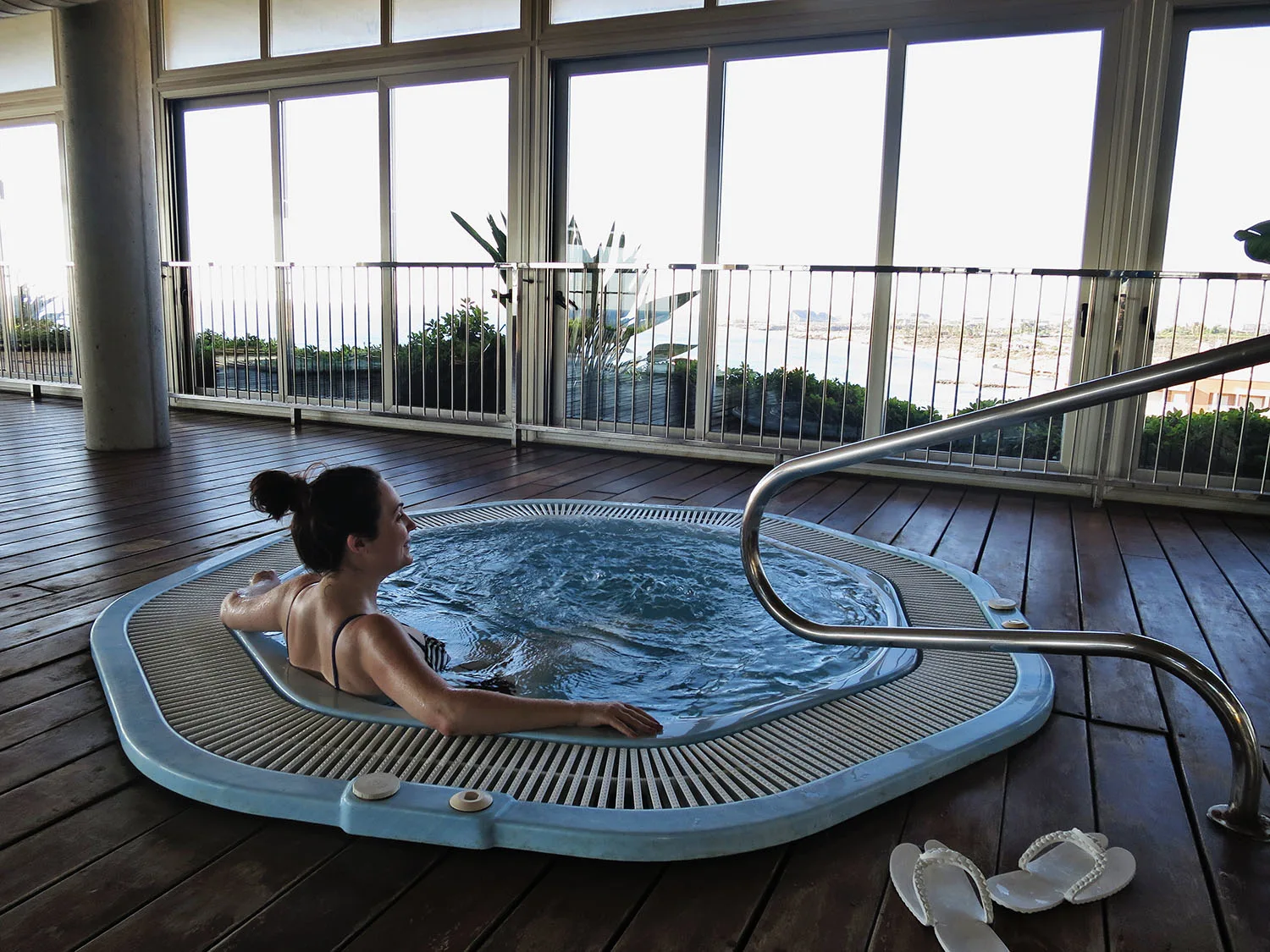 I finished my time at the hotel with a quick session in the spa on the top floor, soaking in the hot tub whilst gazing out to the mountains.
Next we drove to the city of Murcia (there's the city and the region of the same name) where we embarked on an another epic tapas lunch at one of the best stops in town, La Tapa.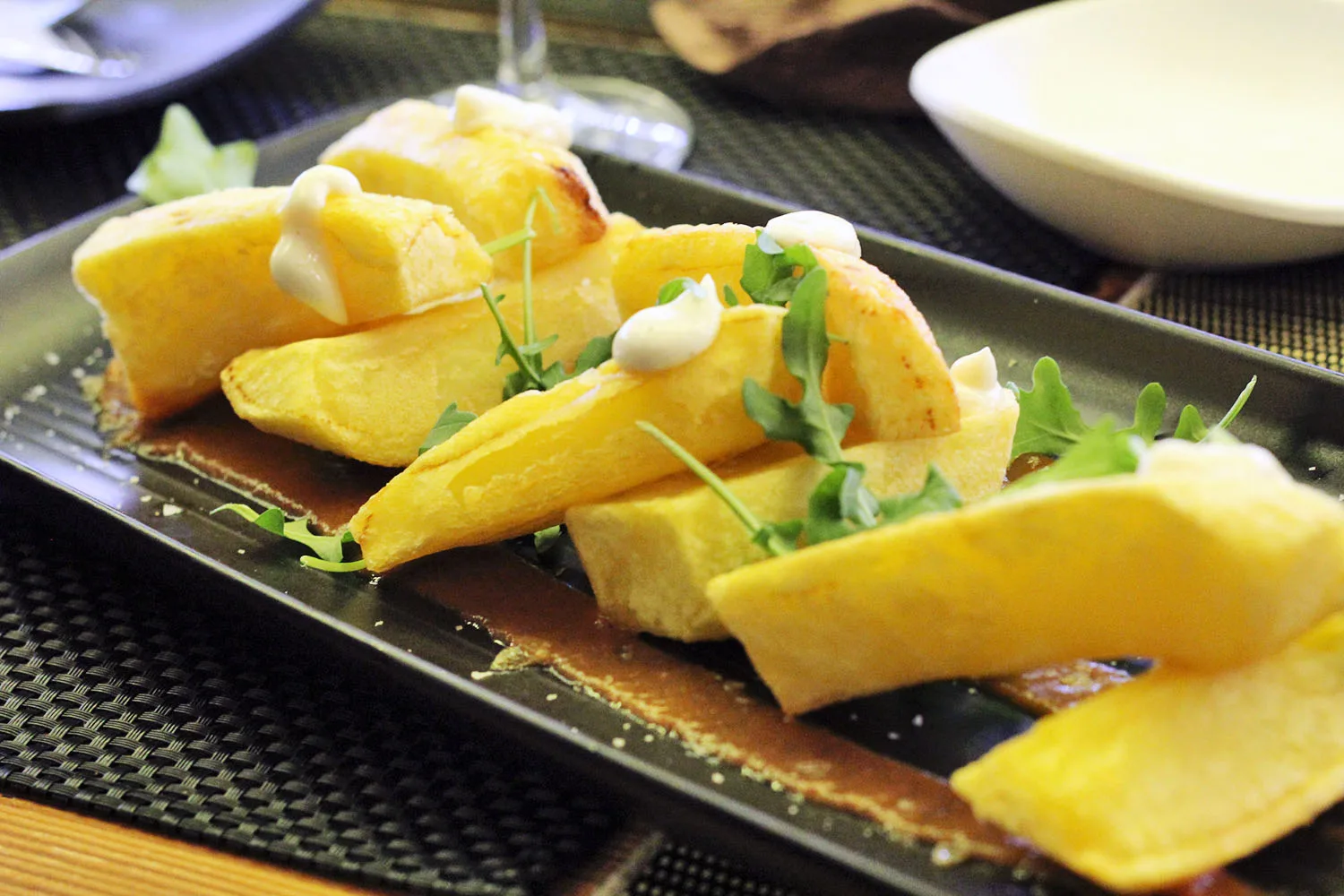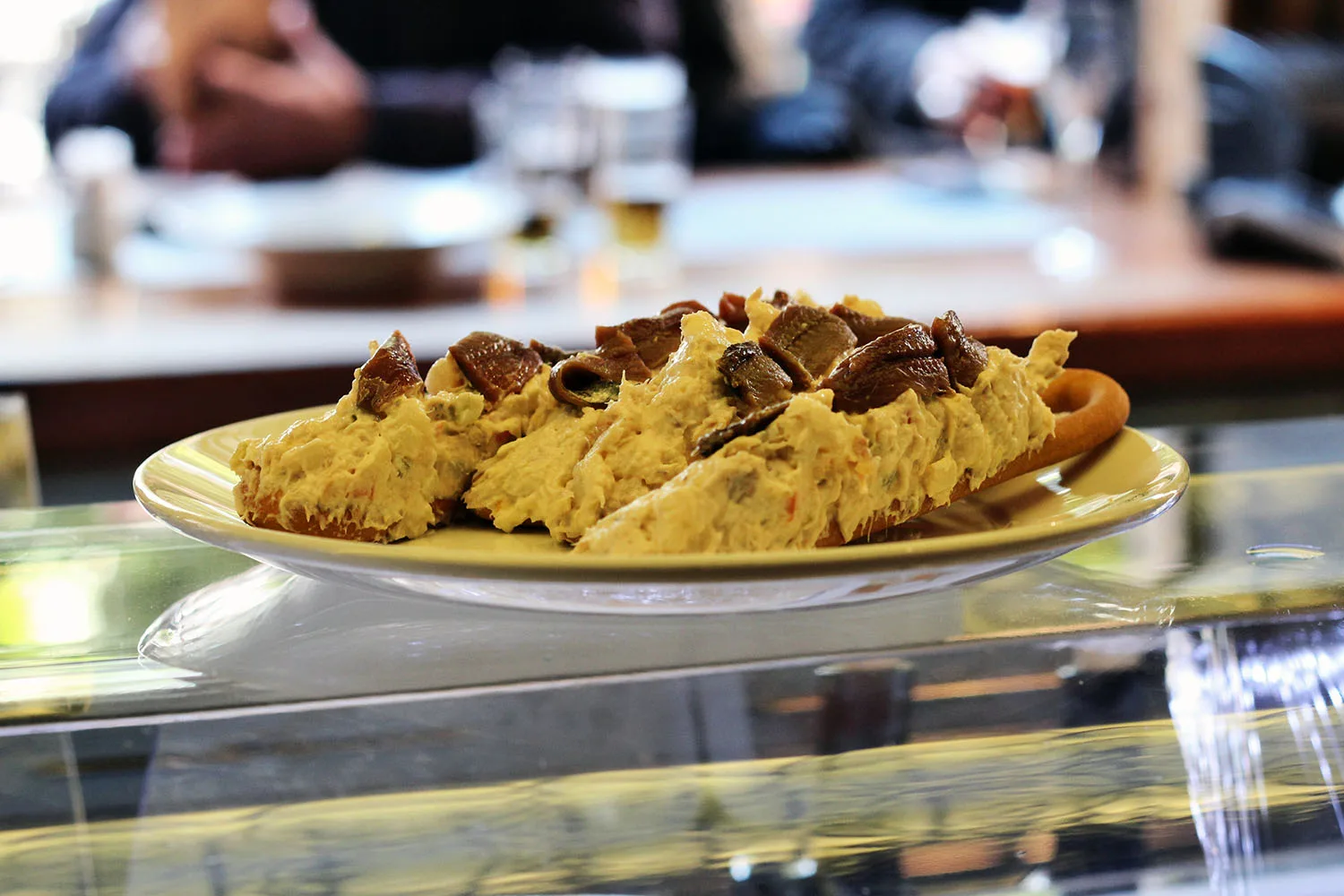 We opted for a bar side spot so we could indulge in some people watching whilst sampling plate upon plate of delicious food. This was some rather high end fare as we tried low-temperature egg, Russian salad on pretzels, and some of the most succulent pork medallions I've ever tried. All washed down with delicious wines.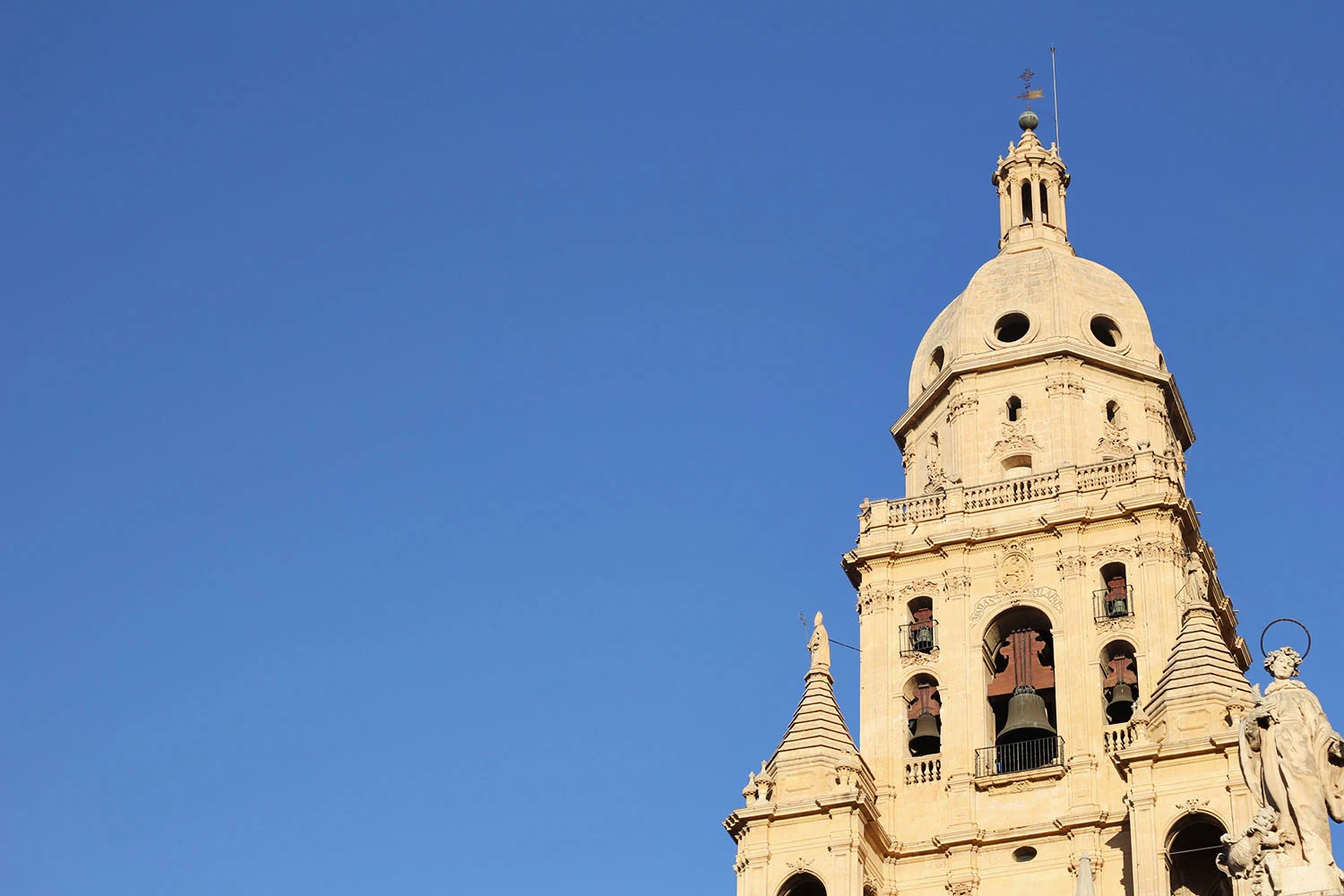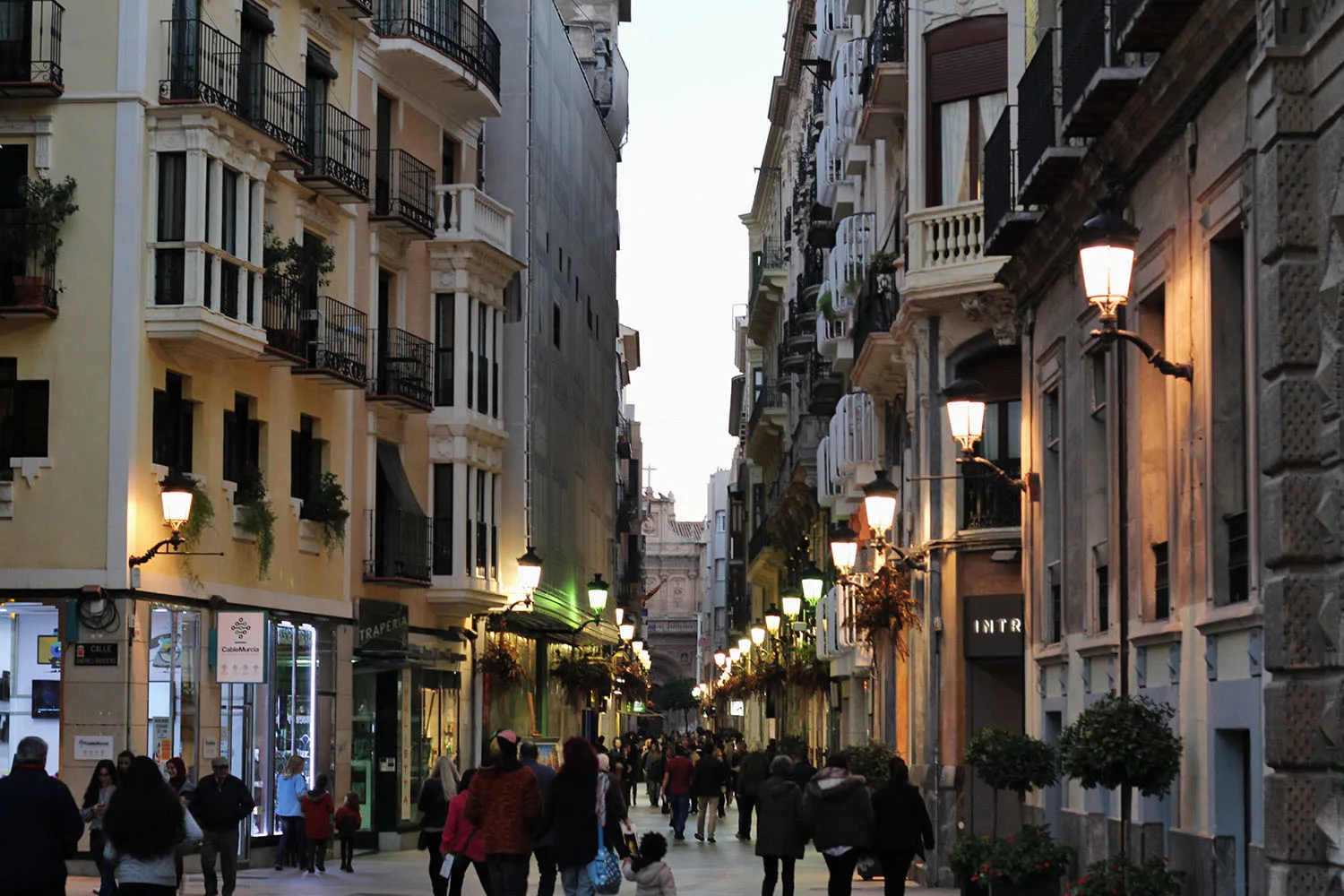 As we were losing daylight we dragged ourselves away from the food and set off on a walking tour of the old quarter of Murcia. The city features some glorious Baroque architecture amongst its many squares. Think quintessential European city with restaurants flowing out on to plazas as locals catch up over coffee, wine and tapas. It has a casual vibe that was ever so welcoming.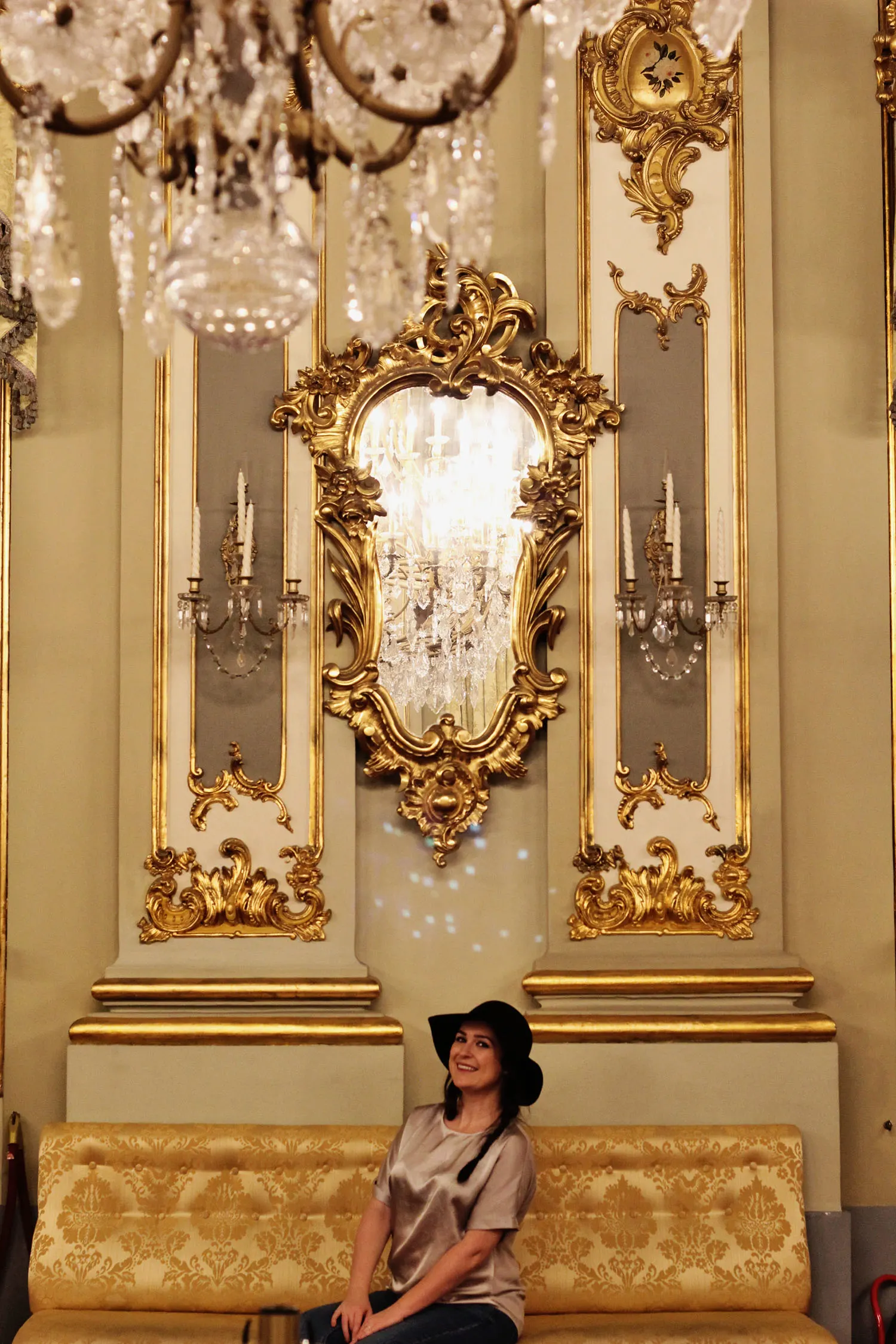 As we were visiting the 'Casino' which is not a casino in a gambling sense but more of a members club with insanely beautiful interior design, we were called out to be featured on live Spanish television.
A reporter and cameraman appeared and for 5 minutes we were broadcast out across the local News. It was so surreal.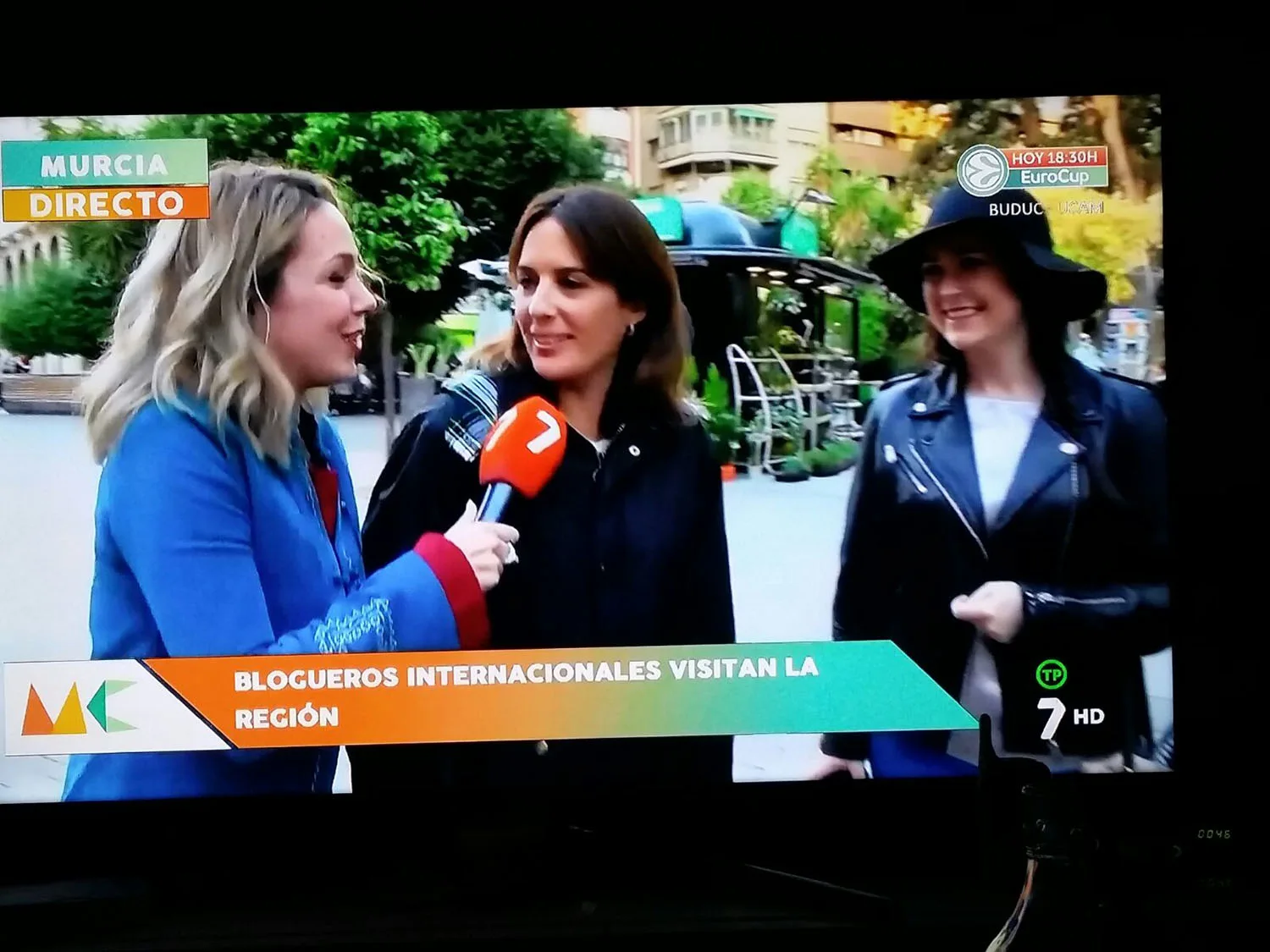 For our next stop we drove about half an hour out to Archena to stay at Balneario de Archena, a spa hotel situated above Roman thermal baths. We quickly changed into our swimmers and were given a guided tour of the thermal complex which included a sneak peek at some Roman ruins underneath the 19th century complex. My favourite part was the natural sauna room, it's heated by the thermal waters without any intervention!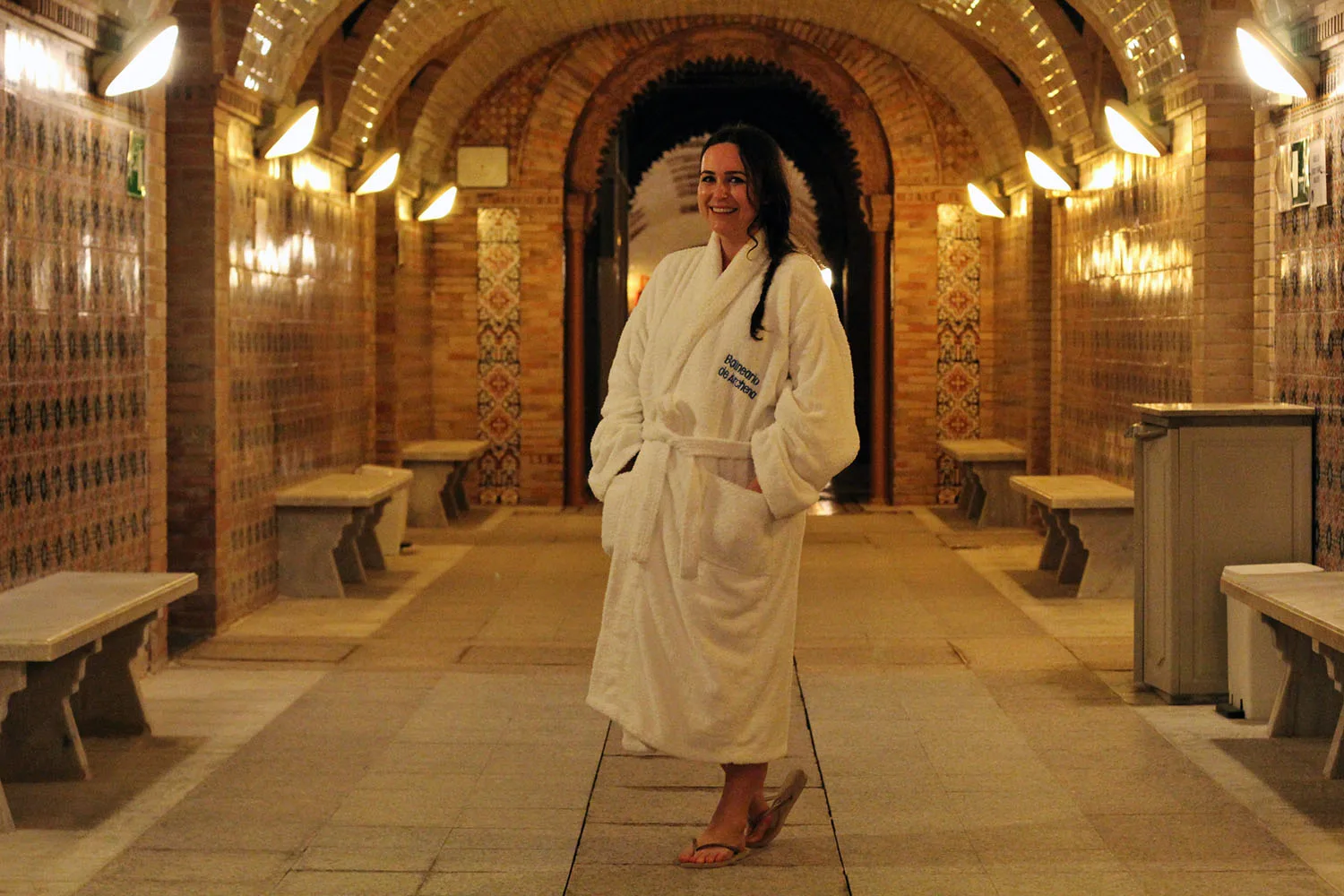 We were short on time so we didn't have long to enjoy the modern spa circuit area which was next door to the hotel complete with its various steam rooms, floatation pool, igloo, rapids and hot tubs. But we made the most of it, staying until the lights were switched off on us!
Day 4
I started the day bright and early with a mud treatment down in the basement of the hotel. The entire floor was built in the 19th century complete with tiled rooms and corridor. The air smells mildly sulphuric and the water is entirely from the natural thermal waters.
I was guided into a small tiled cubicle, told to strip down to my swim bottoms and lay half naked on a bed of hot mud. The mud therapist takes large lumps of mud and packs them around my shoulders, hips, feet and hands. She then wrapped me up like a cocoon and left me to bake for 20 minutes.
When my time was up I was unwrapped, told to stand in the corner of the cubicle and hosed down, half naked with the curtain open. Shyness was not an option!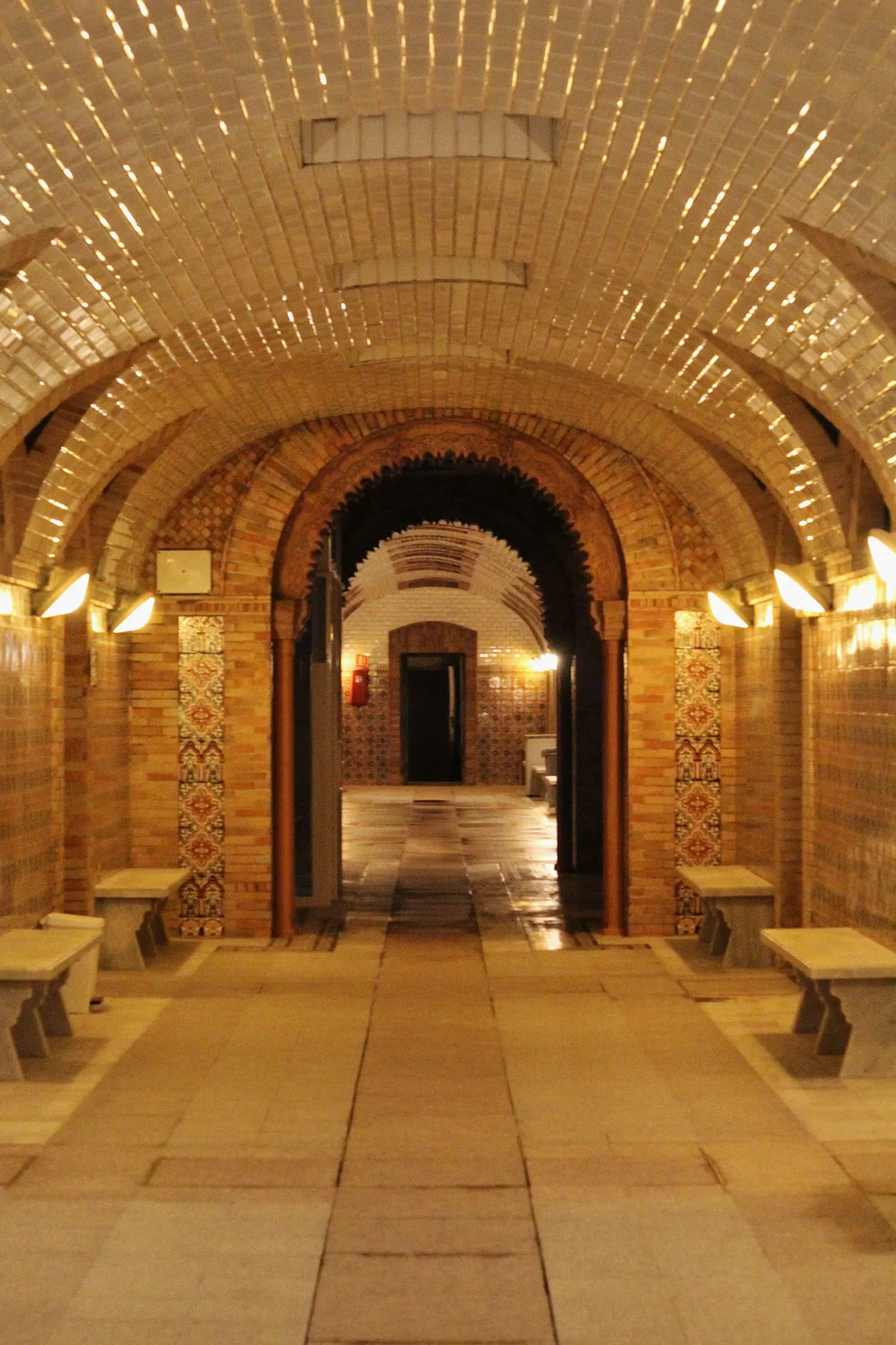 After breakfast at the hotel we hopped back into the car and took a drive through the Ricote Valley, something our guide referred to as 'Little Palestine'. A stunning landscape of dramatic hills, lush valley and a river meandering through the scenery.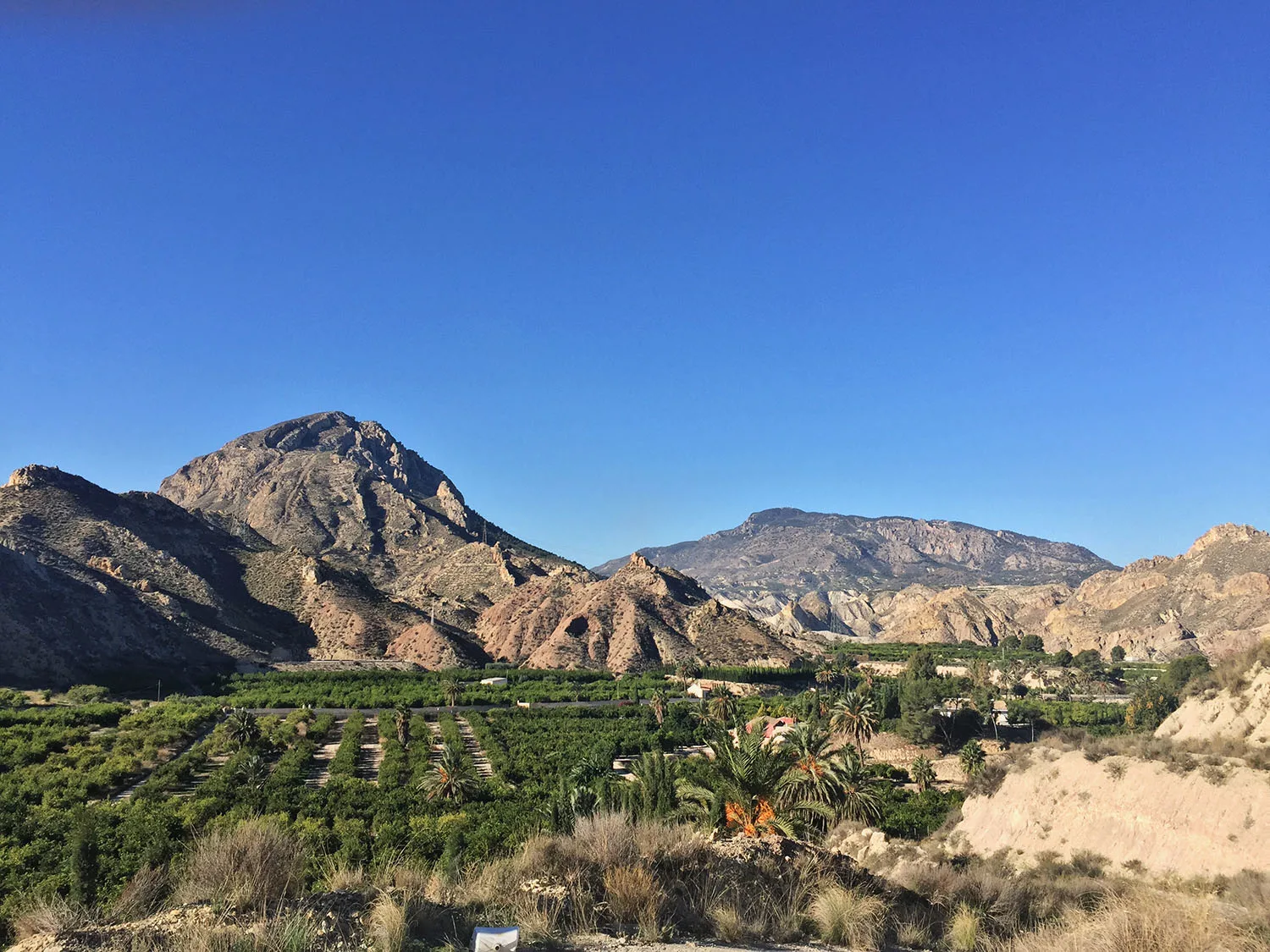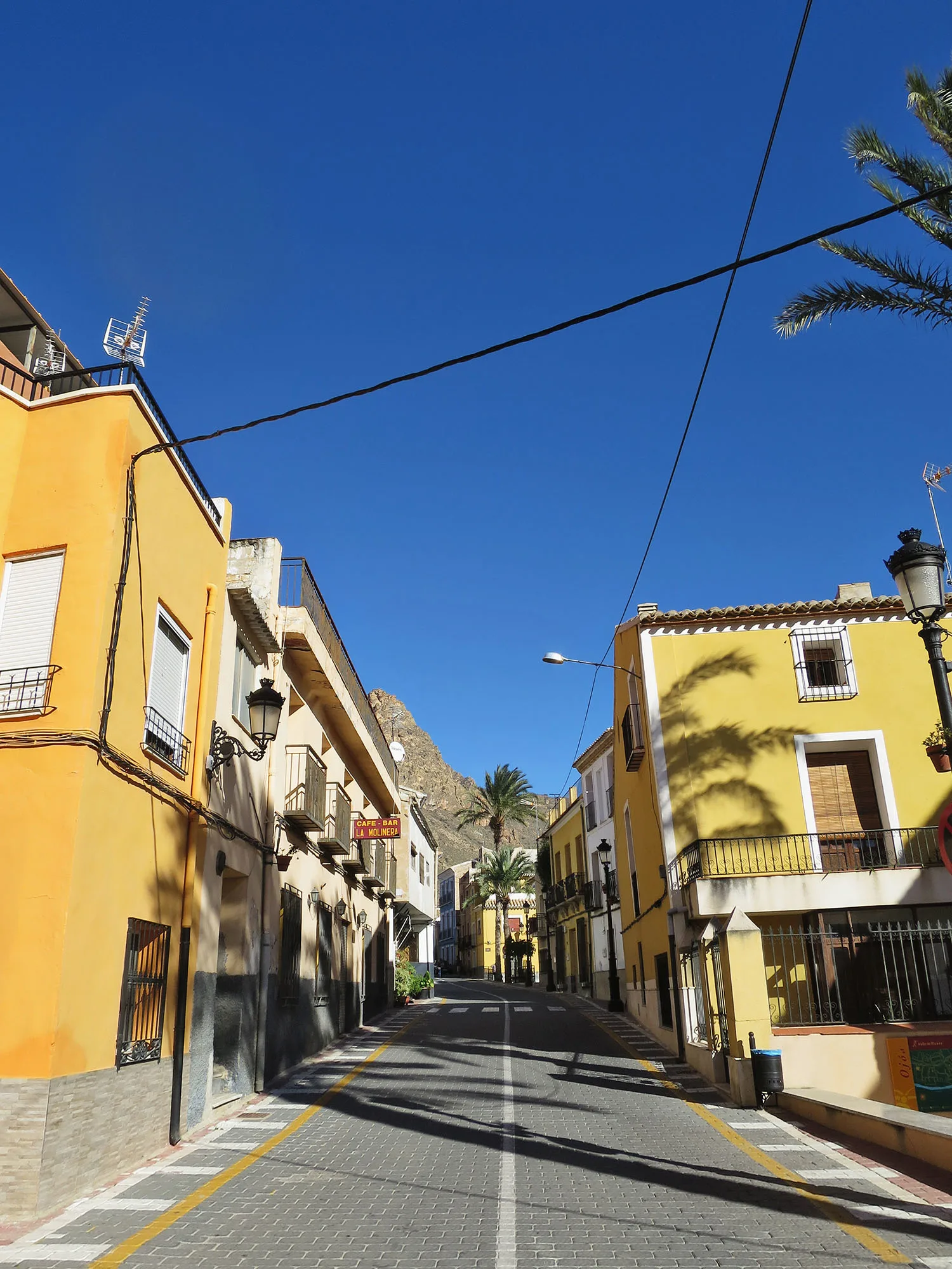 We stopped in the small village of Ojos, a picture perfect place that had a quiet and serene atmosphere.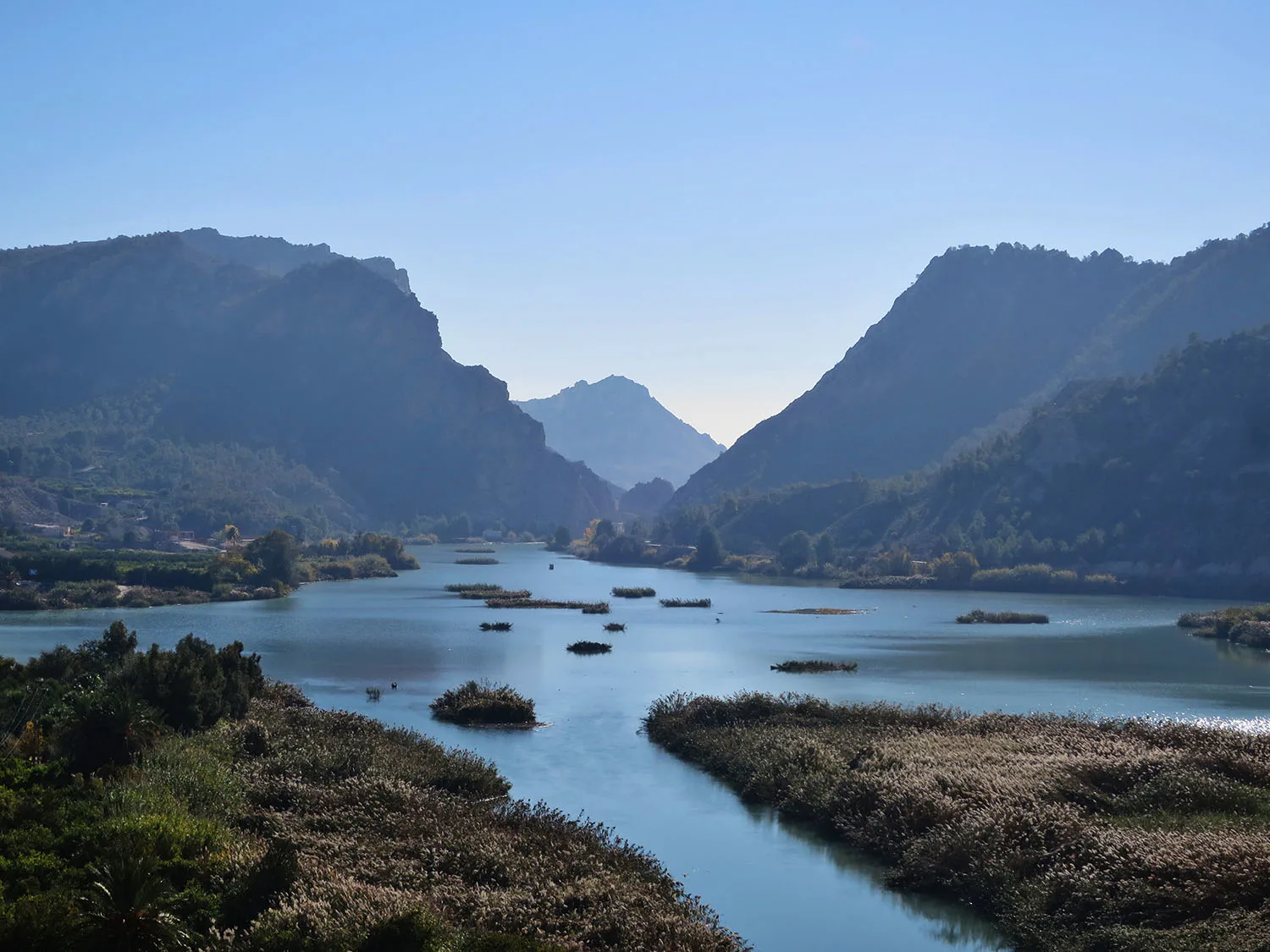 Finally we found Blanca, a small town with a great viewpoint bridge looking out across the lush valley.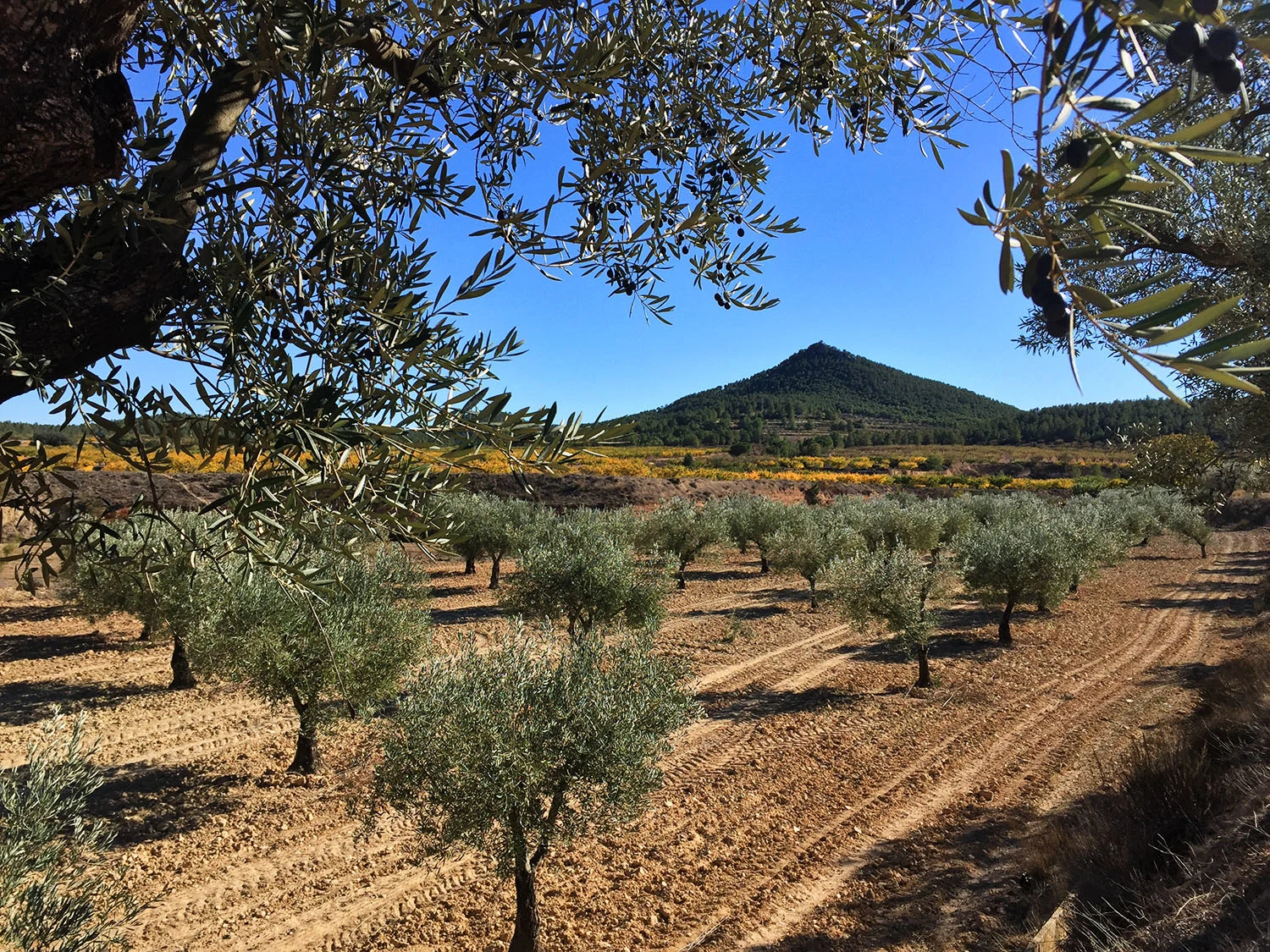 We headed back through the valley and on to Bullas, another local town and home to a wine region. First we checked out the Wine Museum and learned about the wine provenance of the area, and then we headed out to a local vineyard, Bodega Balcona, for a short talk about their wine and some sampling.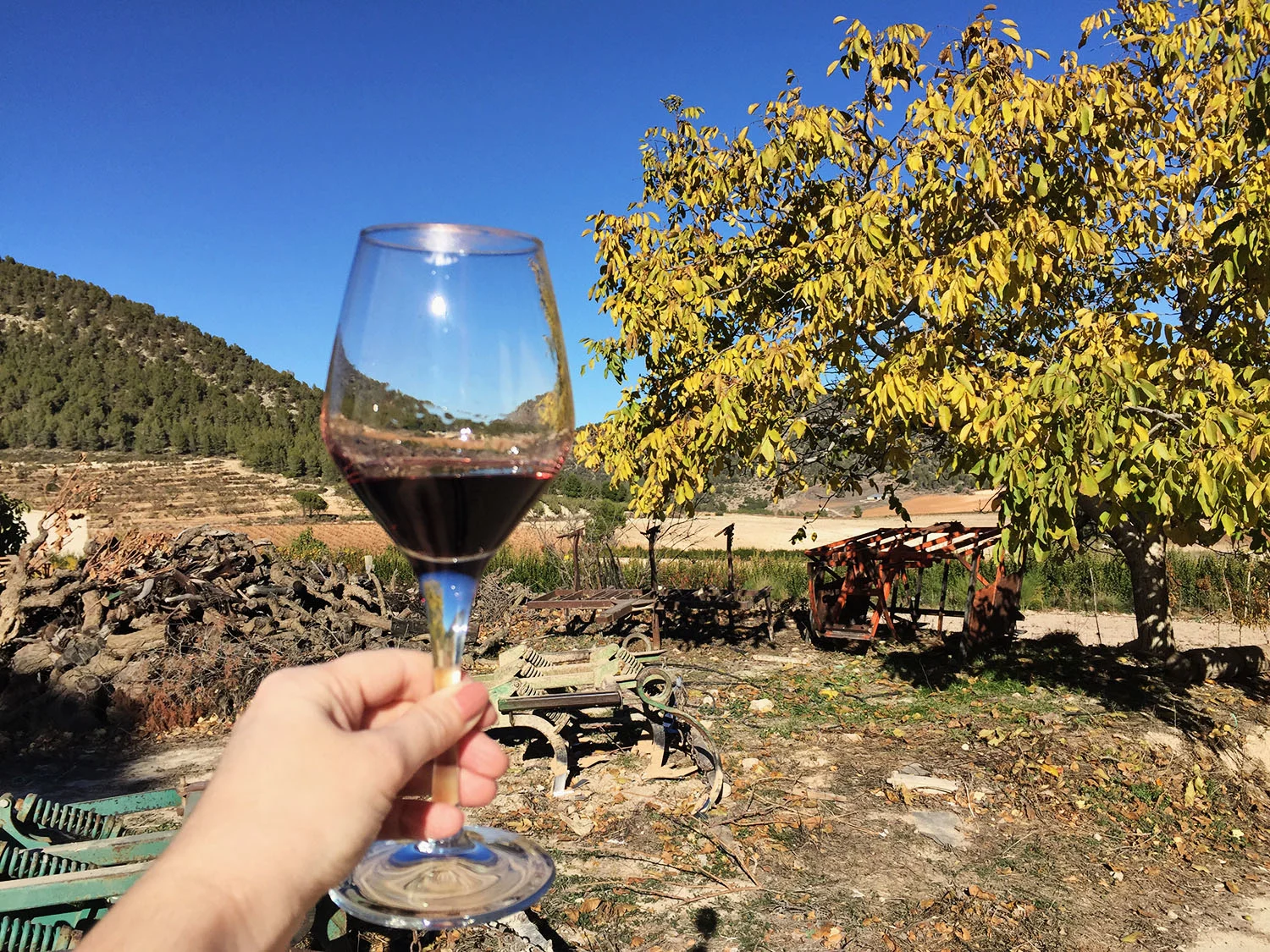 The air was warm, the colours of the vineyard were vibrant with autumn colours. It truly was one of those special moments of relaxation as we sipped on delicious red wine. I particularly liked the Casa del a Cruz variety.
After a quick late lunch stop at Entretempos we drove on to Caravaca de la Cruz, the fifth holist city in Catholicism and one of my fave stops.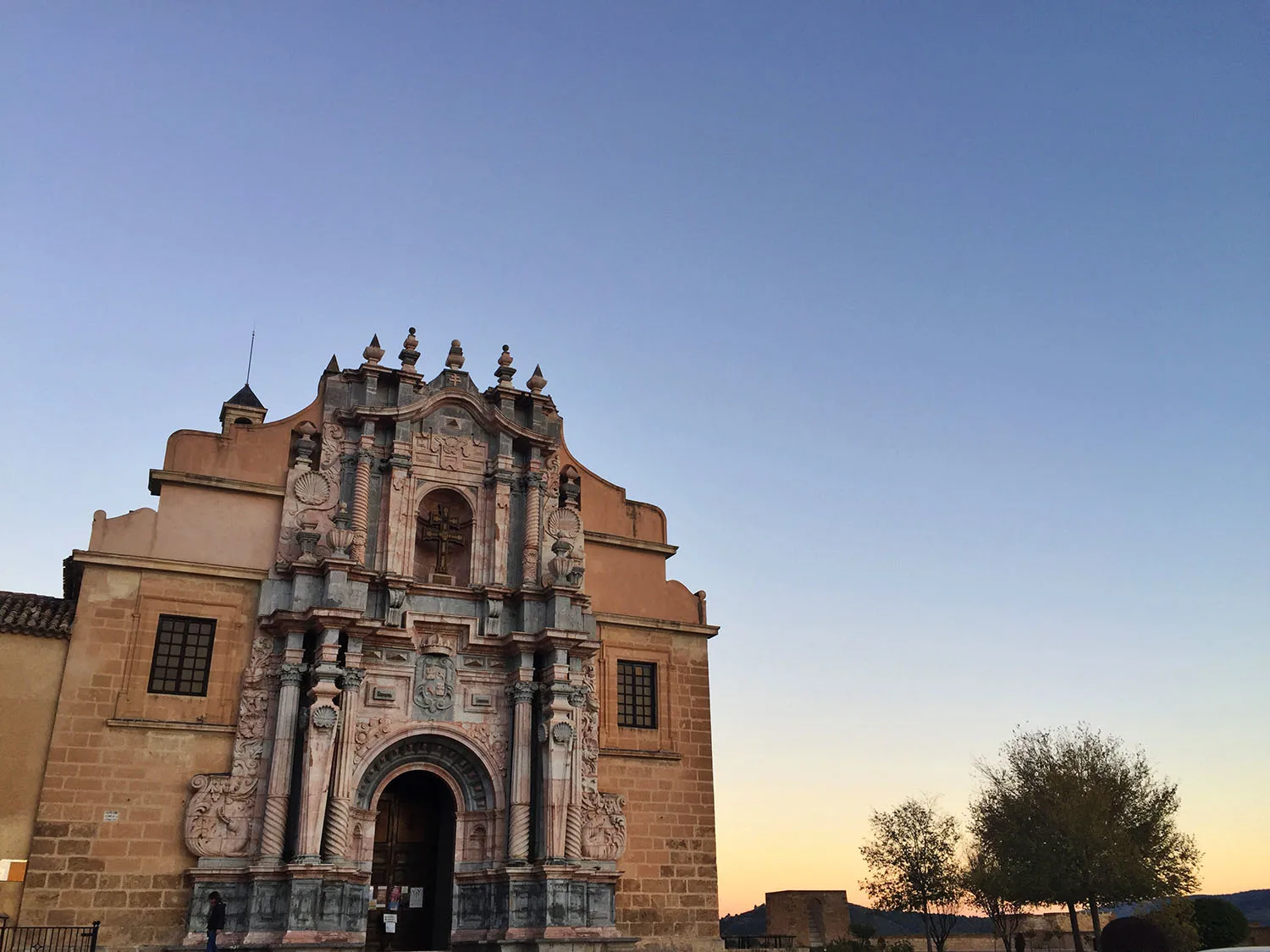 We immediately met with our local guide and walked up to the church on the hill, Basilica-Shrine of La Vera Cruz, to take in the sunset and visit this most spiritual of places.
I found it most calming and one of the loveliest of churches I've visited in Europe. I don't think you need to be of the faith to appreciate the atmosphere, architecture and significance of a spiritual place like this.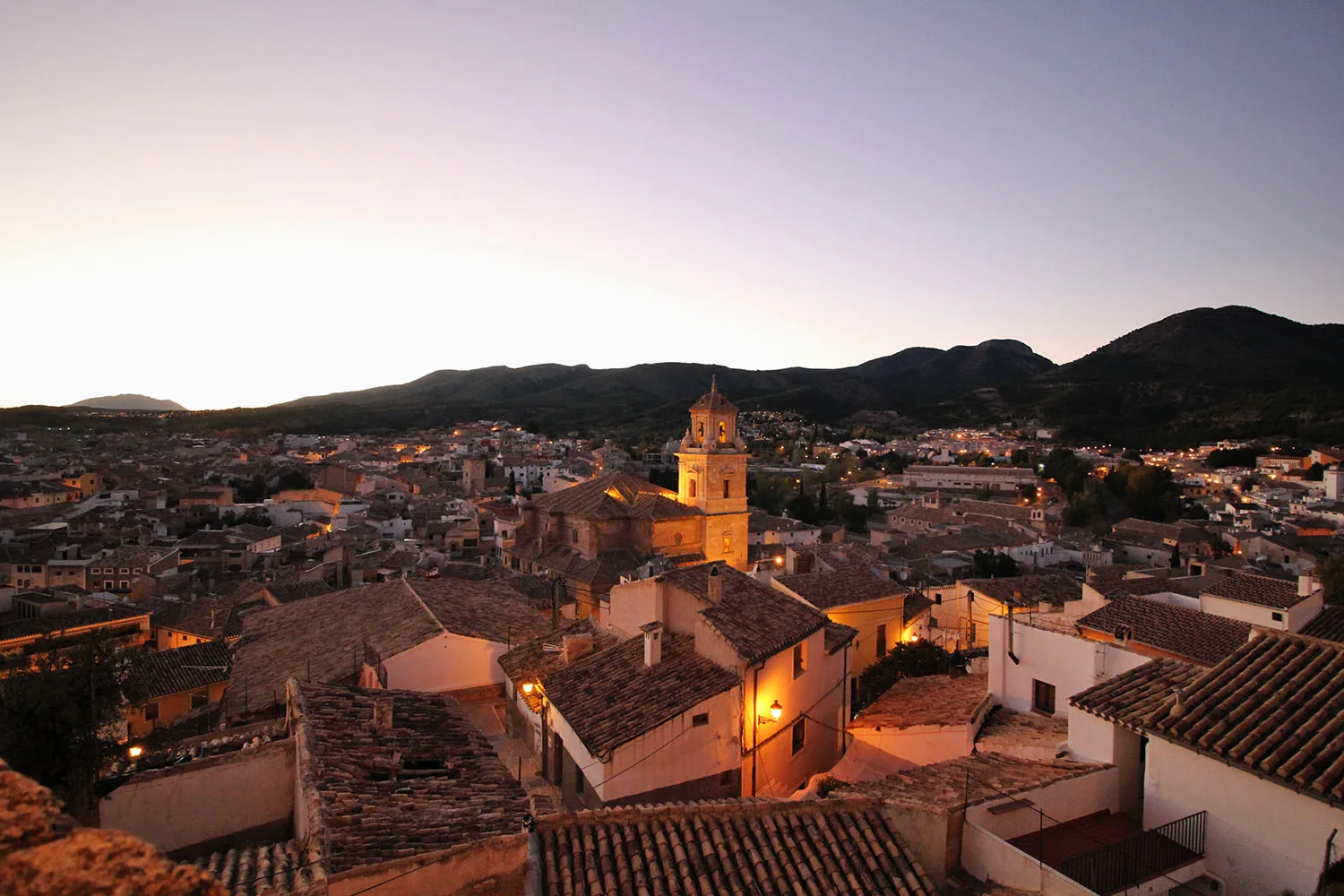 We took a further walk around the old part of this town which, again, was charming and relaxing to be in. We were given a further guided tour of the Wine Horses Museum which celebrates the unique horse festival the town celebrates each year and brings the entire community together.
Finally to round of this full-on day we relaxed our way through an epic meal at El Arco restaurant which included course after course of tasty Spanish food.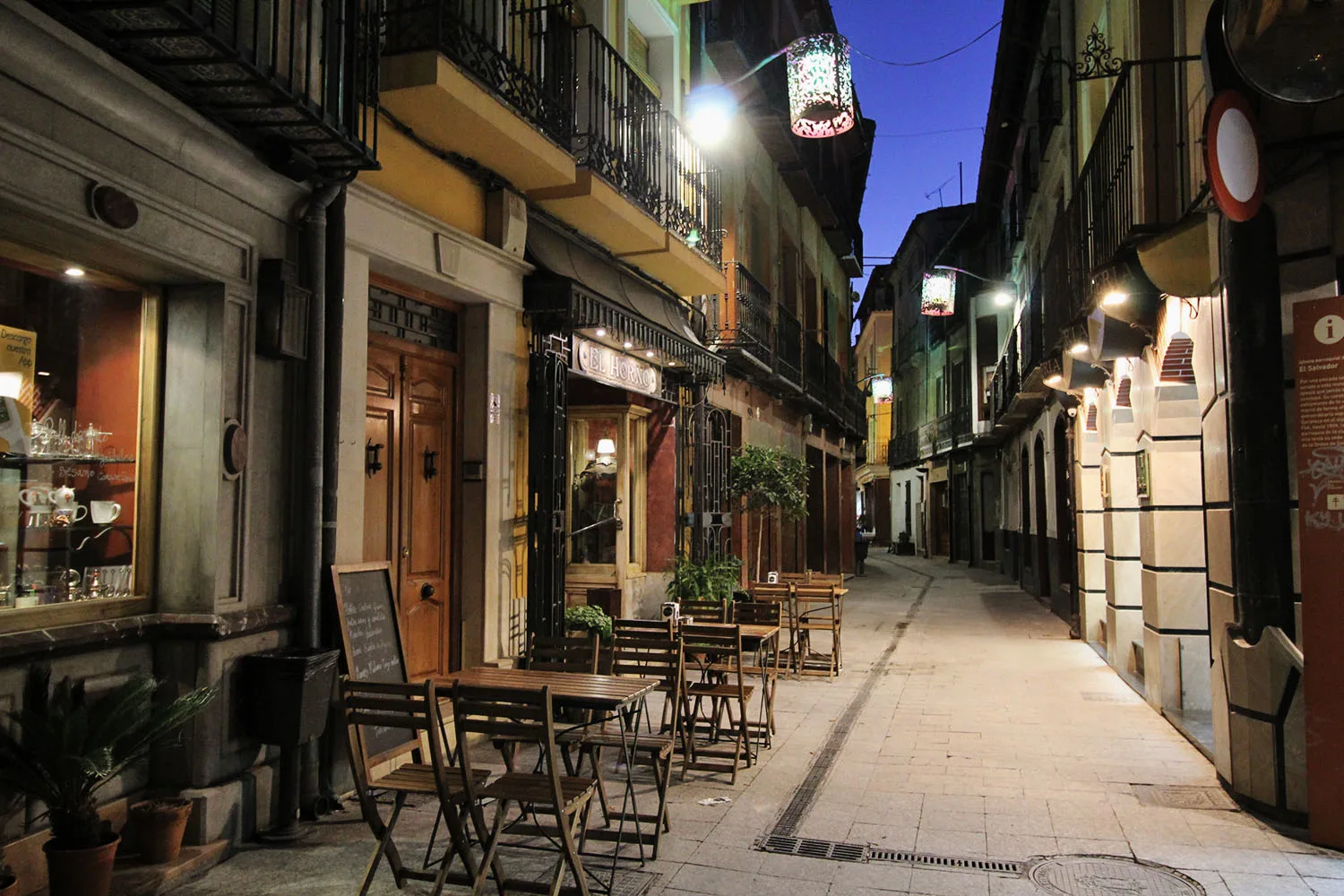 We spent the night at the guest house, Hospederia Almunia, which I must say had such welcoming staff and felt like a home from home. A lovely base from which to explore this important town.
Day 5
Our last day in Murcia didn't have a set itinerary as such so we were able to take it slow. We began the day with a gentle walk to another part of the old town to take in the morning view as the mist lifted over the city.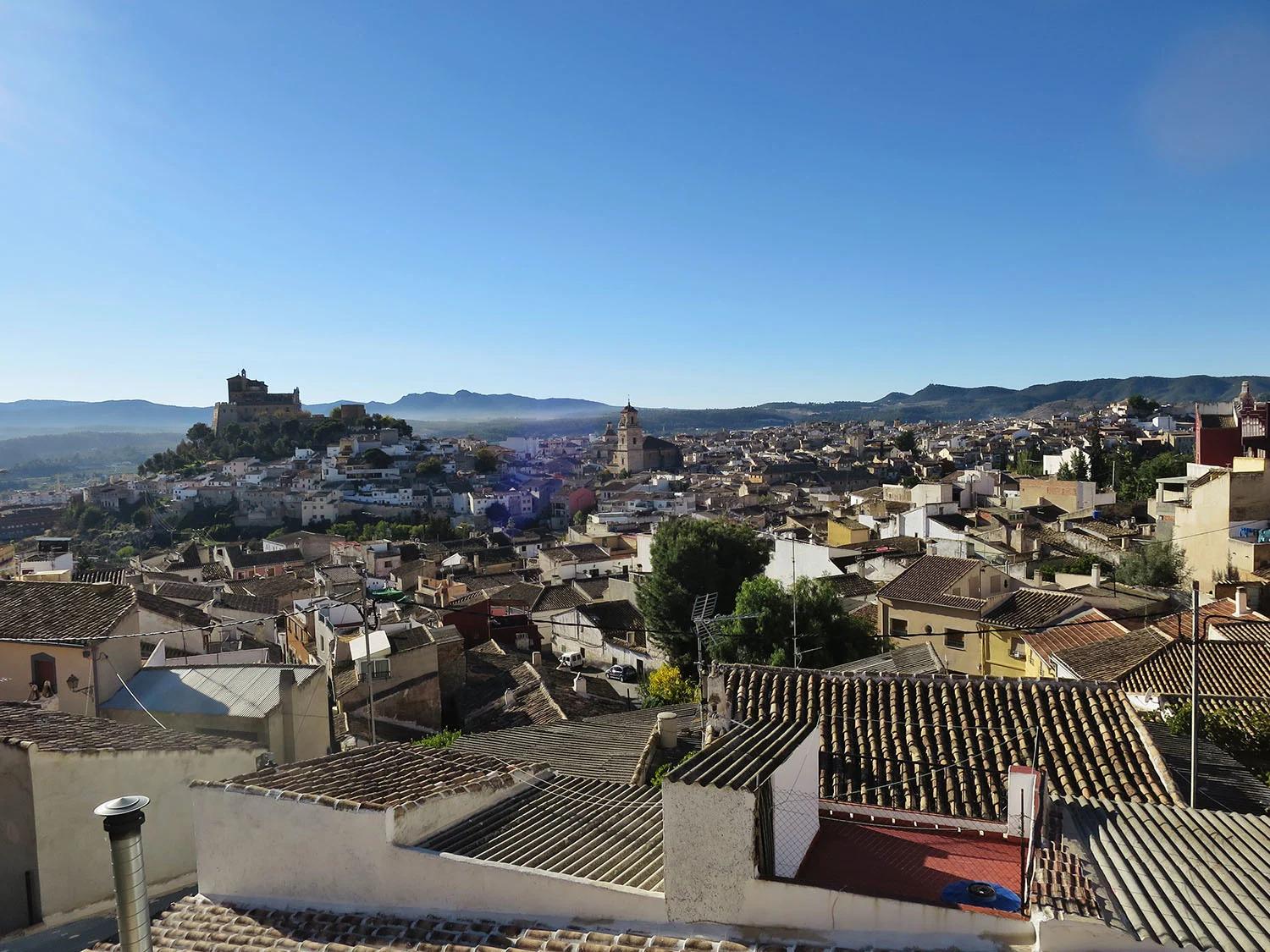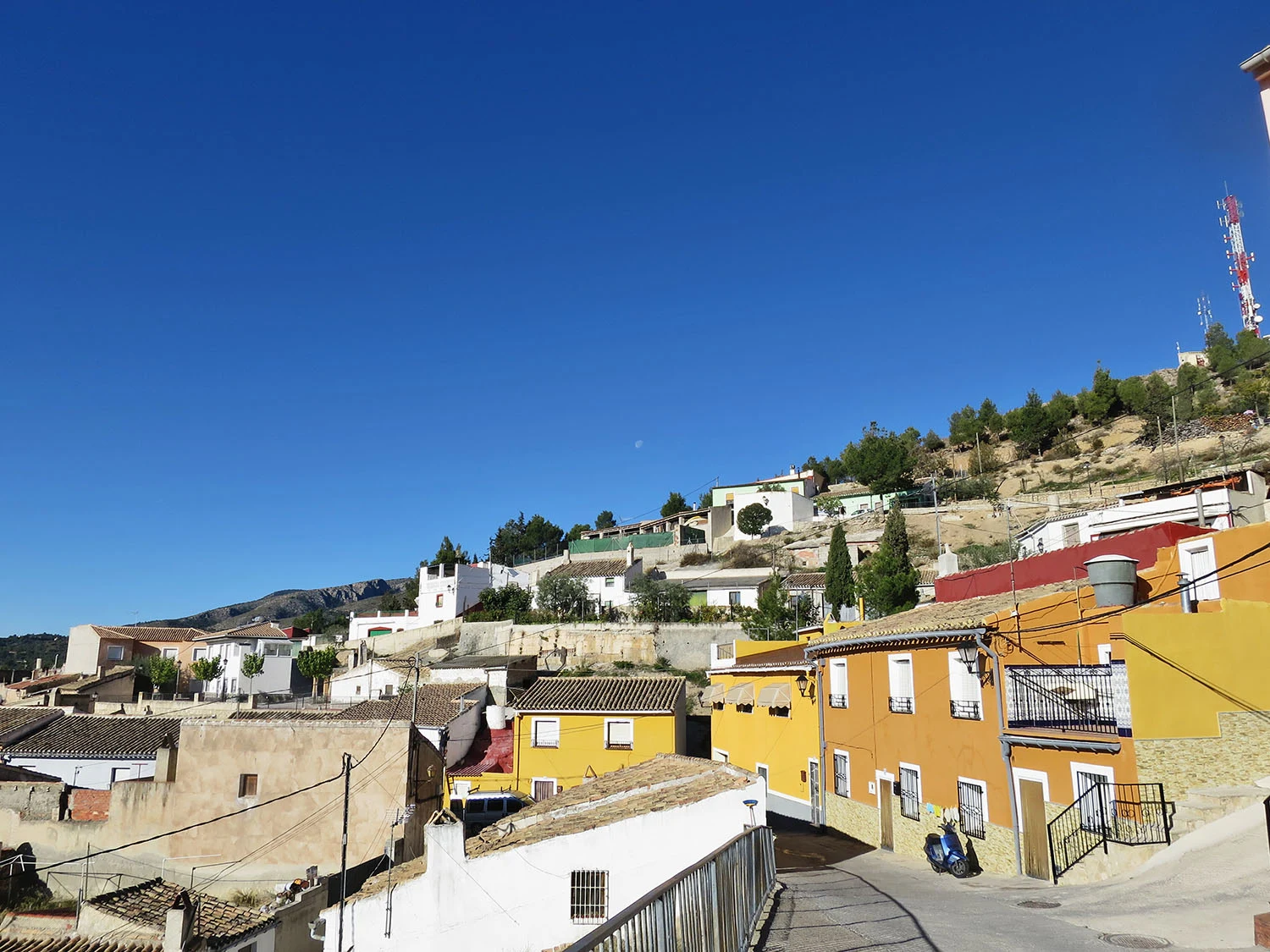 Our final stop was back in Murcia city again for another walk around the old quarter during daylight hours.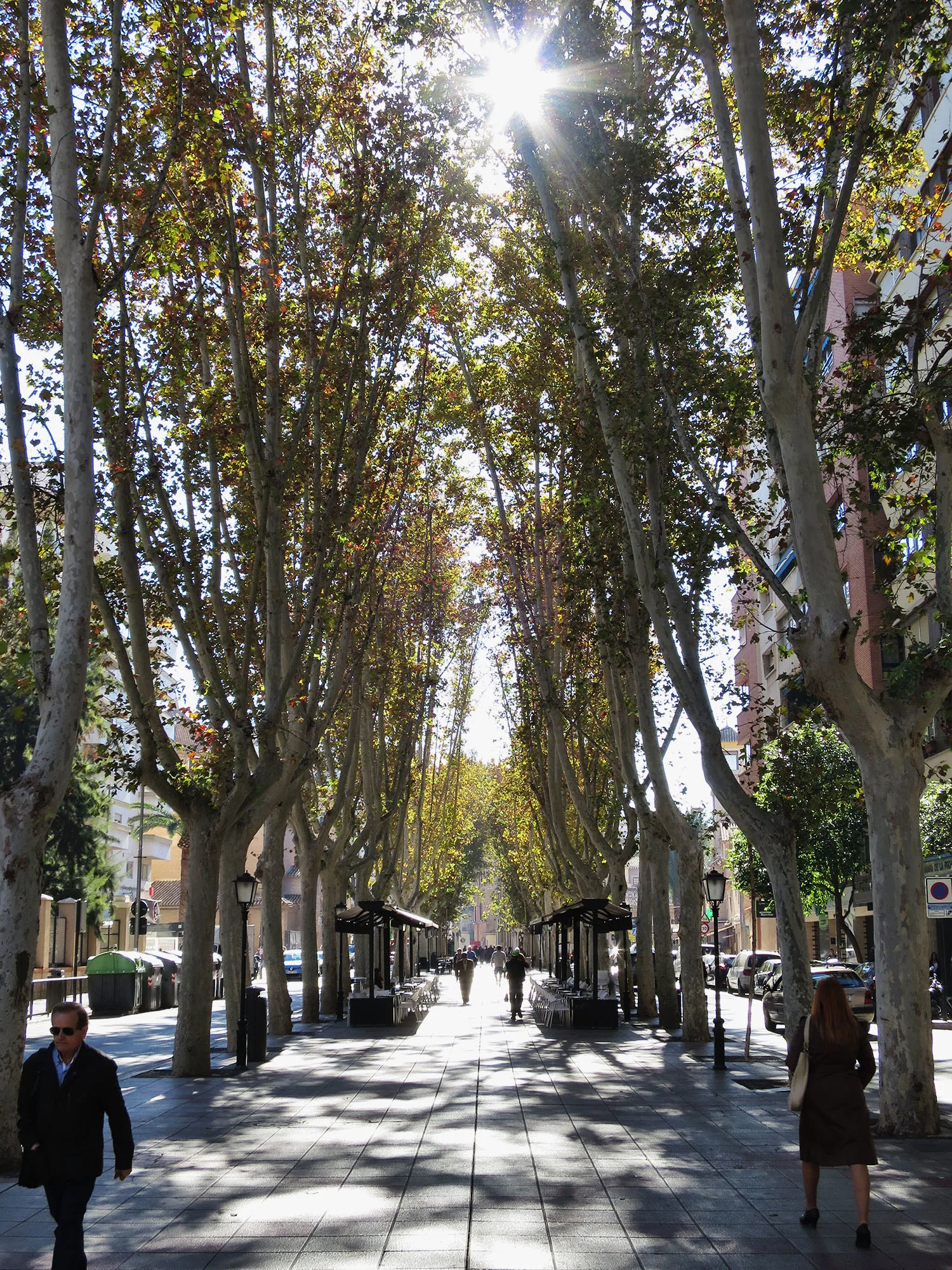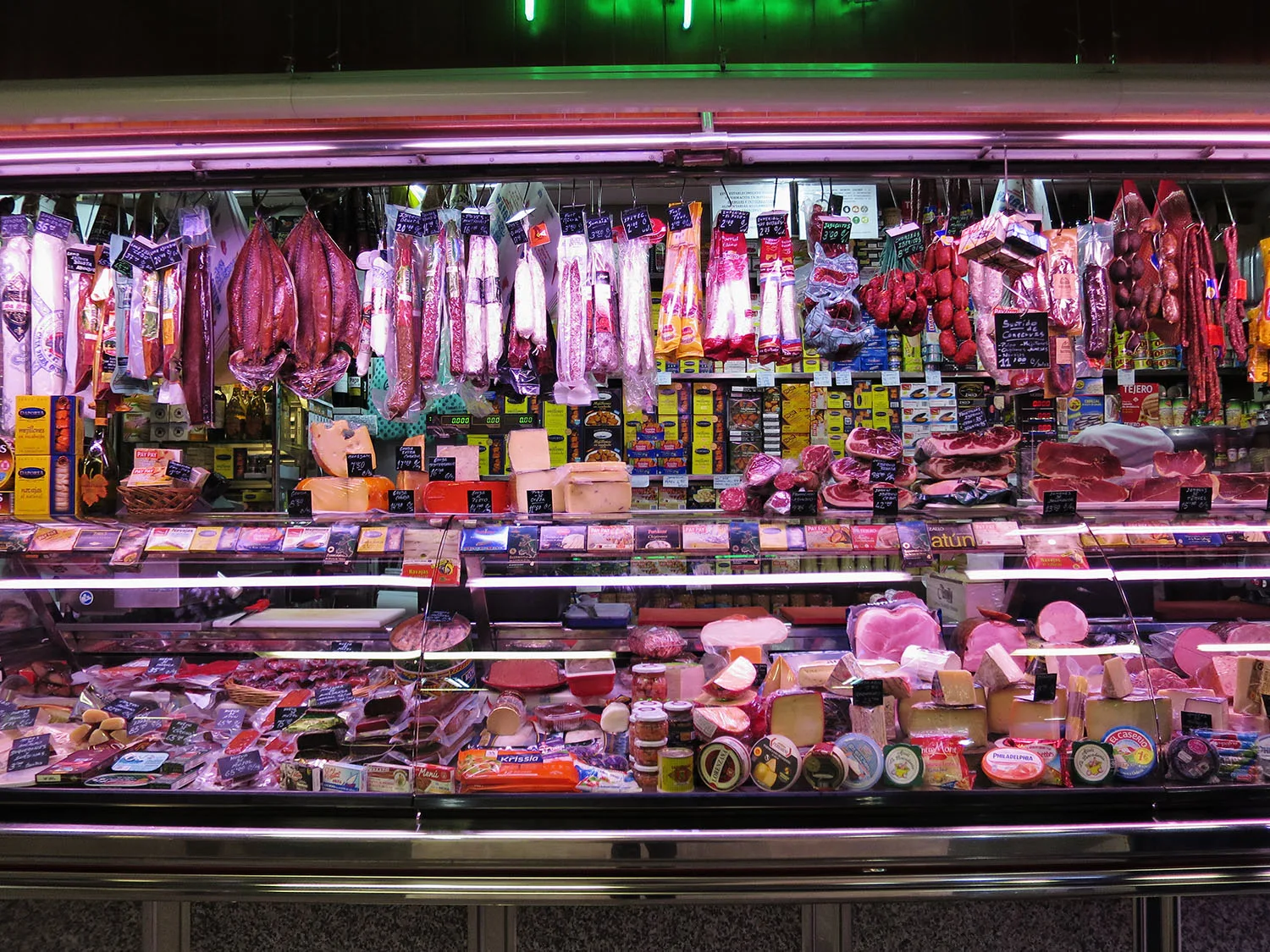 We ended up in a local food market, eyeing up rows upon rows of fresh fruits, vegetables, seafood and meat.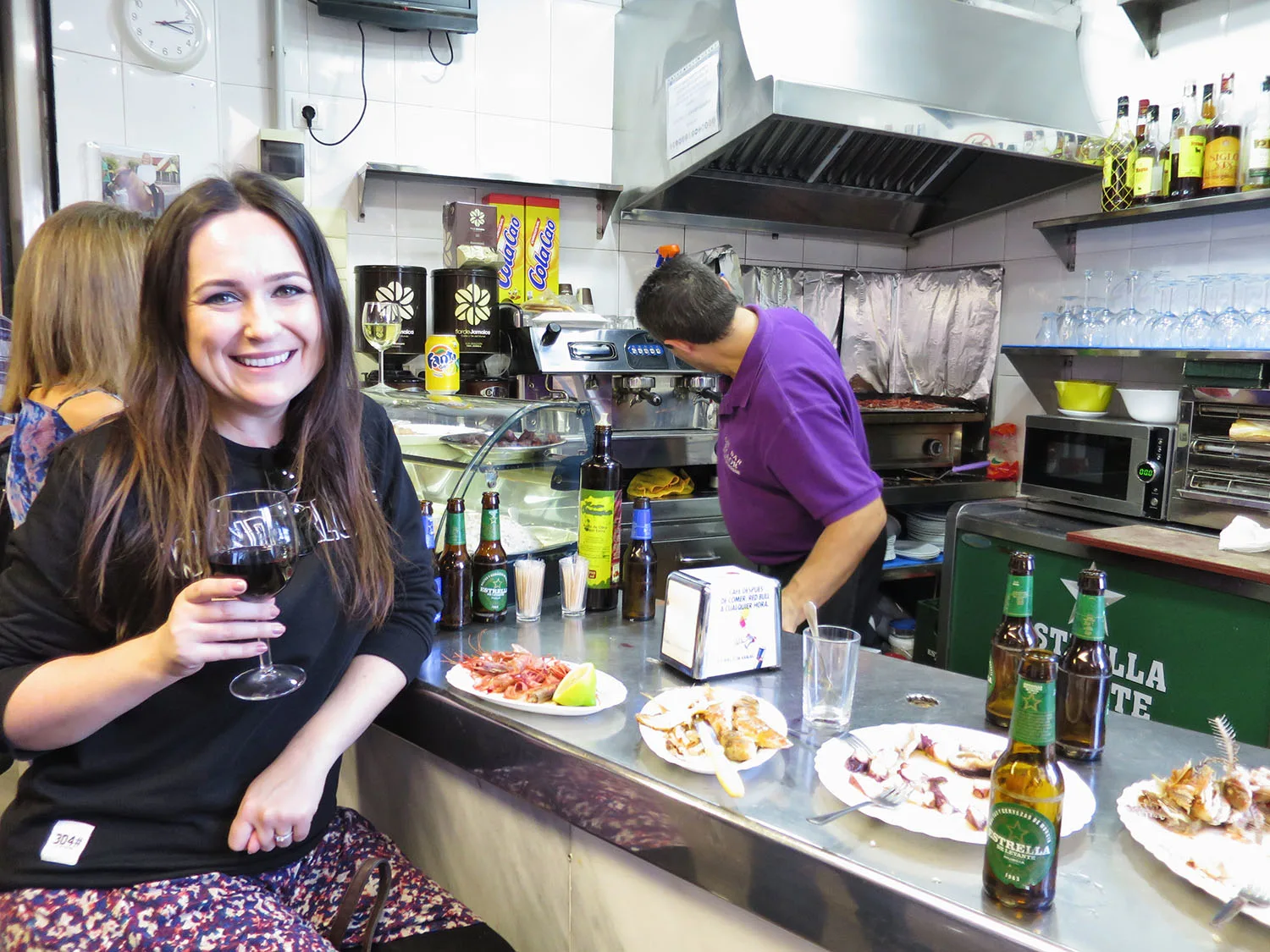 Just as we were leaving I spotted a small bar in the corner of the market. There were several stools with local people eating tapas, drinking beer and wine, and chucking their dirty napkins on the floor.
I asked our guide about the bar and as soon as she explained that the locals were having their market purchases cooked up at the bar in front of them … well, we had to try it out!
We hotfooted it up to the seafood counter and I accidentally ordered the most expensive prawns on their stall (oops!). With bags of prawns, octopus and sardines we nabbed the best spot at the bar to place our order for beer (wine for me) and watched as he cooked up our seafood.
It was wonderfully fresh and casual to eat this way. My prawns were, thankfully, the sweetest I've ever tasted. The atmosphere was jovial. And we left feeling we completed our trip on a high with a truly authentic Spanish experience.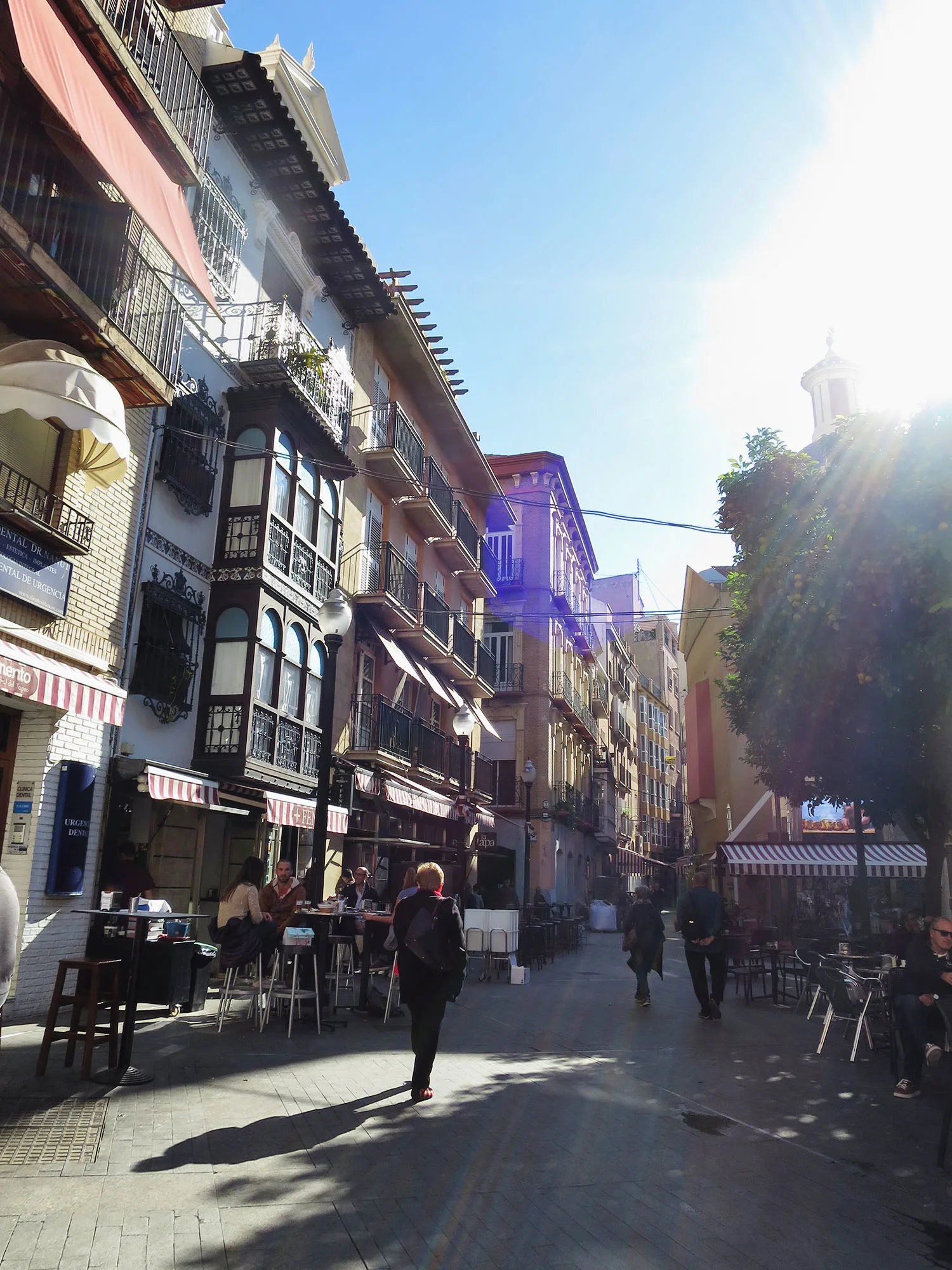 Thoughts
Murcia is a diverse region with scenery and culture to rival the more popular tourist destinations of Spain. I would happily head back, hire a car, and explore the place in more detail.
If you want to get off the tourist trail Murcia is an ideal Spanish experience for you. It's just 2 hours away from the UK and there is something for everyone, however you best like to travel.
---
If you like this post check out my weekly vlog from the trip here: