During my recent trip to Southern France I spent an amazing day in Avignon in Provence. I fell head over heels in love with Avignon and it's now firmly on my list of 'Places I need to go back to ASAP!' (Yes, I actually have this list)
Avignon is a historic city best known for being the location the Popes fled to after leaving Rome in the 14th century. This led to the building of the incredible Palais des Papes – one of the city's most famous attractions. And yes, it's also known for Châteauneuf-du-Pape, the wine produced in the area, and the name roughly means 'The Pope's New Castle'.
There are so many landmarks and buildings to discover across the city, as well as some fantastic art museums and gorgeous squares to sit back and watch the world go by. As well as all the history it also has a lively, modern feel with lots of great shops, bars and restaurants.
To give you a flavour of what to expect from a visit to the city, here are 10 things you need to do in Avignon and its surroundings.
#1. Marvel at the Palais des Papes
You can't visit Avignon without gazing up at the incredible palace. The Palace of the Popes is a UNESCO World Heritage Site and was built to accommodate the Popes who fled to Avignon from a corrupt Rome, leading the city to adopt the name 'The City of Popes'. You can admire if from the outside like I did (preferably while sat on the walls enjoying an ice cream in the sunshine!) or head inside and tour the 25 interior rooms that are open to the public.
You can get a ticket for the Palace of the Popes and Avignon Bridge for £12.99 (accurate as of June 2018)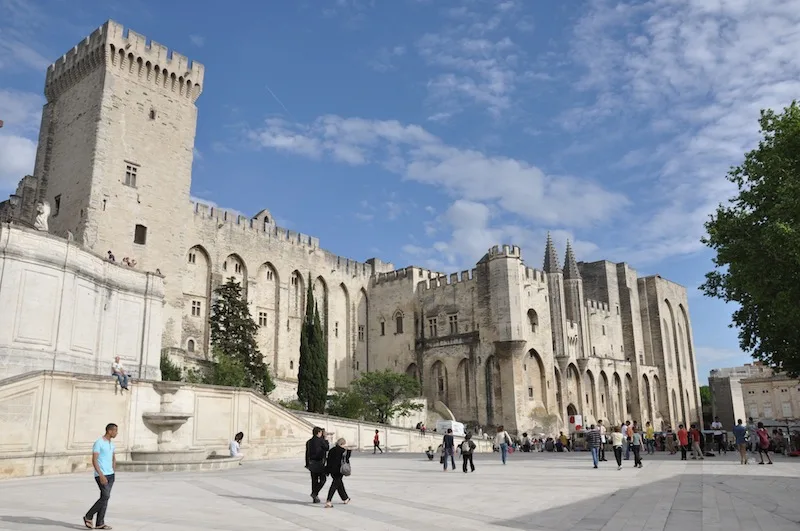 #2. Visit the city's art museums
Avignon is home to a number of small but impressive museums, especially art museums. Musée de Petit Palais is one of the most famous, another UNESCO World Heritage Site, and is home to an incredible collection of paintings, including several Italian masterpieces ranging from the 13th to the 15th century.
If you're not much of an art buff but you can appreciate a beautiful building then admire it from the outside because the building itself is something of a work of art, a charming palace dating from the 13th century.
#3. Walk along Pont Saint-Bénézet
Pont Saint-Bénézet, or St Bénézet's Bridge, is one of Avignon's most iconic sites, though to call it a bridge may be slightly inaccurate as much of it was washed away in the 17th century. Still, the site is a nod to the history of the city and is surrounded with myth and legend.
Legend says that in 1177 a shepherd named Bénézet was instructed by angels to build a bridge over the Rhône River and was blessed with superhuman strength to raise a giant lump of rock for its construction. You may hear a few different versions of the story so it's best to go for yourself and hear them all to decide what you think is the real version 😉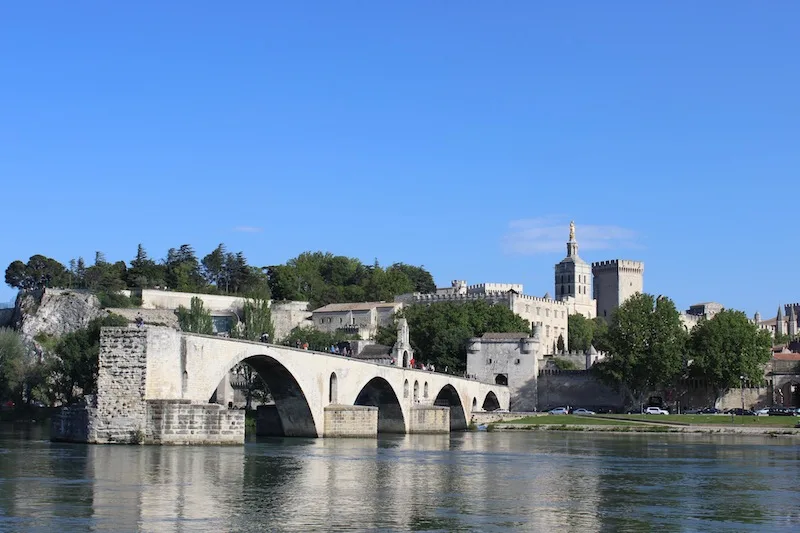 #4. Take a gourmet food tour
There is no better way to discover a new destination than through it's food. This is especially true for France and a gourmet food tour is a really fun and unique way to learn more about Avignon. I love finding out about the history and culture of a new place but I get a bit bored on history walking tours – I just want to sneak off every 20 minutes and visit a bar or an ice cream shop or boutique food shop. I want to come back and find out more about the city, I just like to break this up with frequent food stops!
It seems I'm not alone as this was Aurelie's motivation behind starting Avignon Gourmet Tours.
I took the Taste of Avignon morning tour which lasted four hours and was a perfect introduction to the city, the main sights and the culinary traditions in the area. We visited so many lovely little shops and got to sample some of the city's tastiest delicacies. Aurelie's passion for Avignon and for the small, local businesses around the city was infectious and I can't recommend this tour enough!
Top Tip: If you have a few days in Avignon I'd recommend doing this tour as soon as you arrive. It will help you get your bearings in the city and Aurelie will be able to give you lots of suggestions for places to try during your stay.
Another foodie option in Avignon is a wine and olive tour in Les Baux-de-Provence. The trip leaves from Avignon and is a 5 hour tour to help discover the best produce in the region.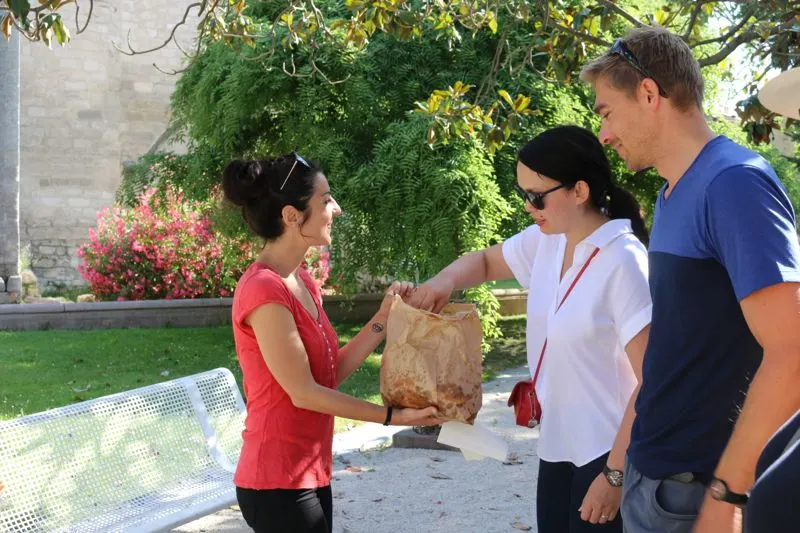 5. Peruse Les Halles Market
For an authentic and local experience, a visit to the colourful and aromatic market at Les Halles is a must. You'll be greeted by a giant, living wall as you enter the market. Once inside there's a huge range of vendors selling a delicious selection of Provincial foods which make for a great picnic spread to enjoy beside the river.
I visited here as part of my food tour and we got to sample a lot of the local produce!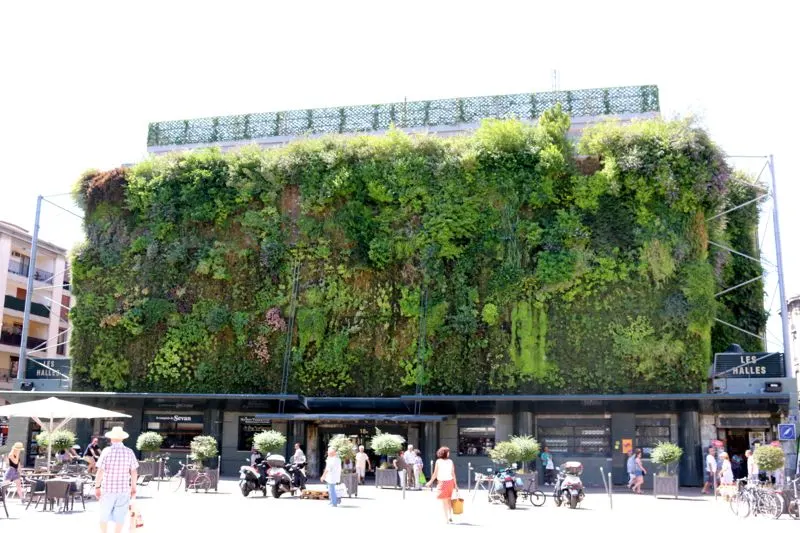 #6. Take a trip out to Le Pont du Gard
While you're in Avignon you're not far from Le Pont du Gard, a three-level stone aqueduct bridge and one of the best preserved pieces of ancient Roman architecture in the whole of France. The bridge is a UNESCO World Heritage Site and is about 25km west of the Avignon. You could get there by taxi, bus or hire car if you have your own wheels. The structure stands 160-feet tall, the highest of all elevated Roman aqueducts, and is estimated to have once carried up to 200,000 cubic metres of water a day.
Check out Elle's post about visiting Le Pont du Gard and canoeing down the Gardon River.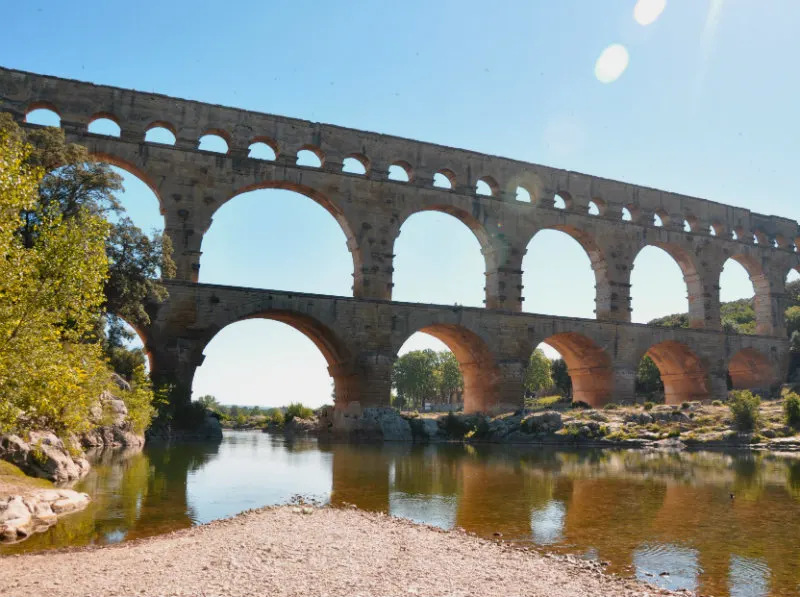 #7. Photograph the Cathédrale Notre-Dame-des-Doms
Though it may sit somewhat in the shadow of nearby Palais des Papes, the beautiful 12th-century Cathédrale Notre-Dame-des-Doms is well worth a visit. The interior of this cathedral is one of the highlights of a visit here, dominated by old frescoes and marble statues. Another of the structure's famous features is the golden statue of the Virgin Mary which stands atop the cathedral, peering out across Avignon – it's a great place for a photo opp!
#8. Sip on a coffee in Cathédrale Notre-Dame-des-Doms
This gorgeously serene square is at the very heart of the city of Avignon, in both its location and its vibe. There is a sophistication and splendour to the square, something reinforced by the wide range of restaurants and stylish cafes found here. One of the best ways to enjoy the architecture, such as the 19th-century City Hall and Opera, is over a coffee and a slice of cake.
#9. Take a lunchtime cruise along The Rhone
The gentle flow of The Rhone River is one of the focal points of Avignon, and it has always played a significant part in the city's history. Today, there are lots of ways to get out on the river. There are a handful of companies that offer lunchtime or dinner cruises along The Rhone. The lunchtime cruise is the best bet, as it will give you the opportunity to enjoy some fantastic views of the famous landmarks of Avignon.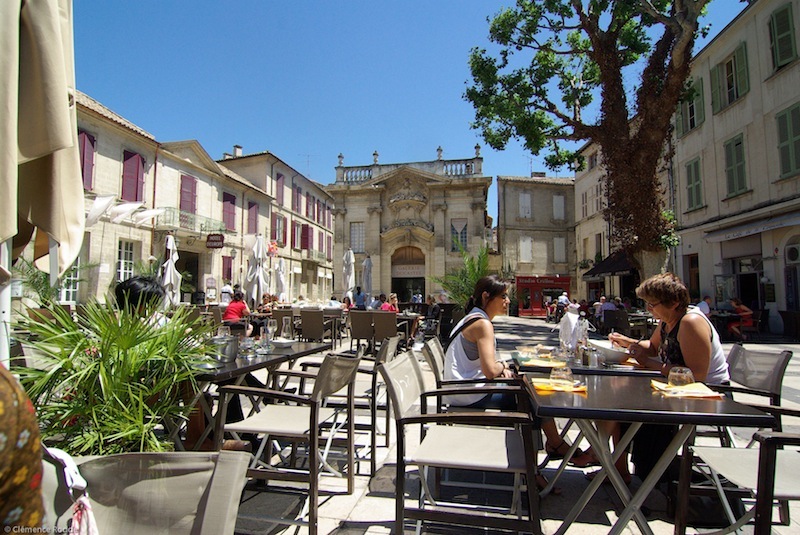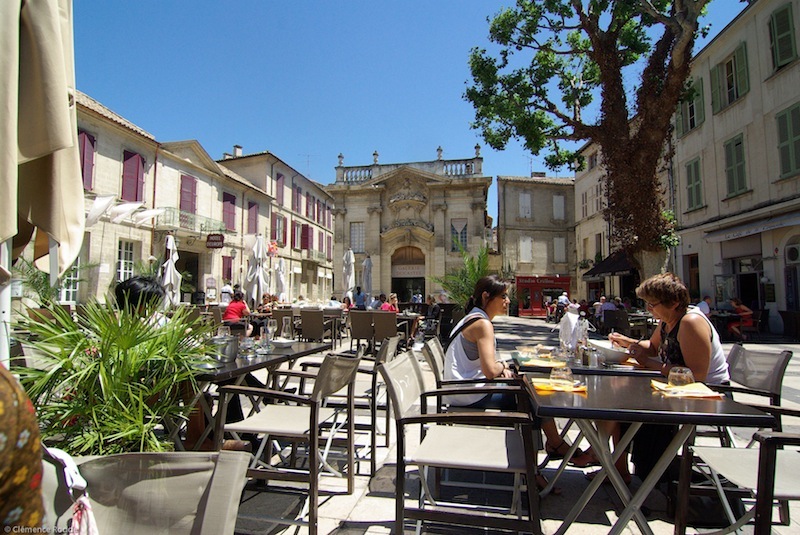 #10. Discover Romans and Van Gogh in nearby Arles
The Roman history of France isn't limited to the streets of Avignon and Le Pont du Gard, the town of Arles is also well worth a visit. A train can take you from Avignon to Arles in as little as 20 minutes, transporting you to a town whose history spans 2,500 years; something showcased by Arles' famous Roman arena. The town is also famed for serving as Van Gogh's home in the late 19th century, and you can explore his life here via the Van Gogh Walk.
---
Below are some tours you can take in and around Avignon. They're pre-bookable through Get Your Guide, a company I highly recommend, to organise your trip and help you get the most out of your stay in Avignon.
---
[column size=one_half position=first ]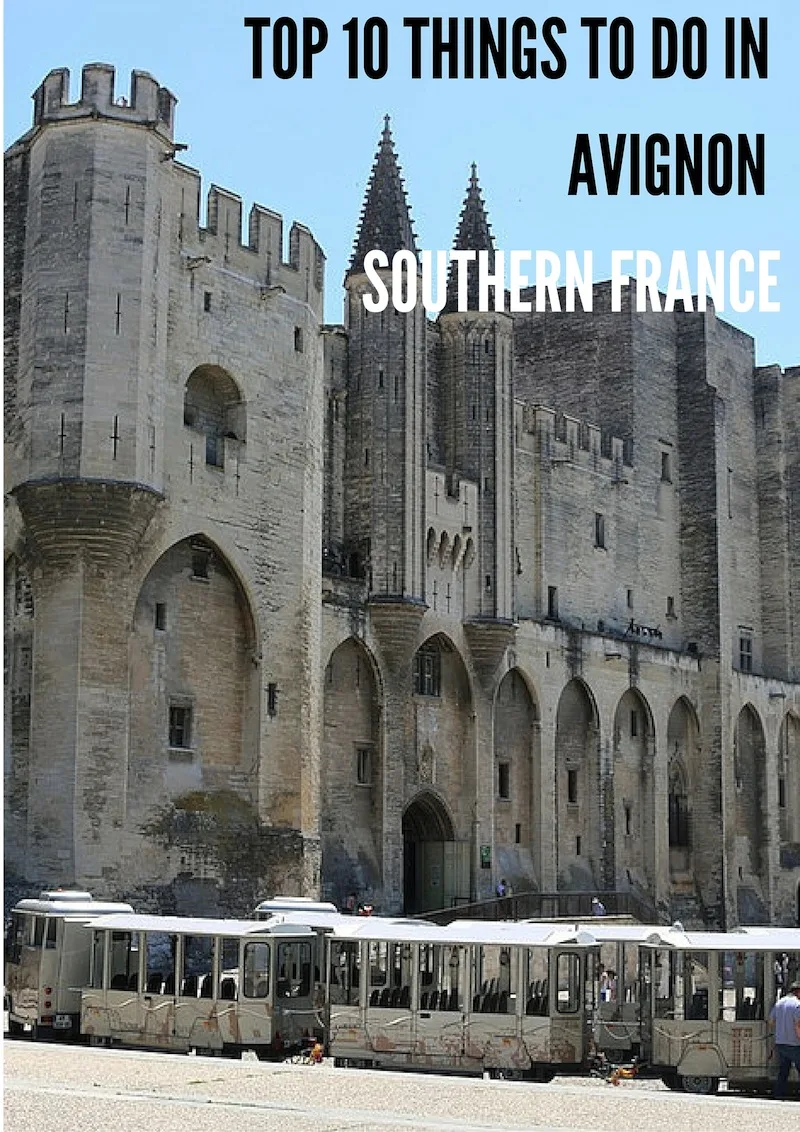 [/column]
[column size=one_half position=last ]
I travelled to Southern France via train. I took the Eurostar to Paris and then the TGV (a lovely train) to Valence and picked up a hire car at Valence train station. Train tickets are available through voyages-sncf.com.
You can fly direct to Lyon from Birmingham, Southampton, Edinburgh and London airports.
[/column]