"Lille? For three days?"
The Parisians would ponder this for a few seconds after I'd told them that, yes, my next stop was Lille, for three whole days.
"Hmm, it's very different to Paris but you will like it,' they'd tell me. "It's very pretty."
And this is my first impression from Lille. It is very pretty. And oh so different to Paris.
Lille is just one hour by train from Paris and makes an easy journey or possibly a day trip from Paris.
I arrived by 9.30am on Monday and the city was amazingly quiet. It's the fourth largest city in France and has a large student population so with all those students around it's unsurprising this is a city that takes a while to wake up.
By midday the city was just beginning to awaken but while I'd just finished my lunch, I was surrounded by people sipping their morning coffee.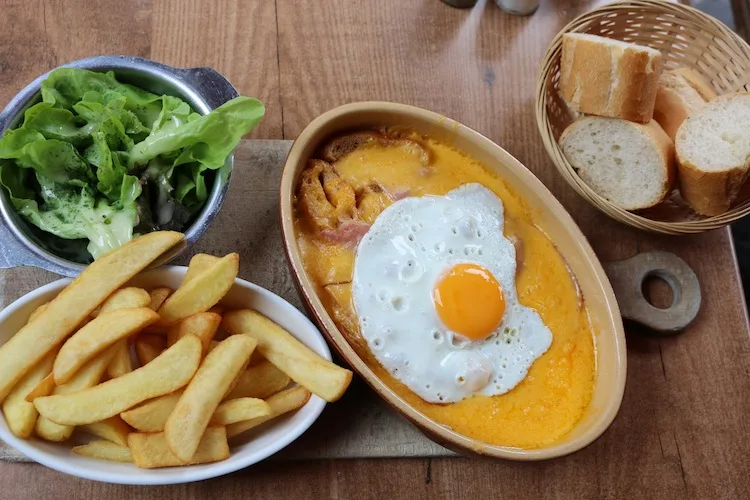 I'd sampled my first taste of Les Welsh, an enormous cheesy meal that is ridiculously bad but oh so good. It's made from bread soaked in beer, topped with ham and one hell of a lot of melted cheese. It comes served with bread and chips to mop up that excess cheese. It's delicious and I definitely recommend it to anyone visiting the area.
Lille may be a sleep city but if there's one thing it does well, it's food. I took a walk when I first arrived and I couldn't help but notice all the restaurants, brassieres, cafes, snack bars and patisseries lining the streets.
10 things to see in Lille
1.Place du Général-de-Gaulle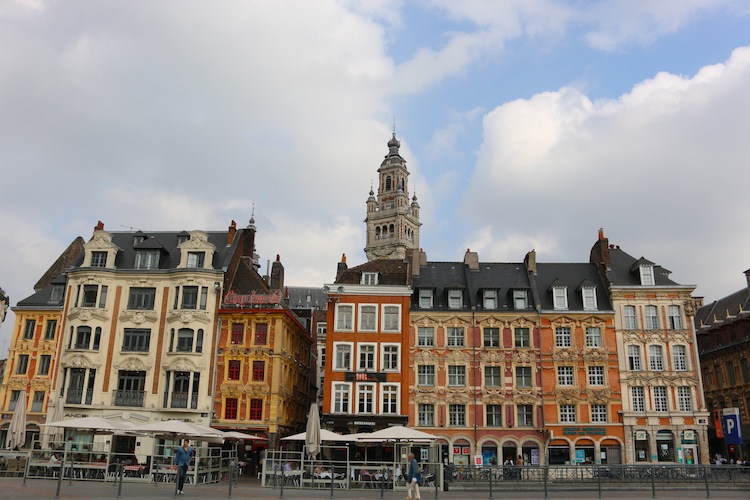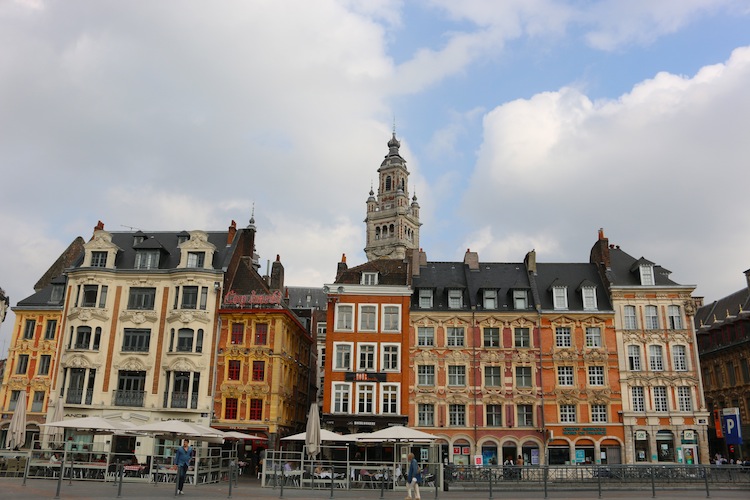 The main architectural attractions in Lille are centered around the main square, otherwise known as Place du Général-de-Gaulle or the Grand Place.
This is a great place to start your day in Lille and I'd recommend spending some time here with a coffee and a pastry as you watch the world go by.
2. La Vieille Bourse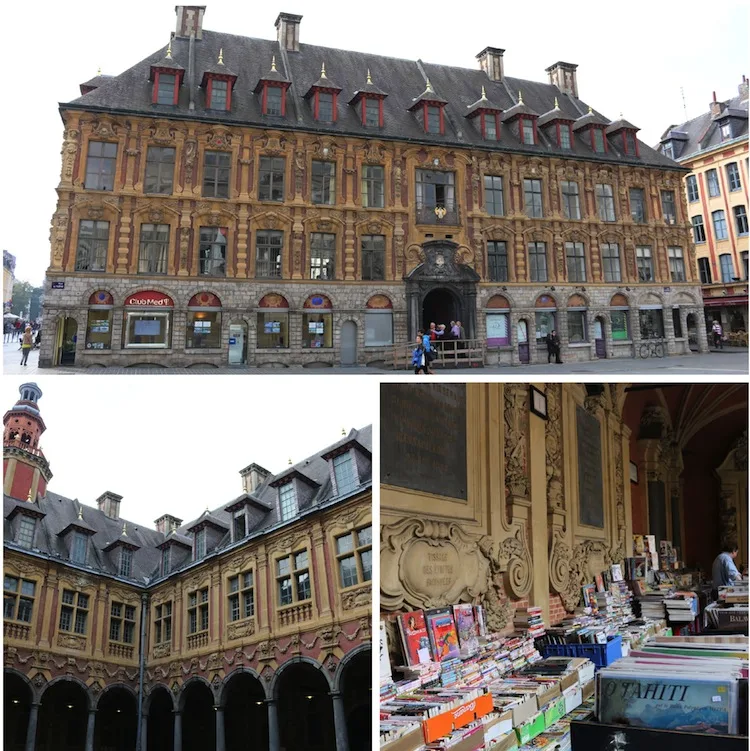 La Vieille Bourse is the old stock exchange built in 1653. You can still step inside and have a wander around the courtyard where you will find a handful of second-hand booksellers.
3. Voix du La Nord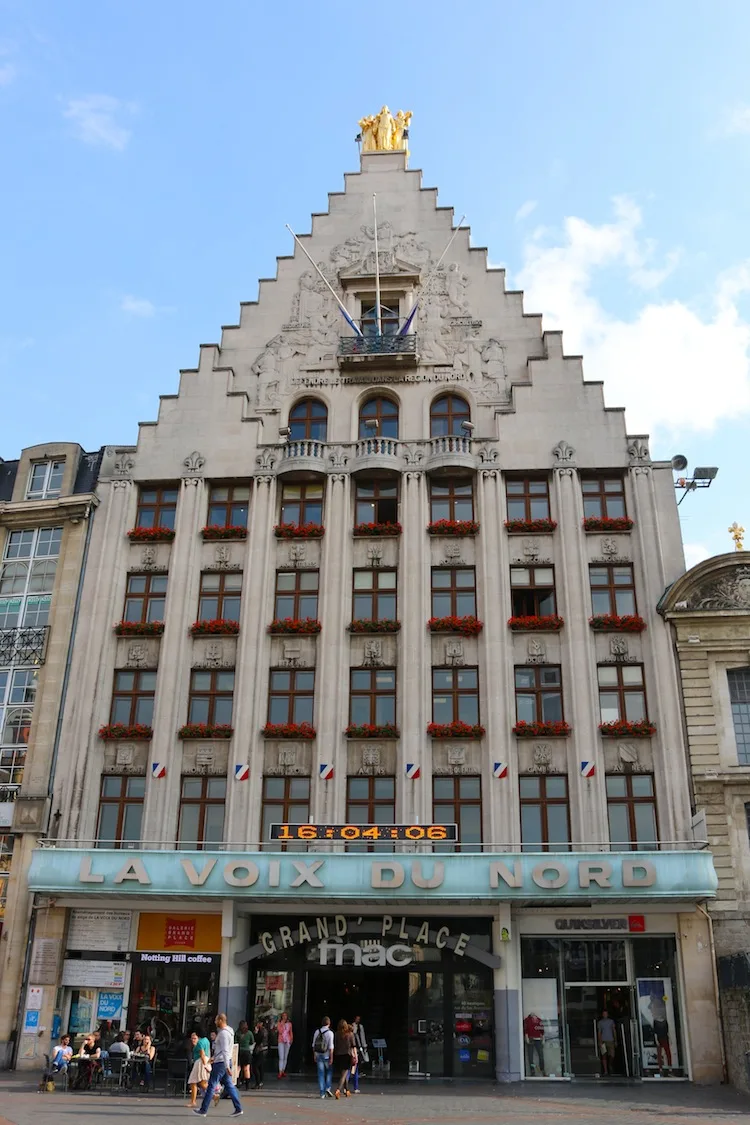 This means 'The Voice of the North' and is Lille's local newspaper. I was told that the locals are very supportive of this newspaper and are very proud of it.
4. Opéra de Lille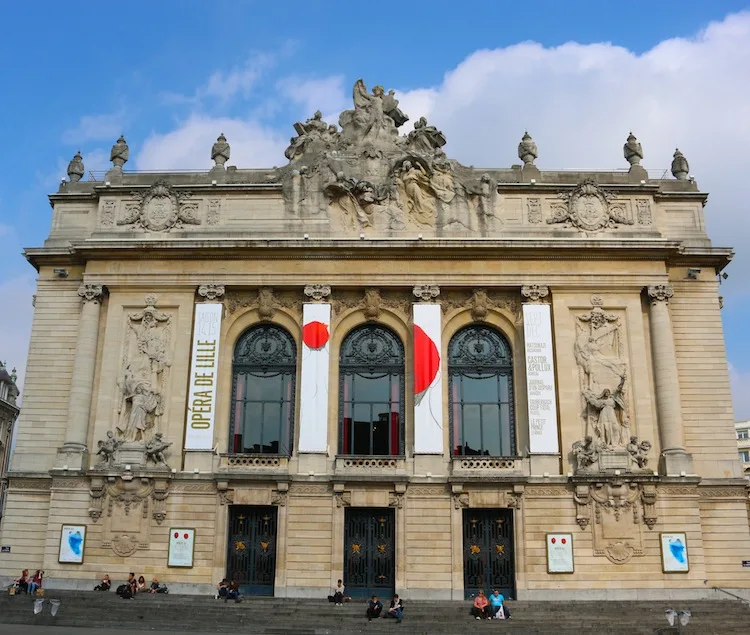 Lille Opera House was build between 1907 and 1913.
5. Chamber of Commerce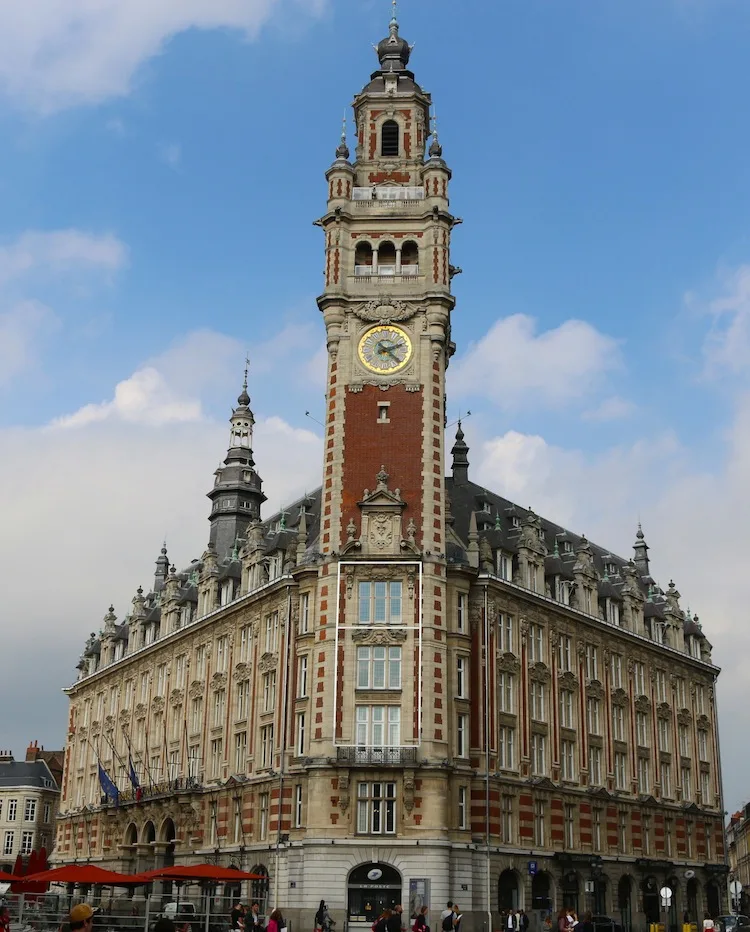 Built in 1910 and with a beautiful 76 metre high belfry.
6. Cathédrale Notre Dame de la Treille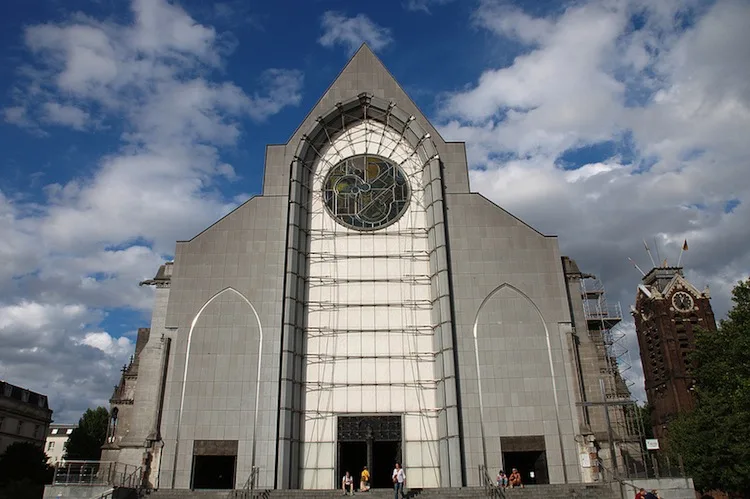 7. Natural History Museum
(Sorry, I actually did't make it here)
8. The Church of St. Maurice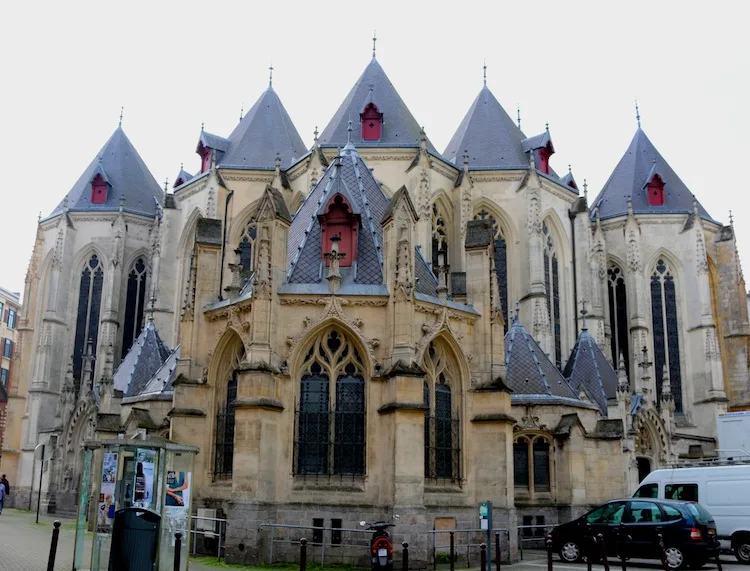 A gorgeous 14th century Gothic church.
9. Musée des Beaux-Arts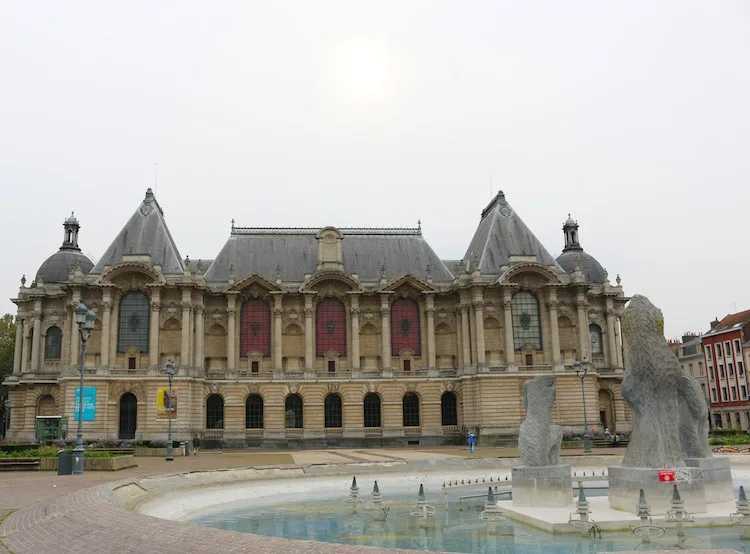 This is the largest French museum outside of Paris and is one of Lille's main attractions for art lovers.
10. La Piscine Musée d'Art et d'Industrie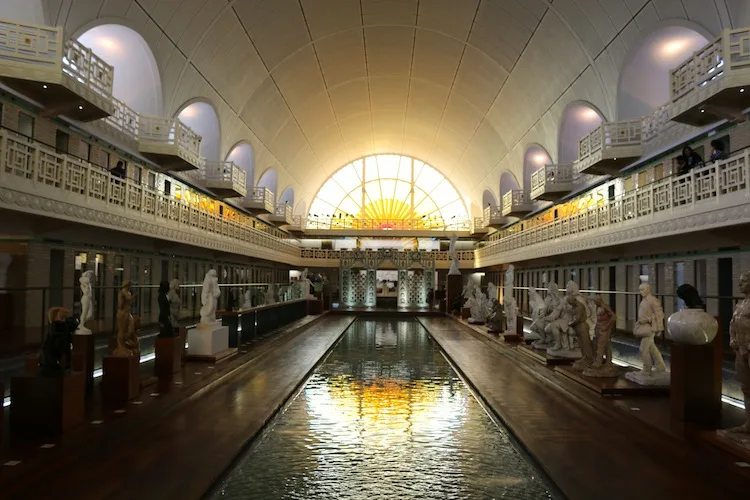 This is an art gallery hosted in an art-deco swimming baths built in 1927. The innovative museum is grand, beautiful and filled with golden light from the stained glass windows that look like beams of sunlight.
The swimming pool is the central feature and the steady stream of running water fills the building with a relaxing atmosphere. The small changing rooms either side of the pool now house individual collections and make an interesting place for a display.
About every 15 minutes the tranquillity of the museum is interrupted by a noise that drowned out the gentle lapping of the pool. It was a monstrous growl combined with the screams of terrified children – or that's how I heard it anyway. Its kind of tarrying but everyone carries on as though they hadn't heard a thing.
Shopping
Once you've seen some of the sights you'll probably want to wander away from the Grand Place and explore the smaller streets. You'll find cobbled streets winding away and they are lined with designer boutiques. There are lots of home ware stores that I particularly enjoyed. You think you're stepping into a regular housey shop but once you're inside it feels more like an enormous and very well decorated house.
Why visit Lille?
Many people whizz through Lille when visiting other parts of France and many don't stop to take a look around.
I'd definitely recommend spending a day in Lille, particularly for art lovers and foodies who are looking for a slower pace than Paris.
It's the perfect place for a quick break from the UK. The Eurostar starts at just £69 return from London to Lille and it only takes an hour and a half. It would make a great romantic weekend away if you're looking to chill out, have long leisurely meals, shop and casually stroll. Paris may be the most romantic city in the world but it's actually pretty hectic so this would be a nice alternative if you'd like a quieter weekend.
Where I stayed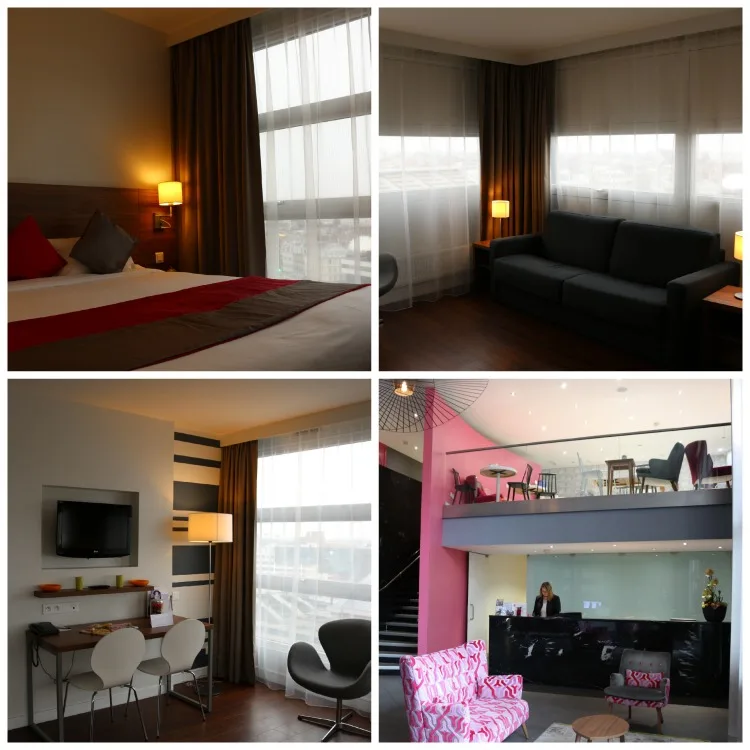 During my visit I was at Citadines Lille City Centre and it's perfect. It's very spacious with a separate kitchenette, bathroom, living room and bedroom. I have a great view over the city and it's literally next to the train station and a stone's throw from the main center. I also love the stylish pink design in the reception area.