My third day in Paris began with a gloriously lazy morning and leisurely breakfast at Citadines Louvre Paris before setting out towards Notre Dame.
La Conciergerie: A Fairytale Palace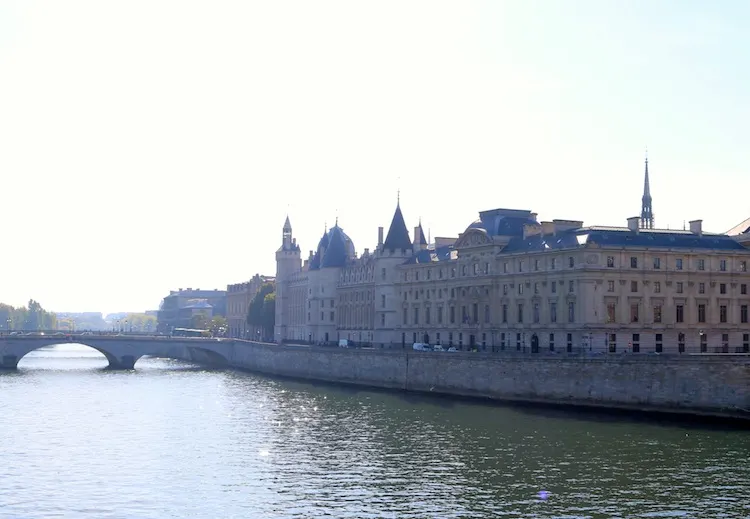 Along the way I stopped at La Conciergerie, a former royal palace on an island in the middle of the River Seine. With its grand façade and imposing turrets it looks like something from a fairytale.
The palace was used as a VIP prison in the 18th and 19th centuries and is most famous for holding Marie Antoinette and Napoleon III.
La Saint-Chapelle: The most beautiful stained glass window in the world (fact!)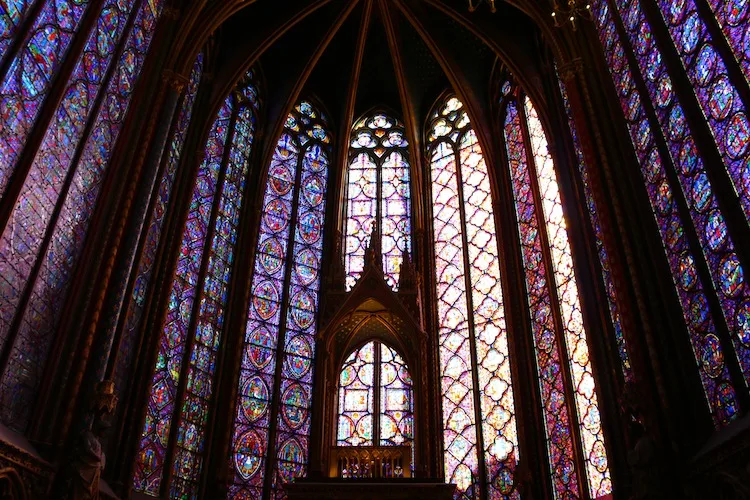 I then stumbled upon Le Sainte-Chapelle, or The Holy Chapel. It's a beautiful Gothic chapel but unfortunately there's some renovation work at the minute so it's hard to see it in all its glory.
The chapel was built to house precious religious relics that Louis IX came to own – such as Jesus' crown of thorns, like you do.
The 13th century stained glass window inside La Sainte-Chapelle is the main attraction as it's often considered to be the best in the world.
Notre Dame: Needs no intro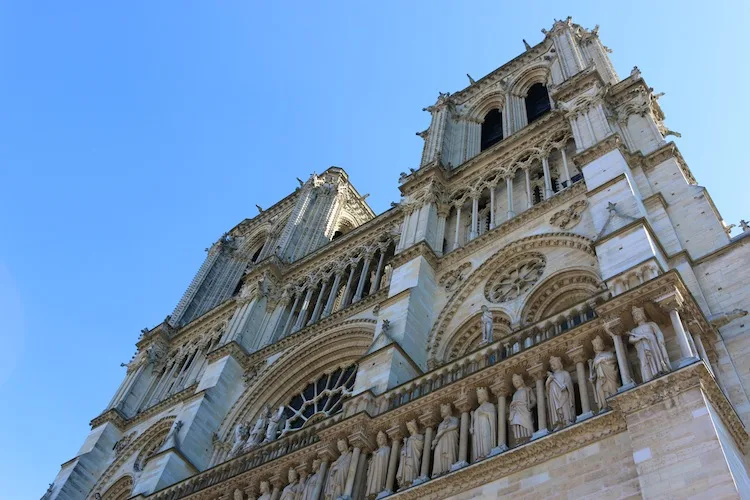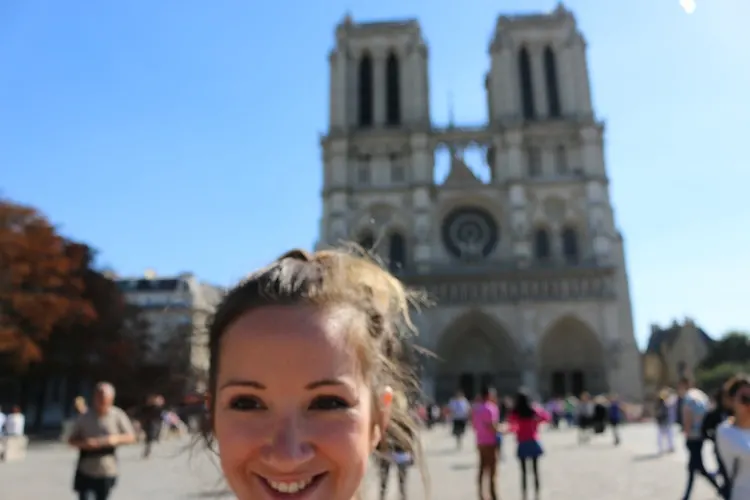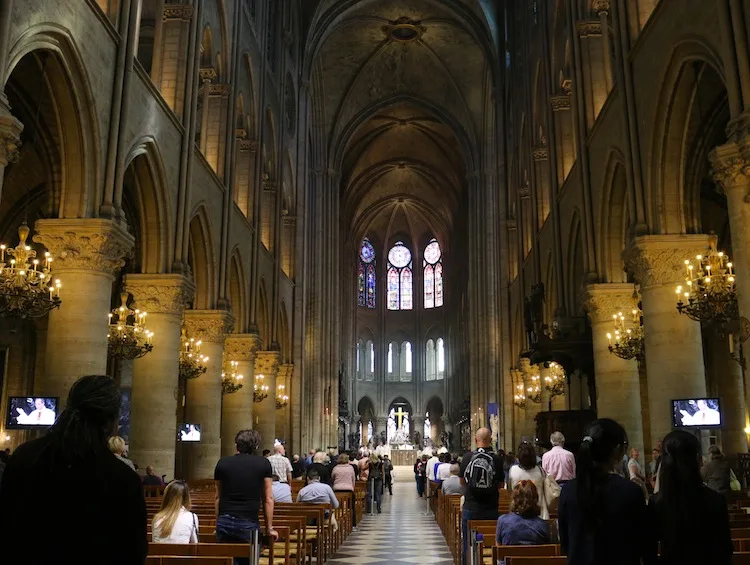 After getting distracted by every historical monument, every ancient church, every view of the River Siene and every boutique store and bakery along the way, I finally made it to Notre Dame.
The queue to get inside Notre Dame was enormous and I nearly didn't join it but it moved surprisingly quickly and I was inside in less than 10 minutes.
It's a functioning cathedral so the priest was half way through mass when I arrived. It felt strange to be allowed inside during a religious ceremony but, despite the crowds, there was still an eerie but peaceful and spiritual kind of atmosphere.
I wandered beneath the enormous columns and inhaled the smoky incense as I did my best to tip toes around.
After my visit to Notre Dame I carried on strolling around the city for the afternoon. If you read my post, 20 things you need to know about Paris, you will have seen that Paris is a city for strollers (and I don't mean the American pushchair type).
Paris isn't about rushing from one tourist sight to the next, it's about taking your time, soaking it up, stopping for coffee and pastries, browsing the shops and inhaling the scents of flowers, fruit and freshly baked bread as you stroll through the markets and past tiny shops with windows and doors open to the sunshine.
Tuileries Gardens: Relax in the sunshine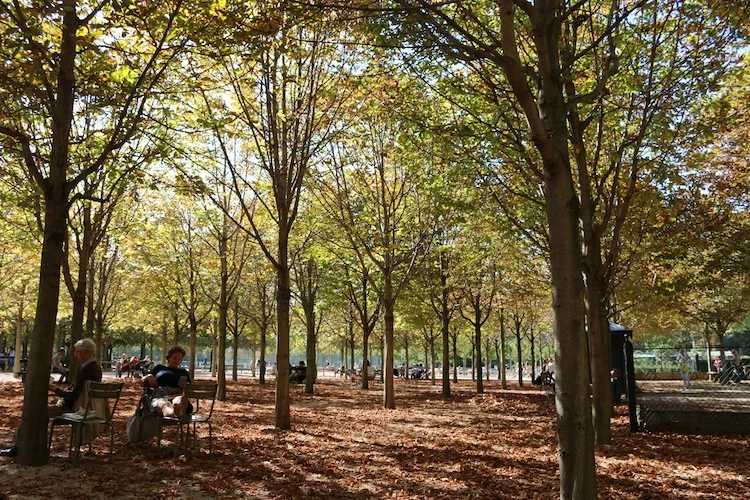 I made my way to Tuileries Gardens, the largest park in Paris, for a much needed rest.
On a sunny day, Parisians flock to the parks to the listen to live music and relax by the fountains and ponds while kids sail boats and run among the flowers.
Love Lock Bridge is falling down, falling down, falling down…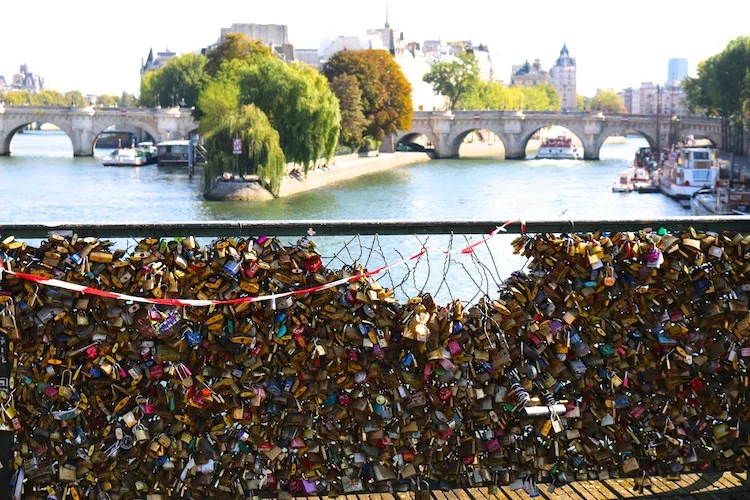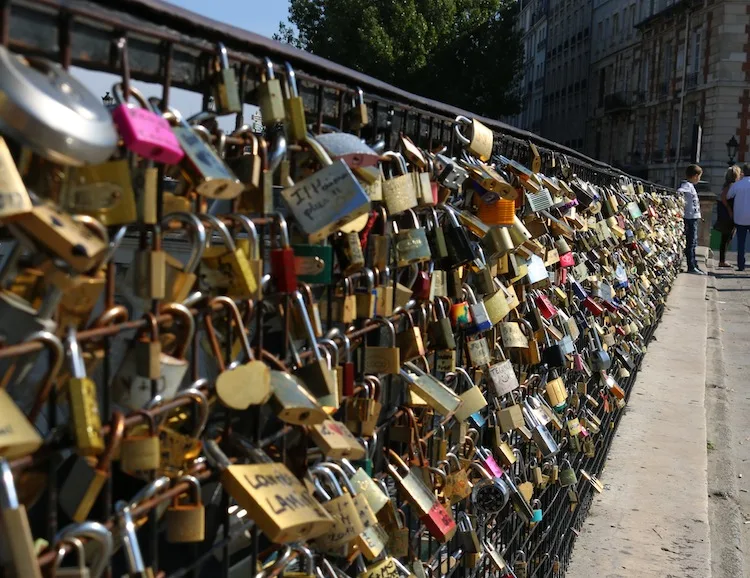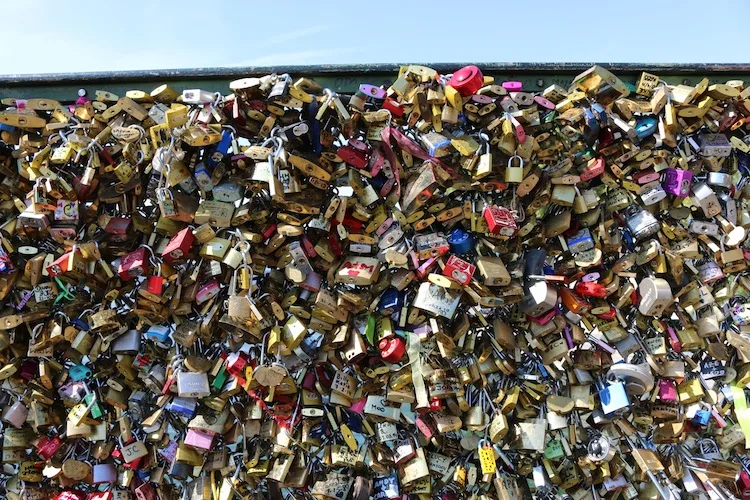 I wandered to the famous 'Love Lock Bridge' where hundreds of thousands of romantic tourists have placed padlocks on the bridge to celebrate their love. It looks incredible but due to the weight of all the locks, the fencing on the bridge is beginning to fall down. Authorities have taken down some panels of love locks and replaced them with plastic boards. I'm not sure if all the locks will be taken down eventually but I hope they put up something better than a plastic sheet in the future.
Montparnasse Tower: Sunset Views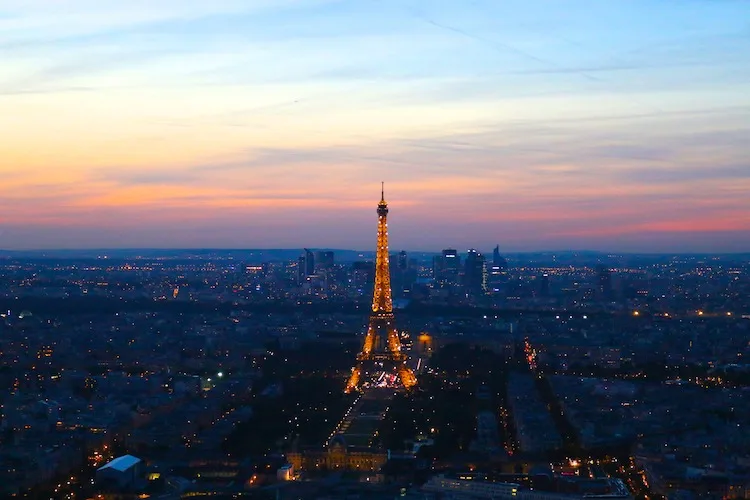 That evening I made my way to Montparnasse Tower. You can buy a ticket and go up to the 59th floor for one of the best views over Paris. I made it just in time for sunset and was rewarded with this view.
You can see more of my photos and other great places to watch the sunset in my last post.
Gourmet Food Tour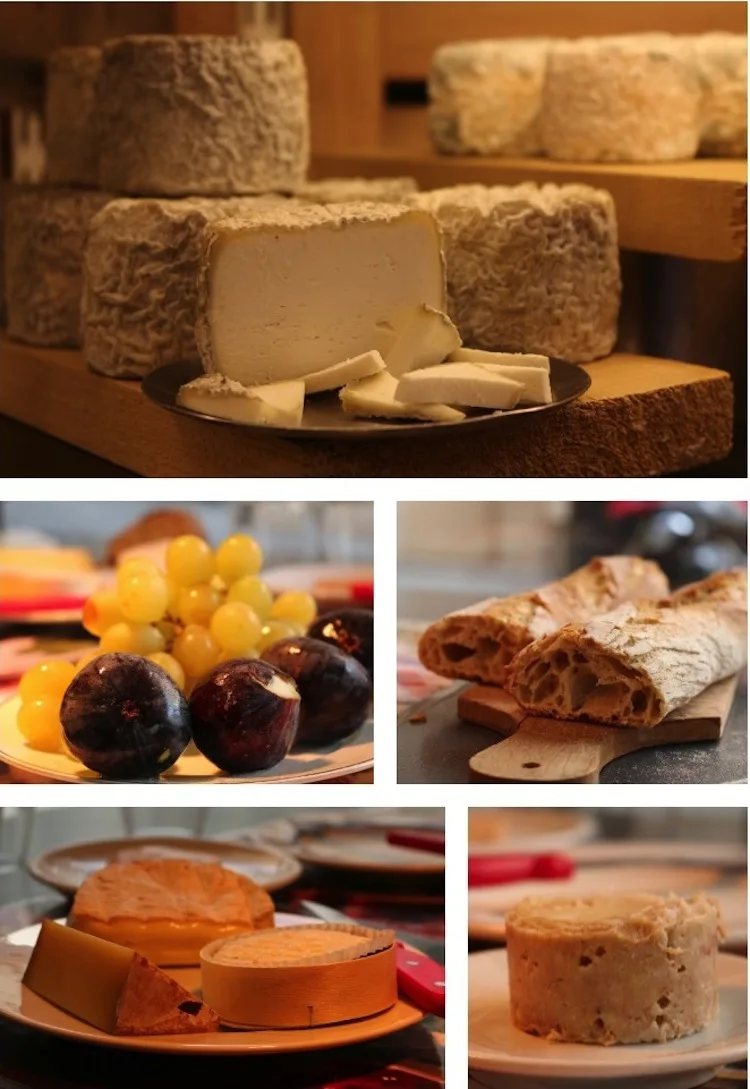 The following day I took a gourmet food tour with Wonderful Time.
Wonderful Time are a fantastic company focusing on authentic and unique Parisian experiences. They don't employ 'tour guides', the use local experts who can give you a specialized glimpse into Parisian lives. There are hundreds of tour companies in Paris who will shuttle you around and show you the main sights and attractions but Wonderful Time provide something very different,
(I was not sponsored by Wonderful Time to say anything wonderful about them, I just genuinely think they're, you know, wonderful.)
Alexandra was our guide for the two-hour tour as she took us around specialty food shops in Paris.
I met Alexandra and Anja from Travel on Toast (a fellow blogger in the Citadines Moments 30 competition) at Boulevard Saint Germain and we began our tour in a cheese shop. What better place to start!?
French cheese is famous and the French eat 50lb of each per person each year. There are 450 cheeses available in France and we picked up some cheddar, brie and camembert for our feast later on.
I asked Alexandra what the most popular cheese in France is and she looked at me like I'd asked the most obvious question in the world.
"Camembert, of course," she replied while leading us to a seafood store.
We visited so many tiny shops and Alexandra took us inside to point out the specialties and tell us the history behind the food. We went in lots of shops I wouldn't have dreamt of going in by myself, mainly because they looked too 'local'. You know, the kind of place where a tourist would stand out like a sore thumb and everyone would be wondering what on earth I was doing in there.
But it turns out it was a lot of fun to go inside these hidden treasures rather than just walk past.
We visited Rue Mouffetard, a narrow street dedicated to food. Ernest Hemmingway himself lived nearby and described the street as 'a moveable feast' thanks to all the market stalls and gourmet shops. Not only can you buy your basics like fresh fruit and veg, bread, wine and cakes but there are also specialty shops and stalls selling all kinds of seafood, oils, truffles and foie gras. This is seriously a foodie paradise.
One of my favourite stops on the tour was to Aux Merveilleux de Fred, a fairly new speciality cake shop on Rue Saint-Dominique. They specialise in just one type of cake – a trend which is becoming increasingly popular in Paris. It's a light meringue with whipped cream and covered in chocolate shavings. They're light and sweet and delicious and I'm sure the trend will catch on. Plus, they look so pretty!
Our final stop was Pierre Champio, a speciality fois gras shop, where we tucked into all the delicious treats we'd picked up along the way.
I really enjoyed this tour and can't recommend it enough. Apparently the Coco Channel history tour is also really popular and I've got my eye on the luxury shopping experience too!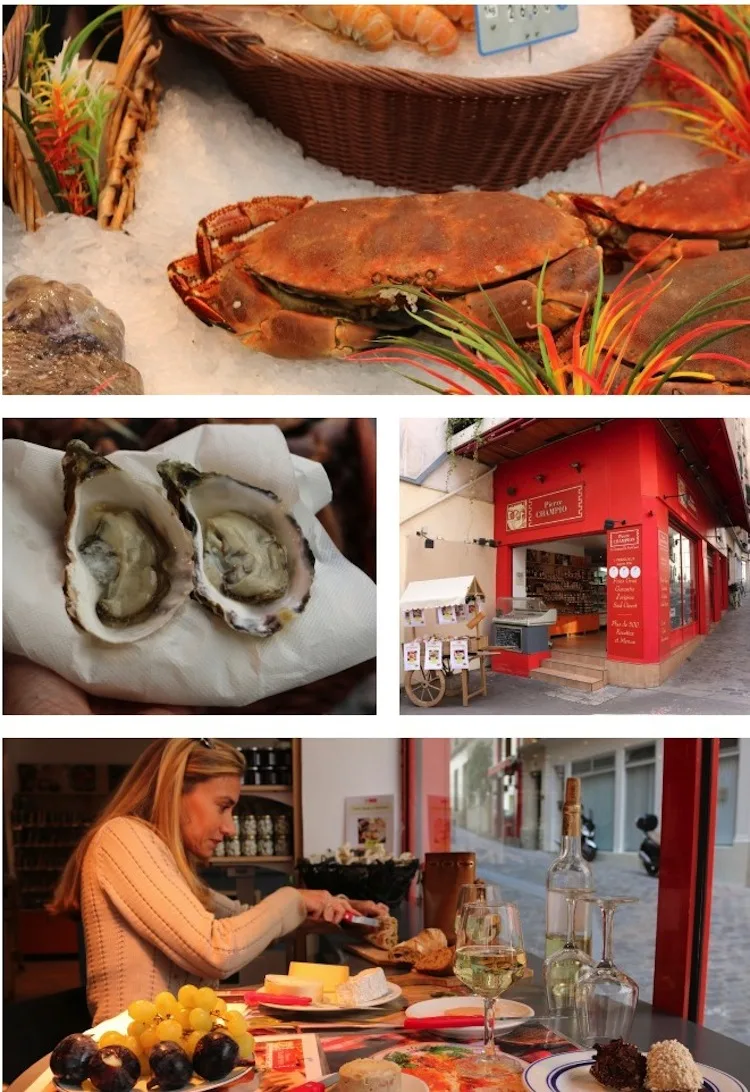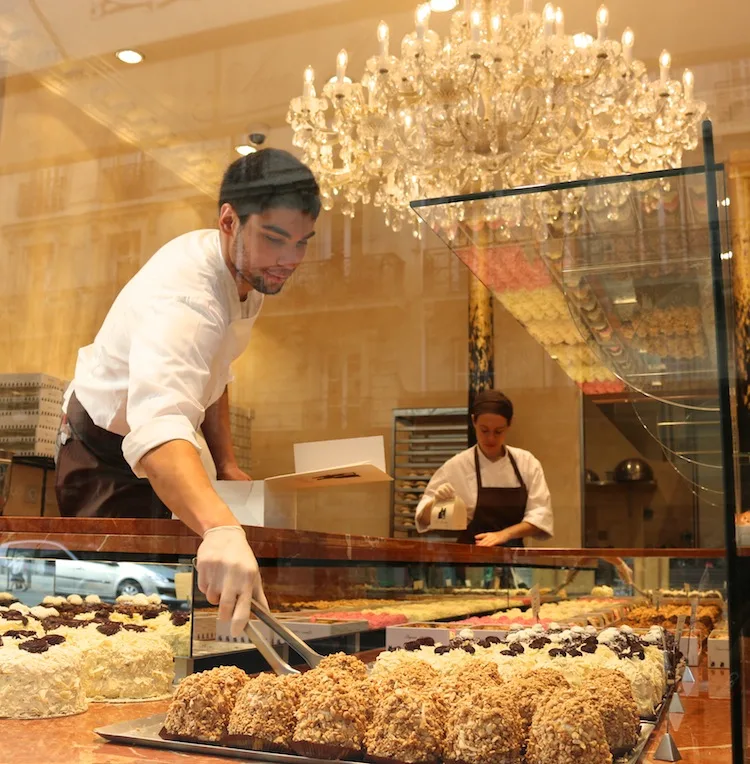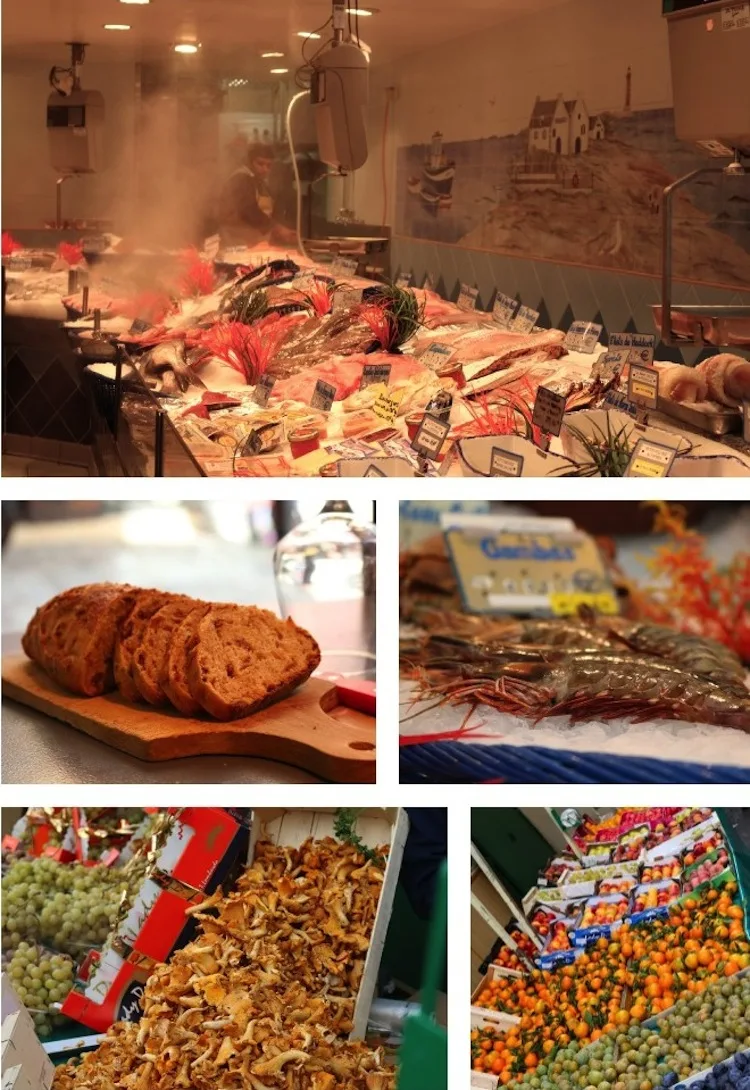 I made this little video during my trip to Paris. As you can see, I'm not much of a video maker but you've got to start somewhere, right?