It's been a while since I've written a Friday Favourites blog post. From time to time I basically like to share 5 things I'm loving, products I've been sent to review or generally just 5 things I've stumbled across and want to share with you guys.
These products aren't always travel related but I usually end up using them on my travels at some point so I guess they are a little bit!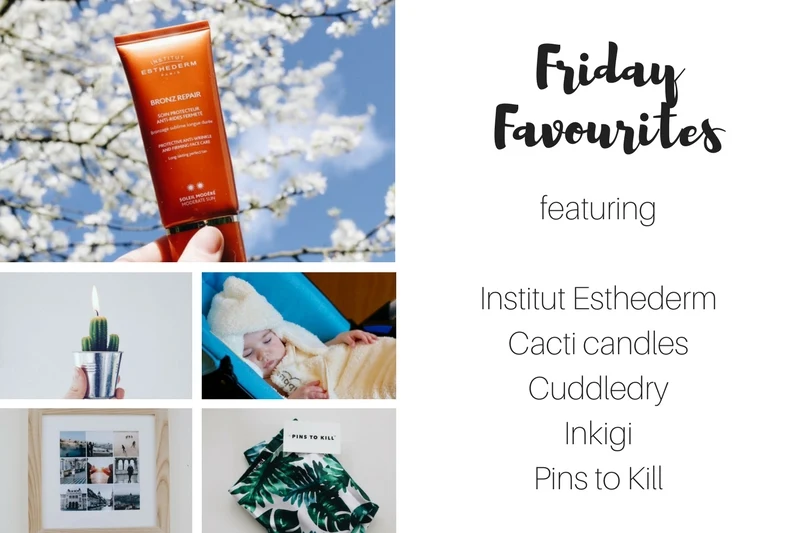 The perfect leggings to kick-start a new fitness regime
Why do people always try and get fit in January? January is the worst time to start a new fitness regime because you just want to hibernate and feast on comfort food all month! I think spring is the perfect time to start a new fitness regime – right now when they clocks go forward and it suddenly seems more tempting to actually leave the house in the evening. And we all know that the first step to any new fitness regime is kitting yourself out with new gym clothes!
I was first introduced to Pins to Kill by Elle over on her review and I was desperate to get a pair of my own ever since!
Pins to Kill are an Australian online clothing company creating bold and personalised leggings. You can design your own pair from scratch, you can use a template or you can customise a pair from their shop.
I opted for the cream scattered leaf design with a customised message which is written into the waist band. The message I chose was, 'You get what you work for'. This is a motto I pretty much live my life by. I don't believe in luck, I think you make your own luck by working hard and putting yourself in the right situations. But this motto can also be applied to health and fitness so I think it's a really good motto to have in my gym pants! You don't get the body you were given, you get the body you work for. Maybe it's time to do some squats…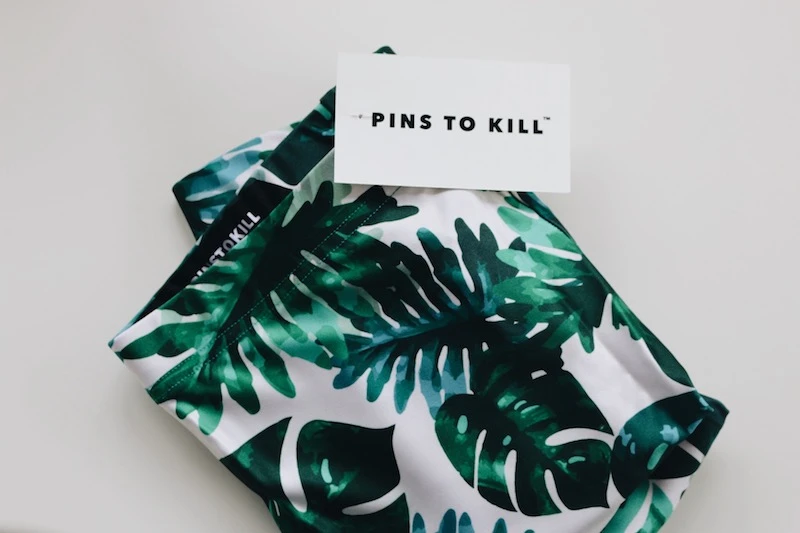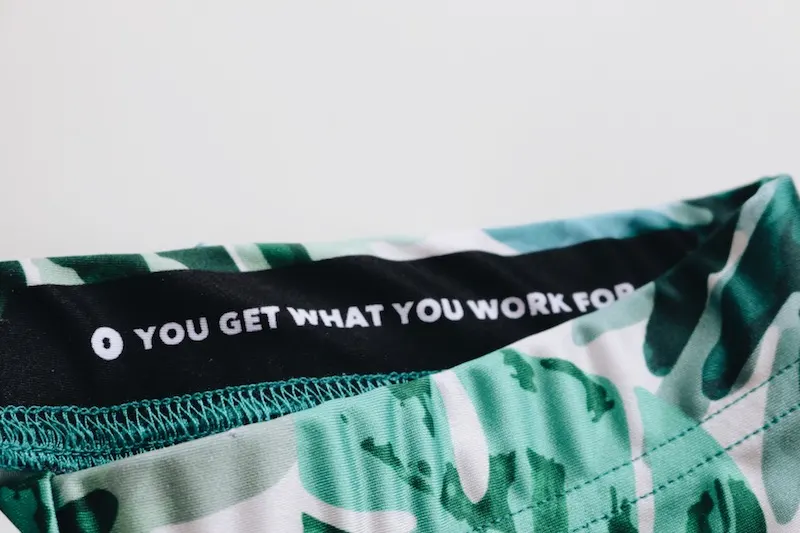 Frame your Instagram memories
Hands up if you've got any Instagram photos that you love so much it almost seems a waste to just have them hidden away on the internet? We share our lives on Instagram and these tiny squares contain some of our most precious memories – which is why I think they should be printed!
I love to print out my photos and display them around my home and Inkifi makes that really easy with their Instagram framed prints. You can choose from 1, 4, 9, 16 or 25 images in your frame and it's really easy to create when you connect Inkifi to your Instagram account.
I opted for 9 photos from my trip to Budapest with Elle last year.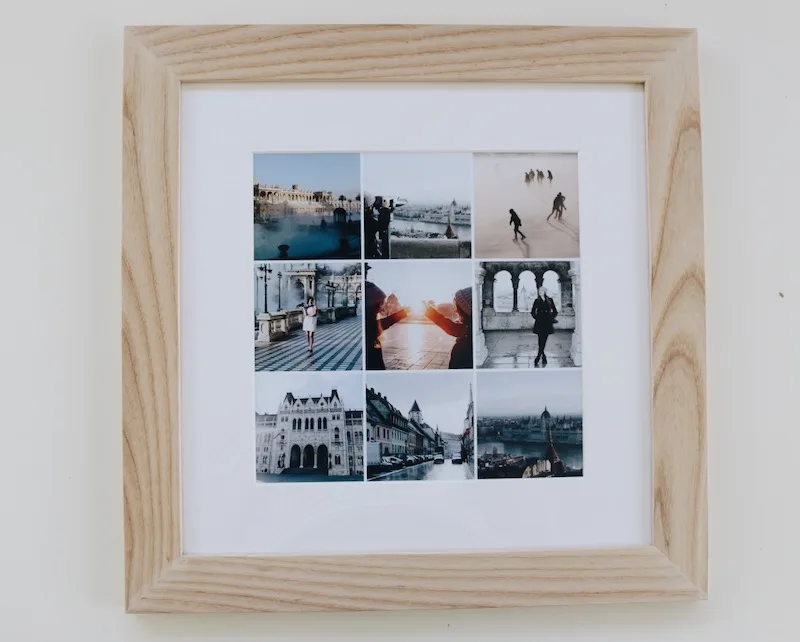 A moisturiser that protects from the sun – hoorah!
There are a few things I want from a moisturiser
Be moisturising (obvs)
Go on easily and smoothly so my makeup goes on nicely on top
Protects from the sun to prevent any further skin damage (I'm approaching 30 so those wrinkles are worryingly close!)
Have a luminous glow so I look like I've seen some sunshine (even though I don't remember what sunshine feels like)
I feel like I'm not asking for a lot but it's so difficult to find a moisturiser that does all four of these things! It's particularly difficult to find a moisturiser that protects from the sun but doesn't feel like your caking your face in glue.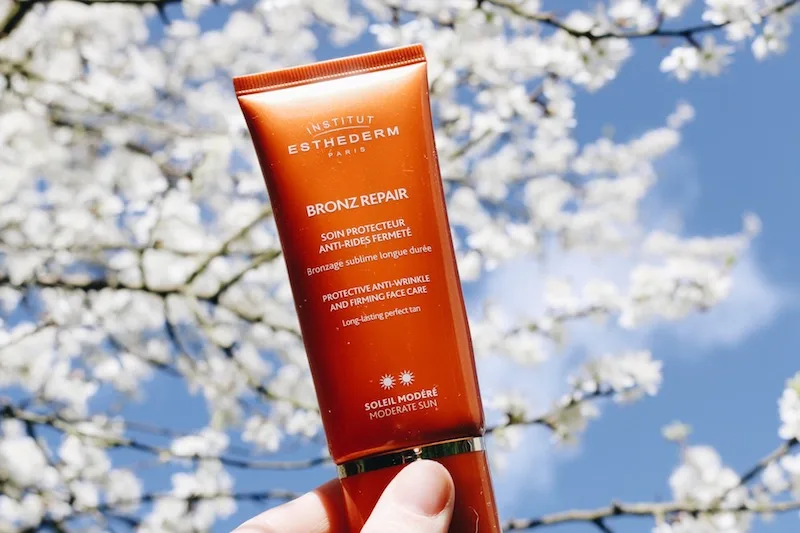 A towel/blanket great for travelling and a lovely gift for kids
I was sent the Cuddledry Snuggle Bunny Towel before our trip to Scotland and it was the best because we were jumping in and out of the hot tub all weekend and both the boys were wrapped up in this all weekend.
The Cuddledry towel is basically a kid's towel but it's the softest, snuggiliest towel you could possibly imagine. It's so soft that we actually use it as a blanket too so it's got two great uses and saves space while you travel. It's meant to be for 3-6 year olds but George (aged 2) loves it thanks to the big, floppy ears. And joseph just looks so cute all snuggled up in it.
This would make a great gift if you have a travel lover friend who has kids or is expecting a baby.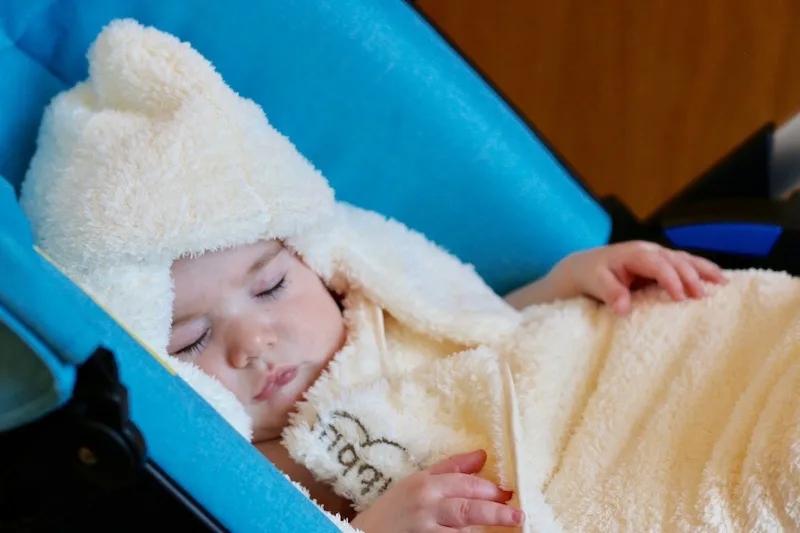 For anyone else who's addicted to buying candles!
We all know Primark is packed to the rafters with cheap clothes that are often bang on trend. OK, they might not be the best quality but who needs quality when you can get a whole outfit for less than £30!?
Did you know that Primark is also pretty flipping awesome for homewares? I've bought loads of cute accessories for my home from Primark recently but my main love is Primark candles. They have so many.
I bought loads of candles in colourful jars and now use the jars around the house. The scented ones smell really good and I even found some cute cactus candles – for those days when you can't decide if you should decorate your desk with candles or cacti! #BloggerProblems
They currently have these polaroid peg lights in stock for £6 and I paid about £25 two years ago for some that are exactly the same!