Today I had the pleasure of taking an E-Bike Tour around Berlin with Fat Tire Bike Tours.
It was a 6-hour tour covering 20km and took us to some of Berlin's main sights and a few attractions many tourists will never know about.
It's no secret that I love a good bike ride but one that combines exploring a new city is even better. Add the best bike in the world (an e-bike incase you wondered) and gorgeous autumnal weather and you've got the perfect day out.
What is an e-bike?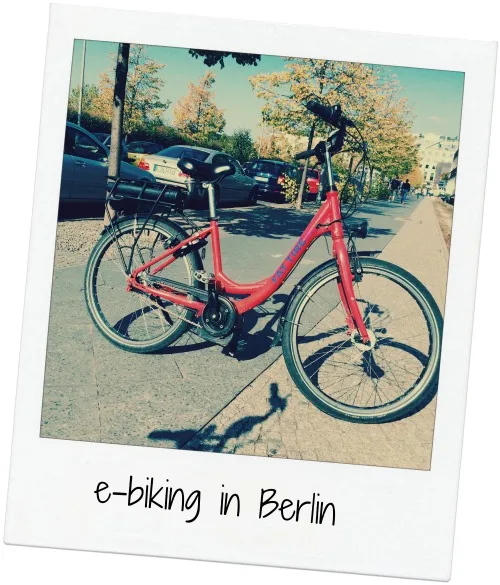 I should begin by telling you how flipping awesome an e-bike is.
It's an electronic bike that will make you wonder why on earth you ever bothered with regular bikes.
It isn't motorized so you do need to pedal but each pedal is doubled in power by the electronic awesomeness of the bike, so you basically go twice as fast.
It's exactly like riding downhill with the wind behind you all the time.
It's like cycling in a dream.
During the tour you have a great guide who tells you all about the history and culture of Berlin in a really interesting way. Any tour you take in Berlin is going to touch on the war and the Nazis because it's such a big part of their recent history and has shaped the entire country.
I usually get bored on history tours because they feel like school trips. But Berlin has such an interesting history – admittedly it's tragic and terrifying that it ever happened – but you have to admit that it's fascinating.
I won't go into too much detail about every stop on the tour but here are some of my favourite stops.
It all begins in Alexanderplatz…
The tour begins in Alexanderplatz, a large public square and centre of Berlin. If you're taking any tours in Berlin you'll find they often start here.
This is the founding area of Berlin and is around 800 years old. In the 1920's it was known as the 'Cocaine and Cabaret Capital of the World' and was a glamourous and exciting place to be.
And then the Nazis and WWII happened and, to put it very lightly, everything went a bit tits up for Germany.
Over 80% of Berlin was destroyed during WWII so the majority of the beautiful buildings were destroyed. After the war, these buildings were replaced by cheap structures that were quick and easy to build. They may have been cheap but they were ugly as hell so there are a lot of eyesores in the form of giant concrete blocks.
This isn't to say all of Berlin is ugly. In some ways the ugly buildings make the beautiful ones stand out like the ugly sisters stood next to Cinderella.
The TV Tower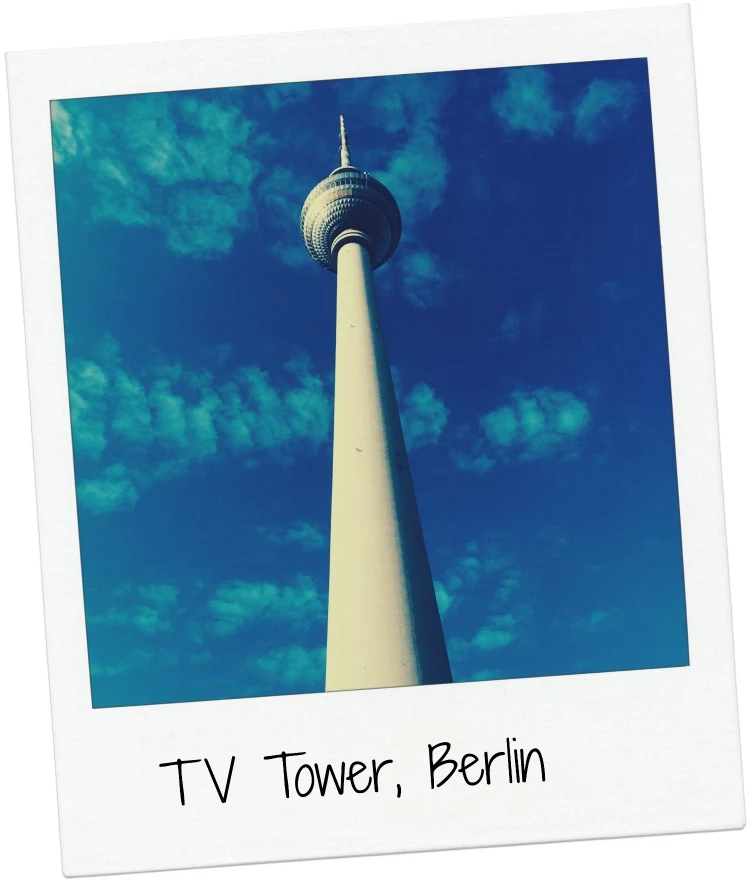 The TV Tower is an iconic symbol in Berlin and a handy meeting point for tourists as it's virtually impossible to miss.
The TV Tower does have an interesting and somewhat ironic history.
The TV Tower is situated in East Berlin – the side that remained communist after the war. It's the highest building in Germany and still the fourth highest in Europe so it was a giant symbol to show their power and wealth and to prove they were doing well after the war.
The only problem was that so many of the talented and skilled people in East Berlin had fled to West Berlin so they didn't have enough skilled people to build it. They had to bring in Swedish contractors to build it and this all-important German symbol isn't that German after all.
Hmm, makes you question that power they were trying to prove they had, doesn't it?
The Berlin Wall was obviously constructed to stop all this emigration from West Berlin to East Berlin.
Bebelplatz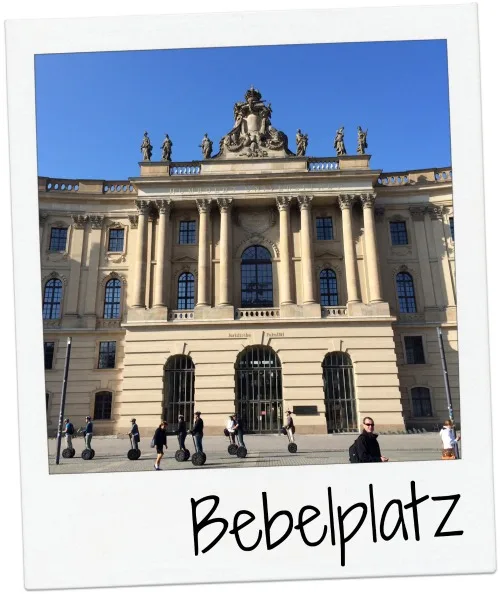 This is a public square where you'll see some of the glorious buildings Berlin was home to before WWII.
This is also the sight where one of the largest book burnings took place at the orders of the Nazi party.
These were known as 'literary purges' or 'cleansing' and any books written by Jews, homosexuals, degenerate authors or people with liberal thoughts were burned in the square.
On May 10th 1933, over 20,000 books were burned. This was a tragic event because so many ancient books were destroyed forever, therefore destroying all the history and learnings they contained within.
It was around about now that people started to realise how dangerous the Nazis were – if they hadn't figured it out already.
There's now a monument to commemorate the book burning and you can see it through a glass window in the ground. Look down and you might be confused at first until you realise that it's an empty library. A very powerful sight.
Checkpoint Charlie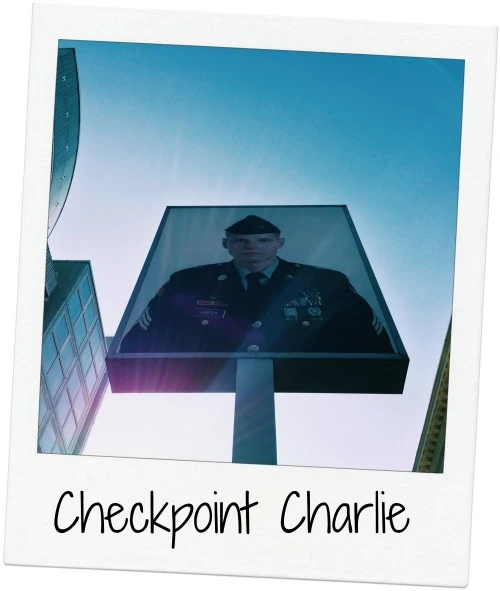 We had a quick stop at Checkpoint Charlie but this is really just a tourist trap these days. It was once a checkpoint for people to get from the east to west of Berlin and pass through the Berlin wall.
You'll find lots of souvenirs or have your photo taken with a 'solider' for €2.
Berlin Wall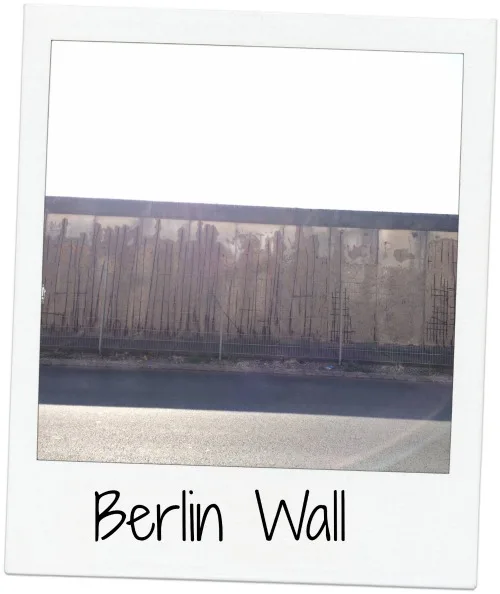 You're probably used to seeing the Berlin Wall covered in bright graffiti and cool street art. While that is a great project, it's good to see what the wall would have actually looked like.
We saw a section of the Berlin Wall that has barely been touched since the majority of it was taken down. Parts of the wall have been left to remind us of the past and ensure we never forget it and it never happens again.
Other parts of the wall have been painted by artists and I saw this section during a street art tour in Berlin last time I visited.
Guard Tower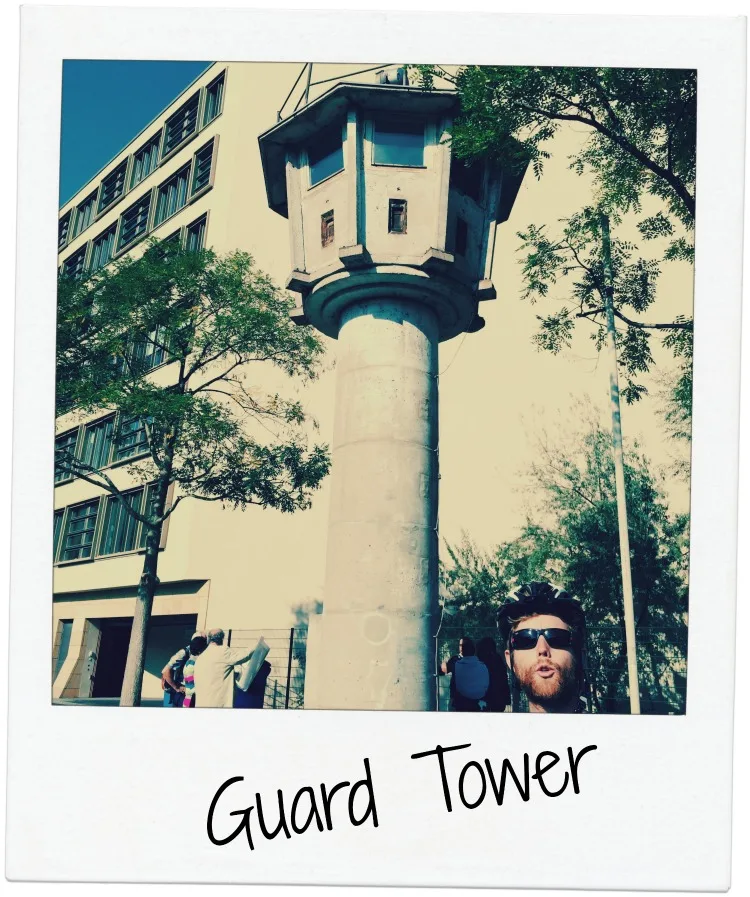 There were once over 300 Guard Towers in Berlin to keep an eye out for people trying to cross the border. Anyone caught trying to cross the border would receive a warning in the form of an alarm but if they carried on they'd be shot without hesitation.
Before getting to the Berlin Wall, people would have to cross 'the death strip' where there would be obstacles which would severely injure them but were unlikely to kill them – such as a bed of nails hidden beneath the grass. This would mean the injured escapees would be easier to catch for interrogation because the information they held was valuable.
Hitler's Bunker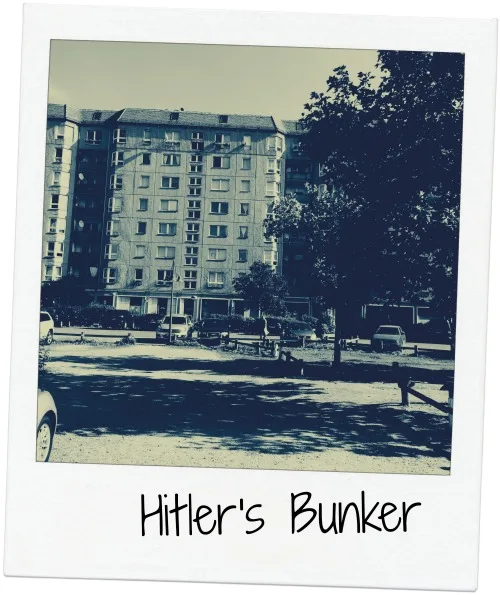 Hitler's Bunker is actually just a car park these days but you might as well stop when you're walking past. This is where Hitler hid for the last few months of the war and eventually committed suicide when it became evident that Germany wouldn't win.
It was filled in and sealed off and apartment blocks were built on the land. It wasn't opened up as a museum as the Germans didn't want it to become a shrine to Hitler.
It's ironic that Hitler's Bunker is now next to a Jewish monument and a sauna popular with gay guys. I don't think he would have been a fan.
Memorial of the Murdered Jews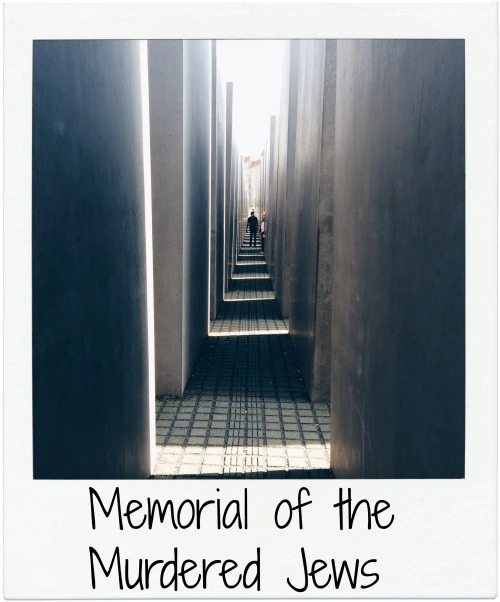 The Jewish Memorial was constructed in 2005 to commemorate all the Jewish people who were killed during WWII.
It was purposely designed to be ambiguous and have no explanation as to what it means. This is so that every visitor will interpret it differently. This will encourage people to discuss the memorial and by talking about it we're keeping the memory alive and, once again, if we never forget how tragic something is we can make sure it won't happen again.
There are 3,000 concrete blocks and every single one is different.
What you can't see from this angle is the way the ground below the blocks dips so the blocks at the center are really tall. As you walk through you feel like you're falling deeper until it starts to feel uncomfortably claustrophobic.
There's a great post by Kirsten from Kirst all over the World about the Holocaust Memorial.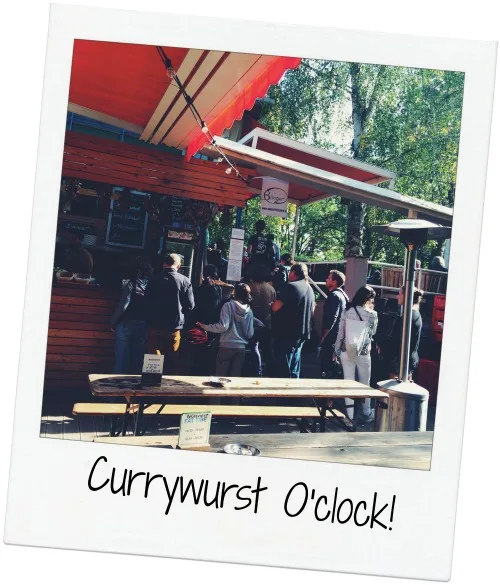 Kreuzberg: Berlin's Turkish District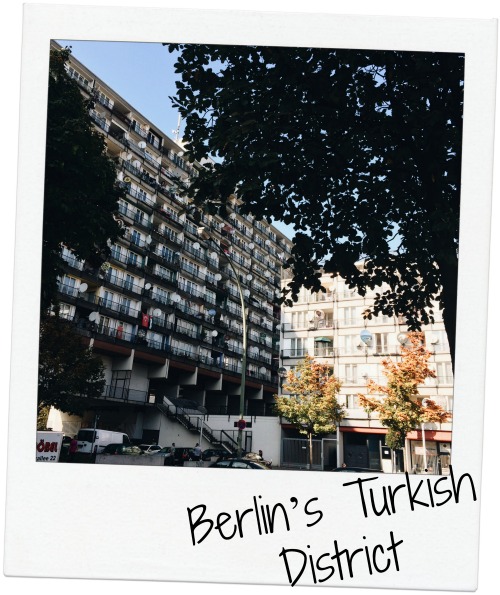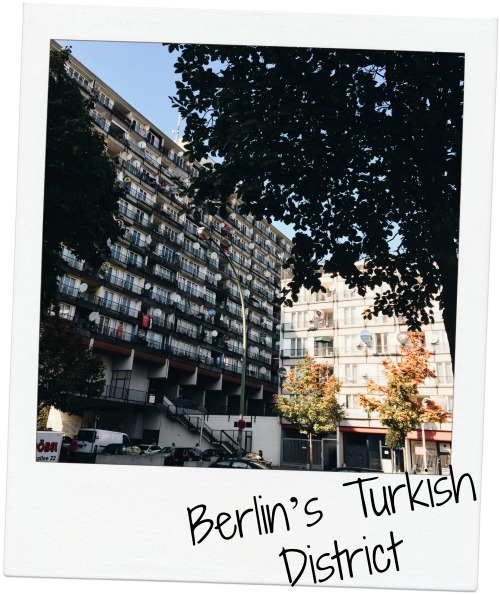 Over 300,000 Turkish people live in Berlin, the largest population of Turkish people outside of Turkey.
Many Turkish people were invited over after the war to help rebuild the city and many of these people decided to stay.
Our guide told us the Turkish community sticks together and isn't well integrated into German society. Even if they were born and bred in Berlin, and possibly never visited Turkey, they proudly consider themselves Turkish and the two communities rarely mix.
Outside this apartment block you can see virtually every home has a satellite dish in order to pick up Turkish TV. It's interesting that some of the dishes have been personalised with family photos or pretty pictures.
Berlin Tempelhof Airport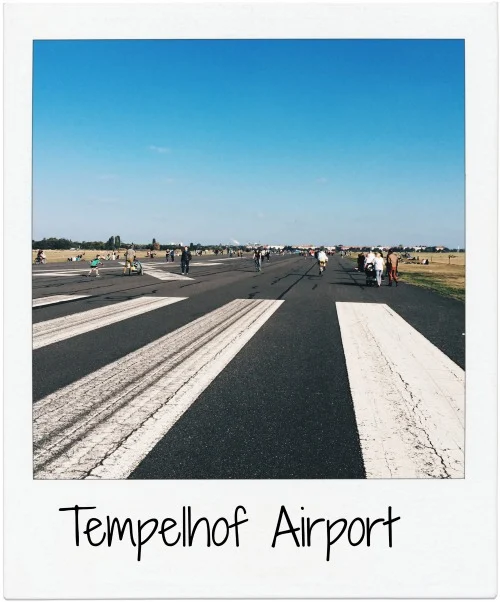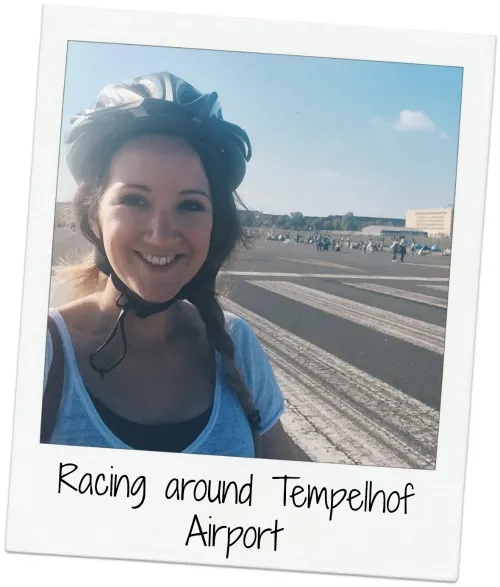 This was the final stop on our tour and the most surprising of them all.
I know I'm not very good at researching but I had no idea Berlin had an old airfield that is open to the public like a giant park!
You might be thinking it doesn't sound that awesome but hear me out.
It was a sunny day and also a public holiday in Germany so Tempelhof Airport was packed with walkers, runners, dog walkers, families having picnics, groups of friends, people playing sports, people flying kites and anyone with a set a wheels. Any kind of wheels.
The runway is smooth and flat so the perfect place for bikes, rollerblades, skateboards, longboards, scooters, tricycles and even wheelchairs to whizz along as fast as you possibly can. And when you're on an e-bike it's even better!
Unfortunately the e-bike e'ness cuts out at 28kph but it means you can cruise along the runway at this speed without even trying. Pure bliss.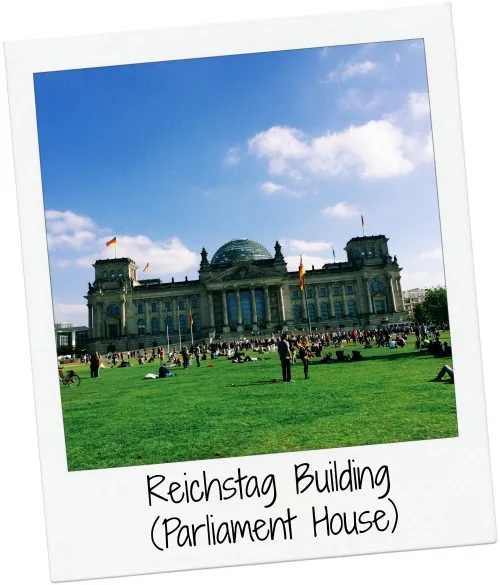 What you need to know
Price: €49
Website: Fat Tire Bike Tours Berlin
Is it worth paying extra for an e-bike? Abso-flipping-lutely. The regular bike tour also runs for 6 hours but because you go faster on an e-bike you see much more. By lunch time we'd seen everything the regular tour takes all day to see.
Not only do you see more but it's much more relaxing, much easier and much more fun.
I have heard great things about the regular tour too so if you're budget is tight it's definitely still worth doing the regular one too.
I'm in Berlin as part of a competition with Citadines Apart'hotels. I've been staying in different properties in Paris, Lille and now Berlin and if you vote in the competition you could win a week long holiday to a Citadines Europe apart'hotel of your choice for two people with flights. More info here. Please vote, I'm currently in the lead and want to keep it that way!