Ahh Mykonos, a place I've been dreaming of visiting since Pinterest was invented.
The islands of Greece are so perfectly photogenic with those sugar cube houses and azure coloured waters. The contrast of white and blue combined with golden sand and pink sunsets makes each photo Pinterest perfect. I'm sure every travel loving pinner has at least one picture from a Greek island on their 'Bucket List' or 'Favourite Places' board.
One of the nice things about visiting Mykonos on a cruise ship is how small it is. This small size means you can see a lot in a short amount of time and also have time to relax and soak up the gorgeous Greek atmosphere. When you're cruising you usually have a day or two in each destination so you can feel as though you're missing out on seeing places.
I don't know about you but I often feel guilty if I 'waste' a day on the beach when there are so many things to see.
A morning in Delos
We spent the morning exploring Delos, a small island 25 minutes by boat from Mykonos.
The barren island is an archeological treasure thanks to the ruins of a huge settlement dating back to 3,000 BC. Delos' only inhabitants these days are a handful of archeologists who patiently excavate the ruins but it was once home to at least 25,000 people around the 3rd century BC.
The outlines of houses, crumbling walls, grand statues, intricate mosaic floors and towering columns are still present. You can wander through what were once streets and narrow alleyways and imagine what life was like thousands of years ago.
After a few hours exploring we took the boat back to Mykonos.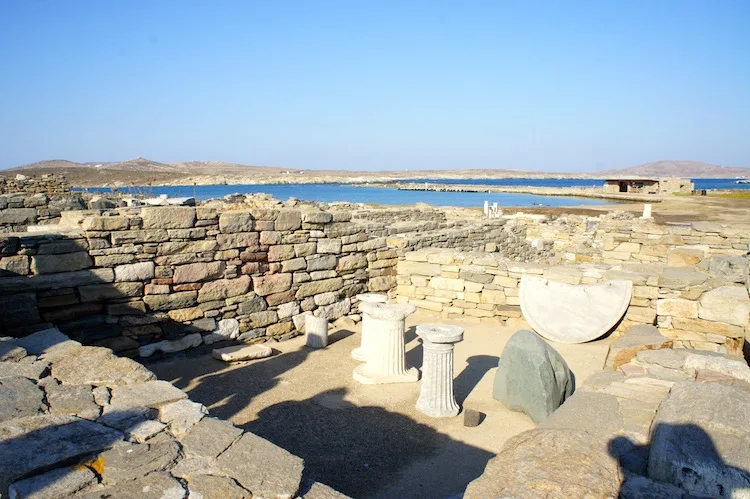 An afternoon in Mykonos
Once back on Mykonos we wandered through the maze of narrow alleyways know as Little Venice. This is where the buildings are painted white and blue and draped in bright pink flowers. There are lots of cafes, bars and boutique stores where you can find genuinely lovely gifts, souvenirs, jewelry and clothing (not just cheap and tacky tourist crap that you find in most places). We wandered up to the famous windmills and strolled along the coast where little bars stretch out to the sea.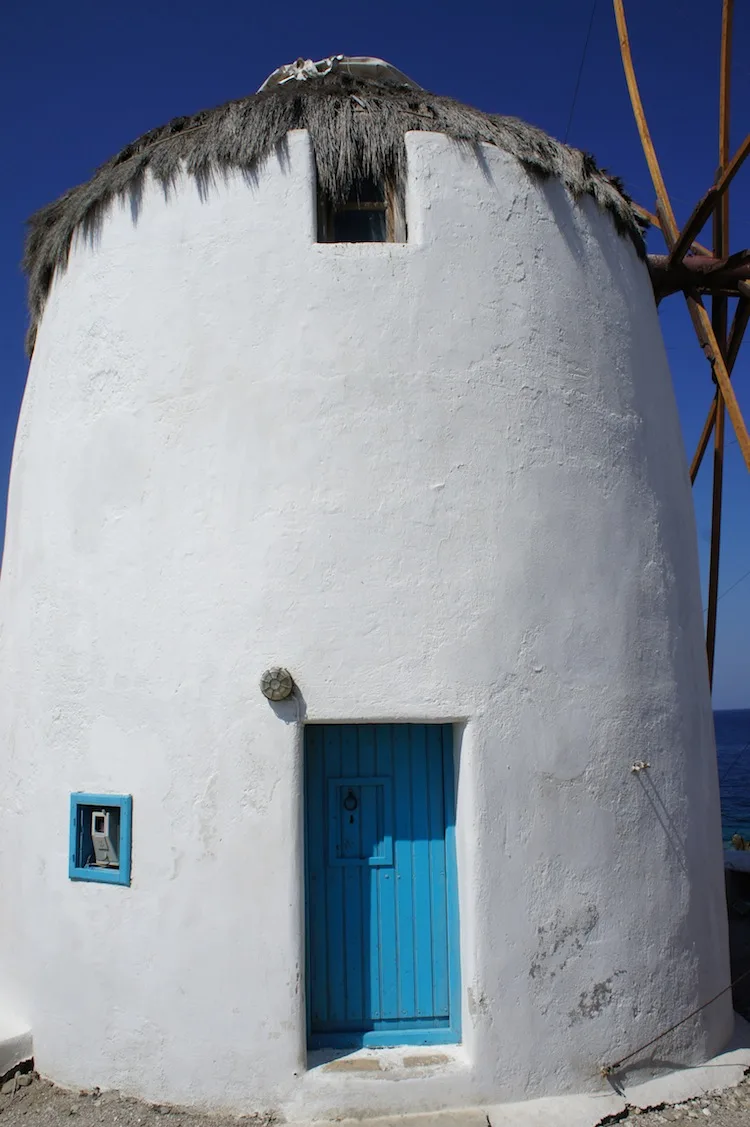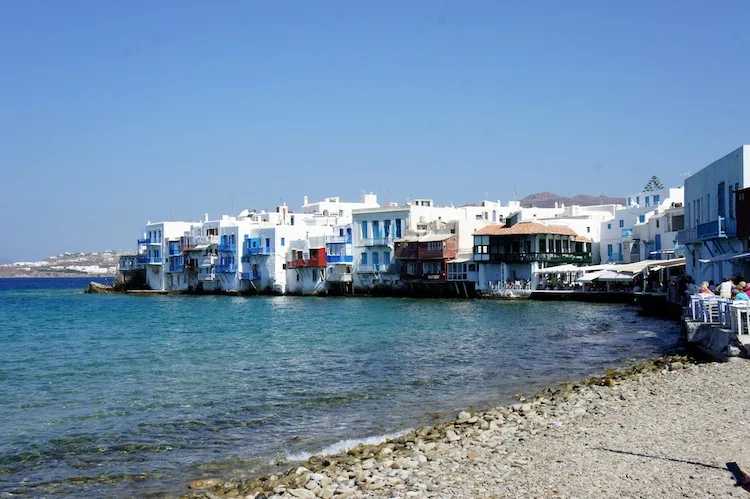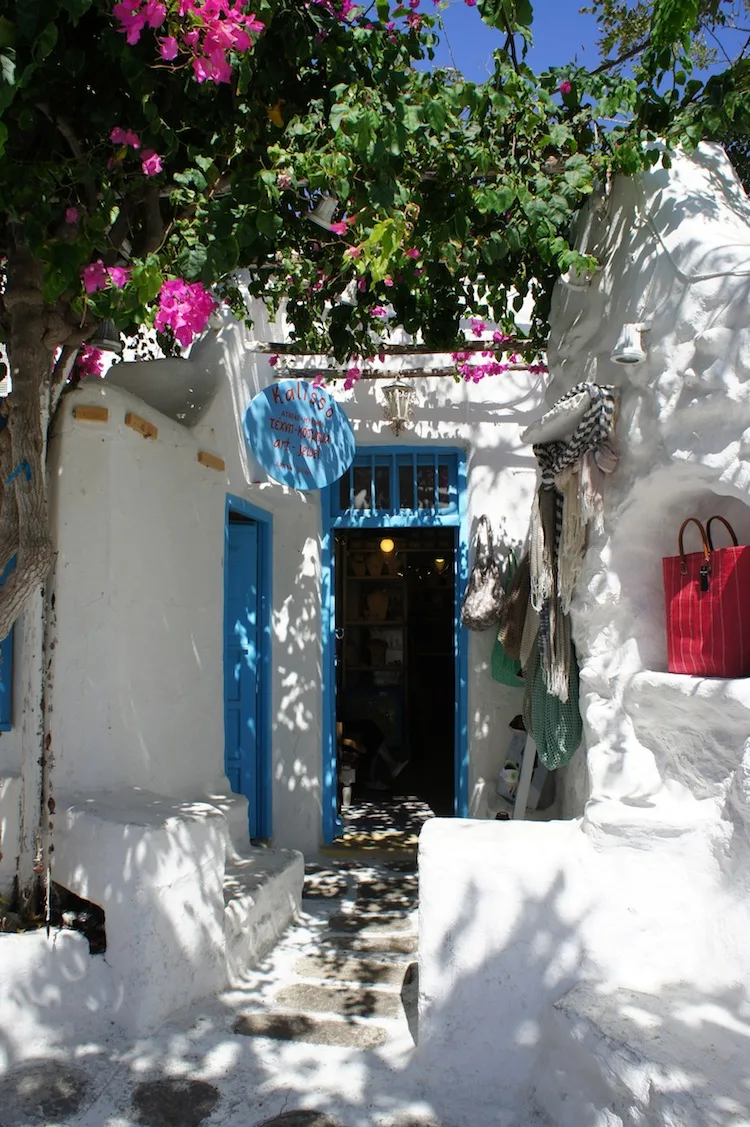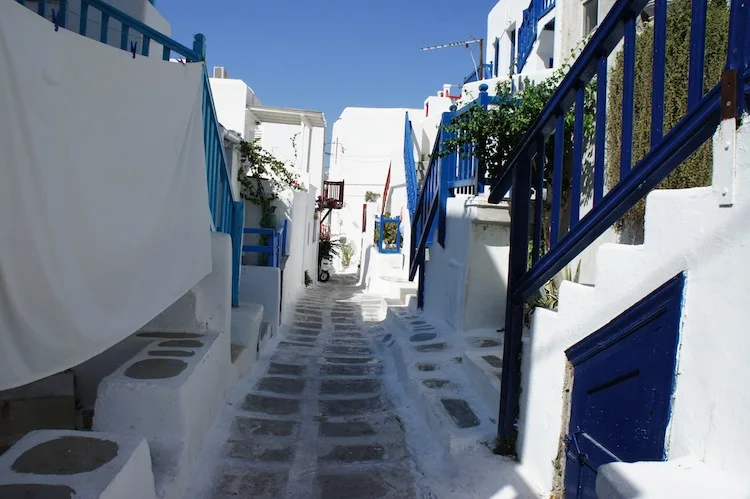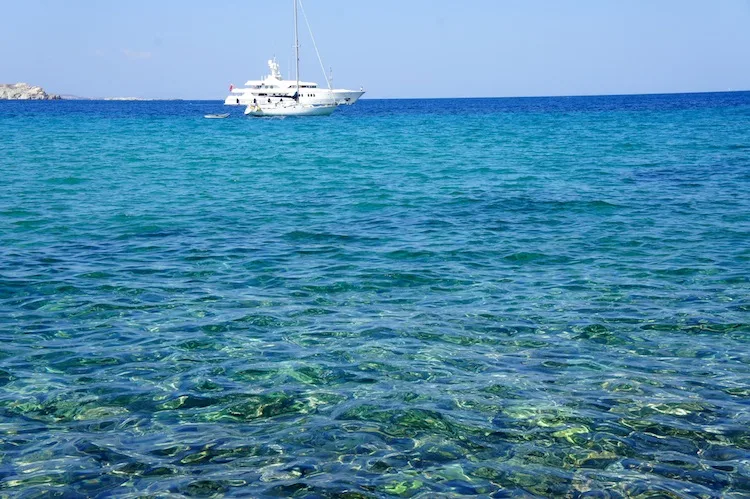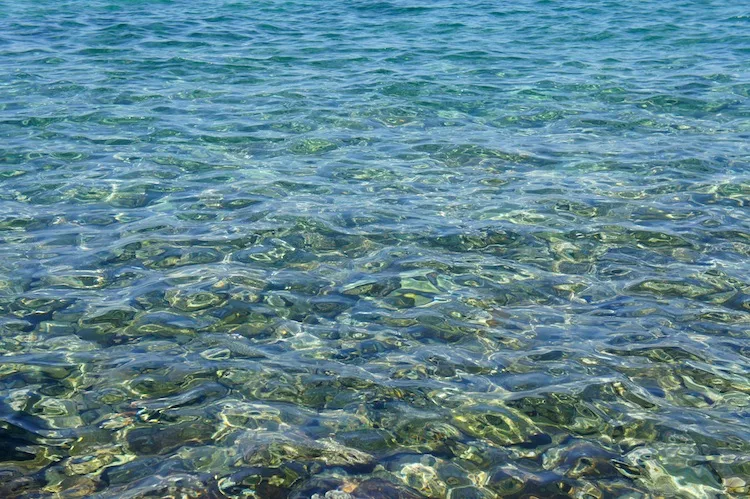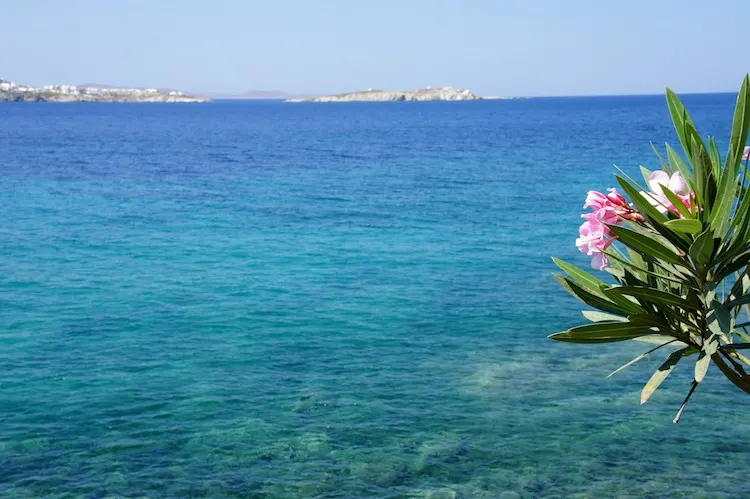 Where to go for lunch in Mykonos
Elle, one of my fellow bloggers, had visited Mykonos before so already knew of a fabulous place to have lunch.
Joanna's Niko's Place Taverna is tucked away just off the main tourist strip. Visitors staying a few days or a week will probably know of this little beach area but it remains a hidden gem to the cruise ship crowds.
Walk past the windmills and through a dusty car park. You'll think you're going to wrong way but keep walking along a narrow but busy road for 5-10 minutes. The road follows the coast and looks out over the gorgeous sea and little beaches.
Joanna's Niko's Place Taverna has a casual eating area plus sun loungers outside and it's the perfect place to laze away the afternoon.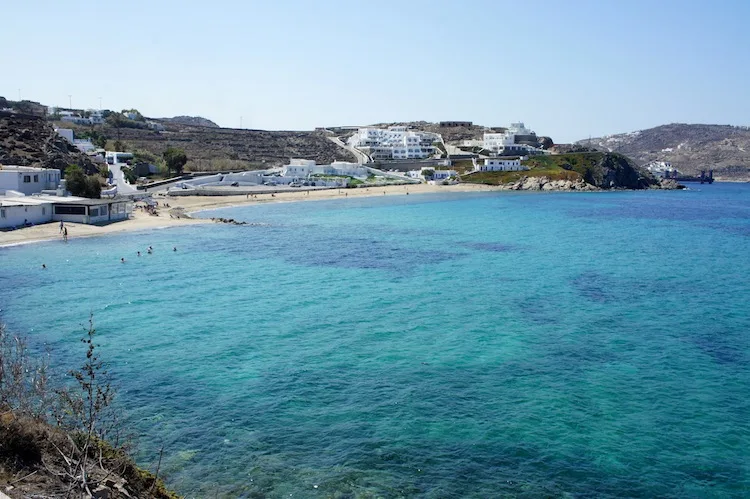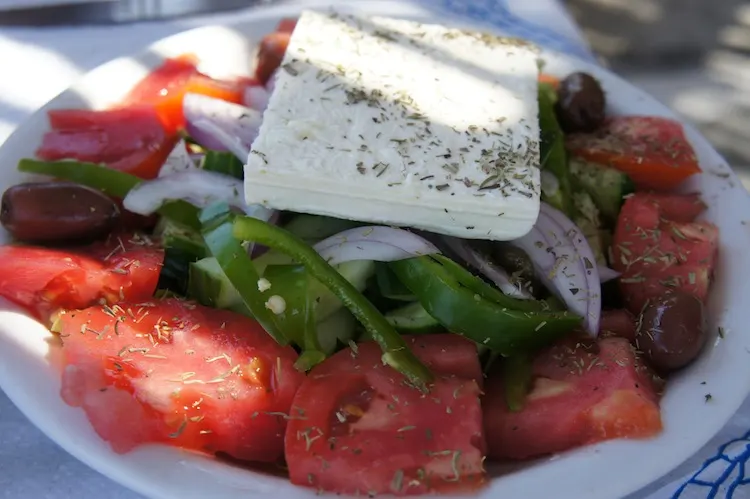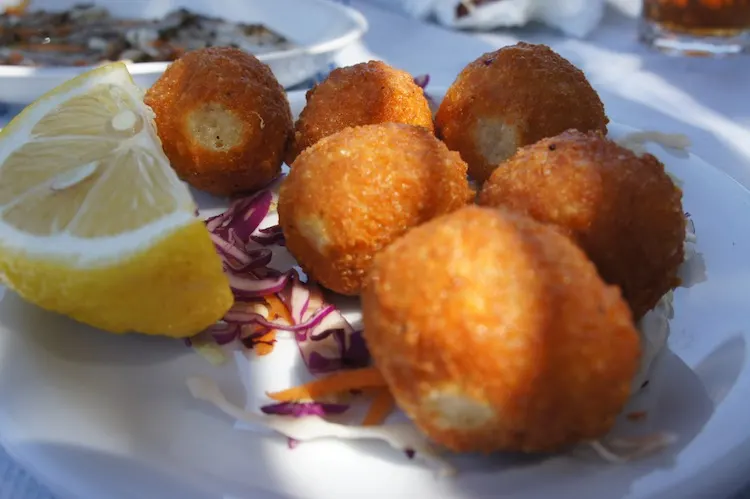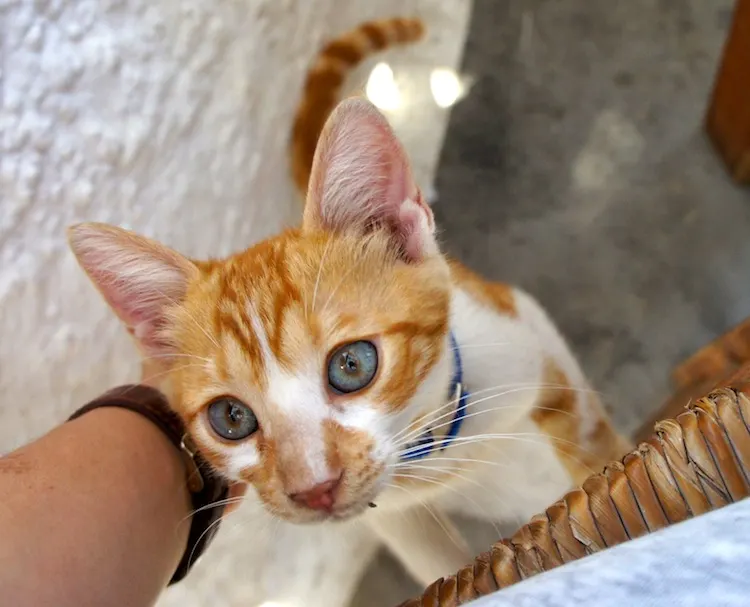 Travel tips for Mykonos
The waters around Mykonos are choppy so I'd recommend sea sickness tablets for boat trips.
Arrive early to photograph the windmills. It can be difficult to get a good shot when they're surrounded by people. Sunset is another great time for a gorgeous shot but there will be lots of people up there.
Lots of people get around Mykonos by renting a scooter or quad bike. Make sure you hire from a reputable company and return it on time to avoid sky-high fees.
The Blonde Abroad has a great guide to Mykonos with loads of bars, restaurants, clubs and places to stay.
I visited Mykonos during a cruise with Celebrity Cruises. You can see my other blog posts from my cruises here.