The thing I love about London is its hidden gems. Of course, you can't visit this incredible city without visiting all the top attractions but once you've ticked off all those tourist sites you can start digging a little deeper to discover all the things that make London one of the best cities in the world.
Yes, I said it. London is one of the best cities in the world! And it is hotels and hidden gems like Ham Yard Hotel that make it so incredible.
The Ham Yard Hotel is in the heart of Soho and is the baby of the Firmdale Hotels Group. Other hotels in this group include the classy Charlotte Street Hotel (Sam took me here for my 21st birthday!), Soho Hotel and Covent Garden Hotel. With big brothers like these you know Ham Yard Hotel going to be good! The hotels are owned by Tim and Kit Kemp, with Kit designing the interiors of each hotel.
Ham Yard Hotel was one of the Gold Awarded hotels in the Loved by Guests Awards which awards the hotels based on guest reviews.
Now a lot of you are going to read this blog post and realise that you could never in a month of Sunday's afford to stay at Ham Yard/choose to spend ALL your hard earned cash there. I hear you! I love luxury hotels but unless it's a very special occasion, this hotel is out of my budget too. But I urge you to keep reading because you can experience the luxury and quirky style of Ham Yard Hotel without actually staying there.
My favourite thing about Ham Yard Hotel was all the gorgeous little spaces where you can chill out and relax. Yes, YOU can. Not just hotel guests!
You could have cocktails on the roof terrace, afternoon tea in the orangery, dinner in the restaurant, go bowling in the vintage bowling alley, watch a film in the theatre, get a facial in the Soholistic spa or workout in the gym. This would be a much better place to spend Date Night than your local pub, or get a group of friends together for a birthday or special occasion. If they've never heard of Ham Yard then they're going to be very impressed!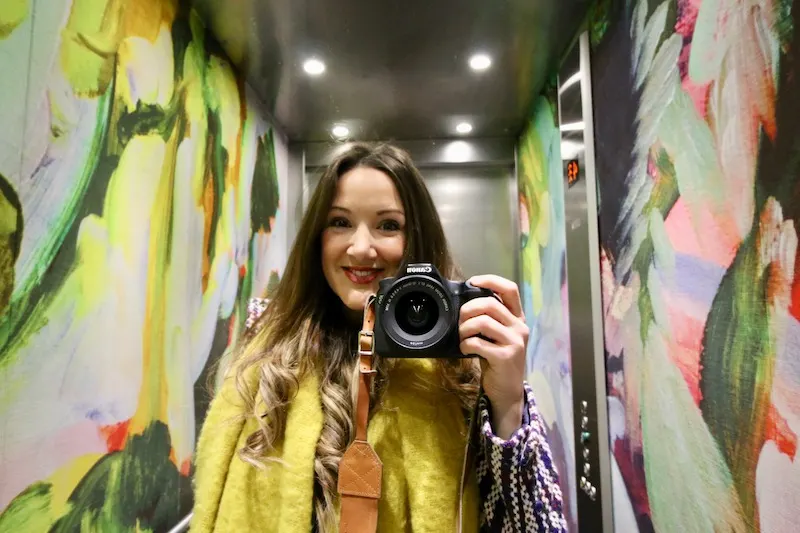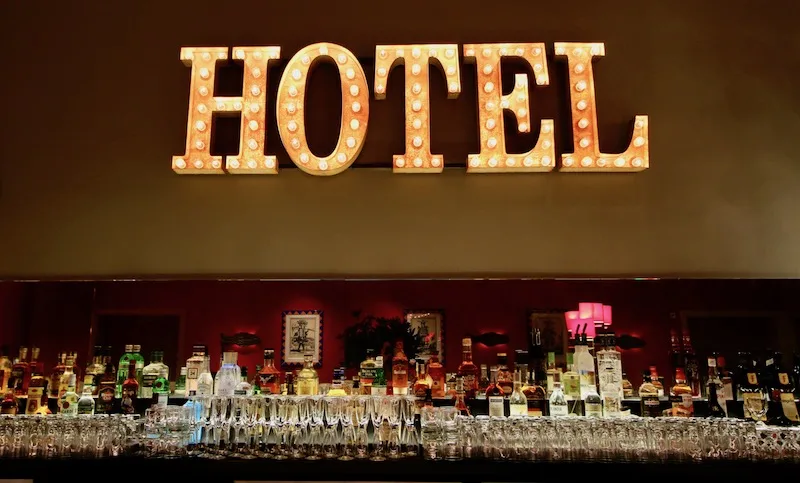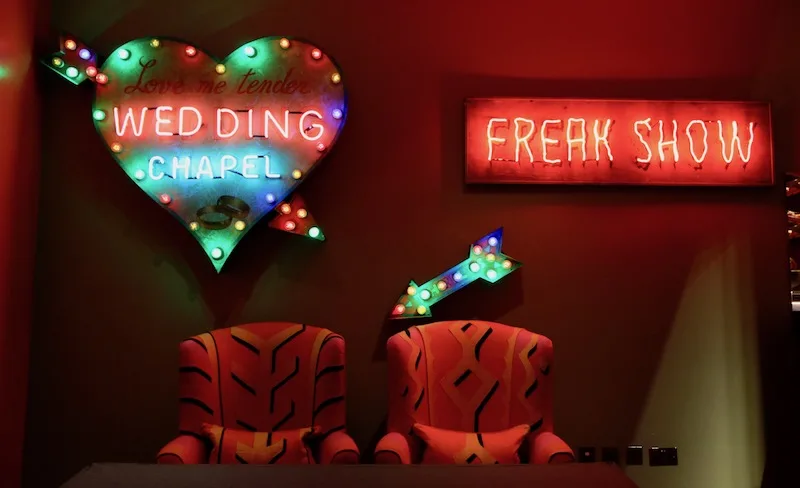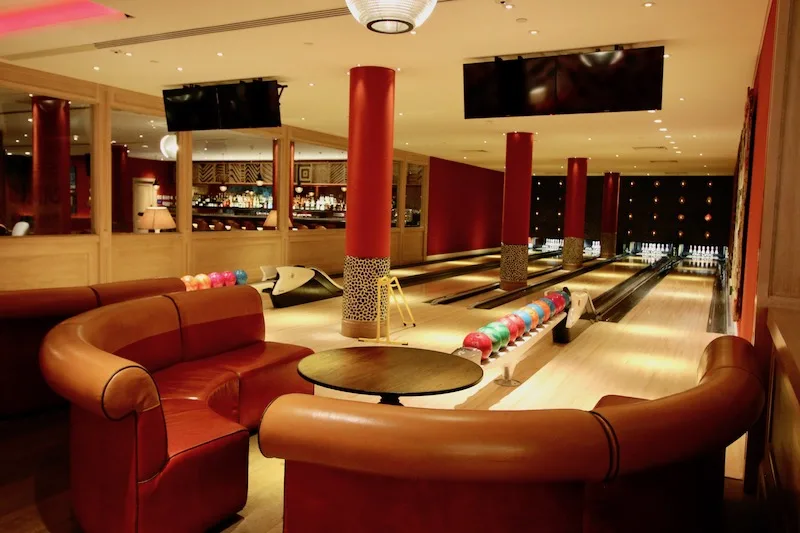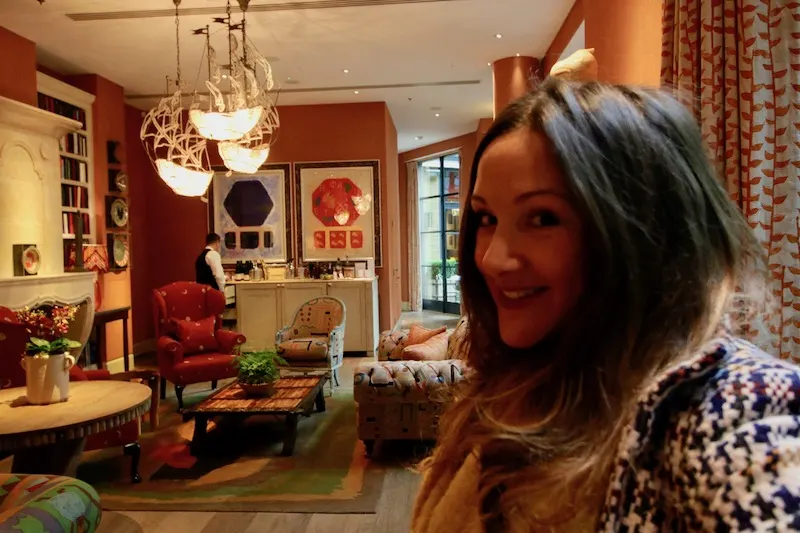 Why was I staying in London + the Hotels. com formula for the perfect hotel
I was staying at Ham Yard thanks to Hotels.com. I was in London last week to take part in a series of radio interviews and to chat about a recent study Hotels. com had conducted. They'd worked with psychologist, Dr Simon Moore, to analyse 25 million guest reviews from their website. The results found that cleanliness, comfort and friendly staff were the most important things for hotel guests.
This isn't really surprising but it was interesting to see that cleanliness and comfort are 35 times more important than free wifi or luxury swimming pools.
The research found that it's the simple things that lead to 'hotel perfection' and anything like a fancy coffee machine is just the cherry on top.
They created a 'formula' for the perfect hotel stay.
F25 + C35 + B10 + P2 + Q + Br + D7 + S + W + ½H = Hotel Perfection
F = How friendly are the staff
C= Perceived cleanliness of the room
B= How comfortable is the bed
P= Perceived Reasonable Price
Q= Quietness of the room
S = Swimming pool
Br= Breakfast is included
D = Location/Walking distance/access
W = Free WiFi
H= Hot drink available to make in room
HP = Overall hotel perfection

I'm not going to pretend I 100% understand this formula but I agree with what I do get! You've got to have your basic needs met before you can enjoy the luxuries of a hotel. So it needs to be safe and clean and comfortable and it's the friendly staff who make you feel safe and well looked after. We might like to be constantly connected to Instagram but it's the real face-to-face interactions that count.
Once these needs are met, everything else is a bonus and the best bonus is location.
So I joined Dr Simon Moore at a recording studio and we were interviewed by about 10 radio stations to chat about the study. It was a perfect day for me because I was able to sit there and talk about hotels ALL DAY.
Anyway, that's why I was in London for the day. Now back to Ham Yard Hotel…
Staying at Ham Yard Hotel
If I had an unlimited budget to decorate my home, Ham Yard Hotel is exactly how I'd want it to look. Unique, quirky, bright, cosy, stylish and tranquil are how I'd describe it. You'll probably agree that these aren't always words you see together because it's hard to get that balance between bright and tranquil and stylish and cosy. But, somehow, Kit Kemp has managed it perfectly.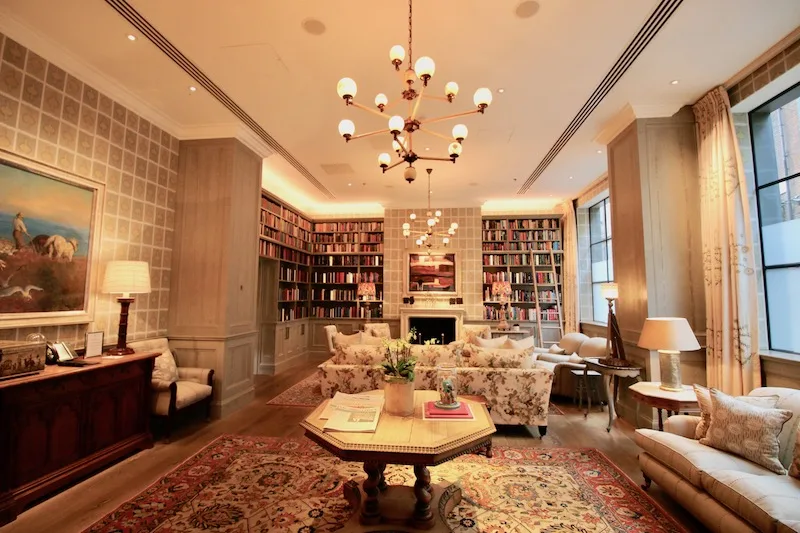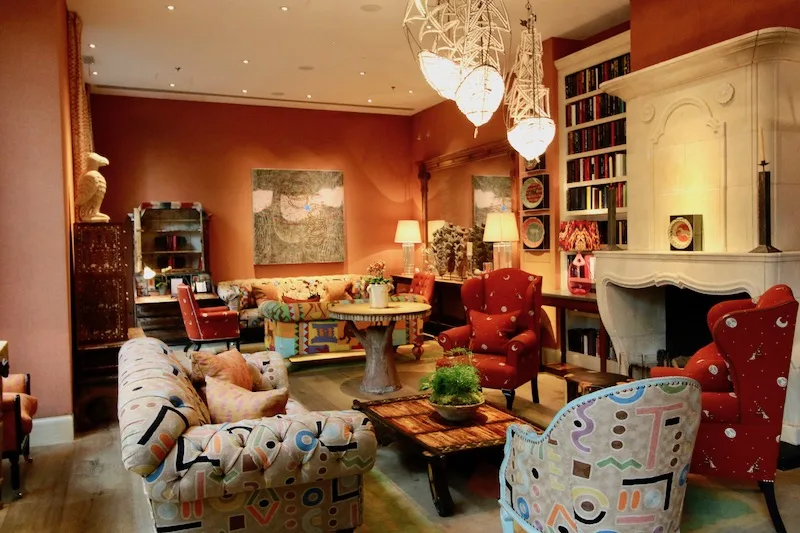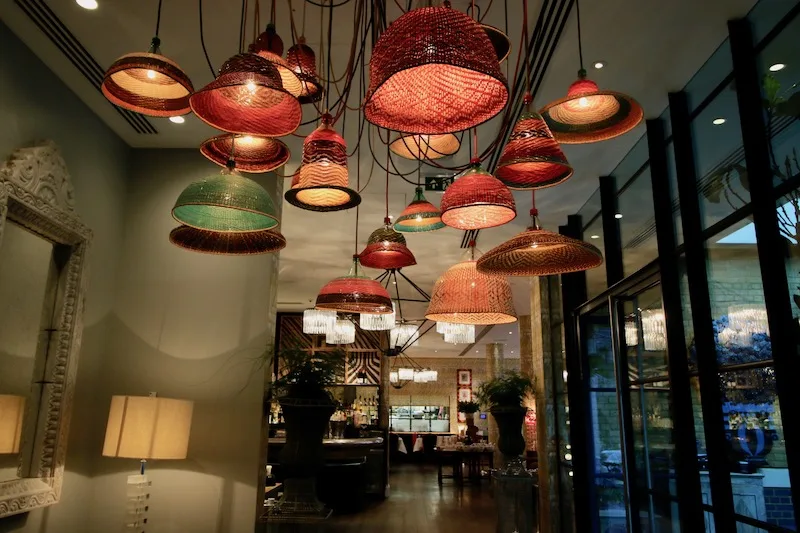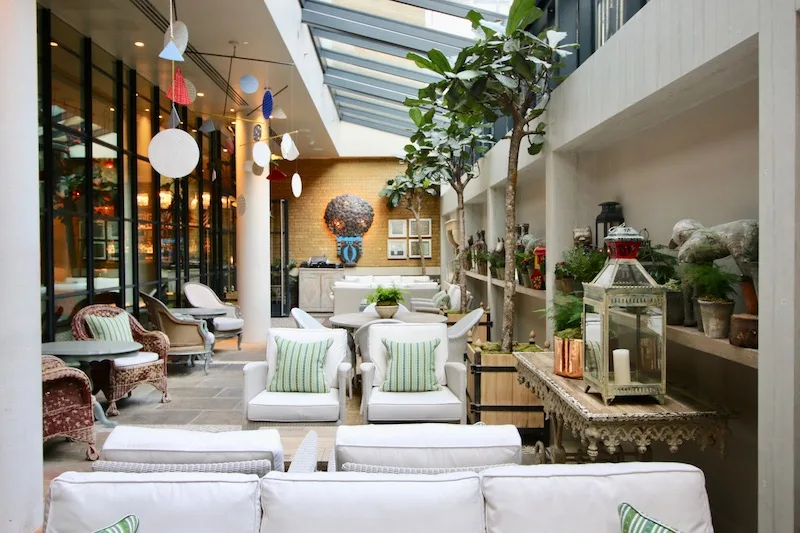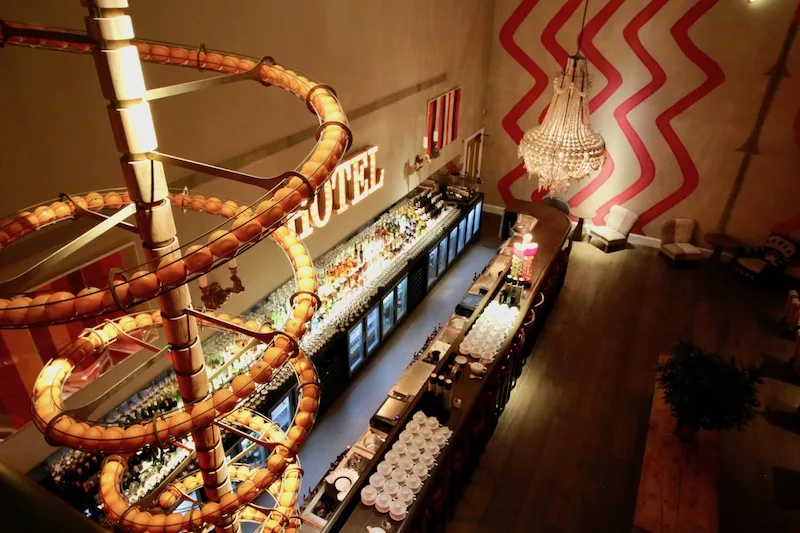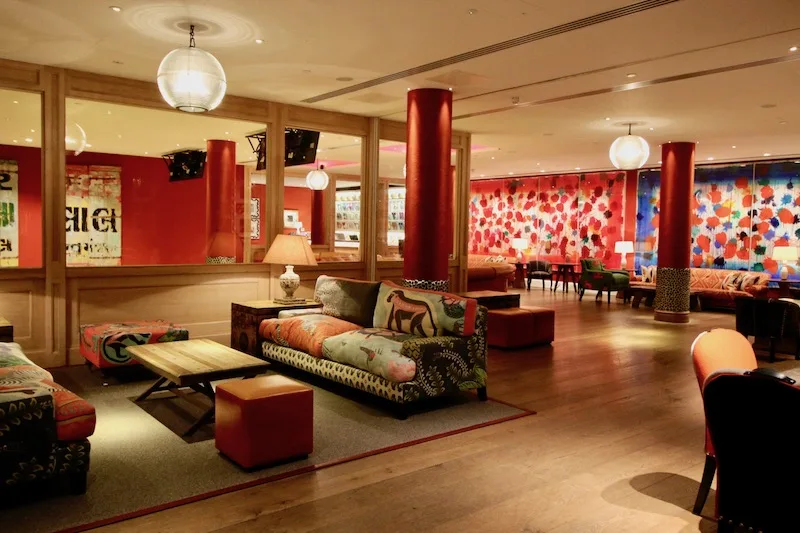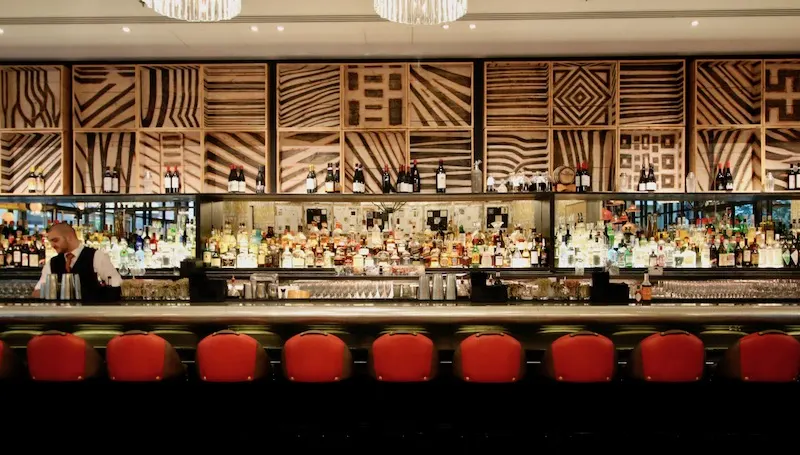 Ham Yard feels welcoming, bright and homey with those enormous sofas in the library and comfortable armchairs in reception. But there is also a feeling of, 'Oh my god, this place is so flipping cool, am I cool enough to be here?' And then the friendly receptionist makes you feel so welcome and right at home that you stop doubting your coolness! And then you go up to your enormous room with an enormous bed and enormous bathtub and wish that this was actually your home.
I arrived at Ham Yard at 11pm which was a huge disappointment. The night I visited was when there was a fire at Euston so all the trains into London were cancelled or delayed. Bad timing!
I'd planned to arrive at about 6pm and enjoy an evening of childfree luxury at Ham Yard Hotel. It was my first night away from Joseph so I was planning on meeting a friend in the bar, getting tipsy on their signature cocktails and then going back to my room to order a room service feast, soak in the tub and enjoy the luxury of sleeping through the night! The trains put a stop to this fabulous evening I had planned.
When I arrived I was given a little tour around the hotel. I was embraced by the warm hum of chatter, laughter and clinking glasses as I was shown around the bar, the restaurant and the library. It was bustling but relaxed, exactly what you'd want on a Wednesday evening.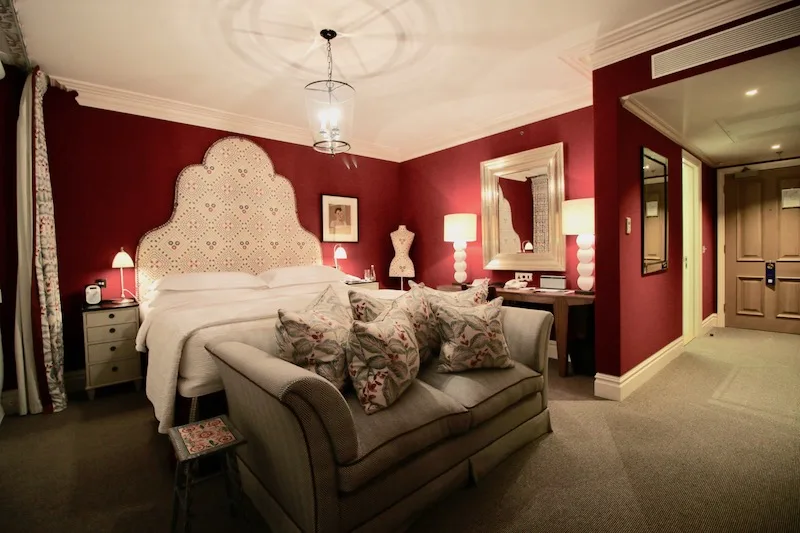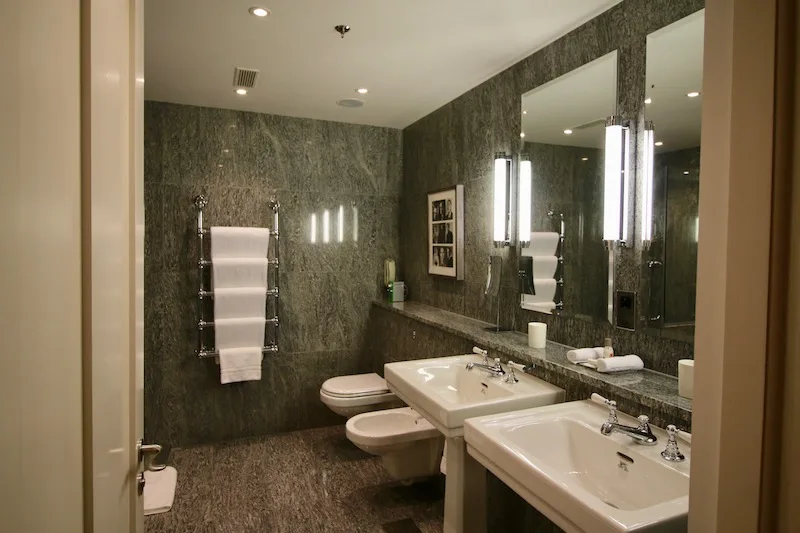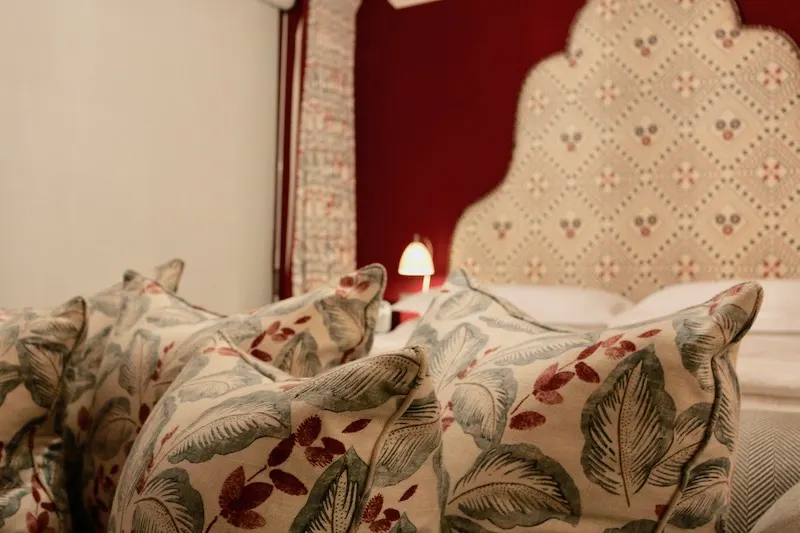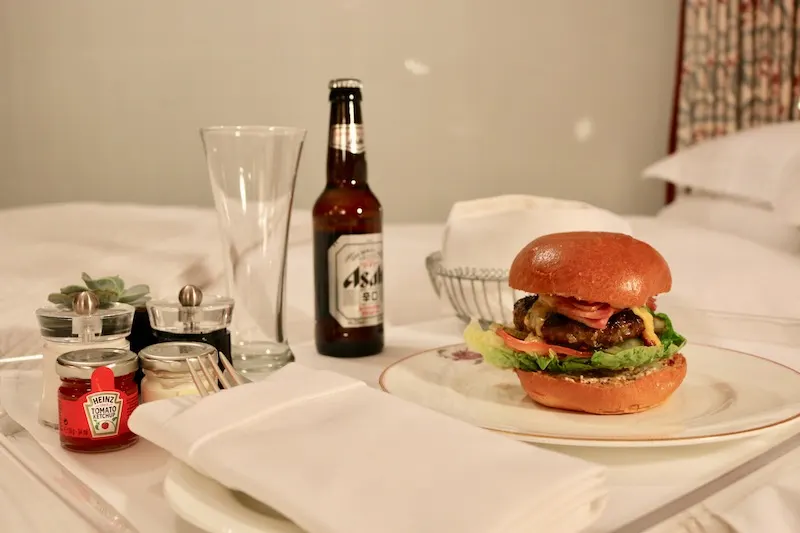 I got my room feeling tired but excited to be there. I ordered an enormous burger and beer from the room service menu, had a quick go with the Kit Kemp toiletries (the eye cream is incredible and, yes, I brought them all home with me!) and quickly passed out in my enormous bed.
Two minutes later my alarm was softly buzzing telling me it was time to get up.
I felt disappointed in myself for not soaking up every glorious second of sleeping between luxury sheets with a fabulously soft pillow that cradled my head like a cloud. The sheets around me were still as perfectly crisp as though no one had slept there – I obviously hadn't so much as twitched all night!
There was a gentle knock at the door and my breakfast of fresh berries and sweet pancakes arrived and I felt the smug satisfaction of someone who had woken up early enough to enjoy a long and leisurely breakfast.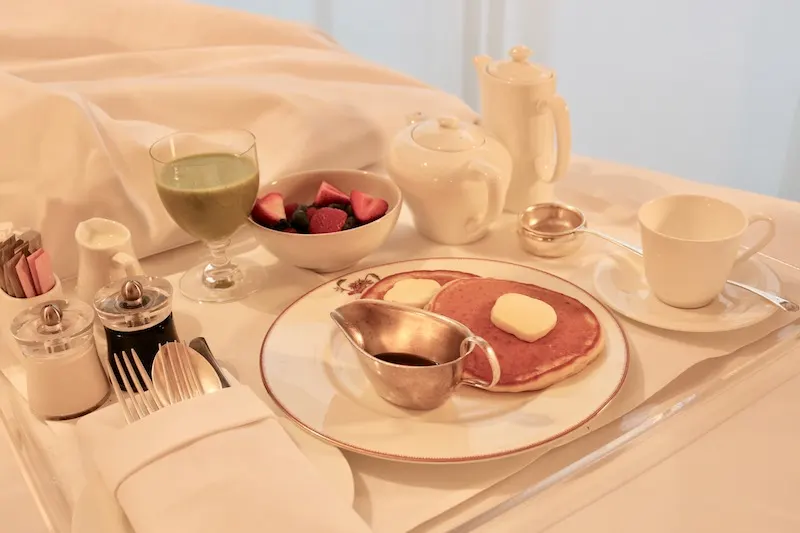 Before I left for the first of my radio interviews I took a proper look around the hotel. I love hotels early in the morning when they're quiet and serene. I love seeing the staff bustle around, serving steaming cups of coffee to sleepy guests. I like watching my fellow guests start their day as I guess what they might be doing that day. I headed up to the rood terrace where I could enjoy the views out over London. It was a strange feeling to be looking out over the city in such a peaceful location. I was surrounded by plants and a vegetable garden so felt a million miles from the busy streets of Soho.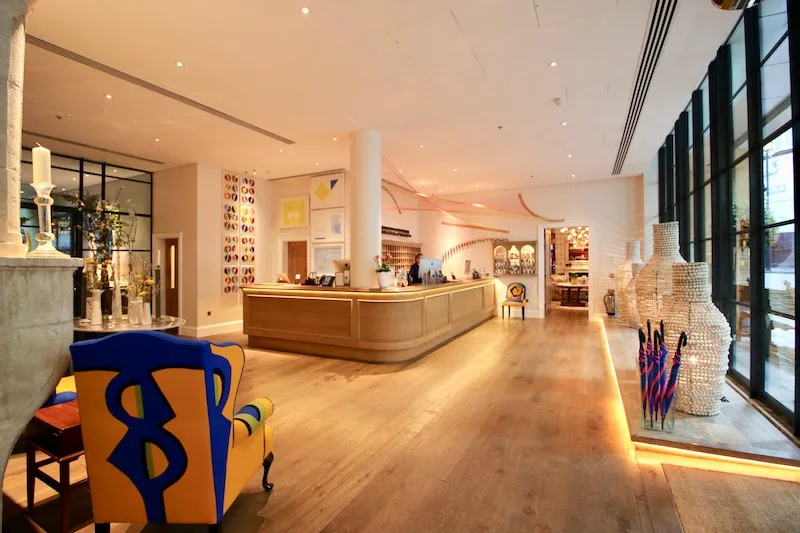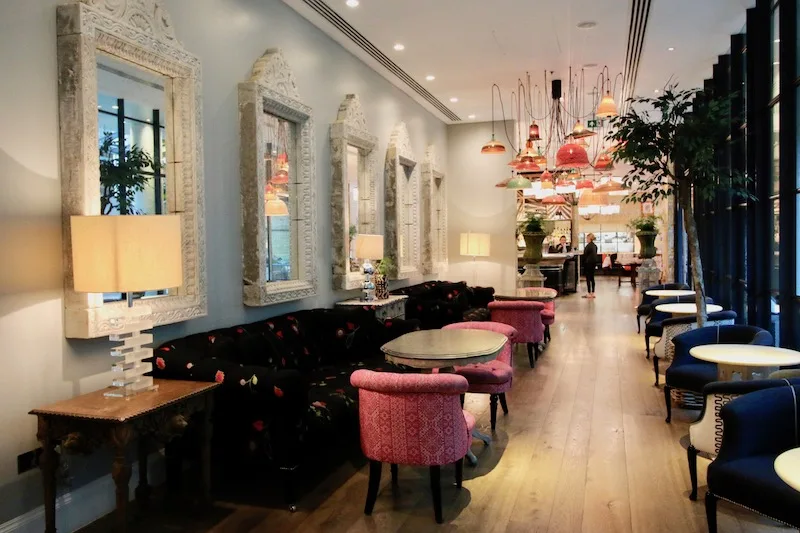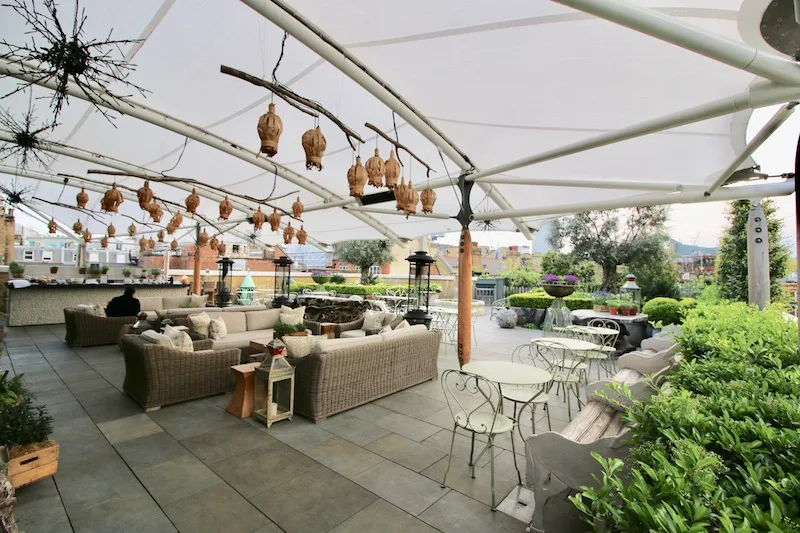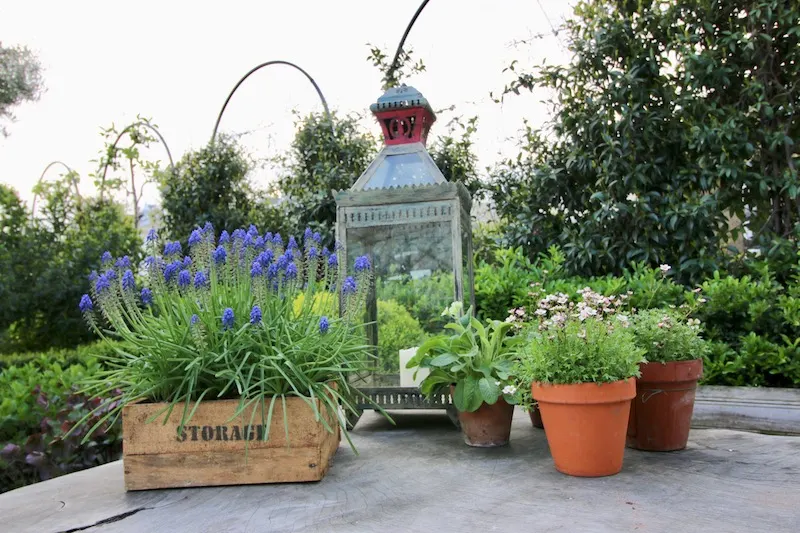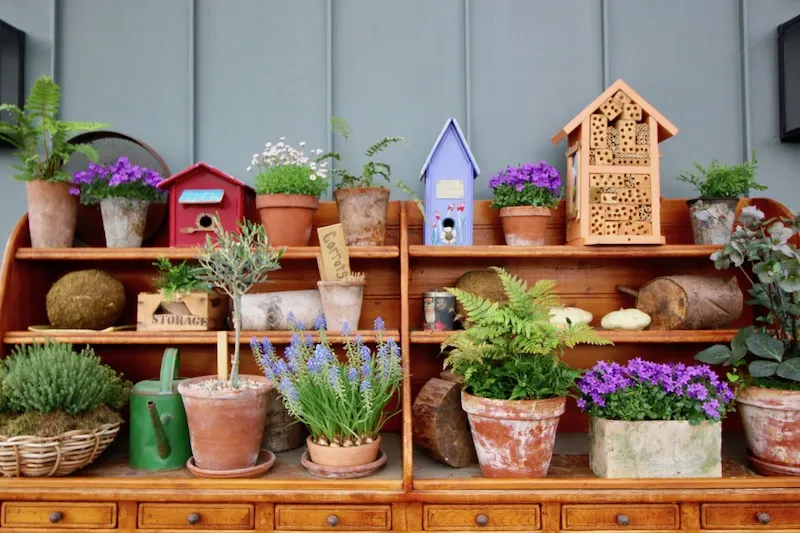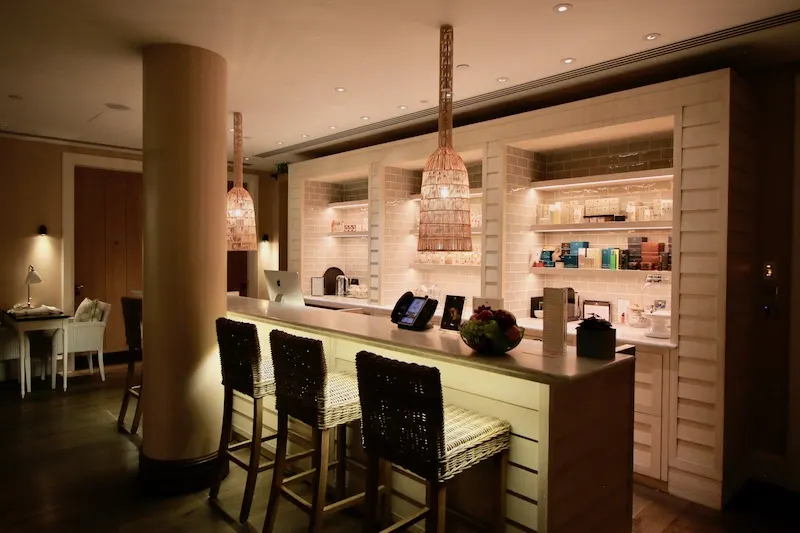 Back in the hotel reception I stood and watched the Ham Yard's famous clock for a few more minutes (seriously, watch this video, it's amazing!) before my taxi arrived and I had to sadly say goodbye to this gorgeous hotel.
It was short, it was sweet and I will be back!