Is it possible to escape to Ibiza for the weekend and not end up on a packed beach at sunset dancing to David Guetta? Indeed it is. In fact, the Balearic island has many sides to its nature and can, if you know where to go, even be a little shy at times. As Travel Hack, Claire, discovered on her recent sailing weekend there.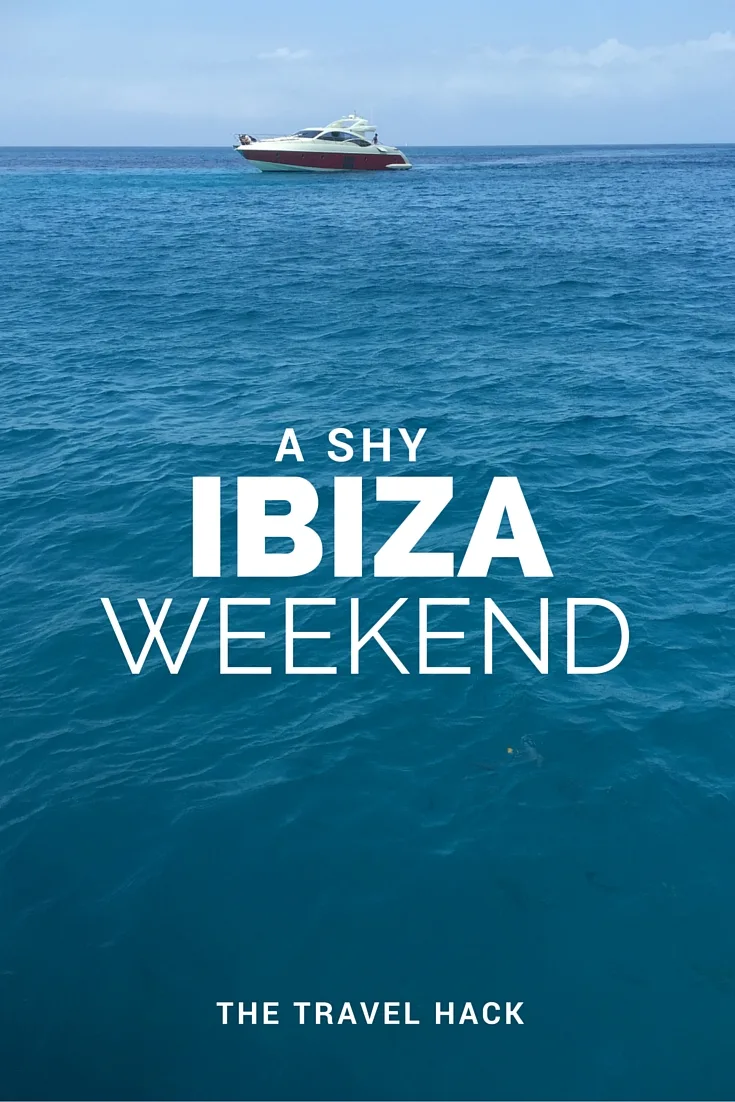 Overview
The third biggest of the Balearic Islands (behind Mallorca and Menorca), Ibiza has long since held the mantel as the party king of Europe; it's where millions flock every year to hear stellar DJs play at clubs such as Amnesia and Pacha. Indeed, 'Phat' tunes are as native to Ibiza as the almond and orange groves.
However, this was the Ibiza I was keen to avoid. It was the chemically-enhanced, party-hard side of Ibiza that had caused me to hesitate, purse my lips, and mumble nervously when I was asked to join Antlos and The Pinktrotters (a lifestyle network for women) over the bank holiday for a sailing weekend.
Don't get me wrong; I like a party. But my clubbing days are well behind me. I'm approaching 40 and have a teenager daughter – my pelvic floor can't hold out on a trampoline; God knows what would happen if I was exposed to the bone-shuddering boom of the heavy bass that so characterises Spain's 'white island'.
Instead, I was on the island to score a gentler sort of Ibiza high. Which is exactly what I did.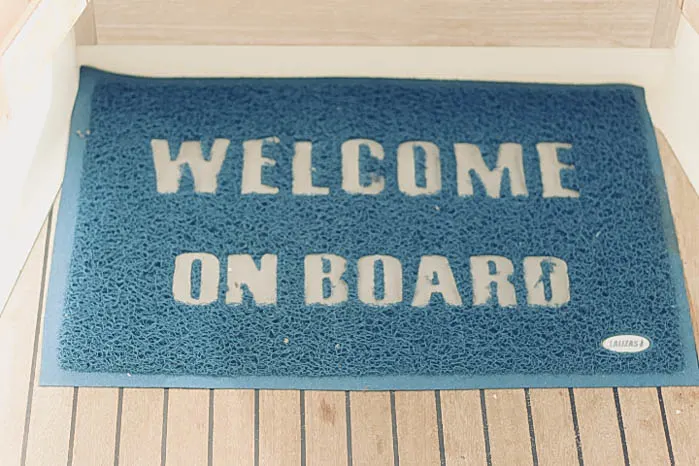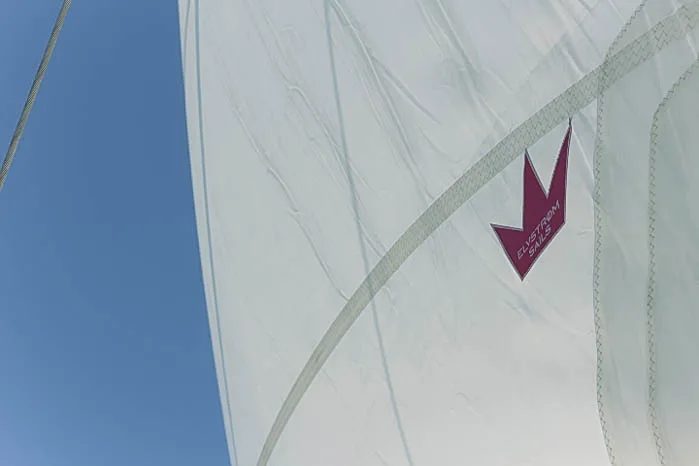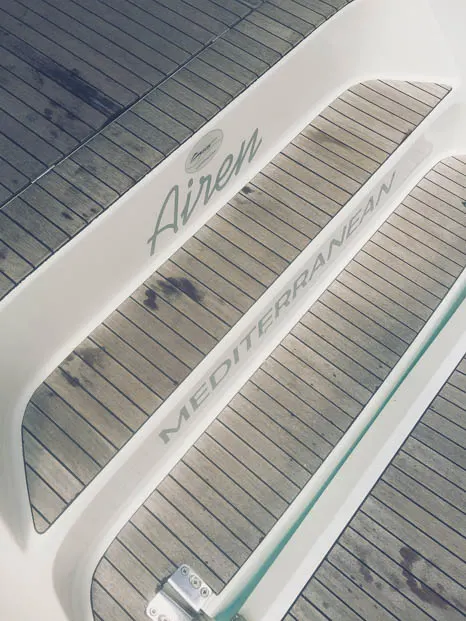 Saturday night
11pm – 12:30 pm | Dinner, late and laid back
That evening, we'd arrived by taxi from Ibiza airport to local bar/restaurant, Can Masia in Ses Salines, one of Ibiza's tourist hotspots – but don't let that put you off.
This small, secluded bar is a haven for locals wishing to escape the sweat and sand of the dancefloors a little further down the beach that throb with visitors during peak season.
Can Masia was our skipper – Regi's – suggestion. As an Ibiza aficionado, his knowledge of the island's non-touristy spots is second-to-none. Navigating people away from the Balearic frenzy and unearthing Ibiza's more authentic heartbeat is something he takes pride in.
The food and music was in session as we dragged our suitcases along the terrace. On one side of Can Masia, under the unfussy vines and fairy lights, couples and families sat chatting happily in the open air.
On the other, a makeshift al fresco dance floor humming with a handful of friends and couples, here to eat hot food and enjoy the warm Spanish breeze.
It was Saturday night. It was Ibiza. Yet there wasn't a gold bikini or whistle in sight.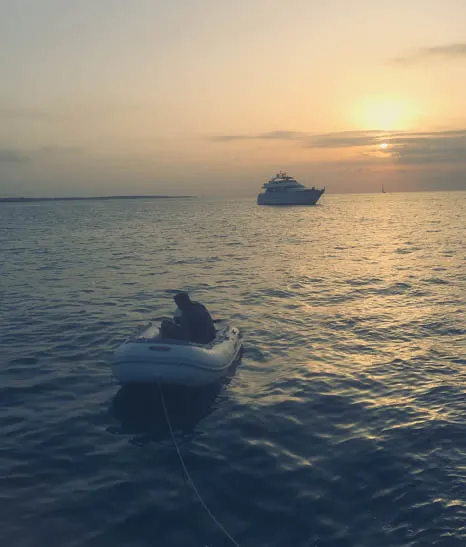 Sunday morning
10 am – 11 am | A chilled-out start
Whilst many Brits were arriving back to their hotels, ears still ringing, hearts still thudding, we were woken the next morning by a calmer sound track: the soft whoosh of the sea against the hull of our cabin.
Once up, breakfast was equally as laid back; fresh pastries, hot bread and strong coffee set against an admiral Med and the strident pine-encrusted hills of the island.
Despite being moored off Ses Salinas, there was hardly any sound other than our chatter, the water, and the occasional creak of the yacht or a neighbouring boat.
It was as solitary and peaceful as you could wish for, without being inland at one of the island's quieter resorts.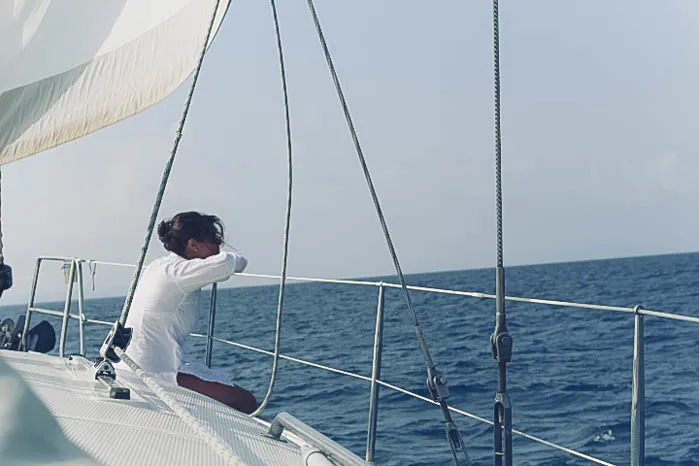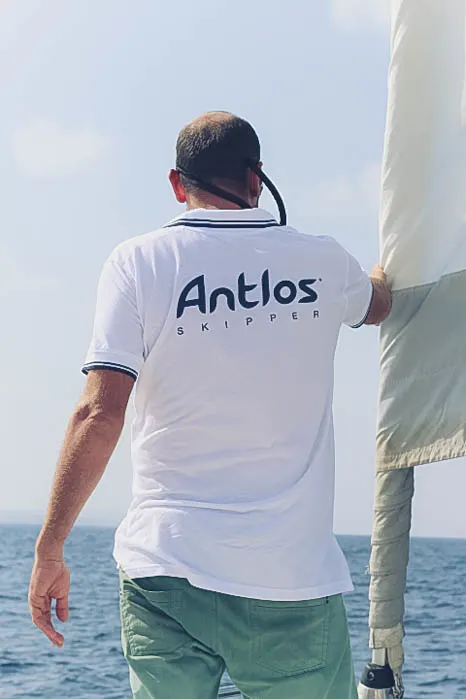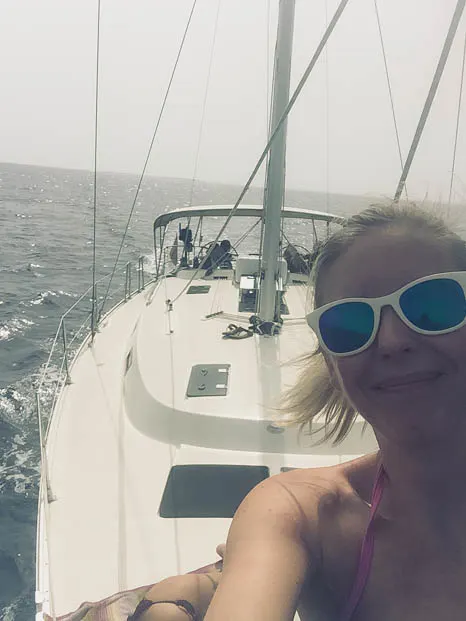 Sunday afternoon
12pm – 3pm | Undiscovered coves
Post-breakfast we cruised to the neighbouring island of Formentera – Ibiza's free-spirited smaller sister.
The two hour journey was exquisite; when we weren't sleeping on deck under the buttery sun, we were swinging our legs between the guardrail watching the ocean slip between our toes, skin tight with sea-spray.
Regi brought us to a secluded side of the island, away from the main beach bustle, where the water was so dazzling blue it made the sky blink twice.
After a quick plunge, and an even quicker return to the yacht once we spotted jellyfish, we off-loaded into the tender and headed for a grotto in the nearby cliff where Regi said we could swim safely.
Ducking our heads under jagged rock, we entered a honey-coloured cavern, painted in golden sunlight. It fell in from the yawning ceiling, coating the rocks and causing the sea to dance in bright shadows on the cave walls. As promised, the glassy water was jellyfish-free, so in we slid with our snorkels.
It was bliss: our very own slice of Formentera beauty; a natural oasis we would never have discovered had we been amongst the beach-bound crowd.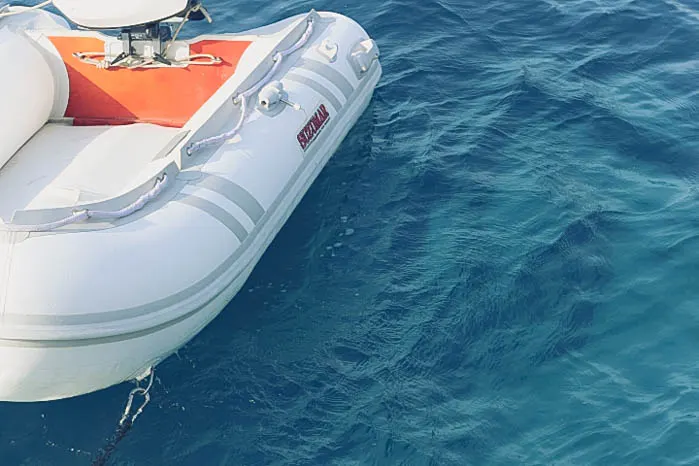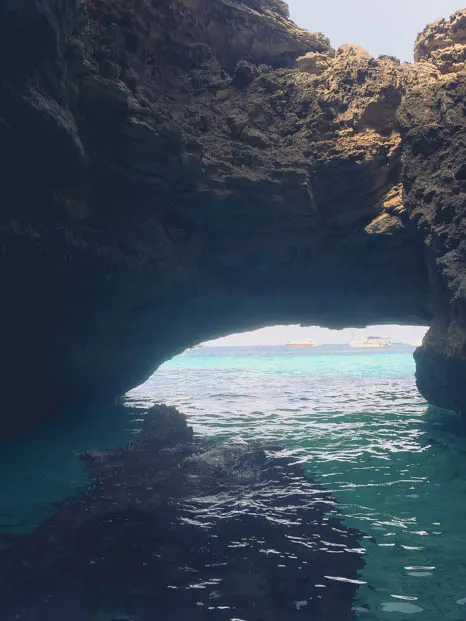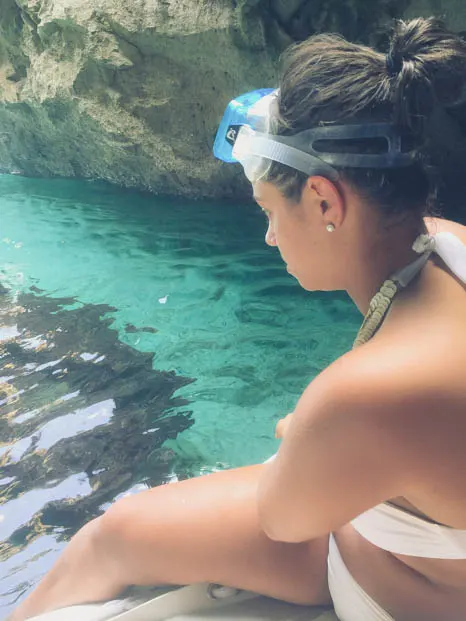 Sunday evening
6pm – 10pm | Mellow mojitos
Formentera offers a unruffled escape from the Ibiza buzz and thrum, but it still has its pick of packed, over-priced beach bars. Luckily, that's not where we ended up, thanks once again to our skipper's home-grown insight.
After settling the yacht for the night off Beso Beach, we took the tender to the sugared shore. An island-hopper's beach party was already in full swing, with Moet corks zipping across the slowly pinkening skyline.
We headed for Beso Beach Bar, a super-chilled surf-hut style bar set a few metres back from the postcard-worthy waters of Beso Beach and a favourite haunt, I later discovered, of A-listers and footballers looking for peace and quiet.
Secluded and subtle, it was everything you could wish for after a serene day's sailing: sandy floor, palm-topped roof, shack-like kitchen, and makeshift mojito bars dotting the perimeter of the restaurant. The only dress code: bare feet.
A table was easy to find, the mojitos were strong, the lighting was soft and the food was messy-delicious.
Rather incredibly, as the clock struck 10:30, staff started putting chairs on tables and guests began drifting back to their boats. We followed their long shadows back to the beach, boarded the tender and sliced softly through the moonlit waters back to our boat.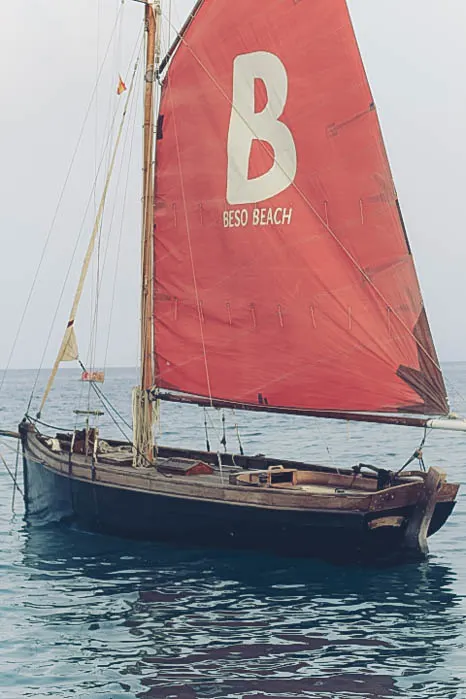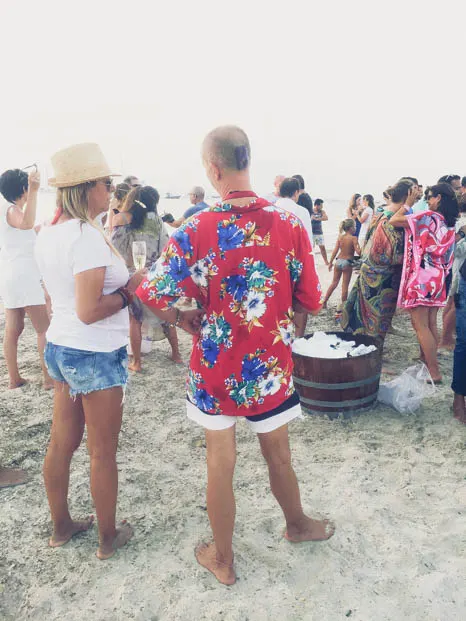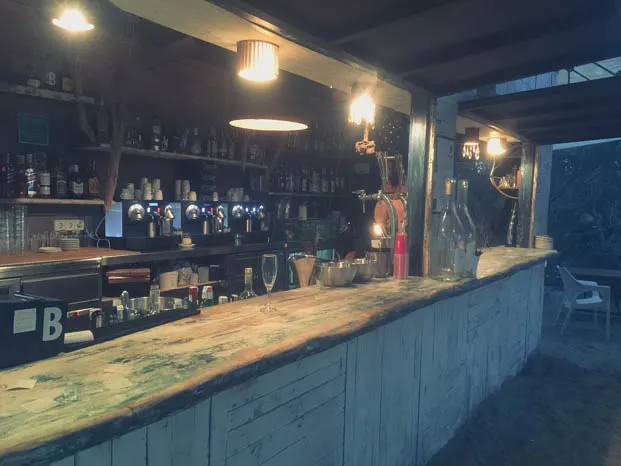 Monday
All day | The Red Port
In the summer, Ibiza's temperature rockets to high 20s. I swear, as we sailed to a secluded bay near Sa Caleta the next day, somewhere nearby mercury was busting a thermometer top.
The horseshoe cove we found ourselves in was accessible only by boat and known, unsurprisingly, as the Red Port due to the towering orange outcrops that overhang its pebbled beach.
The beach itself was fire-hot; flame stones too fierce for bare feet. Undeterred, we wobbled our way around in thin flip-flops, collecting souvenir driftwood, before taking shelter under the ochre cliffs to coo over a red starfish, found by one of our fellow snorkelers.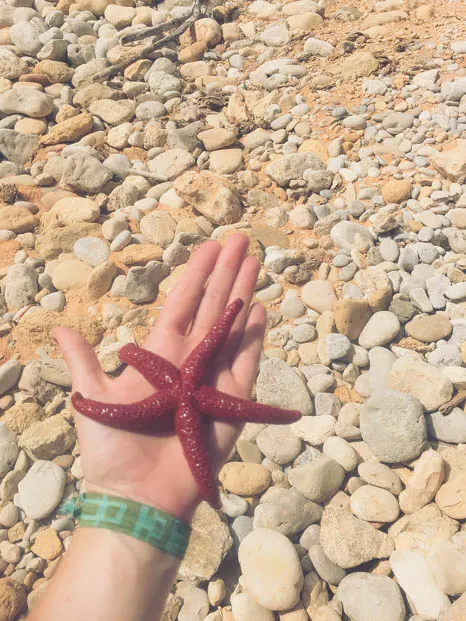 When the heat got too much, the water, as crisp as iced-mint, proved the perfect refresher; without any urgency we swam back to our yacht, curving around bigger boats, and stopping every now and again to float on our backs and gaze at the pacific sky.
The bay was so beautiful that most of our Monday disappeared into it. We swam; we snorkelled; we lunched on deck; then we swam and snorkelled again.
When the time came to set sail back to Salinas and dry land, where the sailing weekend would end, I left the Red Port with a weighty heart – my eyes fixed enviously on the boats and families I was leaving behind.
They would wake-up once more to quiet coves, verdant landscapes and pristine beaches – free from any sort of Eurotrash.
While I would wake up in my budget hotel room, not to the sound of my alarm – that I'd set to catch my flight home – but to the sound of a grown man dressed as a banana dancing on his hotel balcony.
It didn't matter. Because, as irony would have it, I'd be the one raving when I got home.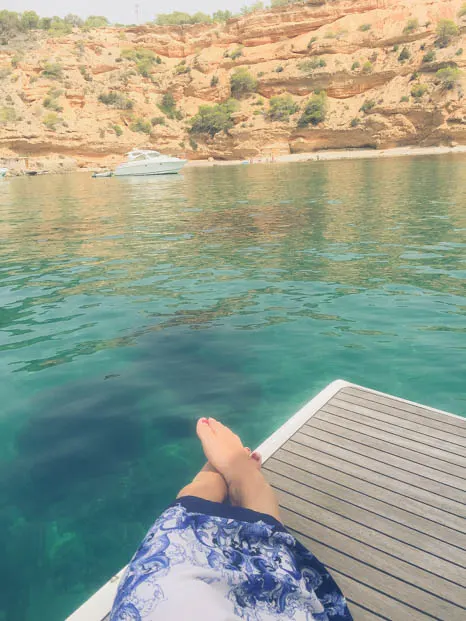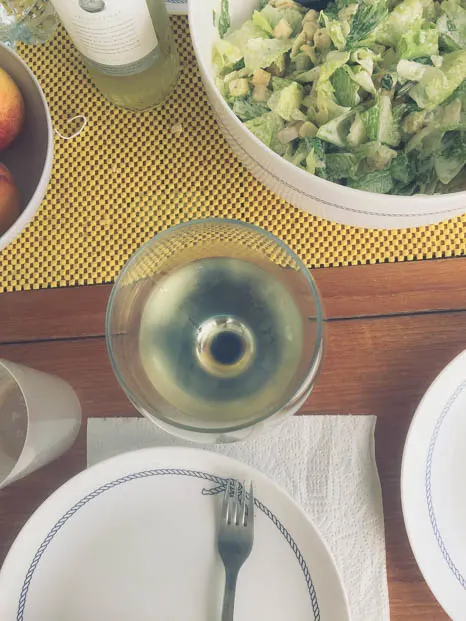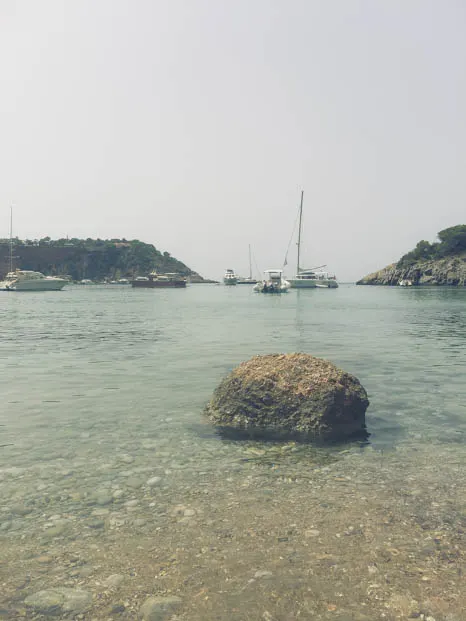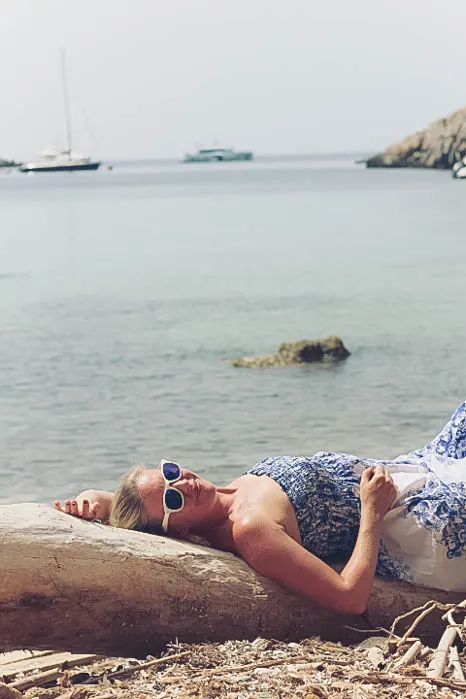 Disclaimer and Details
The Antlos Experience: My friend and I enjoyed a complimentary 2 night Ibiza and Formentera cruise with Antlos – who are, for want of a better description, the sailing equivalent of AirB&B.
You're aboard a privately-owned sailboat and have an experienced skipper to take you where you want to go. Food and drink is included in the package, as are towels, bedding and snorkelling gear.
Flights and transfers: We flew into Ibiza Airport from London Stanstead – a 2h40 flight – and made a short taxi transfer to Ses Salines (about €15) where we met our skipper and Antlos CEO, Michaelangelo. From there we transferred via tender to the boat, moored off a quiet part of the beach.
When to go: Ibiza's clubbing season runs from May – October. The beauty of this particular Antlos experience was that even during this peak season we were able to enjoy Ibiza without being caught up in the foam-fuelled frenzy.
If you want to go inland during peak season, the north of the island offers visitors many peaceful resorts.
Must-dos before you book/board: Make sure you receive a full safety briefing, so you're clear what to do in the event of an emergency; also check, before you book, how fluent in English your skipper is, so you can communicate effectively with him or her throughout your trip; and also get clarity about what would happen in the event of a medical emergency.
Must brings:
Power booster/solar power charger for your mobile – the boat's electricity only runs when the engine is running and we were constantly fighting over charging rights!
Waterproof case for your phone/camera/ipad
Sea sickness tablets – just in case!