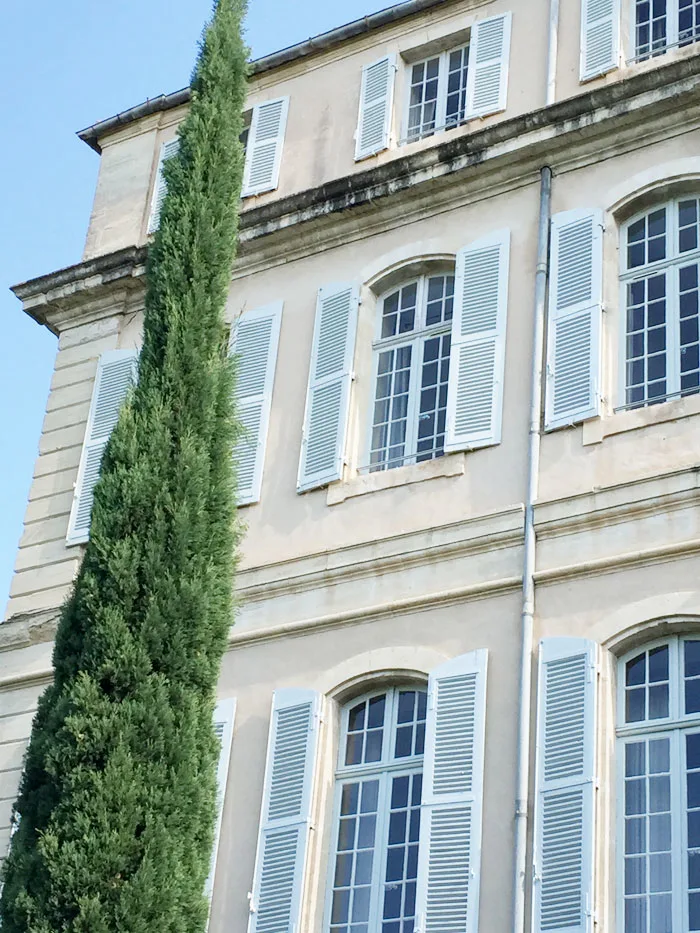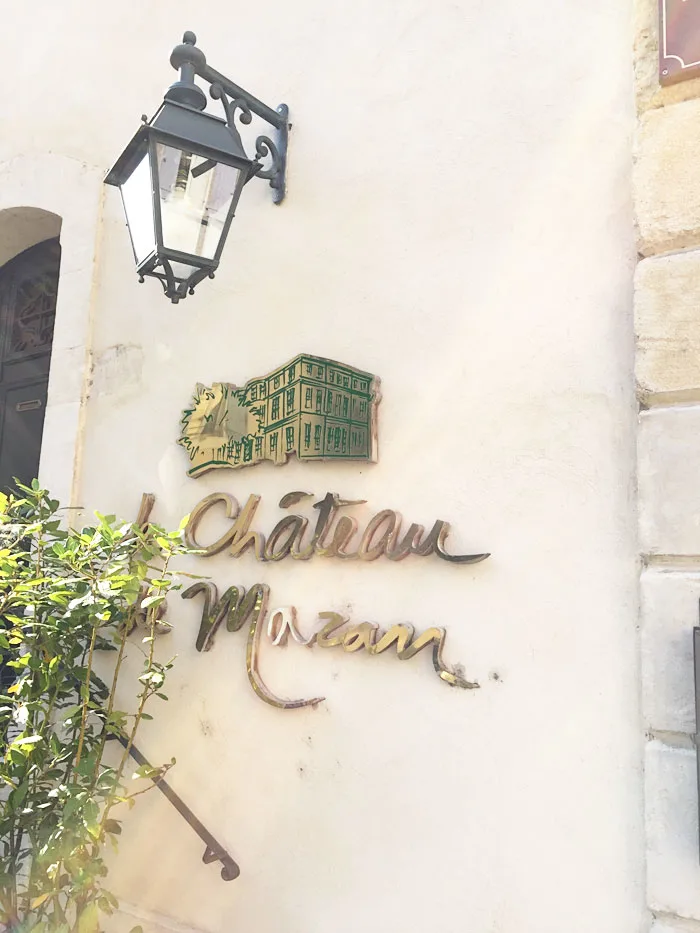 As we pulled into Mazan, located in the valleys of the Vaucluse region, we quickly spotted Chateau de Mazan, a charming hotel towering high above the rest of town. Mazan was laid out with a circled wall of buildings that dated back to the 14th century. The "portes" along the wall open to narrow streets leading you to churches, hidden fountains, and ancient residences. We pulled into one of these narrow inlets and made our way up a small hill where our chateau awaited.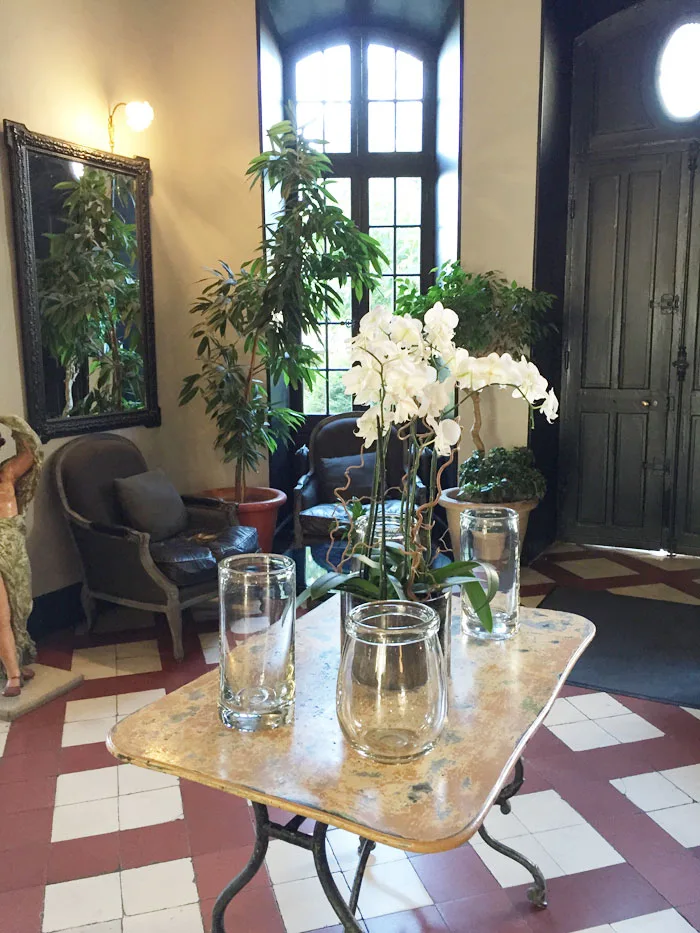 The decor was unique and quirky. It felt reminiscent of its most famous former resident, Marquis de Sade, a once reviled, but now iconic French Aristocrat (known for his libertine sexuality).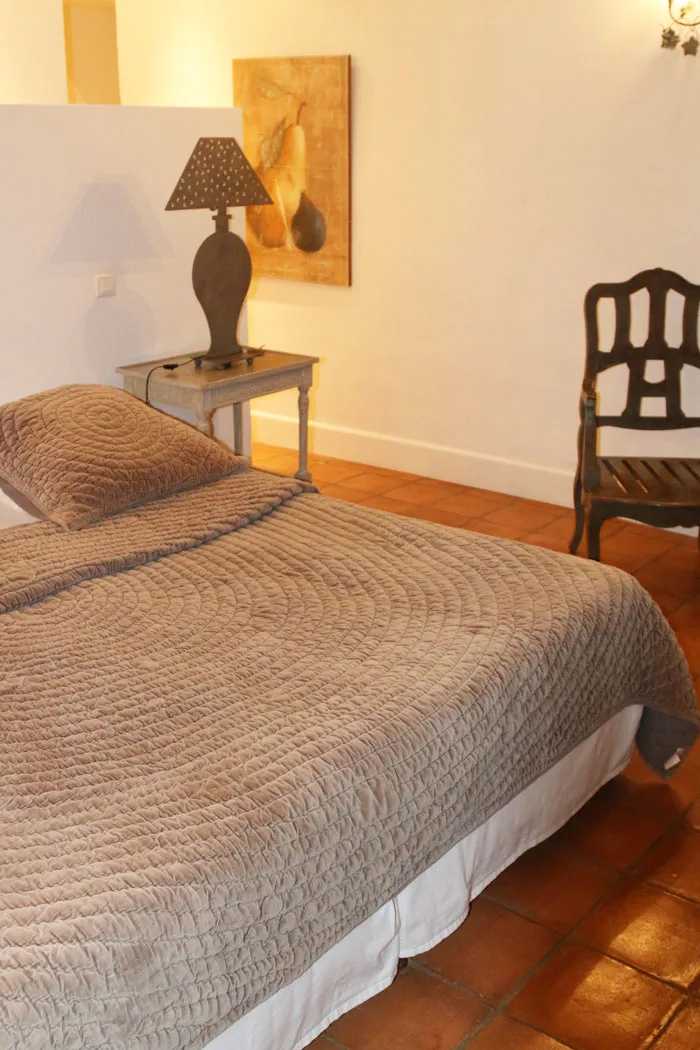 We oohed and aahed at our large room and luxurious bed and quickly made ourselves at home. When we were nice and settled in we took to the town in search of a restaurant.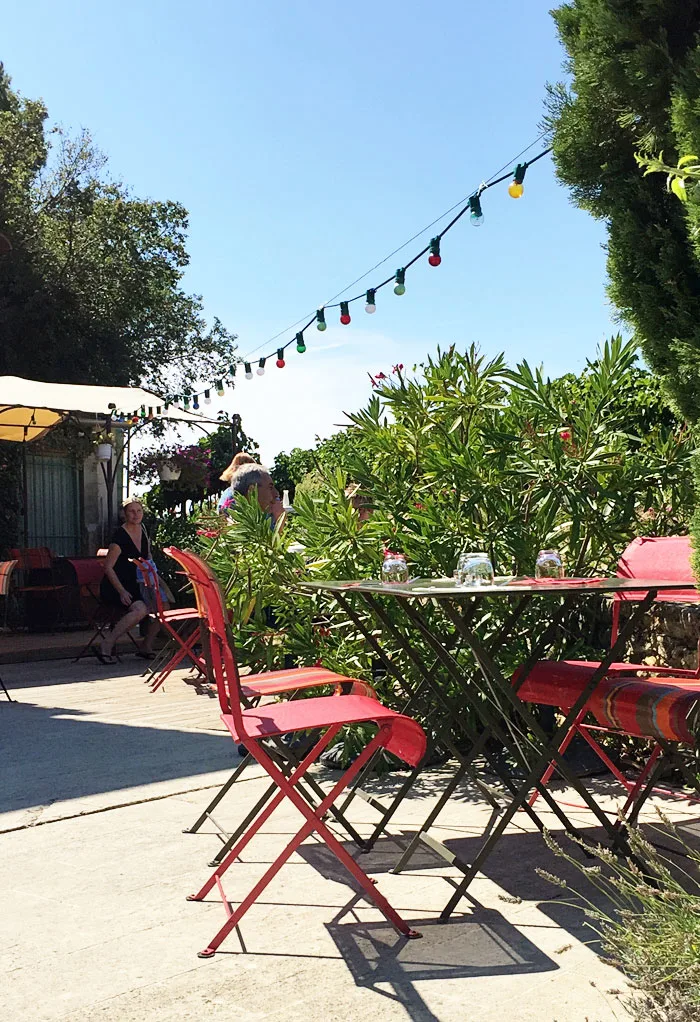 As we aimlessly wandered our stomachs began to grumble louder and louder. Nothing was open! We soon learned that most of the town was closed on Monday. And since it happened to be Monday we were out of luck. But our luck quickly changed when we turned a corner and found a pizzeria that was open for lunch. Hooray!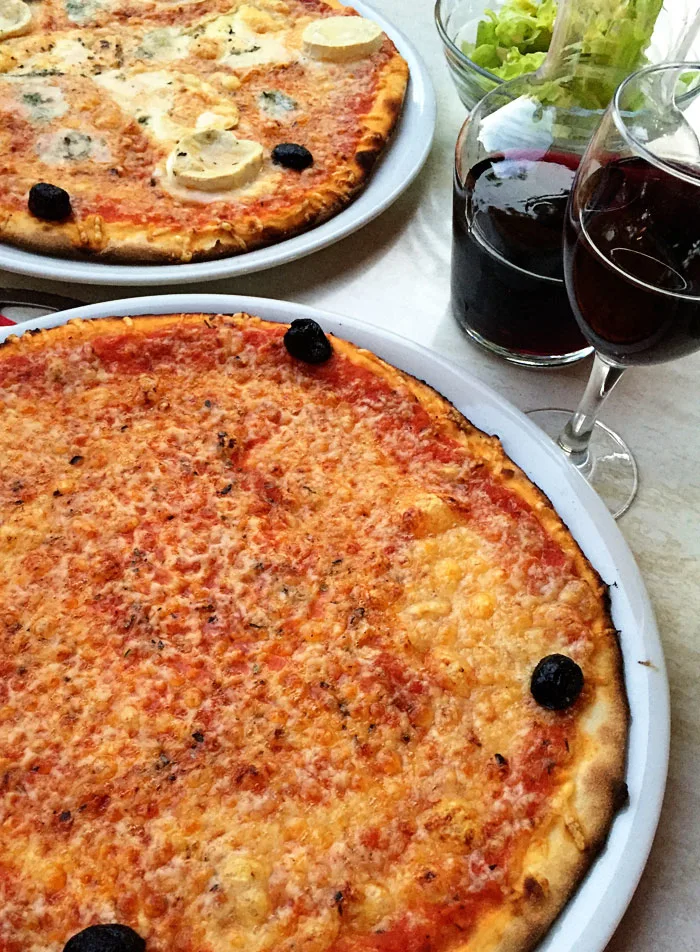 Full and happy we continued our stroll around town. A passerby informed us that Kiera Knightly was married in the town hall down the road and that many of her guests had stayed at none other than Chateau de Mazan!
With a closed town on our hands, we loaded up our car and headed out to explore the nearby area.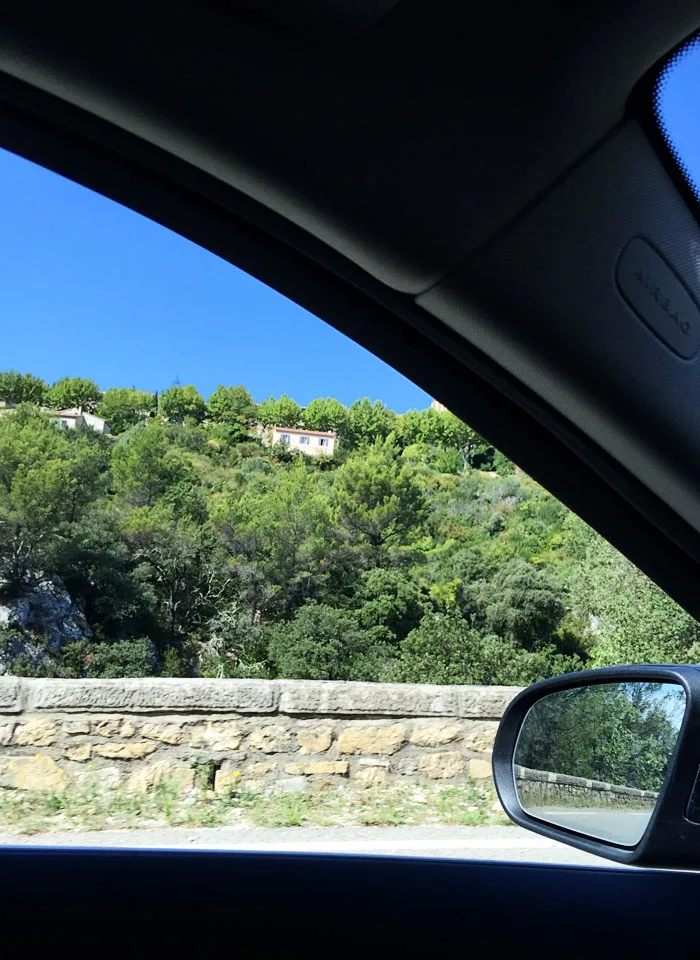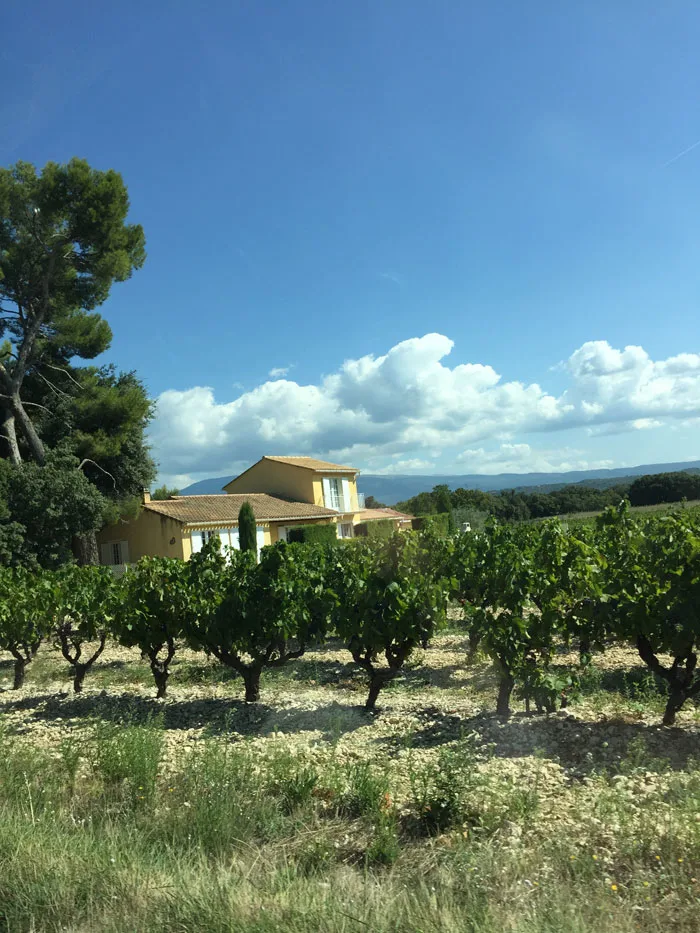 And what we found was rural France at its finest. The beautiful countryside greeted us with charming homes around every turn.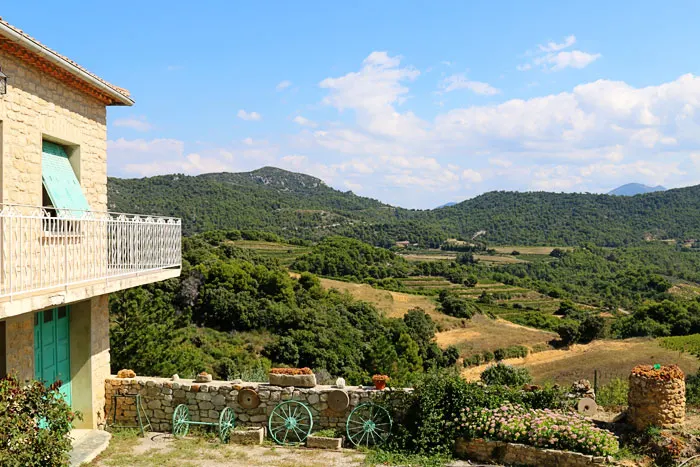 We came across the tiny town of Suzette and found the perfect vista to enjoy a glass of wine.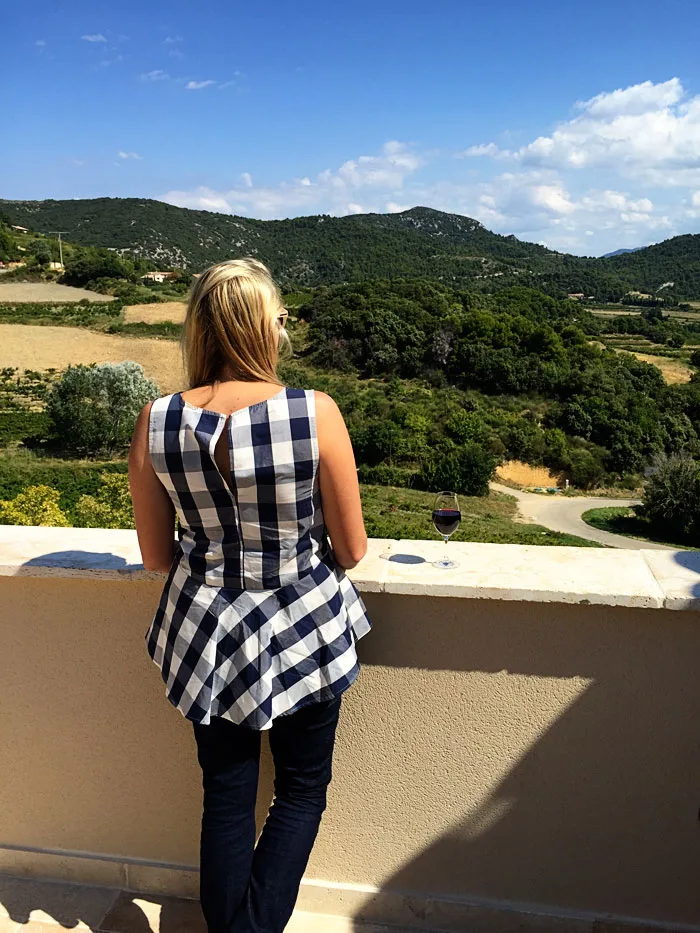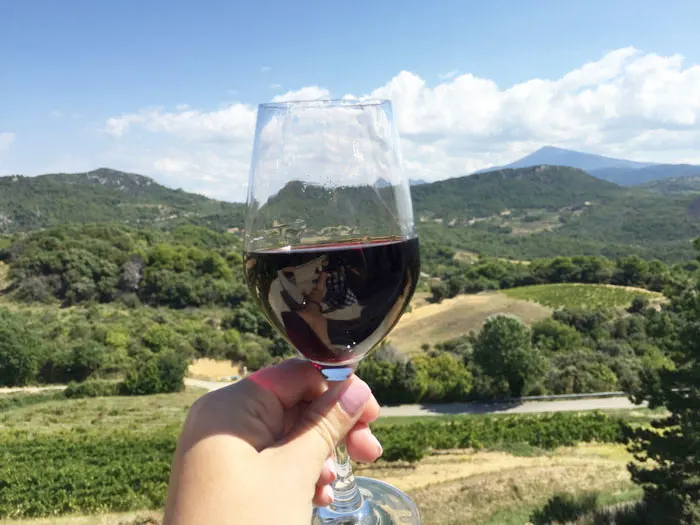 2 bottles and 3 hours later we had several new friends to say goodbye to. The sun was setting and it was time to head back to check out the pool!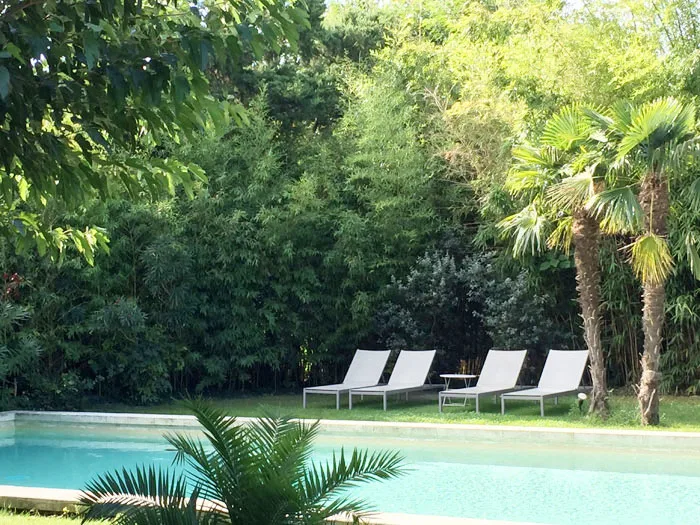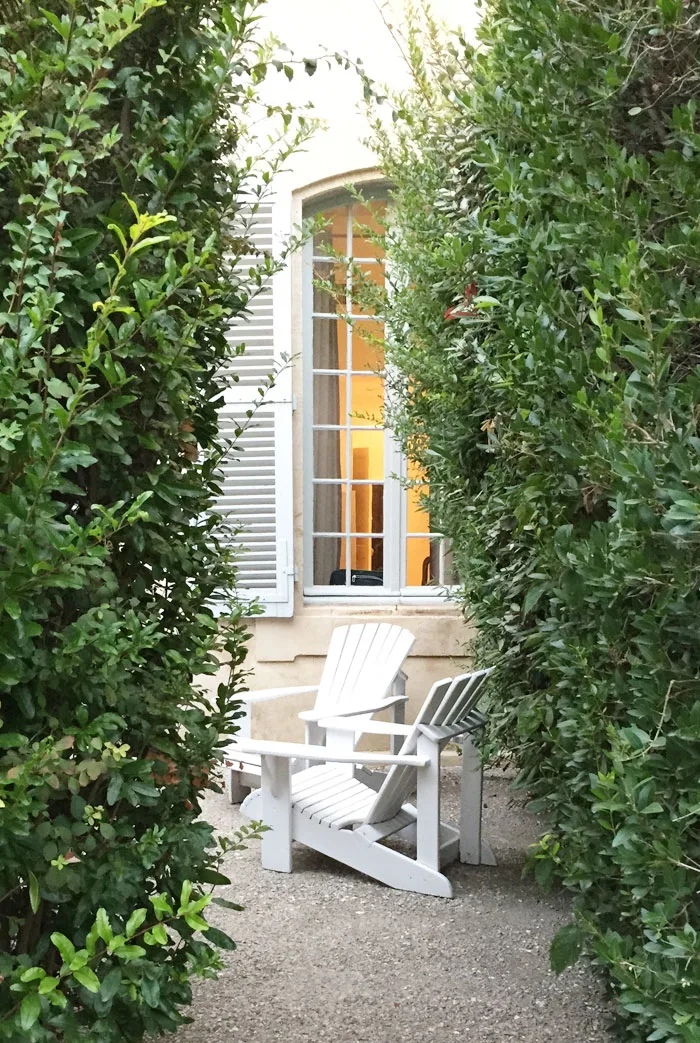 We picked up a few provisions on the drive back, unsure what our dinner options would be, and made ourselves a picnic on our private garden. Unfortunately the hotel's restaurant was not open, but the reviews suggest it is a gastronomic experience.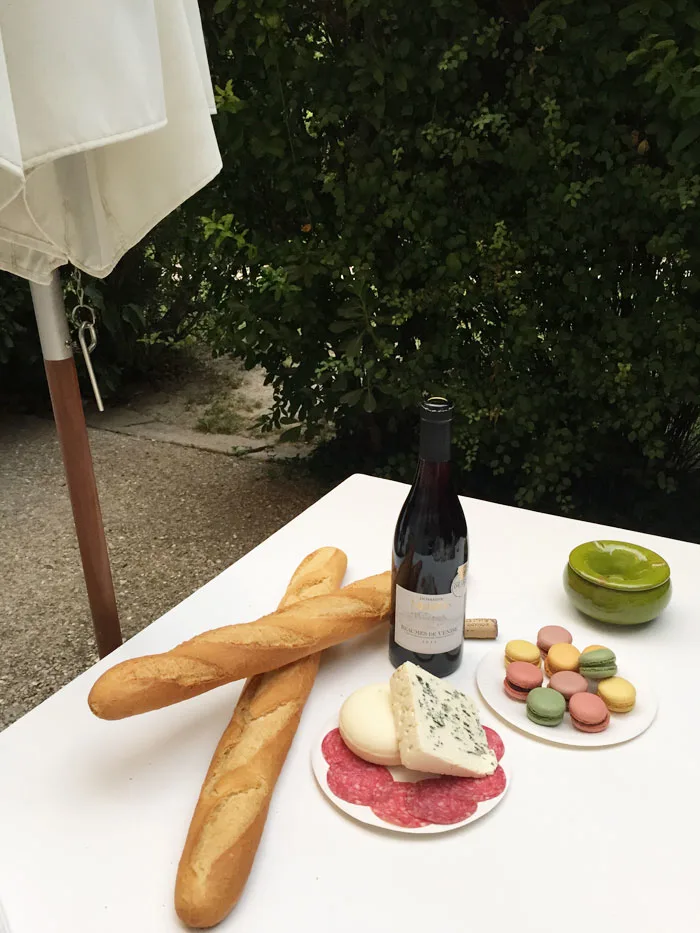 And watched the sun set over the town.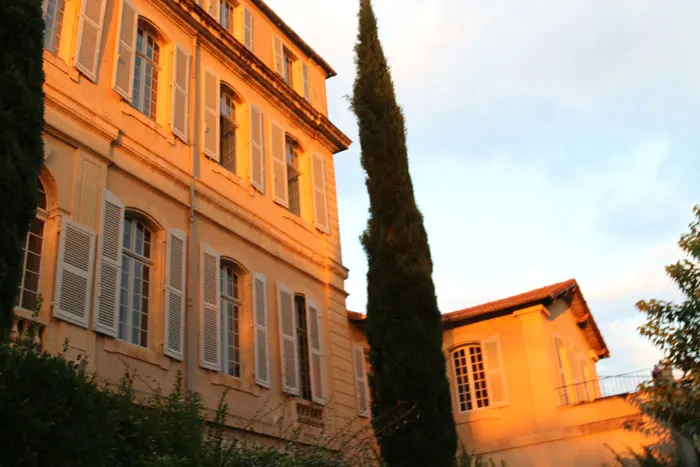 The next morning we stumbled down to find a beautiful spread of french pastries, cheese, charcuterie, and fresh squeezed juice. The perfect breakfast to soak up all of yesterday's wine.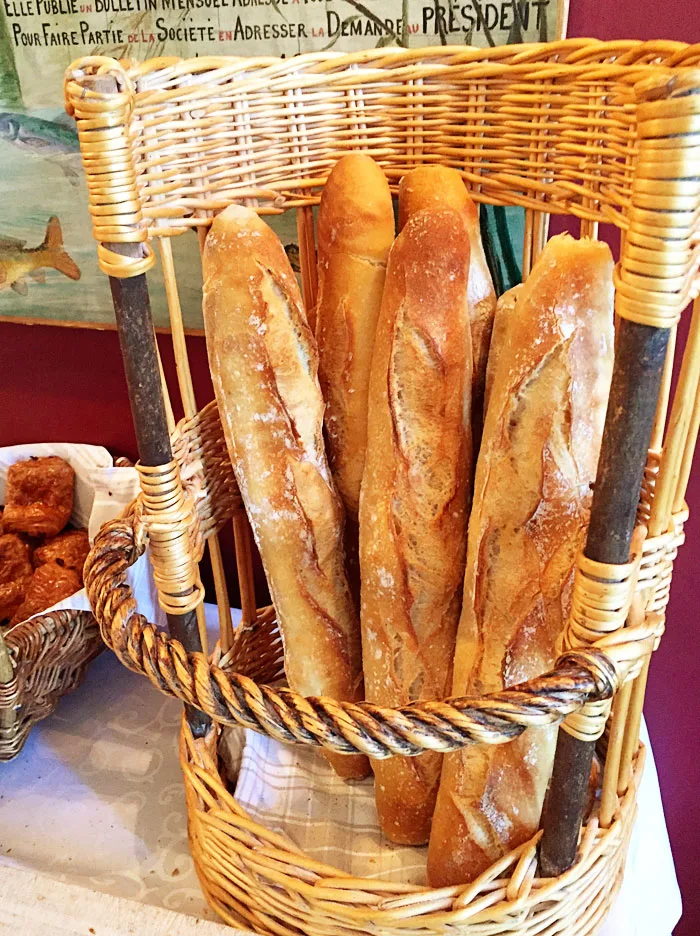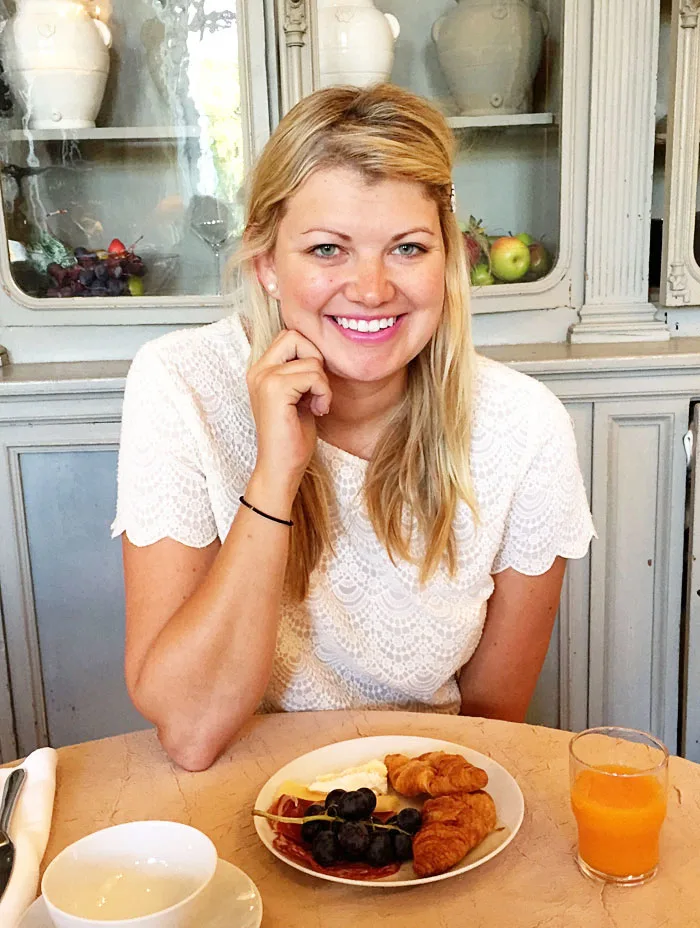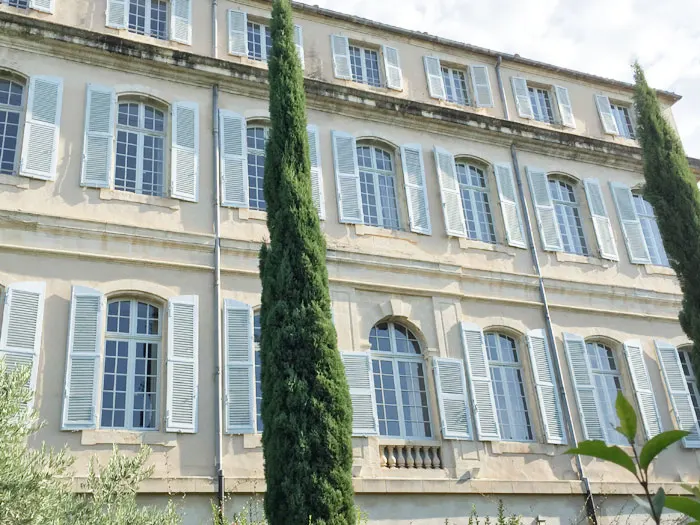 After a leisurely breakfast, we said 'au revoir' to Chateau de Mazan and her pretty blue shutters and were on our way to explore more of Provence.