We arrived in Iceland on a day that can only be described as perfect. There were a few fluffy white clouds lazily floating around an ice blue sky. A fresh layer of snow blanketed the ground so it was still white and clean and dazzling under the bright sunshine.
The combination of sun and snow had everyone happy and smiling. Everywhere we went someone would comment on the beautiful weather and welcome us to their incredible country. We couldn't help but feel like we'd landed in the magical kingdom of fire and ice.
It was perfect road trip weather and we cranked up the radio, put the heaters on full blast and set off on an adventure.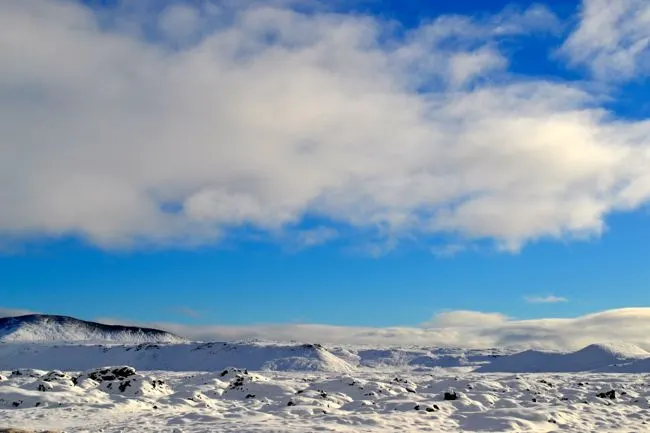 But, of course, we were in Iceland and within 15 minutes dark clouds had arrived, followed by rain, sleet, snow, gale force winds and promptly followed by brilliant sunshine again. Don't worry, you'll get used to the Icelandic weather…
Hiring a car and driving around Iceland is without a doubt the best way to see the country. Driving gives you the chance to explore at your own pace and discover things away from the guidebook and away from the crowds.
Iceland is also perfectly set up for road trips with many of the roads heated with geothermal pipes to melt the ice and snow. Everything is well signposted (helpful even if you can't actually pronounce any place names – Norður-Ísafjarðarsýsla anyone?) There are also plenty of places to stop for food, drinks, toilets and fuel.
If you're travelling during the winter a 4WD is recommended and these are the only vehicles permitted on F roads.
Tips for driving in Iceland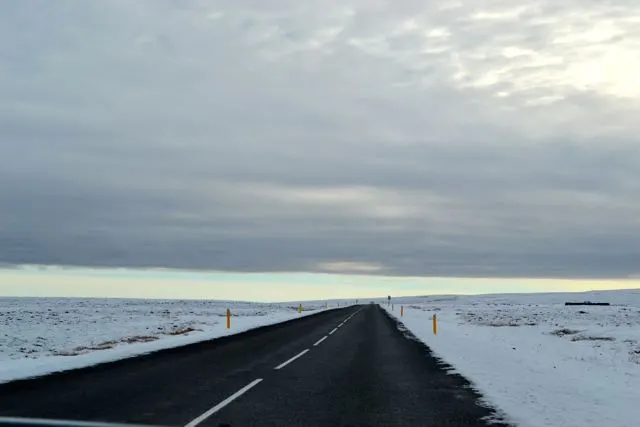 First of all you need to make sure you have a decent travel insurance policy that covers you for driving as well as your other holiday needs. Insurance is doubly important when you're driving because you could do some serious damage in your car to both yourself and others on the road. Don't scrimp on your policy and make sure you've covered for all the biggies. Insurance is cheap but paying the cost for ruining someone's brand new Range Rover isn't.
In Iceland they drive on the right. If it's your first time driving on this side of the road then Iceland is a great place to try it because the roads are pretty quiet,
You must have your headlights on at all times, day and night, summer and winter. This is the law and is probably due to the weather conditions changing so quickly.
It is forbidden to drive off-road. You could damage the sensitive vegetation and also your car hire company won't allow it.
You're not insured against ash or sand storm storm damage which can ruin the paint, plastic and lights of your vehicle. Blue Car Rental offer extra insurance to protect against this damage. We didn't take the insurance and were absolutely fine.
It's against the law to drink and drive (not that you would anyway!)
It's against the law to hold your mobile phone while driving (but most people seem to do this)
Speed limit signs are everywhere and there are speed cameras and hefty fines. If you're unsure about speed, use a GPS which will beep when you go too fast.
You'll need to pay for parking in certain places, especially around Reykavik. Parking is very cheap and they do have wardens (trust me, we got a ticket!)
Watch out for livestock, particularly sheep which can venture into the roads. That would make a mess of your car!
Blue Car Rental Review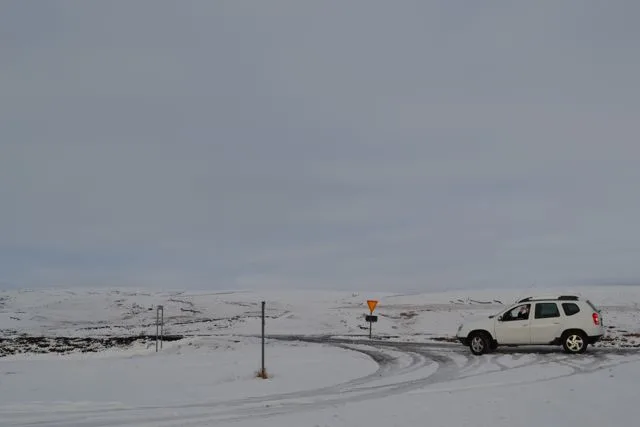 We hired a Dacia Duster 4×4 and couldn't have been happier. After a lot of research, Blue Car Rental seemed to offer the best value and their main office is conveniently located next to the airport. The office was only two minutes away but it was still nice to be greeted at the airport by a guy from Blue Car Rental. We were driven to the office (about 30 seconds away) where we picked up our sexy set of wheels.
The guy in the office was really friendly and helpful and gave us a map and showed us a few places of interest and his favourite places to visit. We were given GPS too which came in really handy, especially in Reykavik.
Recommended soundtrack for your Icelandic roadtrip
Of Monsters and Men
Massive thanks to Blue Car Rental for providing the vehicle for our trip. As always, all thoughts and opinions are my own.