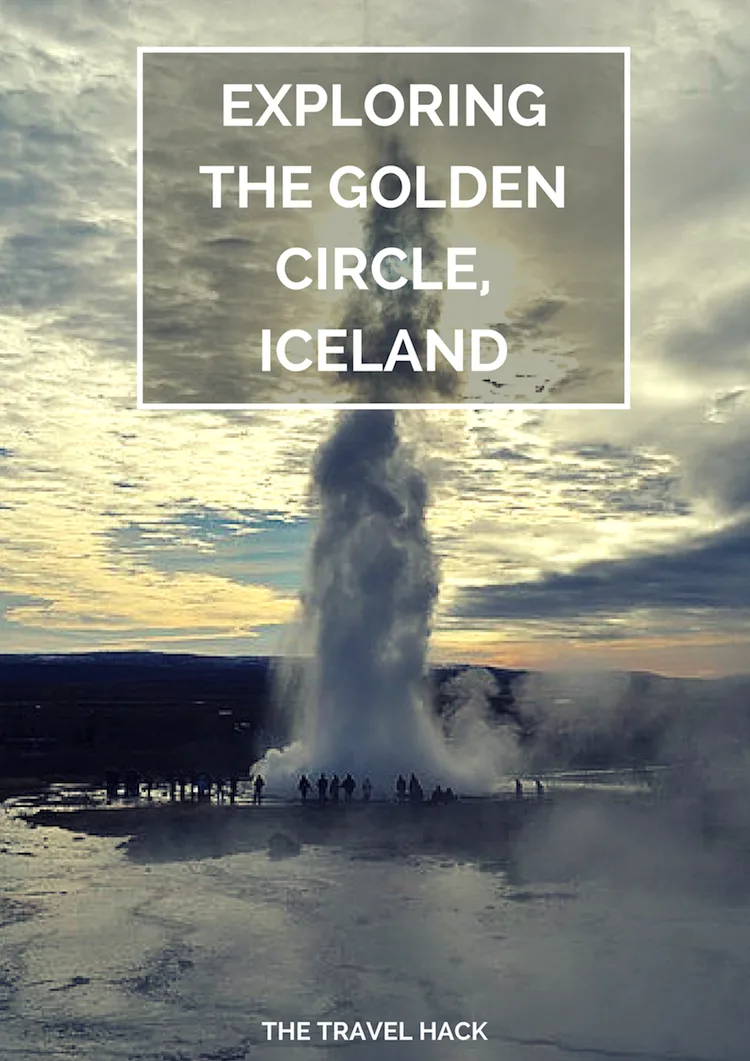 The Golden Circle is one of the must-do day trips from Reykjavik and takes in three of the country's most popular tourist attractions; Thingvellier National Park, Geysir (where I also went snorkeling) and Gullfoss.
The Golden Circle includes a national park where you can see the rift between two continental plates, a geyser that shoots water into the sky every five minutes and one of Iceland's most impressive waterfalls that endlessly churns with frightening force. What's not to love about Iceland's Golden Circle?
It's easy to drive yourself around the Golden Circle if you have a hire car but you can also book a full-day or half-day tour. These tours are easily bookable through your hotel or online before you leave. If you're short on time, there are lots of Iceland Golden Circle tours that combine the golden circle with another option like horse riding, snowmobiling, jet boating and caving so you get to see as much as possible in one day.
Here are the main sights you'll see during your drive…
Thingvellier National Park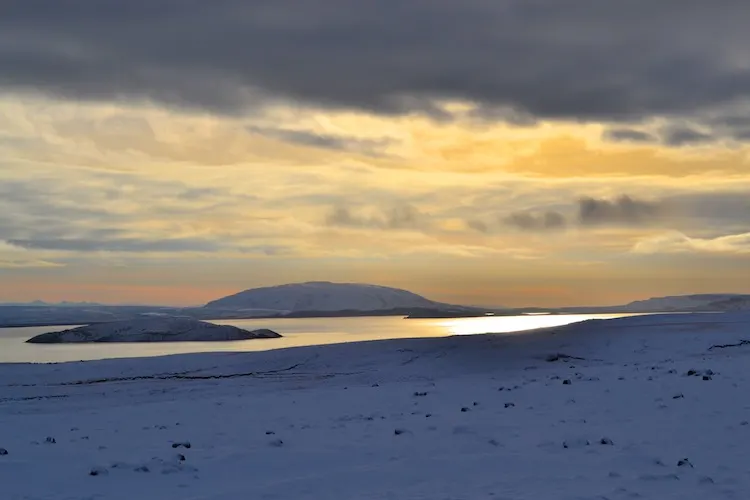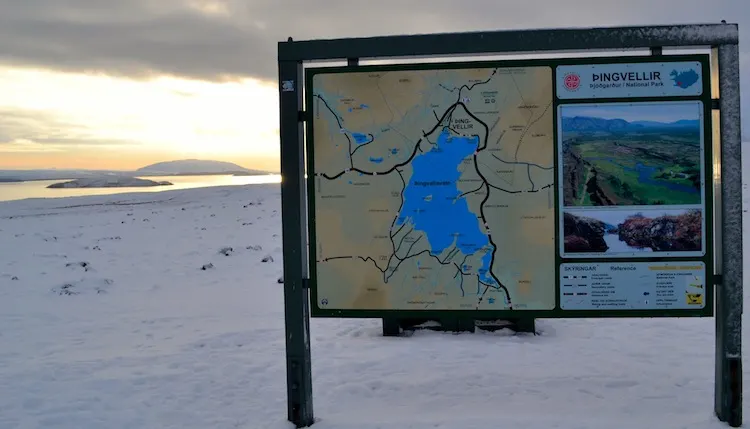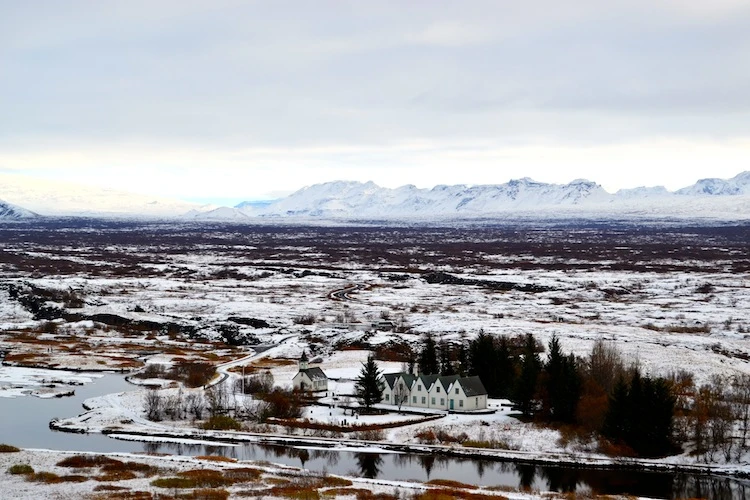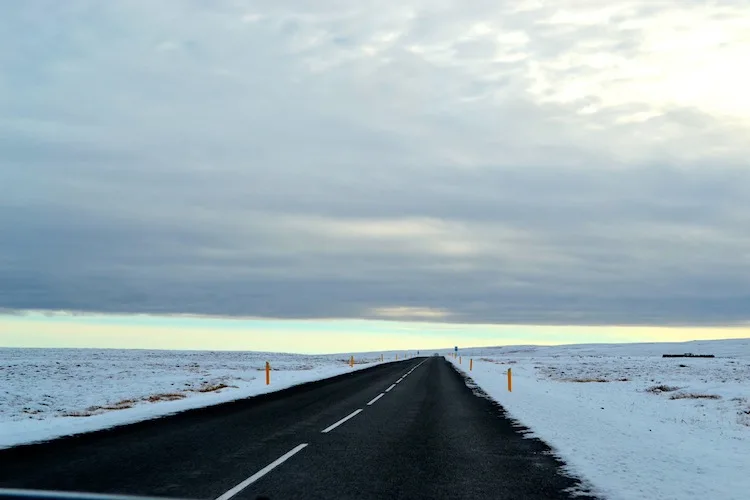 Thingvellier National Park was made a UNESCO World Heritage Site in 2004 and has become a popular place to visit thanks to the lonely but beautiful scenery. If you're self driving, don't be afraid to take a few off-the-beaten-track roads to explore the park and find the best views. Icelandic roads are pretty simple so it would be tough to get totally lost.
Head to the park service station to pick up some guides and ask to have the top spots marked on a map so you don't miss anything.
You'll also see Thingvellier National Park written with an Icelandic letter that looks somewhere between a D and a P rather than the 'th'.
Laugarvatn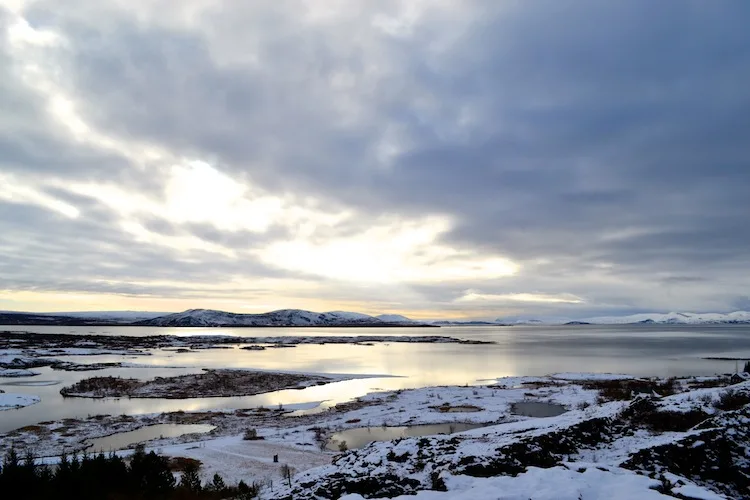 The next stop you'll come to is Laugarvatn which you can't miss thanks to the lake that looks beautiful no matter what time of year you visit.
You'll also find Fontanan Geothermal Pool in Laugarvtn. This is an Icelandic Spa and Wellness Centre that harnesses the local geothermal powers. It's a great option if you'd rather avoid the crowds and tourist prices at the Blue Lagoon. It looks a little like an ugly leisure centre from the outside but I've been told it's a great place to visit and I was gutted I forgot my swimmers.
Geysir and Strokkur
Here is it, the big one we're all excited to see, the geysirs!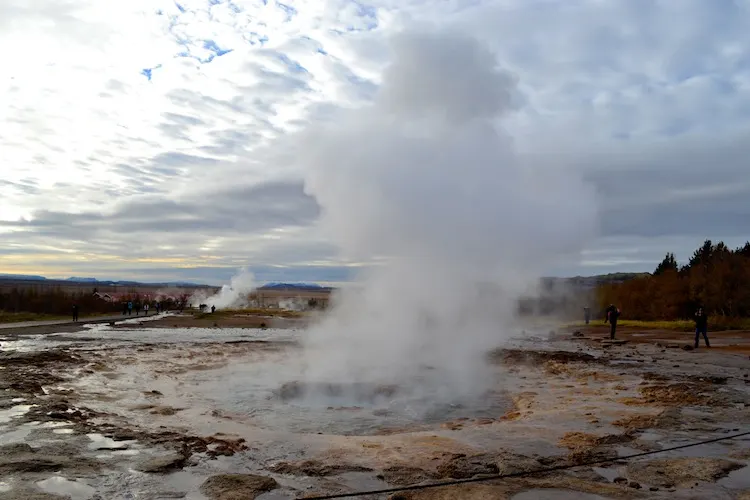 Geysir means 'to gush' in Icelandic and the Great Geysire is actually the original geyser and is what all geysers around the world are now named after. It once shot up to 80 meters high but rarely (if ever) goes off these days. Apparently it was blocked after people threw rocks in it in an attempt to set it off.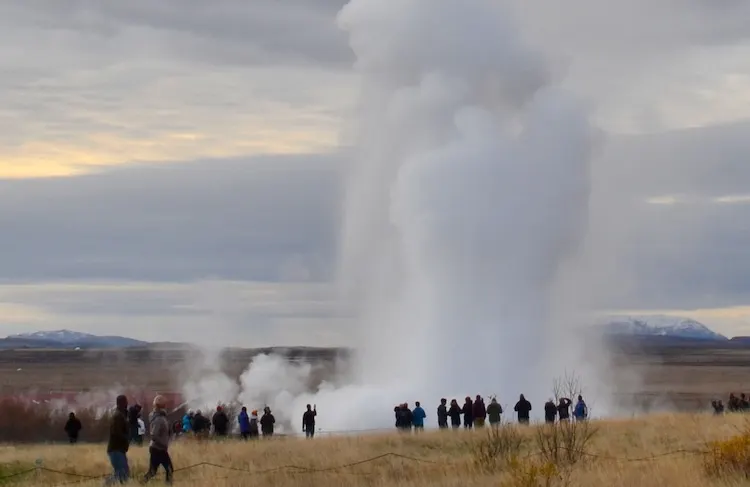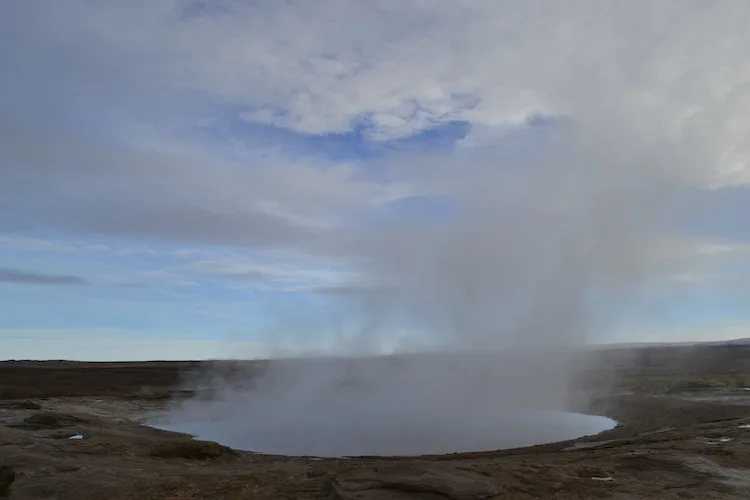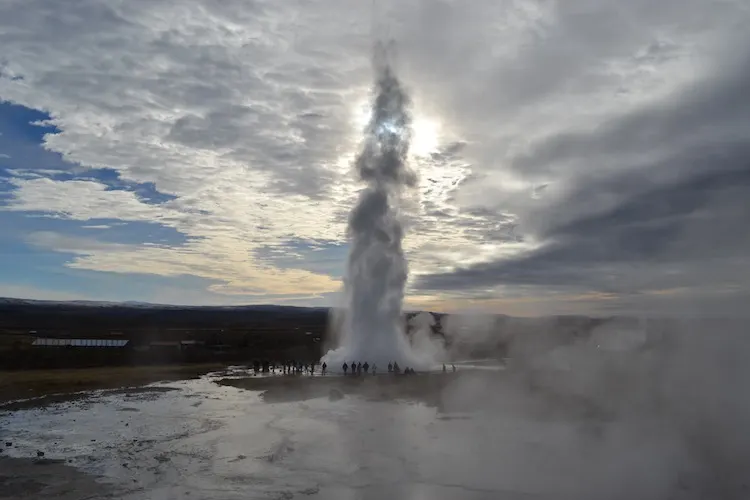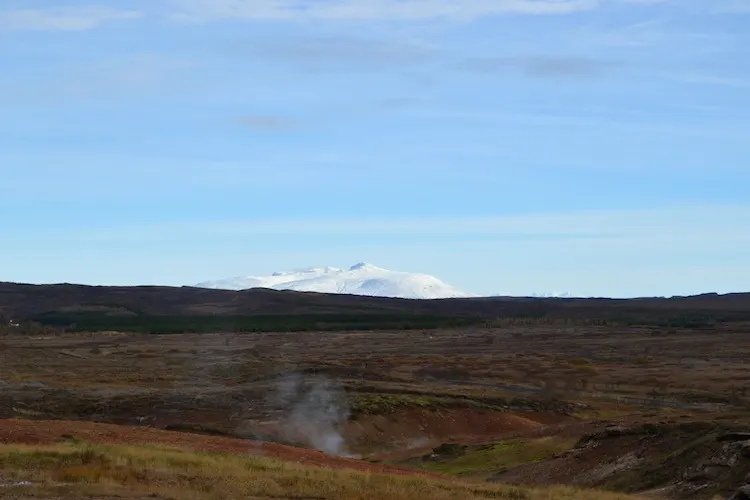 Strokkur is the next best thing and goes off around every five minutes and reaches around 30 meters. Small crowds gather around as Strokkur slowly teases you with movement.
The boiling water sinks down into the giant hole and returns in a bubble of steaming water. It will tease you some more, sinking and rising, sinking and rising. You'll get your camera ready thinking, 'This is the one!' and when you feel like you can take the suspense no more (and usually just as you put your camera down) it erupts into the air in a plume of white spray that leaves the crowd cheering and clapping at the impressive performance.
Gullfoss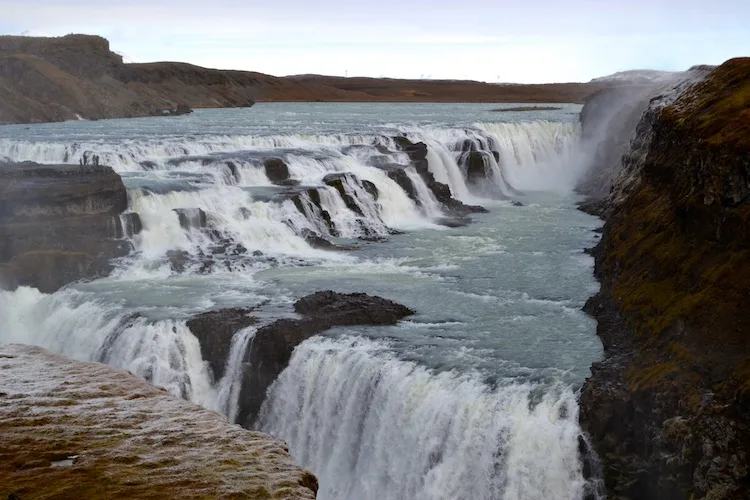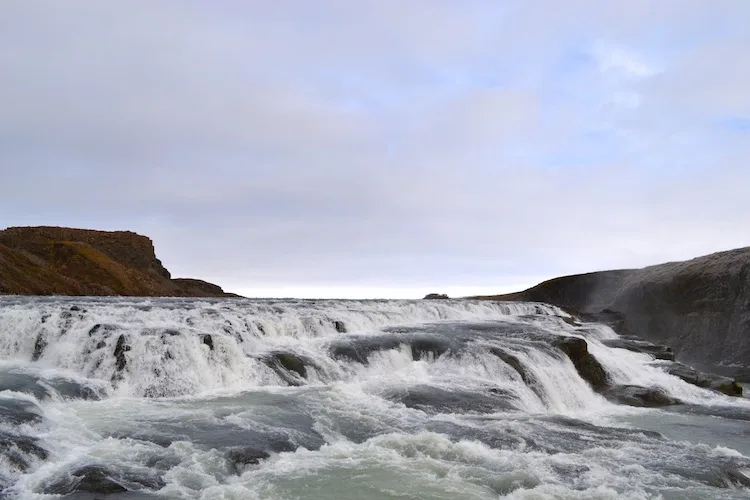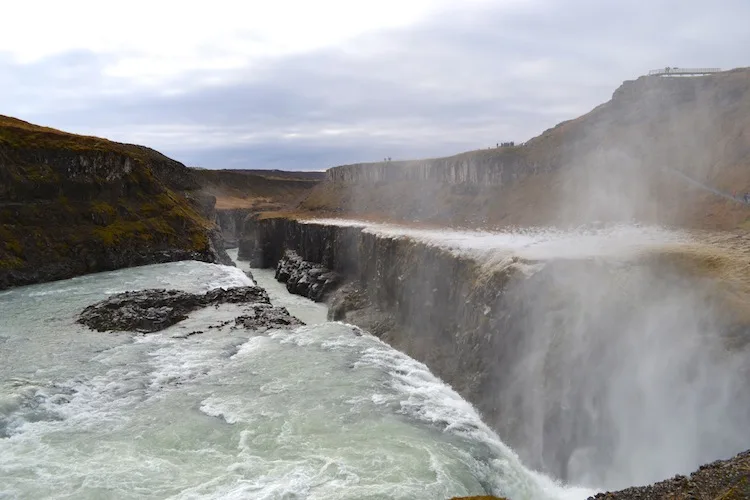 Gullfoss Waterfall is the kind of sight that leaves you mesmerised and terrified at the same time. I couldn't take my eyes off the thundering water that cascaded for 32 meters and disappeared with a roar and a cloud of cool spray. Yes, you may get a little soggy visiting Gullfoss but you won't be disappointed.
Kerid Crater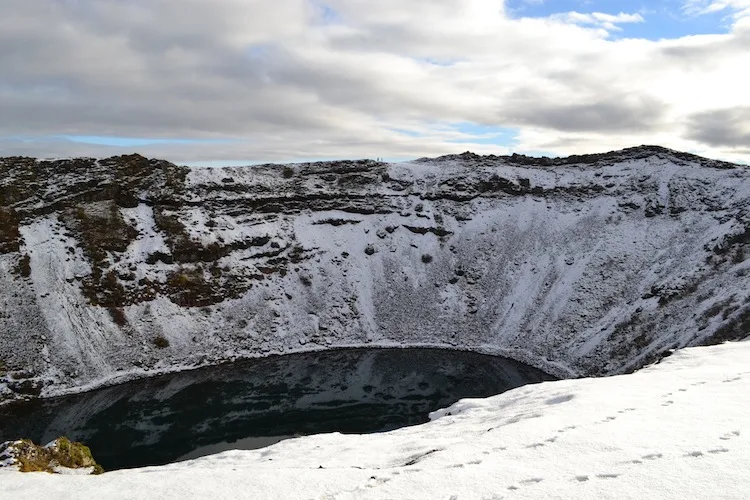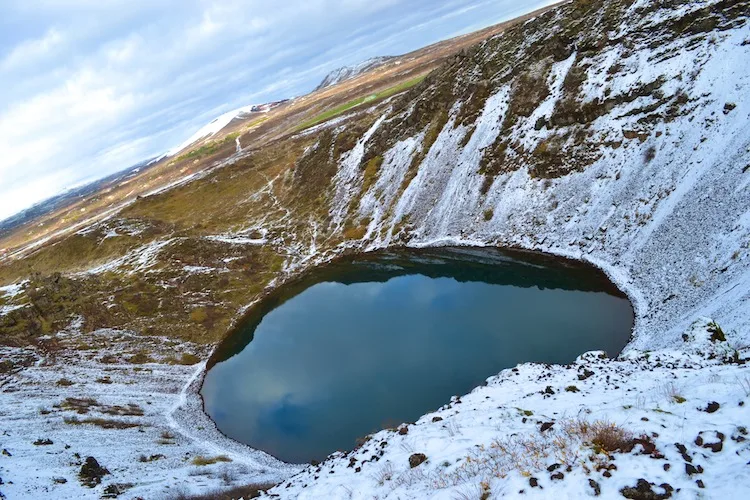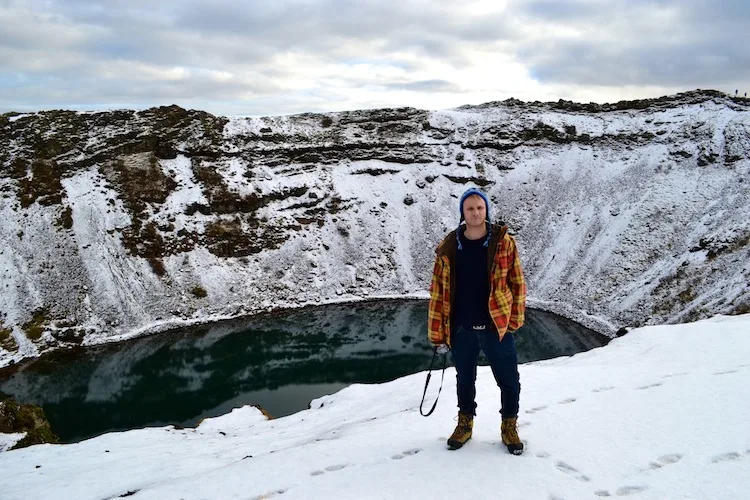 Kerid Crater is a volcanic crater lake and is often the last stop on the Golden Circle route. Many people seem to overlook Kerid and it doesn't get much attention but it's absolutely beautiful and well worth stopping at.
The crater is 55m high and relatively young at just 3,000 years. One side of the crater gently slopes, making it easy to walk along and get a great view inside.
You will be surrounded by incredible views throughout your whole trip so don't forget to stop and enjoy the view, pet the horses, have a snowball fight and get snappy happy.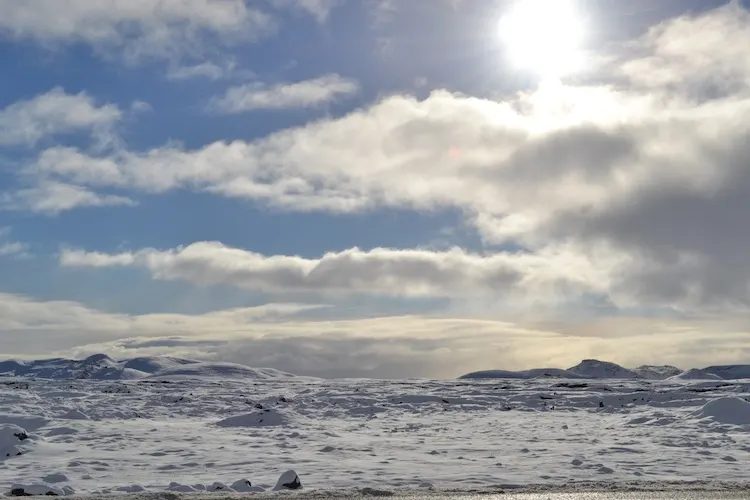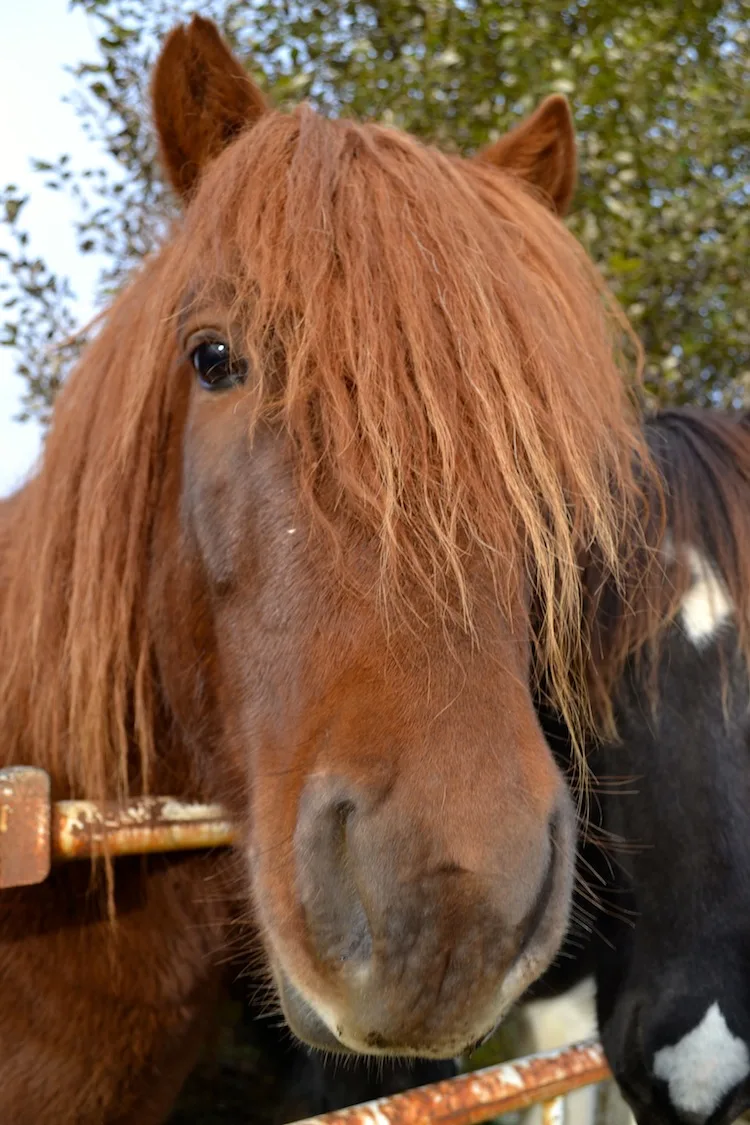 There you have it, the highlights from the Golden Circle in Iceland. You could do this trip in a half day (4-5 hours) but I recommend spending all-day and stopping at the incredible viewing spots along the way. There are plenty of places to grab food, snacks and coffees or you can stock up at a supermarket in Reykjavik to keep costs down.
---
Want to know more about visiting Iceland? Here are some of my other blog posts about my 6-day trip to Iceland…
12 things you didn't know about Iceland
A stylish stay at KEX Hostel – Definitely recommended, even if you're not a 'hostel person'.
What to pack when travelling to Iceland
Visiting the Blue Lagoon in Iceland
Road tripping and car hire in Iceland
Snorkelling in Iceland – it was chilly as we swam between the tectonic plates
Glacier Hiking in Iceland – A-mazing Visit Southern Iceland and Jokulsarlon Glacier Lagoon
First impressions from Iceland – It was love at first sight