If I could combine a few things to make the perfect weekend, it would be travel, treatments, food and wine! So if this sounds like your idea of a great weekend, book yourself a few half days, and prepare to melt into blissful abandon on this spa and food combo in 48 hours in County Cork.
Friday
Fly direct from London City to Cork with CityJet, or from regional airports using Skyscanner to identify your best options.
For your first night, stay at the River Lee Hotel, a modern, comfortable hotel close to Cork on a small island on the River Lee. The hotel has a fabulous restaurant, a riverside terrace, spa, extensive gym and swimming pool.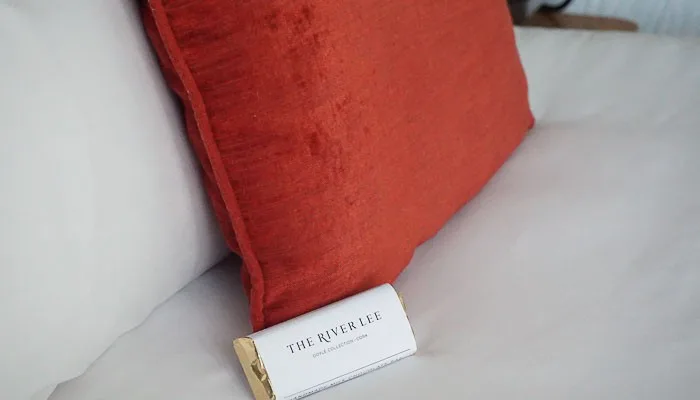 The spa is divine with velvet sofas in shades of decadent purple, and offers facials from €55, and massages from €45. I particularly like the sound of the 'Nourishing Dream Massage.' Who cares if it is targeted at pregnant ladies?
This is a weekend of indulgence though, so skip the gym session, and head straight to the heated Riverside Terrace where you can enjoy afternoon tea between 2.30 and 4.30. It's a delightful spot with garlands of tiny lights casting it in a golden glow, blankets for you to snuggle under in colder weather, and a charming place to sit back and enjoy your plate of cream scones, finger sandwiches and sweet treats. Wash them down with a glass of prosecco, or a 'Hollywood' juice from the juice bar.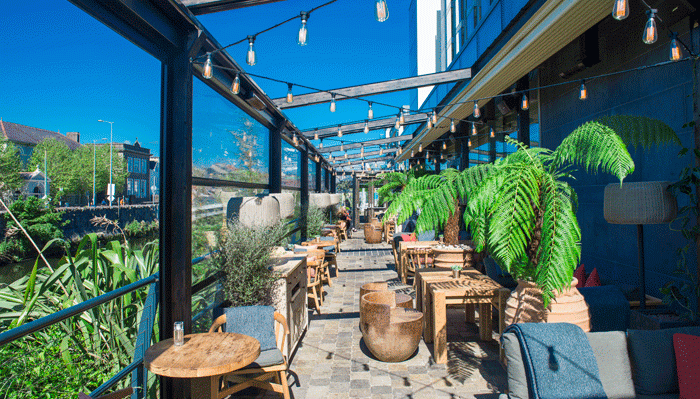 Source: River Lee Hotel
Friday evening
Head to the Weir Rooms (private dining) or the Weir Bistro and Bar for your first culinary indulgence of the weekend. Select from starters such as the 'Wild Mushroom Arancini' or 'Seared Tuna,' before moving on to a selection of meat and fish options. The food is gorgeously presented and served with flair as the waiters explain the journey of the food from ground to plate.
Saturday
Saturday morning
Head to the English market in town for a food feast. Its jam packed full of stalls selling rainbow coloured vegetables, olives and meats. There's even stalls dedicated to 'Brothers Bubbles', chocolates and Heavens Cakes.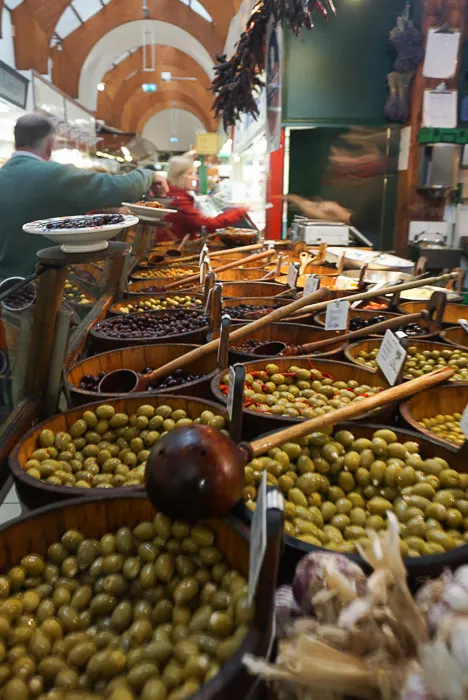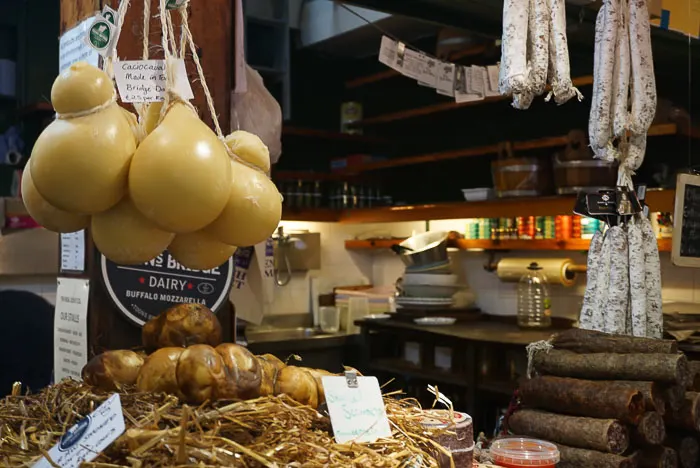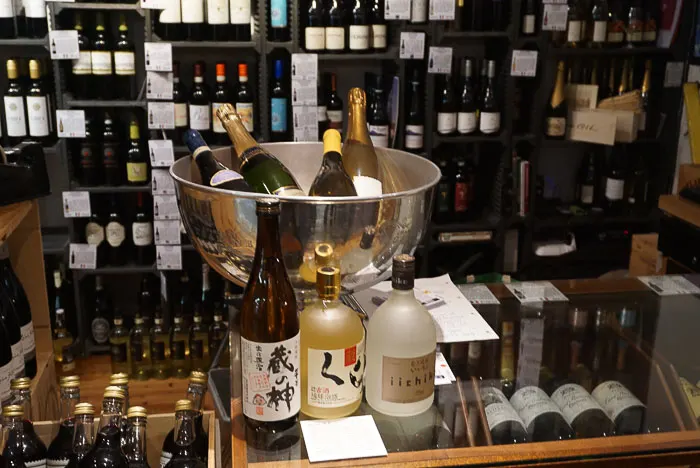 It's a melting pot of cultures with stalls selling Moroccan spices, French charcuterie, Belgian pralines and every conceivable meat and fish product imaginable, including pig's tongue. Eww disgusting!
Lunchtime
Once you have had your fill of admiring the endless food options, head to the back of the market into the Princes street Market. Here you will find the Farmgate Café, a foodie heaven with a self-serve café on one side, and a more relaxed, small restaurant on the other. It sits proudly on the balcony, overlooking the market, allowing you to sit back and enjoy lunch whilst indulging in some serious people watching below.
Here you can pick from soups, juicy oysters, succulent seafood, quiches and tarts whilst being serenaded by a guitarist playing cool Café del Cork chill-out tunes. You may feel the need for a nap afterwards, but don't worry, there will be time for that later.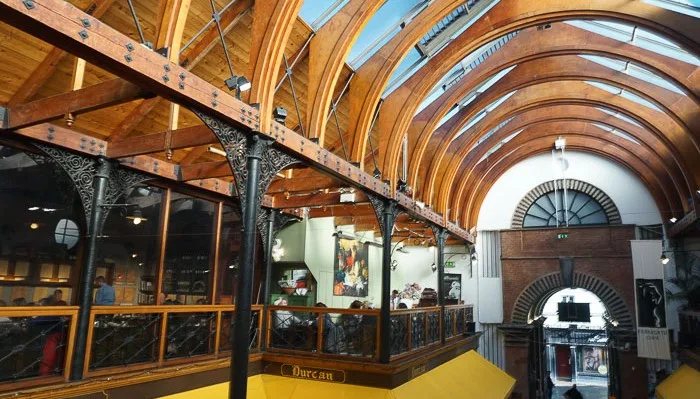 Saturday Afternoon
Once you have satiated your appetite, jump into the car and drive 50 mintues to the coast at Inchydoney. It is a scenic route through undulating countryside. You may wish to stop at the Ummera Smokehouse where you can say hi to Andrew.
He is a jovial chap, and will entertain you with stories of his daddy wielding shotguns back in the day. His family has run a smokehouse here for over 40 years, and when people refer to Wild Cork, they really mean it!
Sunset at Indychoney Lodge & Spa
If it is a nice day, be sure to arrive at Inchydoney in plenty of time to enjoy the sunset. It really is a dramatic affair, and hoards of locals invading the coastline to catch a glimpse of the disappearing sun is testament to its beauty. The headland where the hotel perches, splits the coastline in two creating gorgeous beaches from which surfers try their hand at riding the waves, and lovestruck couples stroll the beach watching the last rays of sunshine dip below the distant hills. For anyone with a love of photography, this is paradise with vivid pink, orange and purple hues casting the hills and beach in a kaleidoscope of rainbow colours.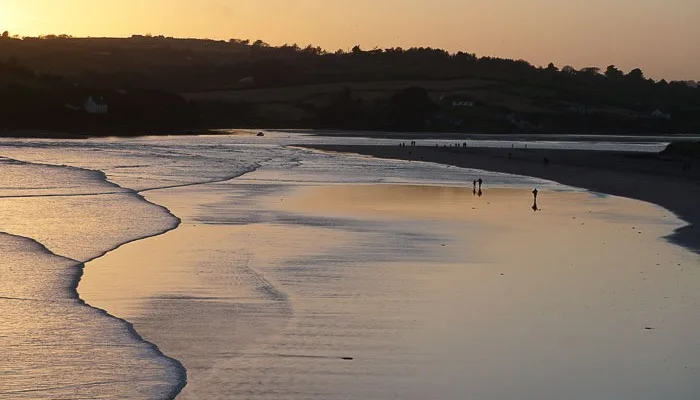 When you finally manage to drag yourself away from the views, head into the lush Inchydoney Lodge & Spa, possibly the friendliest hotel I have ever visited. Make this your home for the next two nights but be warned you may not want to leave.
Since I returned I have been waxing lyrical about this place, so great is the service, the location, the rooms and the spa.
Saturday Evening
A 7 Course Extravaganza
Hopefully you didn't fill yourself too much at lunch, because a 7 course menu is on offer in the evening.
Served in the GulfStream restaurant, it is a fabulously, gluttonous experience. Comprised of oysters, soup, duck, lamb, cheesecakes and coffee, it is a true feast. I thought I might have to unbutton my jeans at one point!
On summer nights, you will have the added bonus of unhindered views of the rugged, coastline from the panorama windows. In winter you will have to settle for the distant rumble of water crashing on the beach, but you will be distracted enough not to mind.
Sunday Morning
Rise Early for a Wild Walk on the Beach
After an hearty breakfast in the Gulfstream Restaurant, admiring the views, head to the beach.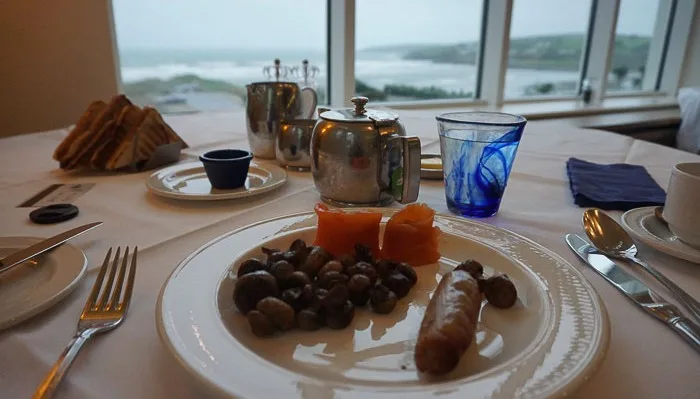 This coastline is prone to impressive storms. We visited on a grey and wet weekend in November but don't let this put you off. I loved it all the more for the moody storms, crashing waves and brilliant sunsets which would miraculously appear as the clouds drifted away mid afternoon.
Take your water proofs as these are beautiful beaches with soft white sands, heather covered cliffsides, and foaming channels of water surrounding them. They are perfect to wander on in the rain, but ideally you don't want to have to peel your jeans off as I did at the end of my walk.
Relaxation Rites
After you have had your dose of exercise, head to the spa and indulge in a treatment or two. Take your pick from a variety of wraps, massages and facials, but be sure to leave plenty of time. This is more a sensous experience than a simple treatment.
First to the Thalassotherapy pool with subdued lighting and huge jets to pummel your shoulders whilst smaller jets to tickle your calves. You can sit back and relax in the whirlpools or indulge in a few lengths, followed by a visit to the sauna or steam room.
From there, check in for your treatment and you will be personally lead to the relaxation room. With luxurious velvet blankets in shades of brown, crisp light blue daybeds and chairs, dazzling white drapes and unique sculptures dotting the room, you can choose from the room suspended above the pool with views out to the headland and the sea, or the Fuschia Suite facing out over one of the dramatic beaches.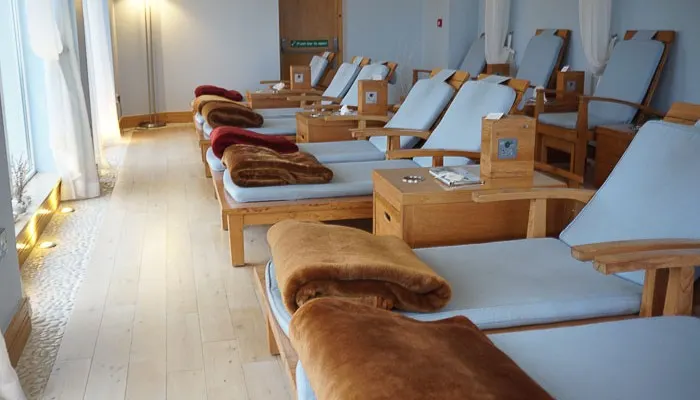 It is a perfect place to while away some time, but all too soon I'm ushered off for my treatment in candle-lit rooms, with cool paintings covering the walls. I enjoy an algae wrap designed for detox (I need it after all the wine and food!) and a muscle melt massage. Never was a massage more appropriately named, as I almost fall off the bed in a dizzy heap at the end.
After that, there's only one thing for it, and that is to head back to the relaxation room.
If you are visiting with a partner, and wish for some romantic spa indulgence, you can book the couples treatment room with its very own private relaxation area, and have great fun slapping mud on one another in a Rasul mud treatment.
Dunes Bar & Bistro
In the evening head to Dunes for a more casual dining affair (or spend the afternoon relaxing by the fireside with a few beers). It's a bright, airy affair with open fireplaces, and more great food to tempt you.
We eat mini burgers, crab claws beautifully presented in their own shell, comfort chips and salad. Again its delicious, and has my stomach protesting under the onslaught.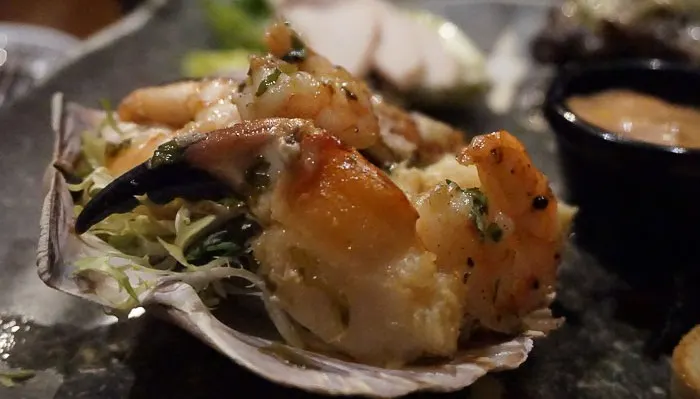 Monday Morning
Alas, it is time to head home a little less stressed, and maybe a little heavier. Console yourself with the knowledge that this little piece of paradise is just a short flight away, and you might not have to wait too long before you can return.
---
Feeling Inspired to Book?
If you are feeling sufficiently inspired that you wish to rush off and book, here are two packages you may wish to consider if you have a little extra time.
Book two nights bed and breakfast including the 'Taste of Cork' sharing platter, a pint of craft beer per person, a complimentary upgrade to a Deluxe King Room, and 20% of all spa treatments from £110 per person sharing.
At the Inchydoney Island Lodge & Spa you can book two nights bed and breakfast including a welcome Irish Mist to warm your cockles on arrival, breakfast each morning, a three course dinner in the Gulfstream Restaurant, and unlimited access to the heated seawater therapy pool and relaxation areas, from just £150 per person sharing.
Anne stayed courtesy of Inchydoney Lodge & Spa but all views are my own and unedited, and to be honest I have had to really stop myself from gushing, so much did I love this place.
Other thanks go to the English Market in Cork, and the River Lee Hotel.