If you're looking for things to do in Dublin then you've come to the right place. I recently visited for the fourth time and I'm finally starting to feel like I know this incredible city and I'm discovering some of the best things to do in Dublin. It's a beautiful city with a great foodie scene so you could easily spend a weekend in Dublin simply eating, drinking and strolling around the city. But if you want to get the most out of your trip to Dublin there here are 50 of amazing things to see and do in Dublin!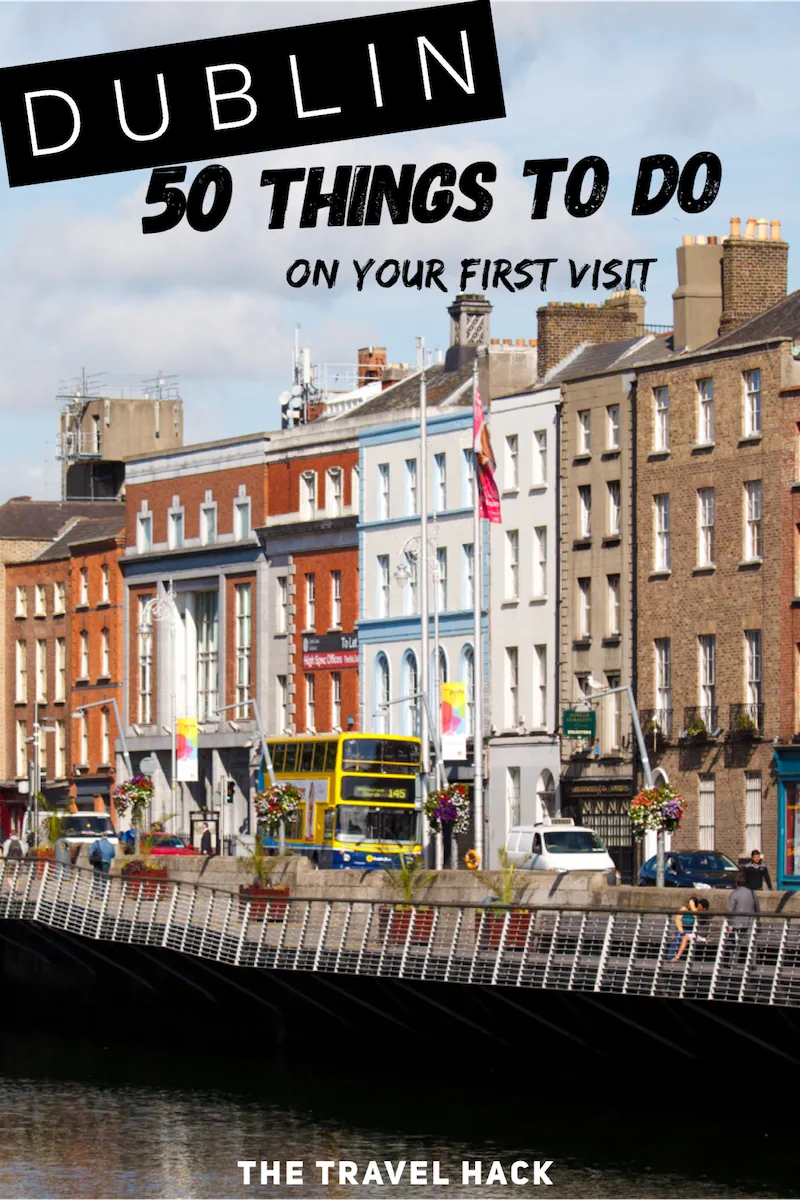 Dublin is the kind of place where it's virtually impossible to get bored because there are so many things to do in Dublin. From world-famous sights to world-class food, bars with international reputations and adventures that'll keep you thrilled for your whole visit, there's never a dull moment in the Irish capital.
Whether you're a history buff, a foodie, a shopper or an adrenaline junkie (or perhaps a bit of each), you'll find what you're looking for when you visit Dublin. And to get your trip off to a flying start, here are 50 things to do in Dublin – although this truly is just the beginning!
50 Things to do in Dublin
See the Sights
If you've only got a short time to spend in Dublin, these are the top sights in the city.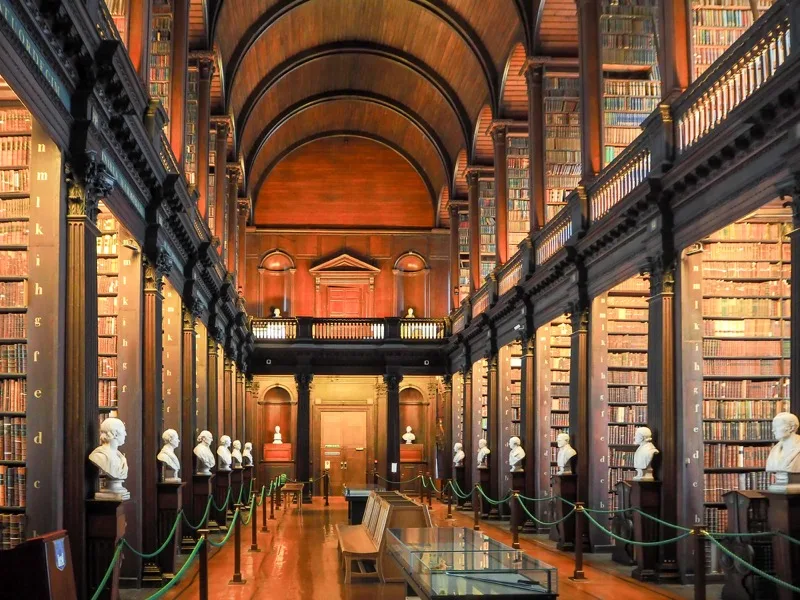 Pretty much the closest a muggle can get to stepping inside Hogwarts, this incredible library is jaw-droppingly magnificent…and quite possibly filled with magic. It's not just the biggest library in Ireland, it's also one of the grandest and most beautiful in the world which is why this easily made it to the top of the thing when it comes to things to do in Dublin!
Located inside the Trinity College Library (but well worth its own mention), the Book of Kells is a medieval manuscript from the 9th century. This infamous book is an intricately decorated depiction of the four Gospels of the Bible, which visitors can explore through a fascinating exhibition.
Travel Hack Tip: Get there early because it gets crowded!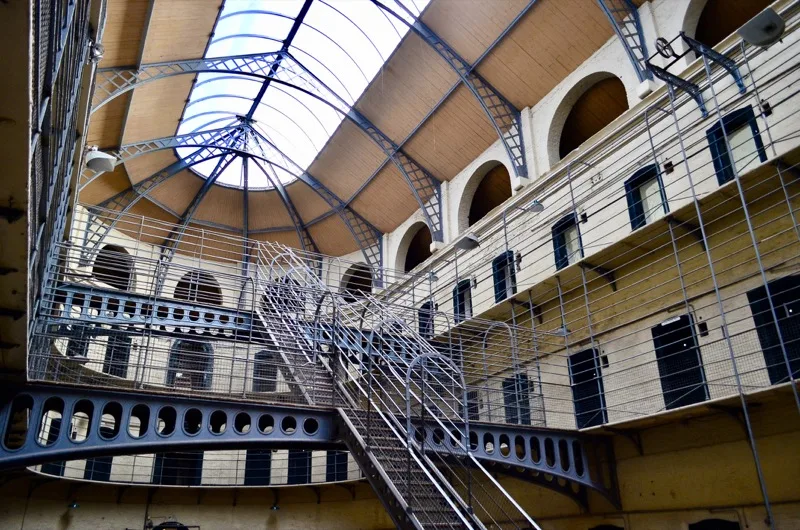 The Dublin County Gaol opened its doors in 1796, and in its 128 years as a prison it housed some of the country's most notorious inmates. Men and women were housed together, and the youngest inmate was said to have been just seven years old. Take a guided tour to learn about its incredible and, at times, harrowing, history.
This is a definitely thing to do in Dublin for football fans. The third largest stadium in Europe, Croke Park Stadium is home to the Gaelic Athletic Association, and is also used to host concerts and other sporting events. Take a tour of the stadium for a different view of this popular attraction, including a peek inside the dressing rooms!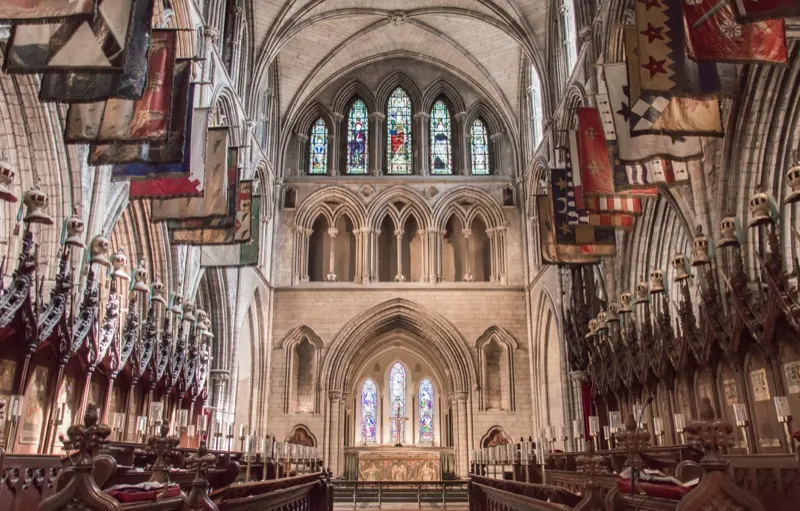 On the site where Ireland's patron saint was said to have baptised Christians some 1500 years ago, St Patrick's Cathedral is the largest cathedral in Ireland, and is well worth a visit. Don't miss a performance by the singers of Cathedral Choir School, which, although founded in 1432, still provides beautiful music today.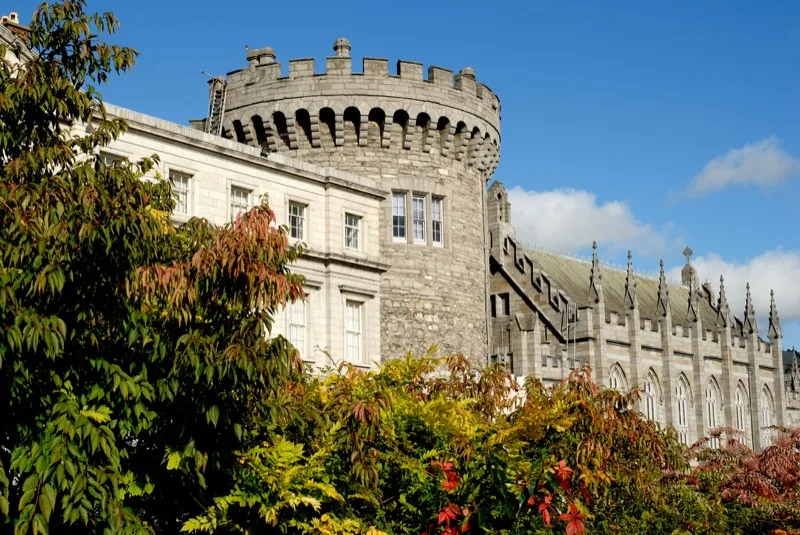 Built in the 13th century, Dublin Castle is a government complex as well as a major tourist attraction. Some of the highlights include an original tower from 1258, the Victorian Chapel Royal, the Georgian Treasury Building and the 18th-century Bedford Tower, which used to house the Irish Crown Jewels until they were stolen (and never found again).
Art, history and culture in Dublin
Things to do in Dublin that help you learn something new
Love discovering a city through its history? The great news is that Dublin is home to some incredible museums, so you can make your way around this destination and get smarter in the process!
The ever-changing calendar of events and exhibitions at this science centre means it's always fun to visit. Don't miss the MakeShop, where you can build your own robot or radio!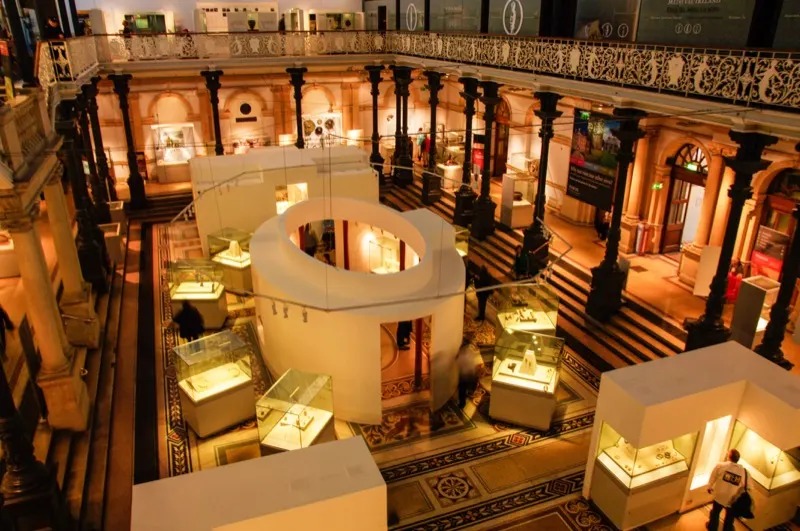 Learn all about Ireland's history, art, architecture and culture at the National Museum of Ireland. Keep an eye out for the famous 'bog bodies', incredibly preserved bodies from the Iron Age, which were discovered in Irish bogs and are now displayed in the museum.
TripAdvisor reviewers have named this museum the best in Ireland, and The Irish Times calls it "Dublin's best museum experience". In a guided tour, learn the story of the city and meet some of the famous faces who have visited Dublin, from Queen Victoria to John F Kennedy, and plenty in between.
Sure, a cemetery might not sound like the place where you want to spend your holiday, but this isn't your average cemetery. Learn the stories of notable citizens who were laid to rest here with a fascinating tour that focuses on a few of the half a million people who are buried here.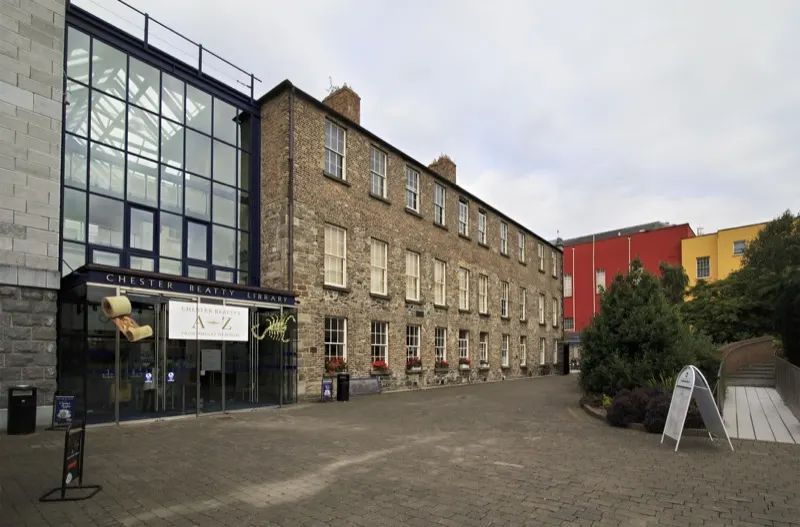 Located in the grounds of Dublin Castle, this is really more of a museum than a library, housing over 20,000 manuscripts as well as artefacts and costumes that once belonged to mining engineer Sir Alfred Chester Beatty.
Known locally as the IMMA, this art museum is located in the stunning 17th-century Royal Hospital Kilmainham, which was founded in 1684. The exhibitions change regularly, which means there's always something new to discover when you visit.
Showcasing European art from the 14th century all the way through to the 20th century, this impressive gallery is a must-visit for art lovers.
Even people who profess to hate museums can usually be persuaded to visit this one! Take a guided tour through exhibitions that explain the history of Irish Whiskey, and enjoy a sample at the end.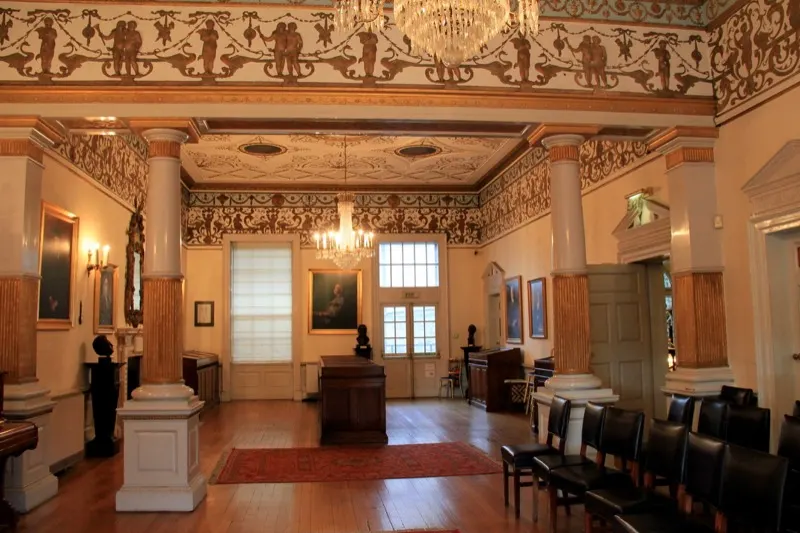 Dublin's 300-year rich literary history is on display in this 18th century mansion. Visitors will discover the lives and works of many of the city's most notable writers, such as George Bernard Shaw and William Yeats.
Have a Drink!
Where to drink in Dublin
No visit to Dublin is complete without visiting some of the city's famous bars and pubs. So raise a glass to one of Europe's most vibrant cities in one (or more) of these establishments. These are the best things to do in Dublin if you enjoy a tipple!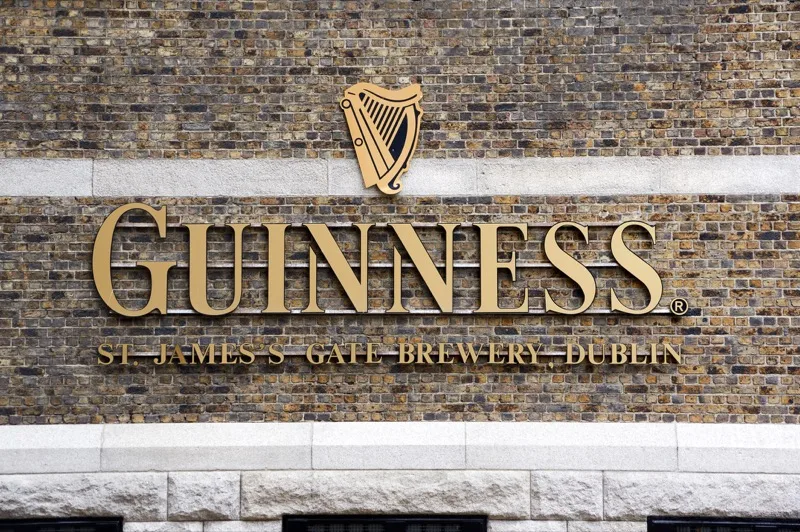 One of Dublin's most famous experiences, the Guinness Storehouse is located in the historic St. James's Gate Brewery, which is where Guinness has been brewed since 1759. Learn all about how this famous beer is made in their spectacular 7-storey interactive museum.
From Irish beer, to Irish whiskey in the city's first distillery in 125 years. Discover how an authentic distillery operates, and take a look at the pot stills that produce 500,000 litres of the spirit every year!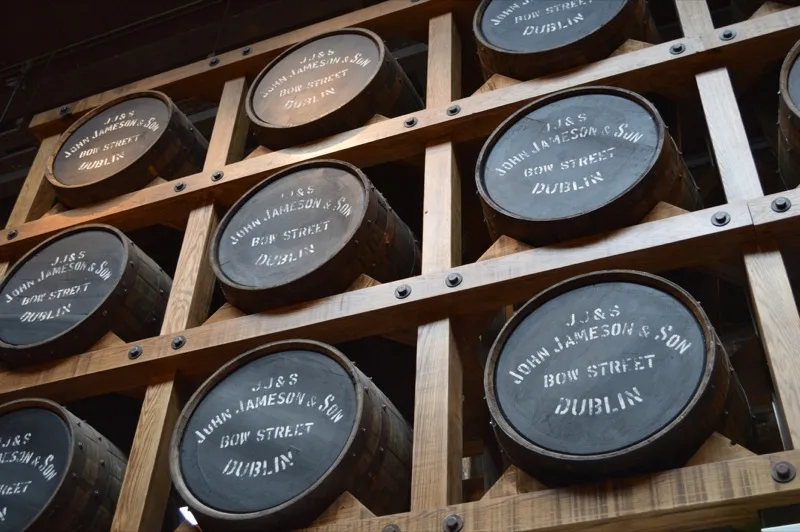 Can you visit too many distilleries? Not if you're in Dublin, you can't! Taste Jameson's famous whiskey, learn how to blend your own, and create whiskey cocktails. While you're at it, be sure to admire the incredible Jameson bottle chandelier that dominates the tasting room.

Step back in time in Dublin's oldest pub, which was once a coaching inn. The interior speaks to this drinking hole's history, and its great ambience is matched by its tasty food and vibrant atmosphere.
Although this Victorian bar is small from the outside, the exterior conceals a stunning and historic interior, complete with cosy booths, chandeliers and an eye-catching stained glass skylight.
Considered by many to be the best cocktail bar in Dublin, this hidden gem is as close as you can get to a 1920s speakeasy without the help of a time machine. Ring the doorbell to be let inside, and order from a menu of classic cocktails with a twist.
For those sunny days, nothing beats a rooftop bar, and the trendy terrace at the Marker Hotel offers sweeping views across the city, accompanied by an upmarket vibe.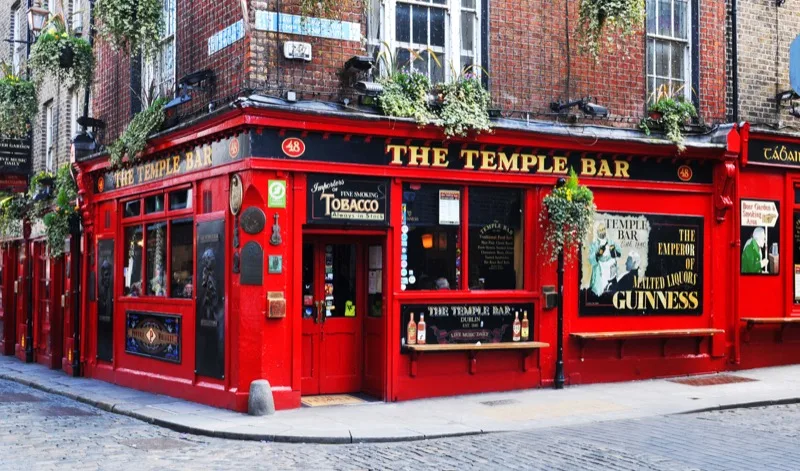 When the sun goes down over Dublin, most people can be found in Temple Bar, a vibrant area along the River Liffey that's known for its nightlife. In the heart of this district is The Temple Bar, which is known for its live music and generally great craic.
Get Outdoors & Have an Adventure
Outdoorsy things to do in Dublin
Dublin may be famous for its nightlife, but when the sun comes up, there's plenty to do and explore, too. Here are the top outdoor and adventure activities to try when you visit Dublin.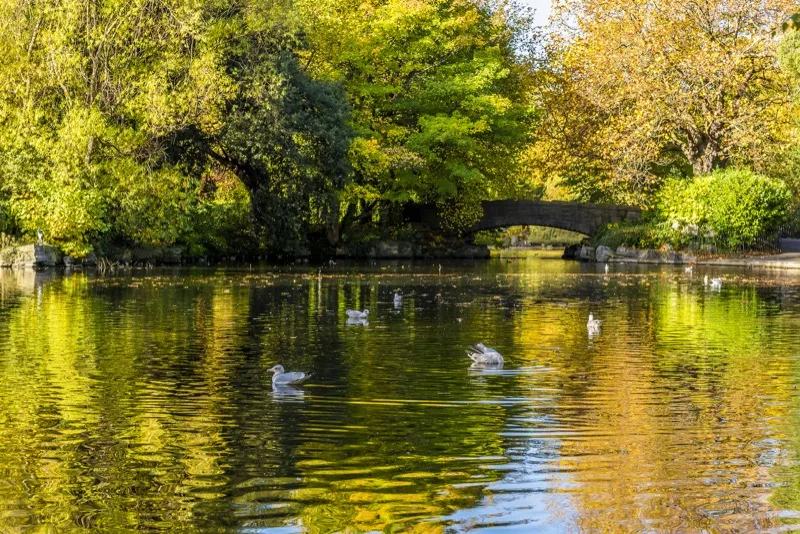 When the sun is shining, tourists and locals alike can be found sunning themselves or enjoying a picnic lunch in this inner-city Victorian park.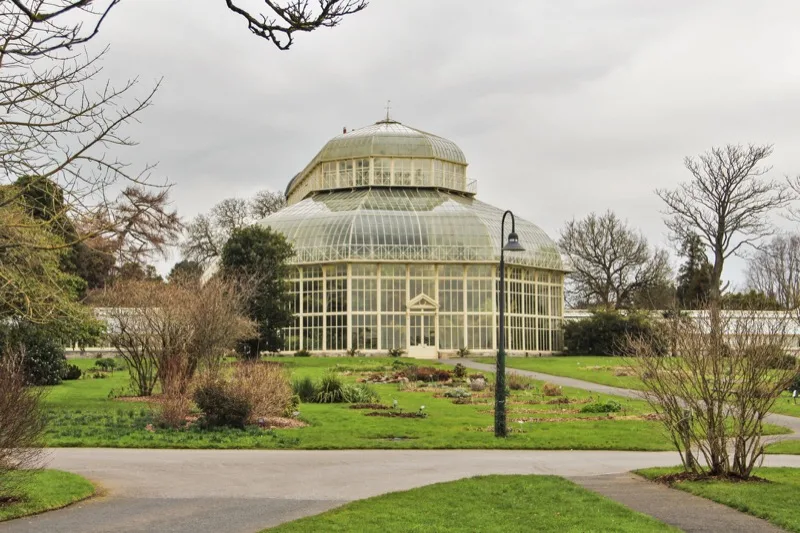 Just 3km outside of the city, Dublin's botanic gardens are free to visit, and home to over 15,000 different plant species. Great for a family day out, or just to find a bit of peace and quiet away from the hustle and bustle of the city.
It might not be the first thing that comes to mind when you think of Dublin, but the geography – and weather – of Dublin make it a surprisingly great spot for kitesurfing. There are a number of companies that offer lessons, so it's the perfect chance to try something you'll never forget!
If you're not lucky enough to get great weather on your visit to Dublin, you could end up climbing the walls…rock climbing walls, that is! Awesome Walls in Dublin is one of the biggest indoor climbing centres in Europe, with roughly 250 climbing routes to try. It's so much fun that you might even end up hoping for rain as it's one of the most exciting things to do in Dublin when it rains.
What combines culture, history, sport and adventure? Experience Gaelic Games: a brilliant, immersive experience that allows you to try some of the world's oldest sports, learn their history, and have a laugh while you're at it.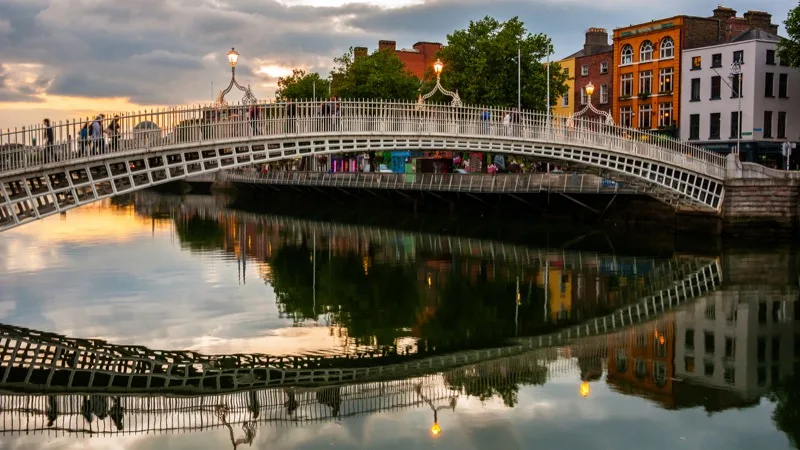 See the River Liffey, and the city of Dublin, from a new perspective with City Kayaking. Float along the river, and learn all about the city from an experienced guide. This is great for beginners, as the tour is guided, and the pace is gentle and is a really unique thing to do in Dublin.
You've probably heard of an escape room, but have you heard of an escape boat? Try something a little bit different when you visit Dublin, at the world's first floating escape room. Solve the puzzles and crack the codes in an attraction that's more than a little unusual.
If you're looking for family friendly things to do in Dublin then this should be on your list! Just 20 minutes outside of Dublin, in the Dublin mountains, is Glencullen Adventure Park, a playground for adventurous mountain bikers. There are a number of different trails for varying abilities, as well as walking trails for those more steady on their feet. Look out for the 'Giant's Grave', a 4000-year megalithic wedge tomb along the way.
The Guinness Family once called this piece of land home, but these days it's more about blooms and less about beer. Find rose gardens, woodlands, sporting facilities and even a river, for a stunning day out in the great outdoors.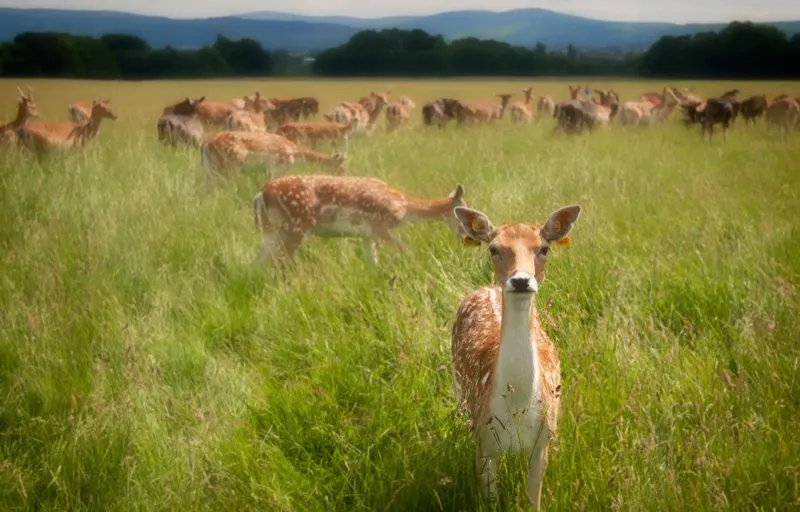 Boasting the title of the largest enclosed public park in any capital city in Europe, Phoenix Park was originally a hunting park when it opened in 1747. These days, it's home to a zoo, flower gardens, wildlife, and plenty of space to stretch out and relax.
Go Shopping in Dublin
Things to do in Dublin for shopaholics

This Irish art and design shop is the perfect place to pick out a souvenir that's more interesting than a fridge magnet. Showcasing emerging local artists and designers, this shop and gallery is packed full of one-of-a-kind pieces
This independent concept store is the kind of place where you want to walk out with everything. With homewares, stationery, jewellery and beauty products to choose from, the only question is: how much room do you have in your suitcase?
This jewellery design studio, founded by three sisters in 2012, does exactly what the name implies. Each piece of bespoke jewellery is designed with love, and then created by robots (or laser cutters). The finished product is a piece of jewellery you'll treasure for ever.

If you're lucky enough to be in Dublin on the last Sunday of the month, then don't miss the Dublin Flea Market, where you can rummage for vintage clothes, handmade goods, books and vinyl, and plenty more.
One of the longest-running markets in the city, Liberty is also one of the best known and most loved of Dublin's markets. The building is jam-packed with books and clothes, furniture and bric-a-brac, and the prices are surprisingly low!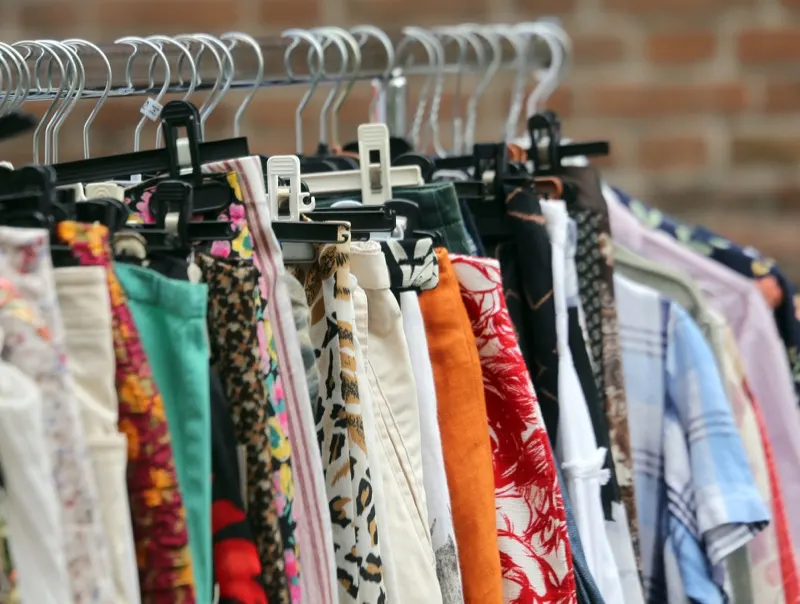 Every Saturday afternoon, The Grand Social, a live music venue, hosts this vintage market, with vintage shops from around the city selling their wares along with individual stallholders. There's usually a DJ playing along, which makes for an upbeat shopping experience.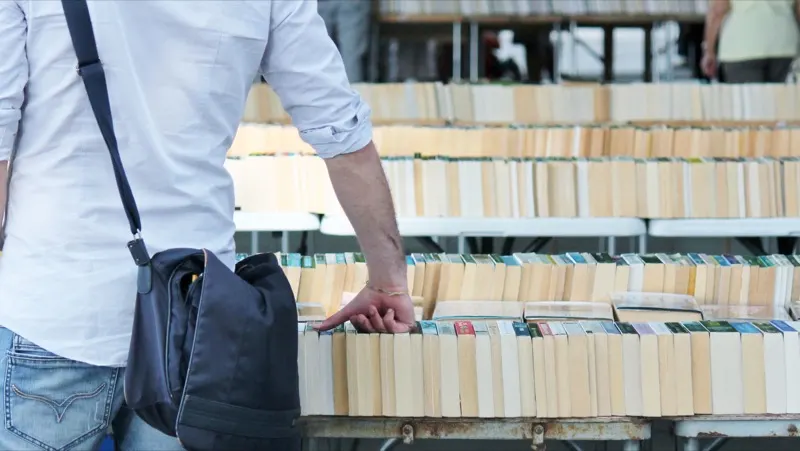 Every Saturday and Sunday, when the nightlife has died away and the sun has come up, Temple Bar hosts a bustling book market that sells books new and old, as well as rare books and even some vinyl.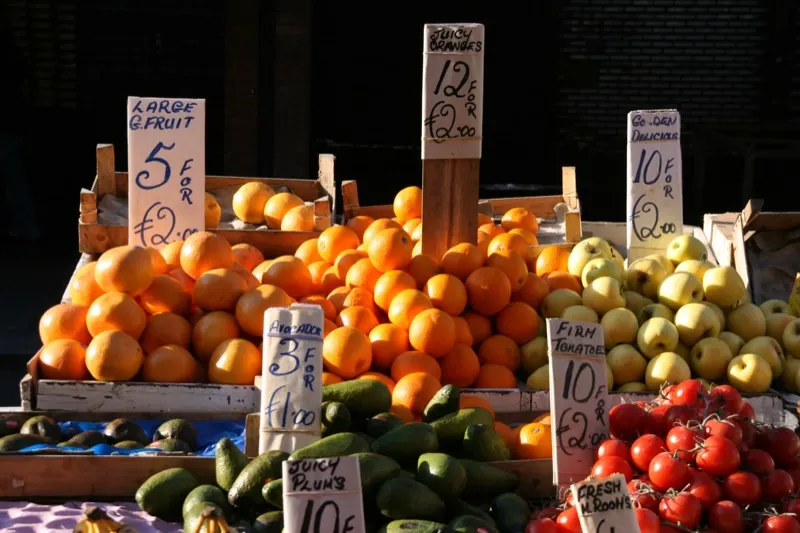 If you're looking for things to do in Dublin on a Friday, get yourself down to Leopardstown Race Course to explore one of the oldest farmers markets in Ireland. This is especially worth a visit if you're staying in an Airbnb (or any self-catered accommodation) and want to enjoy a taste of Dublin.
Eat Mouthwatering Dishes
Things to do in Dublin and places to eat for foodies
Dublin's food scene is as varied as it is incredibly tasty. Whatever you're in the mood for, you'll find it in the city. But if you're looking to sample some of the highlights, these dishes are a good place to start.
42. Sea salt ice cream at Murphy's
This artisan ice creamery has something of a cult following in Dublin. It could be to do with the milk they use, which comes from a rare cow that's native to Ireland. Or it could be the incredible flavours they create, like sea salt or brown bread.
43. Burrito at Boojum

This popular Mexican restaurant chain is the perfect place to pick up a delicious meal on the go. Their burritos have won awards, and it's easy to see why. Simple, delicious, and hearty – nothing beats a good burrito (especially after a night out in Temple Bar)!
This independent cafe is a household name in Dublin, thanks to its simple, quality food and its delicious vegan and vegetarian options. They serve lunch and dinner, too, but it's their breakfast that's truly legendary.
45. Coffee at 3fe
Looking for a great coffee to start your day in Dublin? 3fe (Third Floor Espresso) cafe is the place to go for an artisan caffeine fix (along with delicious scones). They roast their own beans, which they sell on site, so you can even recreate the experience at home!

Bunsen frequently makes an appearance on 'best food in Dublin' lists thanks to its small but incredible menu of simple burgers and fries. It's greasy, tasty, and guaranteed to satisfy.
47. Fish burger at Fish Shop
This isn't your average greasy fish and chip shop – this restaurant on Benburb Street prides itself on quality, locally sourced ingredients. They're certainly not pretentious, and neither is their incredible fish burger. Just try it before you turn your nose up at the thought!
This trendy doughnuttery is a sweet tooth's heaven, serving freshly-made doughnuts every day. Try flavours like 'The Crime Scene' (red velvet and cream cheese) or 'Banoffee Autopsy', but go early, as once they're sold out, the cafe closes for the day.
49. Truffle ravioli at Terra Madre
This unassuming basement restaurant is home to some of the best Italian food in the city, and it's famous for its truffle ravioli. But whatever you order, you're bound to leave with a smile on your face.
50. Guinness and oysters at The Old Spot

Something of a classic Irish pairing, Guinness and oysters can be spotted on menus all around the city. But the best in Dublin, apparently, can be found at The Old Spot, a gastropub that's been recommended in the Michelin 'Eating out in pubs' guide three years running.
Have you visited Dublin before? Is there anything else you think should be on the list of things to do in Dublin?