Road tripping around Ireland has been on my bucket list for as long as I can remember. It's the combination between beautiful scenery, vibrant cities and quaint towns that captured my interest and I've longed to drive along the Wild Atlantic Way with my car windows down and the radio blasting out my favourite songs.
An Irish road trip was a dream I'd been putting off because I was a little worried it wouldn't live up to my very high expectations. I've followed countless bloggers and Instagrammers as they've journeyed around the beautiful country. I've seen their epic photographs of jaw-dropping coastal views, colourful towns and old-fashioned pubs bustling with musicians and I was worried my own experience wouldn't live up to the hype.
But you can all breathe a massive sign of relief because my Irish road trip was every bit as incredible as I'd hoped. Actually, it was even better than I'd hoped because I was blessed with glorious sunshine every day and I met some wonderful people along the way. (Phew, that would have been awkward if it wasn't so great!)
I teamed up with Jurys Inn for my Irish road trip as I travelled from Belfast to Galway to Dublin to Cork. I stayed in their lovely city centre hotels at all four destinations and they were each a perfect base for my adventures.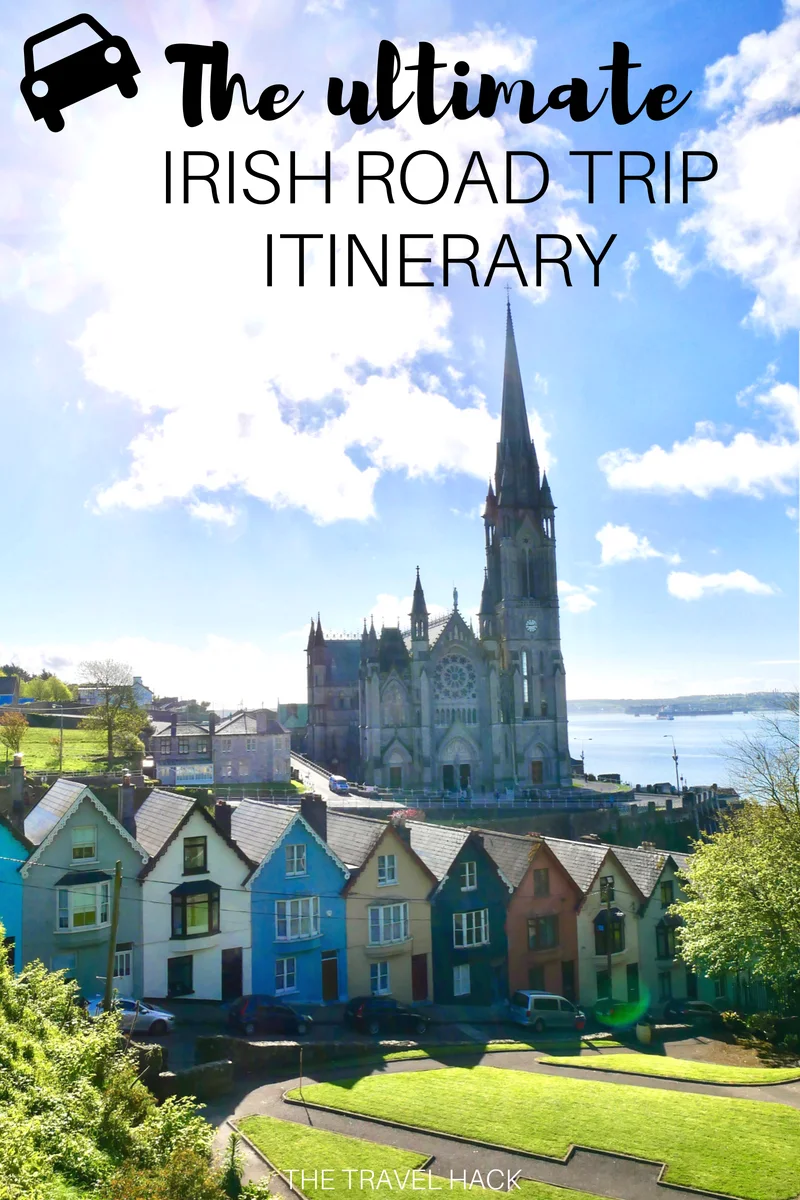 Here's the itinerary for my 1 week Irish road trip and below I've got lots of suggestions for things to see and do in each place and ideas on where to eat and drink.
Day 1 – Fly to Belfast
Pick up hire car at Belfast airport
Whole day in Belfast to explore
Day 2 – Morning in Belfast
Afternoon – drive to Galway
Late afternoon and evening to explore Galway
Day 3 – Drive along Wild Atlantic Way to Cliffs of Moher
Drive back to Galway for the night
Day 4 – Drive to Dublin
Late afternoon and evening to explore Dublin
Day 5 – Full day in Dublin
Day 6 – Drive to Cork
Full day to explore Cork
Day 7 – Morning in Cork
Drop car off at Cork Airport
Fly home
Belfast
Belfast is one of those cities that almost always takes visitors by surprise. It's not that anyone expects not to enjoy the Northern Irish capital. It's just that they don't quite expect to fall in love with the place. But that's exactly what happens when you experience the history, the food, the culture and most of all, the friendly welcome you'll receive when you visit Belfast.
This was my third trip to Belfast which was a really lovely feeling because I finally feel like I know the city and know how to get around. It's so nice being able to stroll along familiar roads and not have to keep checking Google Maps every 5 minutes!
Set along the banks of the River Lagan, Belfast was once a major port – where the Titanic was famously built – and the biggest producer of linen in the world. Since then, it's experienced an incredible amount of change, including The Troubles, a devastating conflict that lasted for some 30 years.
But in spite of its past – or perhaps because of it – Belfast has transformed itself into a vibrant destination that tourists are flocking to, and for good reason. No matter what you come here for – the history, the food, or maybe just the craic – you'll find it on the streets of Belfast.
My first activity in Belfast was a Black Taxi Tour. This is a tour of Belfast with a black cab driver but it's not a whistle stop tour of the famous sights like you might imagine. This tour takes passengers around the city to tell the story of 'The Troubles' in Belfast. It's an informative and unbiased account of what happened during the violence between Catholics and Protestants and it was incredible to hear about it from someone who was there and experienced it all. I was really surprised by how unbiased it was and my driver didn't tell me he's Catholic until the end of the tour. It was horrific to hear about some of the things that happened but the tour was actually quite entertaining. My driver was fun and energetic and his stories brought the city to life and helped me understand the history of Belfast in a way that no museum or book ever could.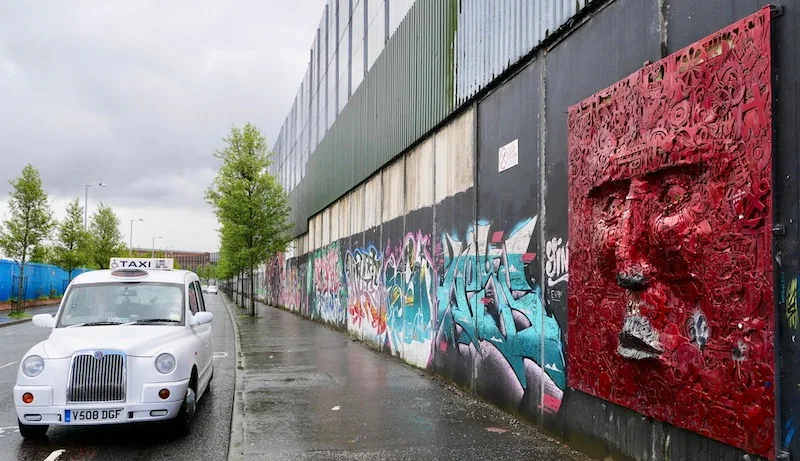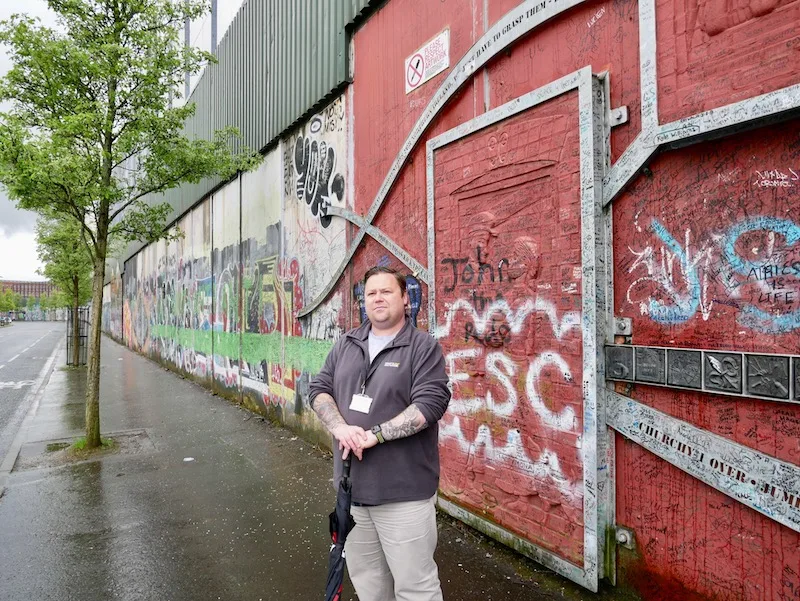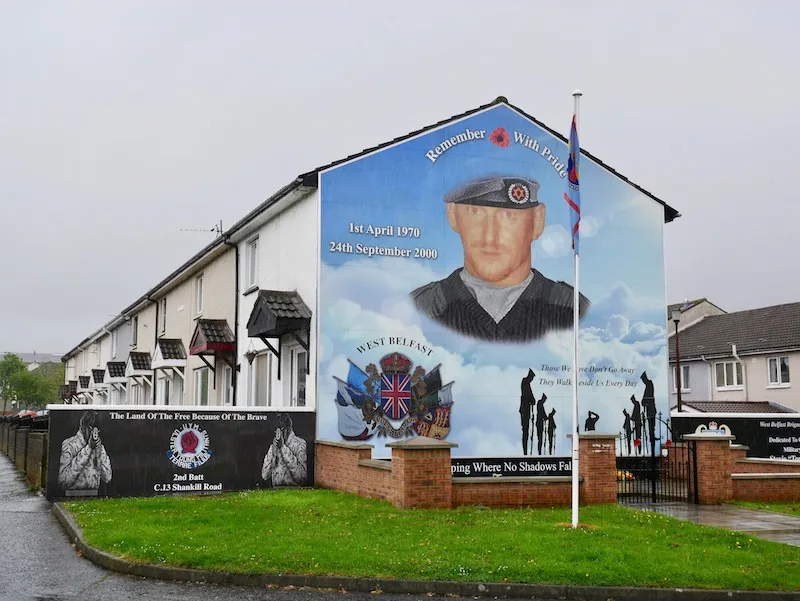 After the 90 minute tour I stumbled out the back of the cab like I'd just watched a really intense film. It felt like I'd really been there as I listened to all the stories my driver told.
In need of some fresh air, I walked down to the Titanic Quarter to stroll along the waters edge and visit the Titanic Museum which quickly became one of my favourite museums. It starts like a regular museum, telling the history of Belfast and the building of the Titanic, but then you move along and there's an electronic dark ride, you can explore the shipyard and go in a huge cinema room to see scuba divers exploring the wreck today. I've got to admit, I'm usually in and out of museums in 30 minutes but I stayed here for hours because there was so much to see.
I spent my evening around the Cathedral Quarter of Belfast where there are loads of really nice bars and restaurants and a very cool vibe for a night out.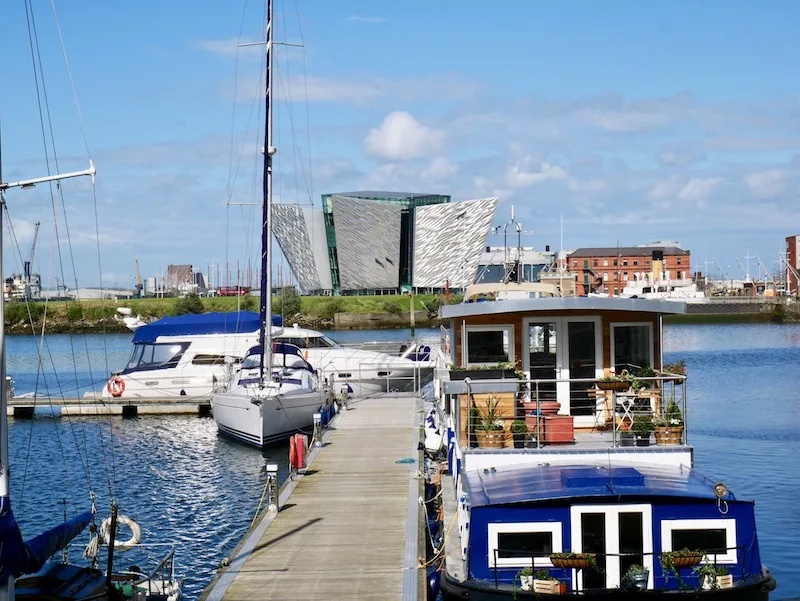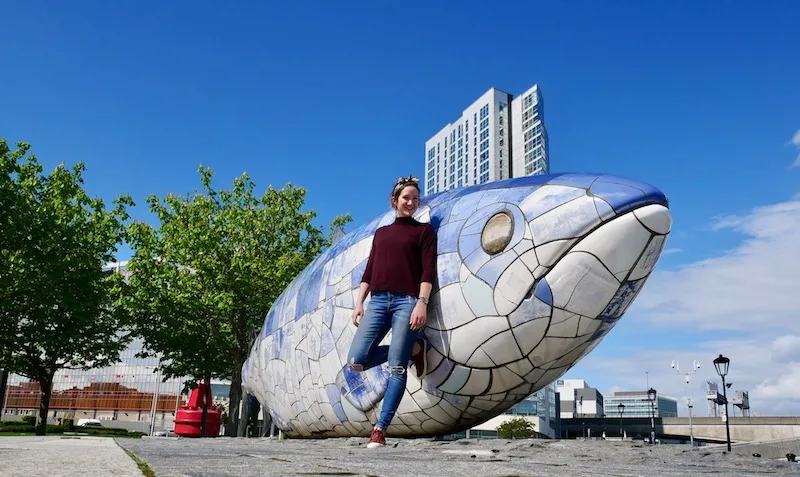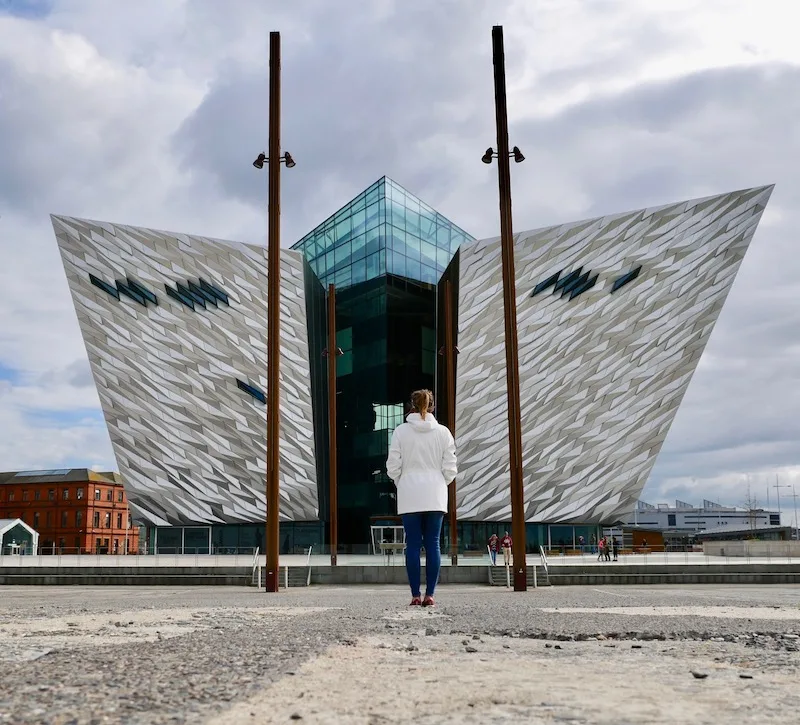 Top 5 things to do in Belfast
Titanic Belfast
Black Taxi Tour
Crumlin Road Gaol
Belfast City Hall
St George's Market
5 best places to eat and drink in Belfast
Crown Liquor Saloon
The Perch Rooftop Bar
Made in Belfast
Harlem
Muriel's
Where to stay in Belfast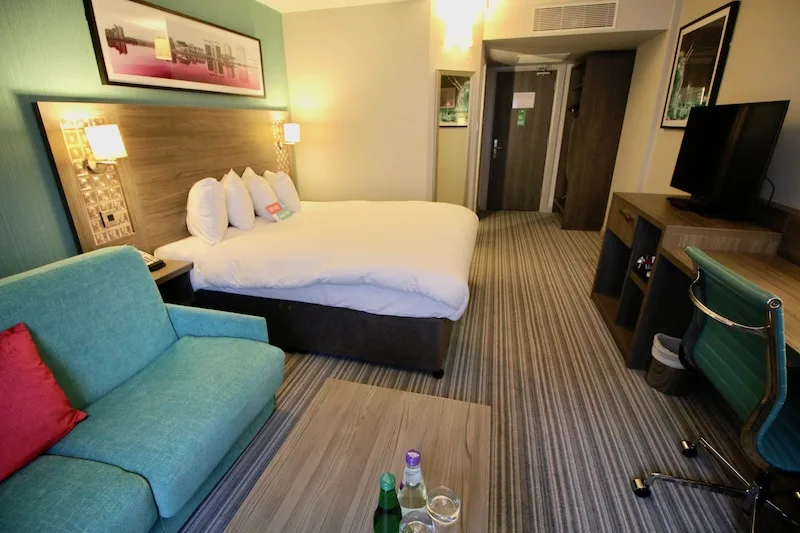 I stayed at Jurys Inn Belfast which has just had a £2 million refurb so everything was fresh and new including their DREAM beds which are just incredible. It was really modern and sleek but also cosy (the perfect combo for a hotel if you ask me) and it was really handy to have a Costa and a nice bar/restaurant downstairs. The location is perfect as you can walk everywhere you'd want to be and there's also parking next to the hotel for anyone else who's driving.
Galway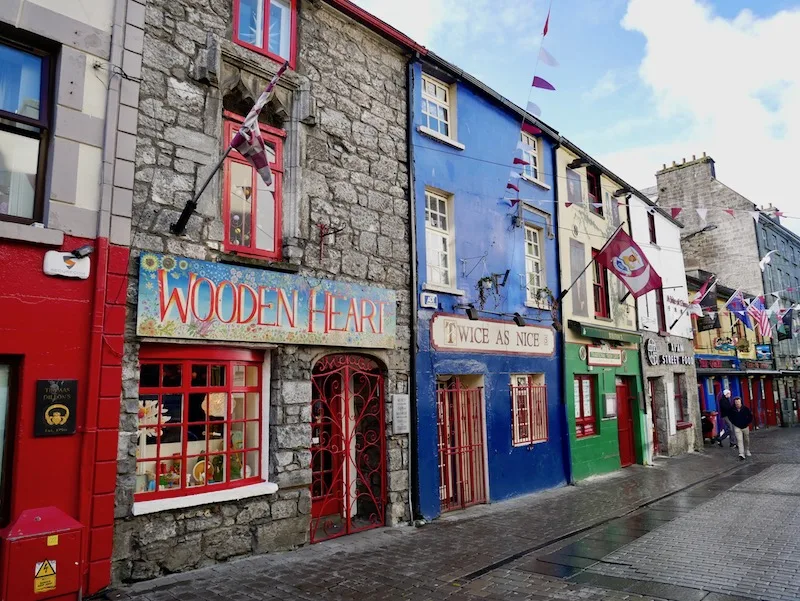 Galway was probably the biggest surprise for me during my Irish road trip because I absolutely fell in love with this beautiful little city. So many people take weekend trips to Dublin or Belfast but barely anyone I know has taken a weekend break to Galway and I don't understand why!
Tucked away in a harbour along the west coast of Ireland, Galway is often considered to be a gateway to some of the country's most stunning sights. But the city itself is worth exploring too, with its quaint cobbled streets and vibrant nightlife, not to mention its burgeoning food scene. In fact, it's got so much to offer that it was recently named European Capital of Culture 2020! If I come back to Ireland for a short break, this is where I'm coming.
Perched on the mouth of the River Corrib, its location gives Galway city the air of a pretty fishing village. Tucked behind the colourful rows of waterside homes and shopfronts, however, is a tangle of buzzy, colourful streets, world-famous live music, fascinating history and a whole lot of fun.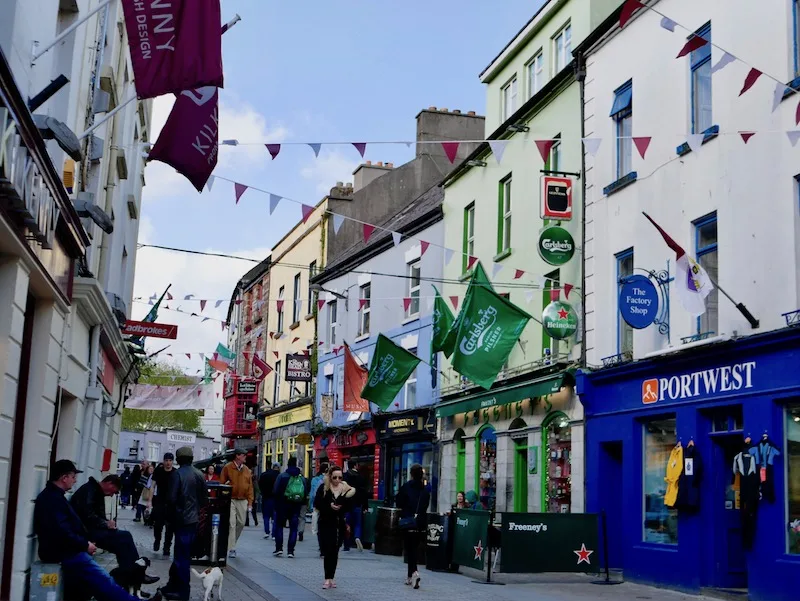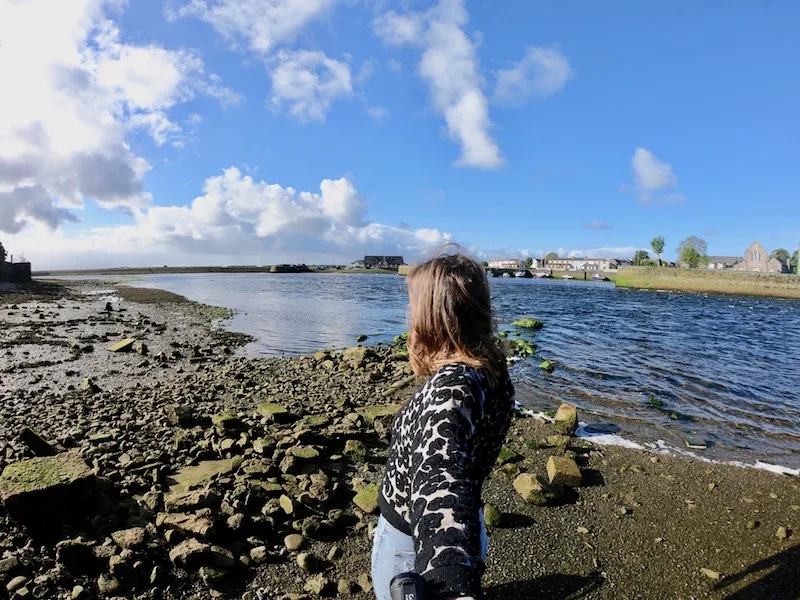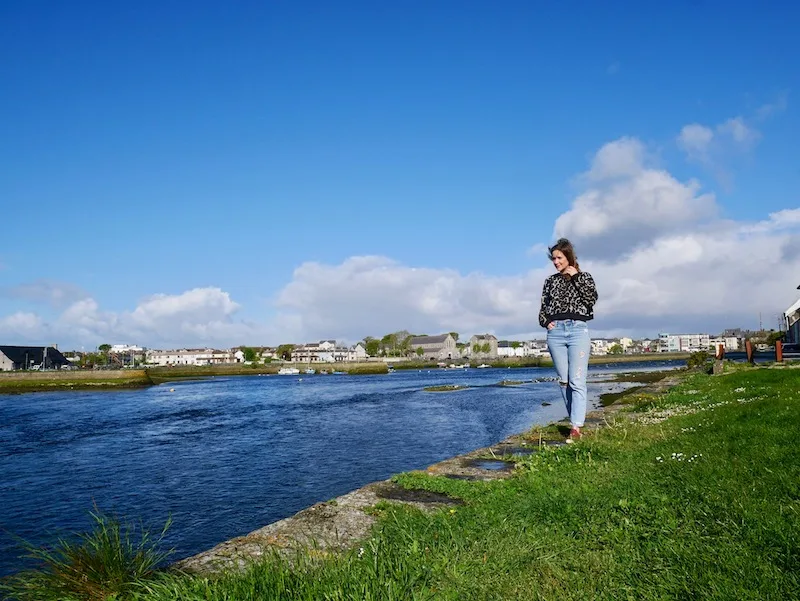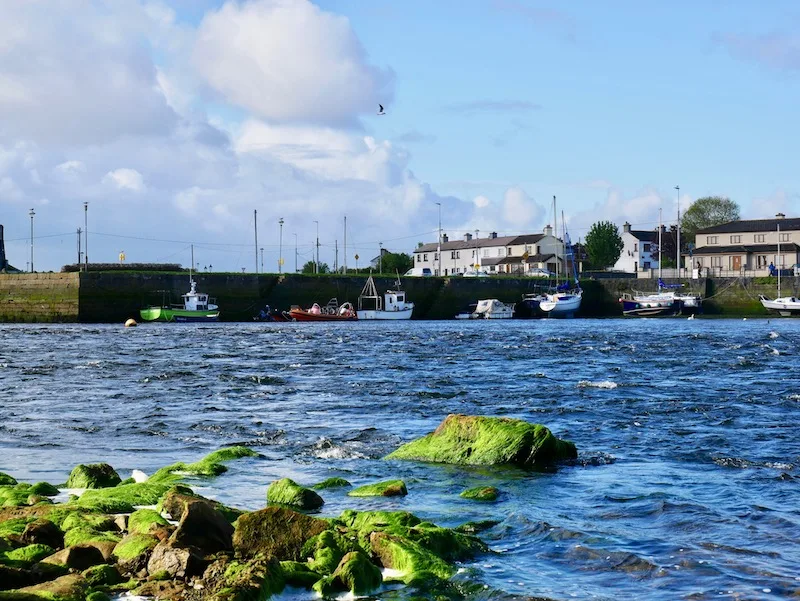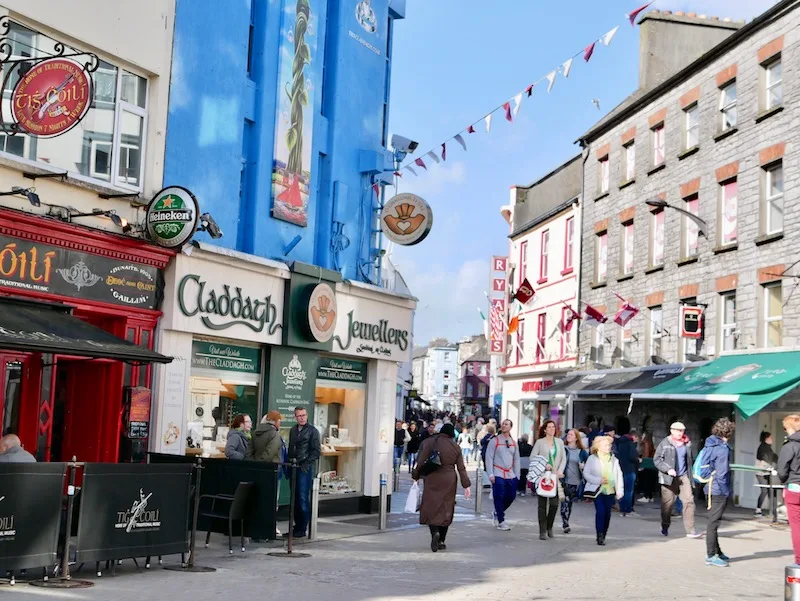 You may be happy to spend your time wandering the streets of Galway and exploring the busy pub culture, but there's plenty to see and do just a stone's throw away, including beaches, scenic walks and of course, the breathtaking Cliffs of Moher.
Visiting the Cliffs of Moher and driving along the stunning Wild Atlantic Way was definitely the highlight of my trip. The drive to the Cliffs of Moher from Galway will take less than two hours but I recommend giving yourself all day. The roads leading there are so beautiful you'll want to make plenty of stops. There are also a lot of places to eat and drink along the way so make a full day of it and enjoy the views. When you arrive at the Cliffs of Moher you can walk for miles in both directions so get away from the tourists who will crowd near the visitor centre and make your way to a less crowded spot. I took the path to the right and walked for about an hour.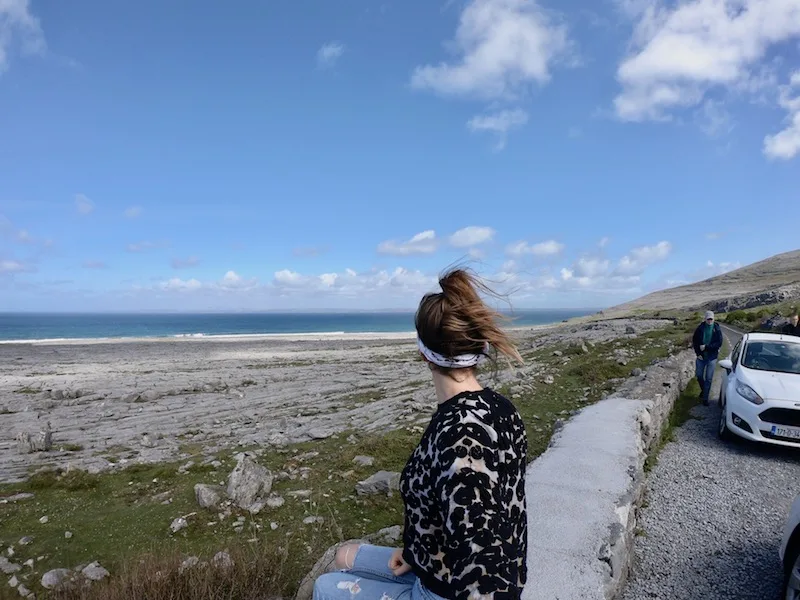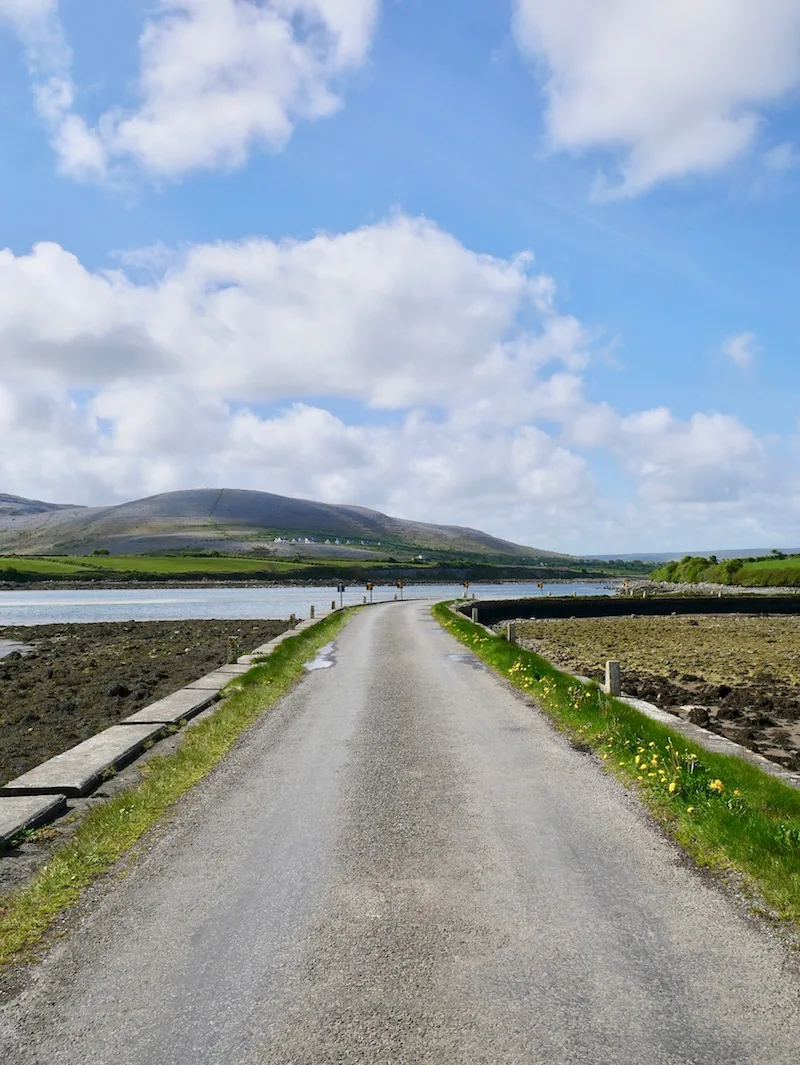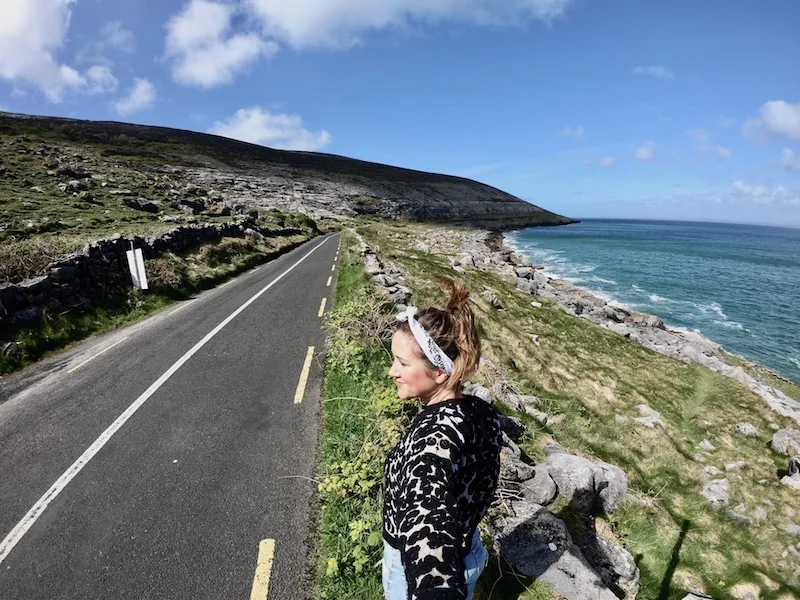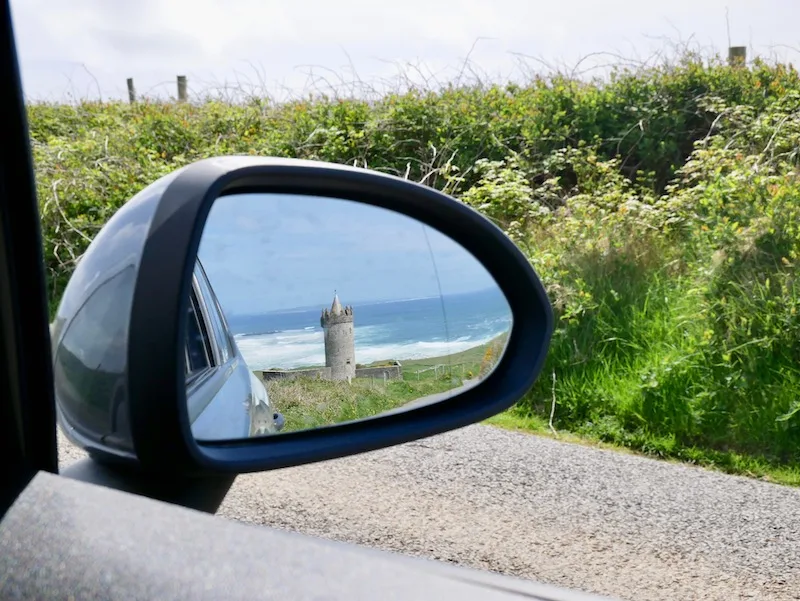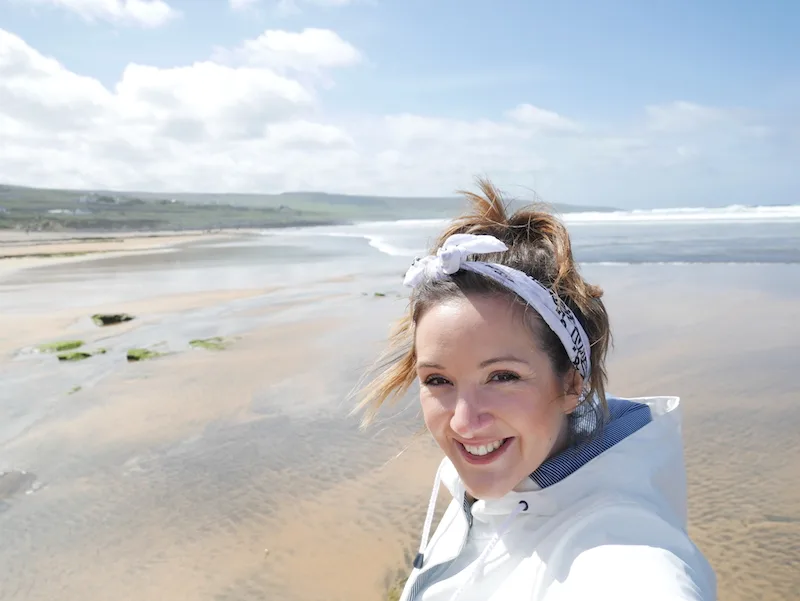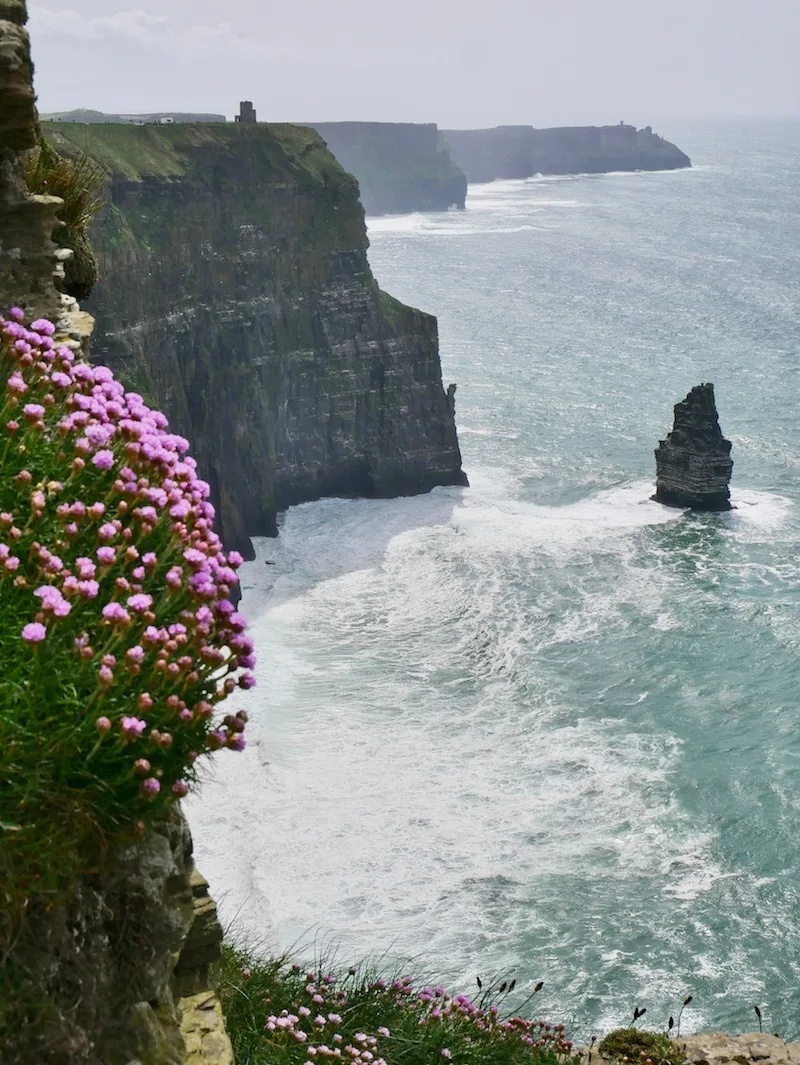 Top 5 things to do in Galway
Live Music at the Roisin Dubh
Salthill Beach promenade
Charlie Byrne's Bookshop
Spanish Arch
Cliffs of Moher
5 best places to eat and drink in Galway
Pullman Restaurant
Dough Bros
Fish & Chips at McDonagh's
Tigh Neachtain
Kai
Where to stay in Galway
I stayed at Jurys Inn Galway, another gem of a hotel that couldn't possibly have a better location. It's on the corner of the historic city centre so if you walk in one direction you're just steps away from the bustling streets, but if you walk in the other direction you're at Galway Bay where the tranquil water will make you feel a long way from the city! There's also a scenic beer garden alongside the River Corrib. Again, there's parking just next door but I've got to warn you that the carpark is pretty tight so if you've got a big car you might prefer to park across the road.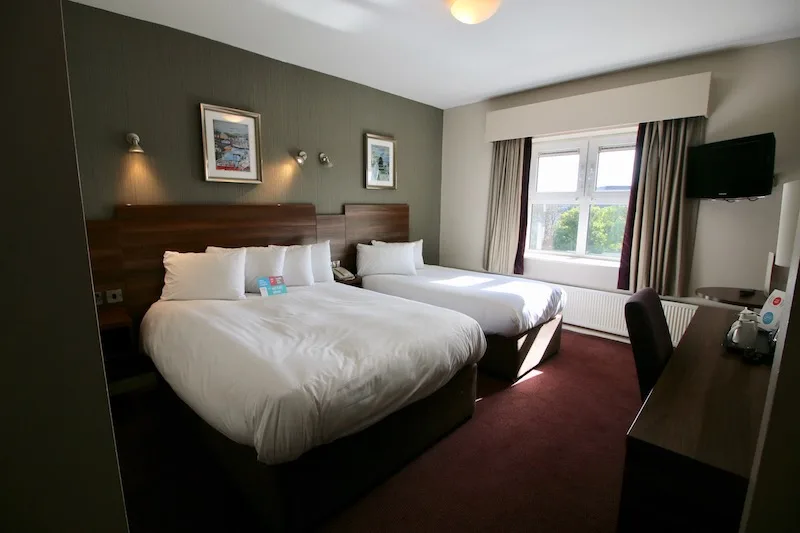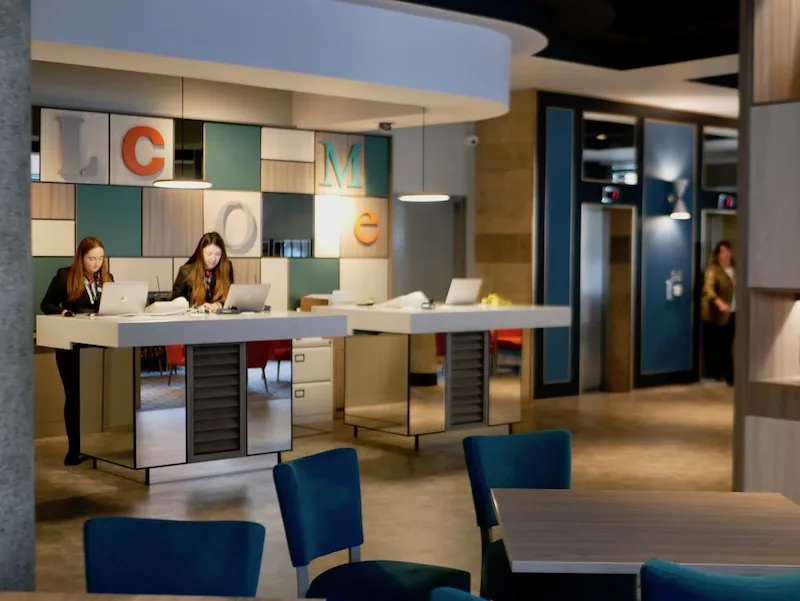 Dublin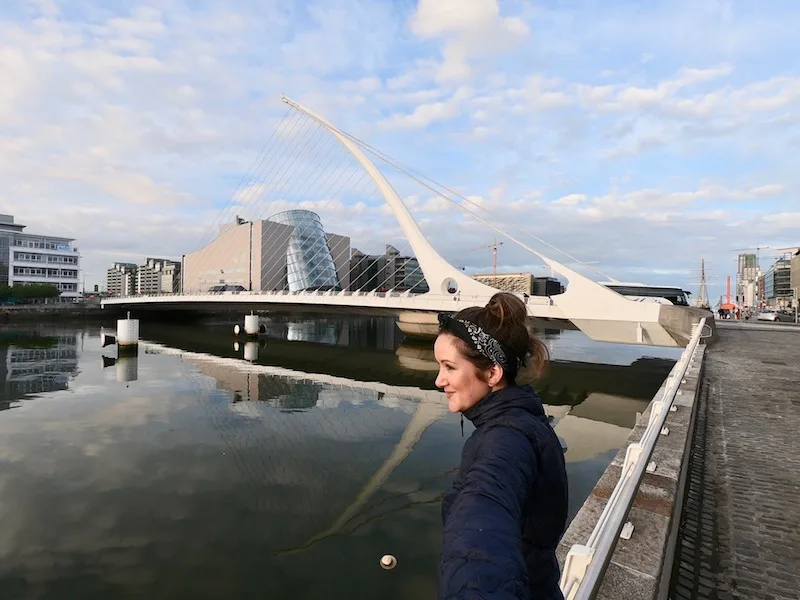 It's fair to say that the city of Dublin needs no introduction. The Irish capital is famous for a number of things, including its bars, its beauty and even its books. Although many visitors pop to Dublin for a quick weekend break, or on their way to other destinations around the country, it's one of those cities where the more you get to know it, the deeper you fall in love with it. This was my fourth trip to Dublin so it's fair to say I'm totally in love!
From memorable nights in Temple Bar to browsing a Harry Potter-esque library, or taking in the stunning views stretching along the banks of the River Liffey, it's impossible to get bored in this cosmopolitan (yet staunchly Irish) city.
Even if you're more of a nature-lover than a city seeker, Dublin has plenty for outdoorsy types to enjoy, too. There are rambling parks, rocky coves and sandy beaches, hiking trails and adventure to be found everywhere, if you know where to look for it!
I did something a little different during this trip to Dublin and I took a Ghost Bus Tour! Queueing up at 9pm to board the bus and I felt like I was stepping on to Harry Potter's Knight Bus. I'm not going to lie, I was actually pretty terrified to be boarding this bus alone but, thankfully, I found a girl roughly my age who was travelling with her parents so I stuck to them during the scary parts! The tour is somewhere between a fun, immersive and theatrical show that tells you a little about the horrors, ghosts and ghouls of Dublin. It's also really informative too as the bus takes you to some creepy locations around the city and you're scared silly in a cemetery! This was a fun way to learn about Dublin's history and it's a great night out if you're looking for a booze-free evening.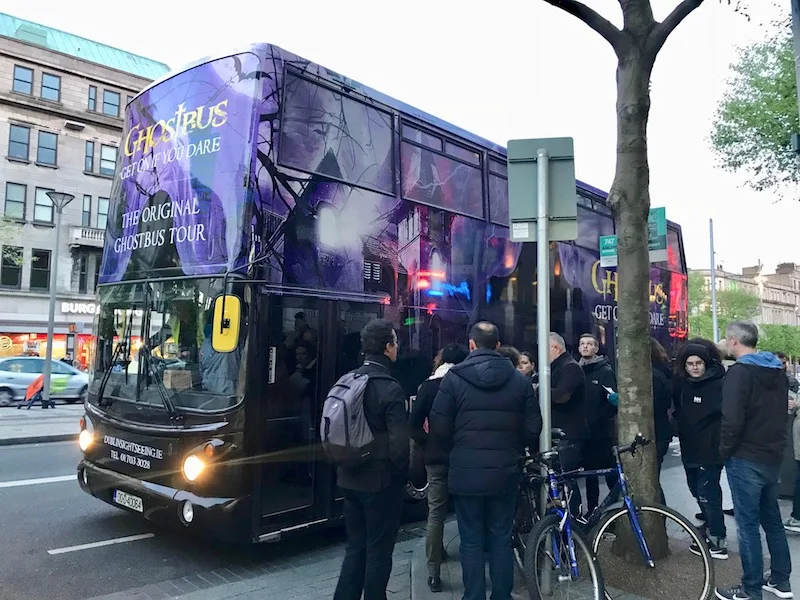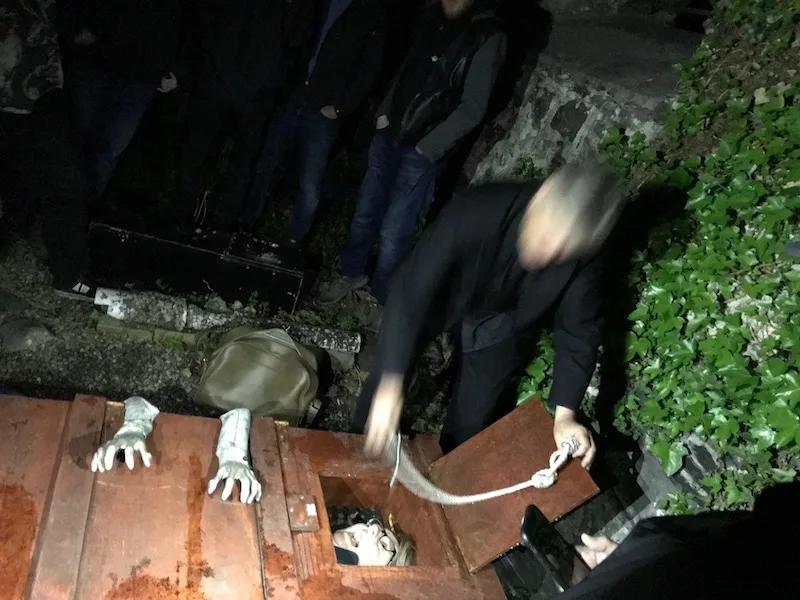 The following morning I visited Trinity College to live out more of my Harry Potter dreams. This really is like walking into a Harry Potter set, especially when visiting the Book of Kells.
Travel Hack Tip: It gets really busy in the Old Library so, if possible, I recommend visiting on a week day or as late in the day as possible. I visited at 10am on a Saturday morning and it was far too busy to truly appreciate this incredible library.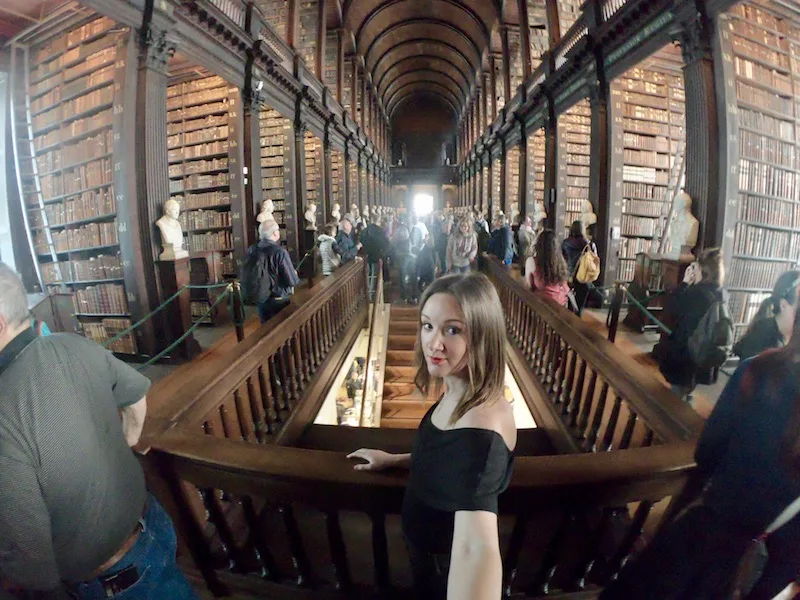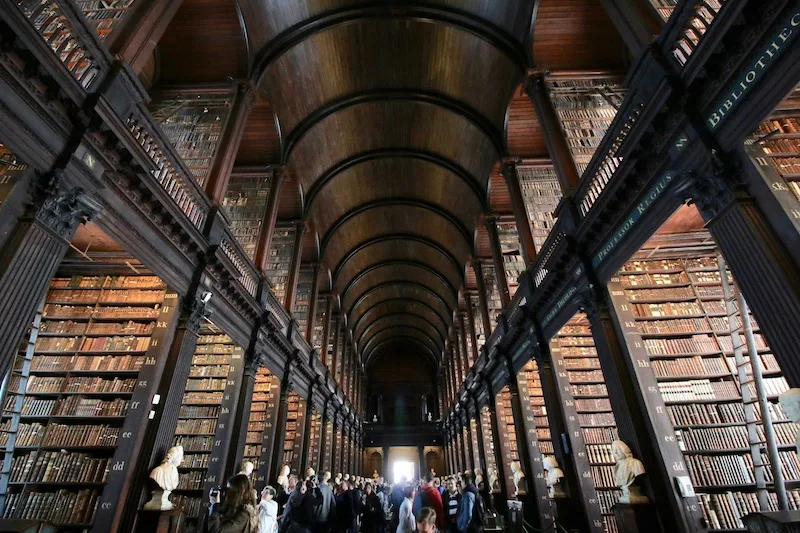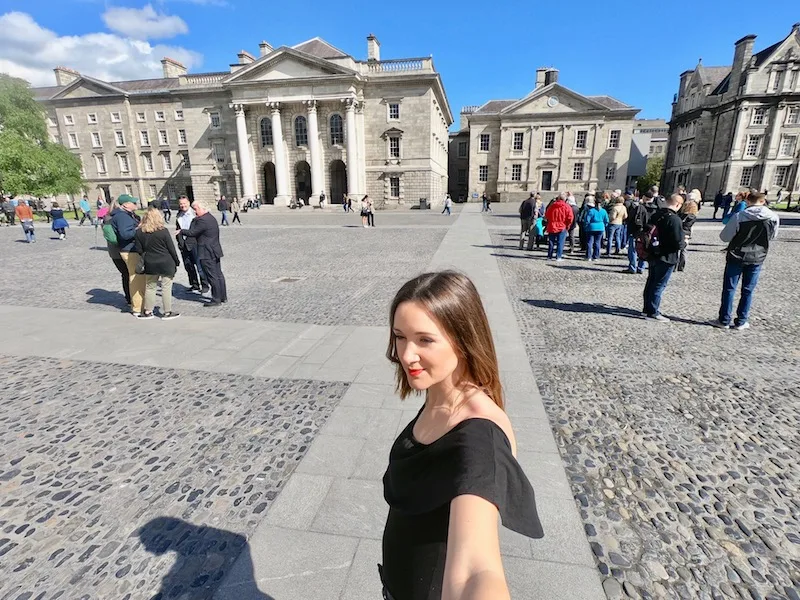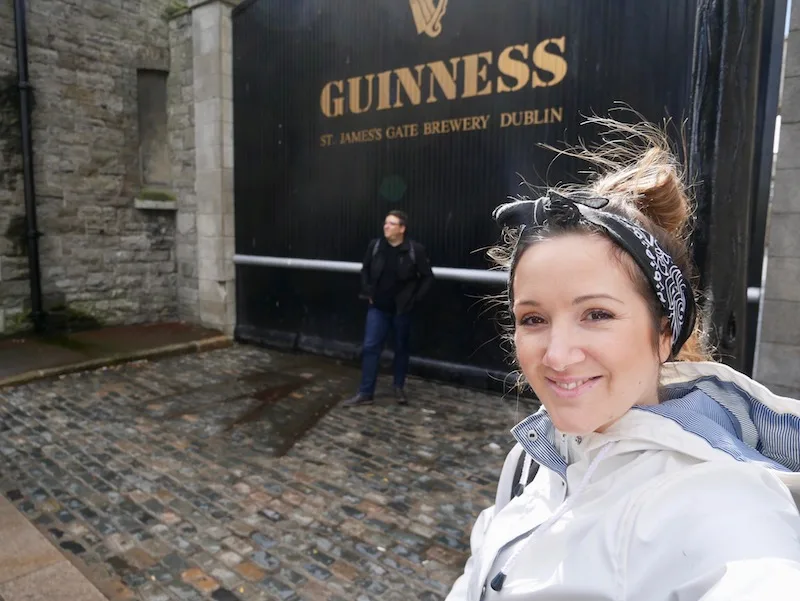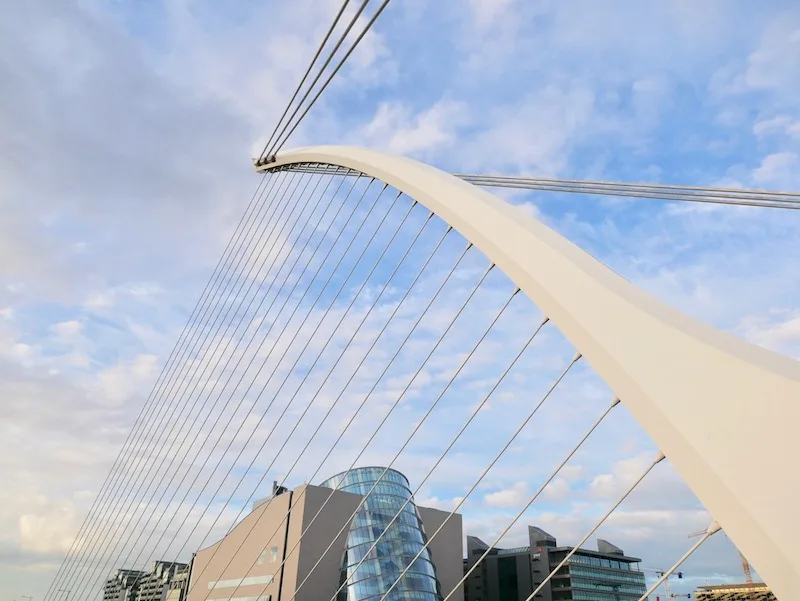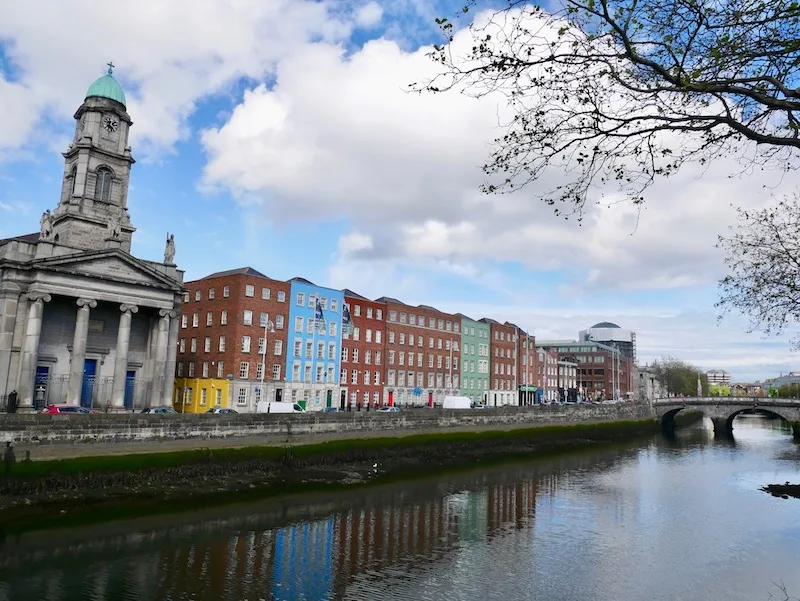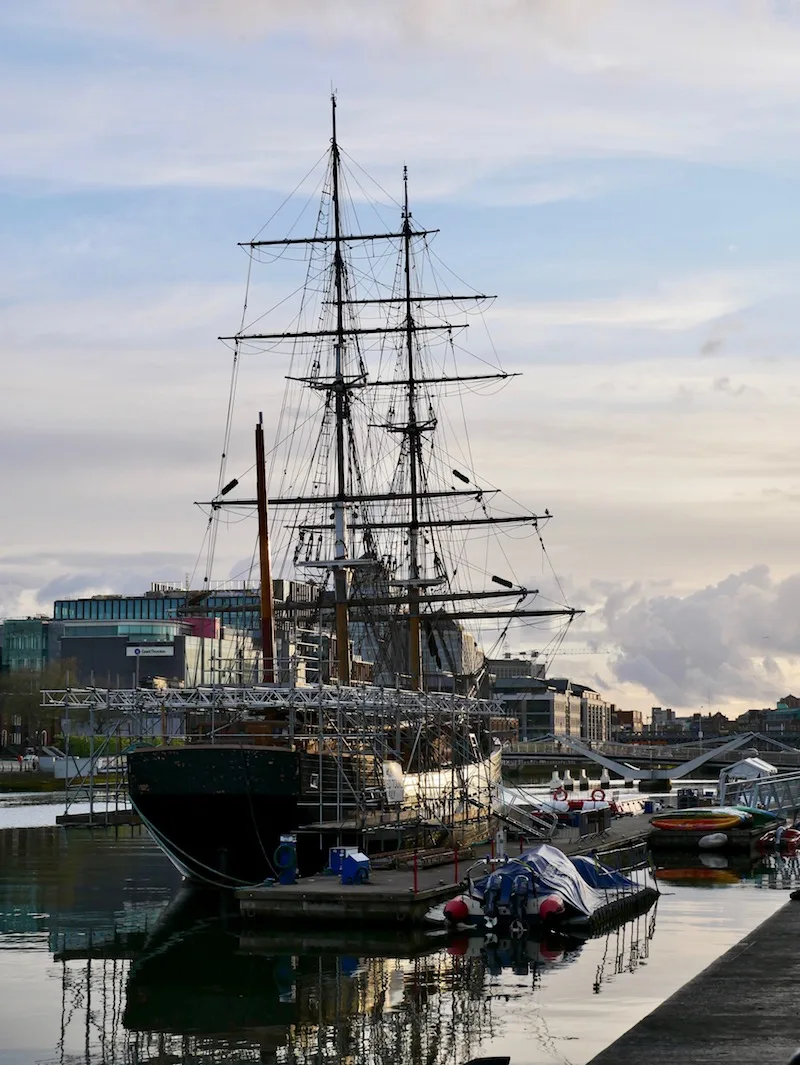 Top 5 things to do in Dublin
Guinness Storehouse
Jameson Distillery
Dublin Ghost Bus Tour
Trinity College
Live Music at The Brazen Head
5 best places to eat and drink in Dublin
The Liquor Rooms
The Temple Bar
Bunsen Burgers
Brother Hubbard
Taco Taco
Where to stay in Dublin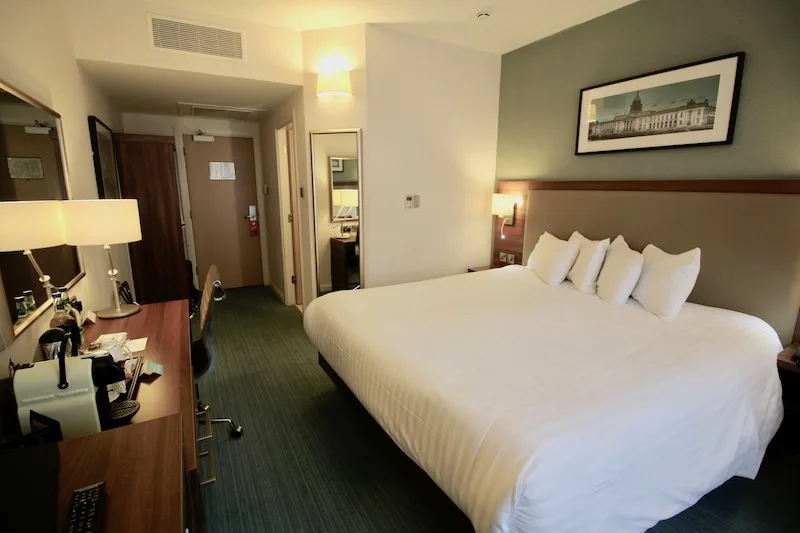 I stayed at Jurys Inn Dublin Parnell Street and the highlights were once again the incredible DREAM beds and the perfect location. All of the breakfasts I had at the hotels were great but this one was particularly notable! I had smoothies, fresh fruit salads, bagels with cream cheese, fresh pastries and a hearty fry-up too. What a way to start the day. I also had an upgraded room in Dublin and I had some extra little treats like chocolates and a Nespresso machine and a slightly more luxurious room.
Cork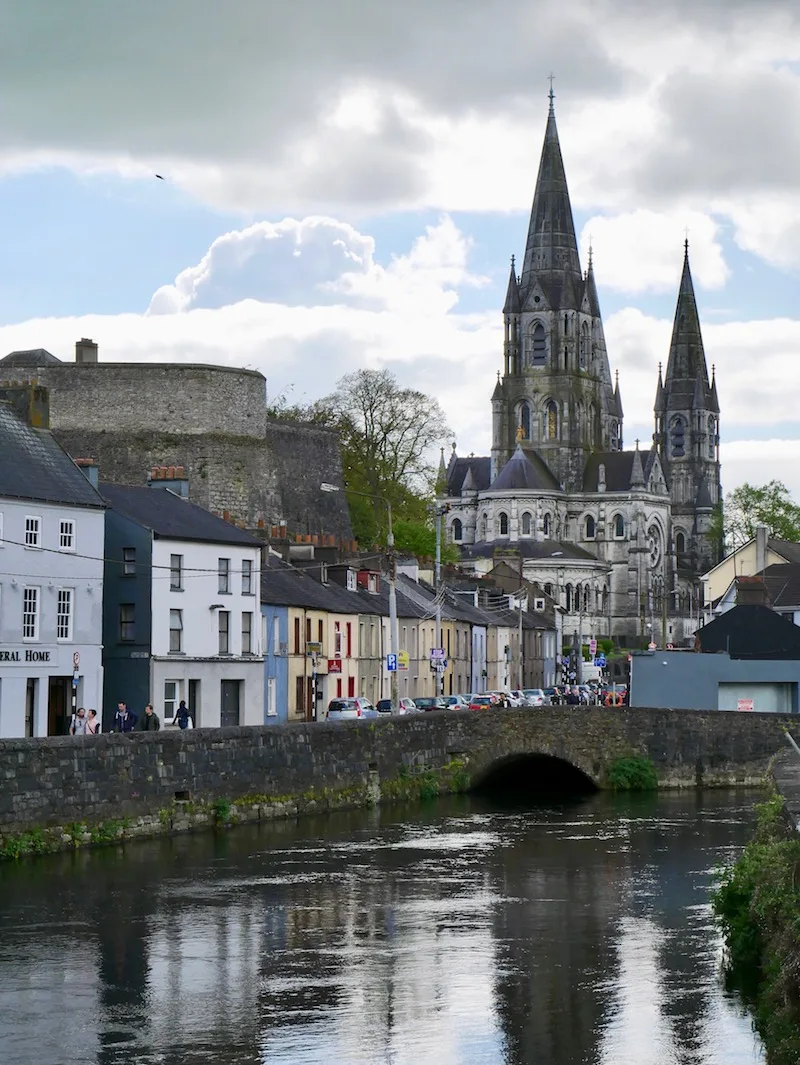 In Ireland's south east, on the River Lee, lies the city of Cork, home to one of the largest natural harbours in the world, and known by many as The Rebel City. This fierce independence is clear to anyone who visits, as Cork has its own distinctive – and lovable – personality. The first thing I noticed when I arrived in Cork was the colour. I think it might be the most colourful city I've ever visited.
This university city is as energetic as it is picturesque, boasting a rich history that melds effortlessly with the modern city Cork has become. Brightly coloured terraced houses sit alongside ancient cathedrals, pretty waterways butt up against city streets, and the natural beauty of the region can be enjoyed without having to go far at all.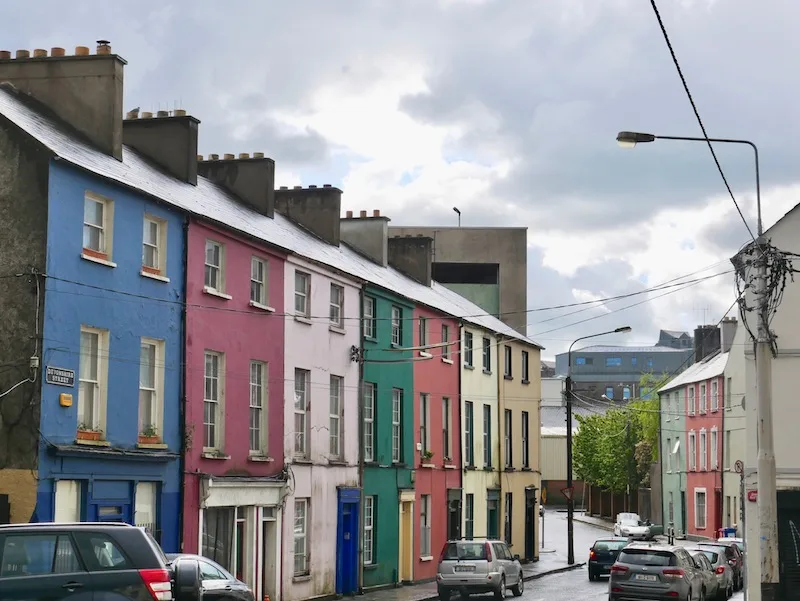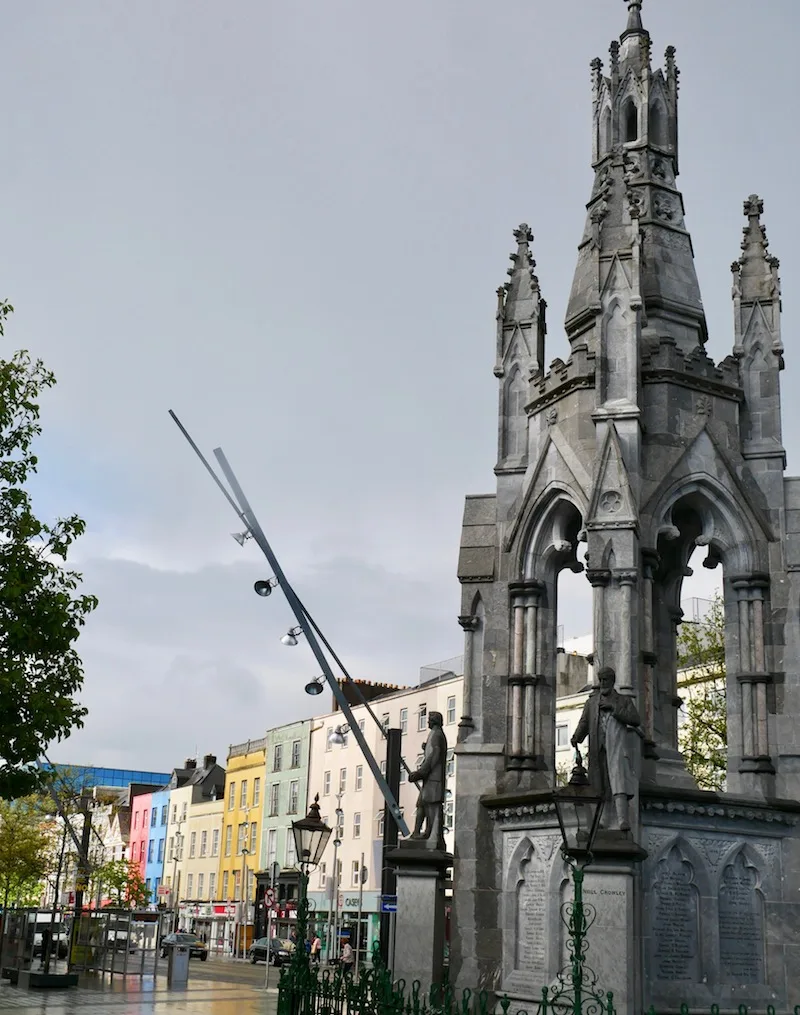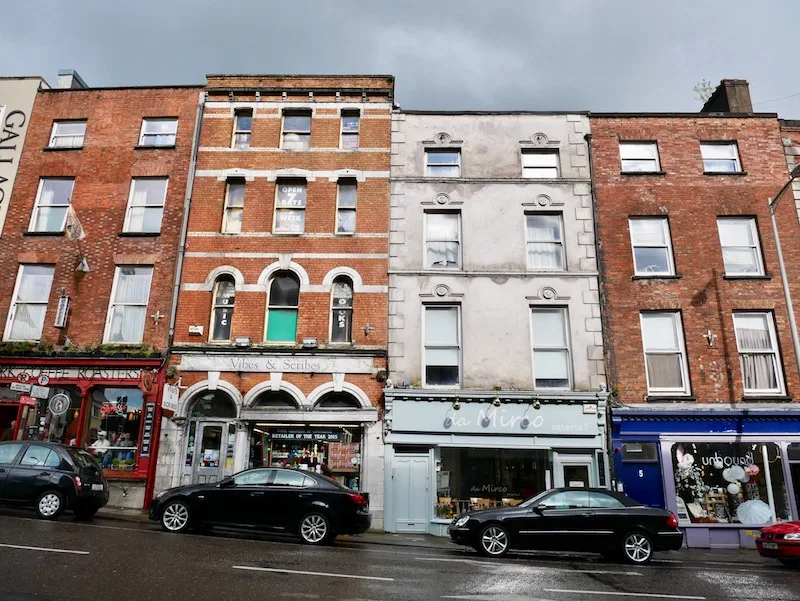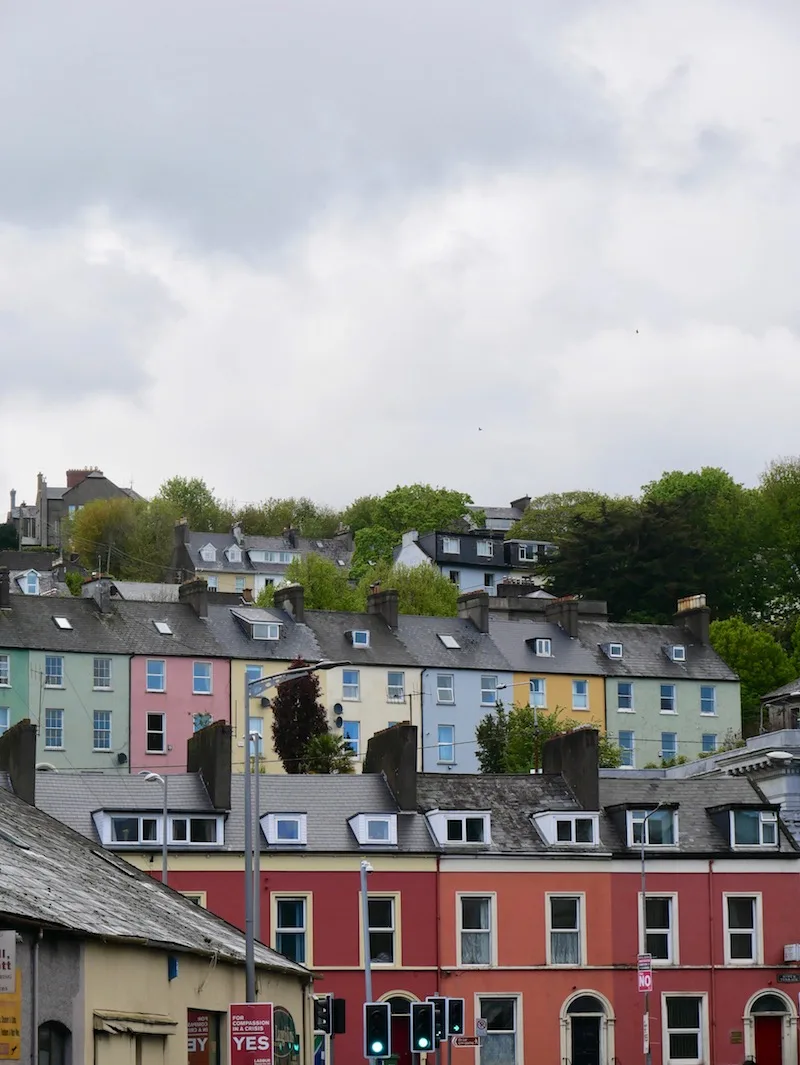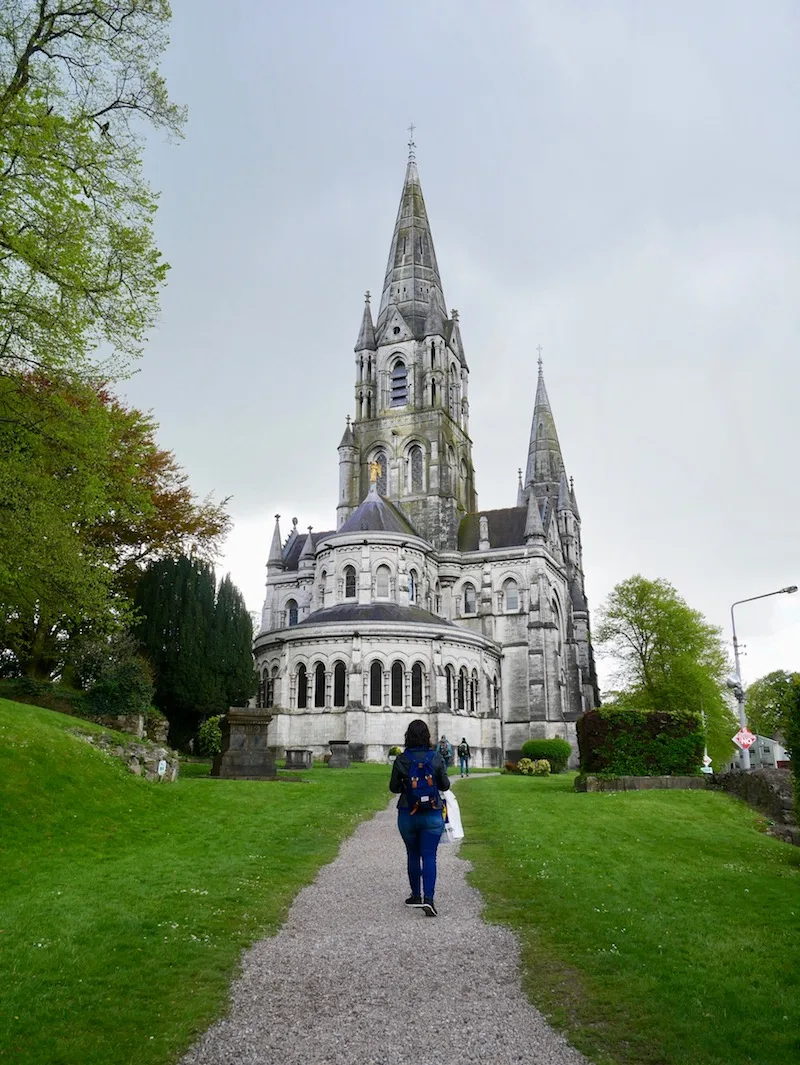 It may be smaller than Dublin, and a little further afield, but make no mistake: Cork is every bit as fun to explore as the country's capital! I loved exploring Cork city centre but I also really recommend driving to the nearby town of Cobh, a pretty island town where you'll feel like you've stepped back in time.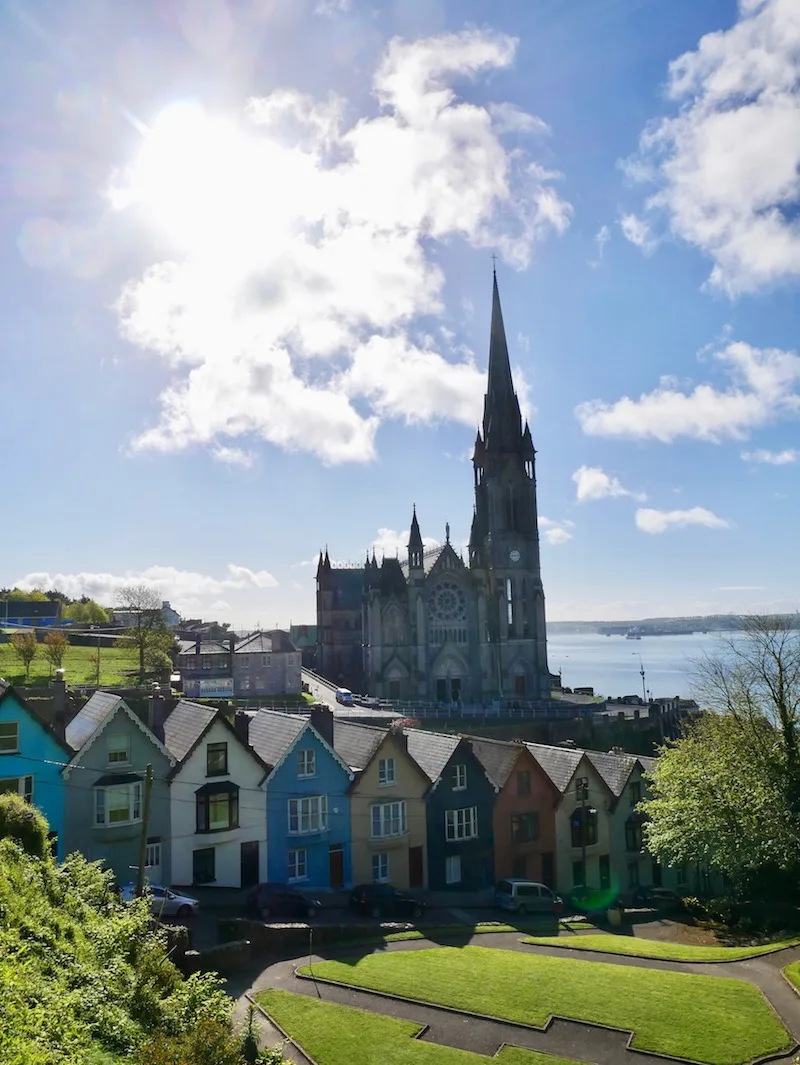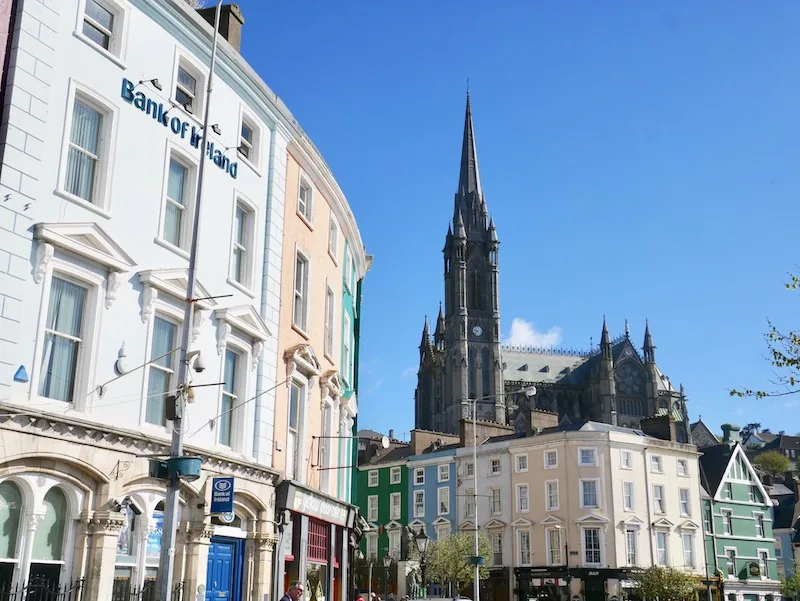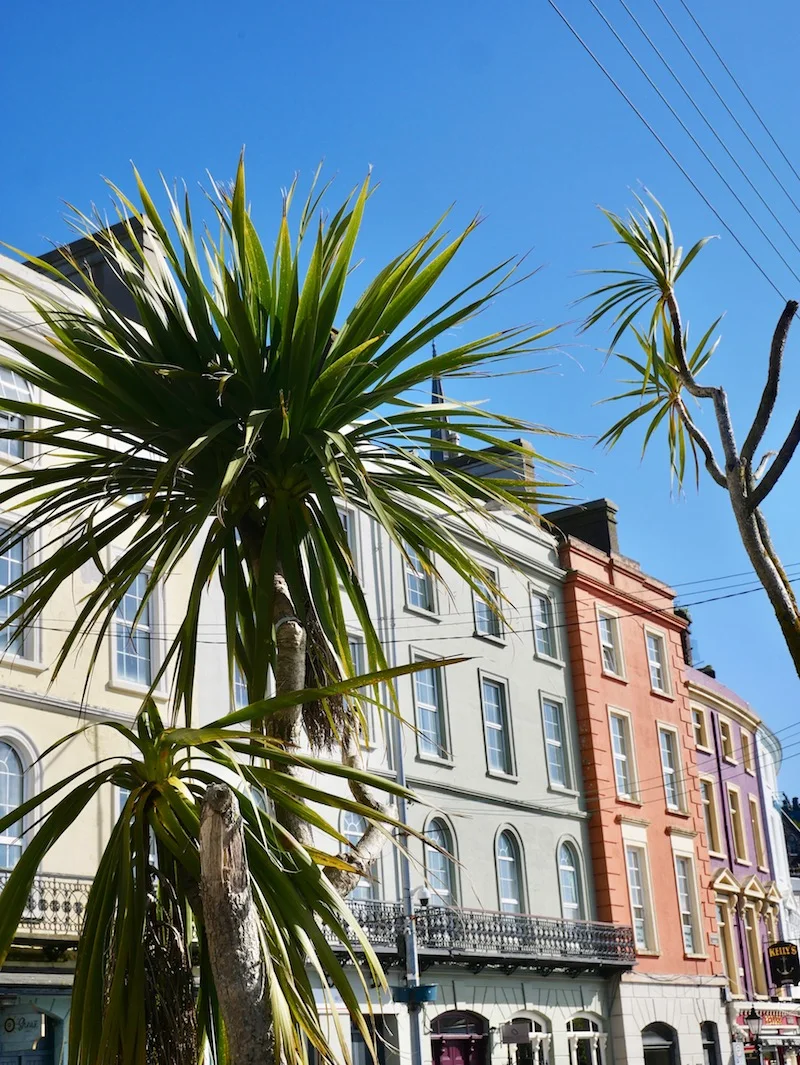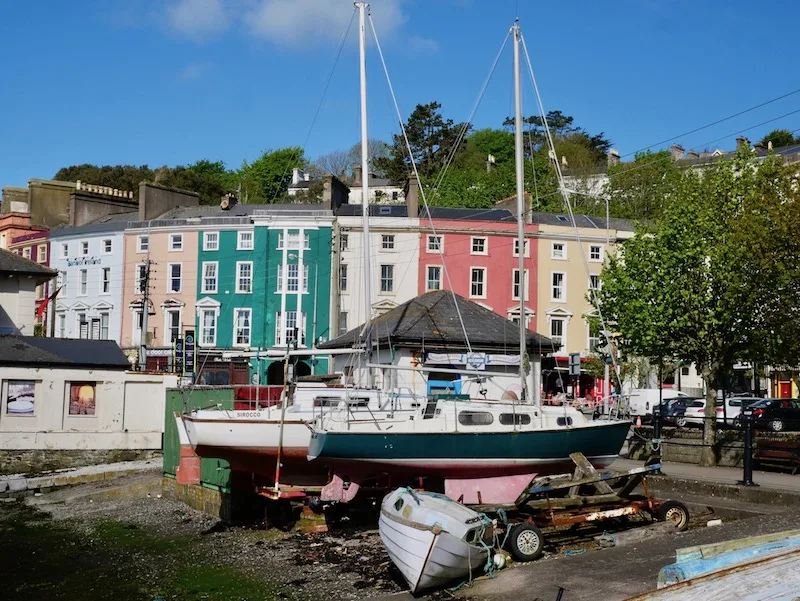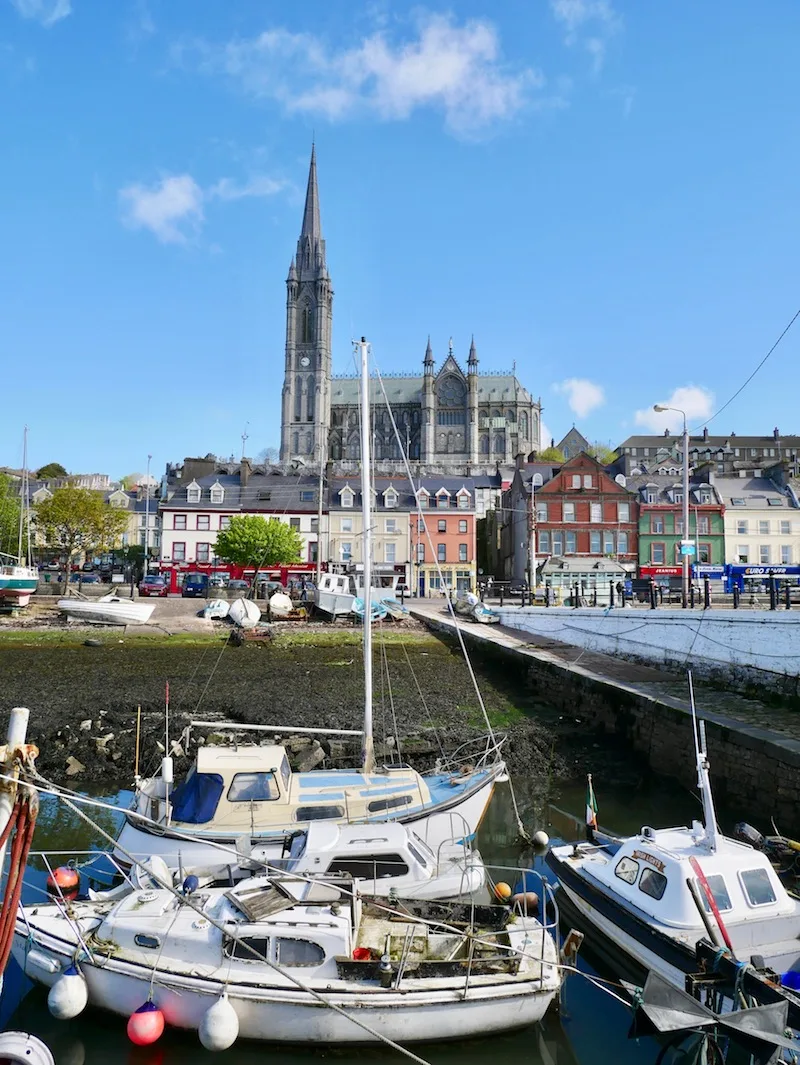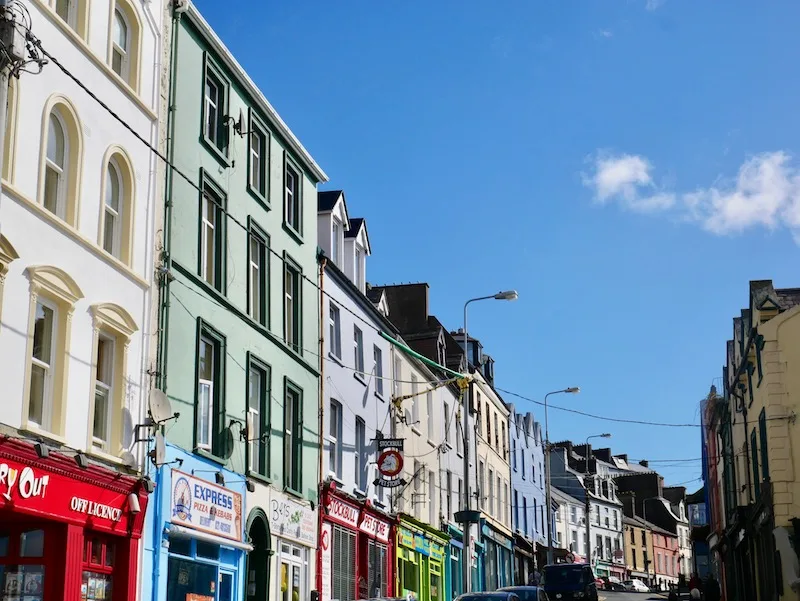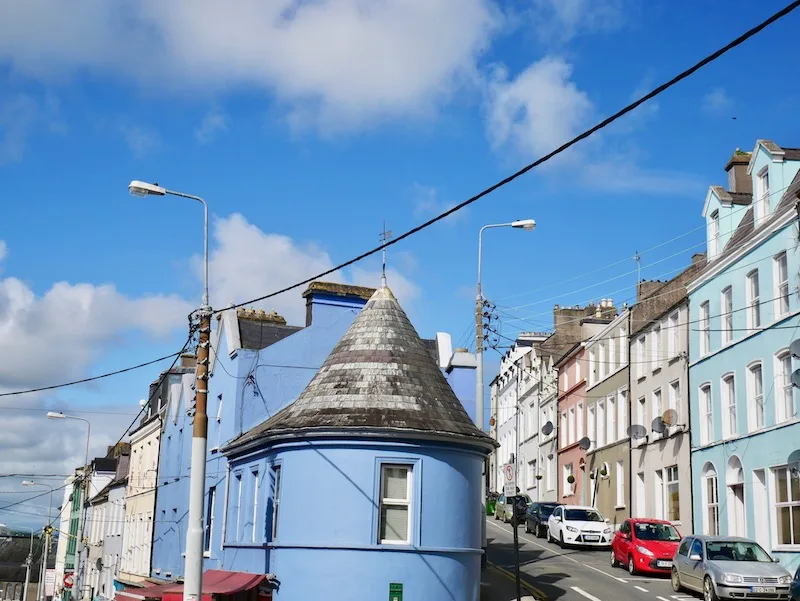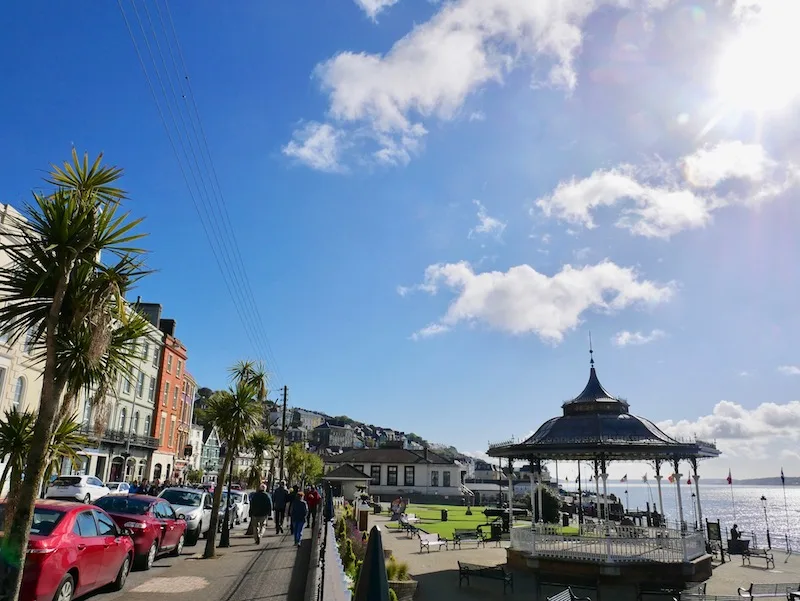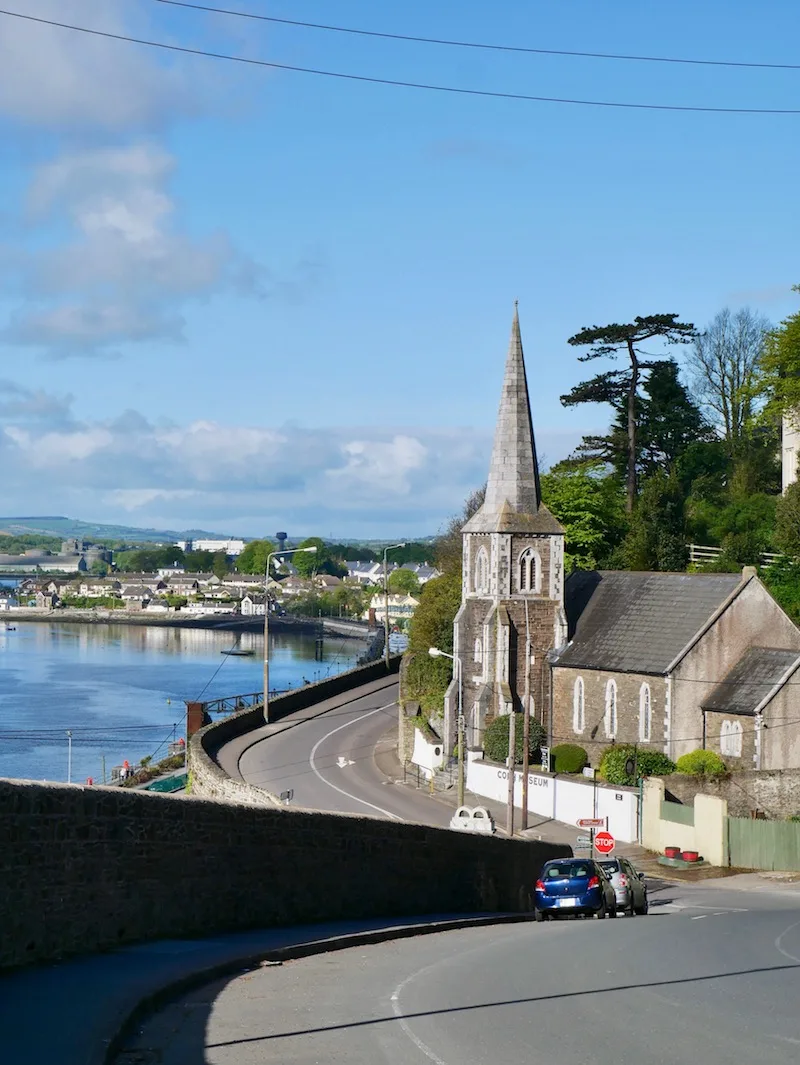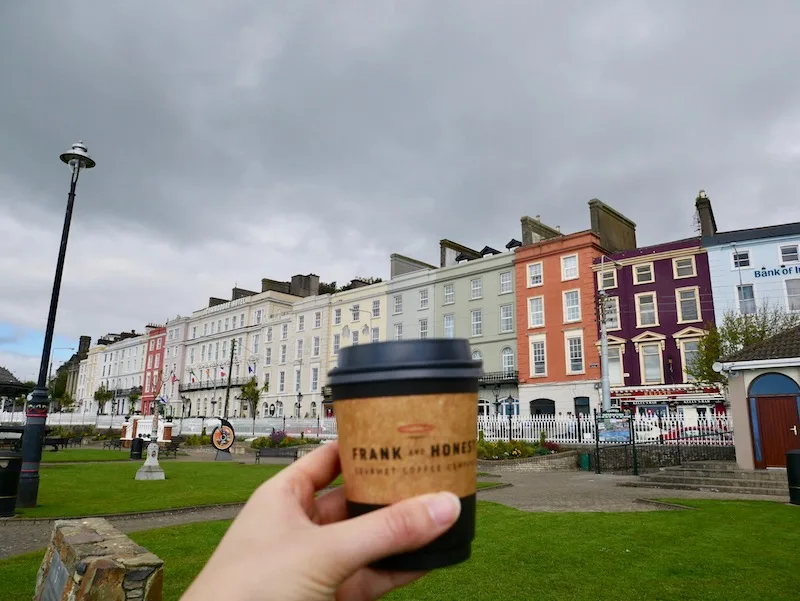 Top 5 things to do in Cork
Ring the Shandon Bells
Rising Sons Brewery
English Market
Spike Island
Blarney Castle
5 best places to eat and drink in Cork
The Franciscan Well
Cafe Paradiso
KC & Son & Sons
Cork Coffee Roasters
Liberty Grill
Where to stay in Cork
I stayed at Jurys Inn Cork and I had a beautiful room overlooking the river. The people I met everywhere I went in Ireland were all so lovely and friendly and fun but I have to say that the people in Cork were exceptionally lovely, especially the staff at the hotel. I felt so welcome and at home that I didn't want to leave!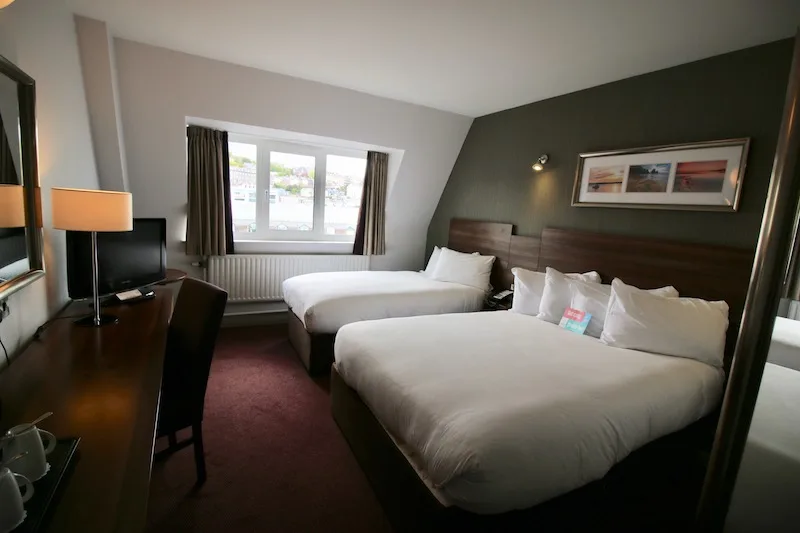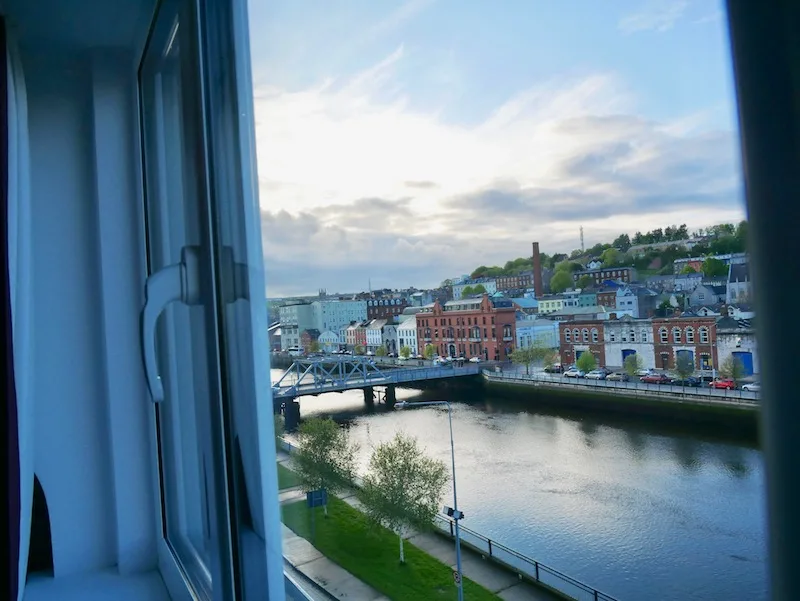 As you can see, I did a lot during my 1 week Irish road trip! I cannot recommend this itinerary enough as I saw so many highlights and had a really lovely balance between cities, towns and the great outdoors. Road tripping was the perfect way to see Ireland. Driving in Ireland is really easy as the roads are pretty quiet and the cities aren't too big to drive through so I definitely think this is the best way to explore.
Staying at Jurys Inn hotels was the perfect option for me. The city centre locations meant I was at the centre of the action and I didn't need to spend any time trying to negotiate public transport. I loved the friendly staff, epic breakfasts, modern but cosy rooms and those DREAM beds were the best. It was also a massive bonus that every hotel had fast, reliable and free wifi throughout the hotel and they all had stylish bars and restaurants too. It was my first time staying with Jurys Inn but I'm sure it won't be the last. If you're the kind of traveller who doesn't want a 5* hotel because you will spend most of your time out and about exploring the city, but you still want somewhere comfortable, reliable and perfectly located then I highly recommend Jurys Inn.
If you're planning an Irish Road Trip and have any questions, please do get in touch via the comments below. Pin this for later! ->