With just one day in Tokyo, an enormous city bursting with sights and flavours and jaw-dropping contrasts, how much can you really see?
This was the unenviable task that Sam, my guide, was given when he met me at Asakusa View Hotel on a sunny Sunday morning.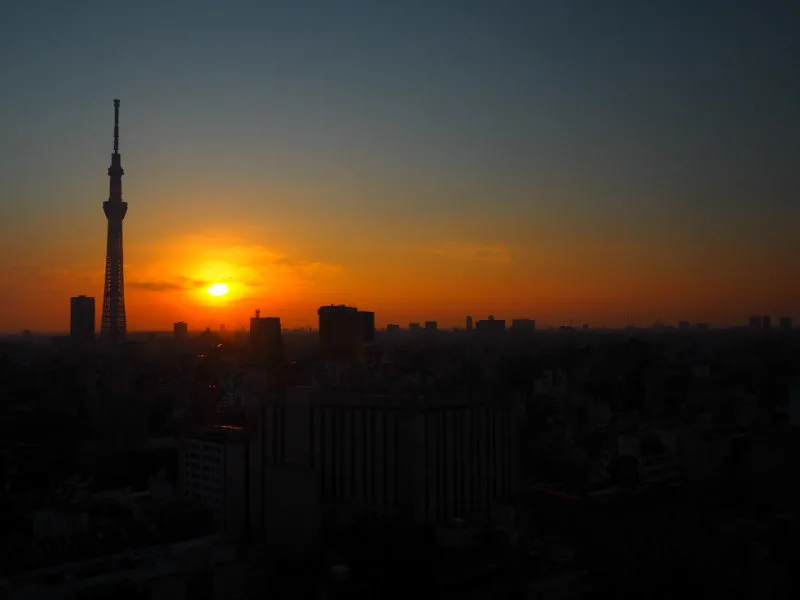 I've been to Tokyo before, briefly and many years ago. I stayed in a hostel in Asakusa, and in my short time I saw the Tajiku fish market, Shibuya crossing, the temples of Asakusa and the Imperial Palace East Garden.
I was hoping that this time I'd be able to see a few different sights, and perhaps get a feel for the local side of Tokyo.
Kappabashi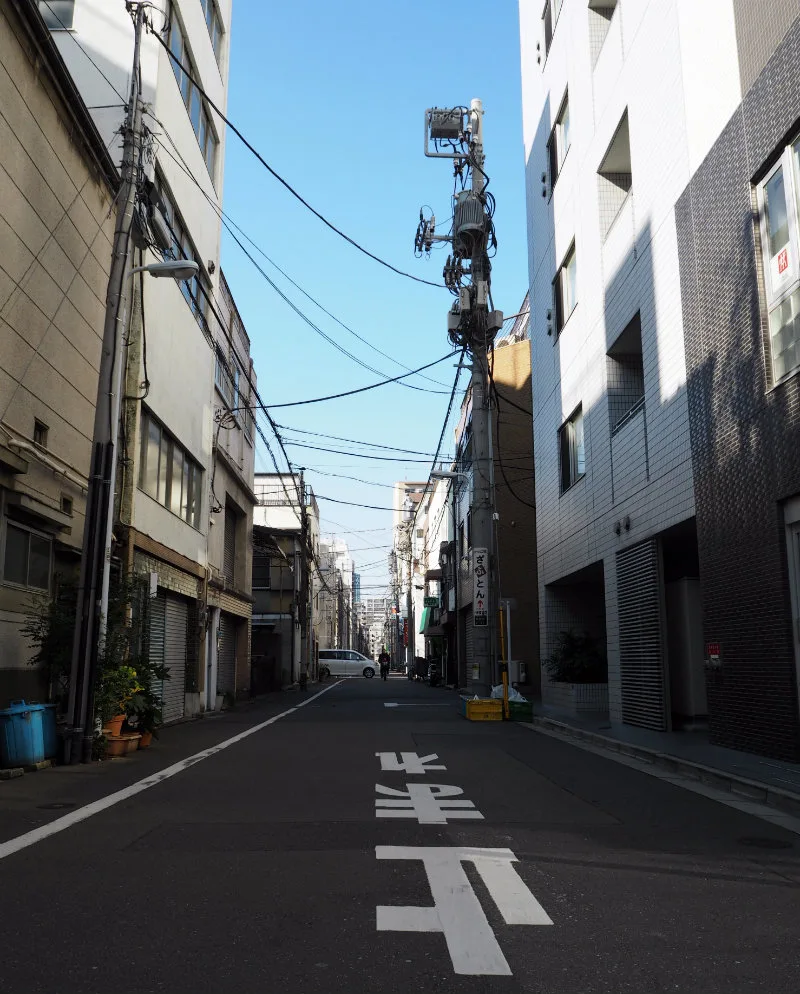 We started at Kappabashi, a street near to Asakusa that's known for its kitchenware.
The stores along this street, which has the mascot of a kappa (or water sprite) once catered just to wholesale clients. Restauranteurs and chefs would come here to buy high-quality knives, cooking equipment and tableware.
Today it's still a shopping destination for the pros, but tourists and locals alike can come and find quality kitchen goods for really reasonable prices.
We spent an hour or so browsing shark skin wasabi graters, walls of chopsticks, pots and pans (the purpose of which I wasn't too sure about) and even resin food replica kits.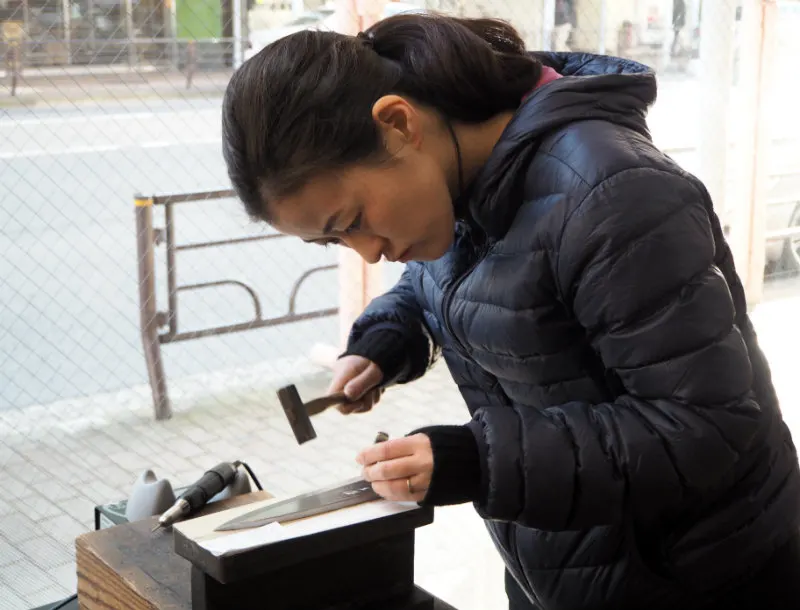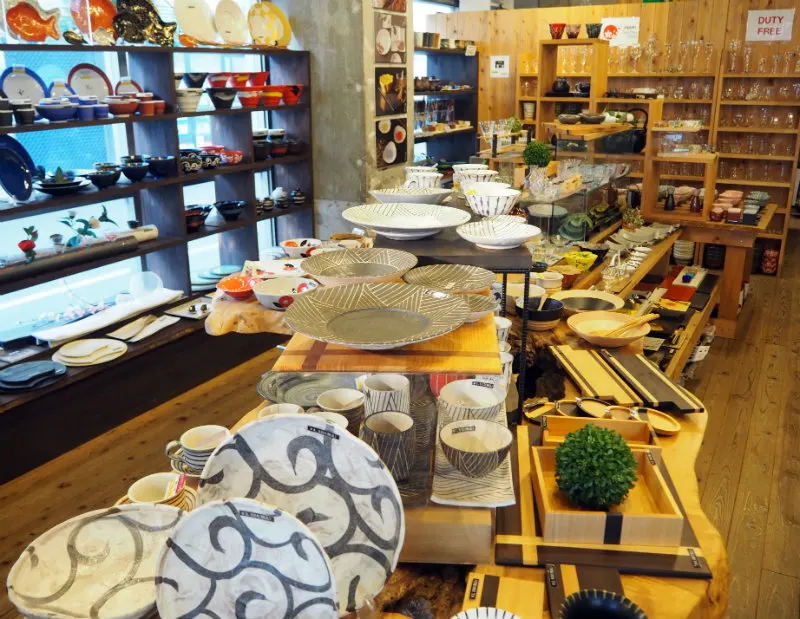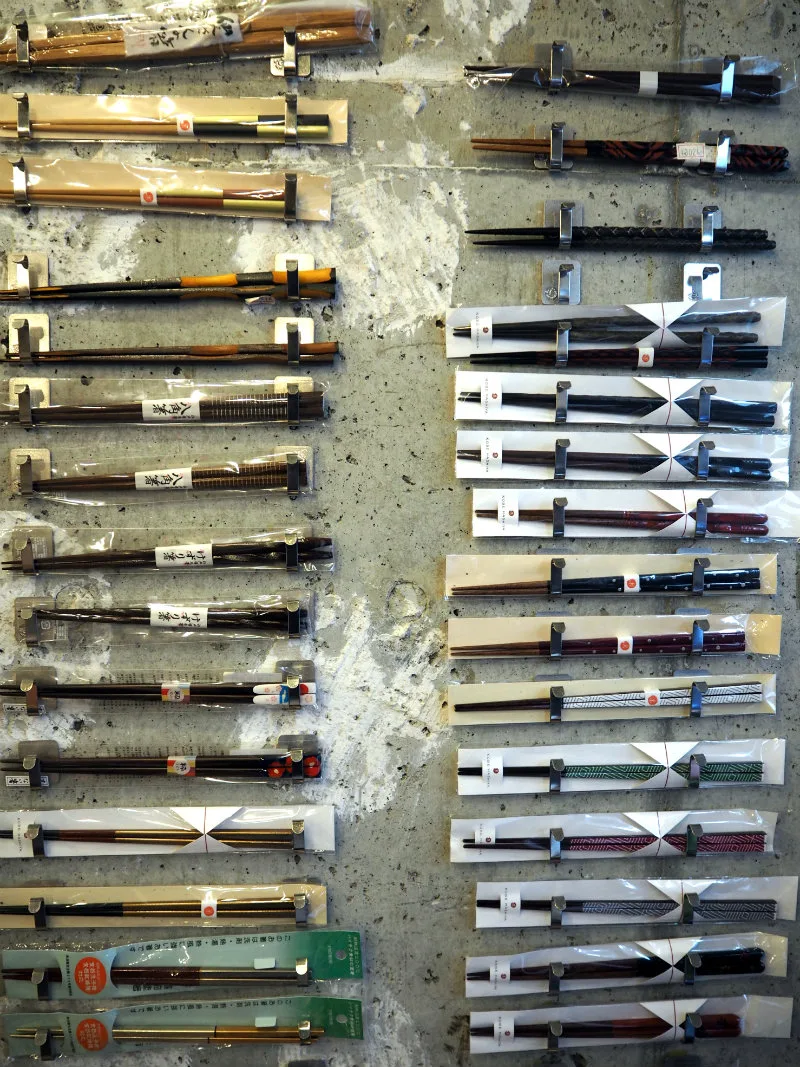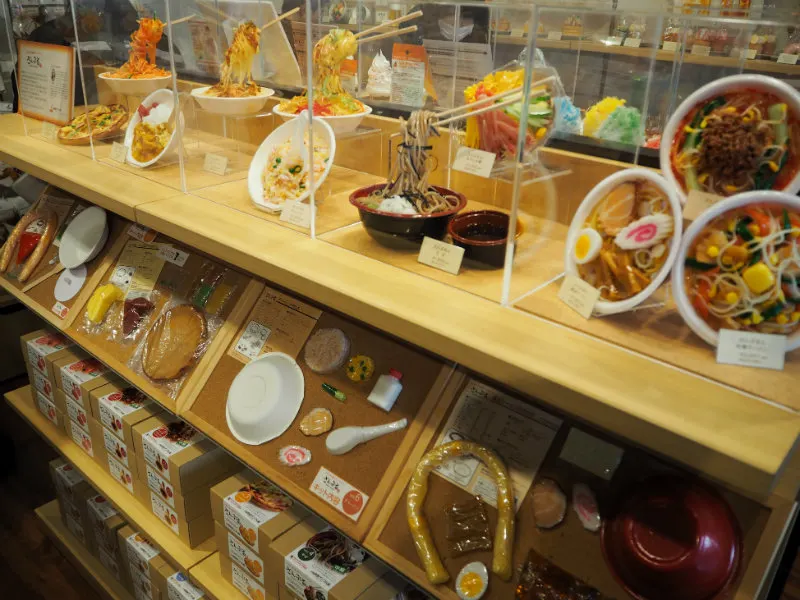 It was a fascinating insight into the culinary traditions of Japan, although it did make me pretty hungry!
Sushi making experience
Thankfully our next stop was lunch, so we jumped on the subway and travelled across the city to Hassan restaurant in Roppongi, where I'd be taking a sushi making lesson.
I adore sushi, so where better to learn how to make it than in Tokyo?
After a quick introduction to the history of sushi, I was set up at a beautifully laid table with a bunch of delicious looking ingredients, and Executive Chef Hiroyuki Ogini began walking me through the process in our private dining room.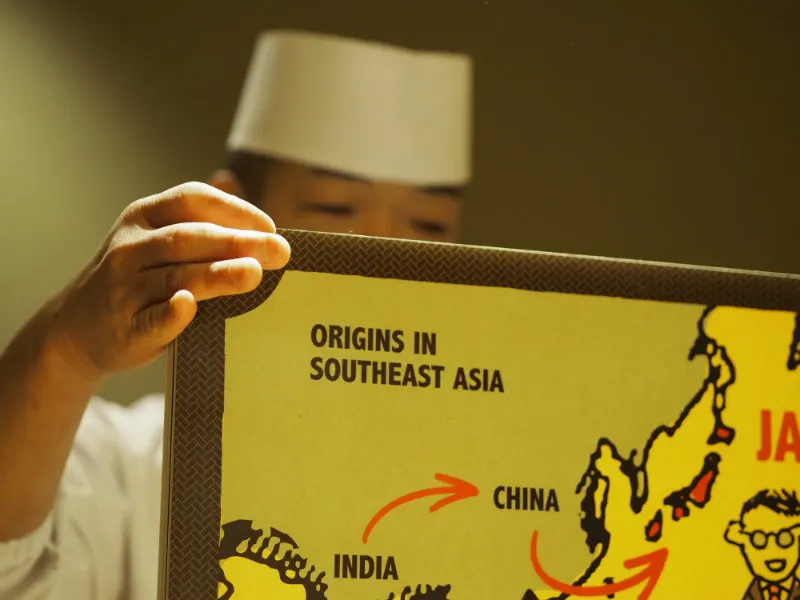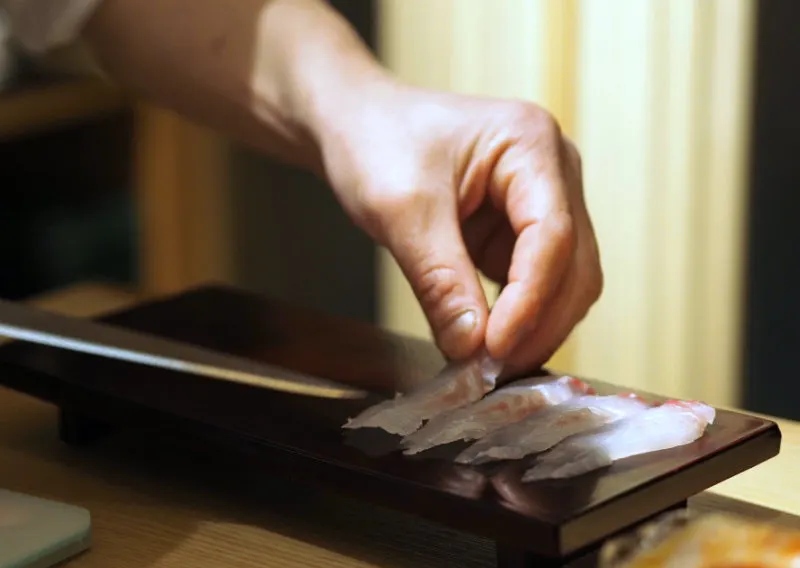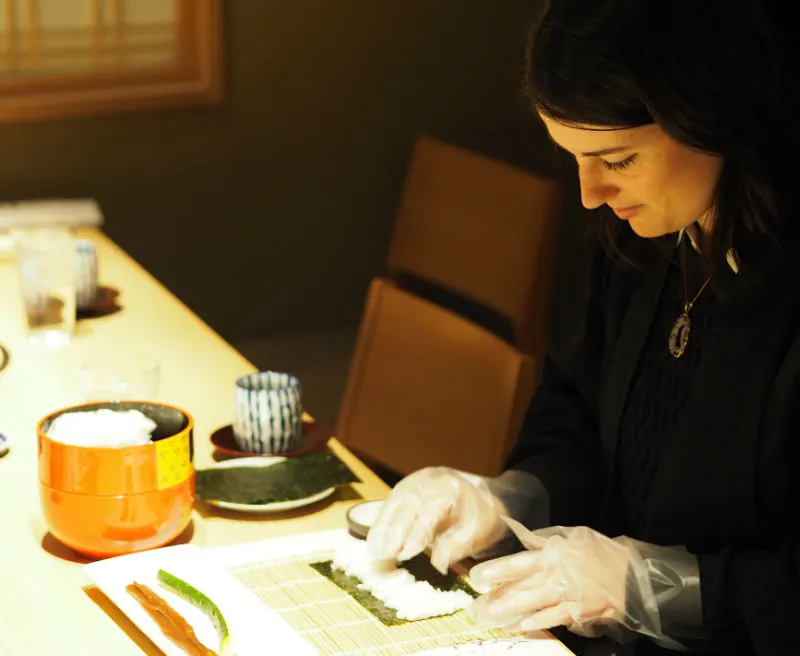 First up was sushi rolls. You know the ones…rice filled with cucumber or fish or something pickled, all rolled up in a seaweed strip. I'd made these before, although somehow I still found it really tricky.
The chef was done in about 0.3 seconds, and there I was still working out which way up my nori (seaweed) should go. Anyway, I got there eventually, and was ready to move on to my favourite: sashimi.
This was a little easier: a small ball of rice, a slice of fresh fish and a dab of wasabi all pressed together so they look a little bit boat-shaped. The tricky part was making them all look even, and presenting them on the platter (the flower petals helped make it look fancier!).
As if that wasn't enough food, the chef also brought mini cookers to my table and I watched the sukiyaki (thin strips of meat, mushrooms and veg in a tasty broth) bubbling away in front of me.
There was miso soup, plum wine and a bowl with just a single, raw, cracked egg in it. I eyed the egg suspiciously as I sipped my miso soup, and tried to look brave when I was told it was to dip the sukiyaki meat in.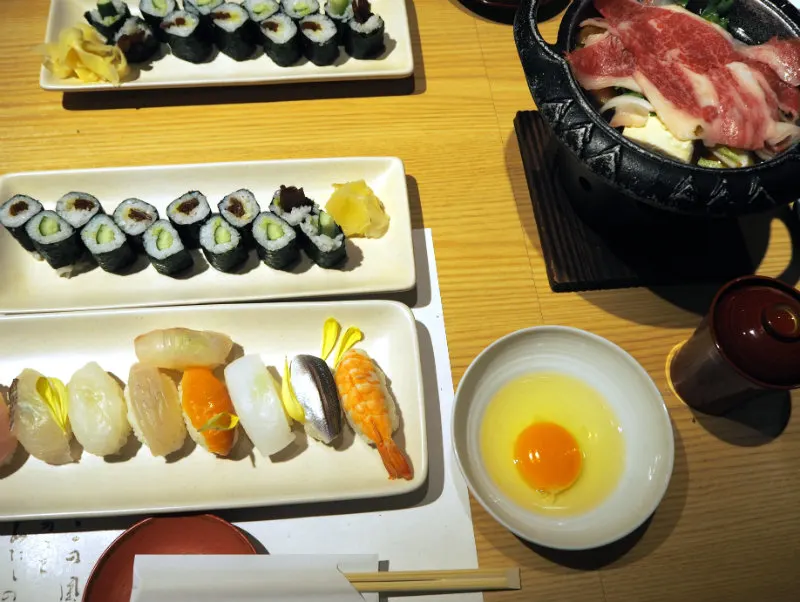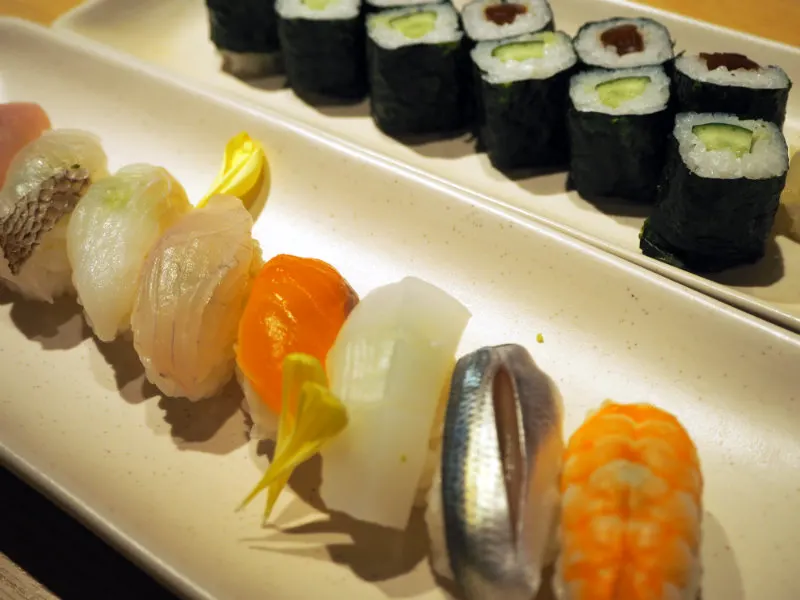 Not one to shy away from trying culturally appropriate food, I waited until my meat was cooked and then dipped it into the mixed-up raw egg. The trick is not to think about it too much, because it actually did taste pretty fabulous.
Still, the highlight for me was the sashimi. The fish was so fresh it practically dissolved in my mouth and the dash of wasabi gave it a satisfying kick. And the best part? I made it myself!
Before I left, the chef presented me with a certificate to prove that I have first-class sushi skills, and a beautifully printed scarf that would probably look better in a frame than in my kitchen.
Stomach full, it was time to keep exploring Tokyo.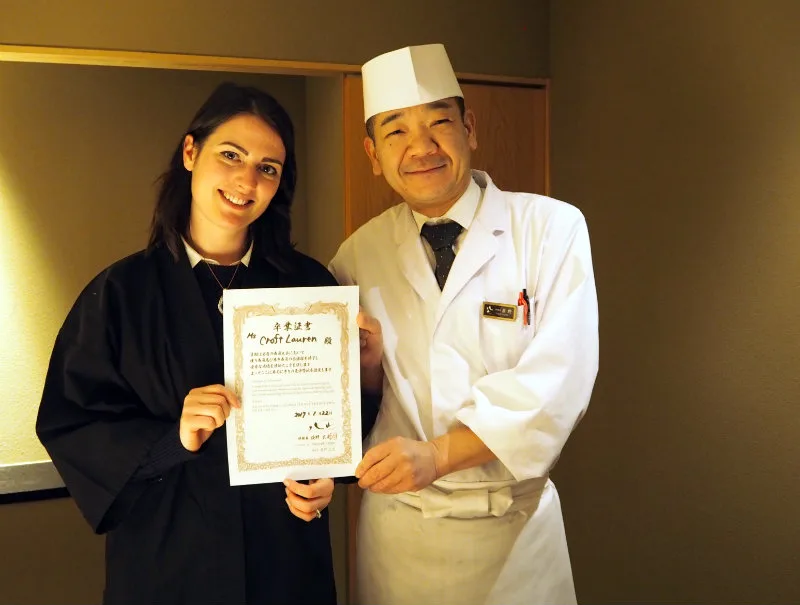 Ameya Yokocho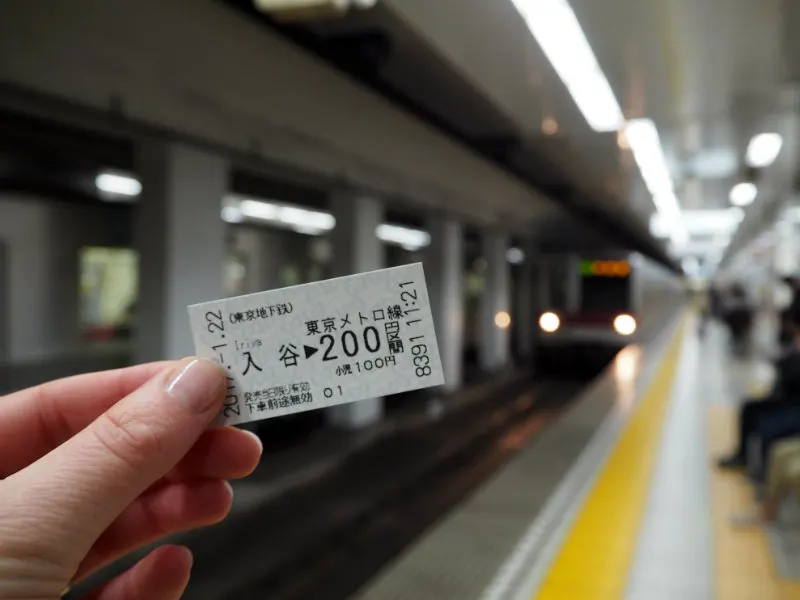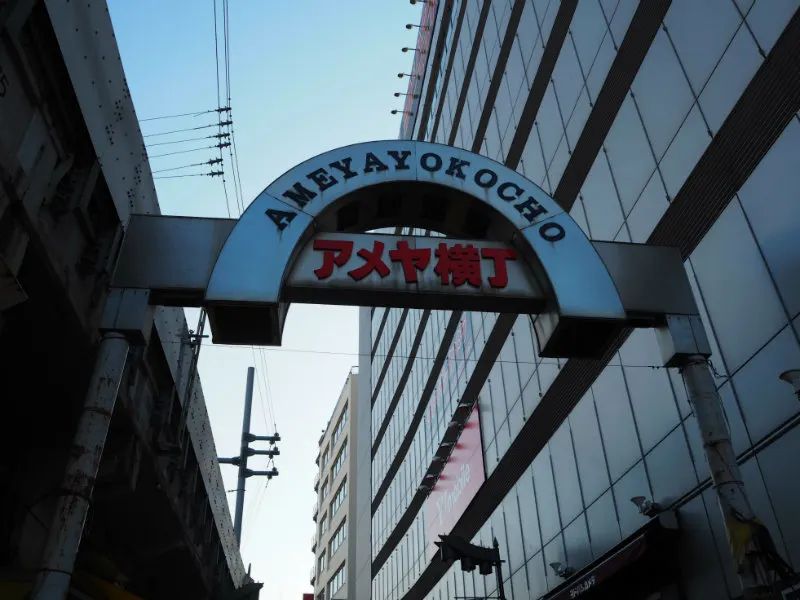 Our next stop, another subway ride away, was Ameya Yokocho, a traditional shopping street that was once famous for candy (the name means candy store alley), and for the trading of black market goods after World War II.
These days visitors can haggle for fresh produce, grocery items, clothing and accessories.
The street, which runs between Ueno station and Okachimachi station was crowded and noisy, with sellers shouting their best deals to the locals who were looking for bargains. I recognised some things, like fish, and bags of tiny dried crabs that are eaten as a crunchy snack, and colourful fruit.
Other items needed explanation, like piles of fresh seaweed, and big yellow chunks of cod roe.
Before we left, we stopped to enjoy fresh, warm manju, a type of sponge cake with a sweet bean paste in the centre.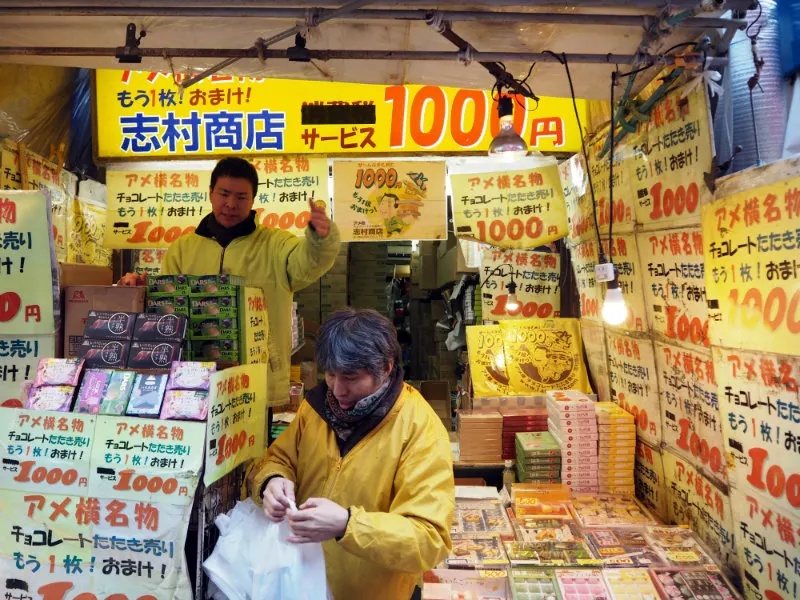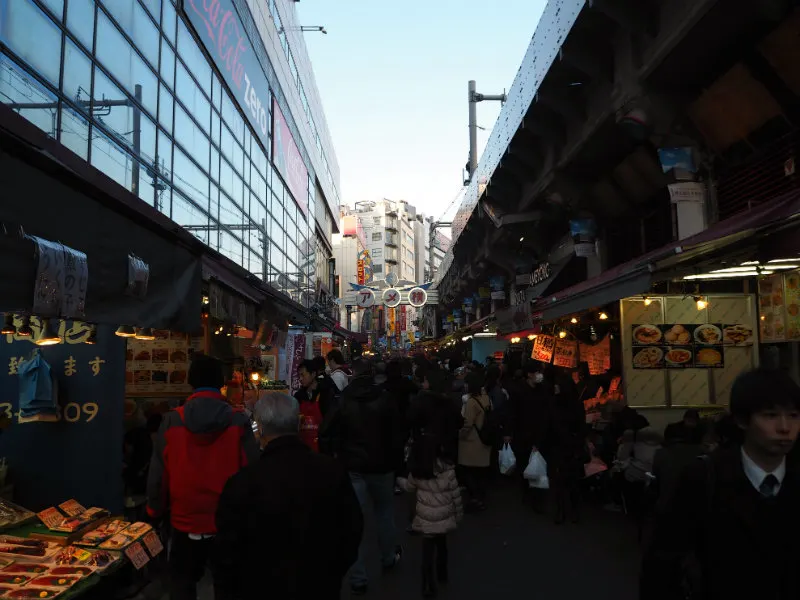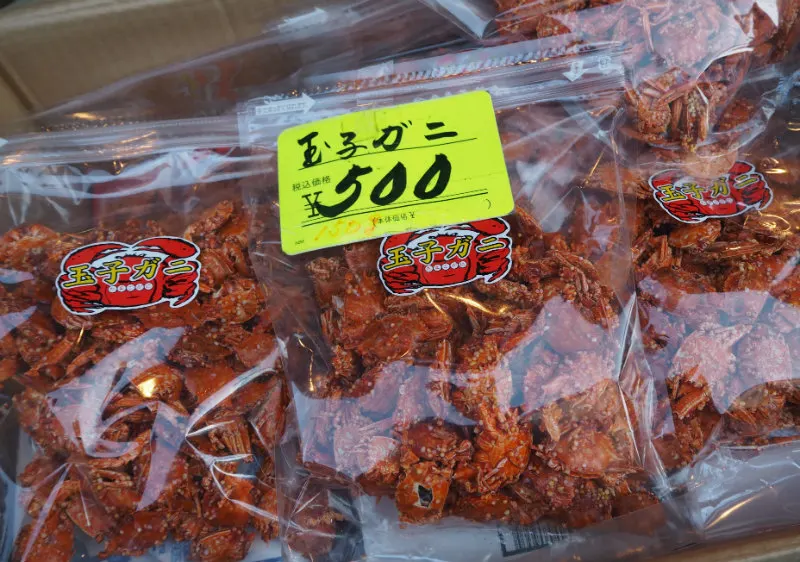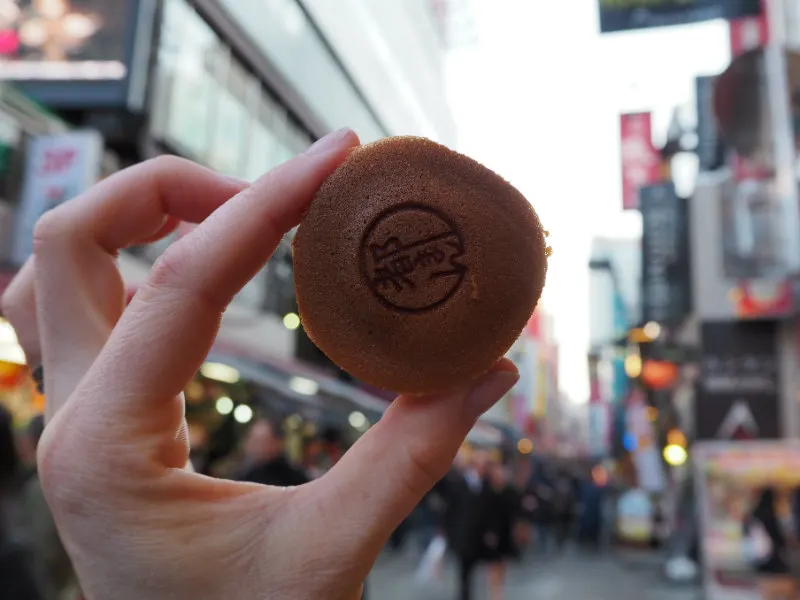 Ueno Park
From Ameya Yokocho we strolled to Ueno Park, a sprawling public green space in the centre of Tokyo, home to temples, shrines, cherry trees that burst into clouds of pink in spring, museums, a concert hall and even a zoo.
The sun was setting as we explored alongside families, couples, people walking their dogs and worshippers visiting the park's temples and shrine.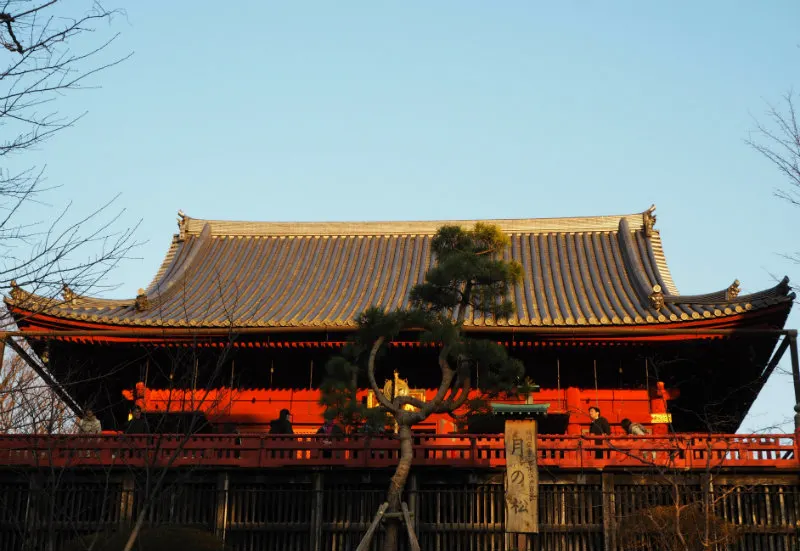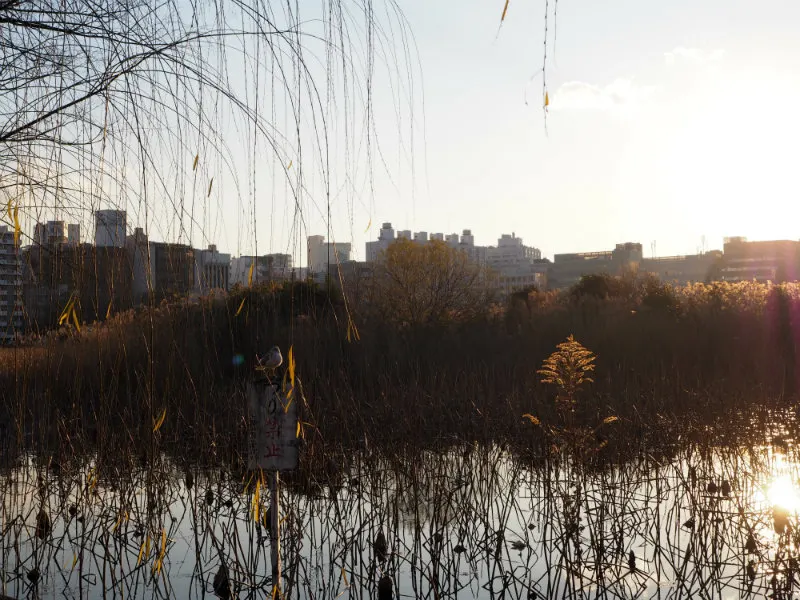 We stopped at Kiyomizu Kannon Temple, Shinobazu Pond and Shinobazu-no-ike Bentendo Temple, and even found a cherry tree that was starting to sprout some soft pink blossoms.
As the sun went down and the sky turned from blue to a pastel orange, we hopped on the subway one more time to return to Asakusa.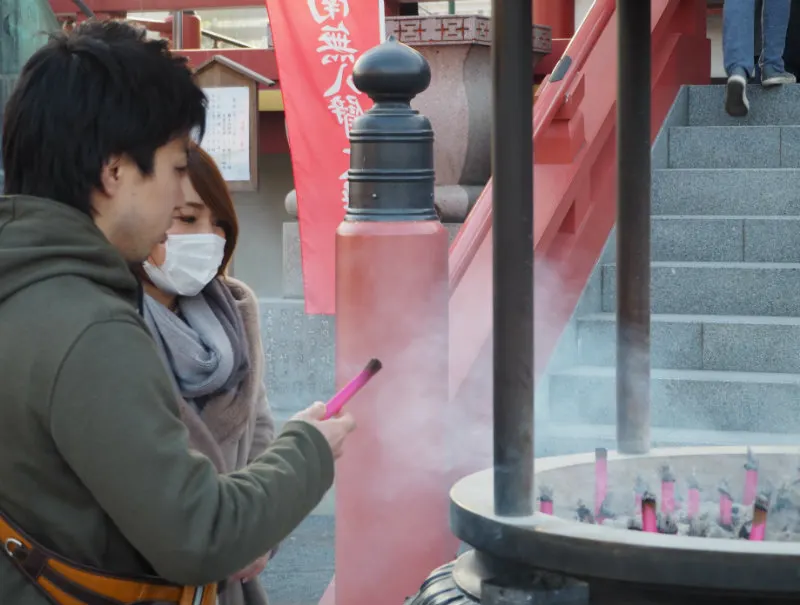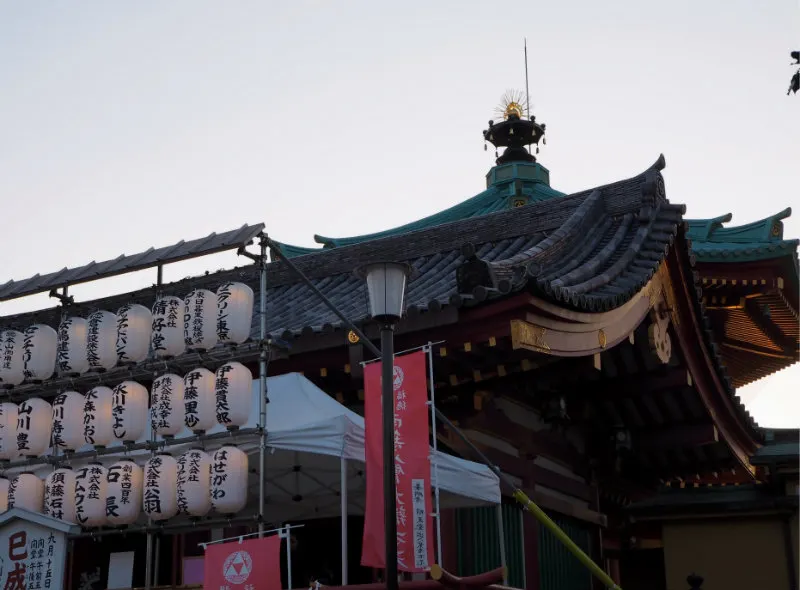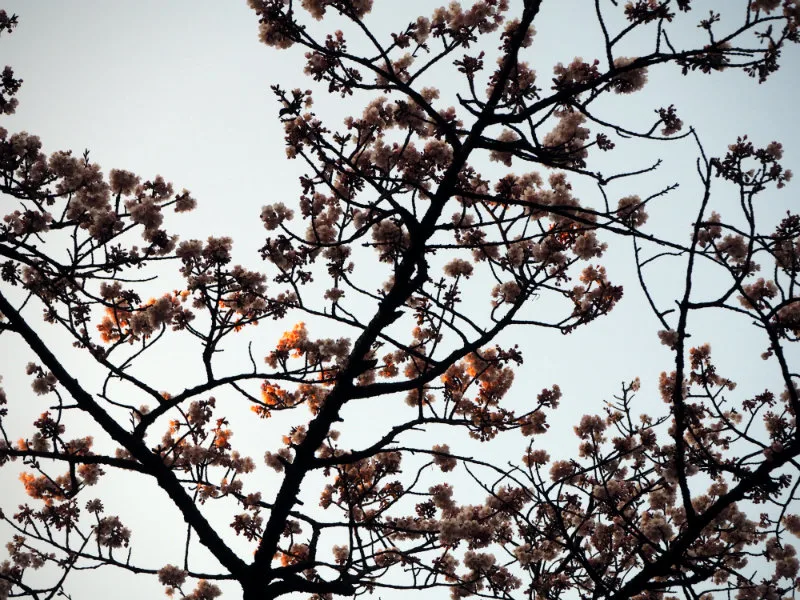 Asakusa
The Asakusa area of Tokyo is full of history and culture. Although you might imagine Tokyo to be all gleaming, modern high-rises and quirky new fashion, this corner of the city is the complete opposite.
Asakusa's main attraction is the ancient Buddhist temple Senso-ji. To get to the temple, you have to walk through the enormous and eye-catching Kaminarimon (Thunder) Gate, complete with a giant red paper lantern.
Once you've walked through this gate you reach Nakamise-dori, a 250 metre stretch of beautifully decorated shops selling food and souvenirs that leads you to the next gate, called Hozomon (Treasure House) Gate.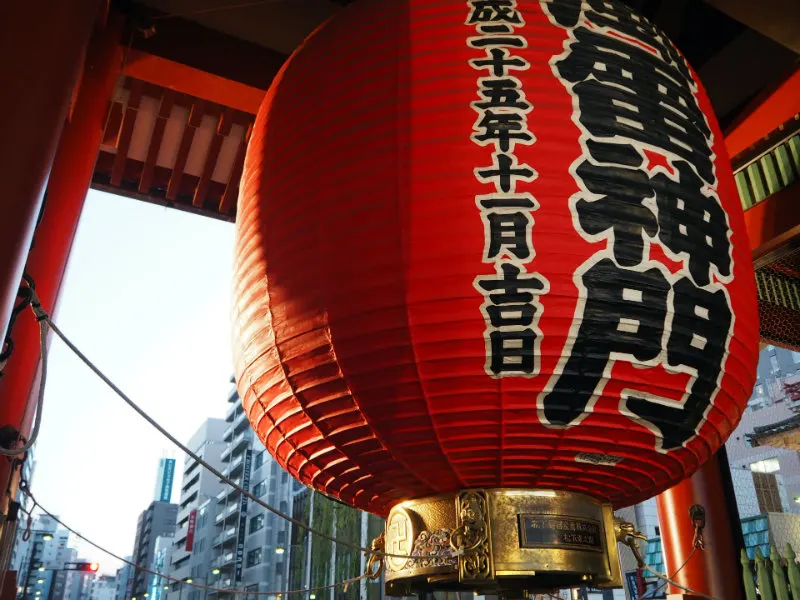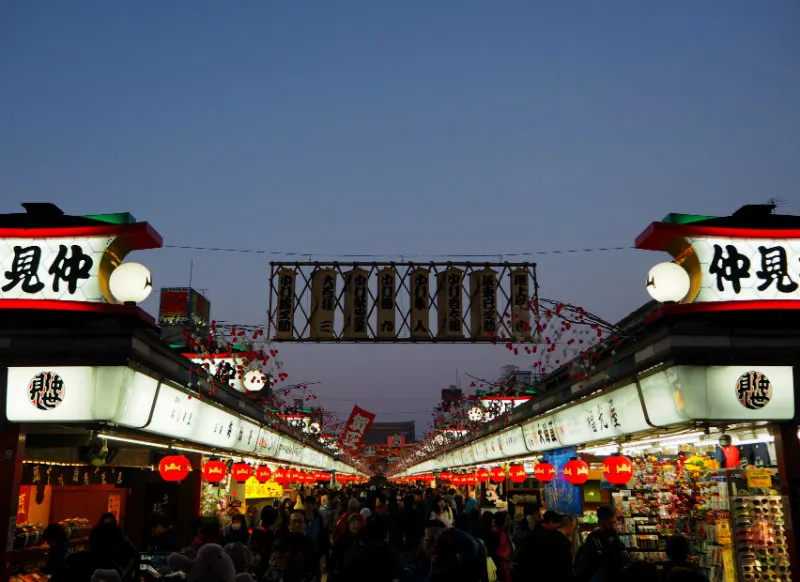 Here lies the main hall as well as a beautiful five-story pagoda, and here's where people will line up to burn incense, pray, and receive their fortune at the O-mikuji.
For a donation of 100 yen, you can receive your own fortune, translated into English, from one of the many little drawers lining the main approach to the hall.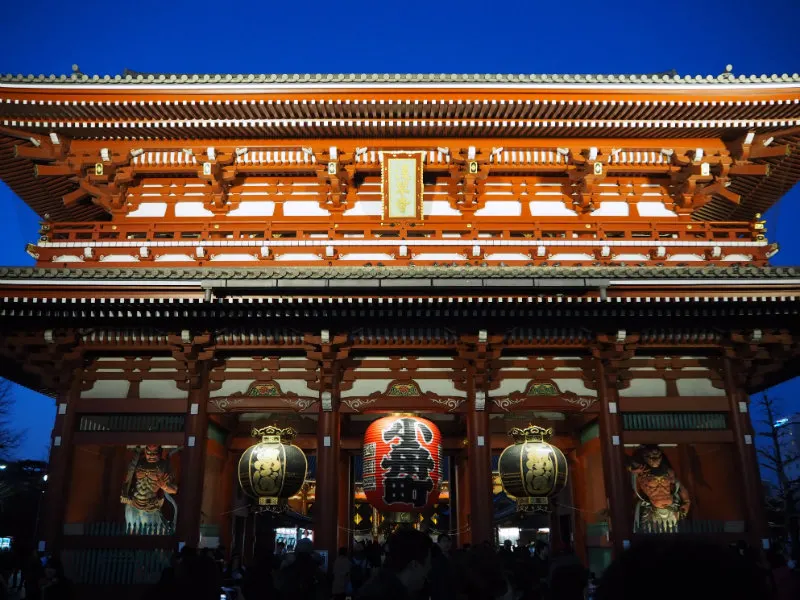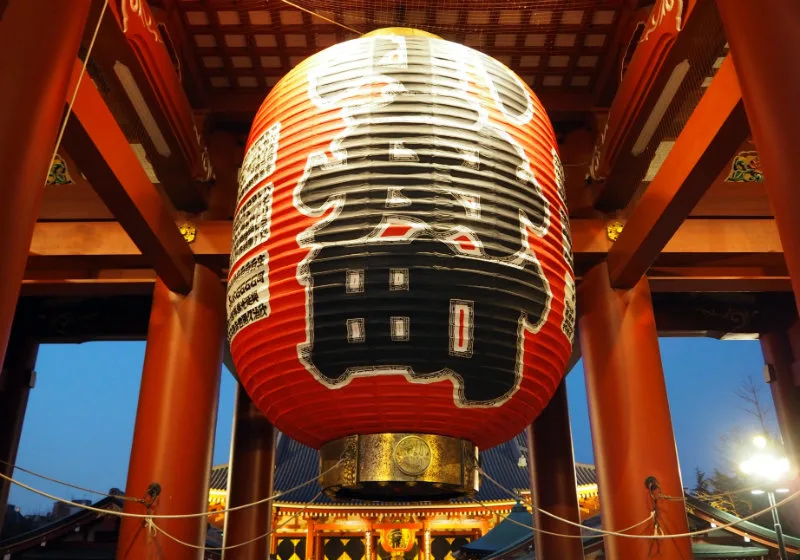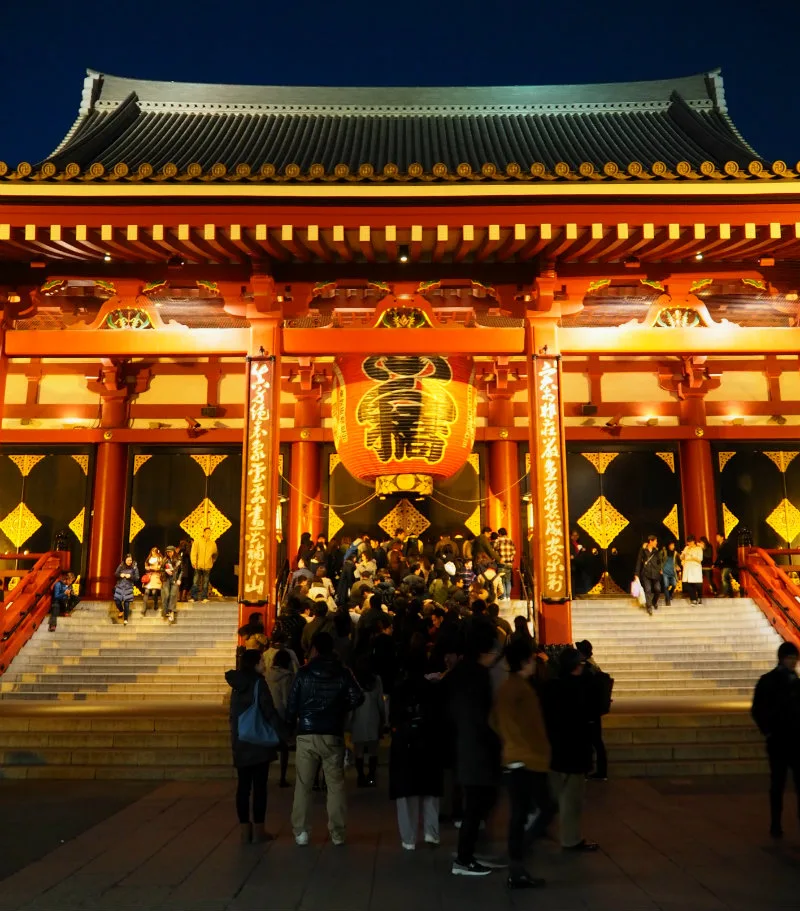 Dinner at Kamiya Bar
After admiring the beautiful red structures in the evening light, it was time for dinner.
We found a table at Kamiya Bar, a legendary watering hole dating back to 1800, that's casual and just a little bit raucous. The specialty here is Denky Bran (electric brandy), a potent mix of gin, brandy and wine, but they also offer a wide selection of food and drinks.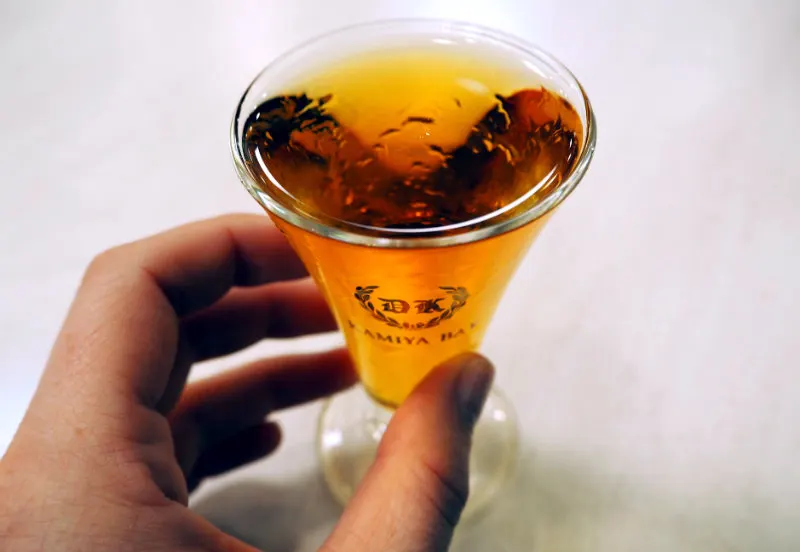 One day in Tokyo
At the end of just one day in Tokyo, I felt like I'd seen a week's worth of amazing sights, sounds and flavours. Kappabashi and Ameya Yokocho gave me a taste of local flavours and customs, Ueno Park was a stunning way to see the city at a slower pace, Asakusa is everything I expected from traditional Japan, complete with kimono-clad women wandering around, and making sushi was an experience I'll never forget.
Of course, there's still plenty more to see and do in Tokyo, and to get to all of it you'd need far more than a day. But if you have a quick stopover, or you're combining your visit to Tokyo with another destination in Japan, you'll be amazed how much you can pack into just one day in the city!
Have you been to Tokyo? What other sights and experiences would you recommend?
Getting there: I flew with Japan Airlines direct from London Heathrow to Tokyo Haneda, which took around 12 hours. It's an impressive airline, with an unexpected amount of leg room, USB chargers and a genuinely tasty menu.
Where to stay: Asakusa View Hotel is centrally located, with incredible views and comfortable rooms. It's an ideal base for exploring as much of Tokyo as you can!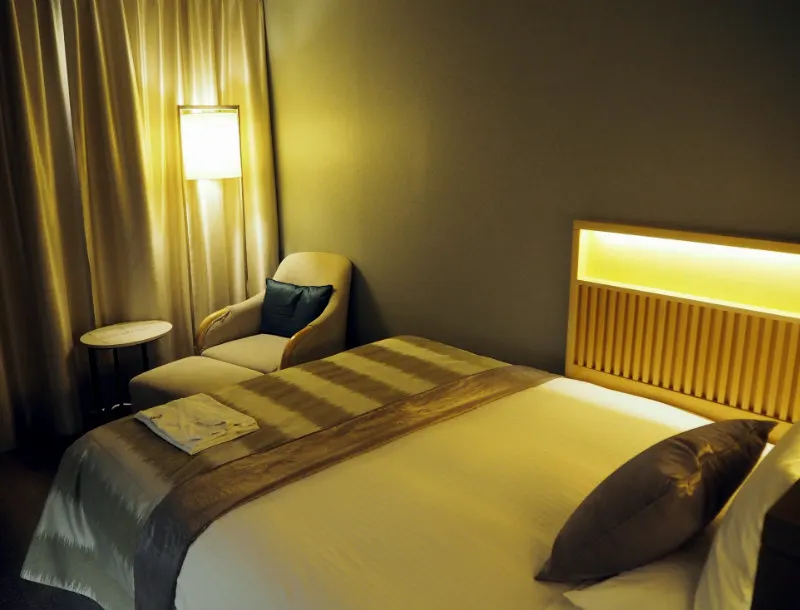 Thanks to Tokyo Metropolitan Government for inviting me to visit and experience Tokyo!