If you're planning a weekend break that 'has it all' then I can't recommend a trip to Chester and North Wales enough.
Spend your first day exploring the Roman city of Chester with its cobbled streets, Tudor-style buildings and pretty views. Then spend your second day exploring Snowdonia National Park, home to the highest mountain in Wales with stunning scenery and quaint Welsh villages. There are so many things to do in North Wales but it's best to stick to Snowdonia if you only have a day.
For me, a perfect weekend away has this combination of cities and countryside. You can spend one-day shopping and sipping cocktails in stylish bars and the next day hiking mountains. Seriously, what more could you want?
The drive from Chester to Snowdon takes just over an hour but these two beautiful destinations feel a million miles apart. You really feel like you're getting two holidays in one but you won't be totally exhausted after it!
This weekend, I teamed up with Premier Inn for this perfect weekend break. Premier Inn are encouraging travellers to stay closer to home as there are so many incredible places in the UK to visit. Many of us have set ourselves a New Year's resolution to travel more so why not tweak that resolution and travel more in the UK? I'm often guilty of jetting off to Europe before exploring what we have on our own doorsteps and it's time to change that!
If you like the sound of a short trip that mixes a city break with an outdoorsy holiday, then keep reading…
Here's my mini guide to a weekend in Chester and North Wales
Where to stay
I stayed at the Premier Inn Chester Central North. It's a perfect location for getting into Chester city centre – but it is also perfect for quickly getting out of Chester and onto the road to North Wales. For the price, you really can't beat Premier Inn's. My room was really spacious, comfortable, modern and clean and the staff were just so lovely. I asked the lady on the desk if she had any recommendations for places to visit in Snowdonia. She gave me a couple of ideas which I was really grateful for but when I got up in the morning she'd created a mini guide for me with loads of suggestions. She'd even written down postcodes for me to find places, the weather forecast and handwritten notes with her own experiences!
Take a look at Premier Inn to find their saver rates which are available when booking directly through Premier Inn.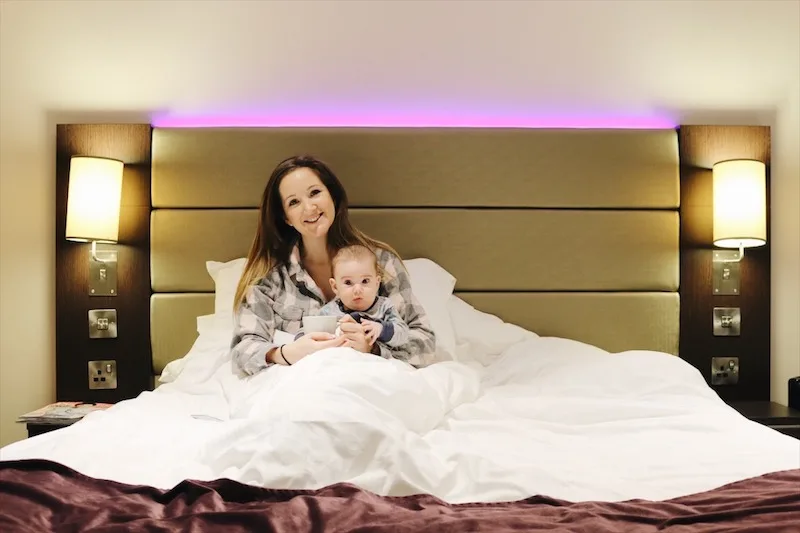 How to get there
I recommend driving – even if it means hiring a car for the weekend.
You can easily get the train to Chester from all over the UK but for the Snowdonia part of the trip it's so much easier if you drive yourself. If you've got plenty time, then you could also take public transport from Chester. A mixture of trains and buses will take you everywhere you need to be, it's just going to take you twice as long and Sunday services can be unreliable.
What to do – Day 1
Spend your first day in Chester.
It's a small city so it's perfect if you've only got one day. You won't feel rushed or like you've missed seeing something really important. Get some comfy shoes on and take a slow stroll through this beautiful city.
Here are some of my favourite things to do in Chester and you can read my full guide to 100 things to do in Chester here.
Walk along the river and get an ice cream from one of the many vendors
Stroll through the park and feed the squirrels – they're amazingly tame so take some nuts with you. Check out the Roman ruins and the Roman amphitheatre.
Eat at Hickory's Smokehouse for the most incredible ribs you've ever tasted in your life (booking recommended)
Walk along the Roman walls
Visit the cathedral
Shop in the cute little shops along the Chester Rows. There are shops on the ground floor and more shops above them. These rows are unique to Chester and nowhere else in the world has them like this. You can find them along Watergate Street, Northgate Street, Eastgate Street and Bridge Street and some date back to the 13th Century.
Take a photo of the Eastgate Clock, a beautiful turret clock on the ancient walls. It is also said to be the most photographed clock in England after Big Ben.
Have afternoon tea at The Grosvenor. It's pricy but so worth it!
For a more affordable option, head to Beaton's Tearooms and Bookshop next to the cathedral.
Head to Red Door for late night cocktails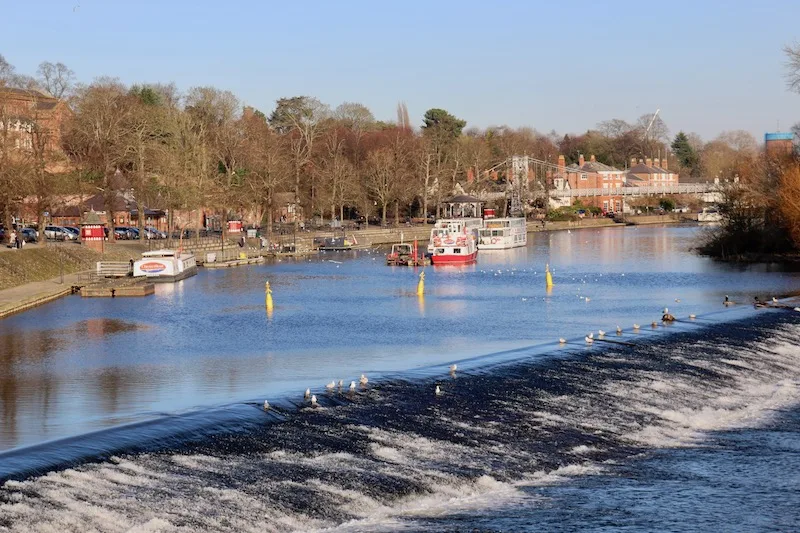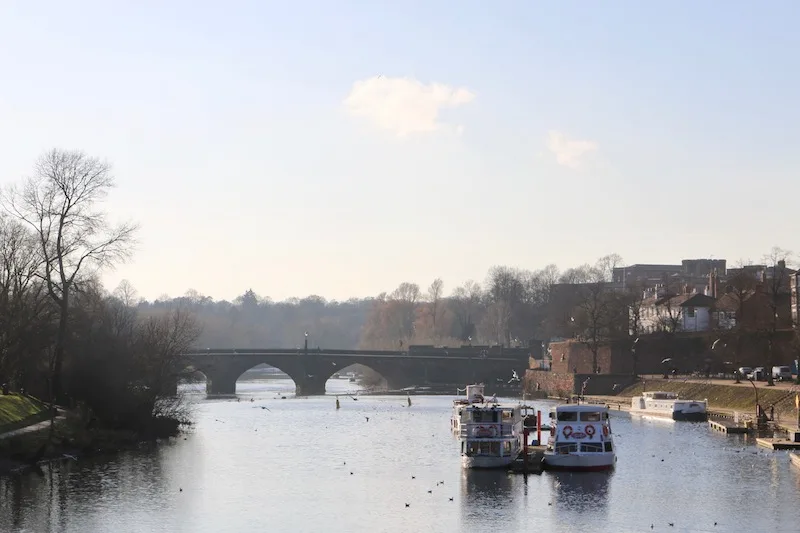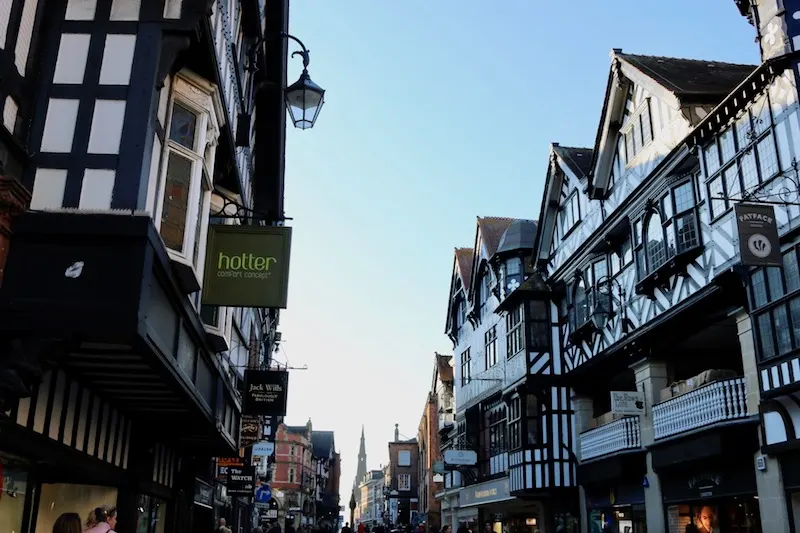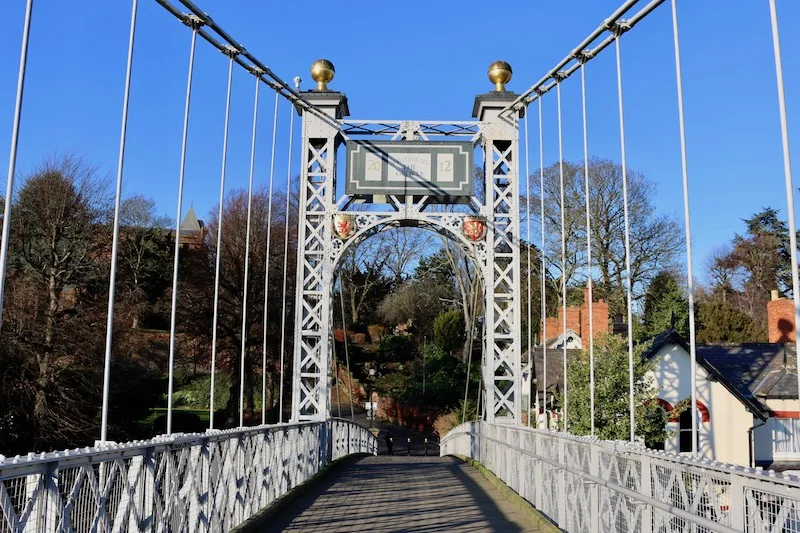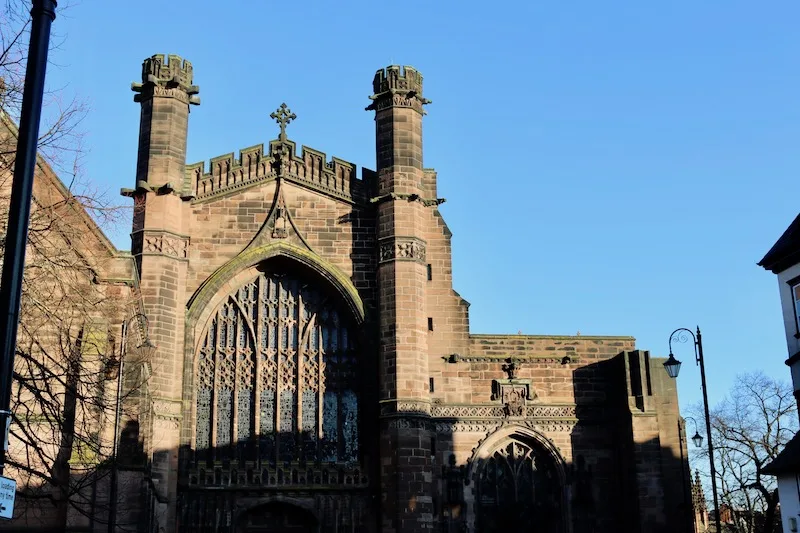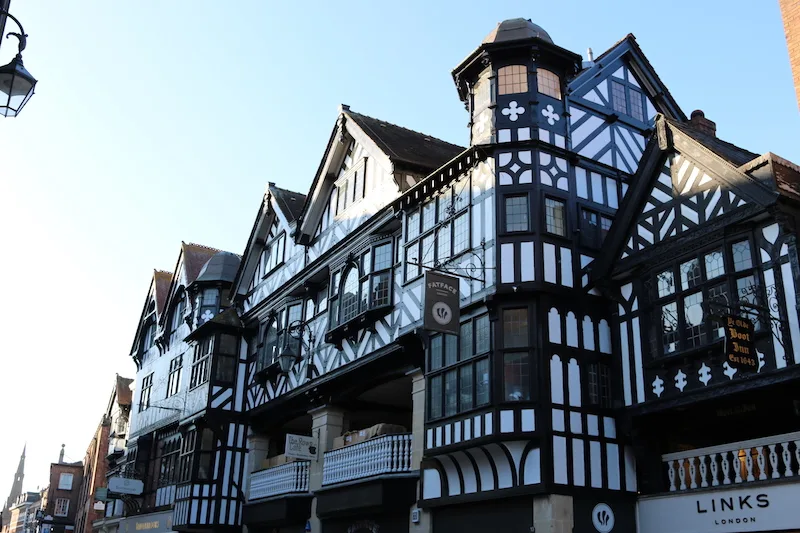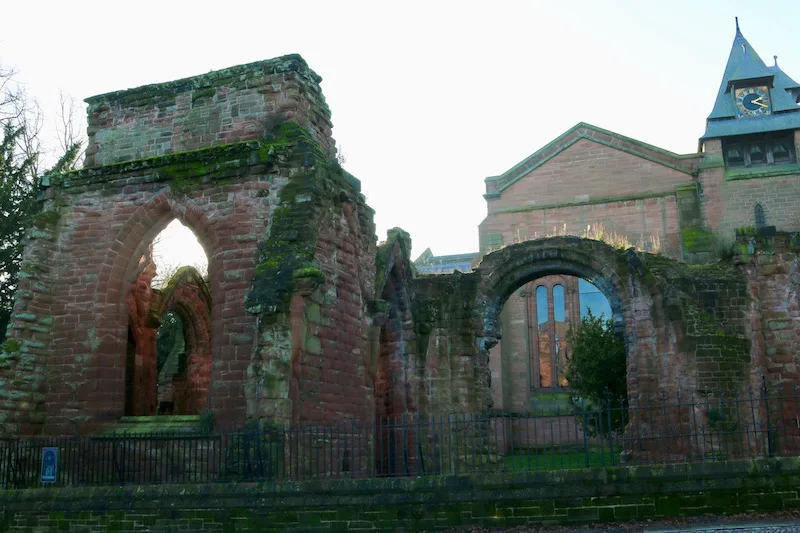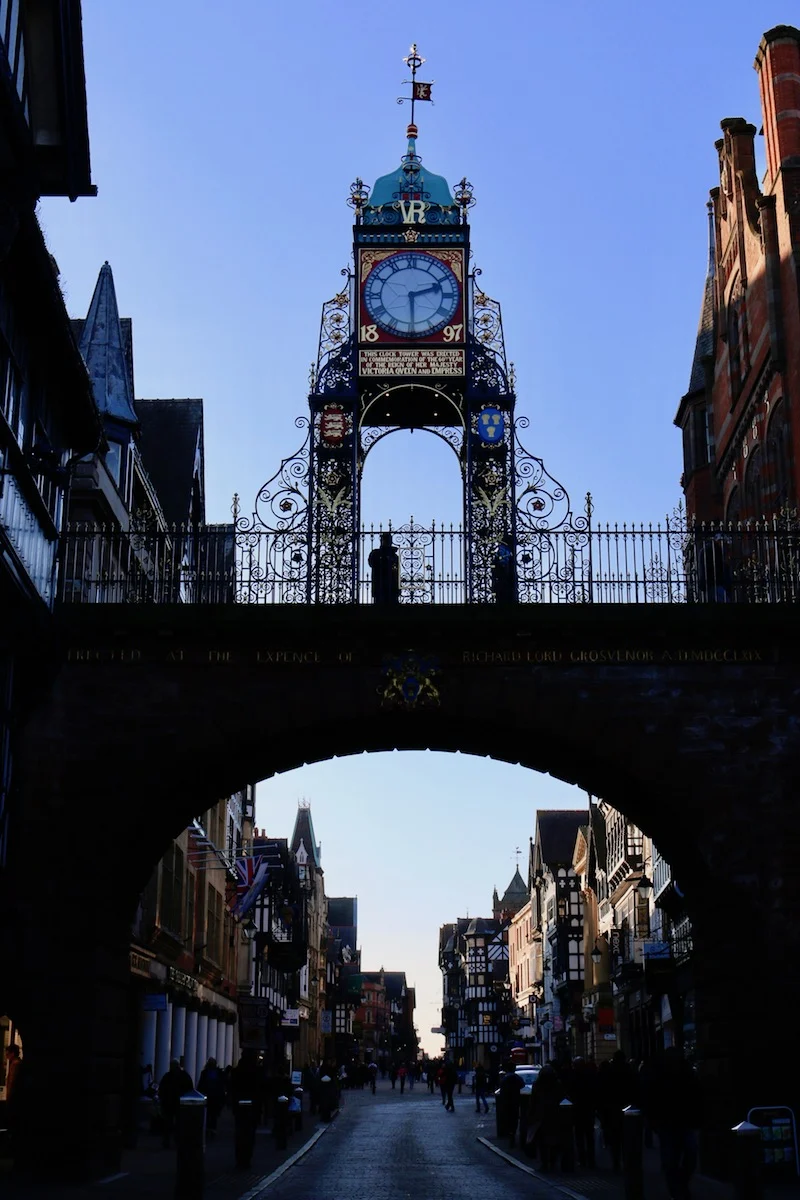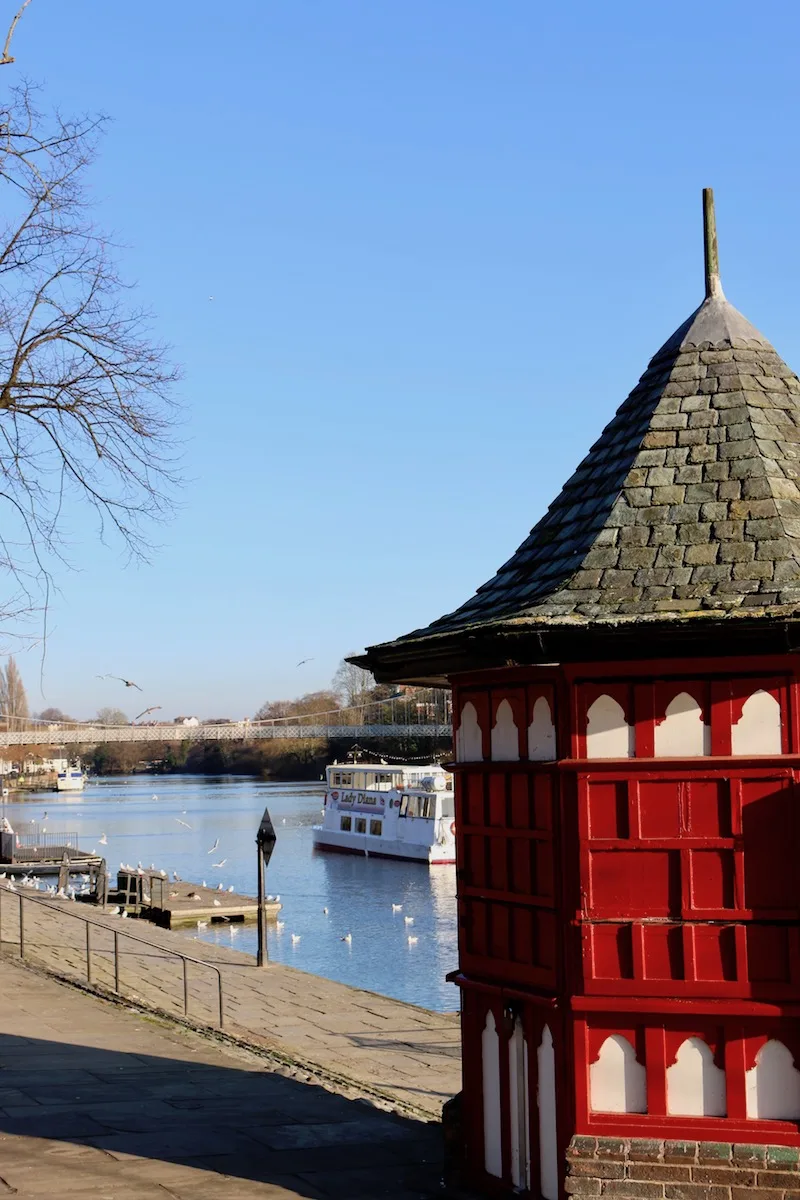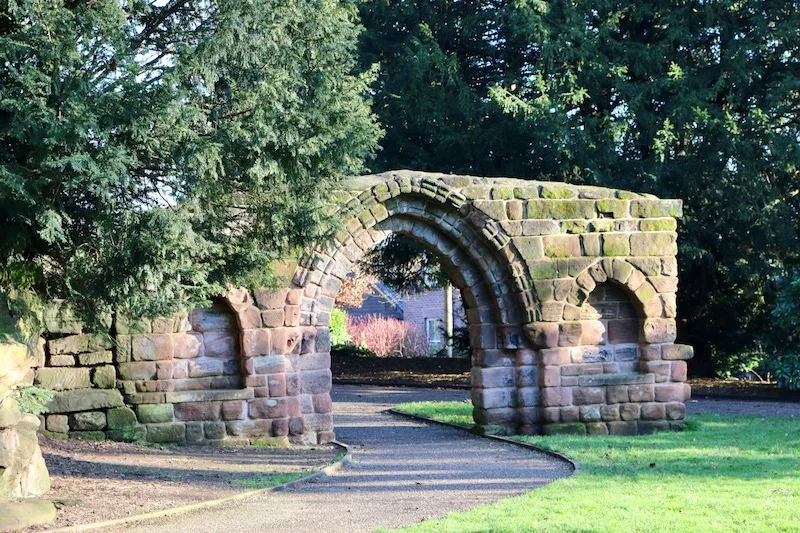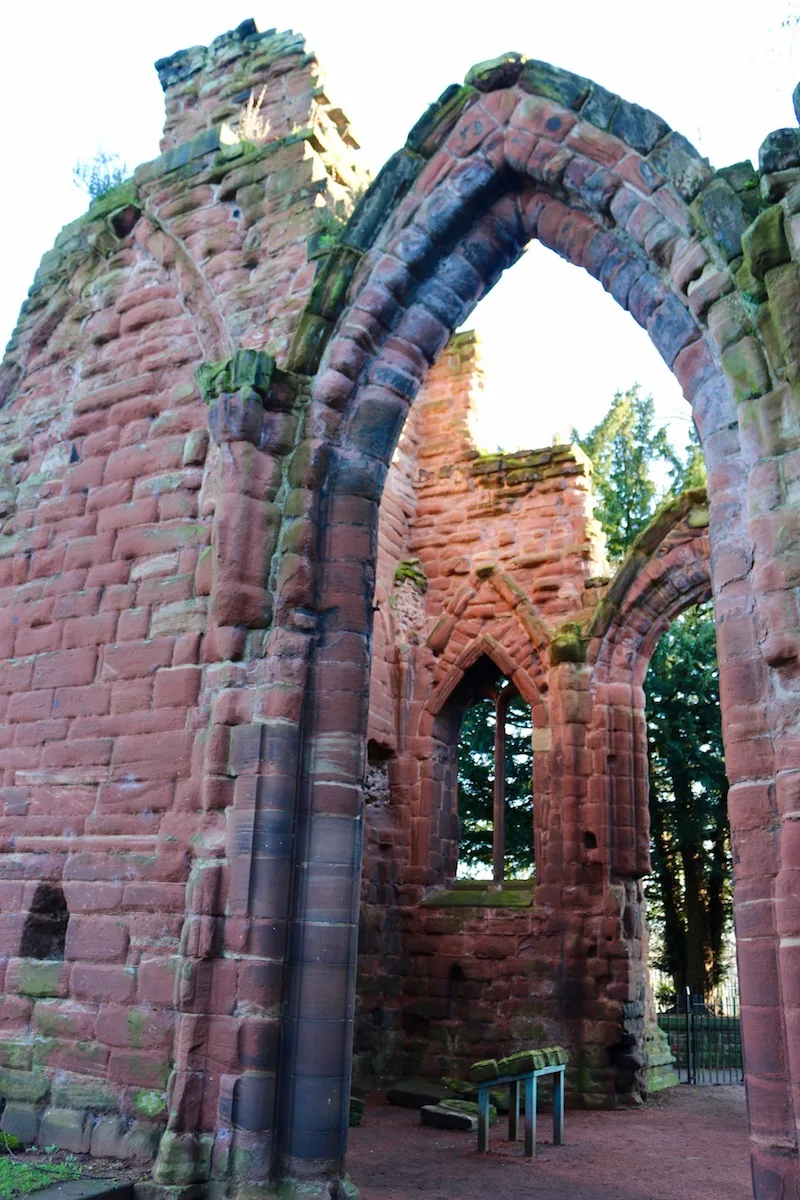 What to do – Day 2
On your second day, get up early and feast on the hotel breakfast before hitting the road towards Snowdonia. You're going to want your satnav for this part as you head towards the little village of Betws-y-Coed.
Take a walk around the village and check out the many shops and art galleries. If you're feeling peckish (already!) then I recommend picking up some tasty homemade snacks at the bakery attached to the Spar. There's also a great chippy just next to the bridge and you can take your food and eat it next to the river.
Then head to Swallow Falls waterfall which is a little further along past Betws-y-Coed.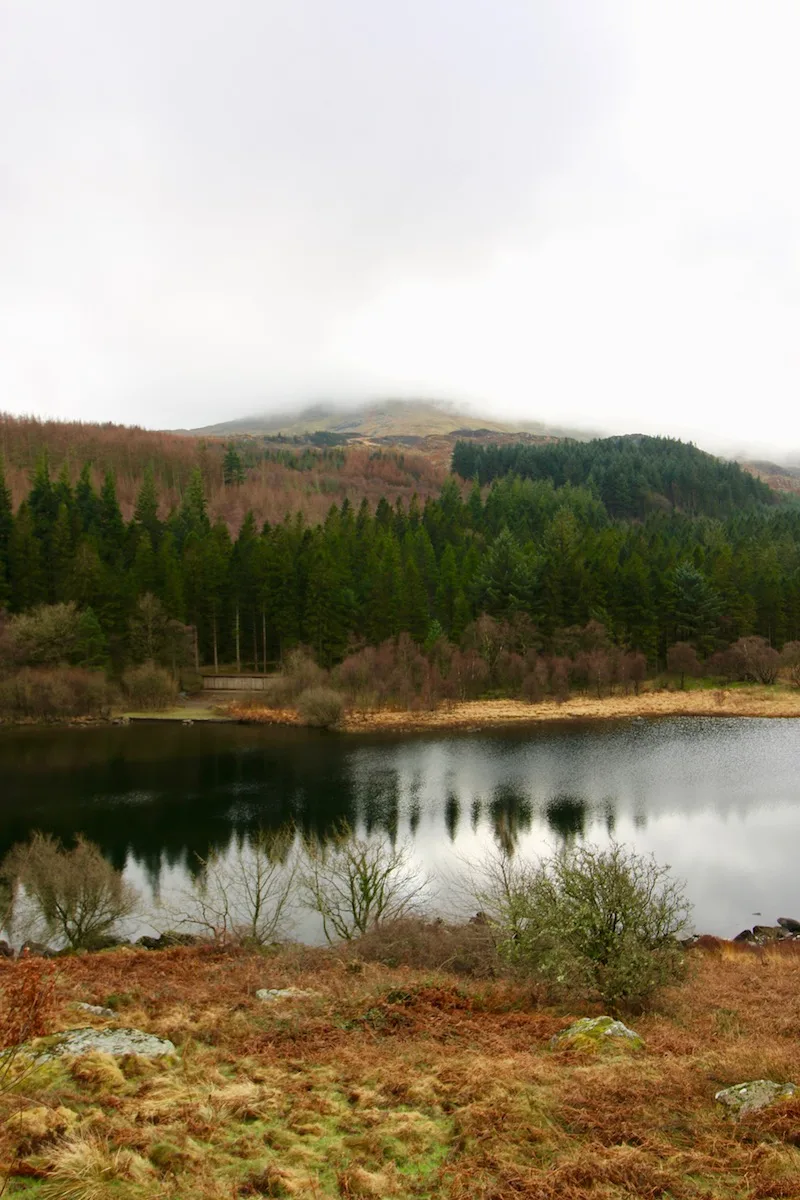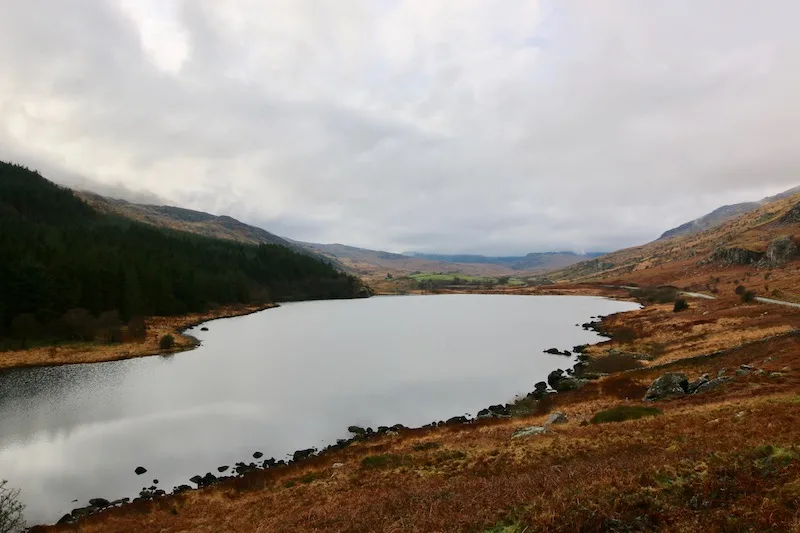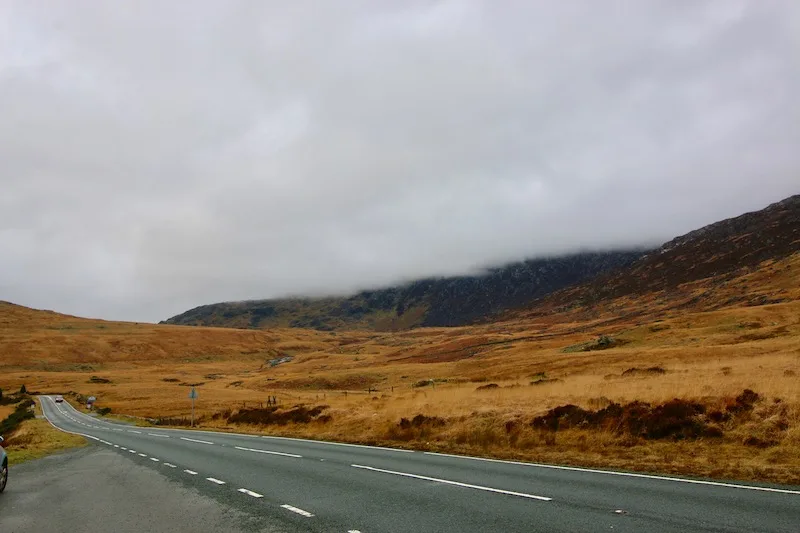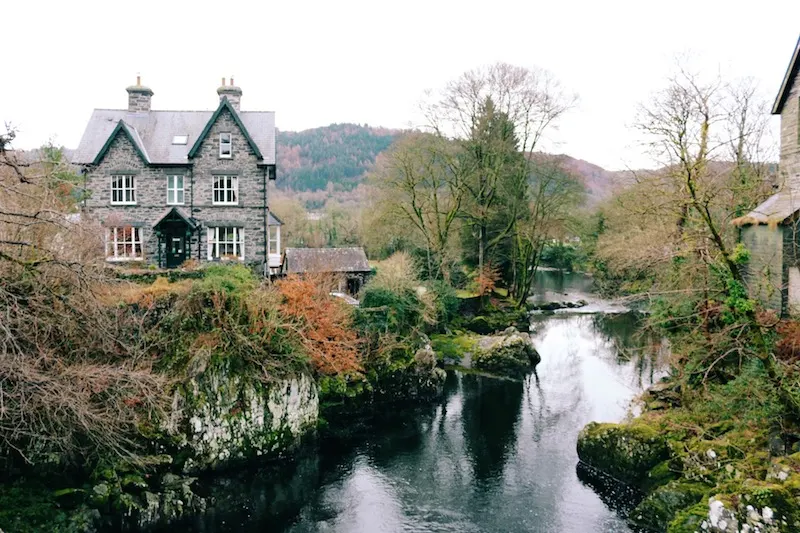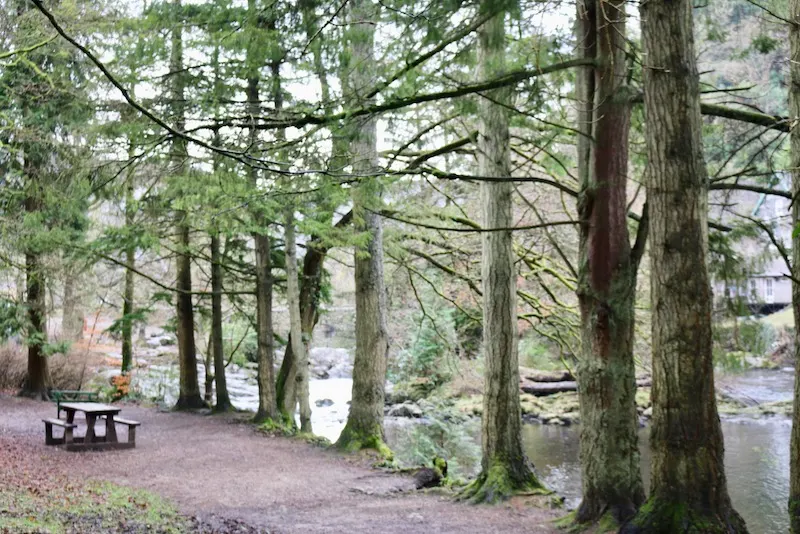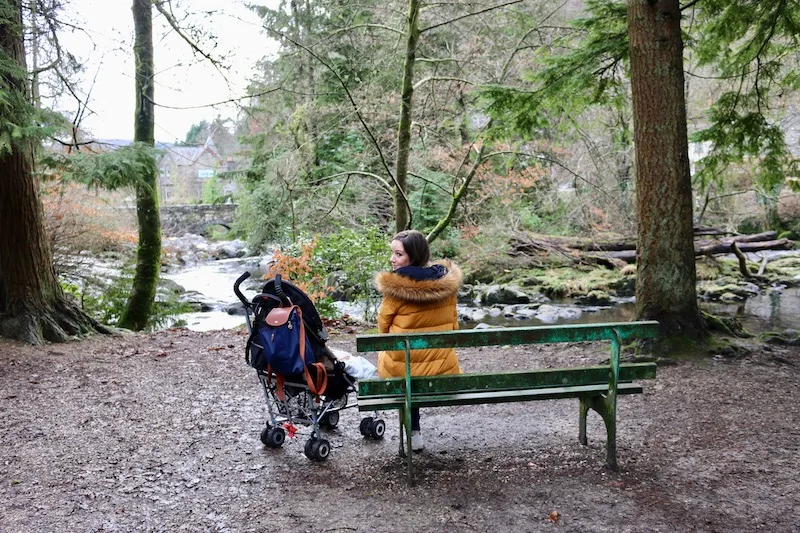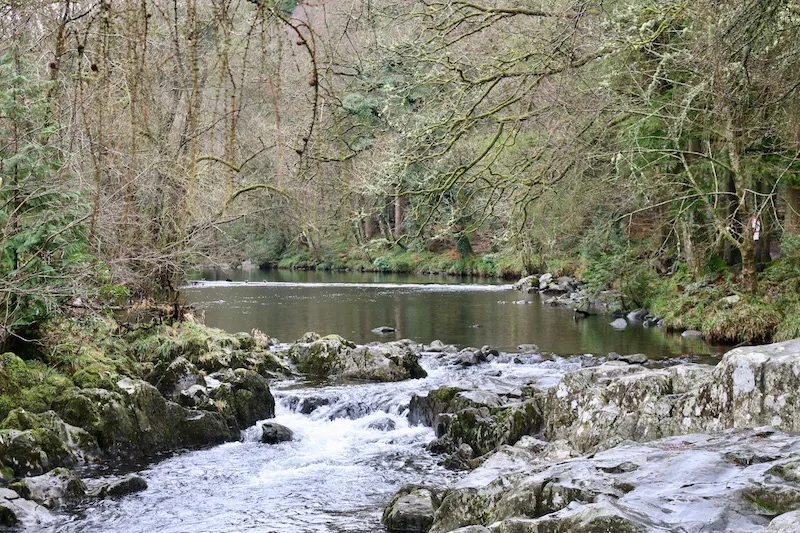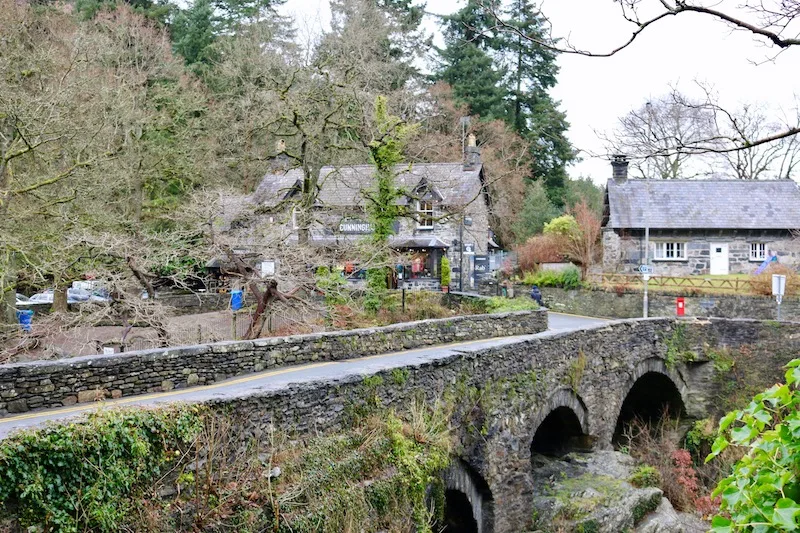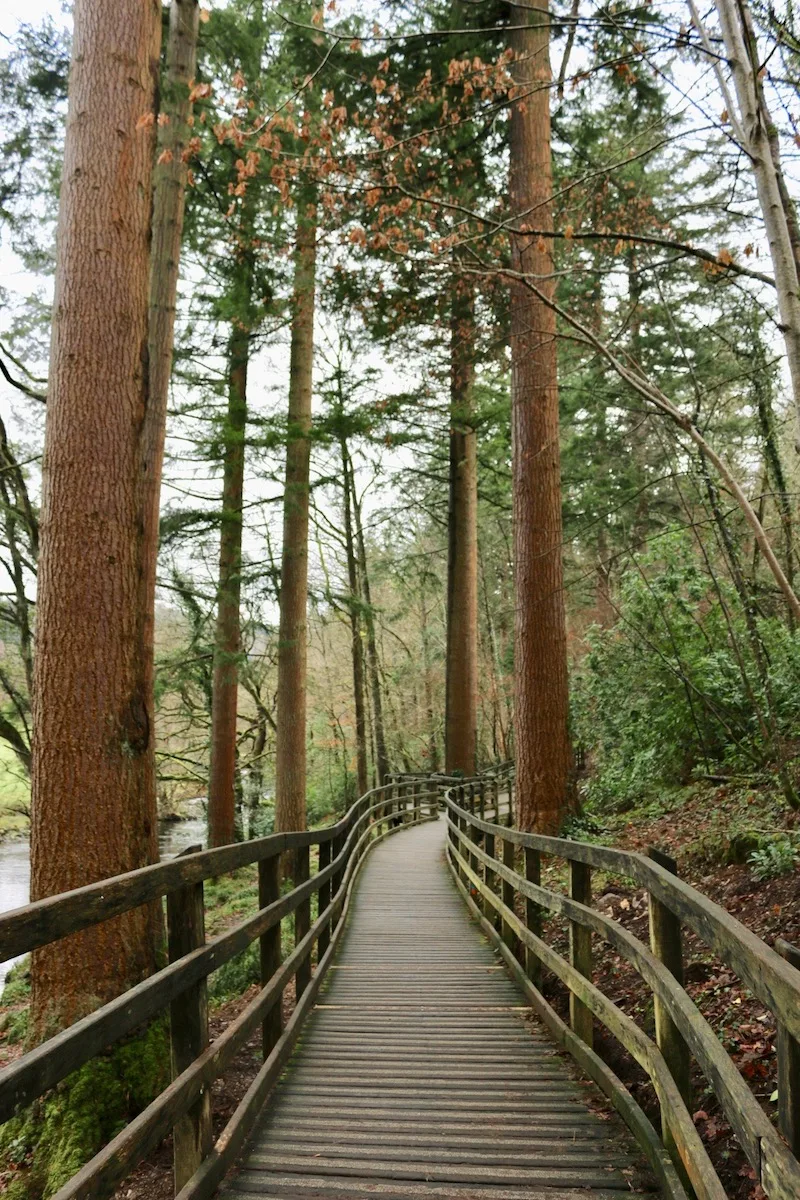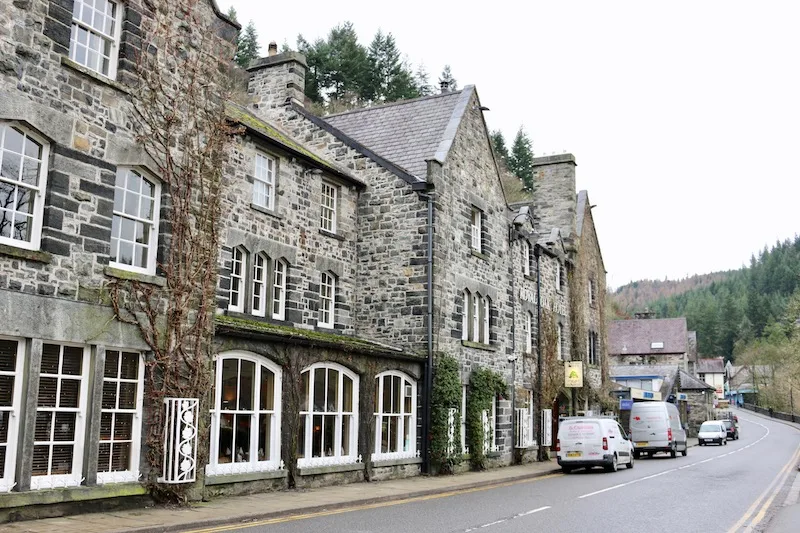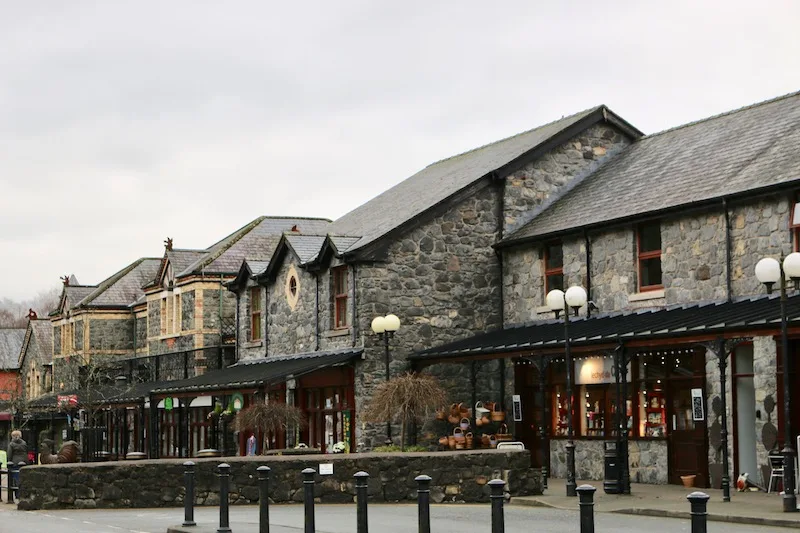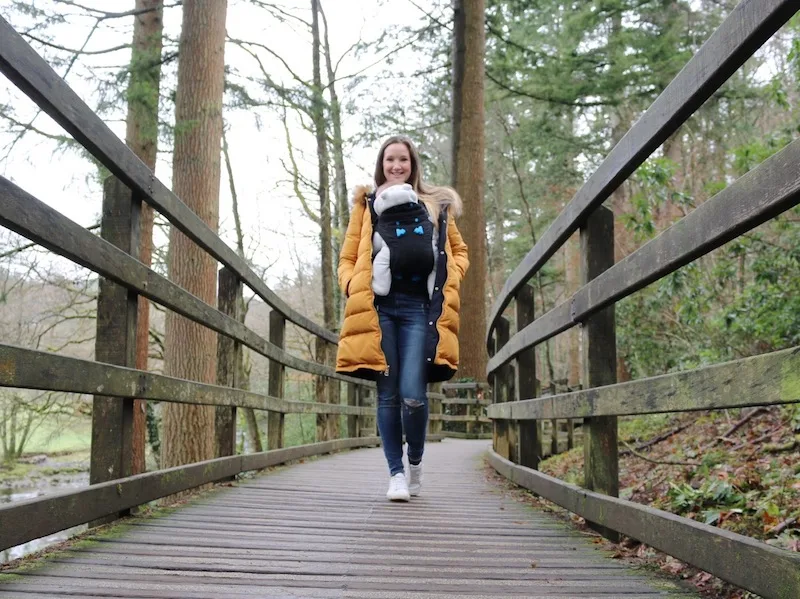 After Betws-y-Coed, head to Pen-y-Pass which is one of the locations where you can begin a walk up Snowdon. I recommend taking the Pyg Track as it's the shortest and easiest route at 5.5km and 800m incline. The walk up takes about 3 hours but even if you only walk for an hour and turn around you'll still be treated to beautiful views and a lovely little walk.
An easier way to get to the summit of Snowdon is to take the Snowdon Mountain Railway (closed in the winter) where you'll be treated to all the views without all the effort.
Even if you don't fancy hiking, I still recommend driving around this area and soaking up the epic scenery.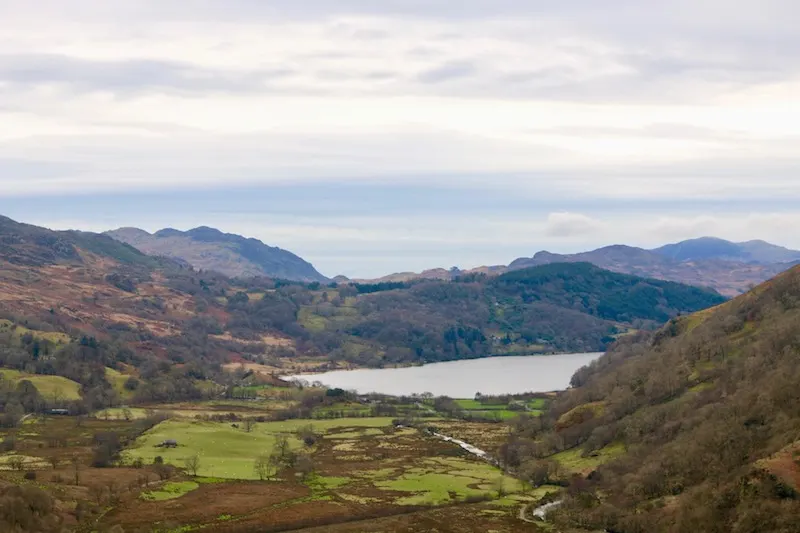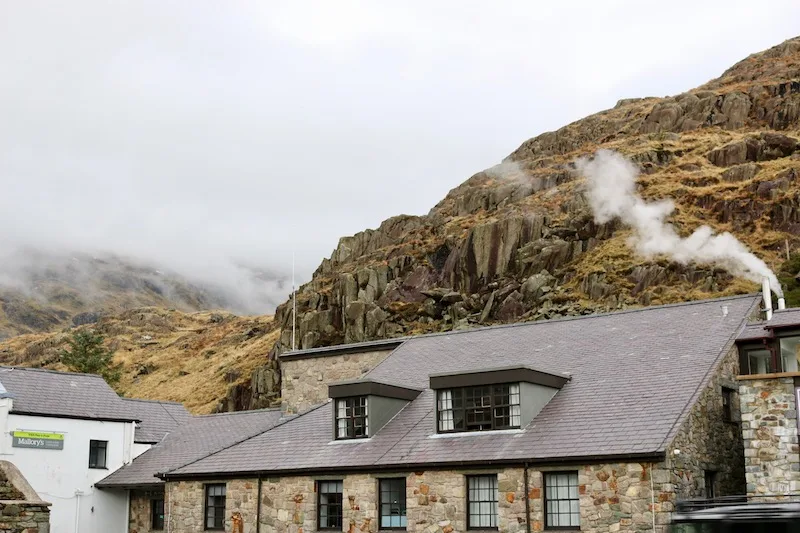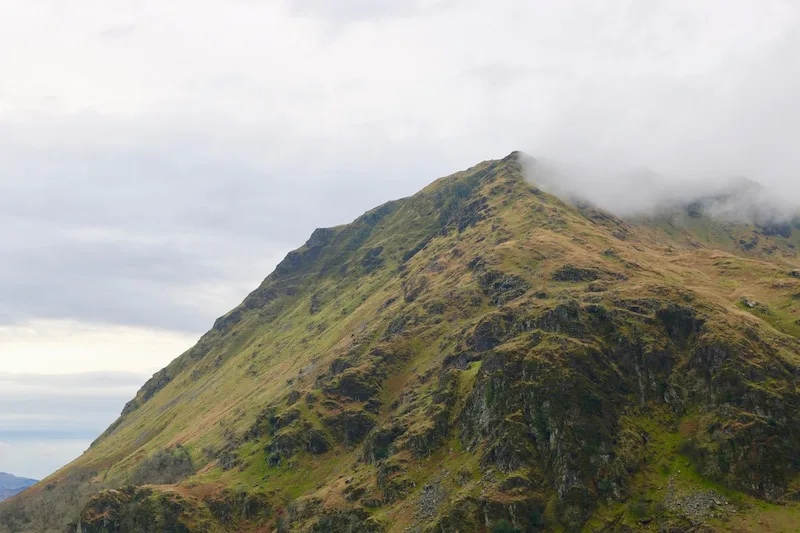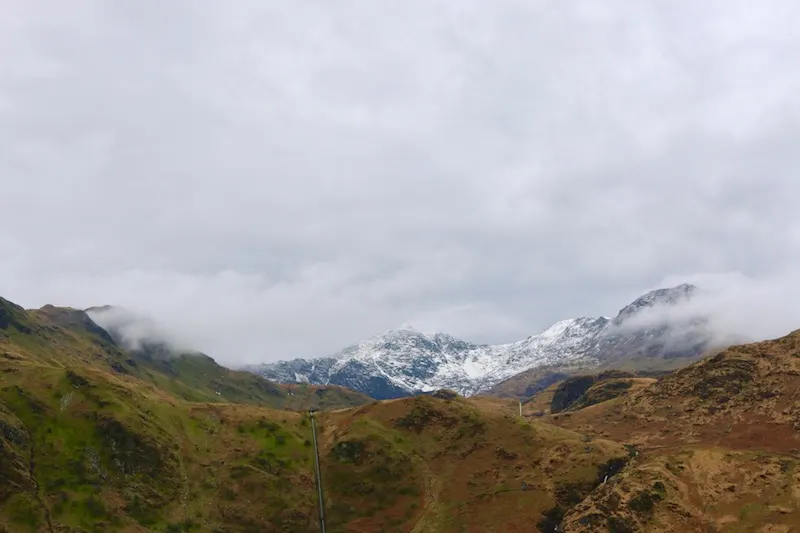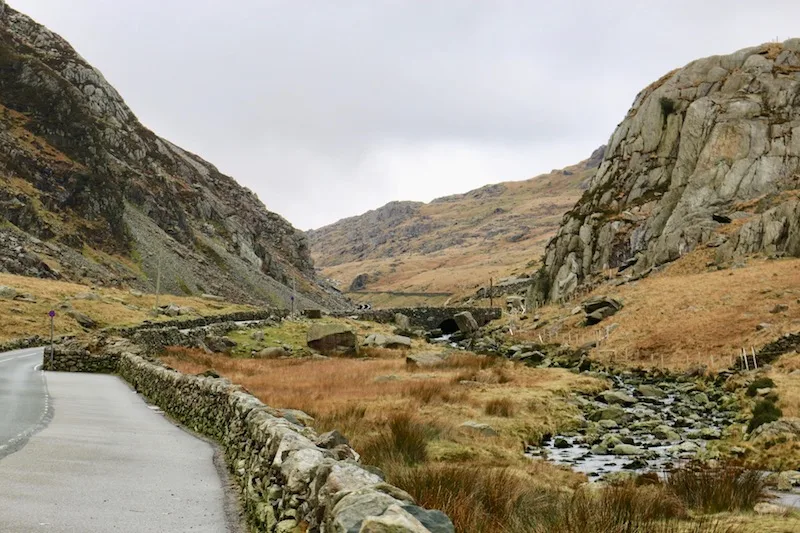 From Pen-y-Pass carpark, I drove back down to the main road and towards Llyn Gwynant Campsite. This is a gorgeous campsite I've stayed at a few times so if you fancy a short break with beautiful views then I recommend a quick stop here. This was January so there was no one around but in the peak summer months it is chocker and you may need to pay the £4.00 day rate they advertise for day visitors. There's a woodfired pizza oven van here in the summer that I thoroughly recommend trying!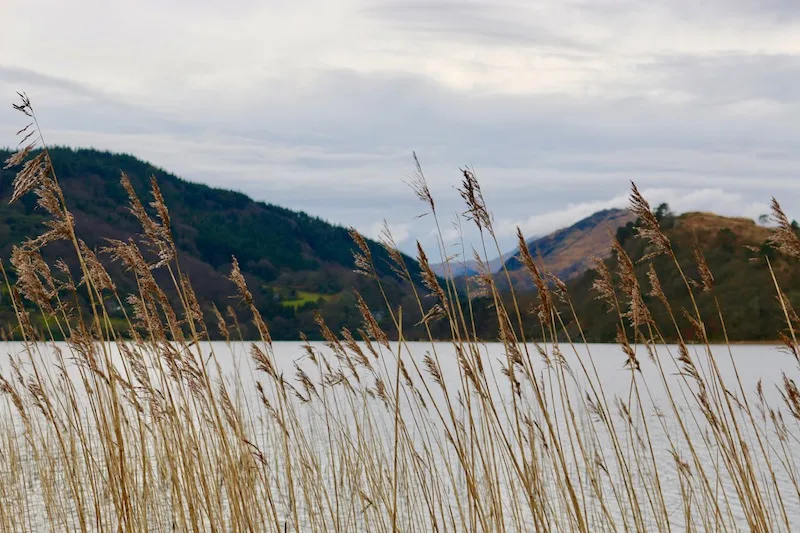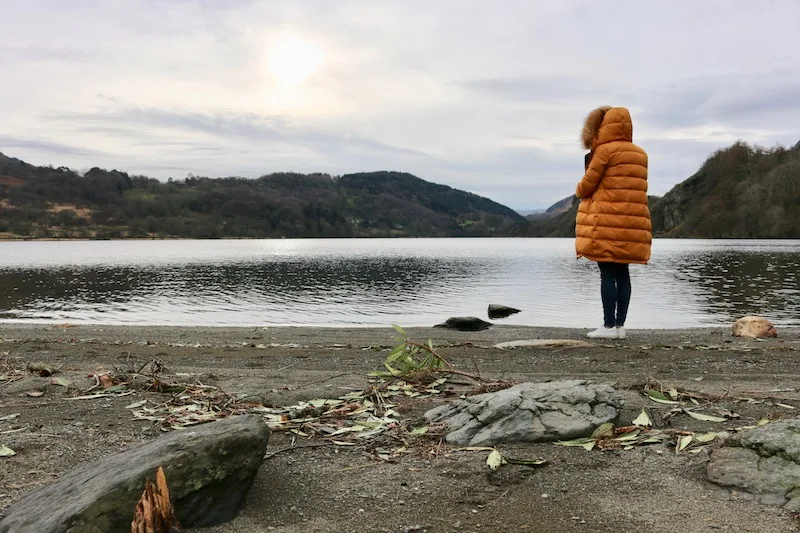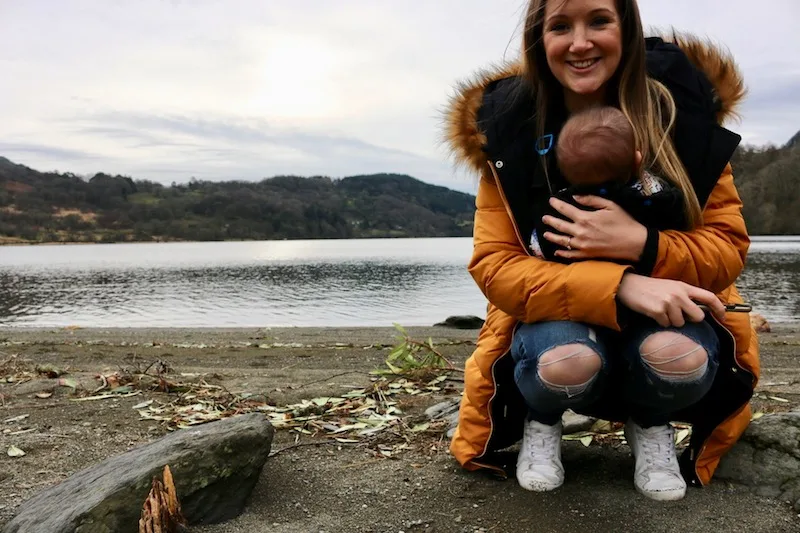 The next stop on your tour of Snowdonia takes you to another pretty little village called Beddgelert. This is a stunning village surrounded by mountains with a few lovely pubs, restaurants, tea rooms, gift shops and a great ice cream shop. The Saracens Head is great for traditional pub food or try Beddgelert Bistro and Antiques for the best afternoon tea with Welsh bara brith.
There's a walk that takes you along the river that is beautiful on a lovely day. Just 10 minutes into the walk you can visit the famous grave of Gelert from the medieval Welsh legend. Now, there are a few versions of this story so I'm going to tell you the one I was told as a child.
Gelert was the faithful hound of Prince Llewelyn the Great and he was the bravest and most loving dog you could wish for. He was gentle but strong and Price Llewelyn trusted him so much that when he went out hunting he left his newborn son under the watch of Gelert.
One day, Gelert was looking after the baby when a wolf entered their home and tried to attack the baby. Gelert fought the dog and risked his life to protect the baby. After a fierce struggle, Gelert won the fight and the intruder was killed. But, as you can imagine, they made a fair old mess and there was blood everywhere! Prince Llewelyn returned from hunting and heard barking and snarling and found his baby boy on the floor of his home covered in blood. He presumed the baby was dead and when he looked to Gelert and saw he was covered in blood. The prince immediately withdrew his sword and killed his Gelert. Just as the dog fell to the ground his baby awoke and giggled and smiled in his father's direction. At the same moment, Prince Llewelyn noticed the intruding dog lying dead on the ground and realised what Gelert had done.
But it was too late and Prince Llewelyn had murdered his brave and loyal dog.
OK, this is the point where 10 year old me would burst into tears and the thought of his poor dog lying dead on the floor.
It seems I'm not the only one who was affected by this tragic story and people travel from all over to see Gelert's grave and the remains of their home.
After your walk to Gelert's grave, head back into the village for an ice cream to cheer yourself up!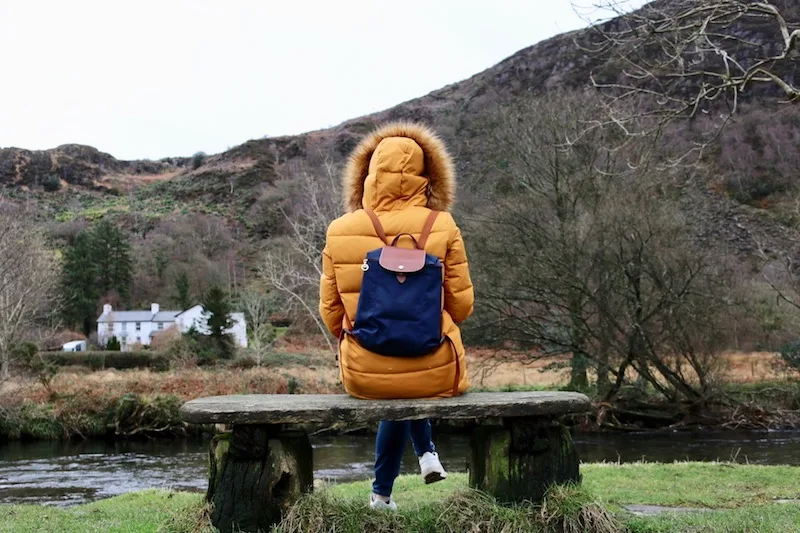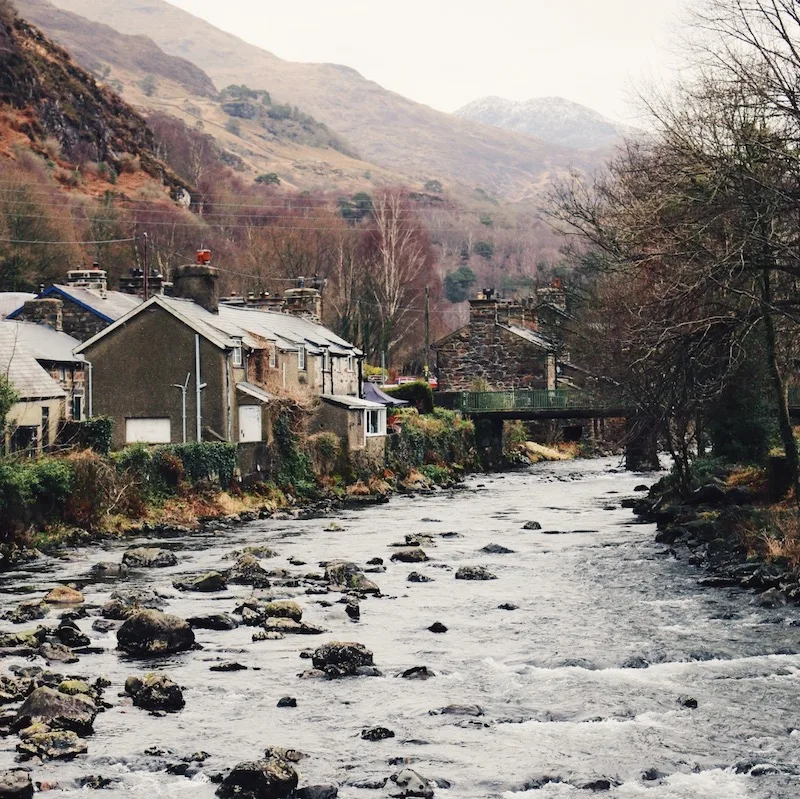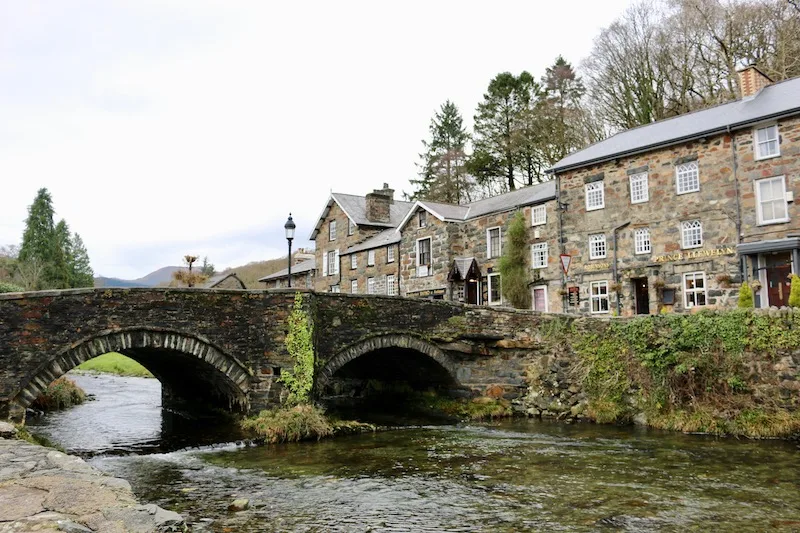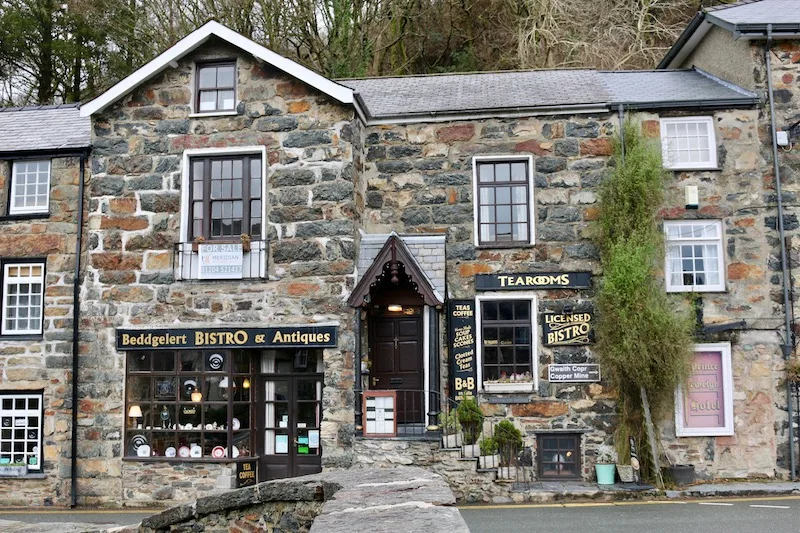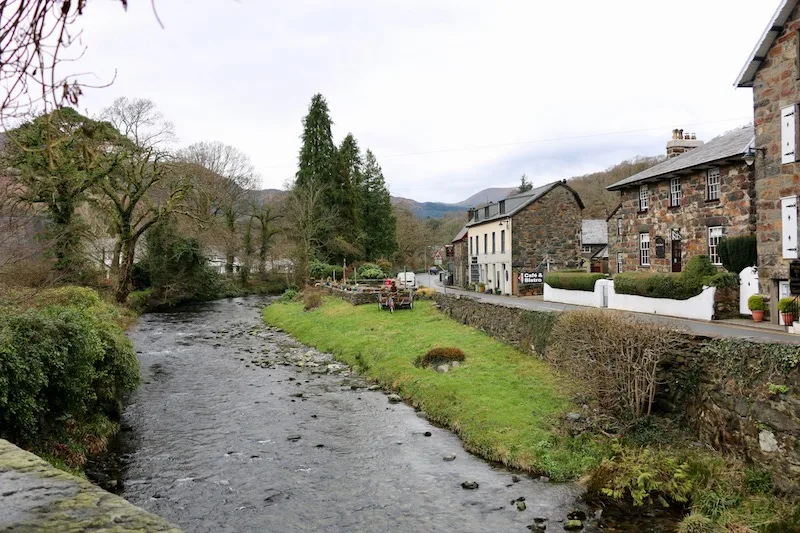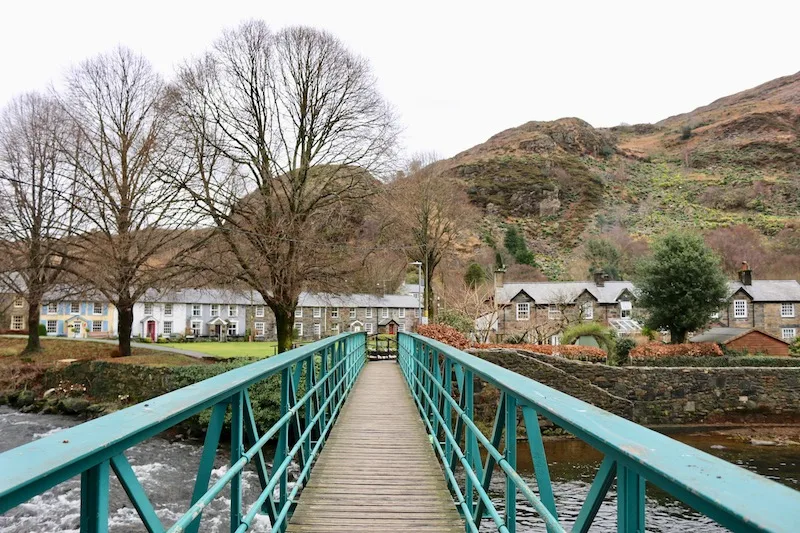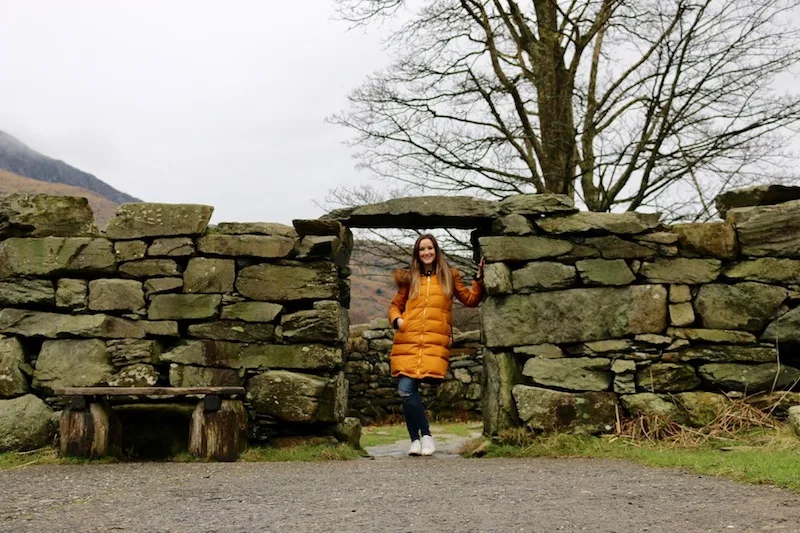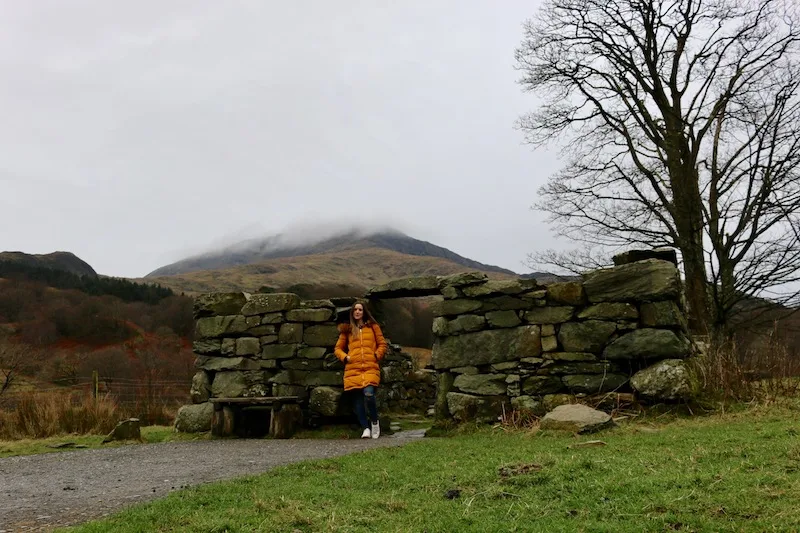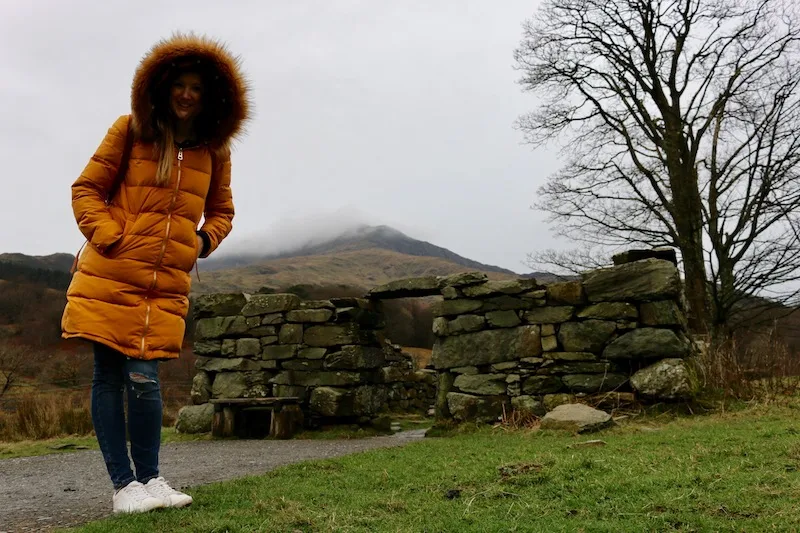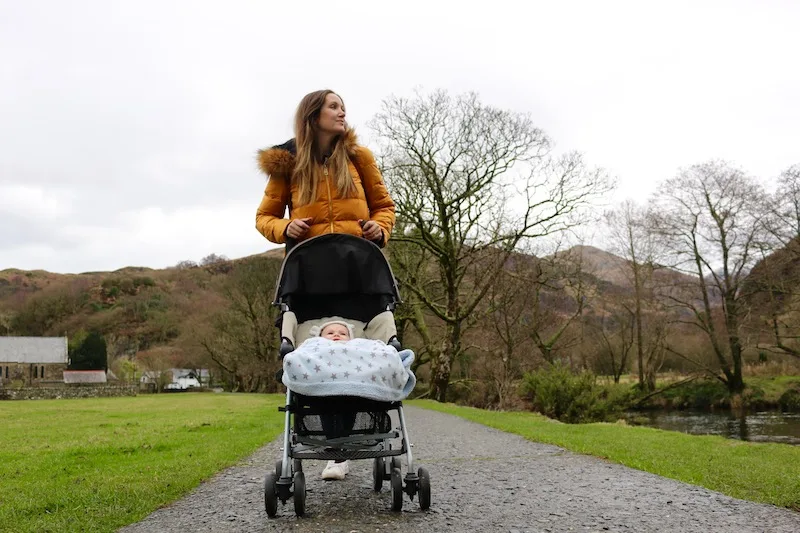 If you've got time at this point, I'd recommend making your final stop of the day in Harlech or possibly Nefyn.
Harlech Beach is absolutely stunning and you can also visit the castle here. Nefyn is another firm favourite and the Ty Coch Inn pub on the beach was named one of the top 10 beach bars in the world. Yes, the world! (You park at the golf club and walk across the golf course to reach it.)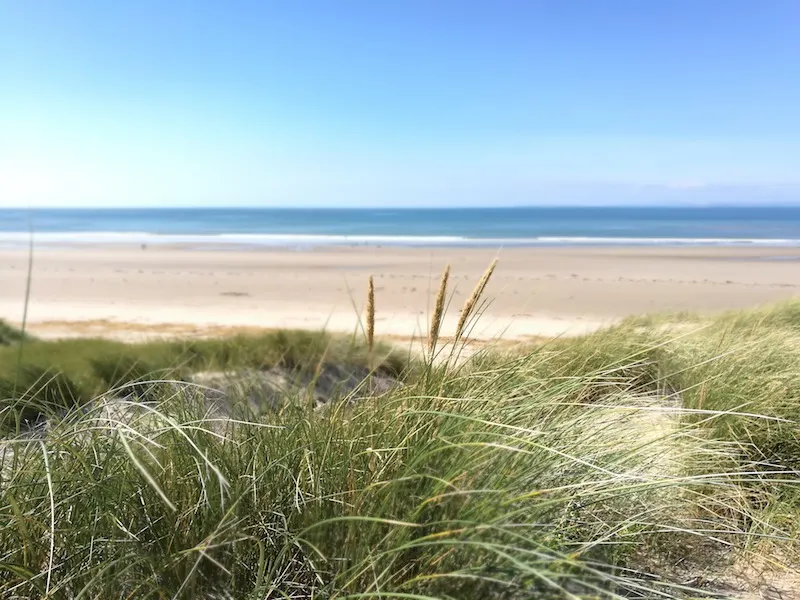 Photo taken last summer in Harlech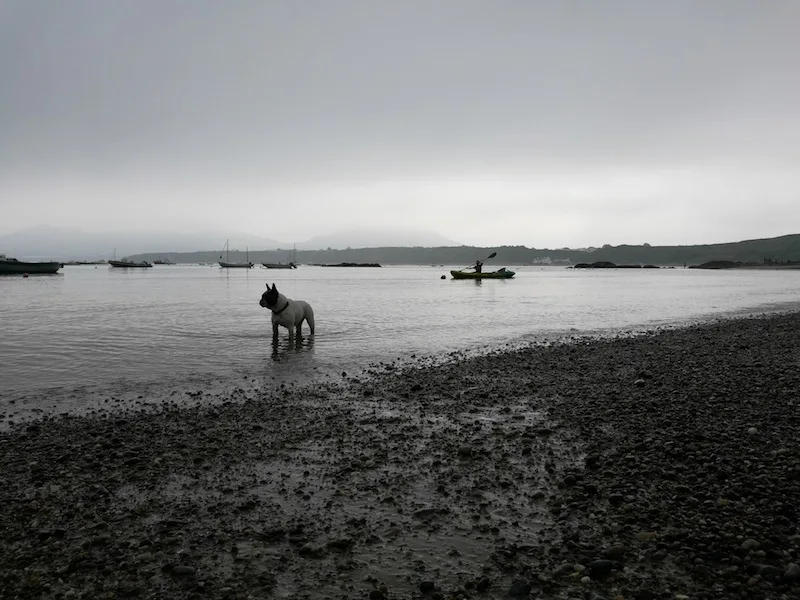 Another one taken last summer (although you'd never know it from those clouds!)
And that is how you have a perfect weekend in Chester and North Wales.
---
I partnered with Premier Inn to write this post but, as always, all thought and opinions are entirely my own.