Confession time: after I accepted this particular blog trip invitation, I actually had to look up Lithuania on a map to see where I was going. Turns out, it's one of the Baltic states, nestled between Poland, Latvia, Belarus and the Russian province of Kaliningrad. Having previously visited both Riga in Latvia and Tallinn in Estonia, I thought I had a fair idea what Vilnius, Lithuania's capital, had in store for me.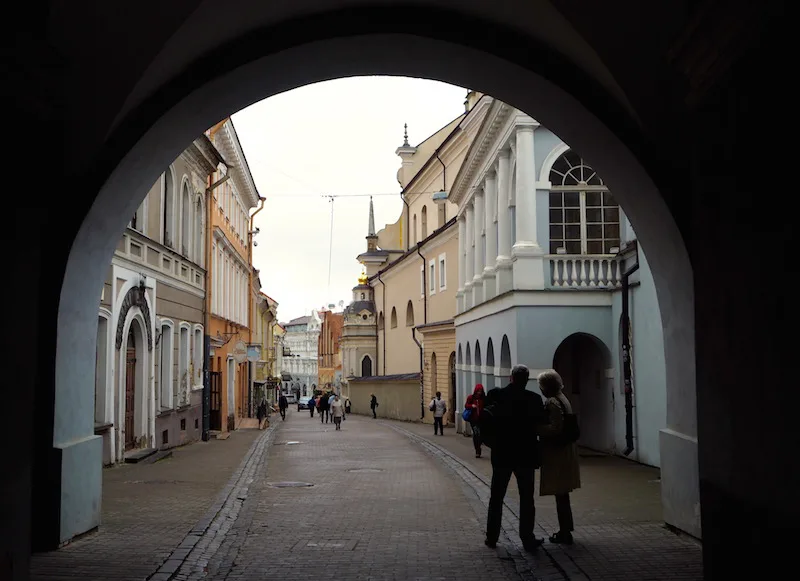 But as for the rest of the country, I had no clue. Would it be bleak and grey, in the way I often expect countries of the former Soviet Bloc to look? Would there be greenery? Mountains? Villages?
After four days in the country, spanning some 200 miles, I'd seen more of Lithuania than I ever imagined I would. I was surprised, multiple times a day, at how this country completely challenged my preconceptions, and I realised early on that the surprises weren't going to stop. It's a country I'd never thought about visiting, but now I'm certain I'll go again. Here's why:
Vilnius has something for everyone
You've seen this controversial piece of street art on the internet, right?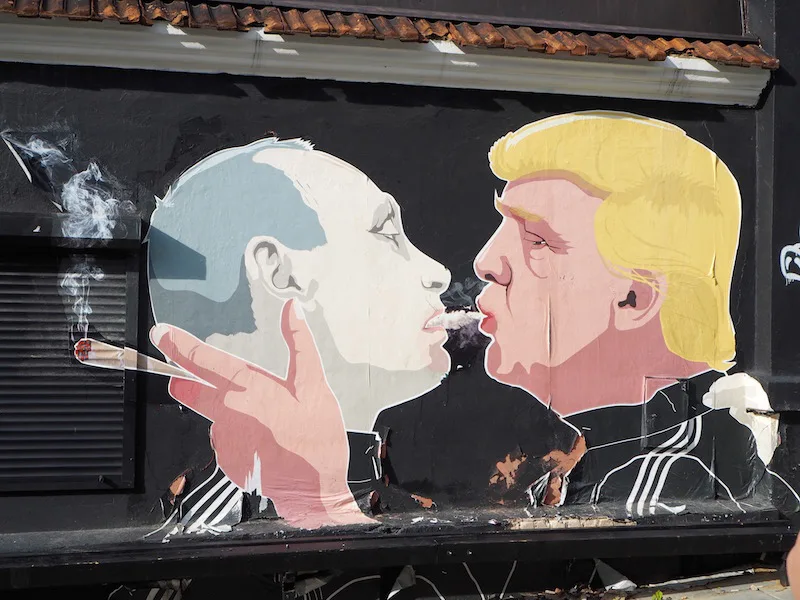 Did you know it was in the Lithuanian capital city, Vilnius? It was created, before the 2016 US election, by local street artist Mindaugas Bonanu, and originally showed the two world leaders locked in a passionate kiss. It was painted over (very sadly) but has returned, slightly altered, to show Trump bringing Putin to life by blowing smoke into his mouth.
Still fairly confronting, but also extremely eye-catching, the piece is accompanied by the tagline: make everything great again.
But whether political street art is your thing or not, there's plenty more to see and do in Vilnius.
From the gorgeous walled medieval old town (get a bird's eye view from St. John's Belfry) to the quirky, bohemian Republic of Užupis and the cobbled stones of the Jewish quarter, you could happily spend a weekend strolling the pretty streets and eating at the many cafes that dot the city.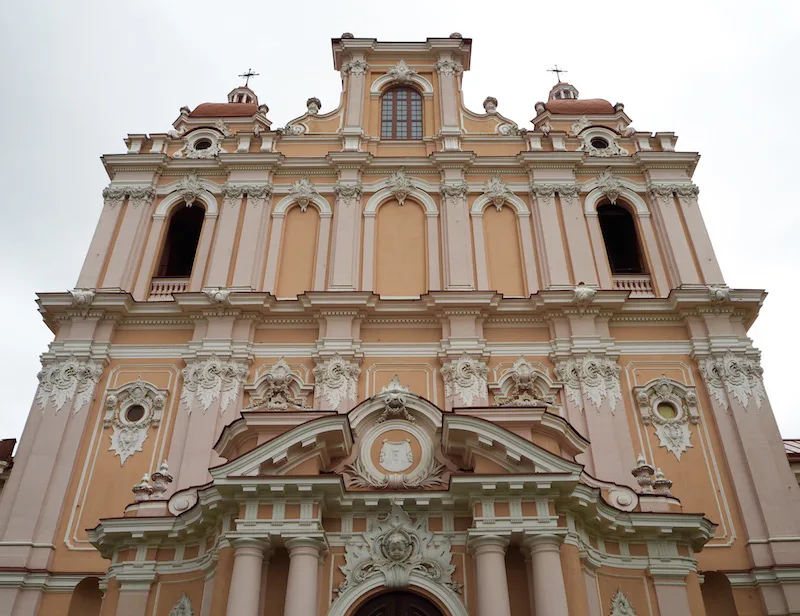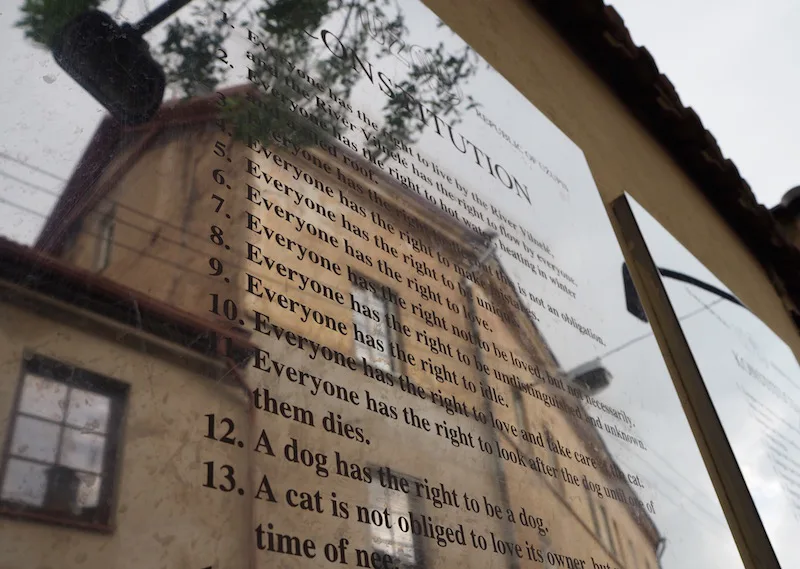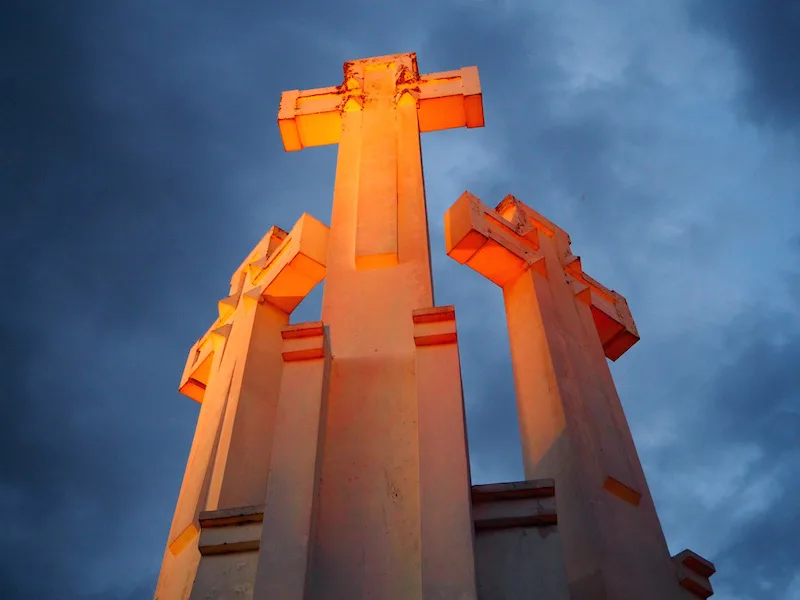 I'd love to come back in winter for the Christmas markets, where the town's squares will be filled with Christmas trees and quaint stalls, and the rooftops will be dusted in snow.
Where to stay in Vilnius
Stay at the trendy, art-filled Artagonist hotel in the city centre.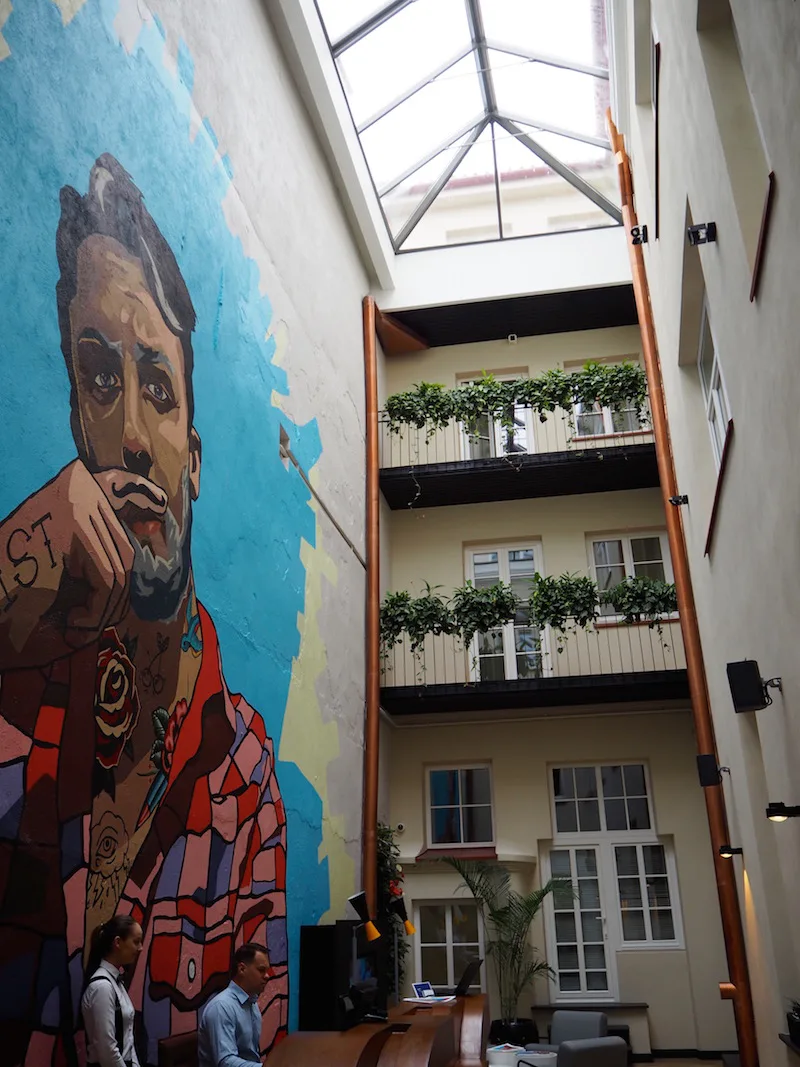 Lithuania is beautiful
It's not dramatic, in a majestic-mountains-on-the-horizon way, but it's breathtaking nonetheless. The greenery seems to be overly saturated, the forests densely packed, the water blue and glassy, and the hills gentle and rolling.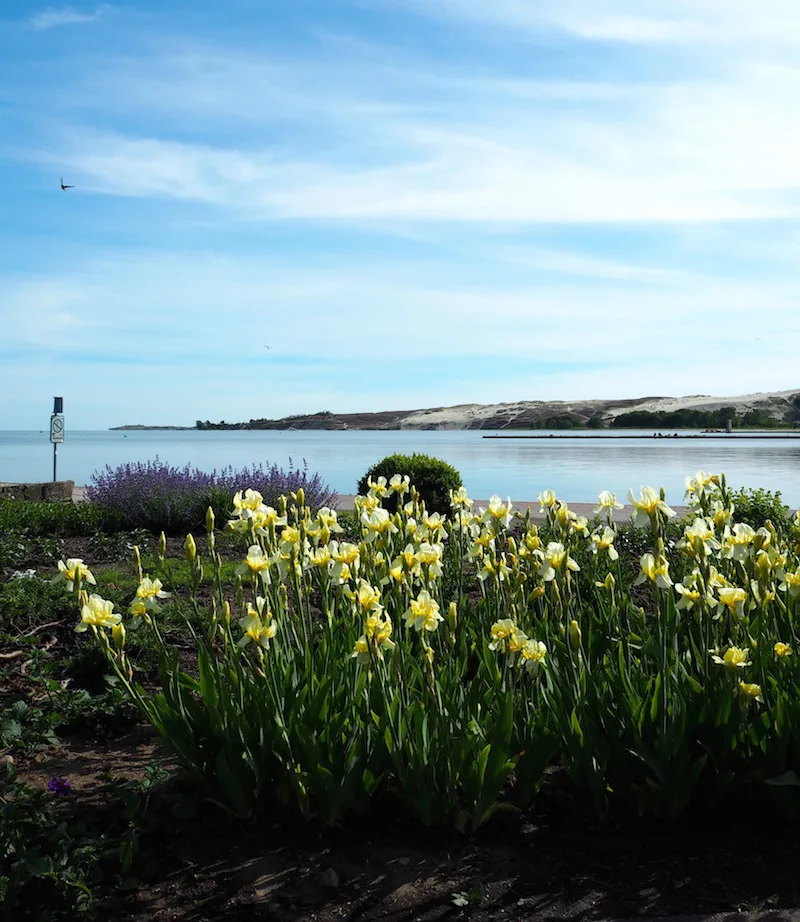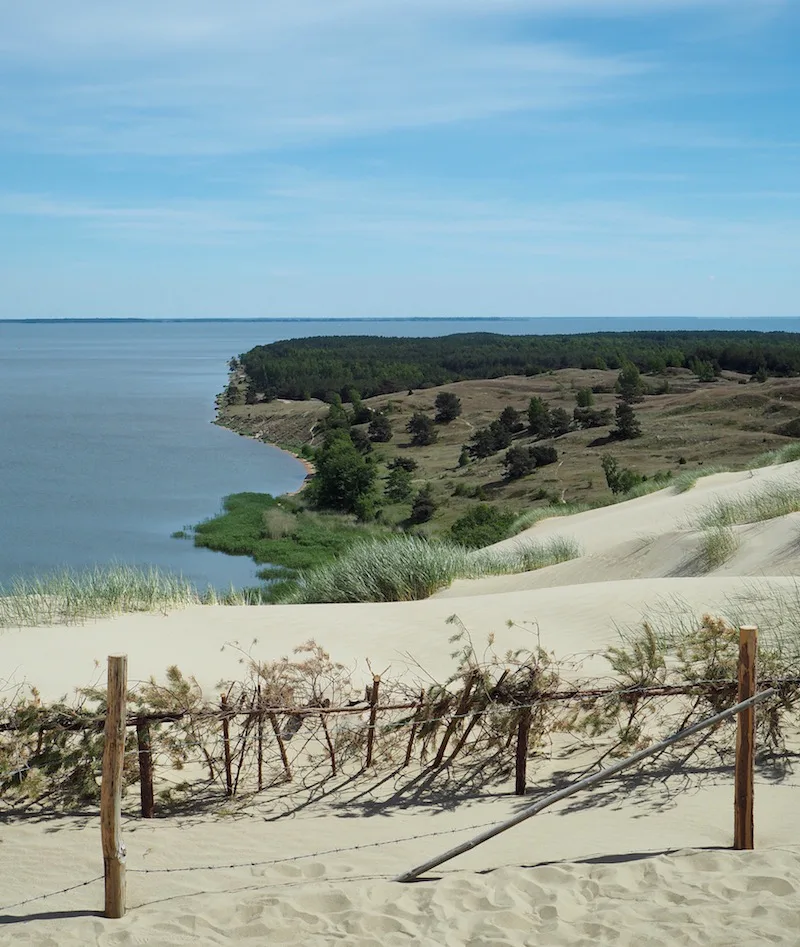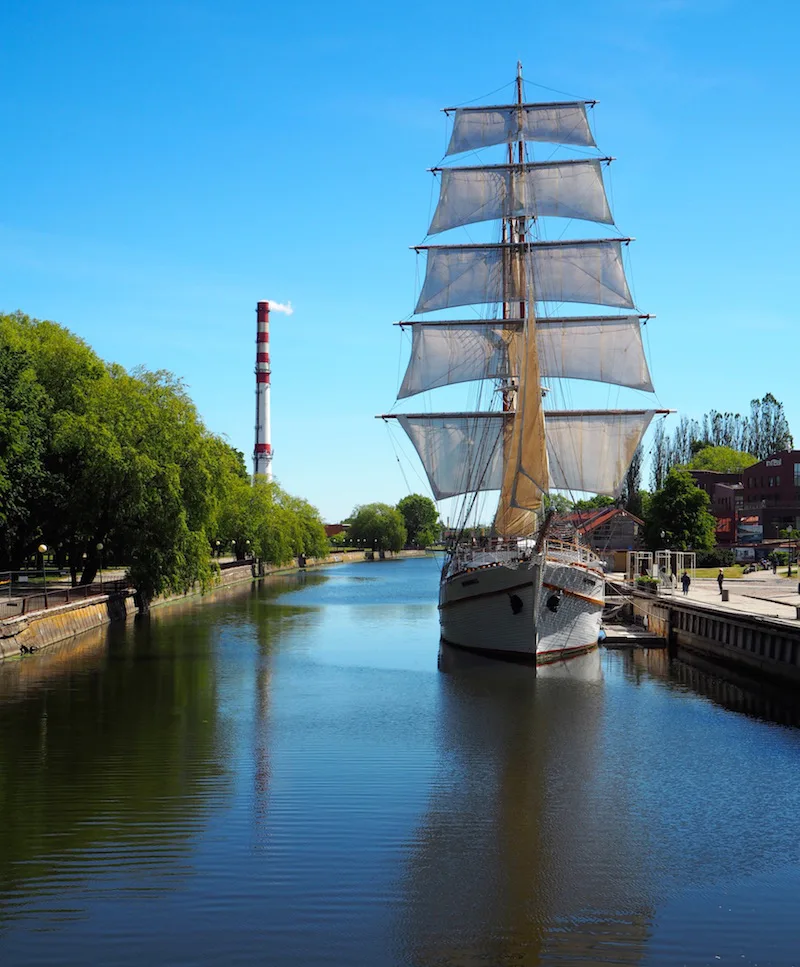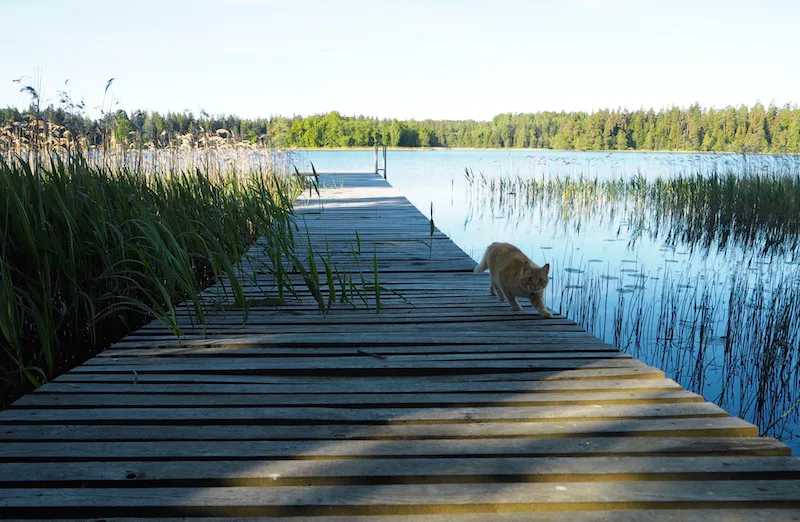 There are huge sand dunes with views that stretch all the way to the Russian province of Kaliningrad. There are coastlines with sandy beaches, and piers stretching into the sunset.
There are rivers, and brightly-coloured wildflowers, and storks making enormous nests on telephone lines. There are massive lakes with castles on islands, and rapeseed fields offering shocks of yellow between the verdant fields.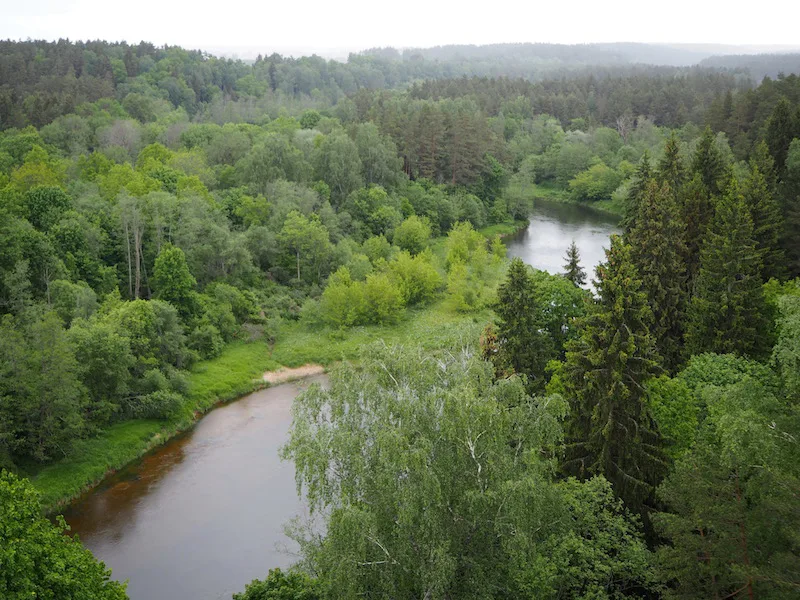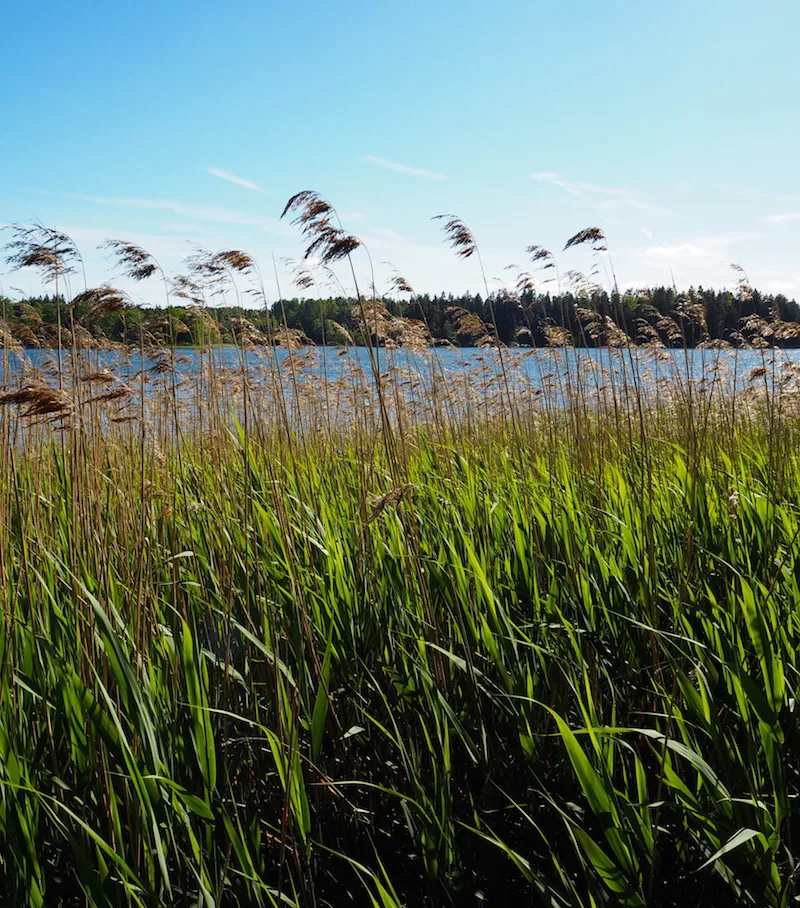 I highly recommend getting out of Vilnius, even for a day trip, to see a bit more of what the country has to offer.
If you're looking for somewhere to start, take a stroll along this treetop walk.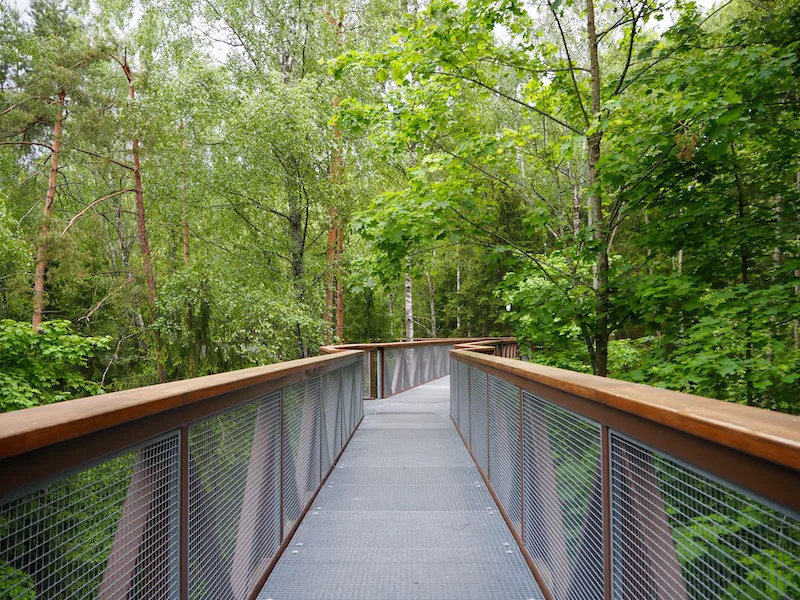 The myths and folklore are fascinating
Lithuania was, for much of its history, a pagan nation. As a result of this, the country is steeped in superstition, folklore and myths. There's the Hill of Witches, a forest trail dotted with carved wooden witches, devils and figures from the tales that Lithuania is built on, for an entertaining hour surrounded by natural beauty.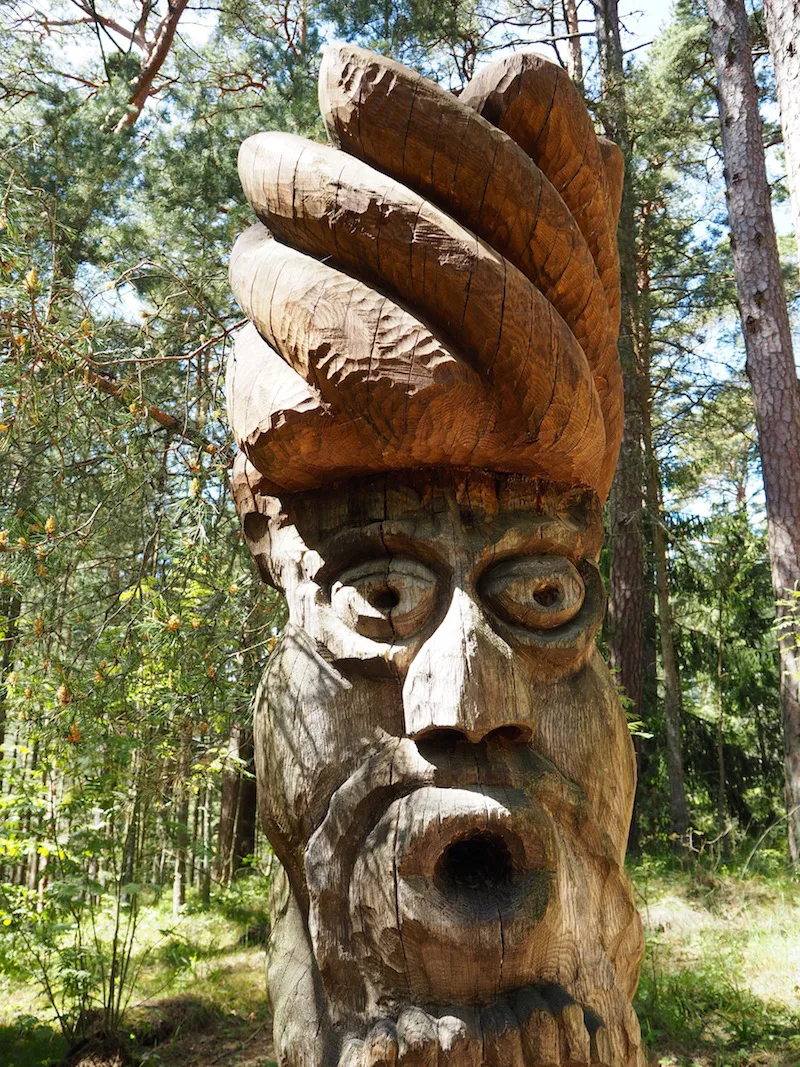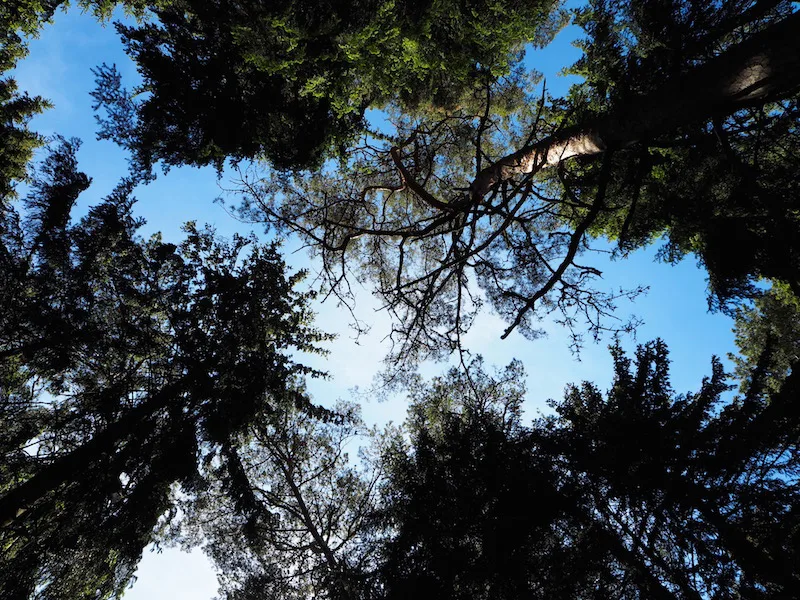 The seaside town of Klaipeda is saturated with superstitious charms, including a mouse that will grant you your deepest wish, a bag of gold that brings you wealth and a 'button of happiness' that brings joy to those who touch it.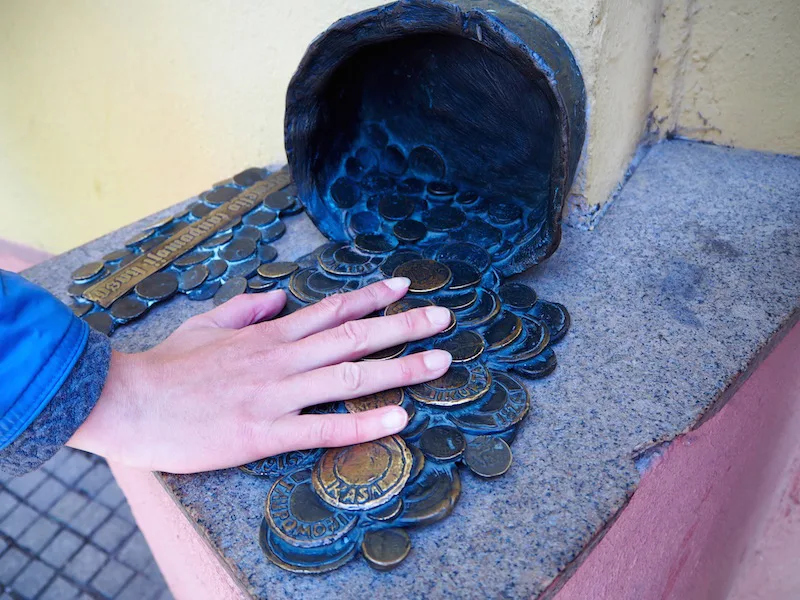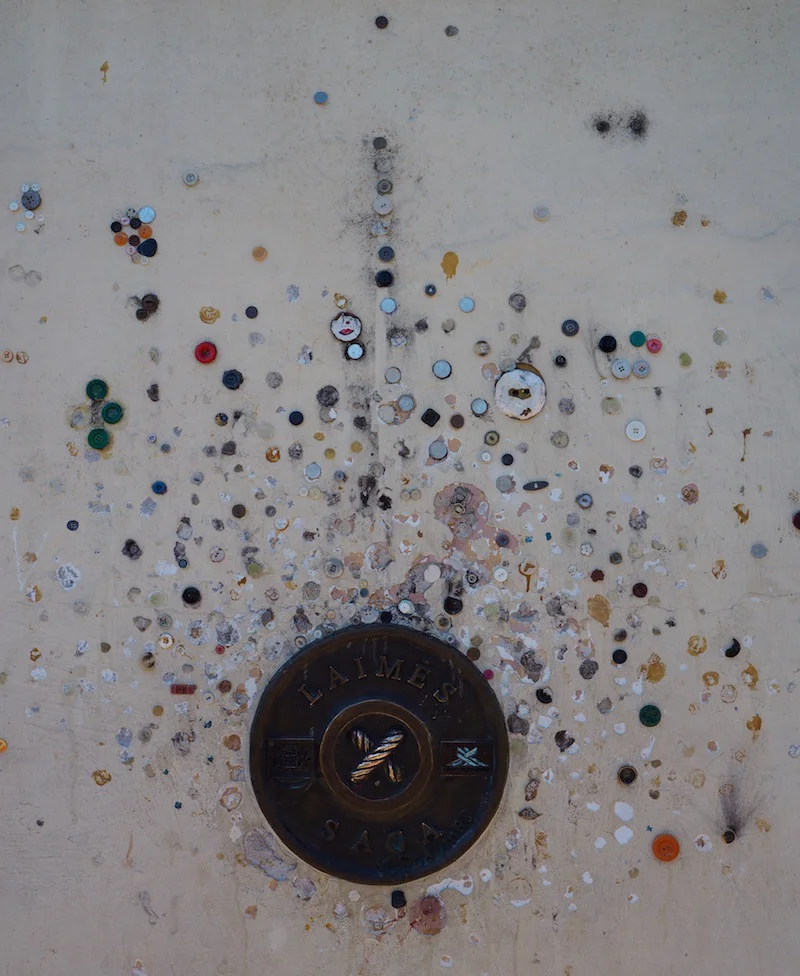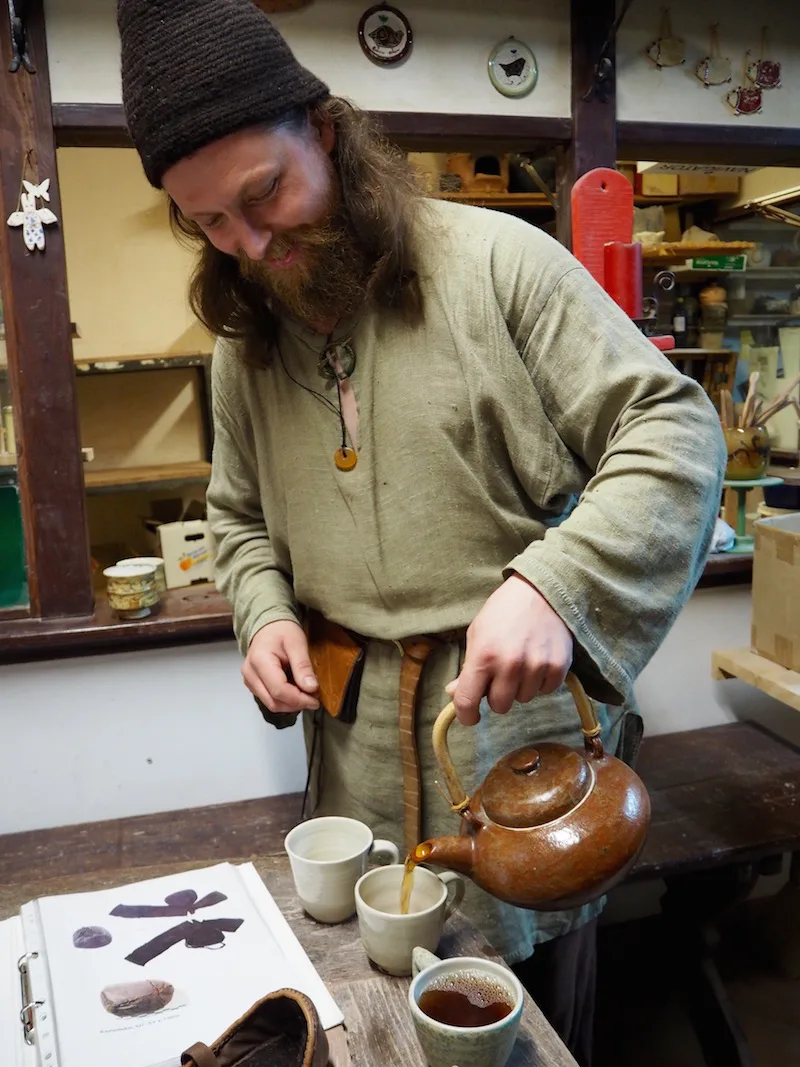 During our trip there were countless examples of folklore and its influences, intertwined with the much more recent introduction of Roman Catholicism. It's not often that I'll recommend attractions around things as whimsical as these, but in Lithuania they're beyond charming.
My personal favourite? This little guy with his huge ears, ready to receive your wishes.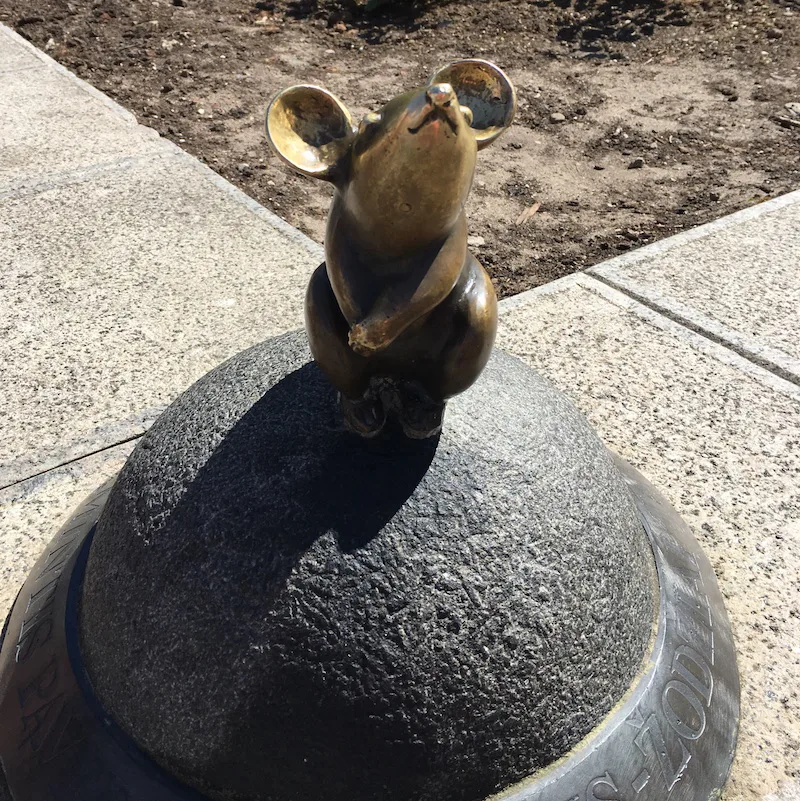 The food is mouthwateringly incredible
The absolute highlight of the whole trip was a traditional Lithuanian meal at Pas tevukus, a stunning collection of family-owned lodges on a glassy blue lake.
The afternoon was spent in a sauna in our tranquil cabin, interspersed with brief and breathtaking dips in the near-freezing lake, no doubt frightening the poor swans that were gliding along nearby.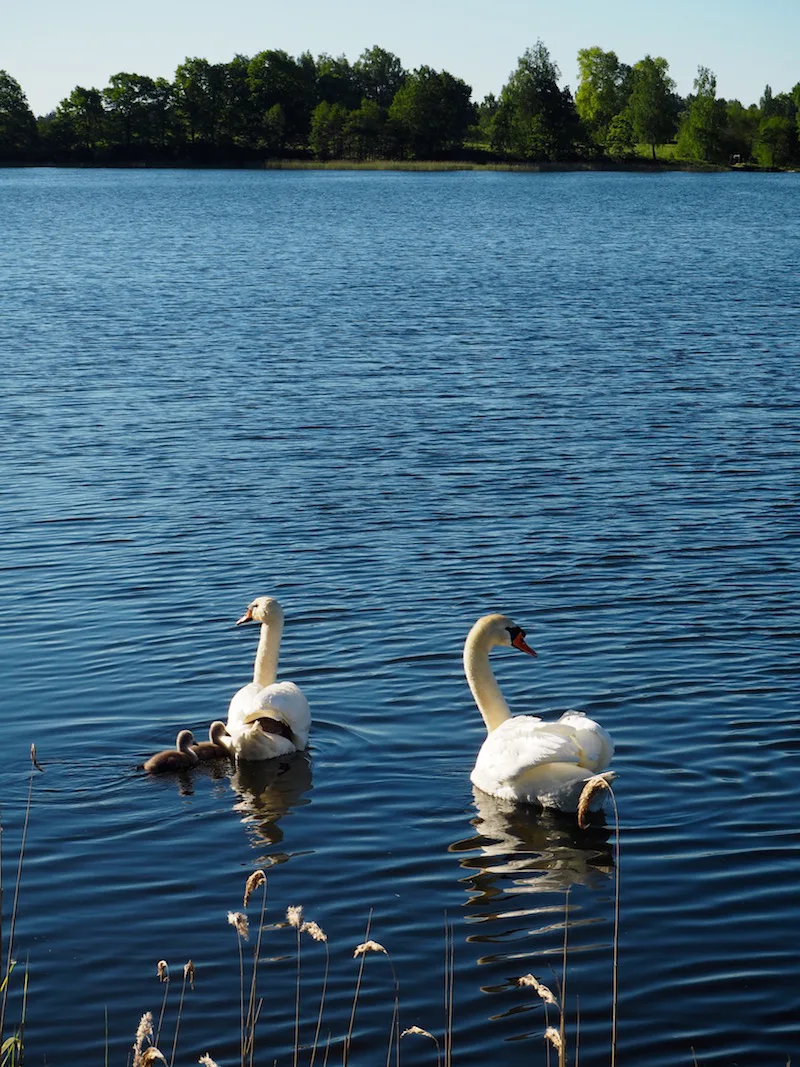 So I was pretty hungry by the time we sat down at the beautifully-laid, candlelit table that was absolutely packed with unidentifiable foods.
But before we could eat, we were told to pick up one of the three small shot glasses in front of us. Three shots of extremely strong, locally-made liquor later, we were allowed to begin eating.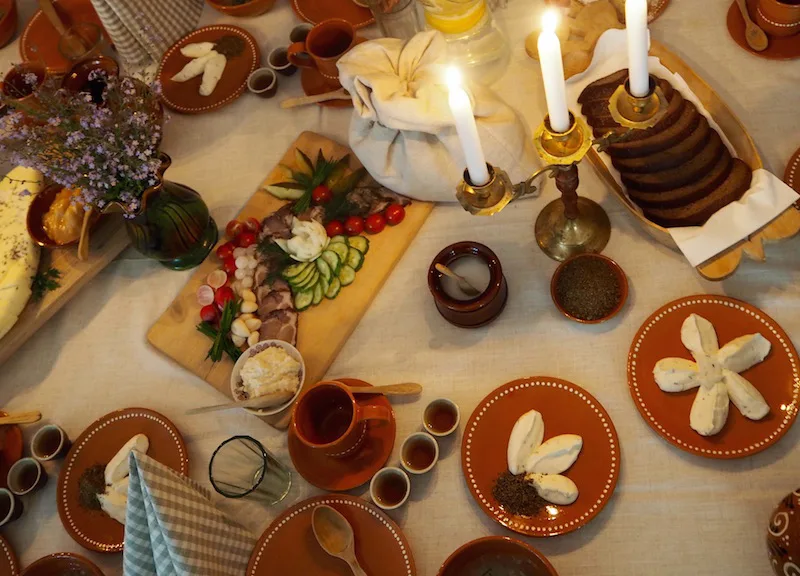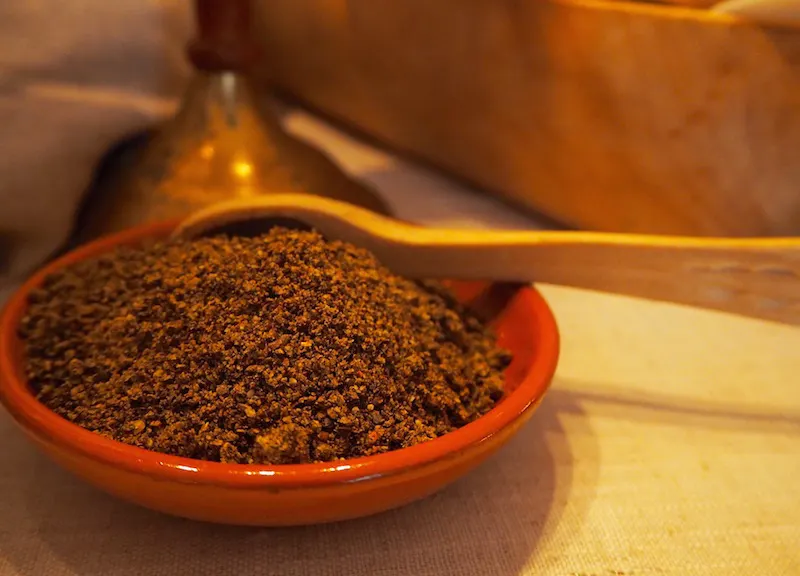 We pulled a steaming potato from a sack on the table, peeled the top with the wooden spoon/knife that was our only cutlery for the night, and dipped it in some brown peppery-looking grains and curd cheese. It was delicious, so we asked what it was.
"Cannabis!" our host declared. We asked her to repeat herself, but we'd heard correctly. It turns out that cannabis seeds (which have no effect other than nutritional, don't worry) are delicious, especially in combination with the curd and potato.
We also tried cold herring soup (sounds nasty, but it's incredible and all of us asked for seconds), raw herring, pork ribs with sauerkraut and a local cheese with caraway seeds, served with dollops of honey.
Neel from flunkingmonkey, apparently quite excited about potatoes…
Although I recognised almost nothing at the table when I sat down, I loved everything I ate, and am still dreaming about those cannabis potatoes!
That memorable meal aside, I don't think there was one thing I ate in Lithuania that didn't blow me away. From local cuisine in the incredible Sweet Root in Vilnius (seriously, if you're in the city, don't leave without having a meal here), to authentic Karaim food at Kybynlar in Trakai, to decadent desserts at Monai in Klaipeda, it was all absolutely delicious.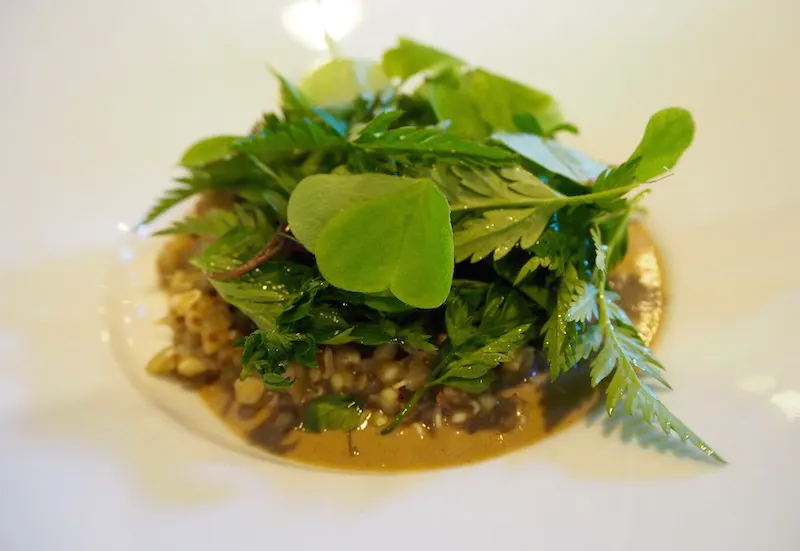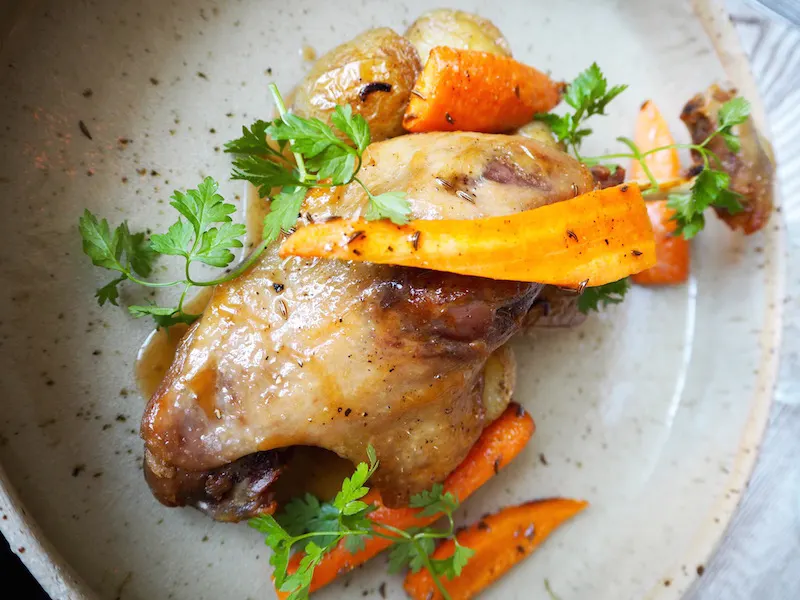 The Hill of Crosses is unlike anything I've ever seen
This is one of those sights that is not only unexpected, but also probably unlike anything you've ever seen before. I'd seen the description of the Hill of Crosses on my itinerary, but hadn't paid much attention. Big deal, a hill with some crosses, right?
Wrong. I've been to a lot of places in the world (is there any way to say that without sounding arrogant? Sorry), but I've never been anywhere like the Hill of Crosses in Lithuania. It's partly eerie, partly intriguing, and completely, although admittedly strangely, beautiful.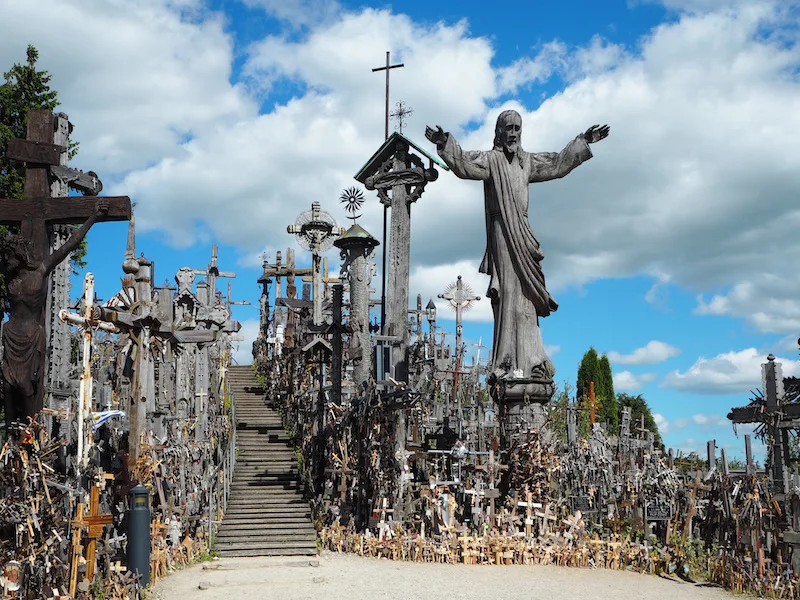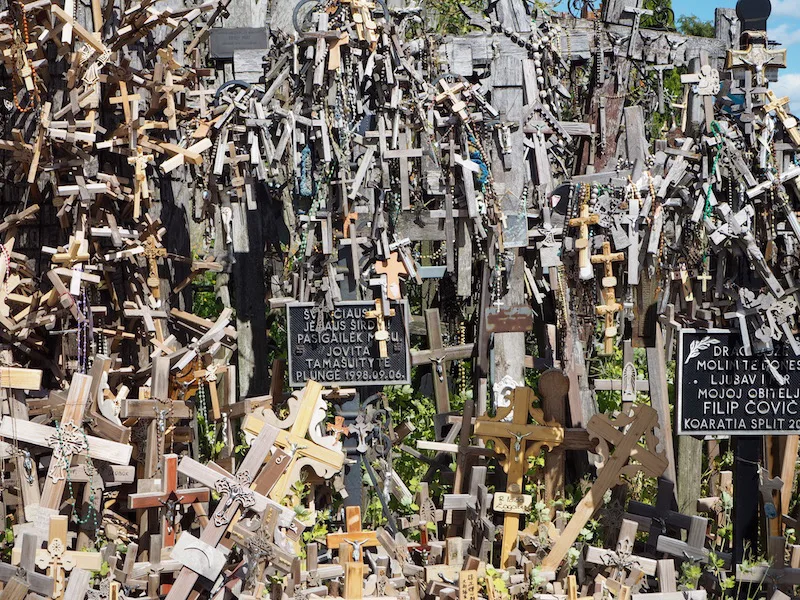 It began when one man prayed for his daughter to be healed, and had a vision of placing a cross on the top of a hill. He dragged his cross up that hill, and on his way home, his now-healthy daughter met him along the way.
For years since then, people have brought their own crosses to the same hill, and there are now hundreds of thousands of them – too many, in fact, to count.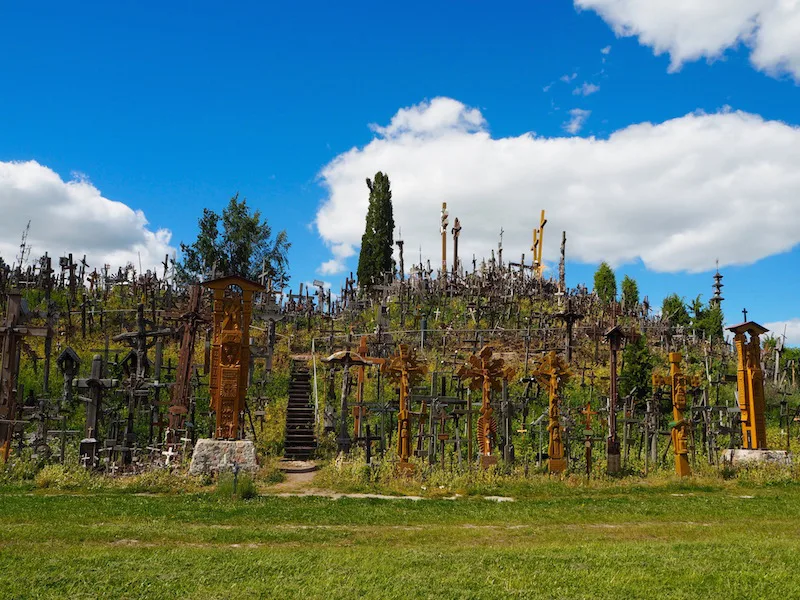 The result is something of a shrine, but with some serious Game of Thrones vibes to it. The locals take this sacred spot seriously, so be respectful, but whether you find it creepy or compelling, there's no doubt it's unique, and a surprising sight to behold!
There was so much in Lithuania that blew me away – it was a destination full of surprises, and somewhere I'd love to visit again. In summer, it's a beautiful choice for a peaceful lakeside retreat, and in winter it makes for a perfect Christmas market city break.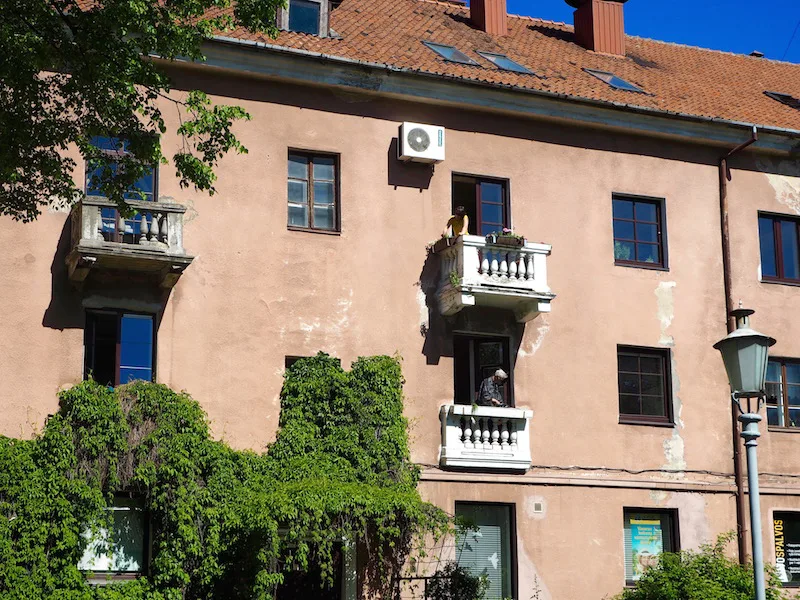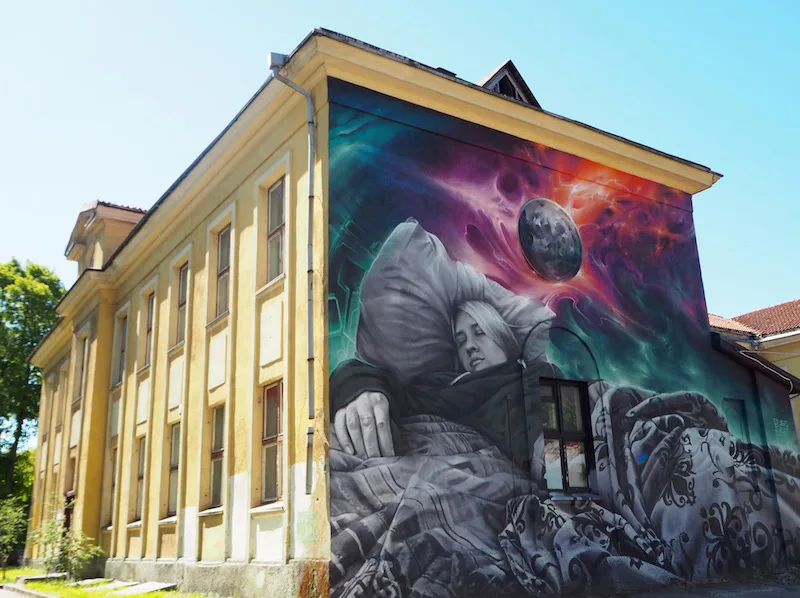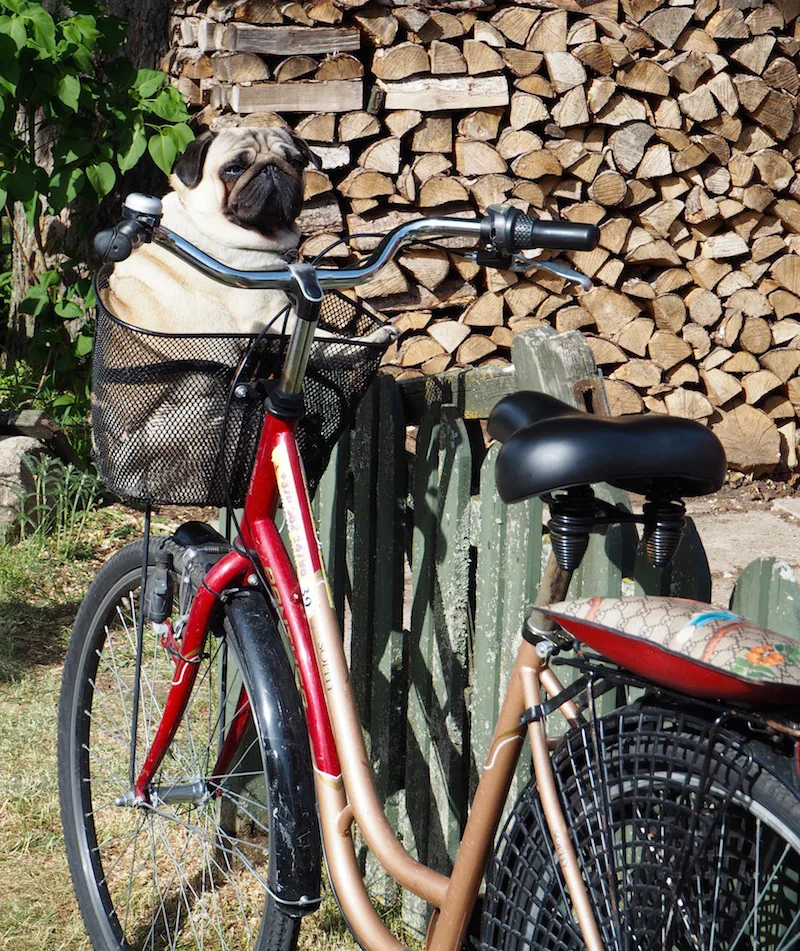 But whenever, and however, you go – just make sure you get yourself to Lithuania. The one thing I can guarantee is that you will be surprised…
Thanks so much to the Lithuanian State Department of Tourism for inviting me to experience the best of this surprising destination!