Win a Google Pixel Phone from EE!
Who wants to win a Google Pixel Phone courtesy of EE!?
Yes please!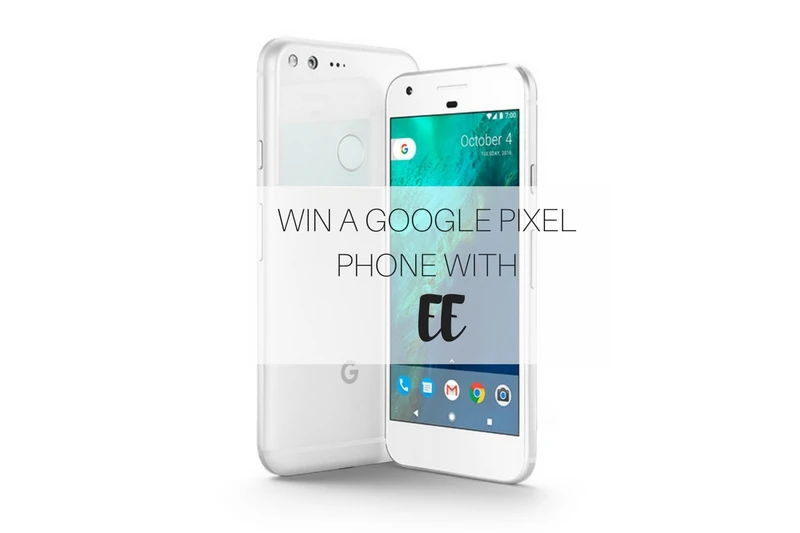 To celebrate the recent news that EE mobile customers can take their UK mobile allowance abroad to 48 European destinations AND that those on new 4GEE Max plans can take their allowance to over 50 countries – including the USA, Canada, Mexico, Australia and New Zealand – EE is giving The Travel Hack readers the chance to win this sexy phone from Google .
I know that sentence above is a bit of a mouthful but, to put it simply, EE is a great network to be on if you're in the UK and like to travel (which is pretty much everyone who reads The Travel Hack!) and is an exclusive network partner for the Google Pixel in the UK
I've been pretty good about turning my roaming off while I'm abroad but every now and again I'll switch it back on 'just to send a quick tweet'. One quick tweet turns into 10, followed by a 20 minute Whatsapp chat with my BFF, a quick FaceTime call, some more photos uploaded to Facebook and loads of emails downloaded.
But one of my favourite things about EE is the usage alerts you can get so you know if you're close to reaching your allowance. There are also data caps, which means you don't rack up an unexpected bill! Phew.
I've been with EE for about 6 months now so the news that there's no extra cost for roaming in 48 European destinations, plus worldwide destinations like the USA, Canada, Mexico, Australia and New Zealand is very good news for me.
EE's new 4GEE Max plans also have huge data allowances, the fastest speeds in the UK and you can use your call, text and data allowances in over 50 worldwide destinations.
Anyway, back to that competition.
The Google Pixel has one of the highest rated smartphone cameras in the world and you also get unlimited storage for all your photos and videos.
If you'd like to win this phone, just enter via the app below. You must be based in the UK to enter, over 18 years old and I'll be contacting the winner via email so make sure you use an email address you check regularly. Don't worry, your email address won't be used for anything else.
a Rafflecopter giveaway

The competition is open until June 30th 2017 at midnight.
If you'd like to find out more about EE's great roaming benefits – visit www.ee.co.uk/roaming
This post was sponsored by EE