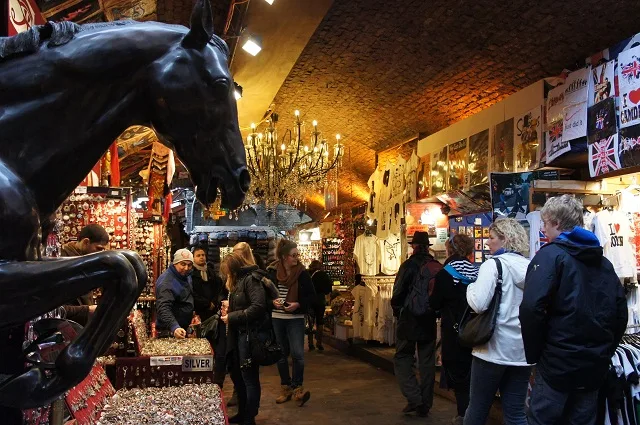 "So what's Camden Market actually like?"
I kept asking Toni this question, trying to get an insight into what was in store for our day in Camden. I'd heard a lot about Camden Market but I still couldn't imagine what it would be like. I was thinking it would be a mixture between the crazy markets of Bangkok, where you had to shout to be heard over the voices of the other hagglers, and Sydney's fish market where part of me was fascinated by so many fish and another part of me just wanted to puke.
Toni smiled at me knowingly, the kind of smile that says, "I'm not giving anything away but you're in for a treat."
The only piece of information she would give away were these wise words: "Camden is not a place you can describe. You have to see it to believe it."
And thankfully, I was not disappointed. I'm going to continue with Toni's words and hopefully give you a little insight into the market. Here is just a fraction of what I could capture on my camera – it was a cold, wet and miserable day so unfortunately I wasn't my usual snappy happy self.