There is a level of tranquillity in a hotel that you can never achieve in your own home. At home there is always washing to be done, projects to work on, food to be cooked, a dog to be walked and rooms to be cleaned. But in a hotel you have none of that.
Hotels are all about pure enjoyment, relaxation and tranquillity and this is something that One Aldwych has achieved perfectly. It isn't a quiet, meditative tranquillity but the type that comes from having nothing to do for the next two days other than enjoy yourself.
Stepping off the busy streets of Covent Garden, you enter a bright, open lobby that is filled with warm sunlight and fresh flower arrangements of epic proportions. There is an energetic buzz that is unusual for a luxurious 5* hotel and it is created by people enjoying the hotel's famous afternoon tea. It won't be long before the innocent tea and cakes are replaced by exotic cocktails that are more like scientific experiements than a simple drink.
We were greeted by chirpy doormen with knowing smiles. It was almost as if they knew we were going to be in with a treat.
We were staying in a Deluxe Room which was bright and airy with views to the London Eye. But, most importantly, there were pillows as soft and fluffy as a giant marshmallow and a deep bath with more than enough bubble bath to create that 'bathing in a cloud' experience.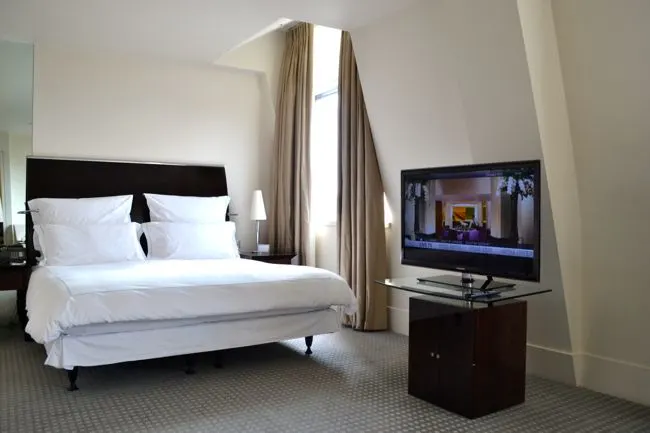 Luxury in the spa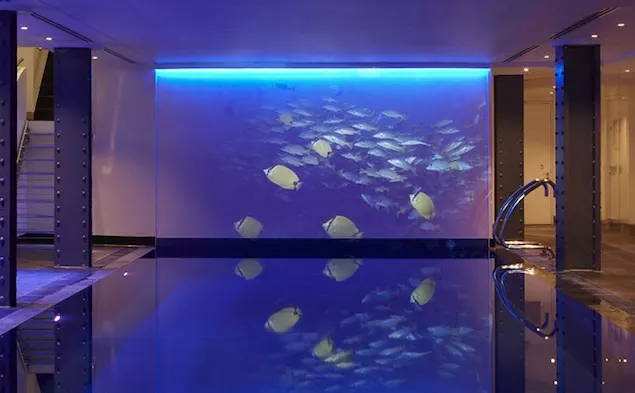 My favourite part of the hotel has to be the gorgeous chlorine-free pool. Just take a minute to look at that pool and swoon. Go on, even if you're not the swooning type.
The pool has incredible underwater music and a projector screen showing exotic and unusual fish. The underwater music is completely mesmerizing and meant that even I enjoyed a good workout. I'm not going to lie; I spent a good half an hour pretending to be a mermaid as I dived to the bottom of the pool to listen to the music, all I was missing was Ariel and Sebastian. There is also relaxing mood lighting, rain showers, a sauna and steam room so it's a perfect place to relax after a busy day sight-seeing.
And if you fancy a little more luxury, why not slip into the spa for a relaxing treatment?
I opted for a 60-minute facial (my first ever facial!) which left me floating on air and with silky soft skin. I'm not sure I would have believed anyone if they told me that a facial can be just as relaxing as a massage but it honestly was. A lady with baby soft hands applied so many lotions, potions, peels, serums, scrubs and moisturizers that I lost count but her expert hands obviously worked some magic as I've got a healthy glow I haven't seen for years.
Once my pampering experience was over, we headed to the lobby bar to sample some of their incredible cocktails. Perching on bar stools, it felt more like the mixologist was putting on an exotic show than simply making a drink.
Dinner was served in Indigo Restaurant overlooking the lobby.
I opted for:
Starter – Smoked chicken Waldorf salad with Somerset brie croquettes
Main – Fillet of pollock, tomato fondue, herb gnocchi and basil
Desert – Chocolate and hazelnut gateau, caramel cream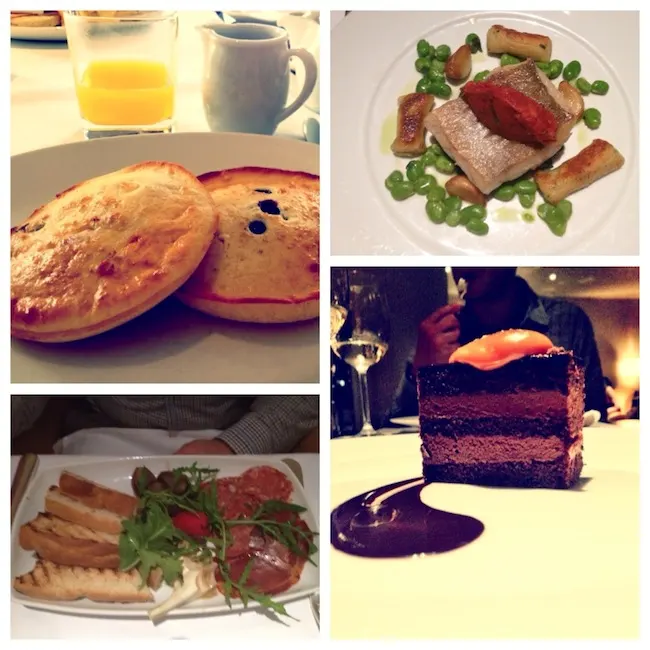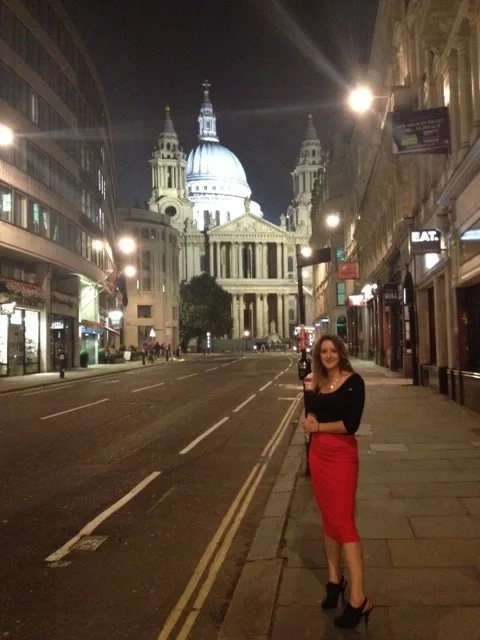 In the picture above you can also see my delicious breakfast of blueberry pancakes with maple syrup and fresh orange juice – a great start to a day sight seeing in London!
We decided to walk off our delicious dinner with a stroll down to St Paul's Cathedral which looks stunning at night.
Thank you very much to the staff at Once Aldwych who invited me to stay and made it such an enjoyable experience. My stay was provided by the hotel but all thoughts are my own. If you're thinking of treating yourself to a little luxury while you're in London then I can't recommend this hotel enough. The hotel is beautiful, the staff are amazingly friendly, the food is delicious and it's in the perfect location for sight-seeing.