Varanasi in northern India has a magical atmosphere that multiplies by approximately 10 million* times as darkness begins to fall*.
*This may not be an entirely accurate figure but I'm sure it's close.
It is the holiest city in India so it isn't surprising that the spiritual vibe makes it such an incredible place for both tourists and pilgrims to visit.
At dusk the Ganga Aarti ceremony is performed whereby small offerings are given to the Goddess Ganga. An aarti is a devotional ritual using fire and it's common to place a small candle inside a cup made from leaves and flowers and float it down the river. The ritual happens every single day but it still has an intense and magical feeling.
We took a small rowing boat just before dark and had plenty of aartis to float down the Ganges. As we placed each one in the water we were told to make a wish and watch it float away.
Placing my last aarti in the river was strangely emotional as I watched my final wish be swept away from me.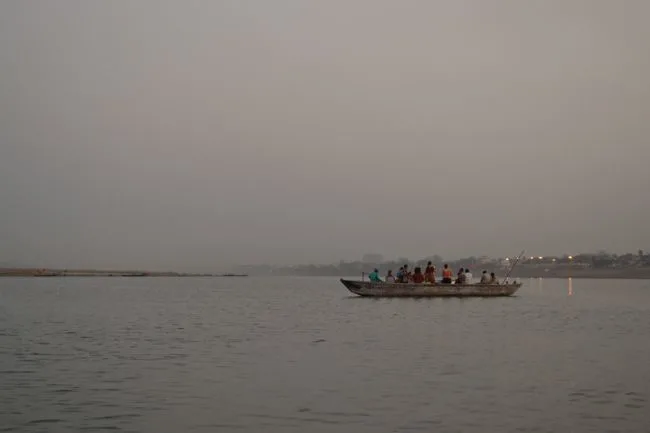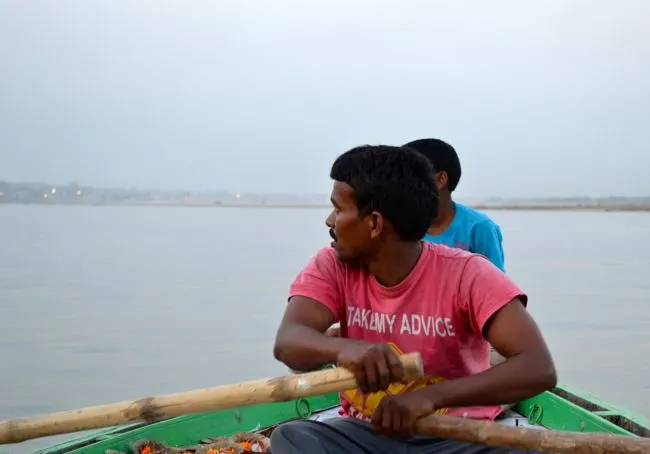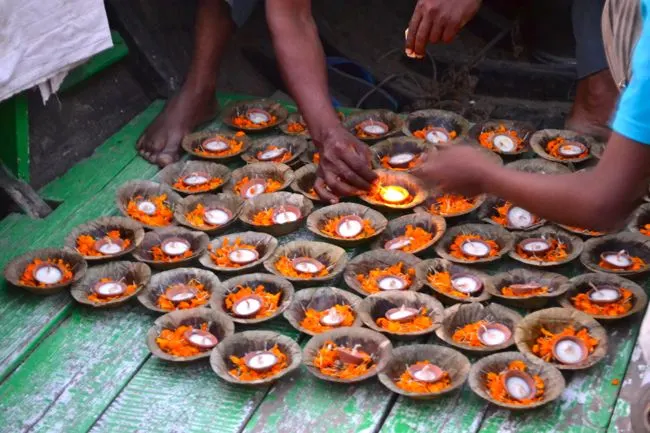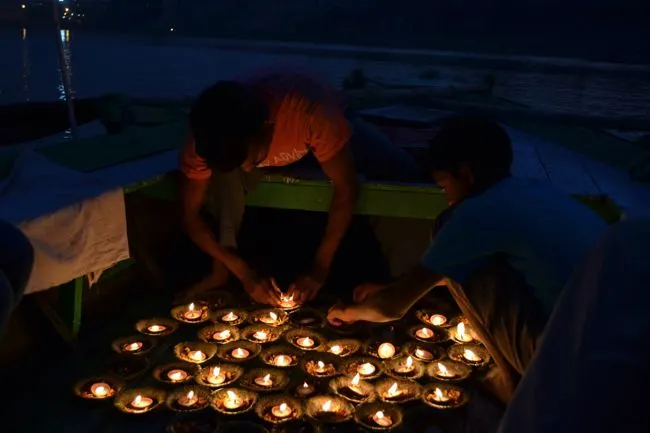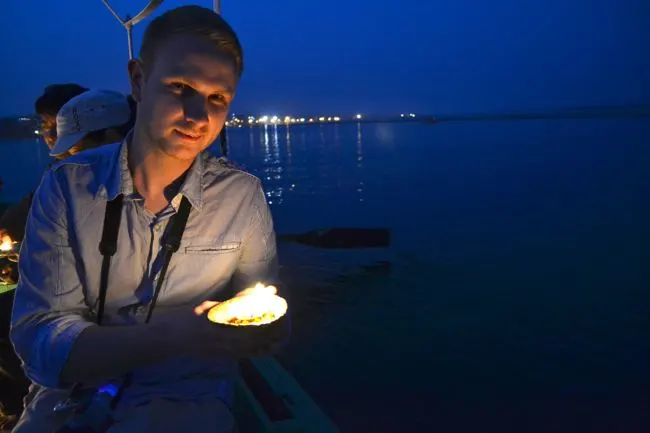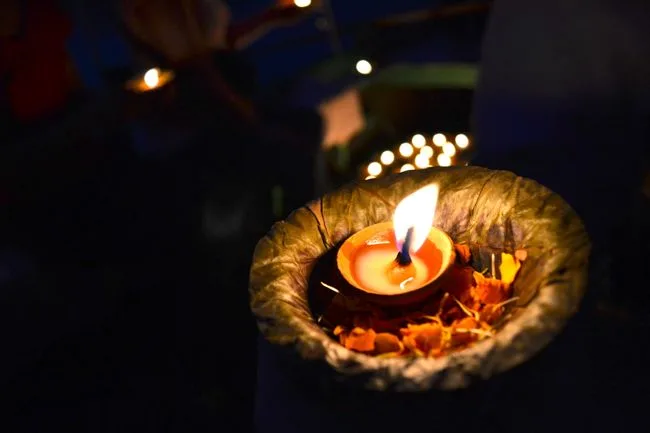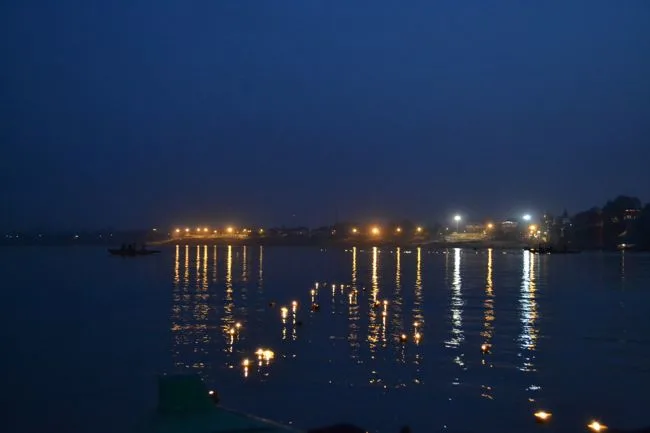 Darkness had fallen by the time the last wish had disappeared out of sight and we carried on up the river to witness a more energetic ritual.
We headed to a holy ghat which is basically a series of steps leading down to the holy water. Young men dance at the top of the steps to a choreographed performance involving fire and chanting while the thick, heady scents of sandalwood mingle through the huge crowd giving it an electric atmosphere.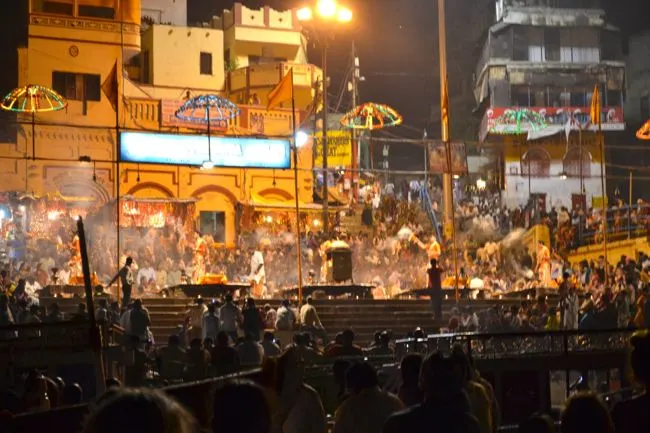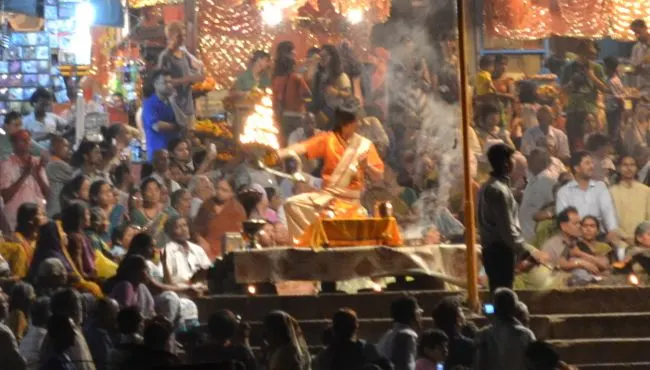 It is possible to pay to get close to the performance but most people arrive by boat and watch the ritual from the water. The boats create a huge wooden platform and people hop across them to get closer to the front.
It's an intense experience with the drumming, chanting, singing, fire and strong incense as well as the huge crowds of people who have travelled from all over India to witness the holy ceremony.
And if you can tear your eyes away from the performance I recommend turning back to look at the river where you'll see hundreds of tiny aartis floating off into the distance and you'll understand why.