I've just returned from a Montenegro holiday and wow, just wow. I cannot believe how gorgeous Montenegro is but, mostly, I cannot believe what a little-known and underrated destination it is. While I was there I was based in Herceg Novi, a lovely coastal town close to the Croatian border and at the entrance to the Bay of Kotor, so this is my guide to Herceg Novi. Enjoy and if you have any questions please do get in touch!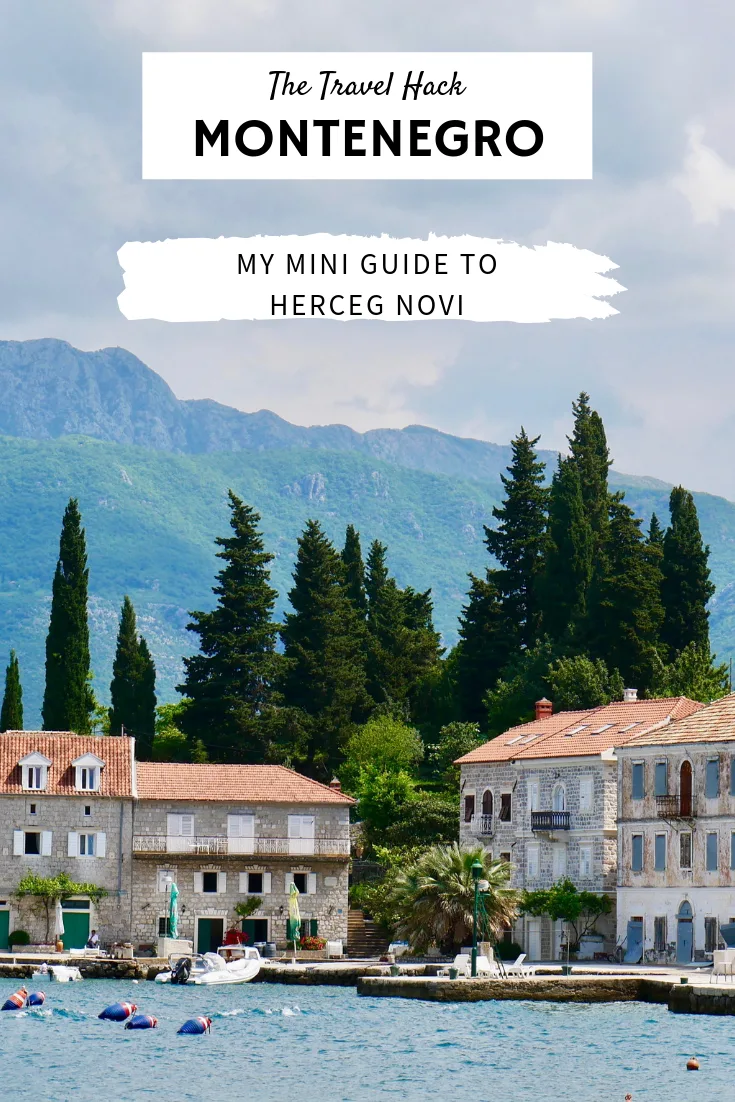 Montenegro is a tiny country on the Adriatic Sea next to Croatia, Bosnia and Herzegovina, Serbia and Albania. If you don't know much about Montenegro, it's because the country declared independence in 2006 so it's relatively new and, for British people at least, it's relatively untravelled.
I highly recommend a holiday to Montenegro for these 10 reasons..
It's beautiful

It's easy to get to

It's affordable (actually quite cheap!)

There's loads to see and do

The weather is AMAZING

The beaches and sea are gorgeous

You get the 'off the beaten path' kind of feeling

Montenegro is small so you can see a lot in a short space of time

You could see a lot with a long weekend break

You'll probably be the first of your friends to visit
Why visit Montenegro?
Montenegro isn't exactly a hidden gem but it's still an unusual place for a holiday for us Brits – and that's why I think you should go now! The country is well established for tourism with great infrastructure, lots of hotels, lots to do and most people speak English. But Montenegro hasn't quite hit the tourism heights of its popular neighbour, Croatia! So get in there quickly before everyone else discovers it!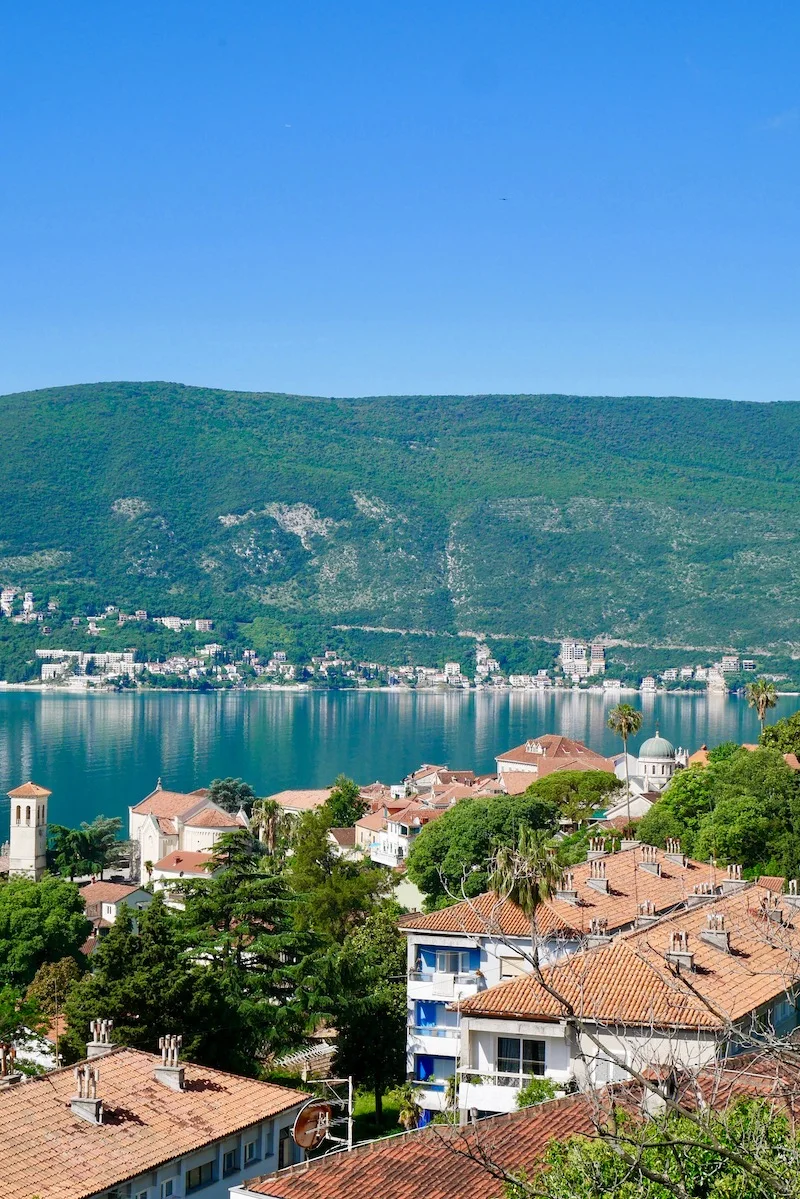 When is the best time to take a Montenegro holiday?
Shoulder seasons are the best times to visit Montenegro as the country gets very, very busy in the peak summer months. In July and August it can be crowded and it is also very hot with temperatures regularly rising to 40 degrees C.
May, June, September and October are said to be the best months, with September being a particular favourite with locals. I was told that September is best because the sea is warm and the weather is perfect but the kids have gone back to school so it's much quieter than August.
How to get to Montenegro
I've had lots of questions about how to get to Montenegro as it seems to be a common misconception that it's a difficult country to reach. It's not!
Most people reading this blog will fly. You could fly to one of two Montenegro airports, Podgorica Airport or Tivat Airport but it's often cheaper and easier to fly into Dubrovnik Airport in the neighbouring country of Croatia.
Dubrovnik Airport has regular flights with budget airlines and then it's a short drive to cross the border into Montenegro. The border crossing is simple but at busy times it can take up to an hour to cross. This isn't really an issue because it isn't difficult, you just need to sit in a queue of traffic, but it's definitely good to know in advance, especially when you're returning to the airport! You can take a taxi, a bus or hire a car to travel from Dubrovnik Airport to Montenegro. I recommend hiring a car but taxis are cheap in Montenegro so that's a strong option too.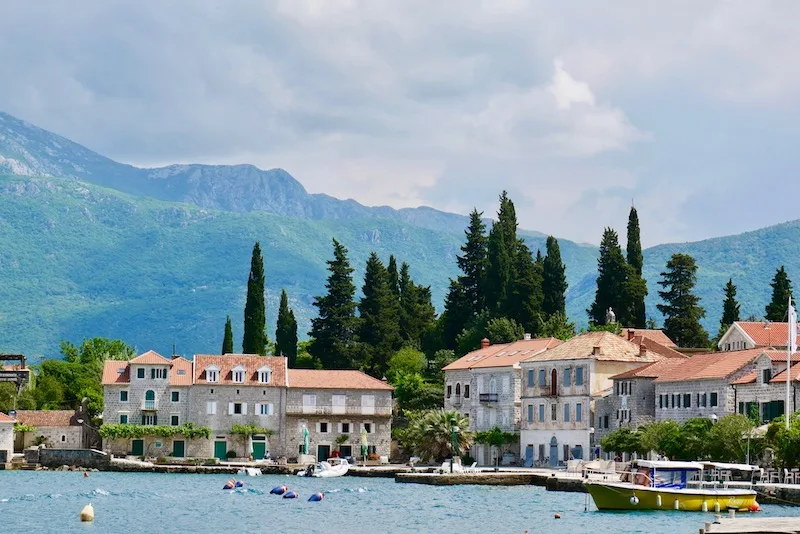 How to get around Montenegro
The best way to get around Montenegro is by hiring a car and driving yourself. You'll have much more freedom and flexibility and you'll be able to get off the beaten path and explore.
If hiring a car isn't an option then I'd use a combination of taxis and tours. Taxis are cheap in Montenegro so they won't be a huge expense and day tours will simplify your trip and help you to see a lot. You could also use public transport but it won't be the easiest option.
My guide to Herceg Novi, Montenegro
While I was in Montenegro I was based in Herceg Novi so this guide and all my recommendations are based on this. I did explore a little further afield too, but most of what I did was in and around Herceg Novi.
Where to stay in Herceg Novi
I recommend staying in Herceg Novi while you're in Montenegro. I have a whole post with 10 reasons to stay in Herceg Novi so check that out first.
I stayed at Lazure Hotel which is luxurious and simply stunning! The location and the spa were huge highlights for me and I can't recommend this hotel enough.
Lazure Hotel is a 5* boutique hotel in an 18th century Venetian stone building. The hotel overlooks the marina and was once the original quarantine building when sailors first arrived. And it's just as beautiful from the inside as it is from the outside. It's recently been refurbished and feels very stylish and modern inside but a lot of care and attention has gone into preserving the original features. It's light and airy inside with a slick, minimal feel but the warmth of the stone and the plush furnishing ensure it doesn't feel bare like a lot of minimal hotels.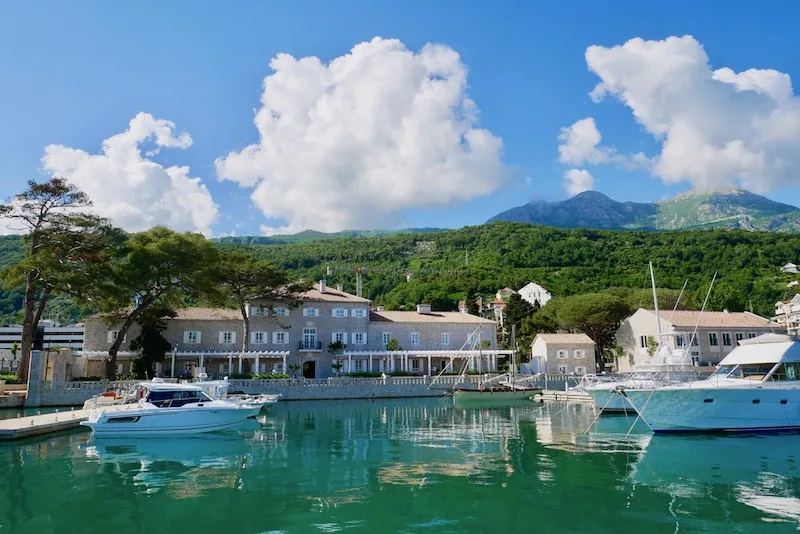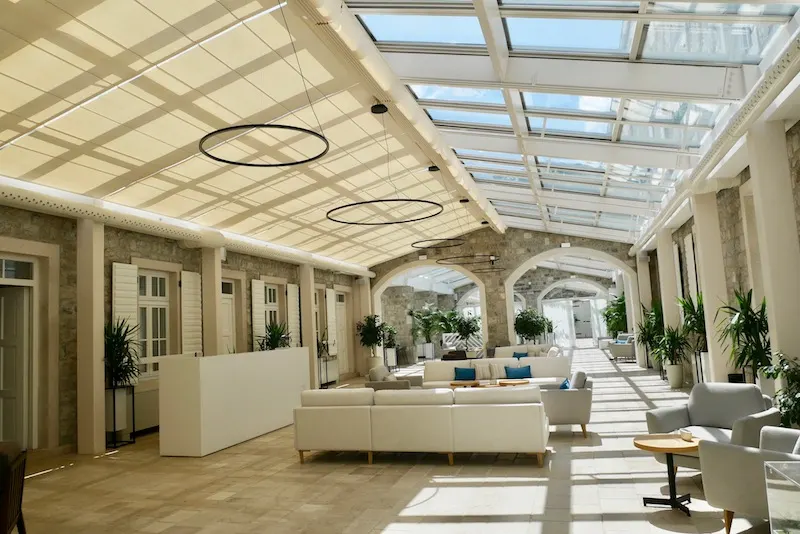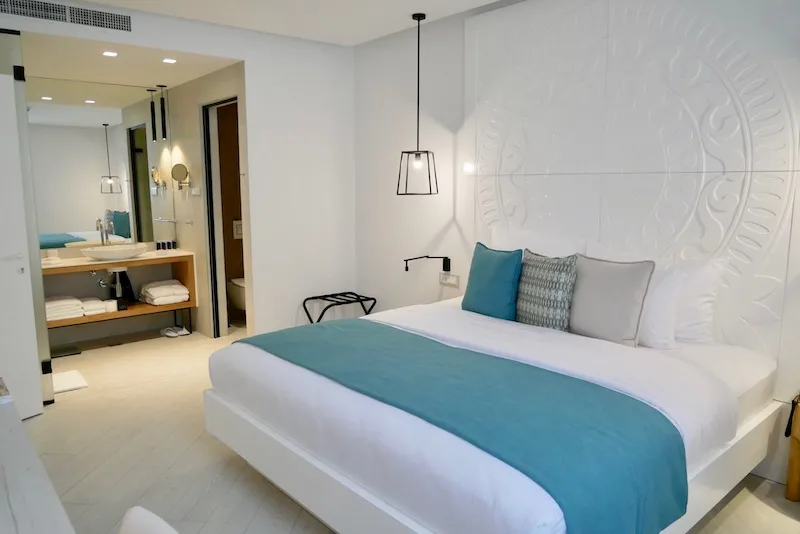 Things to do in Herceg Novi
Here are some of the best things to see and do during your Montenegro holiday if you're based in Herceg Novi and some of the highlights from my trip.
---
Tour around the Bay of Kotor
This is an absolute must and was one of the highlights from my trip. I wrote a full blog post about my Bay of Kotor day trip here.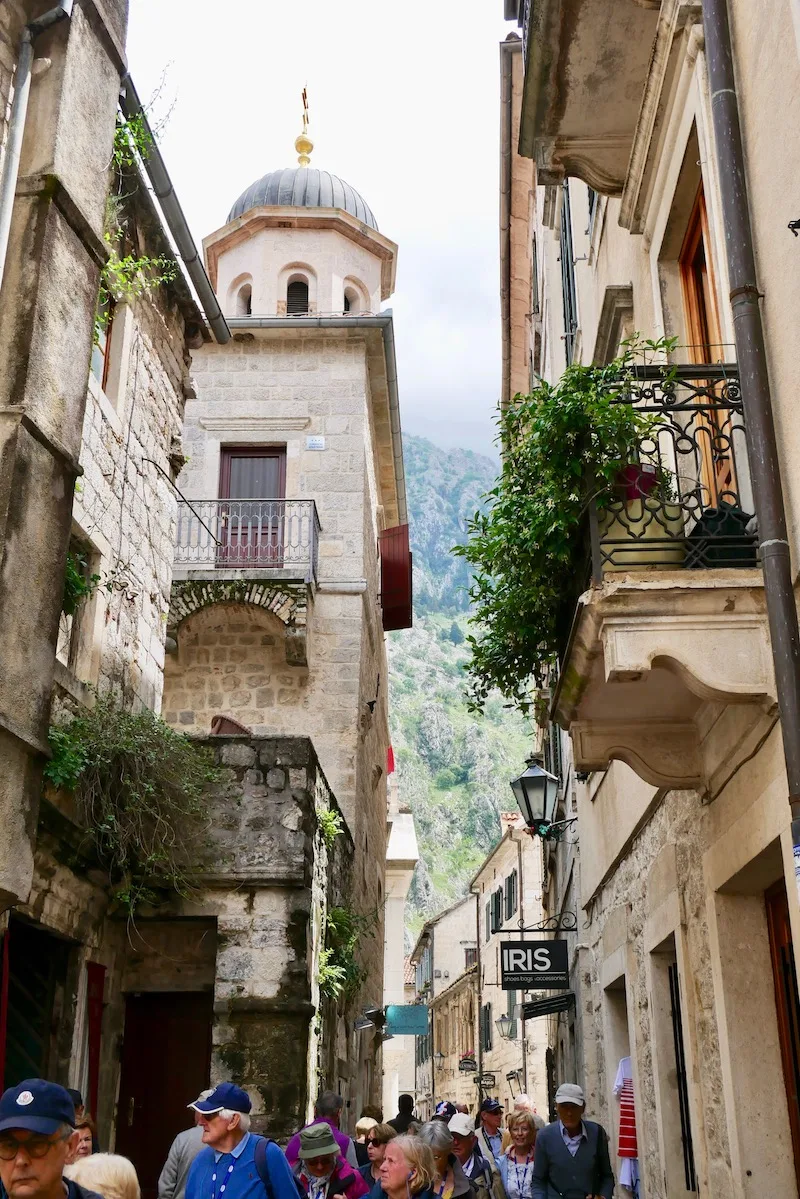 ---
Day trip sailing tour with Montenegro Outdoors
The second highlight for me was a sailing trip I took with Montenegro Outdoors. They picked me up from outside my hotel in a beautiful little sailing boat and took me to hidden coves, secret caves and little islands. We went inside the Blue Cave which was stunning as the sunlight dazzled off the bright blue water! We towed a kayak and a paddle board so I was able to get off the boat and explore the coastline by myself from a kayak. While I was paddling around the crystal clear water, they were preparing a delicious seafood feast. I climbed back on board to the smells of freshly cooked fish with fresh bread and a tasty salad! It was amazing and such a unique experience so I highly recommend doing this.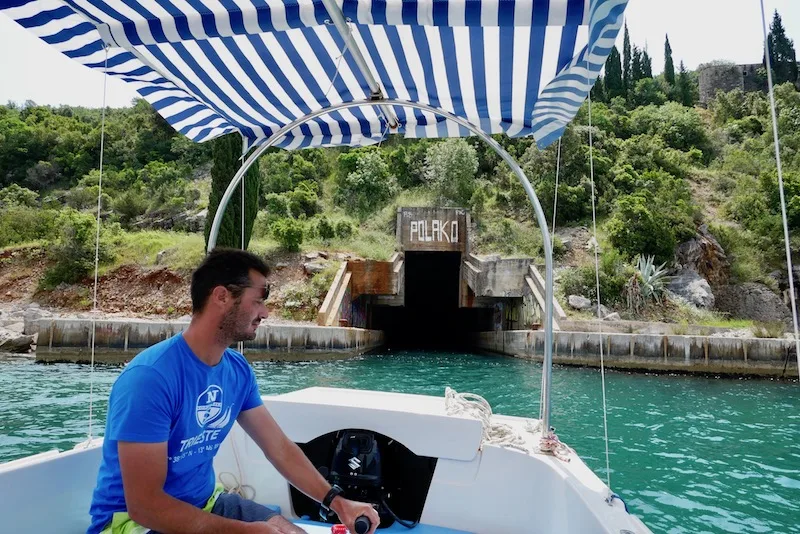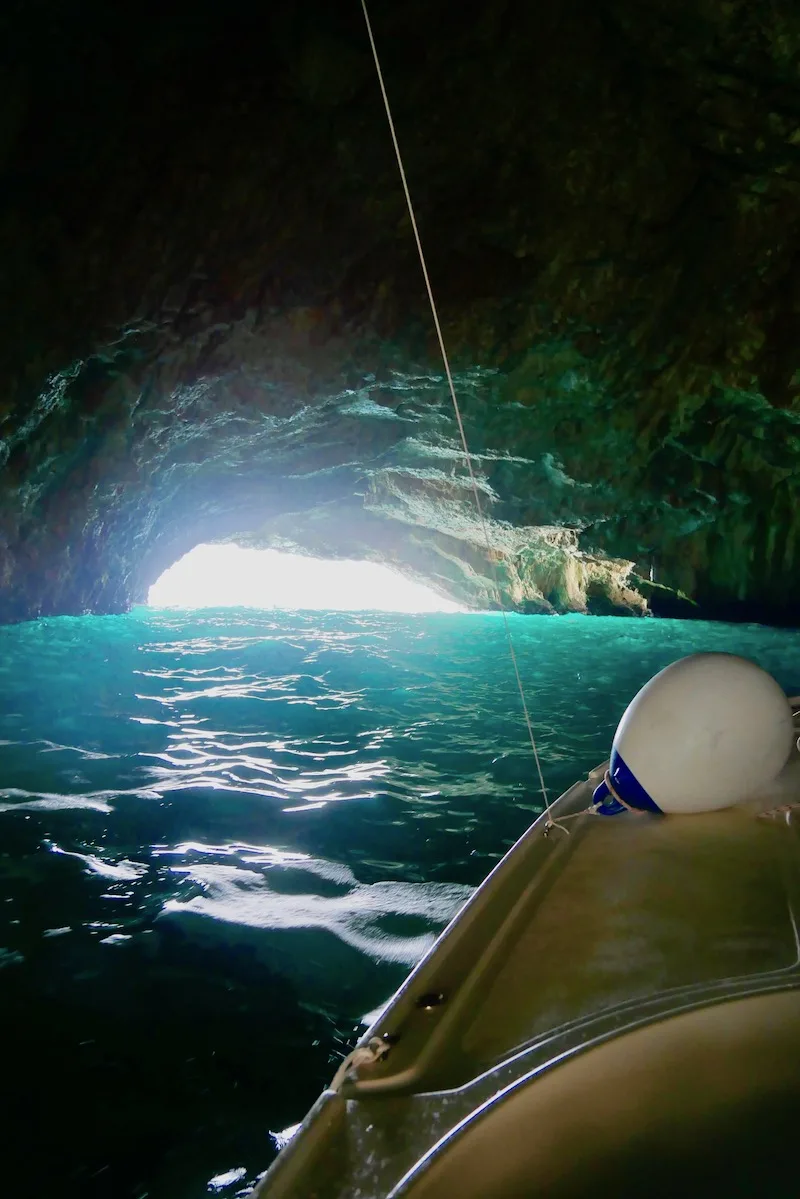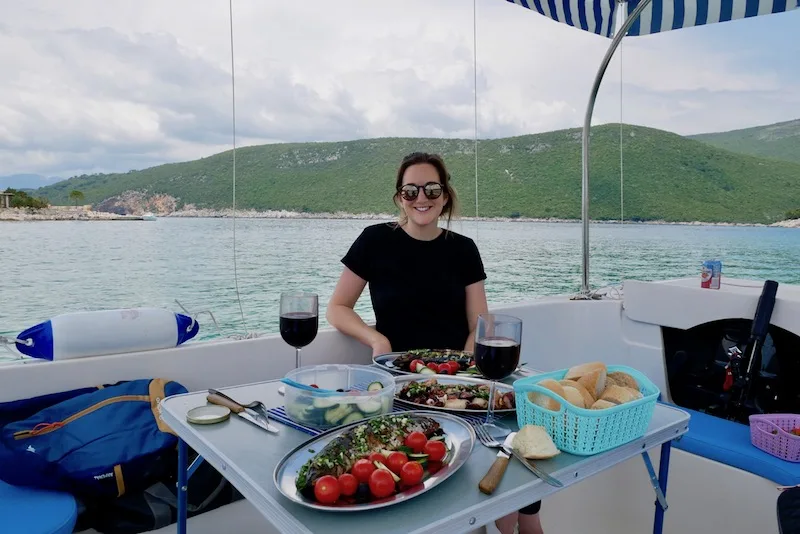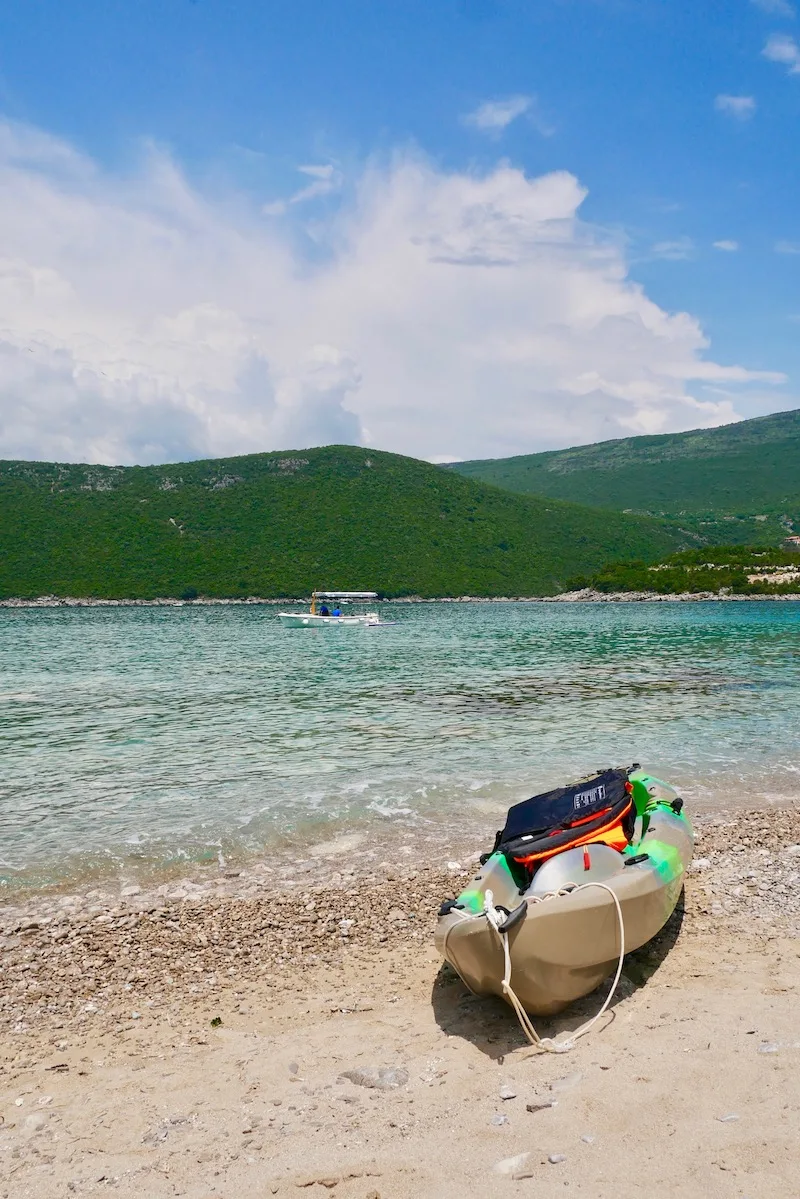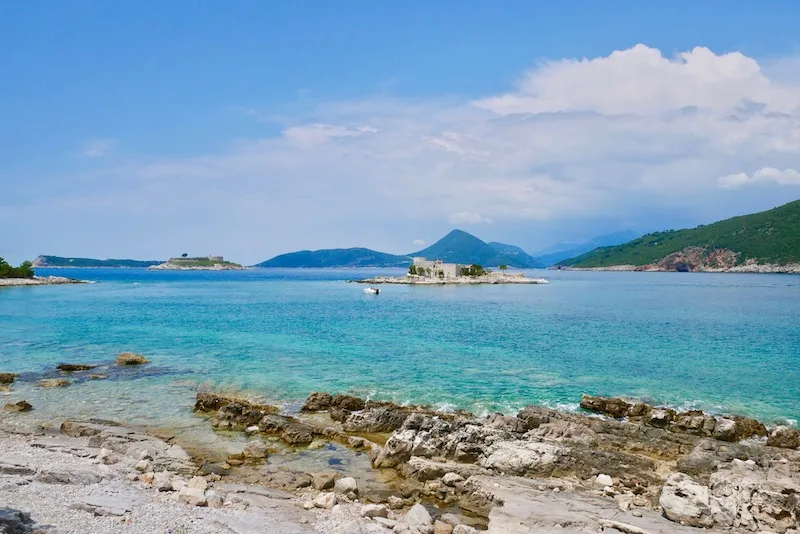 ---
Montenegro's local winery has gorgeous views over the bay and they offer a lovely, sophisticated tasting session. You get a tour around the vineyards, get to taste some of their delicious wines and they also provide plenty of nibbles such as freshly baked bread, homegrown olives and homemade olive oil. It's a really interesting tour but the highlight is really just sitting under the shade of the trees and enjoying that view while you sip your wine. Delightful!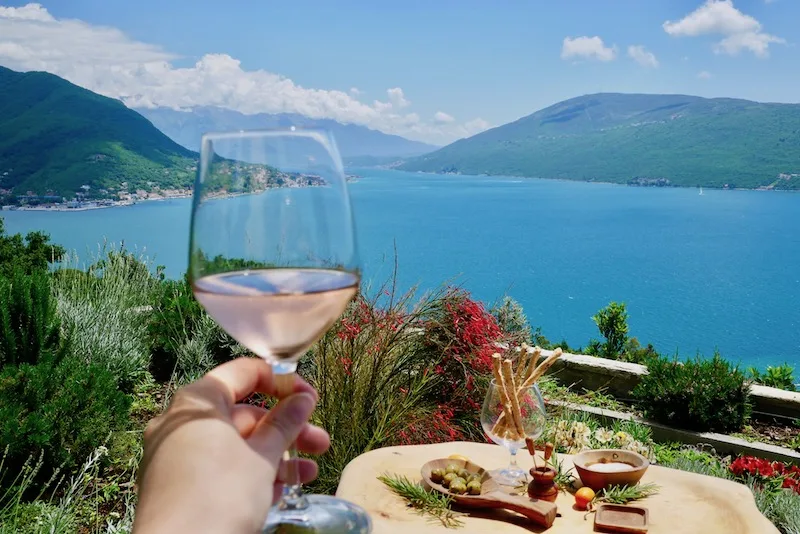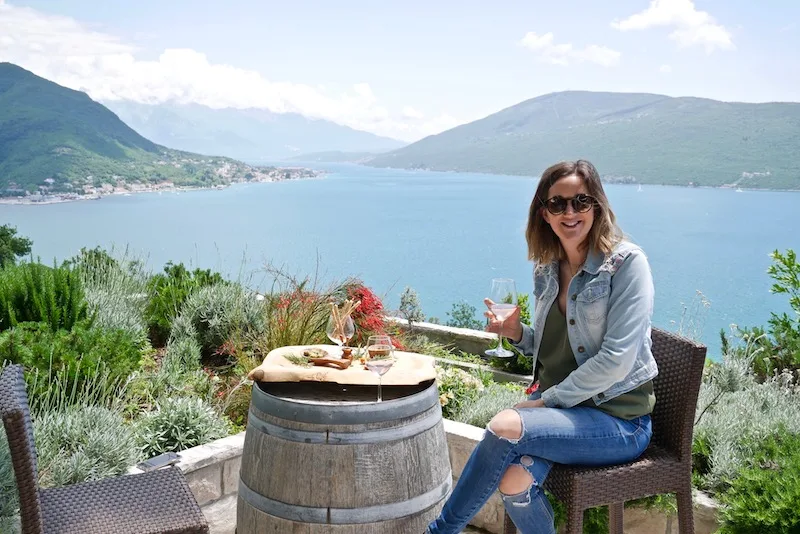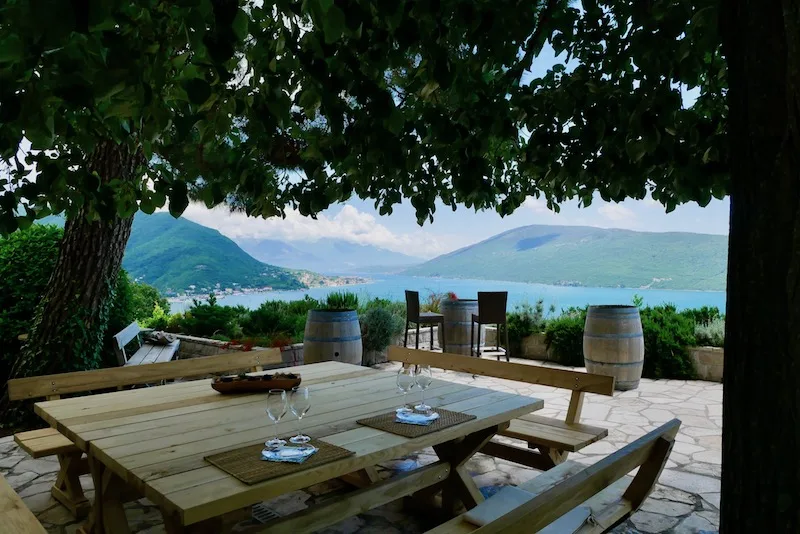 ---
Explore the Old Town
Of course, you can't leave Herceg Novi without having a walk around the Old Town, which is simply stunning.
If you're interested in the history of the city then I'd recommend a walking tour but, to be honest, it's fairly small so you can see everything by yourself. Get lost within the town of 100,001 steps (yes, apparently there are that many!) enjoy the views from the forts, admire the churches and stop at one of the many coffee shops and bars and refuel.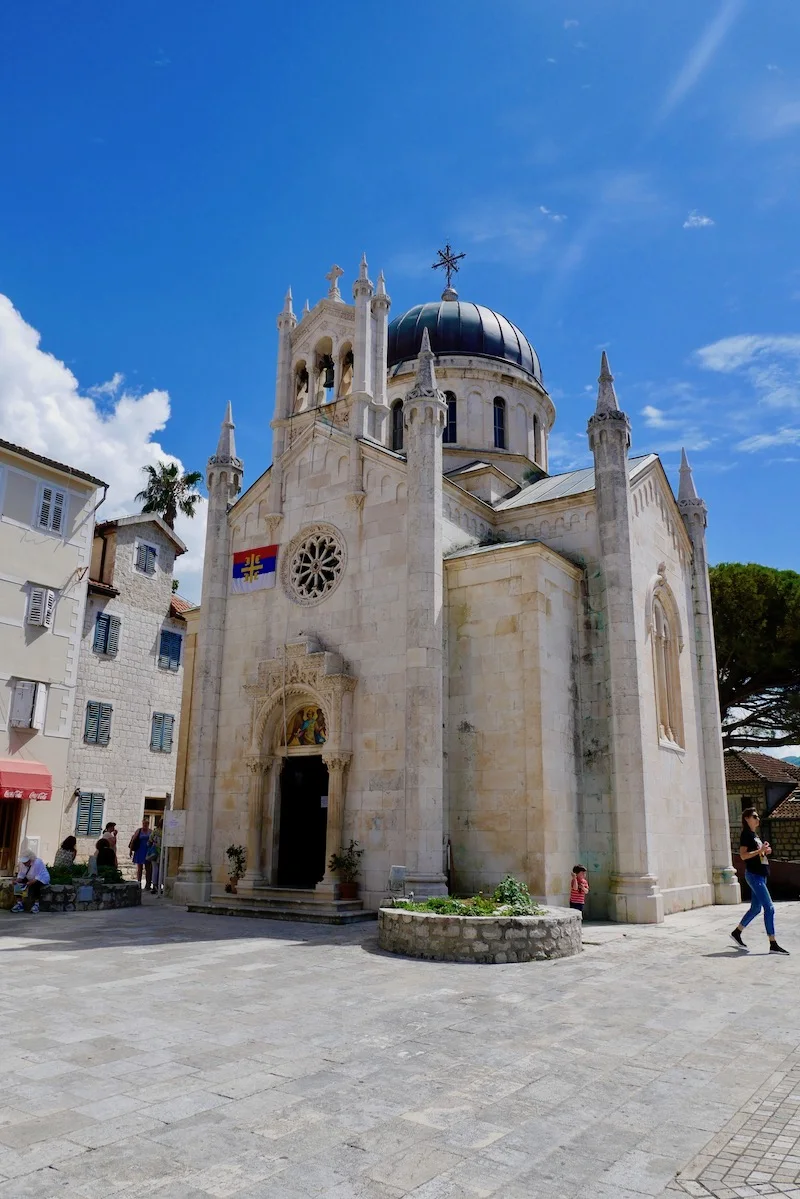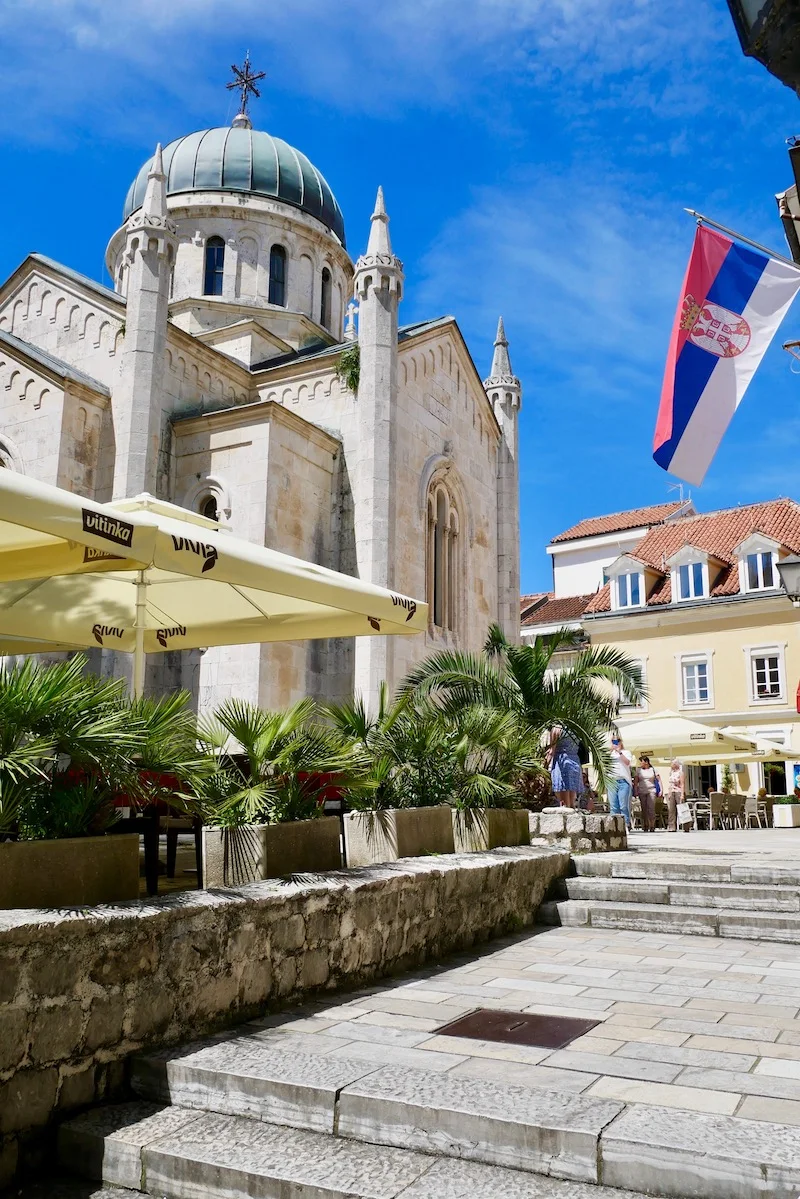 ---
Visit Herceg Novi's forts
Herceg Novi has a lot of forts and I loved visiting them.
Kanli Kula (or the Bloody Tower) is the biggest and, despite it's bloody history, it now had more of an outdoor theatre vibe. Yes, an outdoor theatre with a very dramatic setting! Check out what performances are going on during your visit and get your tickets early as the popular ones sell out quickly.
Forte Mare is unmissable as it's on the promenade and close to a popular photo spot near the Herceg Novi sign and the monument of King Tvrtko I.
The Spanish Fortress is the least popular fortress to visit because it's a little trickier to get to (you really need a car) but it's well worth the journey if you're feeling adventurous.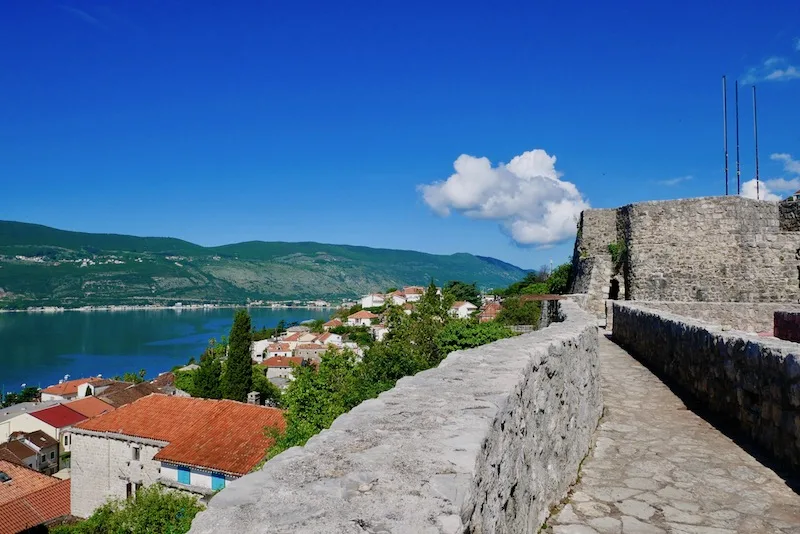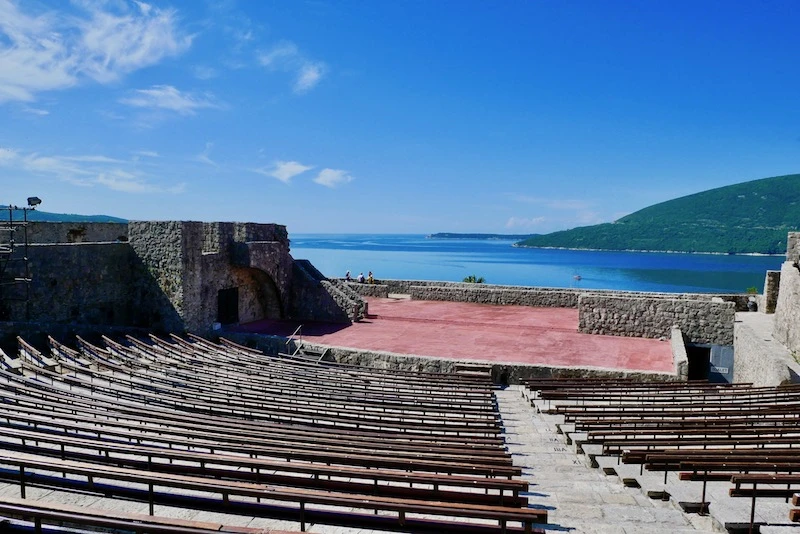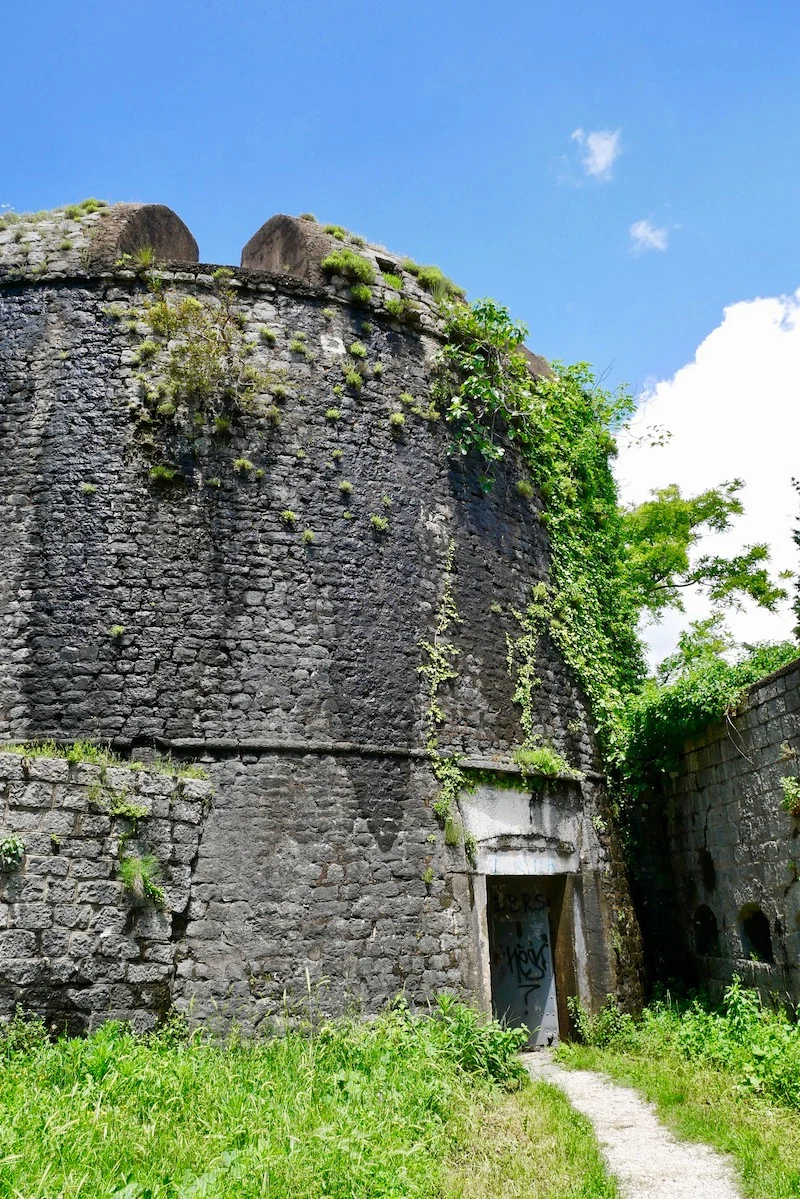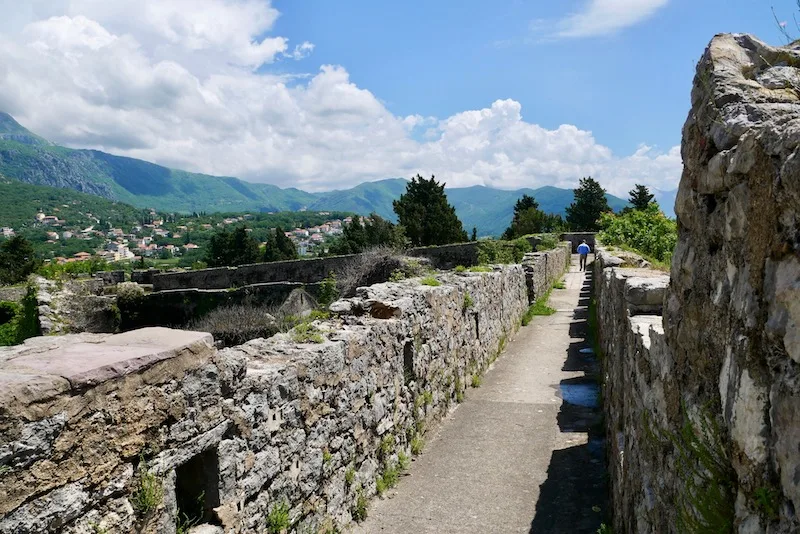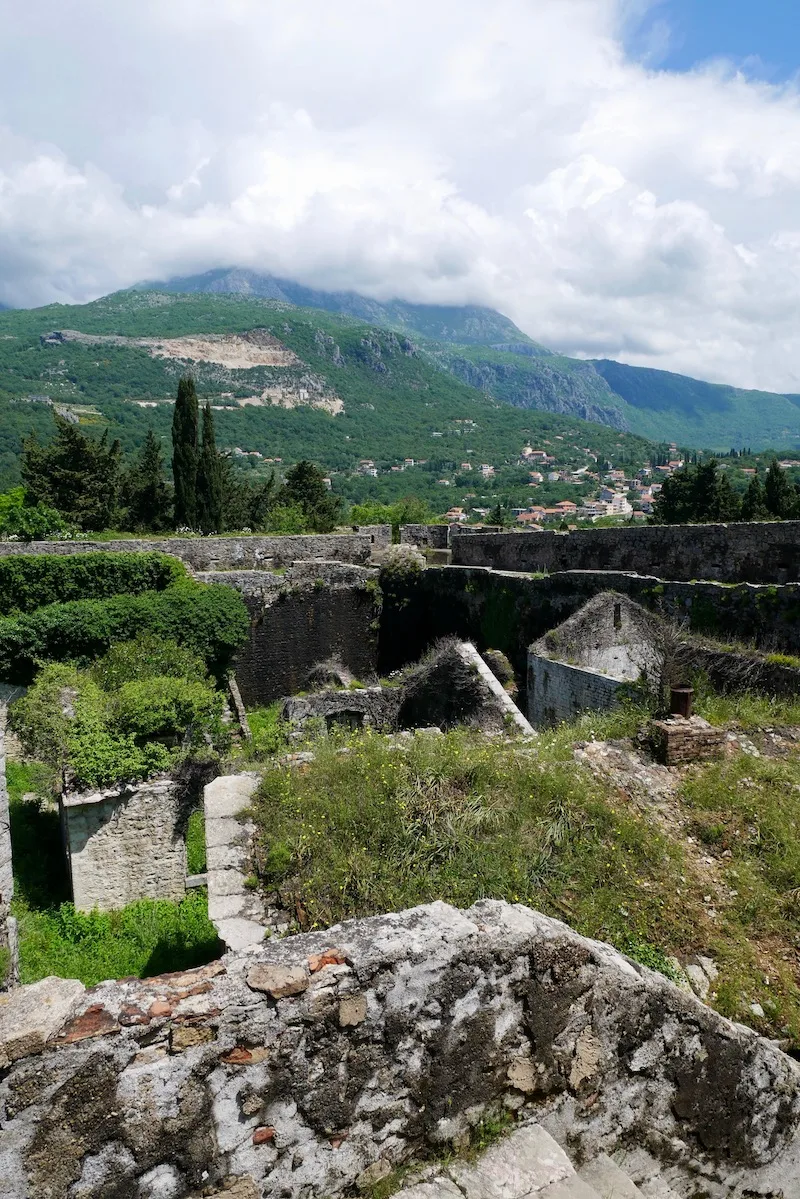 ---
Day at the beach
If there's one thing the locals pride themselves on, it's their beaches! Most of the beaches around Herceg Novi are pebble beaches, which is dreamy for someone like me who hates getting covered in sand.
---
Walk along the entire promenade
There's a 12km promenade running along the shore of Herceg Novi. It was once a railway track but once the tracks were removed it was turned into a walking and cycling path. It makes a great place for a morning walk and is perfect for anyone staying at Lazure Hotel as it makes an easy way to walk to the Old Town from the hotel.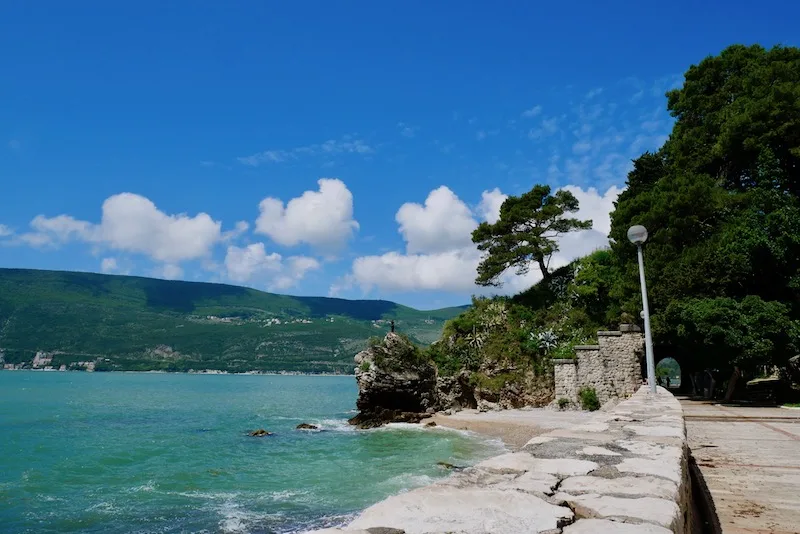 ---
A visit to a traditional village
This is one of the more unusual things you can do in Montenegro. I loved my visit to Konoba Sikimic, a traditional old village where they show you how people have lived on the farm for hundreds of years. We had dinner there too and it was like stepping back in time.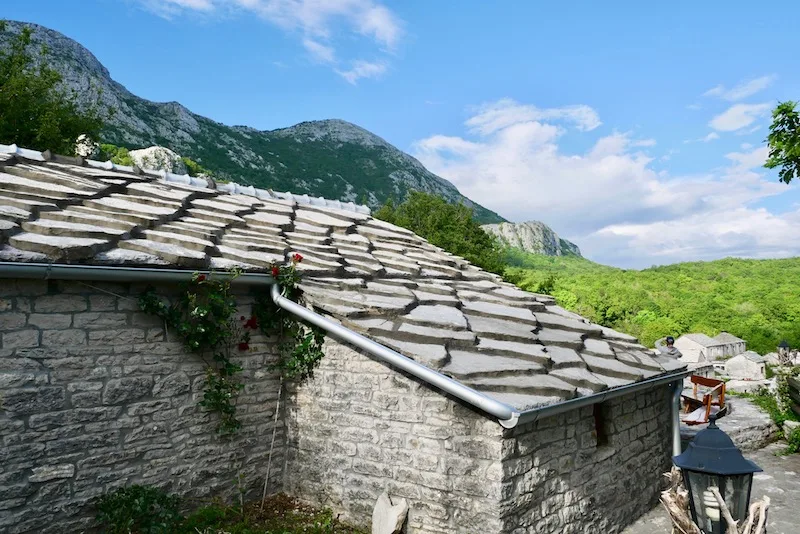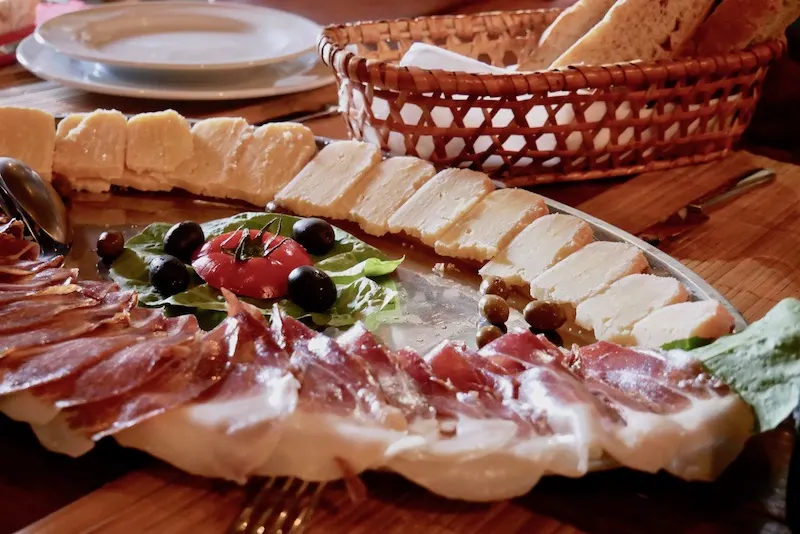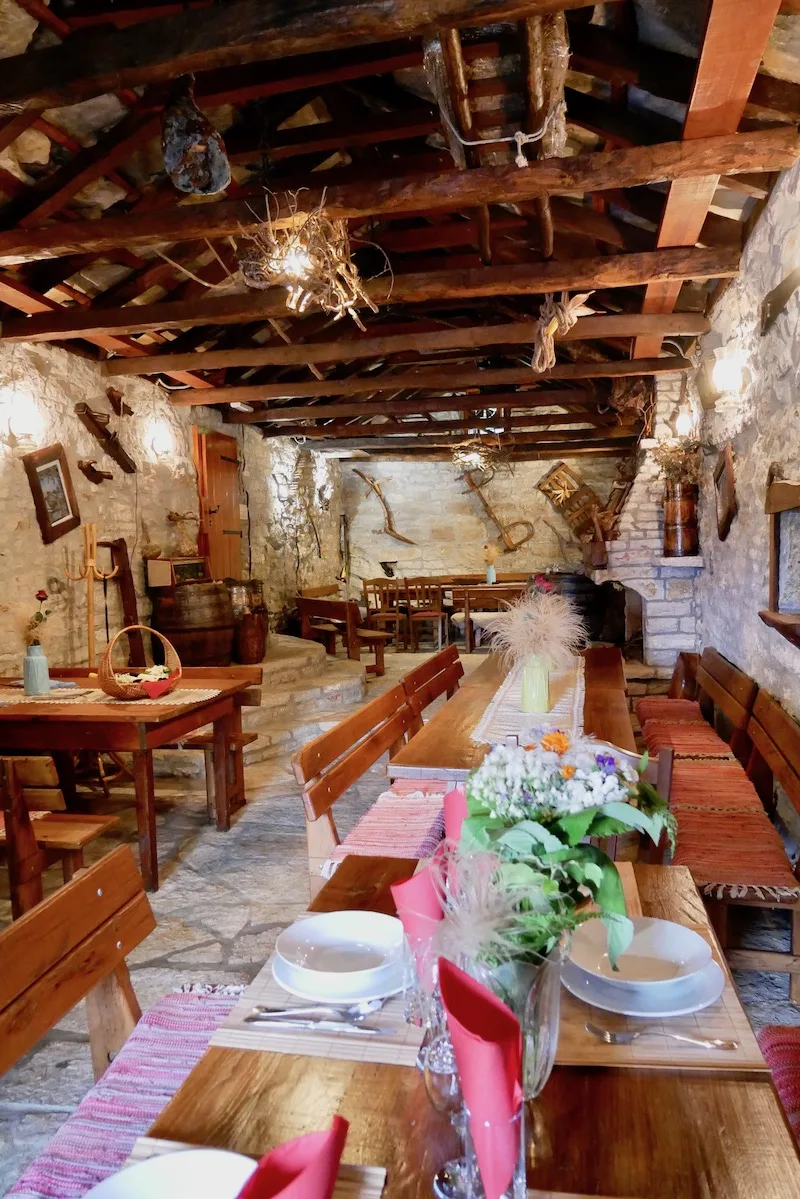 ---
Go hiking
During my visit to Herceg Novi I was 5 months pregnant so didn't do an awful lot of hiking. But next time I'll definitely make sure I do because there are so many hiking paths and the area is really well set up for hikers. Here's a good guide to the best hikes around Herceg Novi.
---
If you've got more time in Montenegro and plan to visit more than the area around Herceg Novi then I recommend checking out this Montenegro road trip itinerary from Dan Flying Solo.
Macca from An Adventurous World also has some practical blog posts from Montenegro and here's another good guide from Chasing the Donkey.
Disclaimer: My trip to Herceg Novi was a press trip.